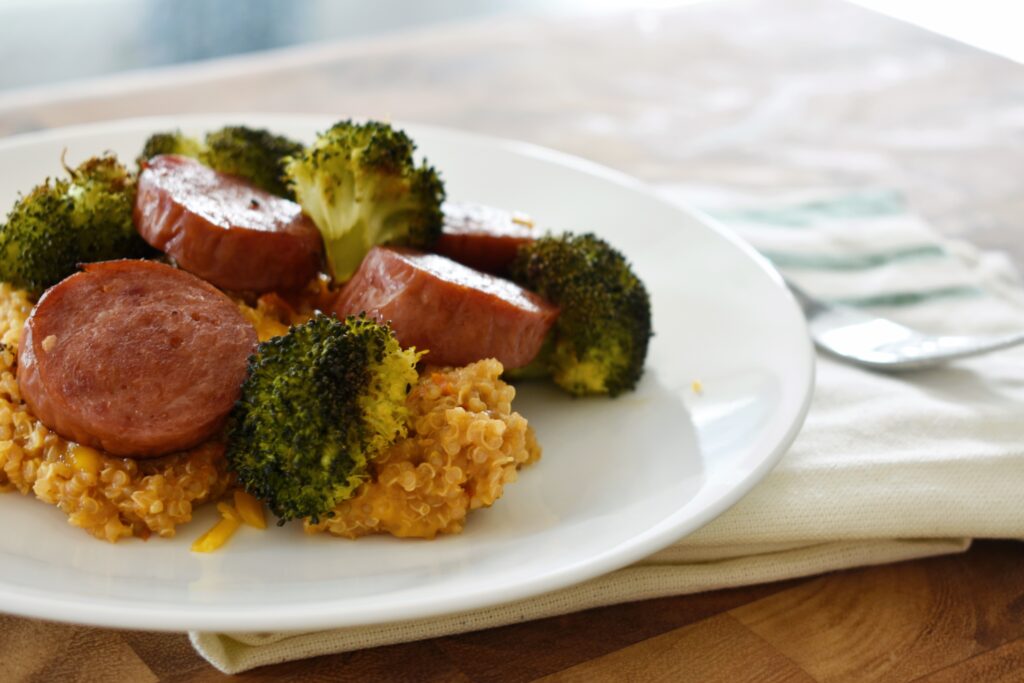 Cheese Quinoa with Turkey Kielbasa – This meal comes together super quick by roasting the broccoli and kielbasa in the oven while you make the Quinoa on the stove.  It's almost like a grown up mac and cheese but with some good veggies and protein mixed in.  Click here for the recipe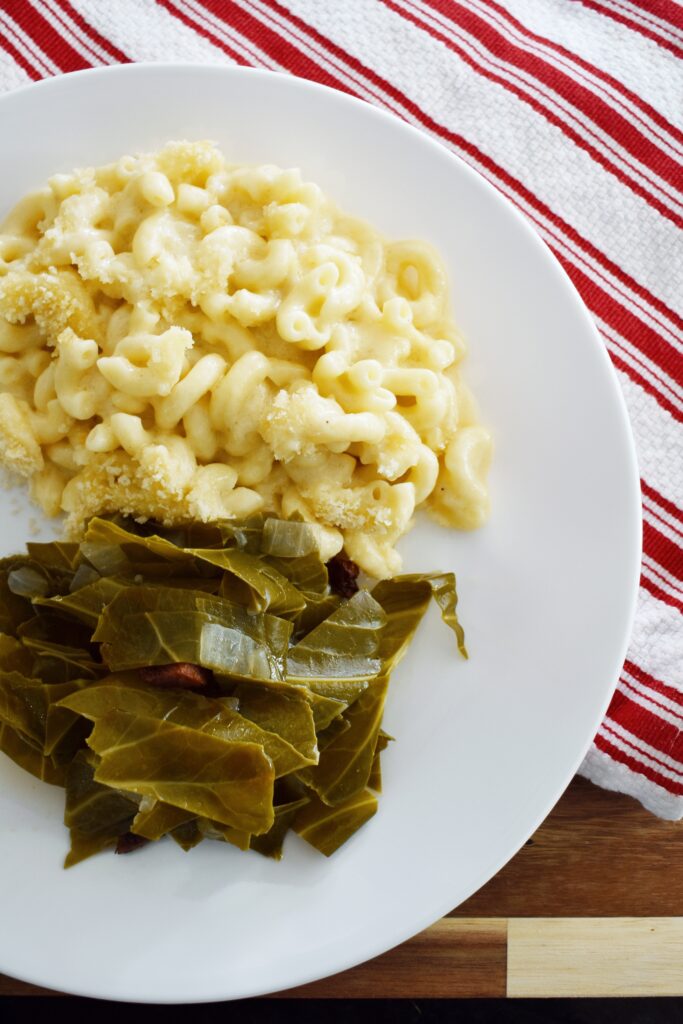 Mac and Cheese with Collard Greens – Our local farm started growing Collard Greens this year and they are seriously my new favorite vegetable!!  They have to cook for a long time (I let mine simmer for about 4 hours) BUT you basically just throw them in the pot and let them do their thing so they're super low maintenance.  I like to serve them with my fav Mac and Cheese recipe from Ina Garten for a summer meal that makes a lot of leftovers.
Easy Collard Greens
Cook 4 slices chopped bacon in a large pot until crisp (I've also used a Ham Steak), drain and set aside.  Add 1 diced onion, and 2 tsps Cajun seasoning to the drippings; cook, stirring for about 5 minutes or until the onions are translucent.  Stir in 2 bunches chopped collard greens (about 1 pound).  Add 4 cups each chicken stock and water and bring to a boil.  Reduce the heat and simmer until the greens are super tender – about 3 – 4 hours.  Stir in the bacon.  Add cider vinegar, hot sauce, salt and pepper to taste.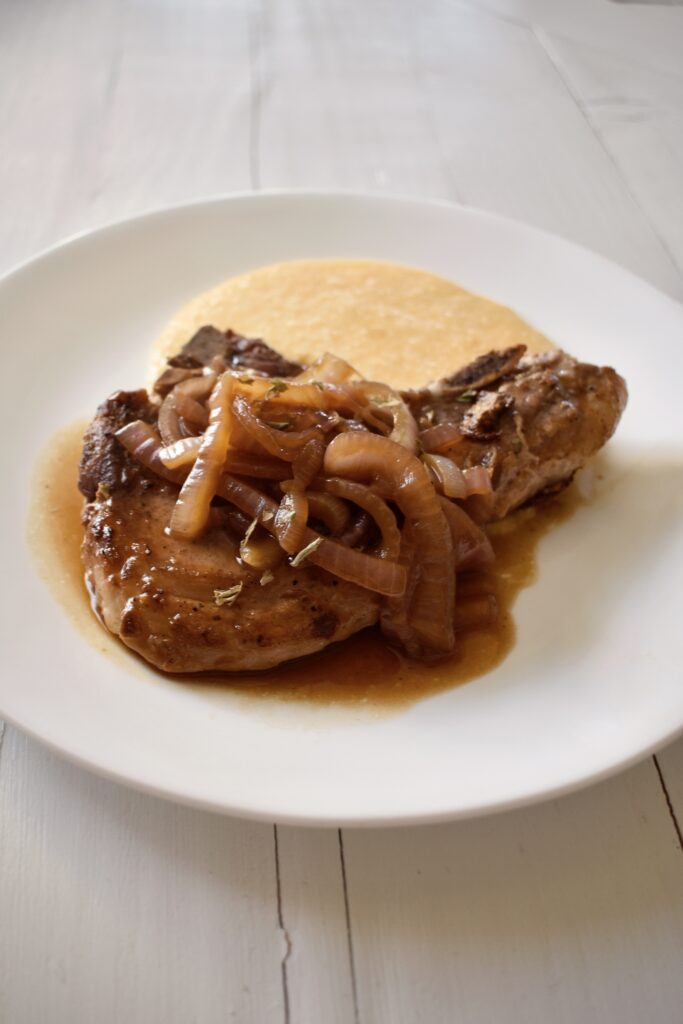 I'll make these cheddar grits whenever I want a quick and different side dish.  Click here for the recipe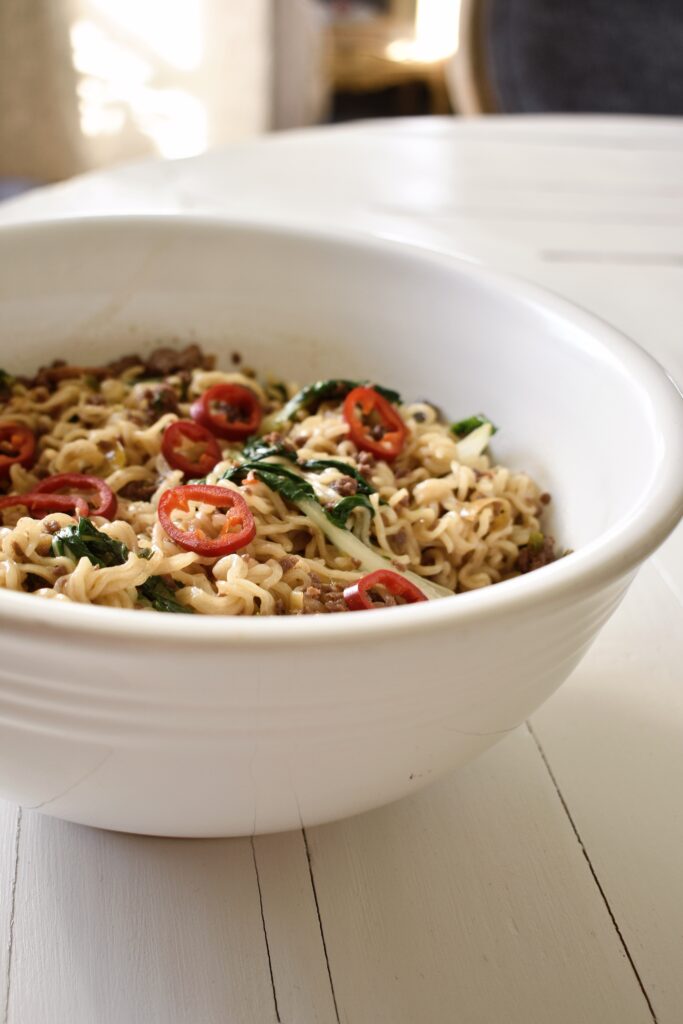 I save the spice until the end so the boys can eat the Ramen and Ground Beef.  Click here for the recipe
Don't let the Evaporated Milk throw you; it makes this pasta creamy but keeps it lighter than a normal Alfredo.  Click here for the recipe.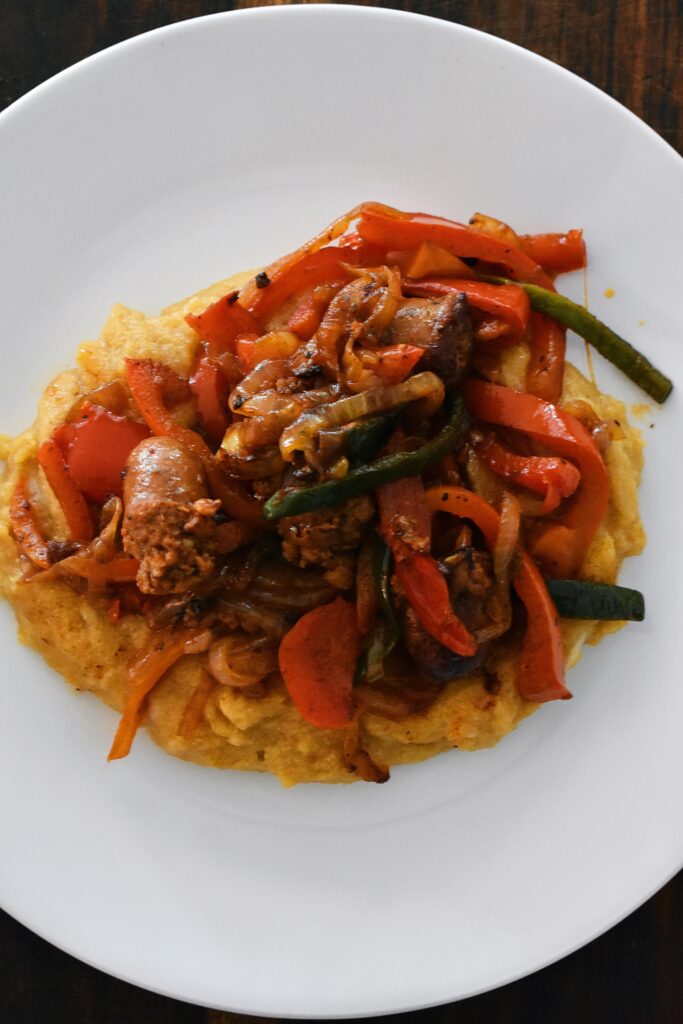 Poblano peppers make this a little spicy but a hit of Balsamic at the end smooths it out.  Click here for the recipe.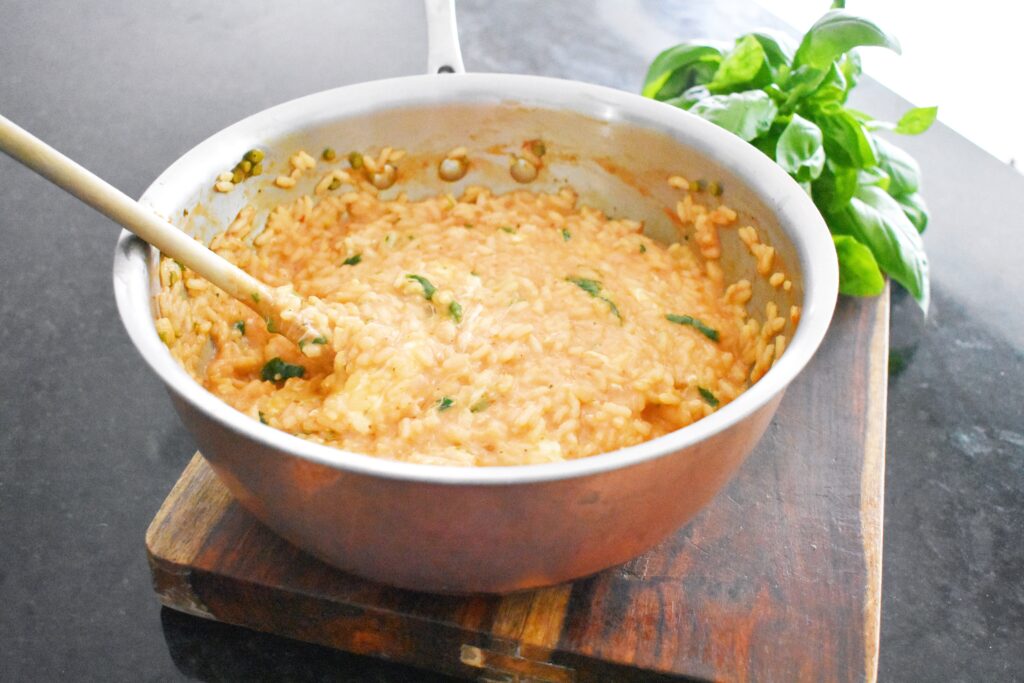 In the summer we sign up for a bi-weekly Crop Share at a local farm so I rely a lot on my vegetable-centric recipes.  For spinach, I will either simply saute it with some garlic as a side dish or I will make this super simple and tasty risotto for a filling meatless meal.  Click here for the recipe
Chicken with Creamy Mushroom and Snap Peas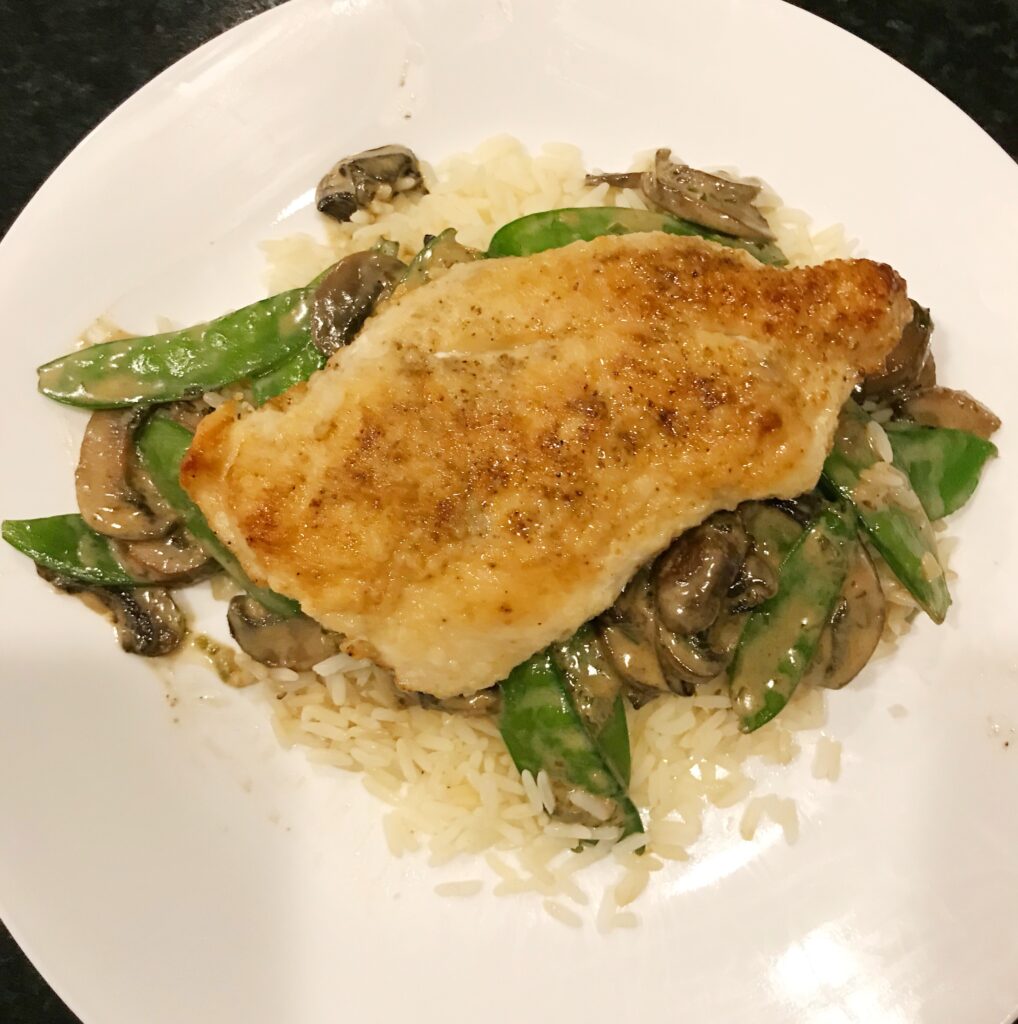 Hands down one of my favorite weeknight dinners of all time!  I like to use thin chicken breasts and serve it over rice. Click here for the recipe
Cheesy Meat Loaf Minis
Even if you are more of a 3 ingredient kind of cook, you should totally try making taking your version of meatloaf out of the loaf pan and baking in individual sizes.  You can cover the whole thing with ketchup so every bite has that awesome crunchy crust! Click here for the recipe
Oven Baked Cheese Risotto with Broccoli
A great risotto shortcut that still comes out super creamy! Click here for the Recipe
Ina's Tomato Soup with Orzo and Grilled Cheese
I use Gruyere for myself and the husband, but cheddar or American for the boys sandwiches – Click here for the Recipe
Giada's Lemon Chicken Soup w/Spaghetti
This one was so good quick and easy I made it twice this month (and honestly
could go for a bowl of it right now!)  I love it without the chicken,
but for my meat-loving husband I add shredded chicken instead of cubed –
Click here for the Recipe