Every year our neighborhood throws a huge Egg Hunt the week before Easter and it's always something my boys looks forward too. Even though we had to cancel our normal festivities this year, I wanted to find a way to safely keep the tradition going so I put together a Social-Distancing Egg Hunt using scrapbook paper eggs. The boys helped me make the eggs and a neighbor of mine added fun activities to do along the way. At the end of the hunt we had the kids all leave encouraging messages on the sidewalk for everyone to see and it seemed to really put a smile on everyone's face. It's a simple DIY project that I hope will bring some joy into your Easter this year.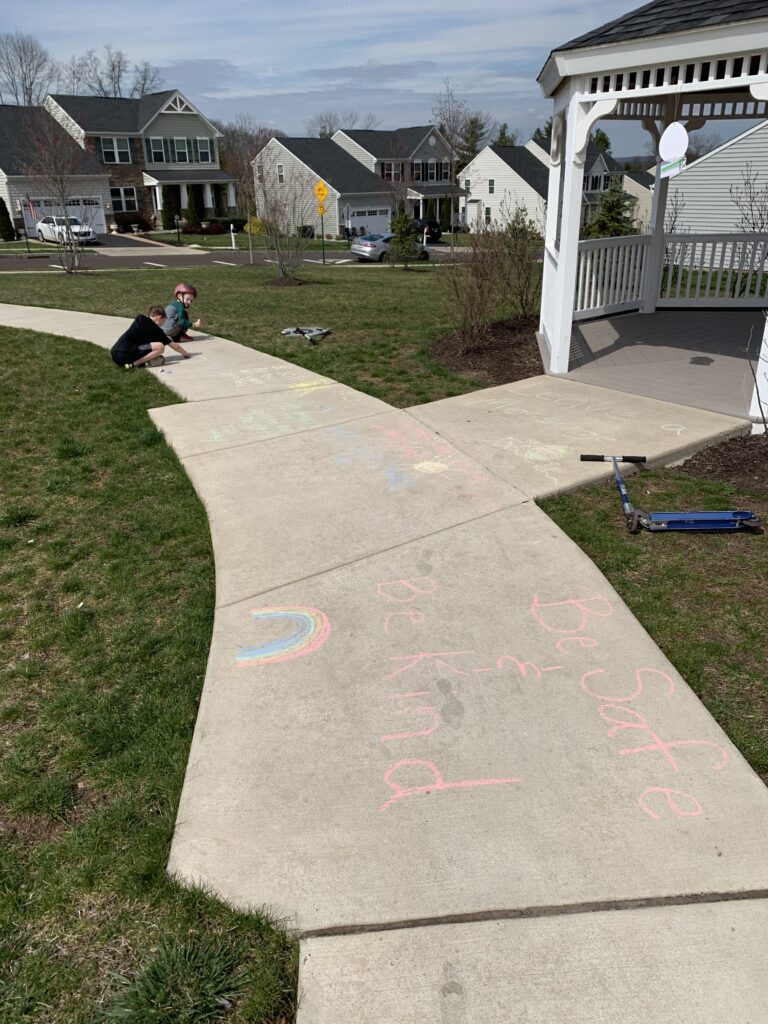 Step One
I cut thin strips of leftover scrapbook paper from my collection; you could also use colored construction paper or even strips from magazines. For the base I suggest a heavier cardstock or a thin cardboard (like an old cereal box or piece of posterboard) would work just as well.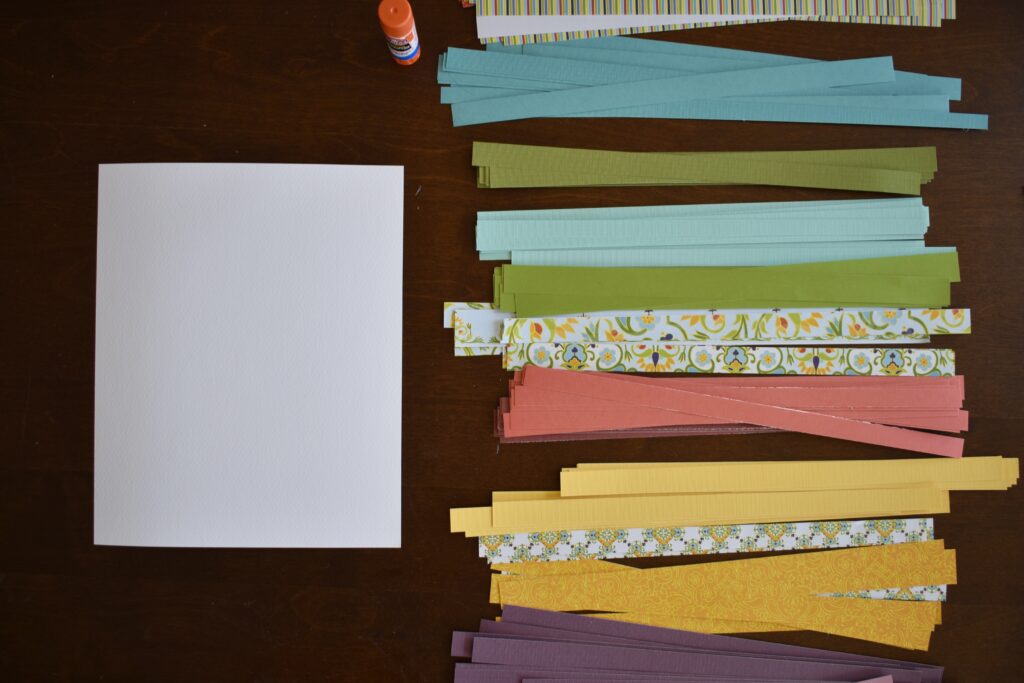 Step Two
Using glue sticks, we attached the paper strips to the cardstock base into different patterns.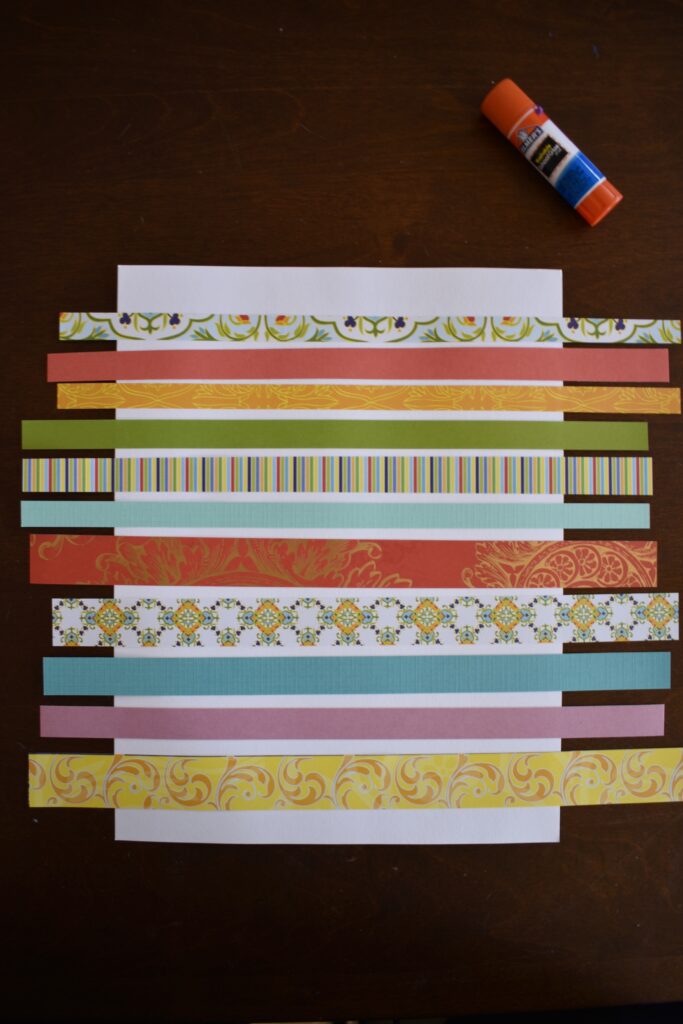 Step Three
Trace an egg shape on top of the pattern you've created and cut it out. I found a clip art of an egg and blew it up to the size of a 8.5×11 piece of paper to use as my stencil. Some of the small pieces of paper may fall off while you're cutting but you can just re-attach them after you cut your shape out.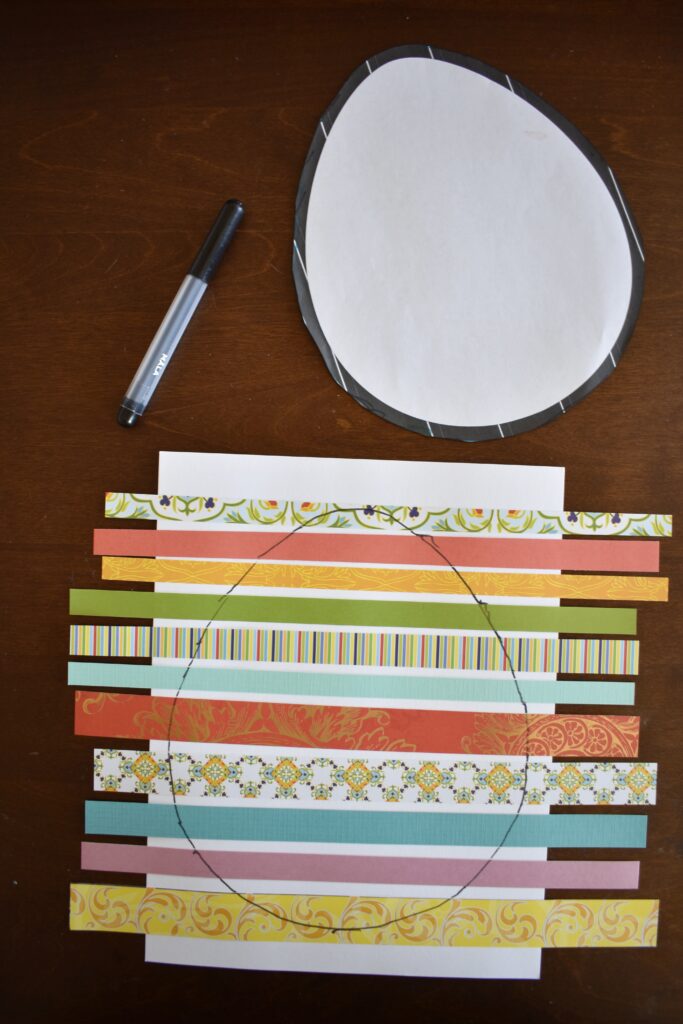 Step Four
To make my eggs more weather-proof, I sealed them in some leftover clear contact paper that I had on hand. You can also seal them inside of large ziplock bags or clear or clear page protectors.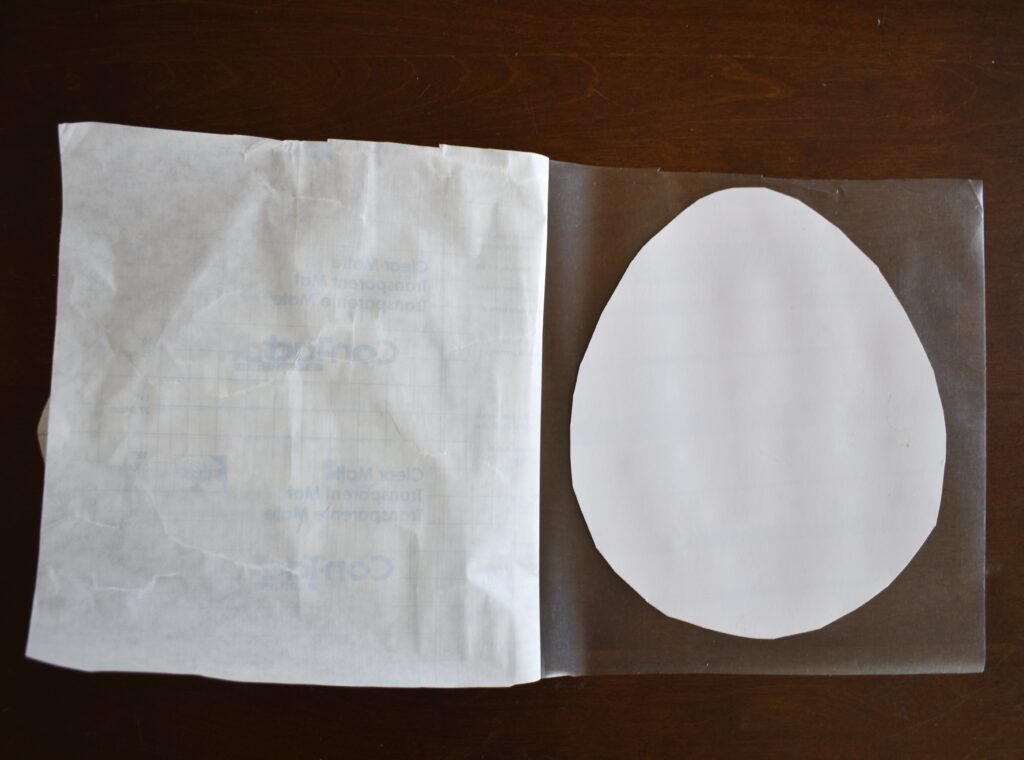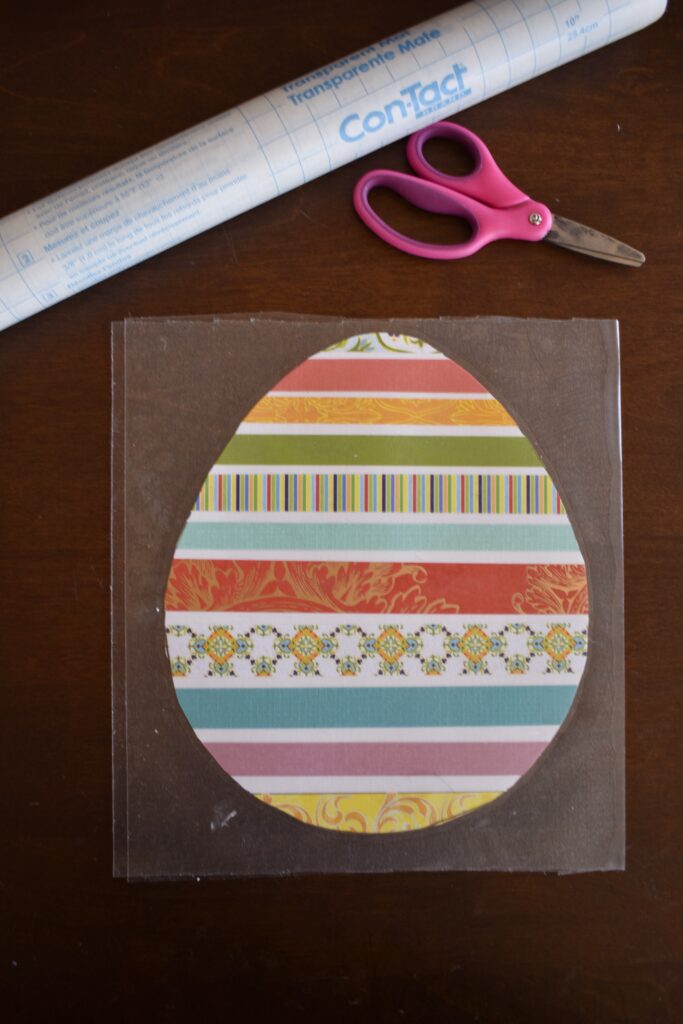 Step Five
To create the scavenger hunt I took a picture of each egg and simply laid the images out on a grid on my laptop so I could save it as a photo to send our neighborhood Facebook group.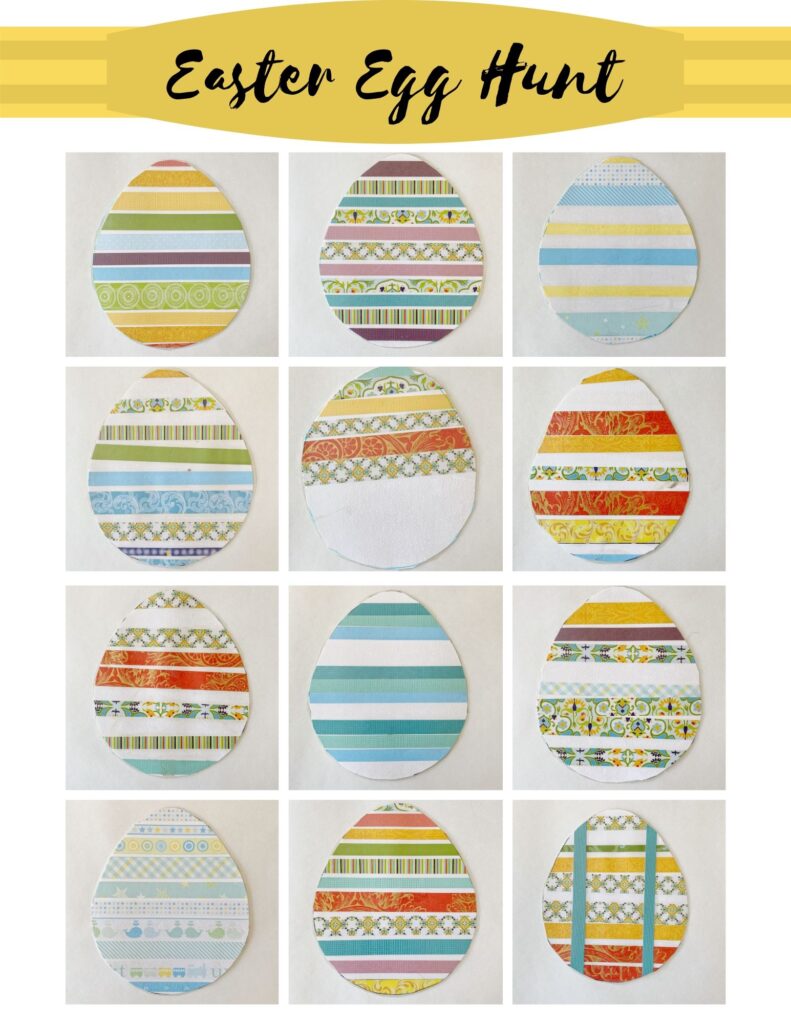 For some extra fun, my neighbor created a list of easy activities to add to each stop for the kids to do (we let them know beforehand to bring along a phone and some chalk).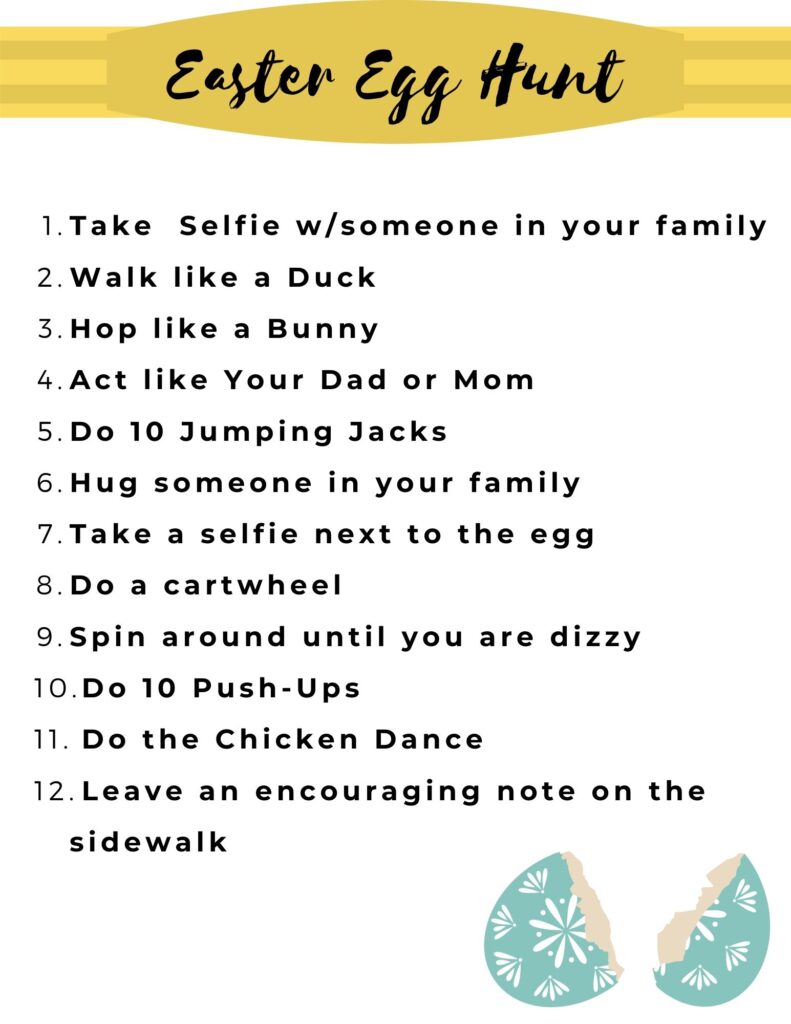 Step Six
We hid the eggs around the neighborhood on signs, trees, and our own mailboxes; the eggs I just hung with string and we wrote the activities on some 3×5 cards and stapled them to the eggs. We left them out all day long and had a blast watching families walk by taking selfies and doing their best bunny hops and duck walks.