We get a lot of chicken quarters from our local farm and this is one of my favorite weekend meals to make!  The skin turns out crispy and delicious from the marinade, and the lemons melt while they're cooking so you can eat them rinds and all.  I love to serve this with an side of orzo salad and some buttery cheddar biscuits.
Ingredients:
2 tablespoon olive oil
4 tablespoon Dijon mustard
1/4 cup honey
4 garlic cloves, grated or finely minced
1 teaspoon salt
1/4 teaspoon freshly ground black pepper
2-3 lemons sliced
4 tablespoons butter at room temperature
4 chicken quarters (leg and thigh)
Preheat the oven to 425°F
Make the marinade by mixing the olive oil through the pepper in a small bowl;  add more salt and pepper to taste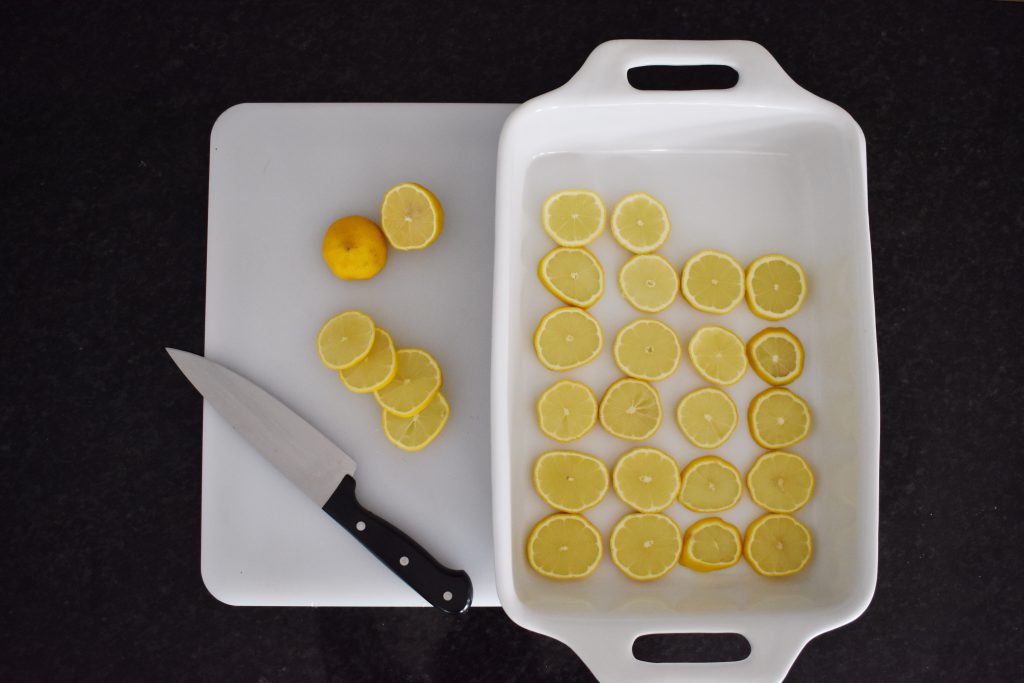 3. Layer the lemon slices in the bottom of a baking dish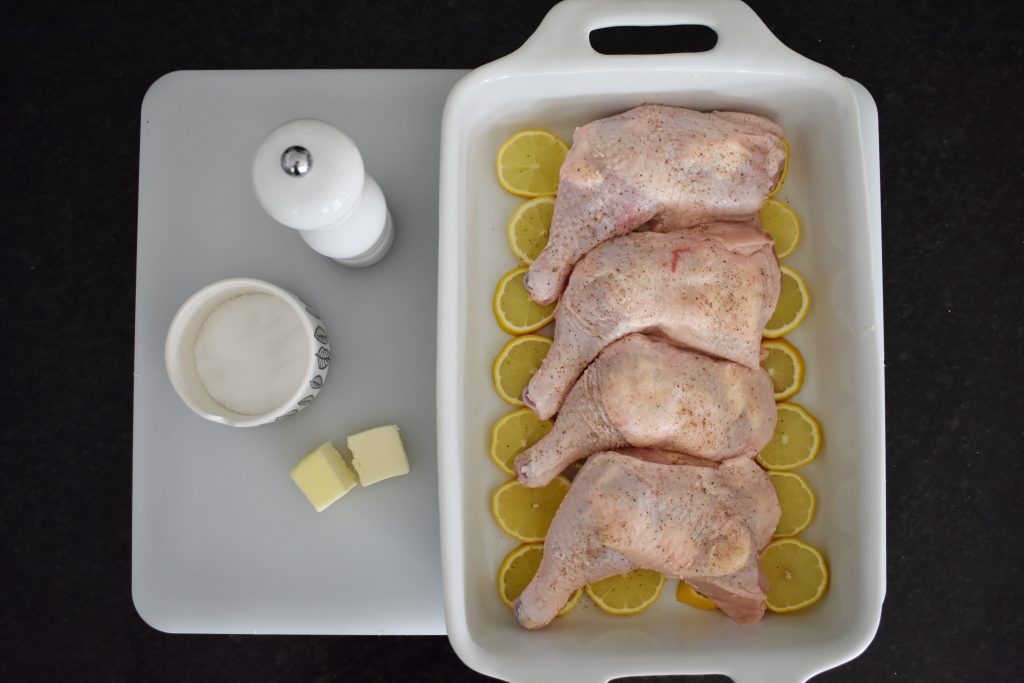 4. Place the chicken quarters on top of the lemon slice; lift the skin of the chicken quarters and spread one tablespoon of butter on top of each chicken quarter.  Season with salt and pepper.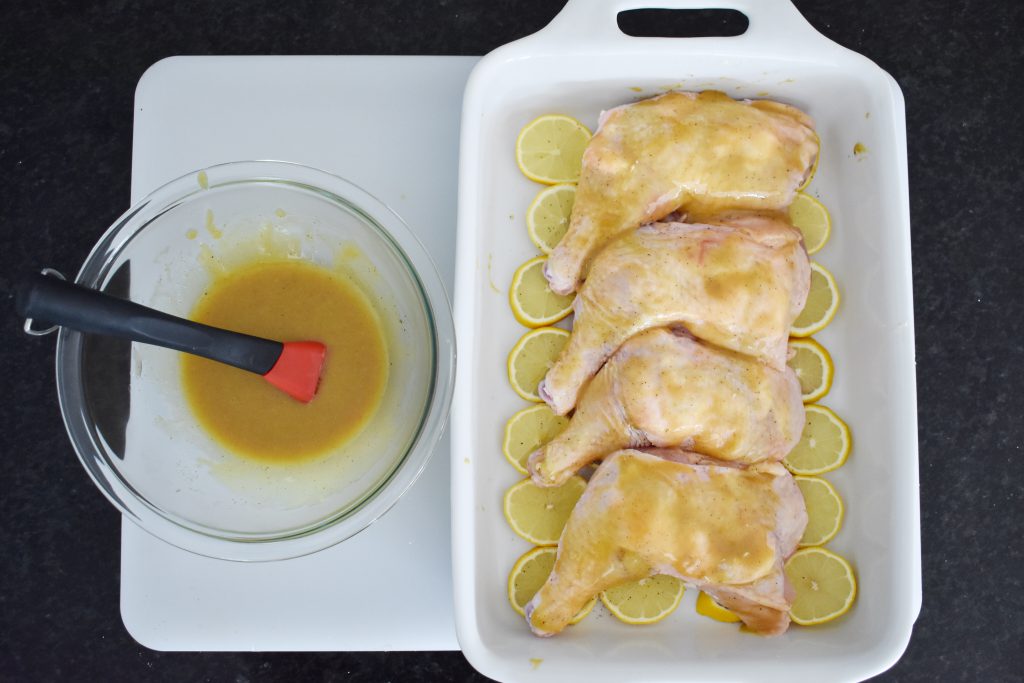 5. Spread the marinade on top of the chicken quarters
6. Transfer the baking dish to the oven and bake for 60 minutes. When the chicken has roasted for 30 minutes, rotate the pan and tent with foil to prevent over browning, remove the tent the last 5 minutes to crisp the chicken skin. Chicken is done when the internal temperature reaches 165° and juices run clear when the meat is pierced.
7. Remove the chicken from the oven, cover with foil and allow to rest 5-10 minutes before serving.