We had a lot to celebrate in the last few weeks of June – the end of 1st grade for Blake, the end of pre-school for my little GOB, and the 10 year anniversary of me and my husband.  It was the perfect way to wrap up the spring and jump into the lazy days of summer.  Unfortunately we had one not so celebratory moment when one of our puppies decided to swallow part of his toy and had to get emergency surgery to get it removed (note to dog owners: watch out for those rope toys!)  but I'm happy to say he's back to his normal goofy self.  With everything going on I was a little light on the blog content last month – but I'm hoping to make it up to you next month with some fun projects I haven't shared yet.  Until then here's some things that kept me busy in June.
52 Week CIO Challenge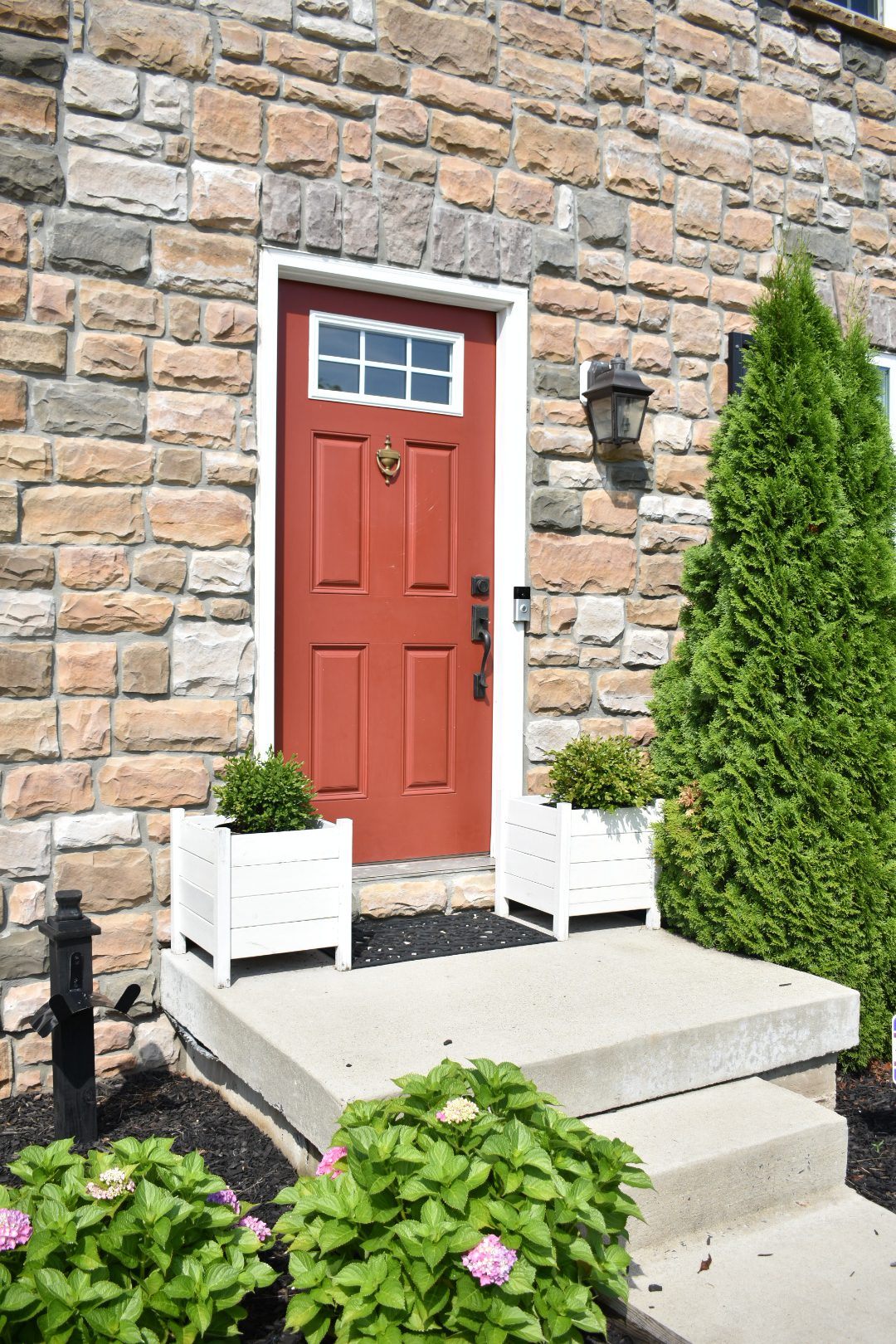 22. Clean and Install Door Knocker (this was given to us from my MIL and engraved with our last name)
23. Clean the window screens (my husband helped me knock this one off the list!)
24. Repaint the bottom of the kitchen Island
25. Get a new frame for the living room shelves………although I checked this one off in a different way than I had originally planned
Simplifying Some Shelf Styling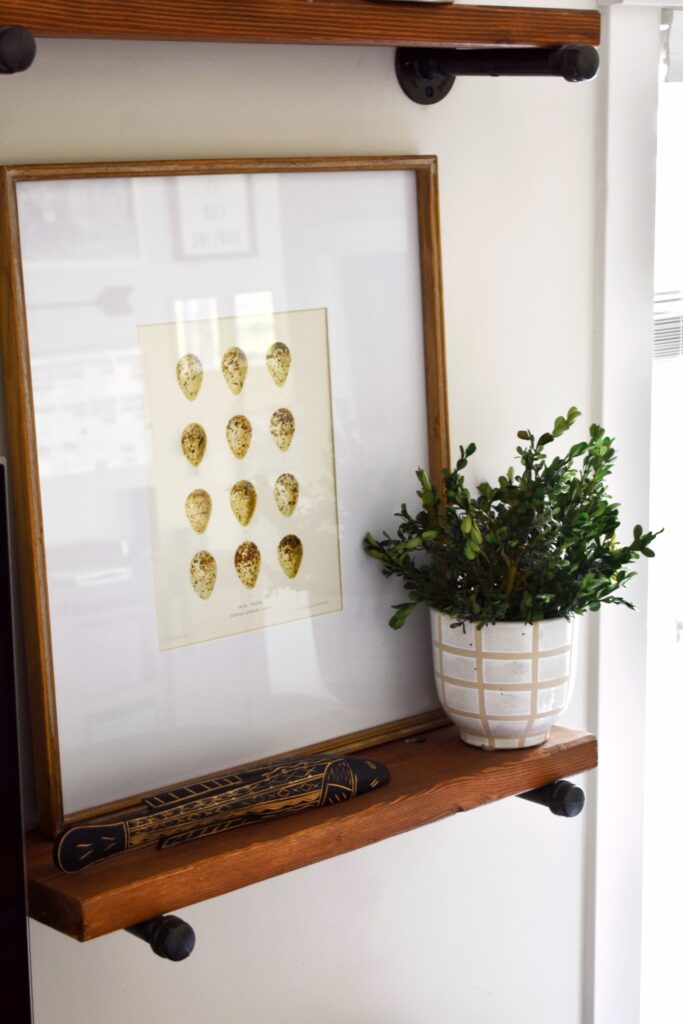 I wouldn't call myself a serial decorator – I love to style a space and then move on – but sometimes I don't get it right on the first try (or 2nd, or 3rd) so I have to keep playing with decor until I hit that perfect balance for my home.  One of the trickiest spots to decorate has been the floating shelves around our living room TV.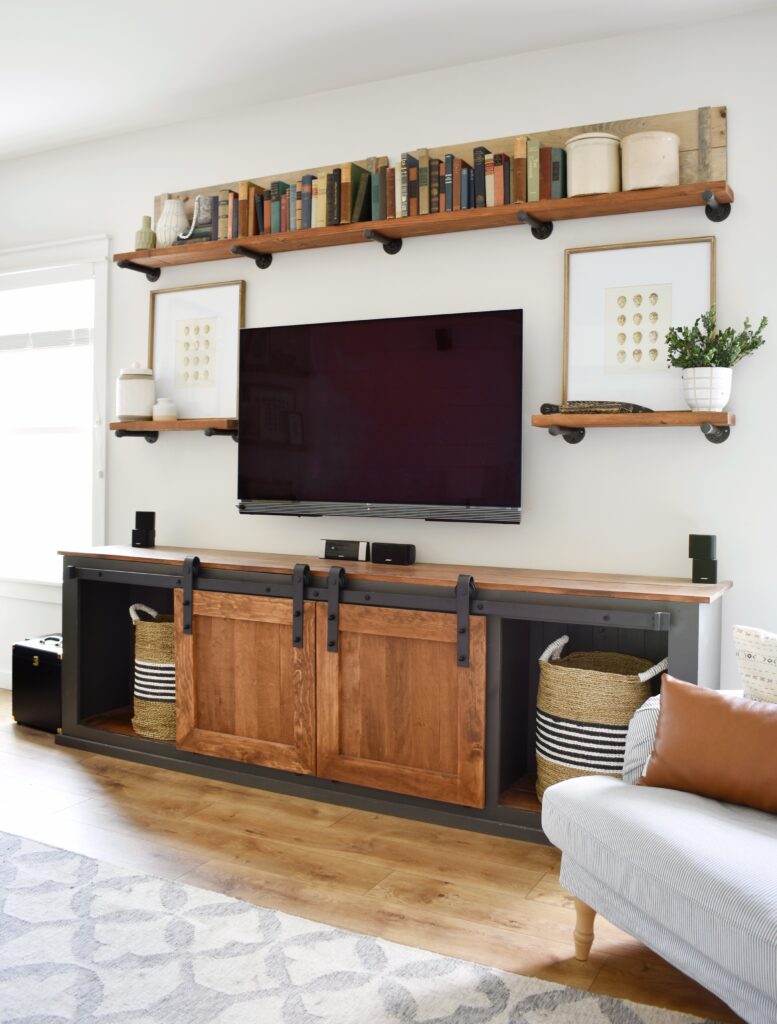 I learned that when these shelves are too bare they look very unbalanced, but my first go around on styling was undoubtedly way too busy!  I tried to do a mix of books and pottery and artwork and fun objects, and it was just too much of everything.  To simplify things, I first picked up a lot more vintage books to fill out the top shelf and took out a lot of the ceramics.  Next, I found these amazing egg drawings at my new favorite local store, The Yellow Door, and knew that they would be the perfect way to unify the shelves on either side of the TV.  I actually had to shift the shelves down slightly to make them fit, but it was well worth the little bit of extra work.  I may still play around with a few elements but I finally feel like I'm on the right track with this one!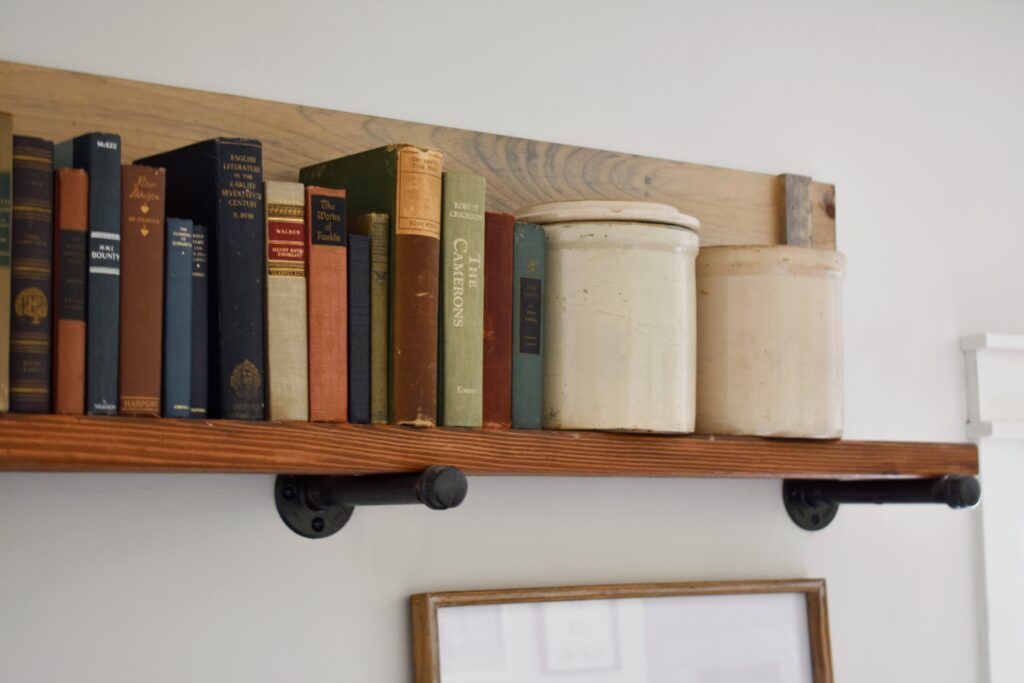 Father's Day Wrapping Ideas

One of my goals this year was to Waste Less, and one way that I'm fulfilling that goal is to play around with how I wrap presents this year.  I've worked to use up all of my traditional wrapping paper so that I could replace it all with plain brown paper decorated with spare materials from around the house and at the end of the year I'm going to gather all of these into one blog page.  For Mothers' Day I used flowers and twine, and for Father's Day I made my own little ties out of scrap fabric (you could totally use paper instead!) and paper tags.  It's a fun way to not only use recyclable and re-purposed materials but also stretch those creative muscles.
Summer BBQ Recipes
Find these links these and other of my favorite's on my Recipes Tab.
For the last few year's we've taken part in Crop Share at a local farm – so once the summer gets rolling most of my recipes involve lots of combinations of the fresh veggies that come home every other week.  This month I've put together a few of my favs that work great on a weeknight at home, or on the road to a neighborhood BBQ.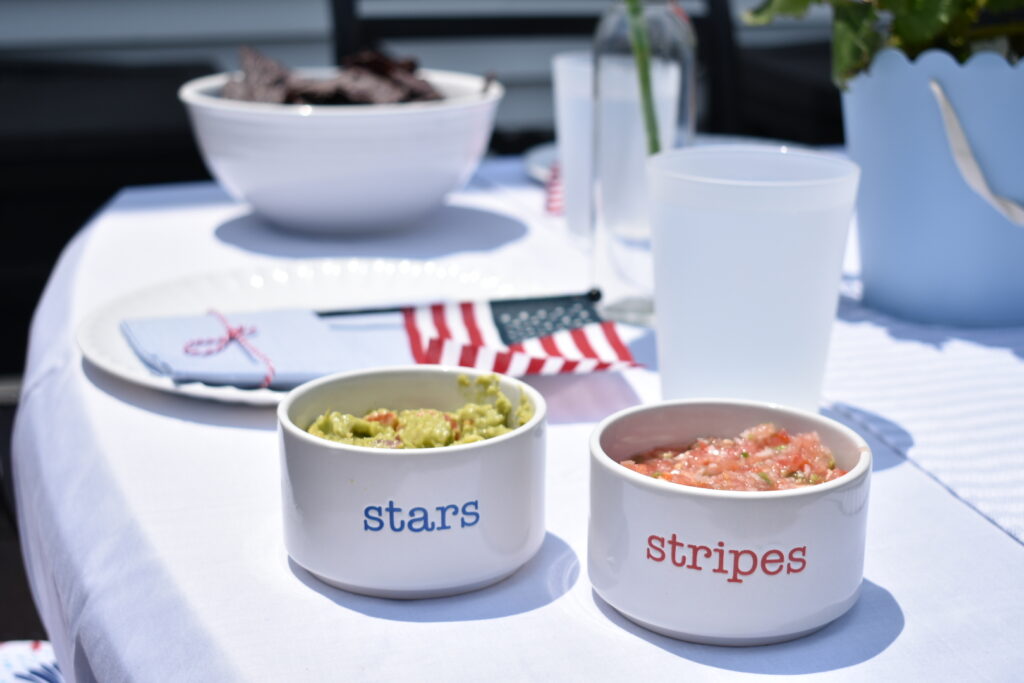 My Favorite Guacamole Recipe – I start with the mashed avocado and then mix in the veggies;  I don't eat cilantro and prefer to get my heat from the Tabasco instead of peppers but you could always add either
2 mashed Avocados
Small Chopped Tomato
Small Chopped Red Onion
1-2 cloves Minced garlic
1/2 Juice from Lime
Few dashes of Tabasco Sauce
Salt to Taste
Fresh Made Salsa –  I almost always will get enough produce from the farm to whip up a batch of the salsa recipe from the Magnolia cookbook (Onions, Tomatoes, Jalapenos, Garlic).  Use your food processor and it comes together super quick.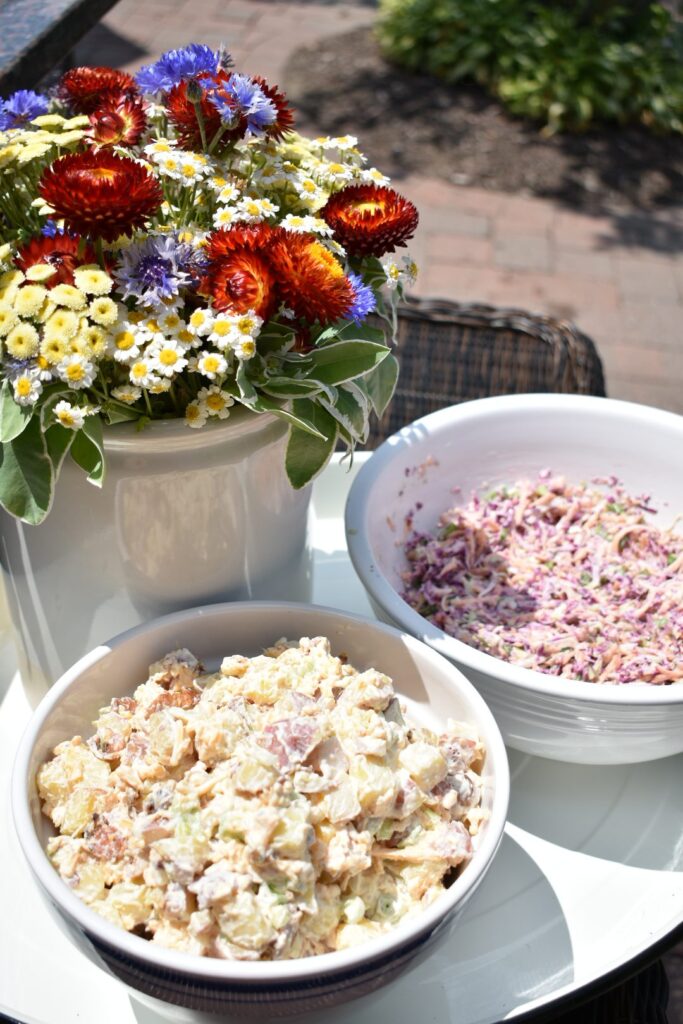 Mardi Gras Coleslaw – I use my food processor to shred the cabbage and carrots for a super fine coleslaw, and I mix the dress on the side then slowly add it in.  Click here for the recipe.
Loaded Baked Potato Salad – You can use any kind of potato that you like for this recipe, but red potatoes are my favorite – I just boil them on the stove instead of baking them.  I also prefer to use shredded cheese so it mixes better.  Click here for the recipe.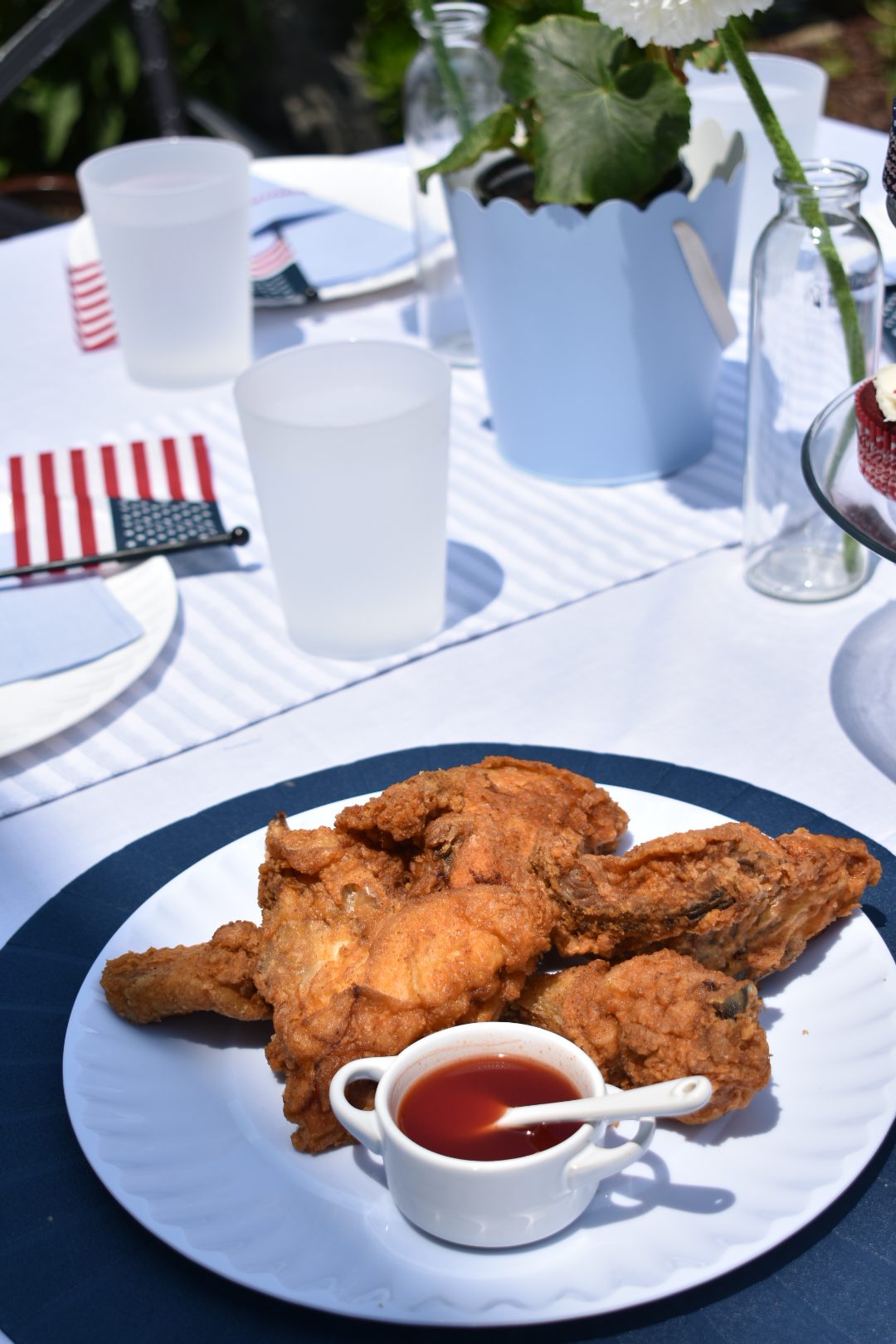 Fried Chicken with Honey/Chili Sauce – On those hot days the last thing you want to do is stand over the stove so I love to pick up a take out tray of tasty fried chicken and then mix up a tasty sauce to go with it.  My favorite couldn't be simpler – just mix together equal parts honey and hot sauce and pour it on!  Spicy, sweet and awesome.
---
Before I sign off I just wanted to share a few sneak peeks of the on-site projects I've been working on this month….a lot of these are screen shots from my IG stories so they're not the best quality but they're a good idea of what's been going on the exciting things going on behind the scenes here at Hilltown House.