The temperature may still be running high around here, but other than that it definitely feels like it is time for Fall to start.  Before we officially say goodbye to summer though I'm looking back at how we wrapped up this incredibly busy time of year.  If you missed any of my blog posts this month you can check them out at the following links:
Our Small Summer Getaways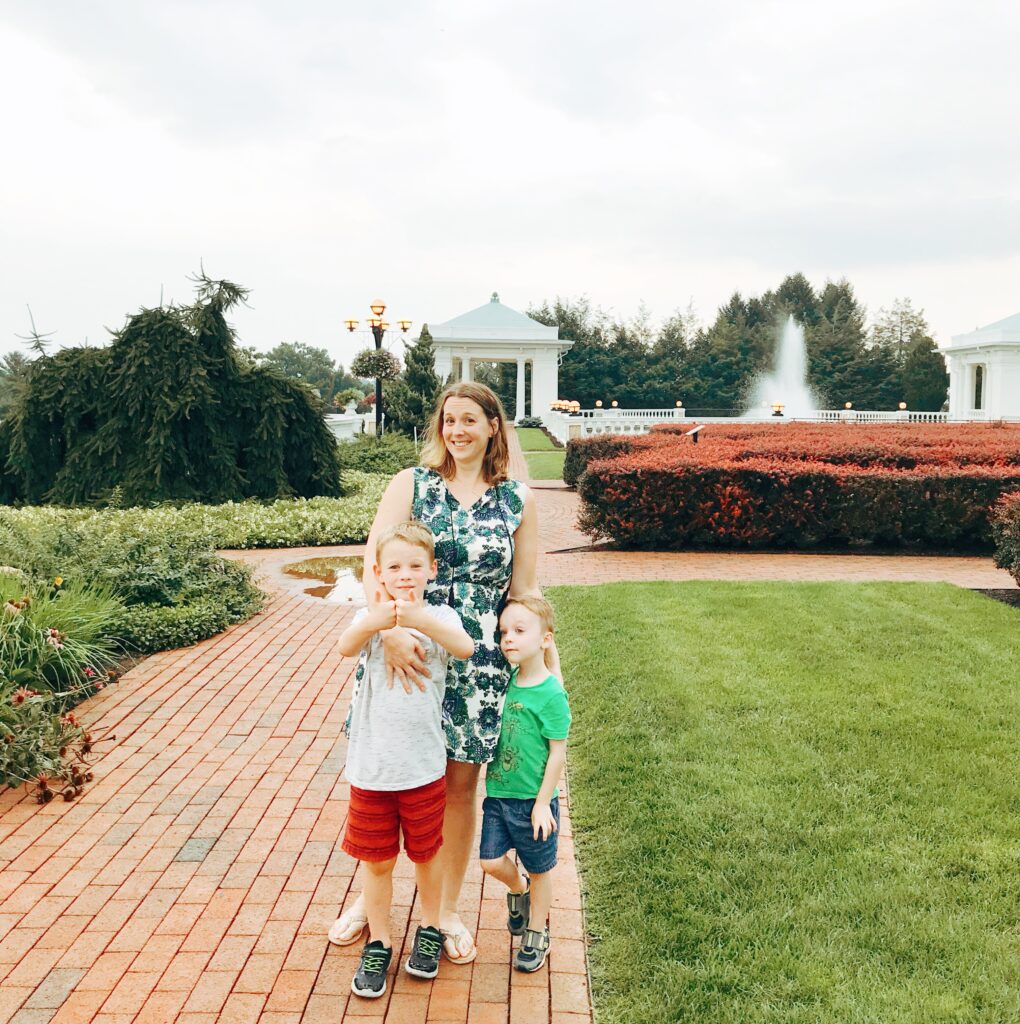 After the absurdity that was the start of 2018, we decided earlier this year that we weren't going to take a long family vacation this summer and opted instead for two long weekend trips – one at the start of the month with my family to Hershey and one at the end of the month with my husband's family to Virginia Beach – and I have to honestly say that it was a really nice change of pace.  So nice in fact that I'm already thinking about next year and possibly adding one or two more smaller trips earlier in the summer.  As tempting as it is to get away for a full week, let's be honest, it's also very exhausting not just for me and my husband but for the boys as well.  They will go from sunrise to sundown and after 2 days they've pretty much run themselves into the ground.  Maybe in another year we'll head back to Disney or on a cruise, but I think one more easy to manage summer may just be in the cards for us.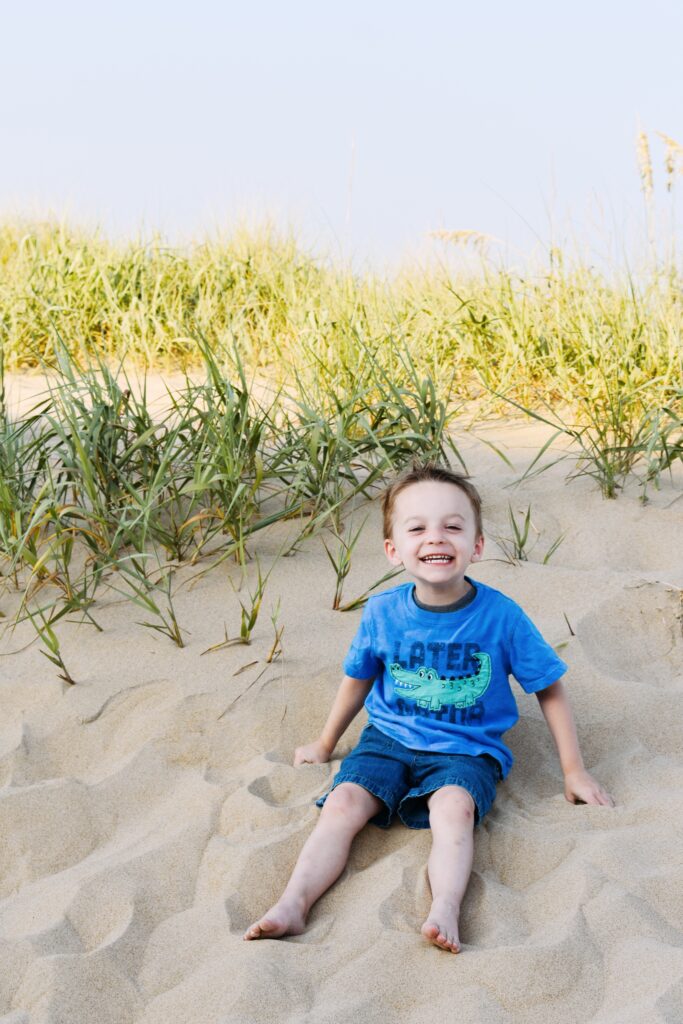 If you're fortunate enough to go on vacation with extended family make sure that you take the opportunity to grab some nice pictures.  You don't necessarily need matching outfits or anything super posed; just a pretty setting where you can take a mix of candids and group photos on your phone's camera.  Add some simple editing and soft filters (I use the "A Color Story" app) and you can turn them into great gifts – I love making small photo books or framing black & white prints for Xmas and Birthday presents for Grandparents.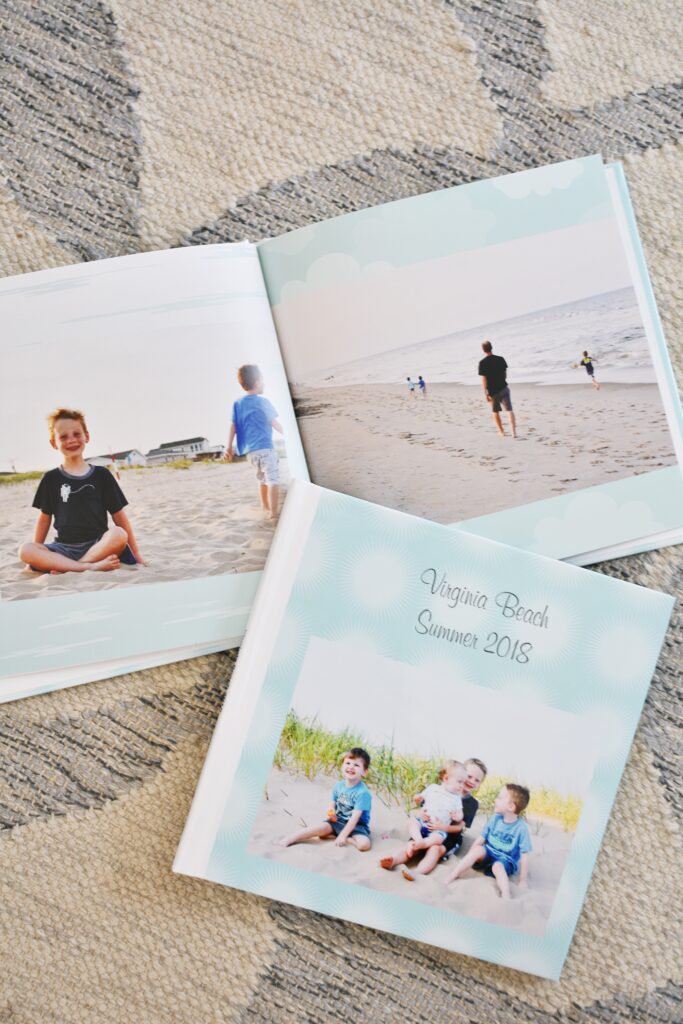 Oh – And if anyone is interested – I am planning on writing a full blog post about Hershey, PA including why we go back so much as well as all of my tips and tricks for a perfect visit.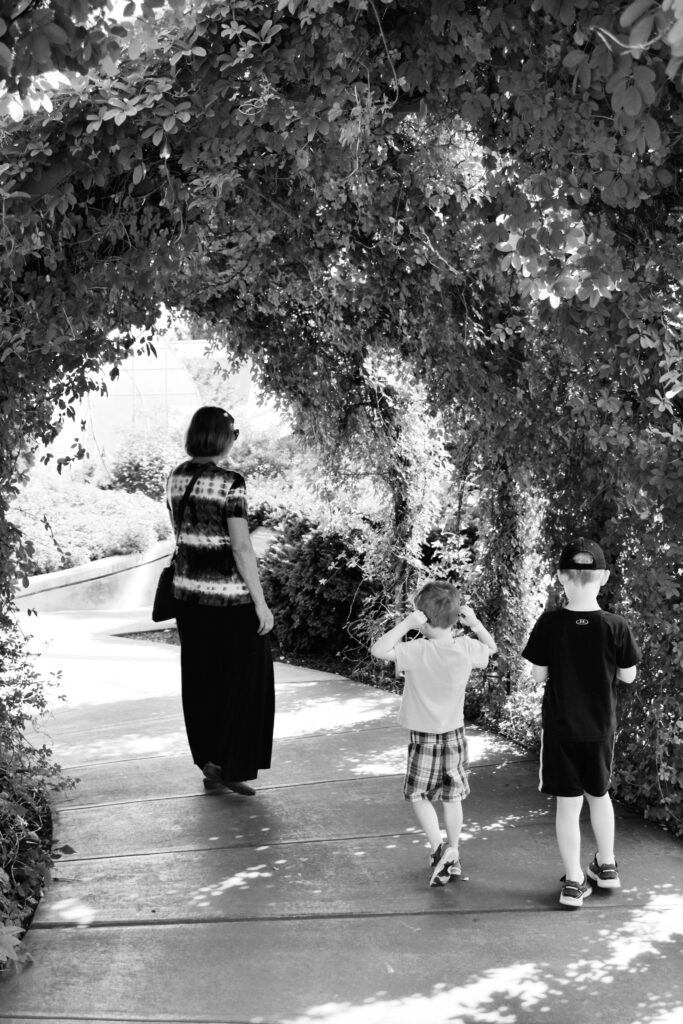 Some Much Needed Garage Organization
In my 2018 home projects post I mentioned that I at least wanted to tackle cleaning out the garage if I had time – well I'm happy to say that by putting in a few sweaty hours over a few afternoons I accomplished more than thought I was going to this year!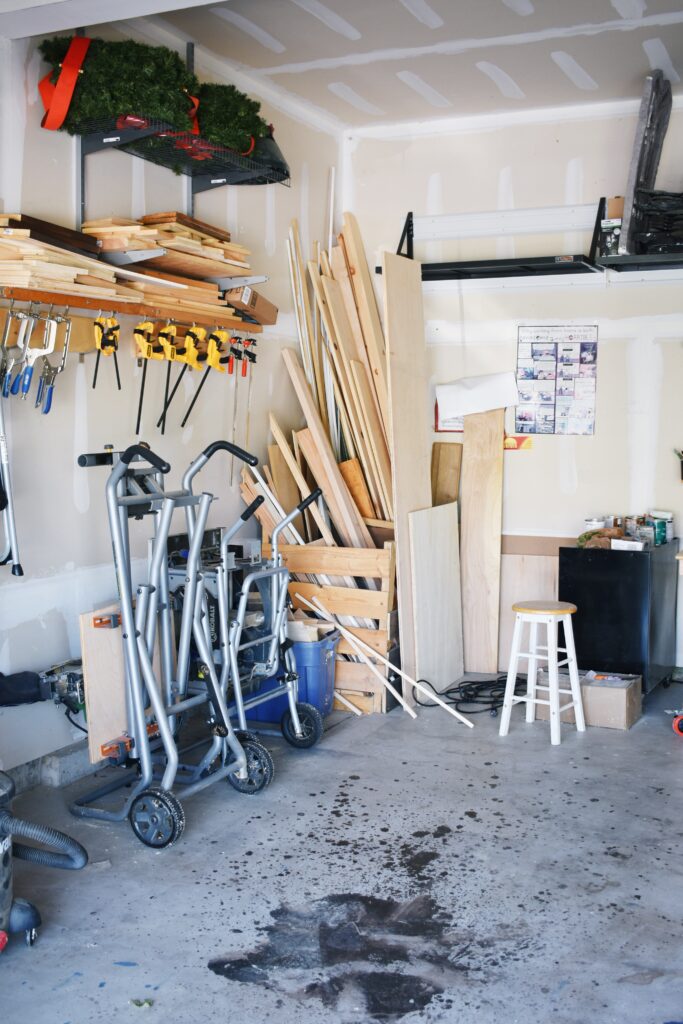 A lot of things I had on my wish list for a while and I finally got around to buying and installing them (some more upper storage, bins for the boys toys) but there were two major additions that I built.  One was a bin for my scrap wood that I built (wait for it) totally out of scrap wood LOL….as you can tell I'm putting this guy to good use.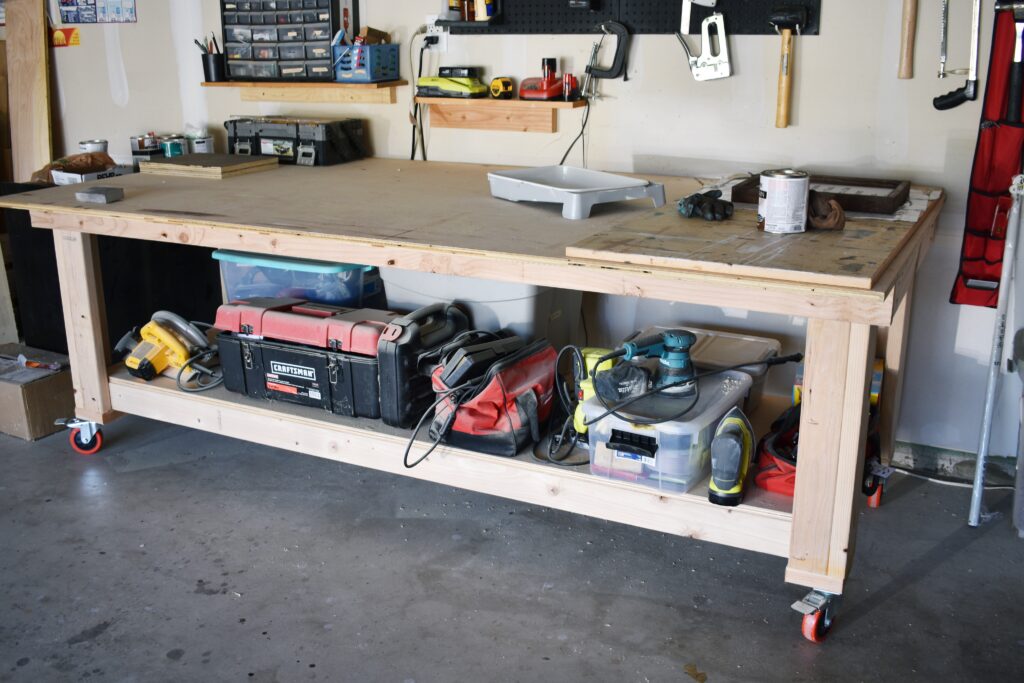 The second thing has been a GAME CHANGER!  For years I've been making due with a small tabletop propped on two saw horses for my builds – but it was way past time to make myself a proper workbench.  This thing is gigantic (I have a full piece of 4x8ft plywood on top), has a ton of storage on the bottom, and she's on wheels guys!  I can easily push it around the garage and work on several small projects or one huge build at once.  I've still got some large jobs on the docket for the rest of this year and I can't wait to see what this baby can really do!
August Delivery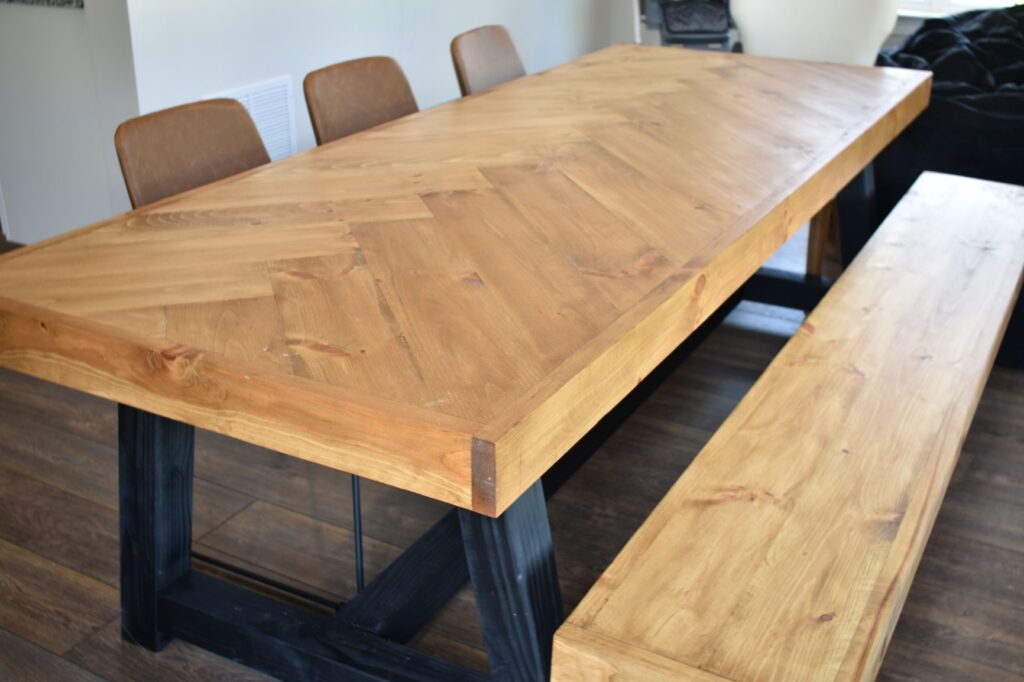 I actually had delivered the first part of this order earlier this summer but I wanted to wait to share it until I had completed the second part.  When one of my favorite ladies asked for a herringbone topped farmhouse table I could not wait to get started!  I had never tackled one before but felt confident after the planked top table I made for my dining room – now I kinda want to herringbone everything because I am head over heels with the design.  The light oak stain and black base pair perfectly with the beautiful leather dining chairs she picked out.  I am excited to see how the rest of the details come together in this room because I know they're gonna be amazing!
Summer Vegetable Dips
Find these links these and other of my favorite's on my Recipes Tab.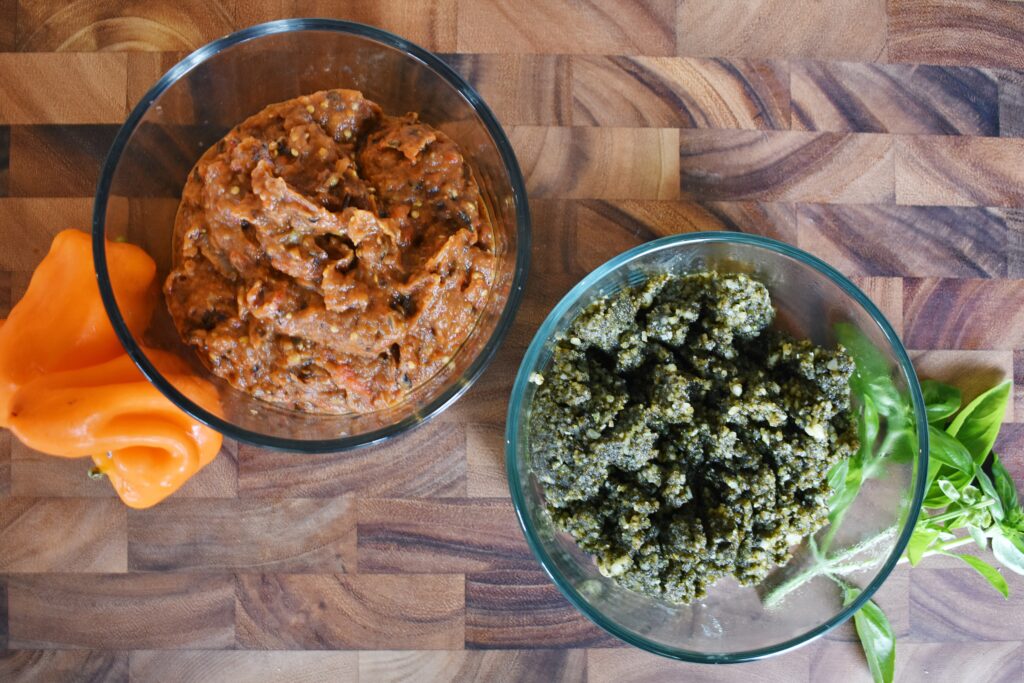 As much as I try to get my boys (including the husband) to eat all of the yummy veggies we pick up from our crop share, there are some that they just don't like no matter how I cook them.  In the past there were weeks when they sadly went to waste, but last year I started making batches of yummy dips and spreads that were perfect for me to snack on during the day or use for lunch.  I'm sharing three of my favorites below that easily come together in the food processor and are delicious on their own or worked into other meals.
Pesto – Confession, I am not the biggest fan of pesto;  I like basil but if there's too much of it in a dish I find it way too overwhelming.  That being said, I loooove Giada De Laurentiis' Pesto recipe because it has tons of parmesean cheese, tons of toasted pine nuts, and it's thick like a spread.  My favorite way to use it is spread on pie crust and topped with heirloom tomatoes like in this recipe.
Roasted Eggplant Spread – My mom brought me back the most delicious eggplant spread from New York last year;  I haven't been able to exactly re-create it but Ina Garten's Roasted Eggplant Spread Recipe is pretty close.  Make sure you roast your veggies really well before you puree them to get that wonderful touch of char in your dip!
Home-made Salsa – Not pictured (because I ate too much of it before I took a picture) but I have made this at least 3 times this summer when I brought home an abundance of red tomatoes.  Just chop a few red tomatoes, a yellow onion, a few cloves of garlic, and some jalapenos (I use pickled because I have a jar on hand) in your food processor until just combined.  I add some lime juice, and salt it until it's just right then keep it in the fridge to eat with chips, tacos, or quesadillas.  If you have the Magnolia Cookbook the recipe in there is pretty much the same so check it out.  Oh, and guys I'm sorry but I HATE cilantro so you'll never see it in any recipe that I share, but feel free to add it if you must LOL