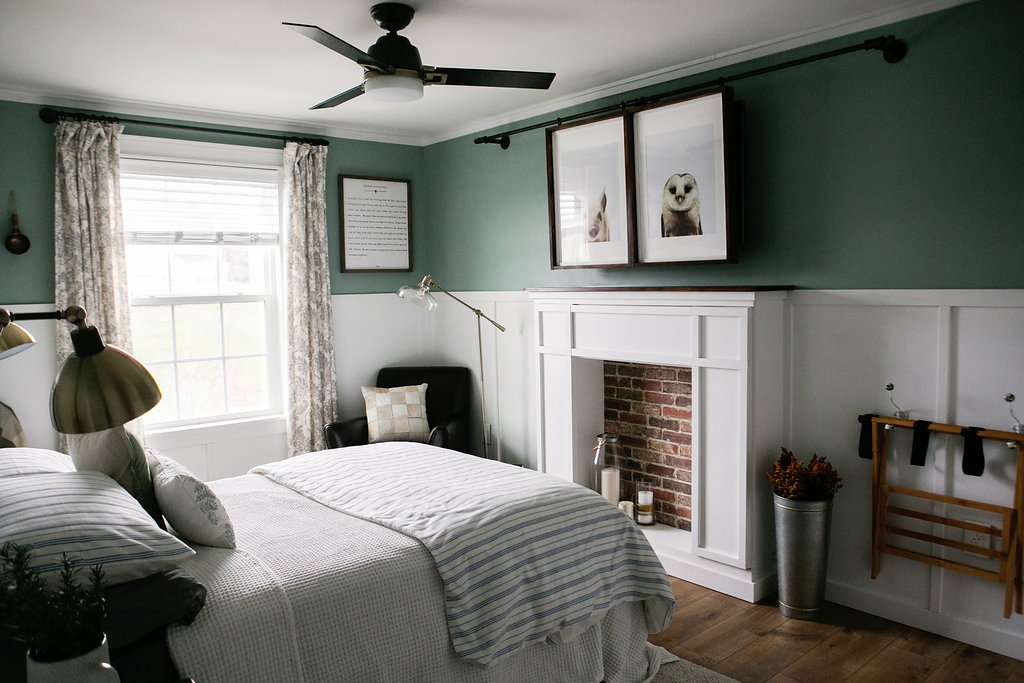 Before I share my resolutions or my upcoming "wish list" for 2018  I wanted to take some time to look back at the progress the house made last year – what can I say, I'm a sucker for nostalgia.
This year was CRAZY!!!  I took on a lot and accomplished pretty much everything I wanted to, but in all honesty it was TOO MUCH and it would have been too much without taking on a lot of side projects and officially launching Hilltown House.  But I'm in love with everything I did this year and very proud of myself not only for getting it all done, but also for taking huge steps forward to learn new skills and start to refine my attention to details.  So come along with me for a small trip down memory lane through the highlights of the last 12 months.
Laundry Room Makeover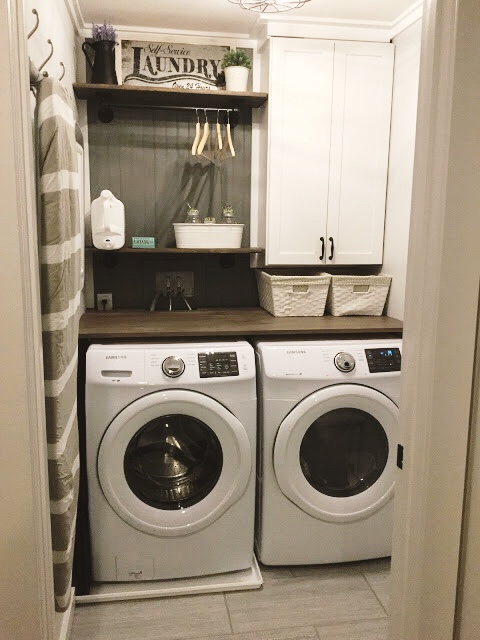 Ok – technically I finished this one right before New Year's last year, but I'm going to count it here because it definitely felt like it was part of 2017 since it was a totally unexpected project.  The new washer/dryer have been such time-savers that it was actually a very lucky unexpected project in the long run. Laundry Room Post
Morning Room Window Trim and Curtains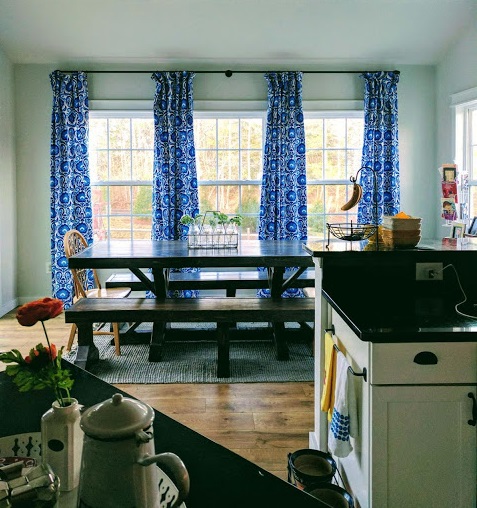 While not a full room makeover, this one took a good chunk of time and also made a HUGE impact on the house!  Those curtains are still one of my favorite things about the first floor and always bring a smile to my face in the morning.  Morning Room Post
Mudroom Makeover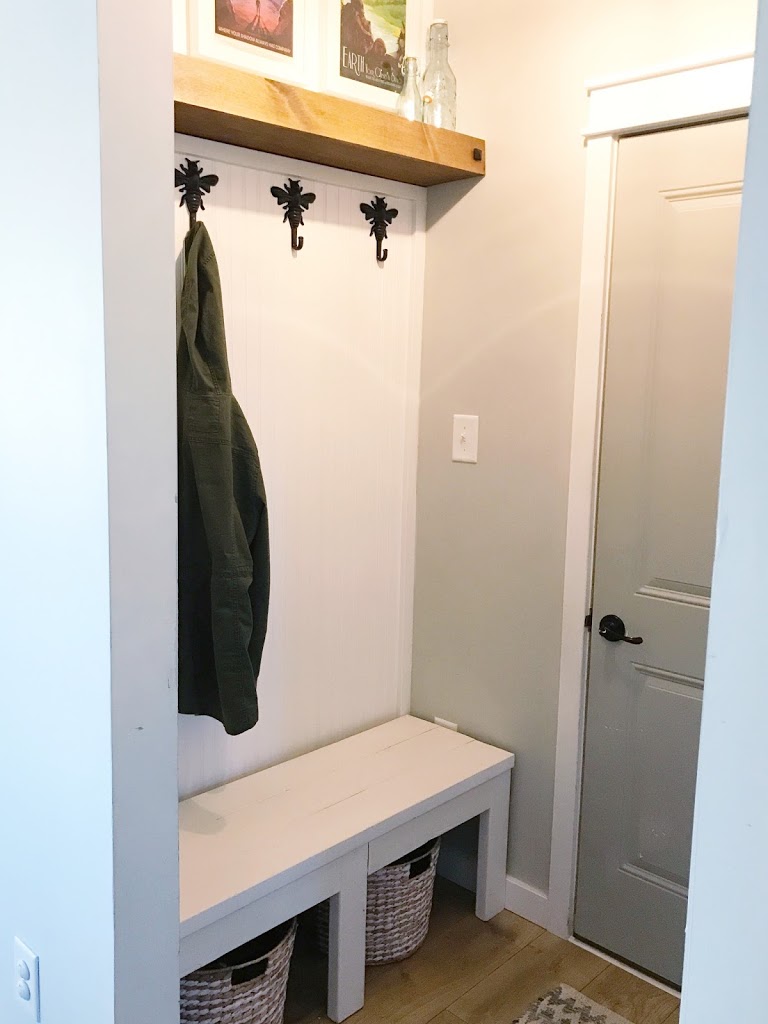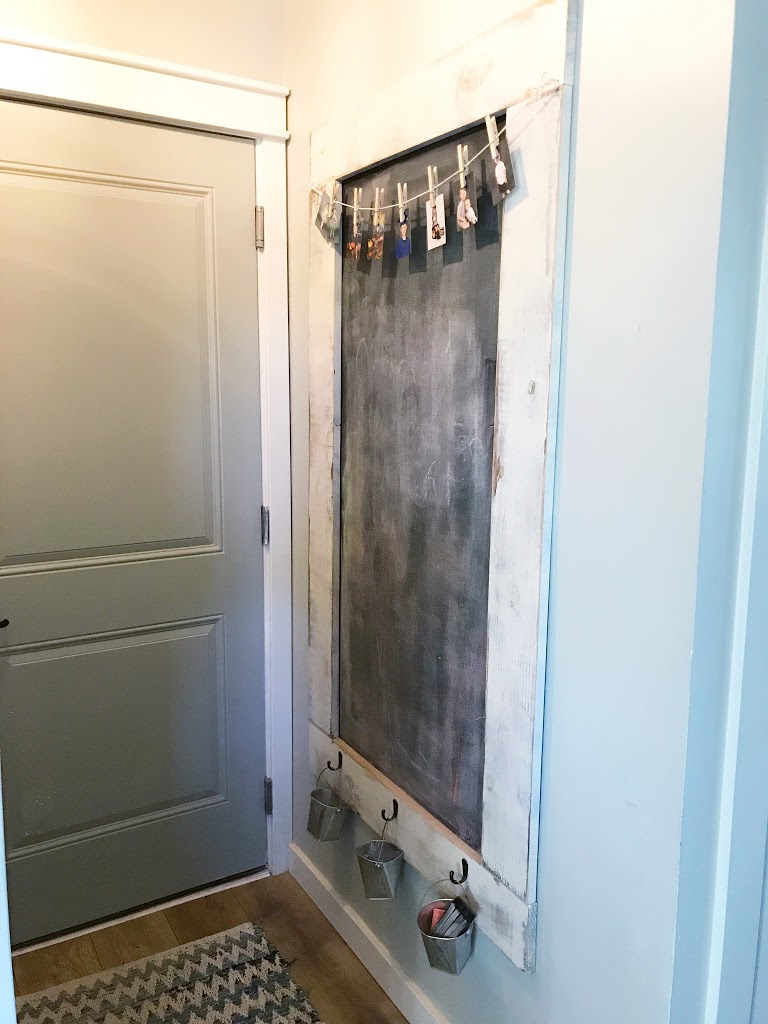 WOW – I forgot about this one!!  Maybe because I'd been working on it slowly for a year, but 2017 was the year I finally finished the mudroom once and for all.  It's another small space but it's one that we use every single day.   It is super functional and the perfect space to unload everything when we come home – especially these days with snowy boots.  Mudroom Post
Playroom Makeover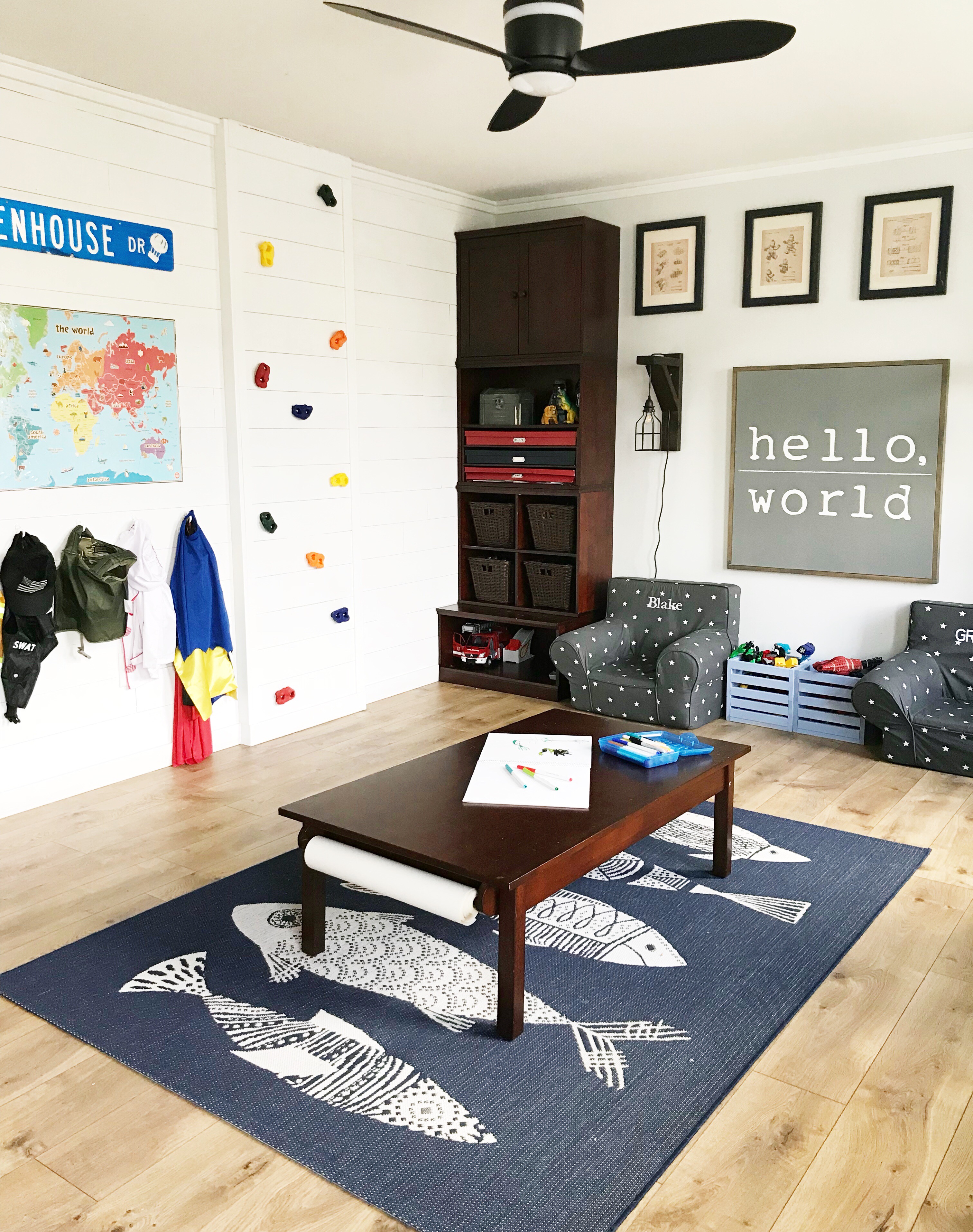 The playroom was originally on the schedule for 2016 but I pushed it out another year because I needed to think about the design a little bit more.  The boys absolutely love this room – maybe sometimes they love it too much as it RARELY looks like this – but it gives them space to let their imagination run wild and, even better, it's a space to corral all of their stuff.  Playroom Post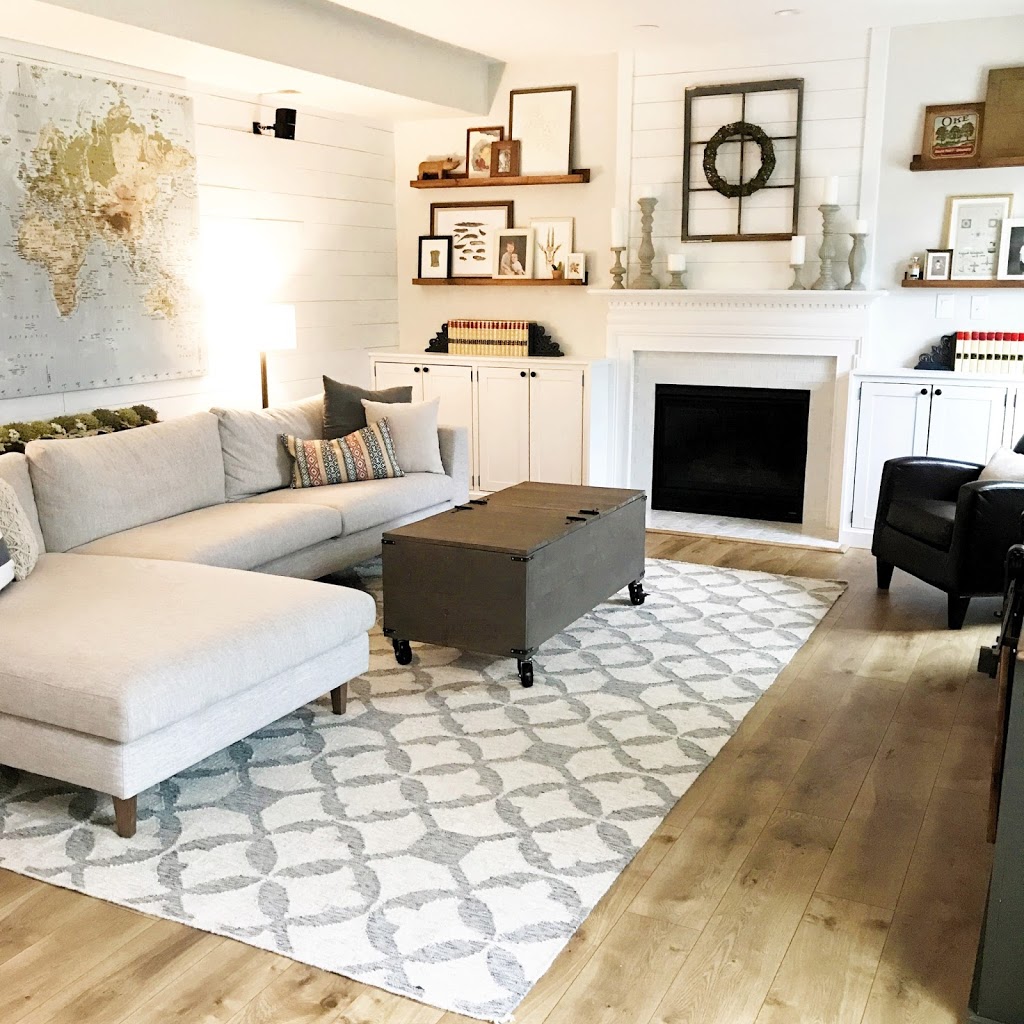 Hands down the best decision I made last year was to move the Living Room up the list instead of waiting another year.  It really is the heart of the home (especially since it is completely open to our kitchen) and even though there is more furniture in here now, it feels 100x bigger from changing the layout and replacing the two couches with one extra-large sectional.  There is plenty of storage and secret areas to tuck toys away so it's easy to keep this space tidy, but still let the boys play in here as they want.  Living Room Post
Kitchen Shelves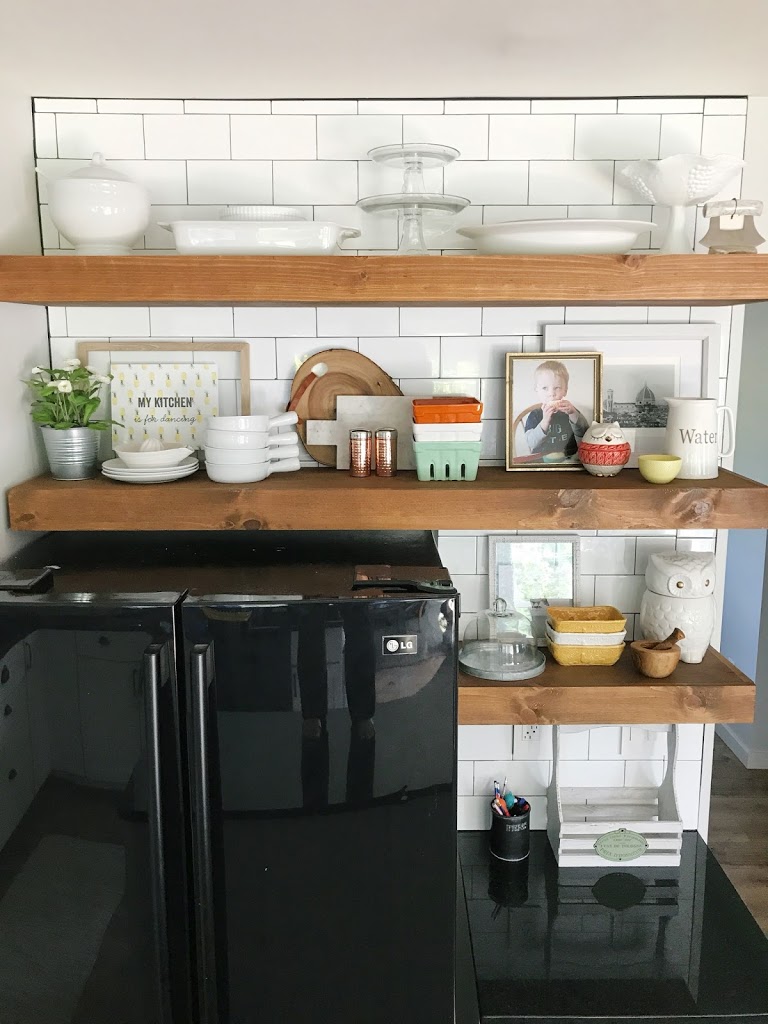 The kitchen had a few small updates this year (you can check out all of these improvements here) but the biggest addition was the floating open shelving.  I love my kitchen but always feel like I'm fighting to make it feel less "builder-grade" and these shelves helped it take a giant step forward to feeling like a more unique space.  I kinda can't remember what it looked like before…I also kinda want to put even more subway tile in the kitchen, but that's for another year!  Kitchen Post
Guest Room Makeover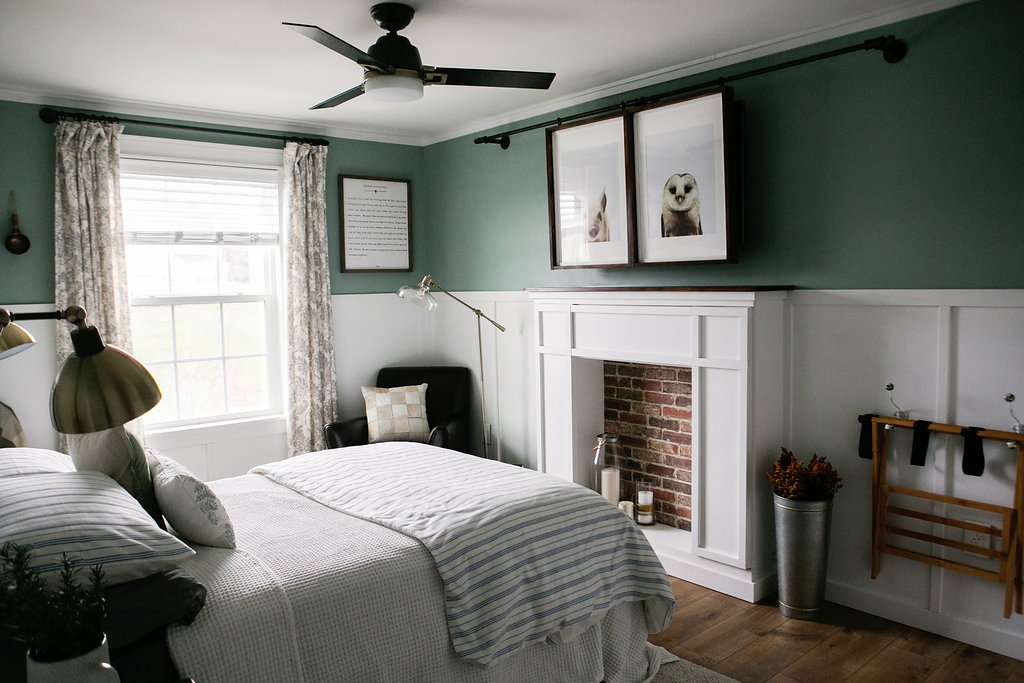 Photo by Lauri Tripaldi Photograpny
Well I definitely saved the best for last in 2017 – the guest room!  I learned so much doing this room as part of the
Fall One Room Challenge
and pushed myself design wise in so many different ways.  I'm really excited to carry over some of these lessons into the New Year – and tackle the Spring Challenge!! 
Guest Room Post
Again – what a CRAZY YEAR!  With that I will say a fond farewell to 2017 and a happy hello to 2018.  Come back in the next two weeks to check out what is next on the horizon.
A very Happy New Year to all of you!!  Thank you so much for taking the time to stop by and read my posts…..I'm extremely grateful to all of you and the steps you have pushed me to take this year in both my blog and my creative life.  I really can't do it without your support!