I know I say that most months seem to fly by, but at least I had a legit reason why September seems to be over before it started.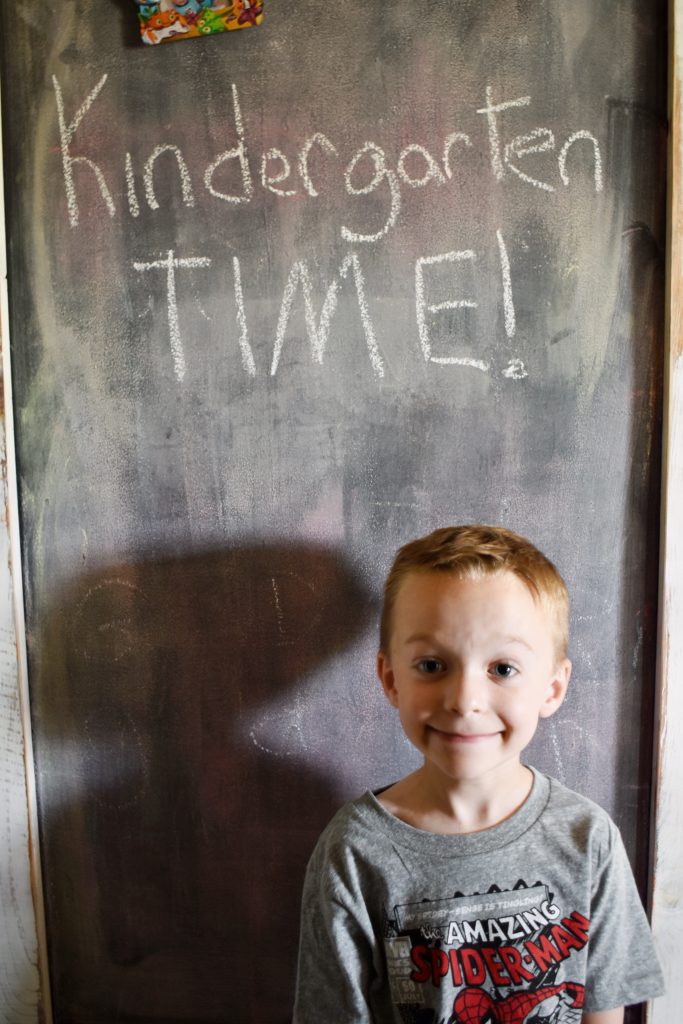 Between working non-stop at my full-time job for the first three weeks and getting ready for the start of school (including sending our little GOB off to his first day of kindergarden) I basically had one week to collect myself before we launched right into October – so needless to say there wasn't much going on around HilltownHouse last month, but I did manage to get my seasonal decor out and you can see all the cozy details in my collection of Fall posts:
52 Week CIO Challenge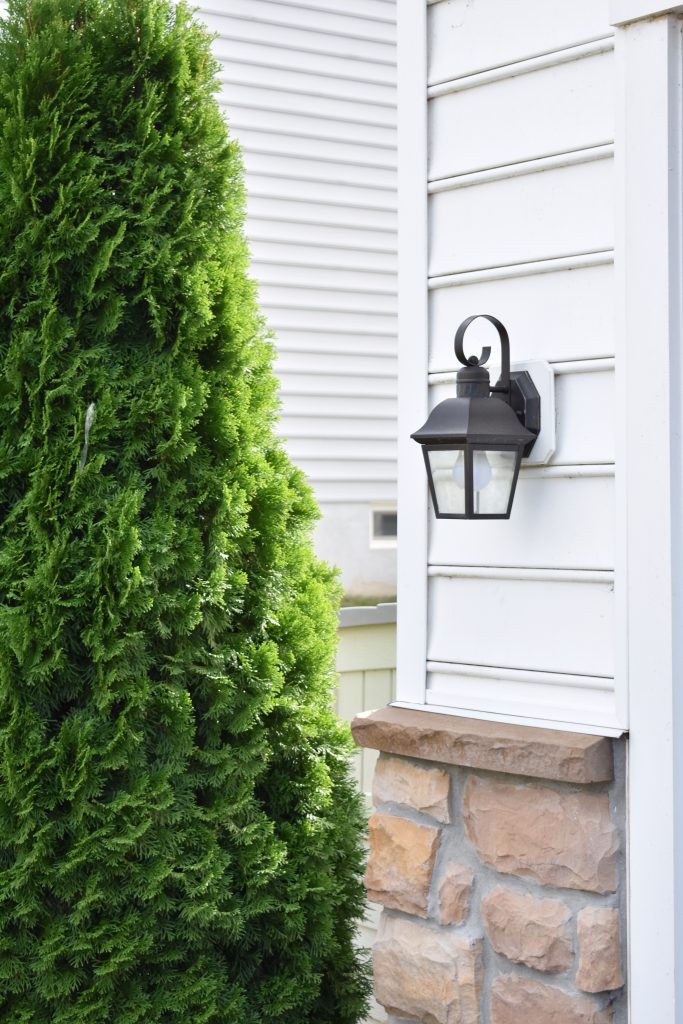 35. Install solar light-bulbs in garage lanterns (these go on automatically at dusk)
36. Hang mirror and shelf in my closet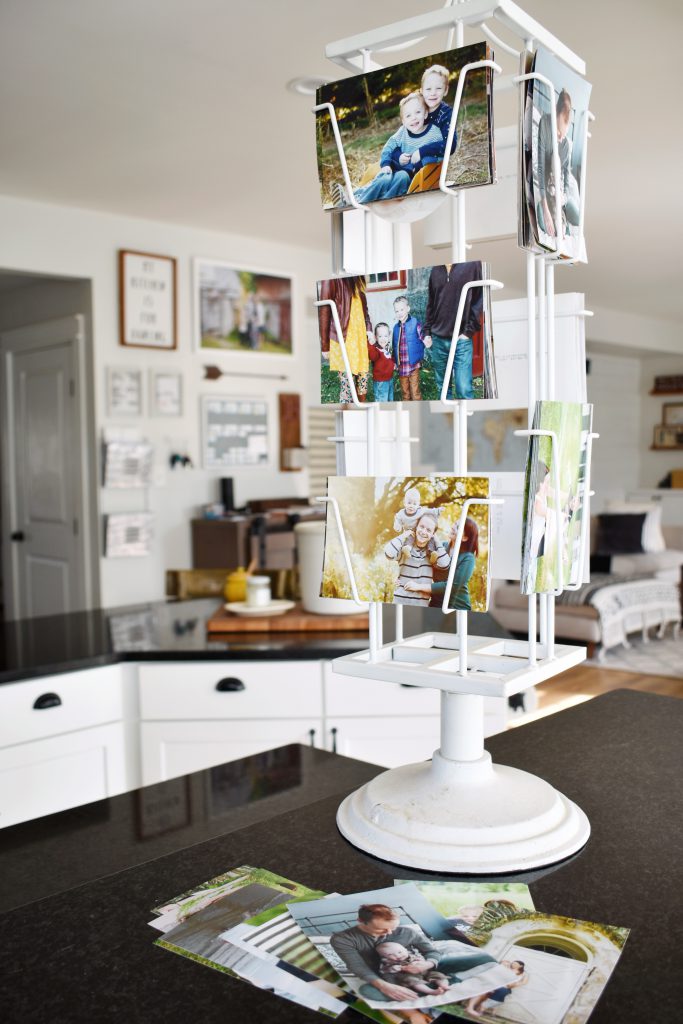 37. Print missing photoshoot photos for my photo carousel
38. Re-install baseboard trim on the breakfast bar
A Super Fast Lighting Upgrade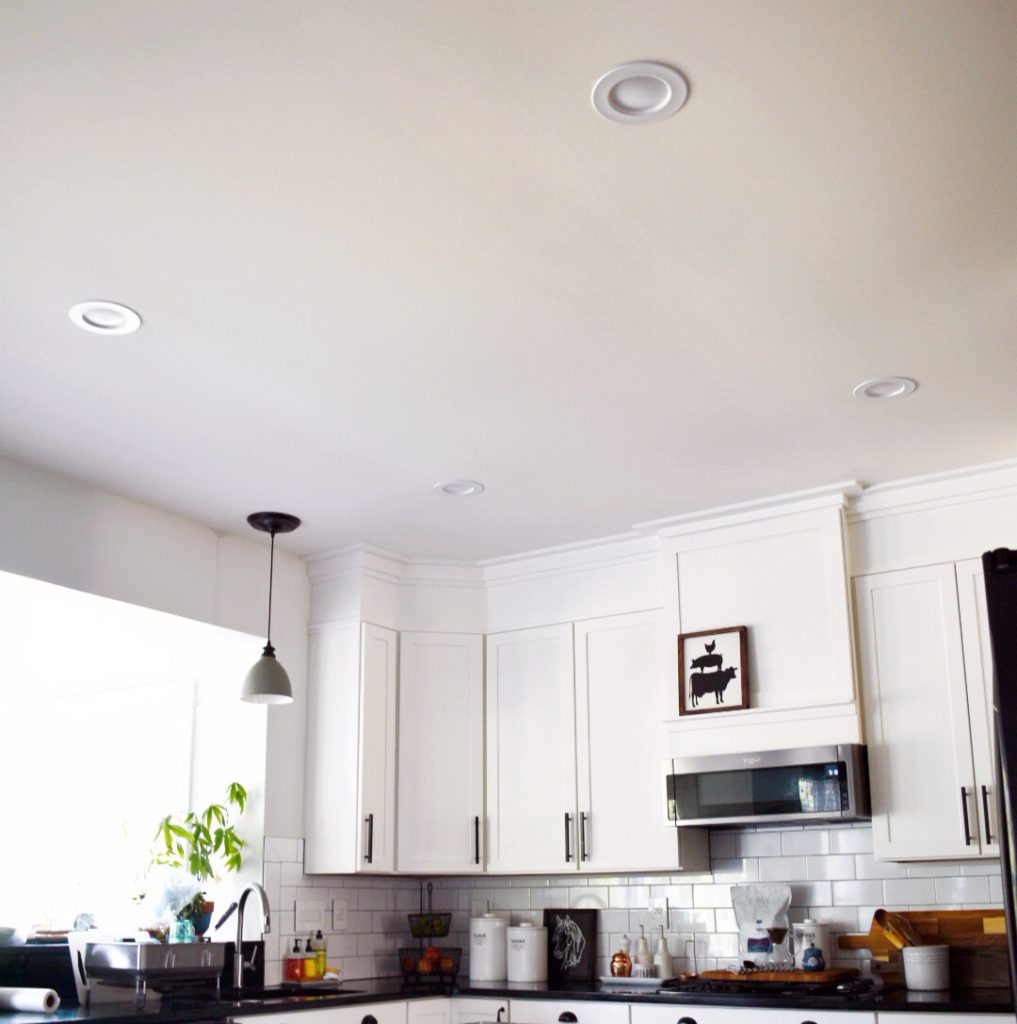 Over the last few years we have rid our house of all the basic builder grade light fixtures, except for the giant builder grade recessed lights in our kitchen.  Recently all of the old lightbulbs started to burn out so it was the perfect time to replace them with a much more modern look – and would you believe me when I say that making that swap was just as easy as changing out a lightbulb?  All you need are replacement LED lights specifically made to retrofit in your old recessed cans – we use the Philips Hue version because they fit with our SmartHome system but there are lots of other brands that install the same way.  It's a small change but it'll make your kitchen instantly look more high-end and custom, and it literally only takes a few minutes!
September Recipes
Find these links these and other of my favorite's on my Recipes Tab
This month I'm really excited to bring you two of my very own recipes!  These come from experimenting with the different cuts of meat we get from our local farm each month and they've quickly become favorites around here.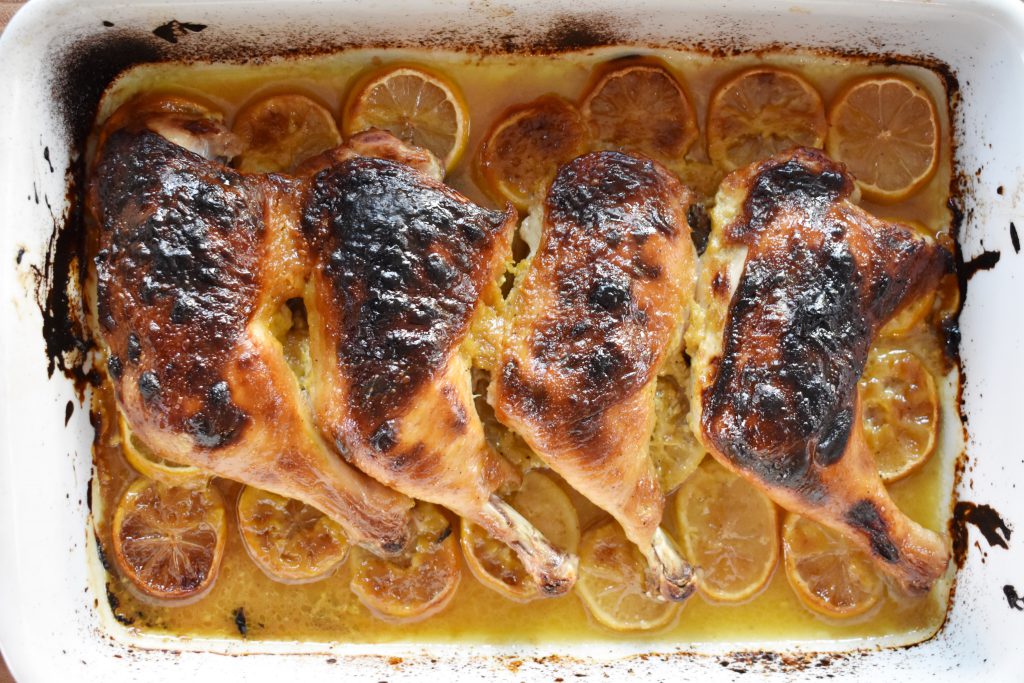 Roasted Honey Dijon Chicken with Lemon – We get a lot of chicken quarters from our local farm and this is one of my favorite weekend meals to make! The skin turns out crispy and delicious from the marinade, and the lemons melt while they're cooking so you can eat them rinds and all. I love to serve this with an side of orzo salad and some buttery cheddar biscuits.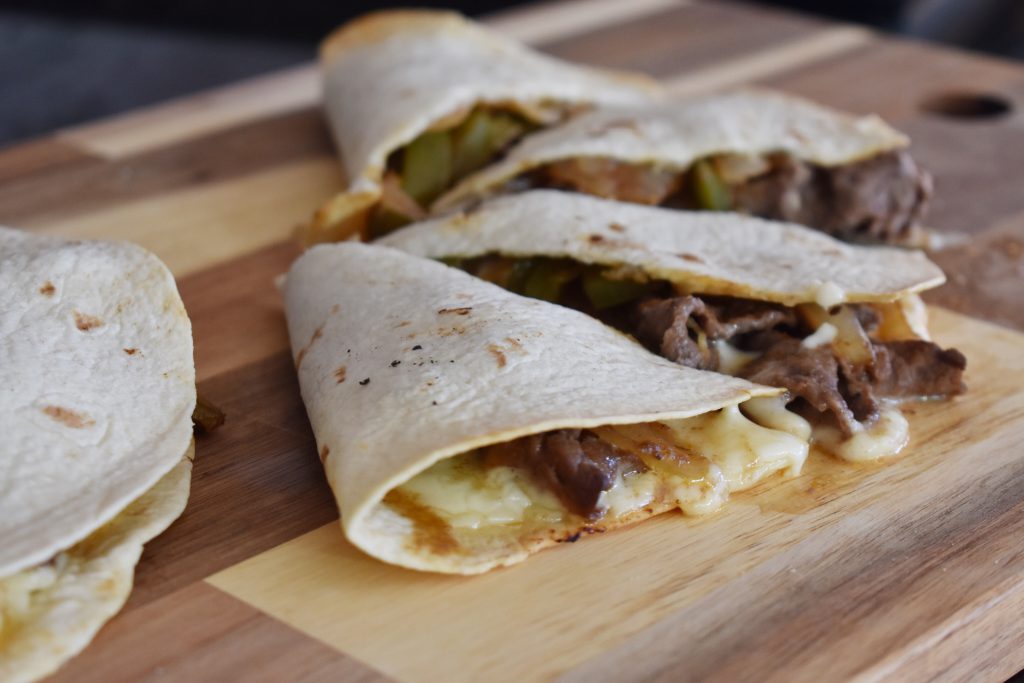 Philly Cheese-Steak Quesadillas – I live in the land of cheese-steaks, but I never attempt to make them at home since you can get one at any local pizzeria. But whenever we get chipped steak from the farm I love to make cheese-steak inspired recipes, like these Quesadillas. You could just as easily use sliced steak, shredded chicken, or emit the meat altogether and keep the veggies.