Do you decorate for the seasons? I generally leave the house alone in the spring and the summer but as soon as those cooler breezes start rolling in I can't wait to bust out my tubs of Fall Decorations. Last year I decked out the family room in my favorite shades of navy and rust orange and this season I moved those same colors into the morning room.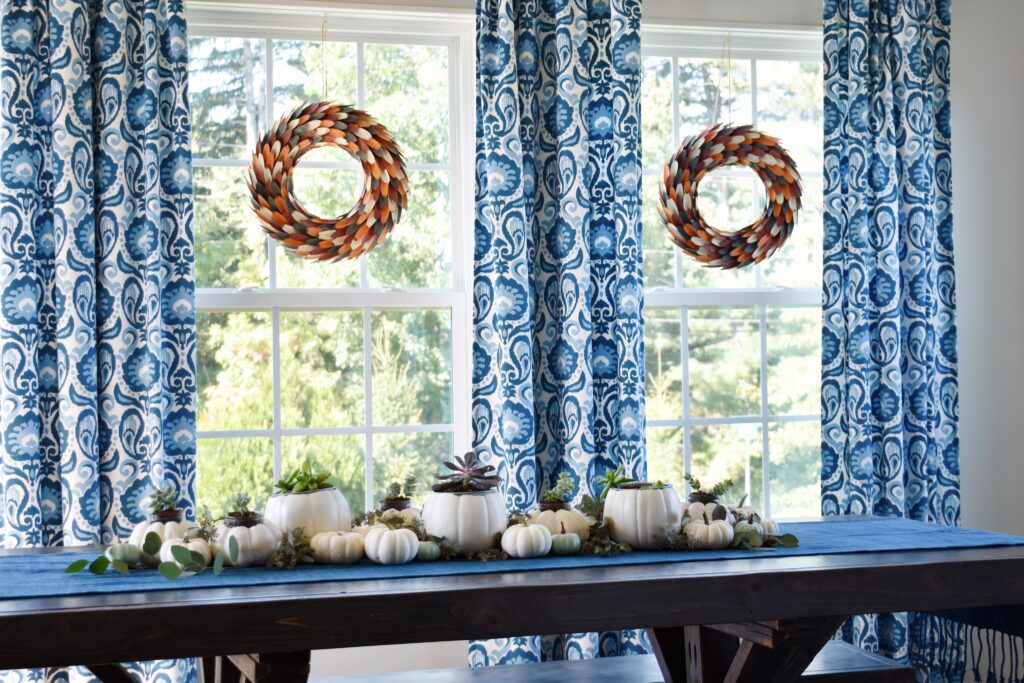 This trio of wood wreaths from Target compliment my blue curtains so well and I found some inexpensive throw blankets in the Dollar Spot to wrap around my collection of plants and vases. These two super simple tricks added just the right amount of cozy to this room without overwhelming the small space.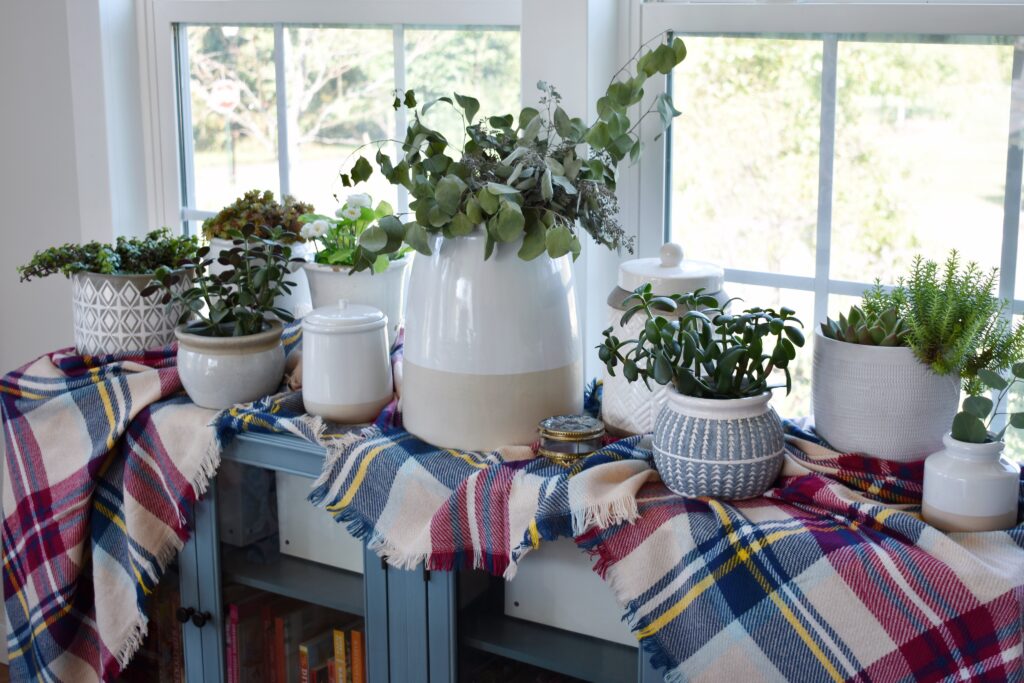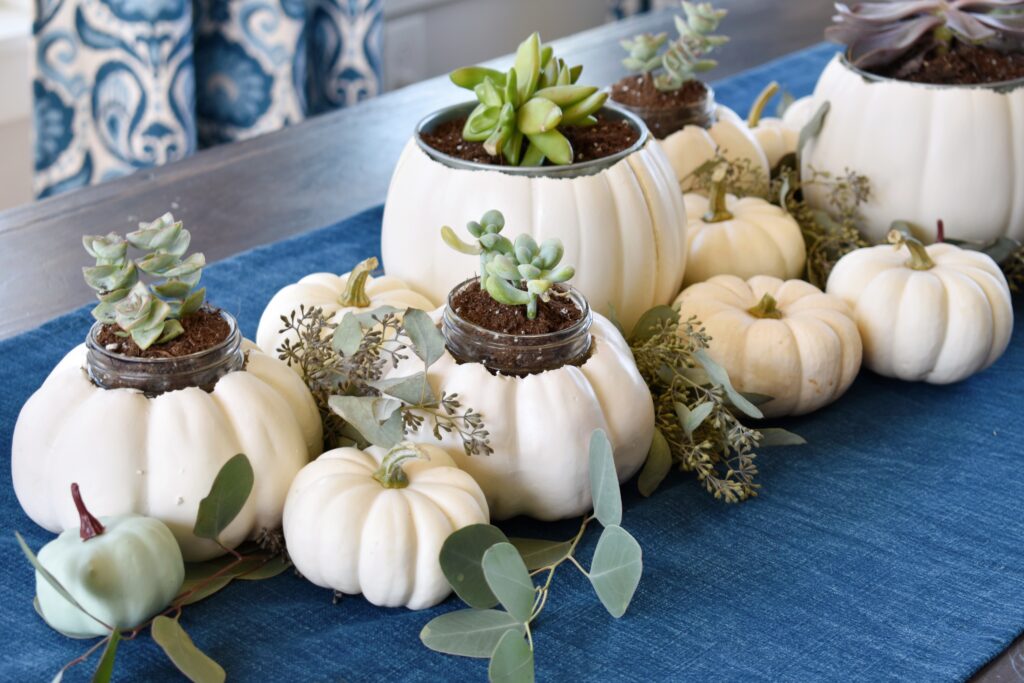 But the showstopper in this room has to be my new Fall Centerpiece and my DIY Pumpkin Succulent planters! I always keep my succulents in this room because this the only place they grow really well, so I'm always looks for different ways to incorporate my plants into different tablescapes. So for fall what else would I do but figure out a way to put the in a pumpkin! You could use real pumpkins for this DIY, but I don't like dealing with pumpkin guts so I picked up some faux pumpkins in different size from Michael's, dug out some extra IKEA planters and glass jelly jars I had laying around, and got to work.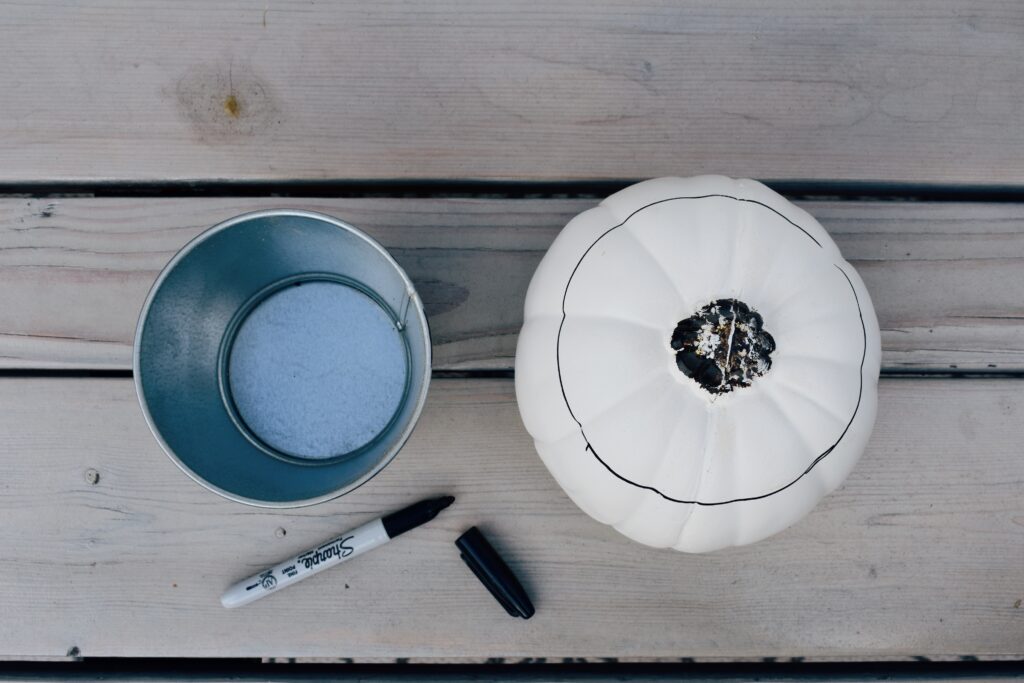 First, I turned my planter upside down on top of my pumpkin and traced it with a Sharpie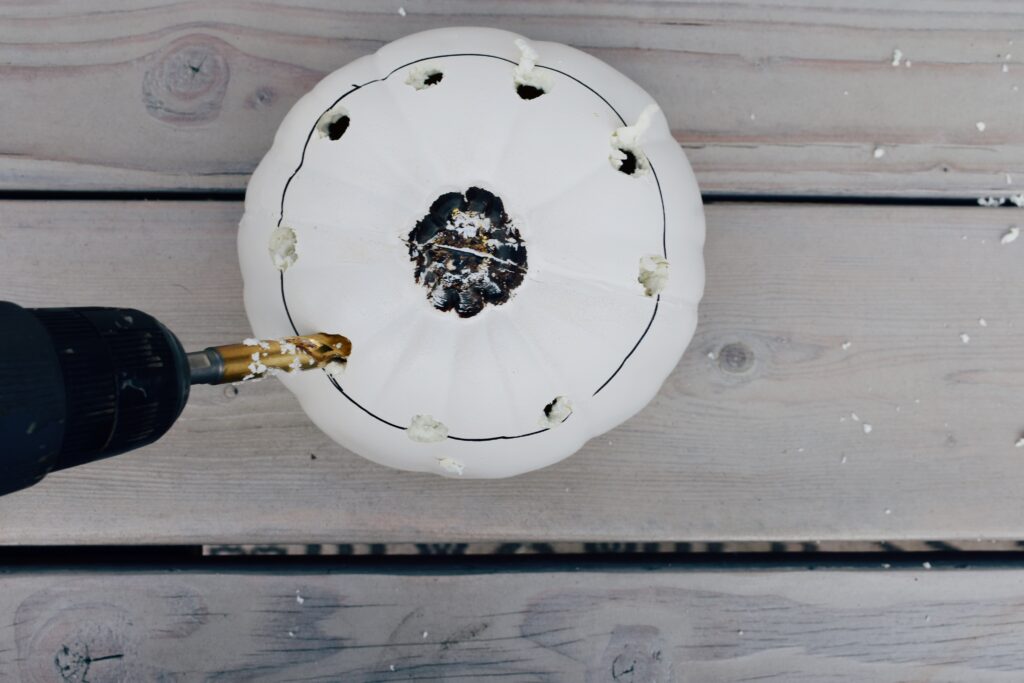 Next, I took one of my large drill bits and drilled holes around the line I had drawn – making my own connect the dots.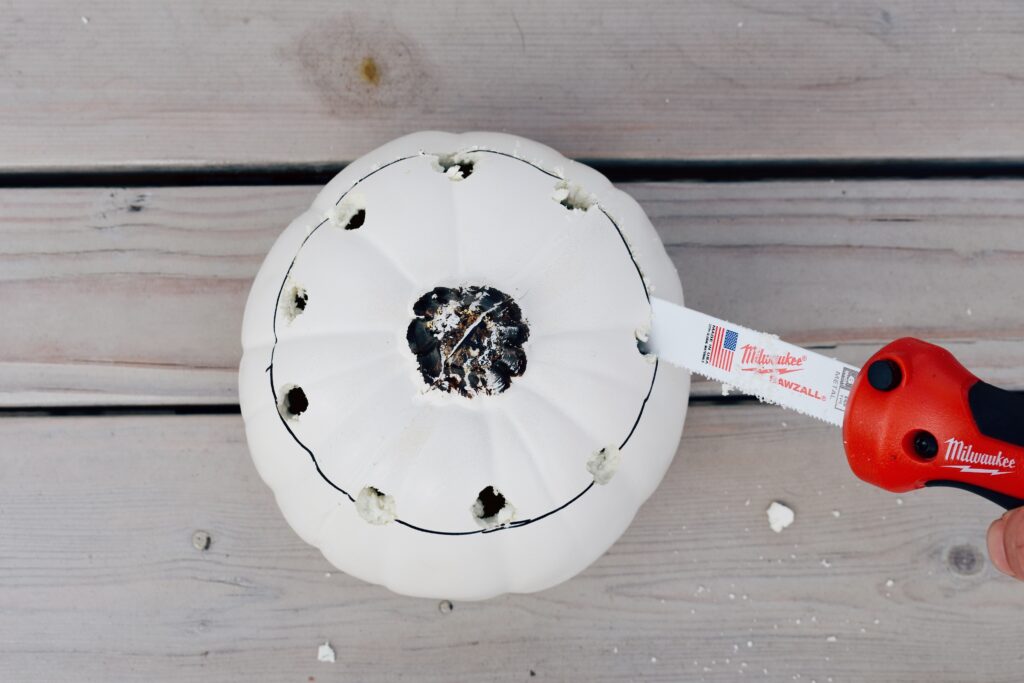 To carve out the top, I used my Drywall saw but you could use any serrated blade. Carefully saw around the circle using the holes you pre-drilled. NOTE: My larger pumpkins were hollow but my smaller ones were not. To hollow the smaller ones out I just sawed a little deeper and dug out the filling until I had a hole deep enough to fit my jar.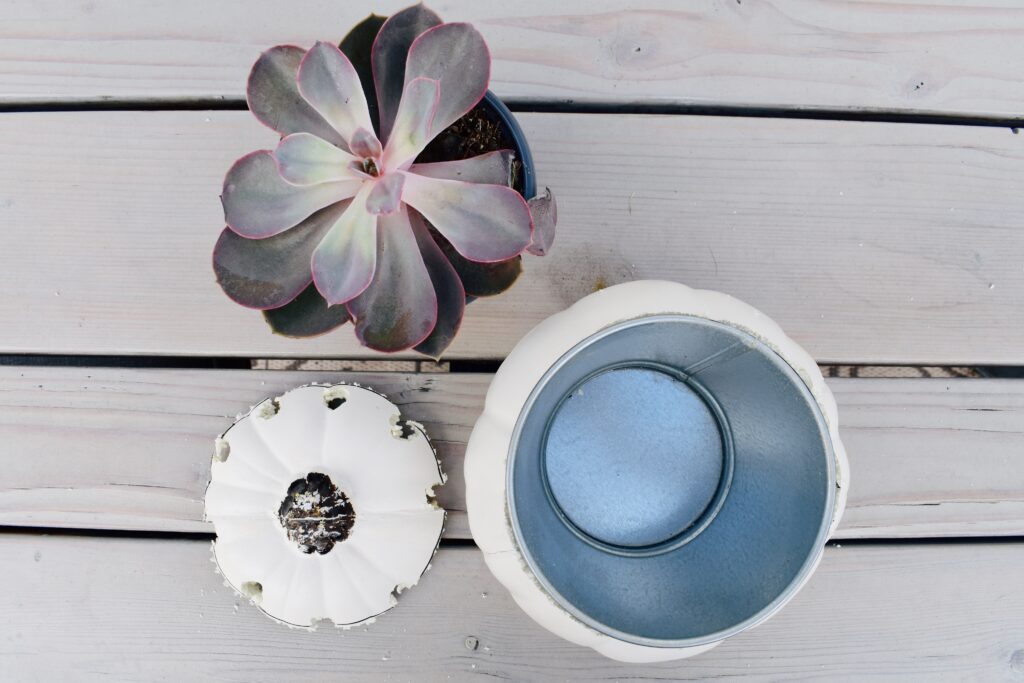 Before you plant your succulents, pre-fit the planter in your pumpkin and saw off more if needed. My small pumpkins also got a few coats of white spray paint before I added the plants.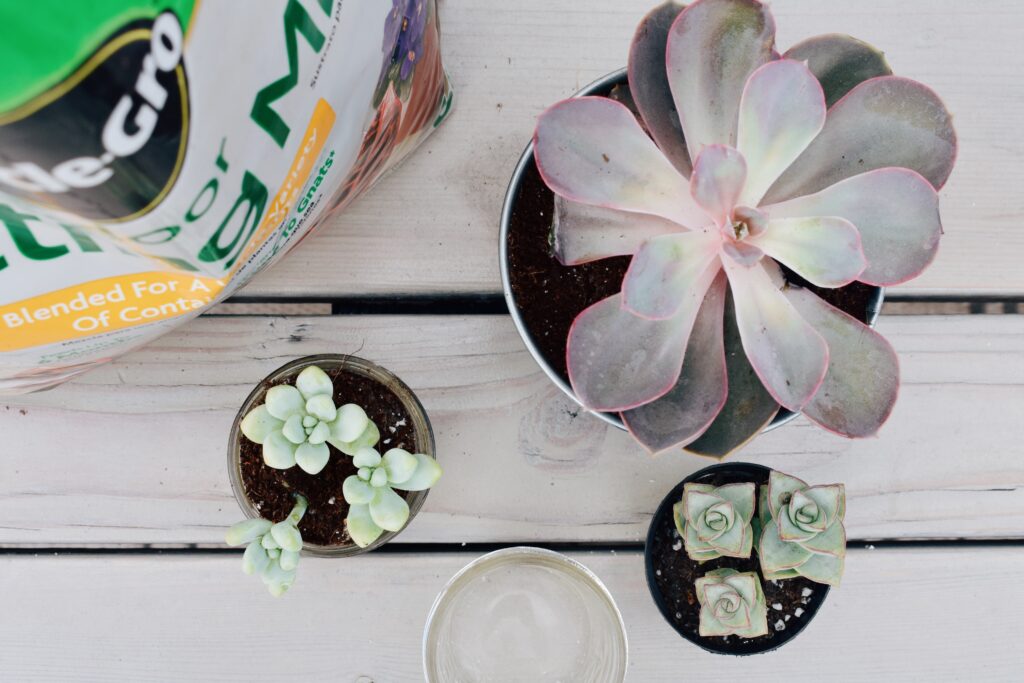 Along with my pumpkin planters, I picked up a bunch of mini white pumpkins from Produce Junction (5 for $2 people!!), a bag of cute little green pumpkins from the Dollar Spot, and some fresh eucalyptus branches.
Since this is the table we eat dinner at every night I like to keep any centerpiece low and non-fussy so I don't drive myself crazy telling my kids not to touch it and so far it's held up wonderfully. So good in fact that I'm brainstorming way to change it up for Halloween – what do you think about some gauzy fabric filled with spider and snakes?