Time to say a final goodbye to the summer of 2019.  I feel like there's a mentality going around these days that summer needs to be packed with as many activities as possible to make it memorable, and in year's past I always felt like we never did enough.  But as we sat at dinner last weekend, talking about all the things we did this summer as a family and we asked the boys what their favorite parts were – I finally overcame that feeling.  Not because we did anymore this year, but because I realized that what we did manage to do was more than enough to leave the boys with the memory of a great summer.  I may never get that easy breezy Pinterest worthy summer that looks oh so enjoyable, but if my family isn't stressing about it than why should I ; )
Check out what you may have missed this last month at Hilltown House:
52 Week CIO Challenge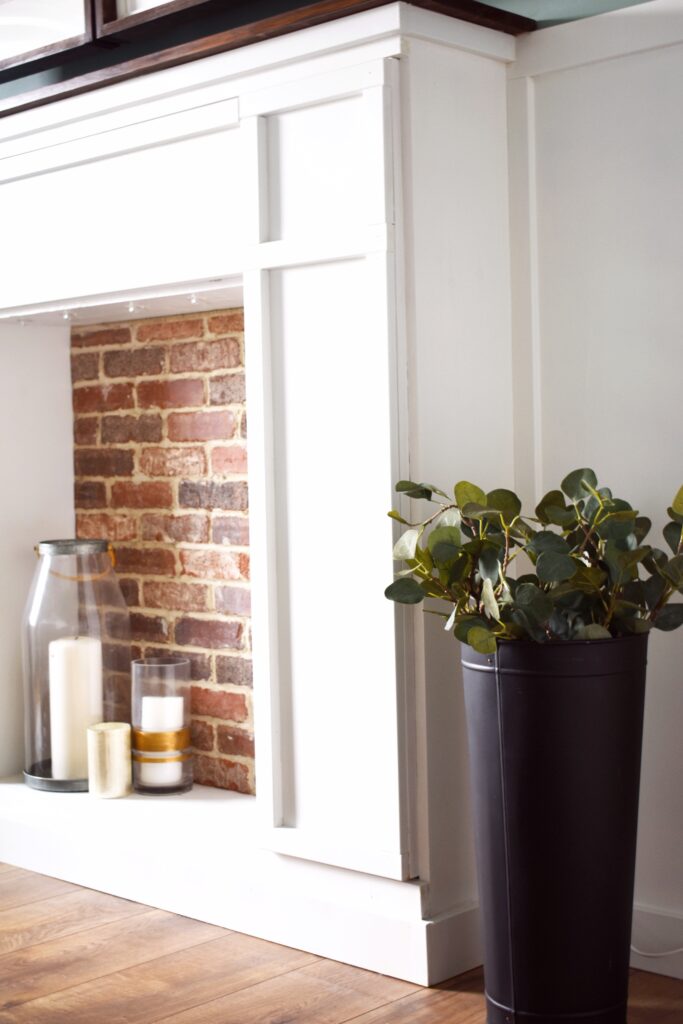 30. Buy new faux eucalpytus for the Guest Room (the faux branches from IKEA are excellent!)
31. Buy new cord for GOBs tablet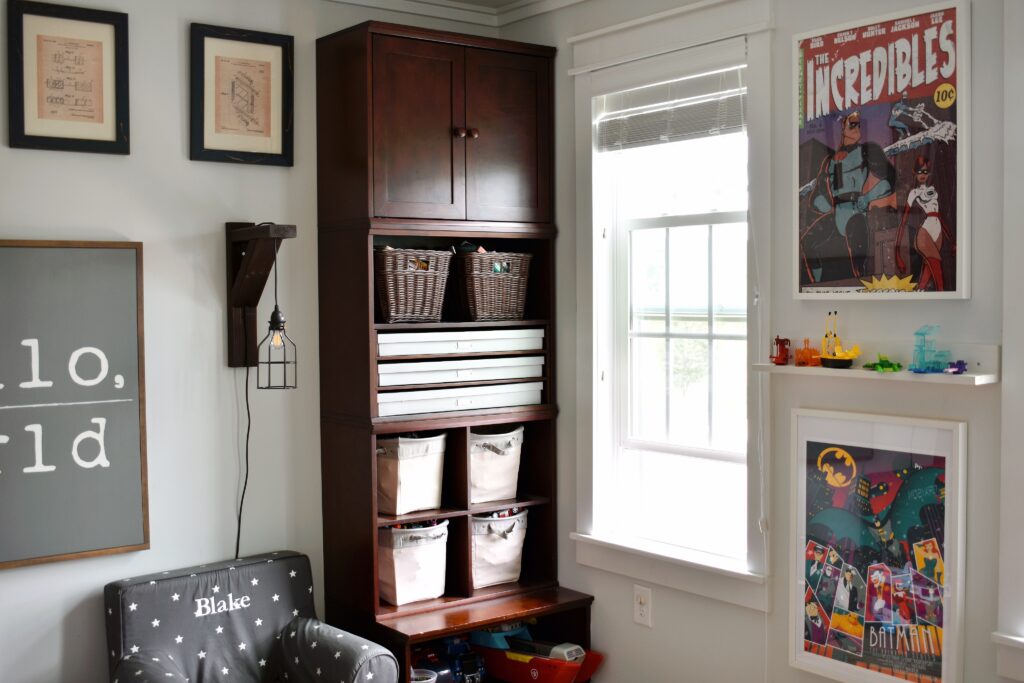 32. Hang new artwork in the boys room (both prints are from Timothy Anderson Design)
33. Paint the mudroom shoe baskets (the stripes used to be pink but I never painted the backs of them..shhh!)
34. Update the Command Center magnetic board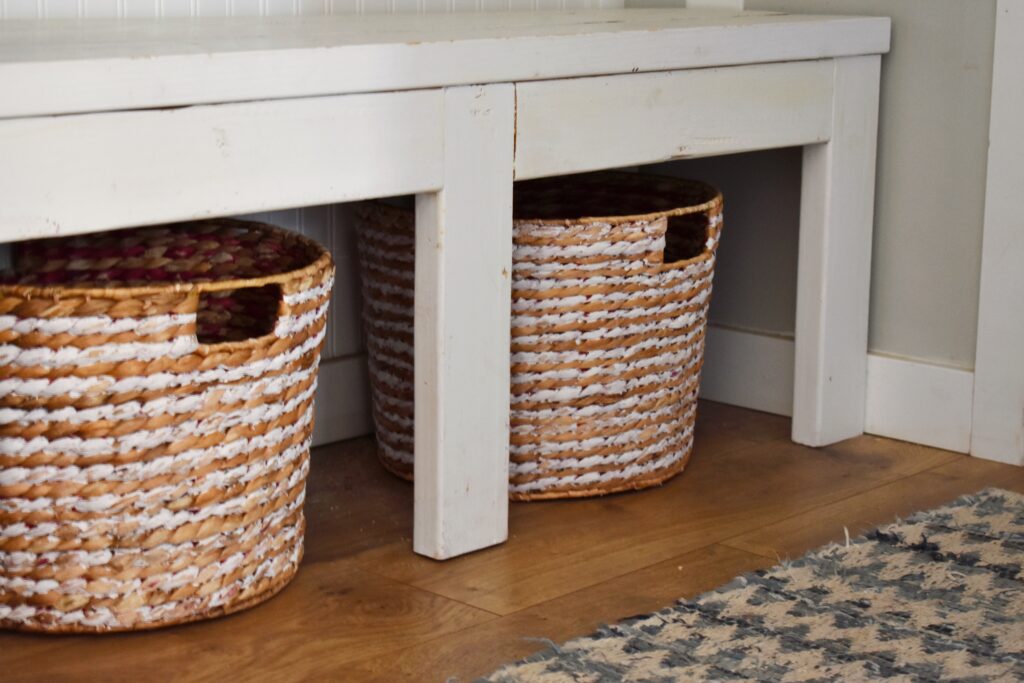 Getting Organized for Back to School
If you're like us, back to school means an avalanche of paper work coming home at the end of every day, and even if you're like me and don't hold onto every drawing (sorry kids!) it can get out of control fast.  For us, having a few systems in place to keep the paper-lanche in check, and out of site, is the key to success and here's how we do it.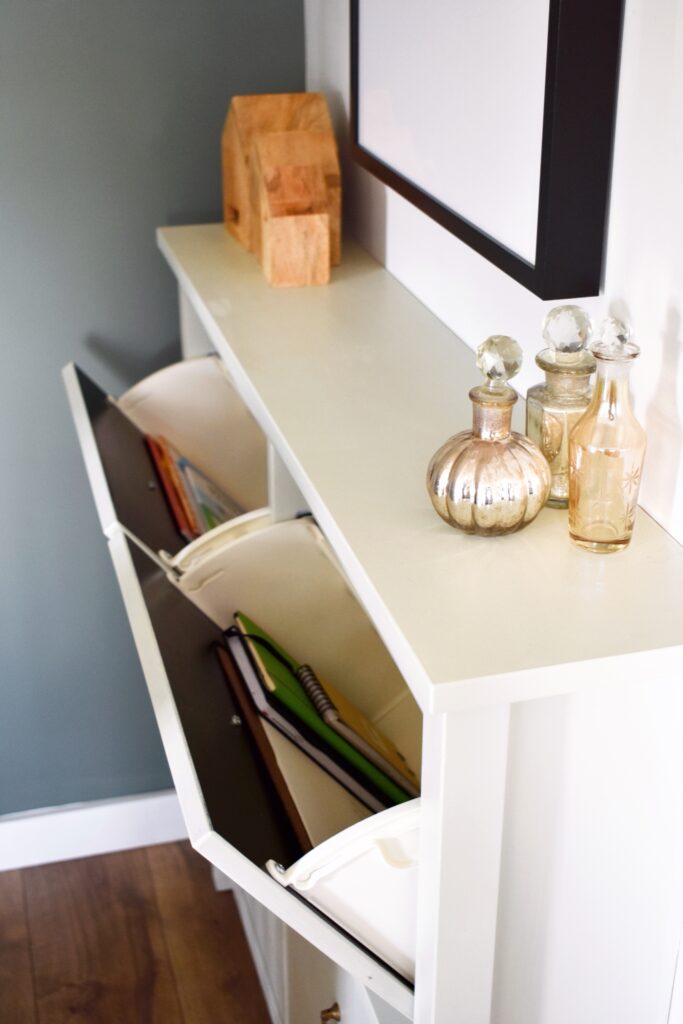 1. I go through the boys back packs immediately when they get home – I sign what needs to be signed and put it right back in the folder, I put anything I don't need in the Recycle Bin, and anything that needs to be kept I put into the storage containers in the hallway.  This piece is actually a shoe holder from IKEA, but the thin drawers work perfectly for school papers, workbooks, and we even keep extra activity and coloring books in the bottom for easy access.
2. Anything that I want to keep I store in a box upstairs (I found this faux luggage at Homegoods and it's deep enough to hold a whole year's worth of my kids stuff) and then when I have a free afternoon I will sort through it and transfer everything to the "memory boxes" I keep in the playroom.  If you have the time to do this every day than GREAT! but if you're like me don't force yourself into a routine that doesn't work for you.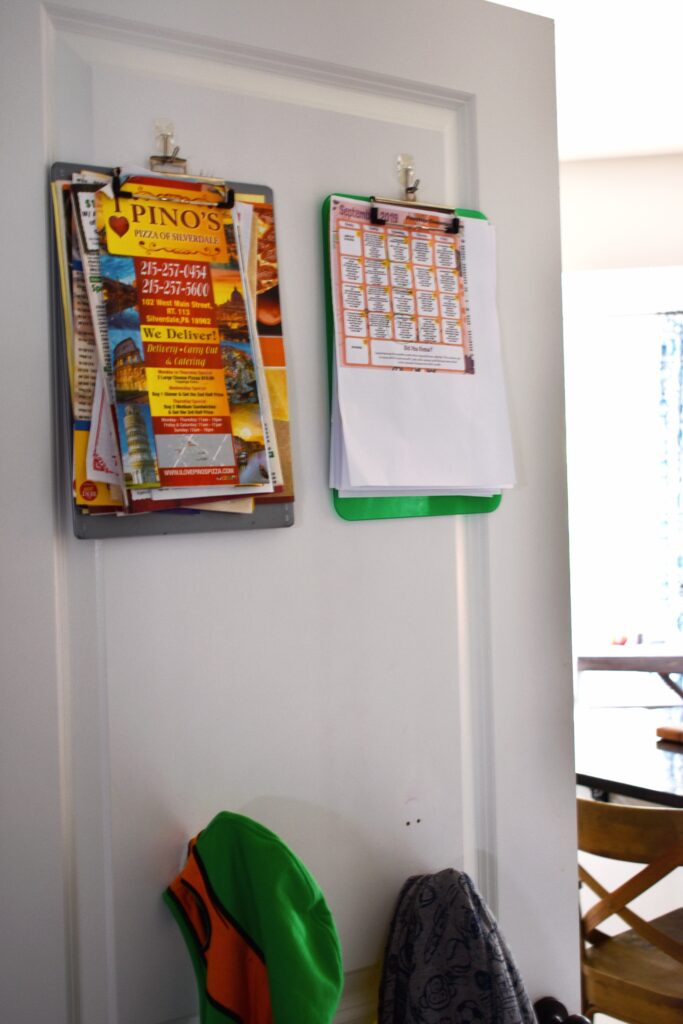 3. All of the important paperwork that I may need to reference during the year (calendars, teacher info, lunch menus) I keep on a clipboard that hangs inside the coat closet on some simple 3M hooks.  It's right off the kitchen so super accessible whenever I need it.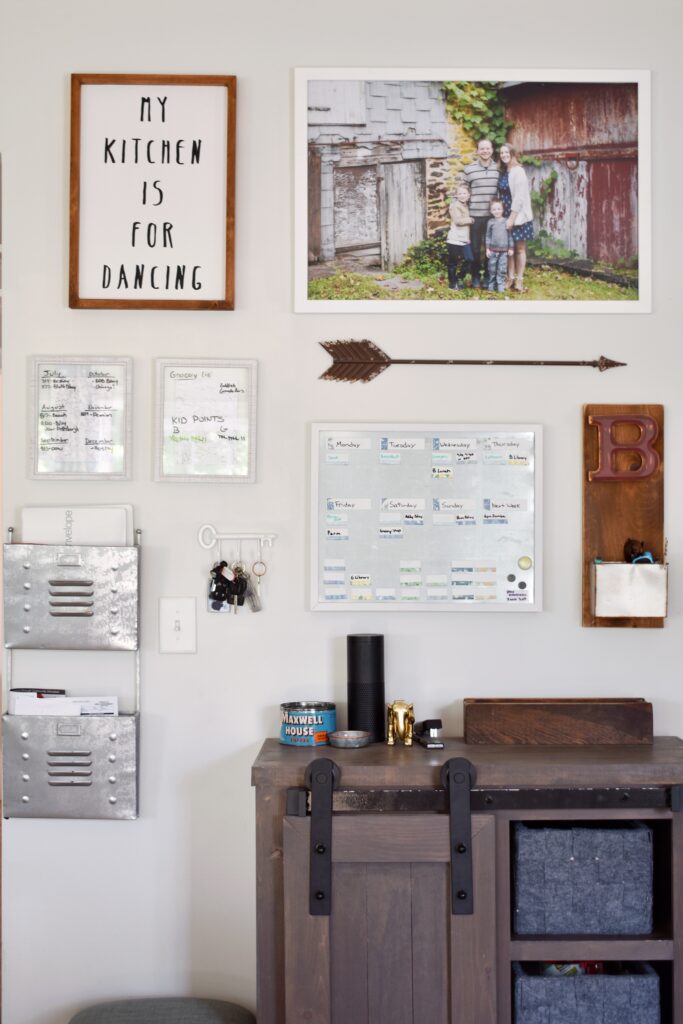 4. I keep our weekly schedule on a magnetic board in the Command Center.  I write down all the important dates I'm likely to forget (like when Library Books are due each week) on magnetic white-board tape that I can easily move around.  The best part – because it's magnet I can use it to hang important notes and papers without having to clutter up my fridge!
An Introduction to Biophilic Design
I've never been able to put an exact name to the style of my home, but when I was recently introduced to the concept of Biophilic Design I realized that I was unknowingly incorporating almost every one of it's 14 design principles into each room I decorate!  So what is Biophilic Design exactly?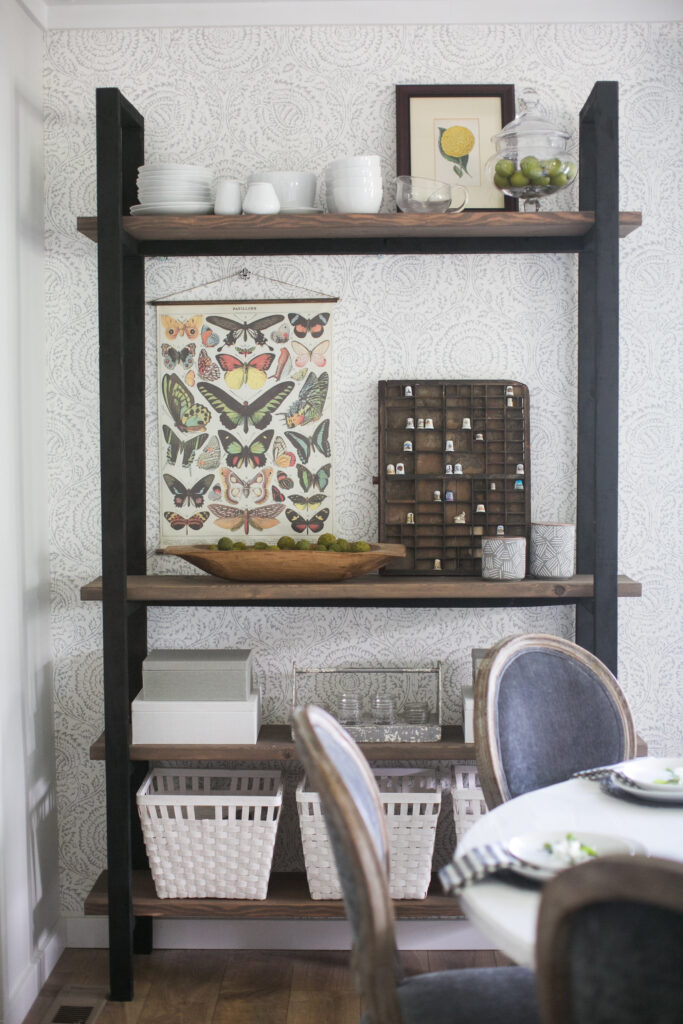 Biophilic design is a concept that aims to reconnect us with the natural world. It's based on the idea of biophilia, a hypothesis that humans have an attraction to nature. Unfortunately, we often leave nature out of our daily lives. This is especially true for those who live in a city. To help you reconnect with nature in your own home, ApartmentGuide has a guide on the 14 patterns of biophilic design. Read through to find which ones you already have in your home and which ones you can add.  It's full of great examples to try if you're looking to liven up a room and give it some personality but don't know where to start!
August Recipes
Find these links these and other of my favorite's on my Recipes Tab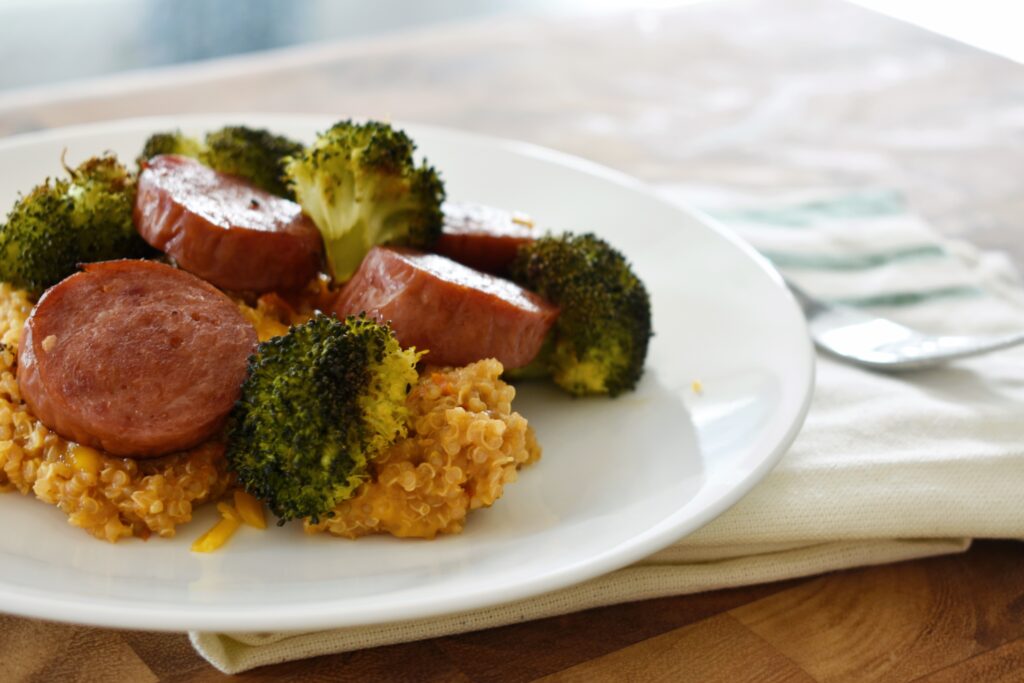 Cheese Quinoa with Turkey Kielbasa – This meal comes together super quick by roasting the broccoli and kielbasa in the oven while you make the Quinoa on the stove.  It's almost like a grown up mac and cheese but with some good veggies and protein mixed in.  Click here for the recipe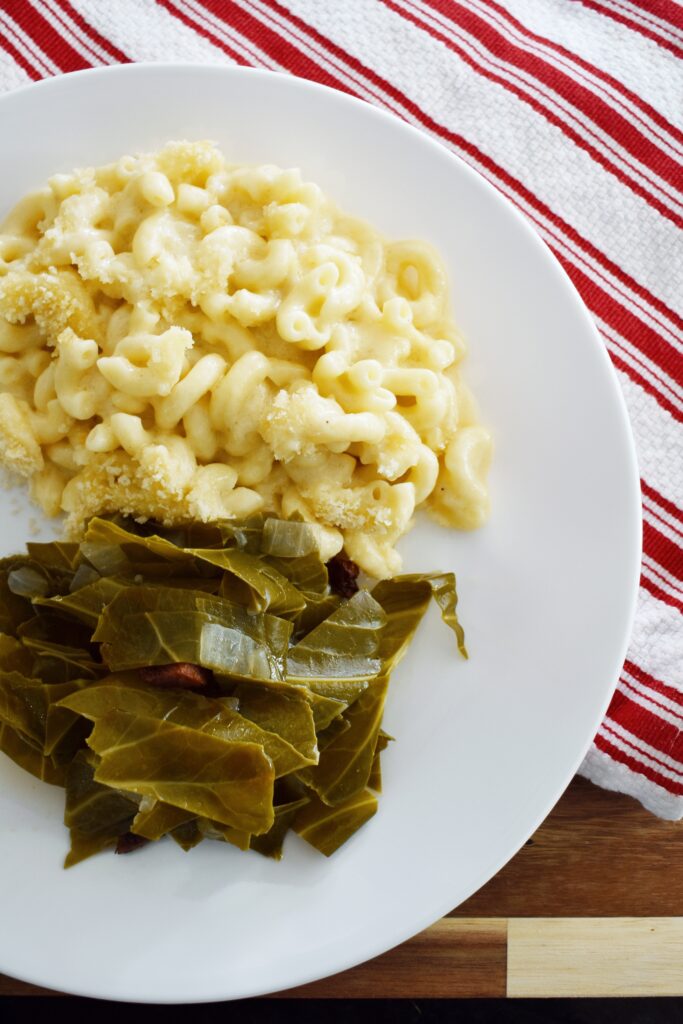 Mac and Cheese with Collard Greens – Our local farm started growing Collard Greens this year and they are seriously my new favorite vegetable!!  They have to cook for a long time (I let mine simmer for about 4 hours) BUT you basically just throw them in the pot and let them do their thing so they're super low maintenance.  I like to serve them with my fav Mac and Cheese recipe from Ina Garten for a summer meal that makes a lot of leftovers.
Easy Collard Greens
Cook 4 slices chopped bacon in a large pot until crisp (I've also used a Ham Steak), drain and set aside.  Add 1 diced onion, and 2 tsps Cajun seasoning to the drippings; cook, stirring for about 5 minutes or until the onions are translucent.  Stir in 2 bunches chopped collard greens (about 1 pound).  Add 4 cups each chicken stock and water and bring to a boil.  Reduce the heat and simmer until the greens are super tender – about 3 – 4 hours.  Stir in the bacon.  Add cider vinegar, hot sauce, salt and pepper to taste.