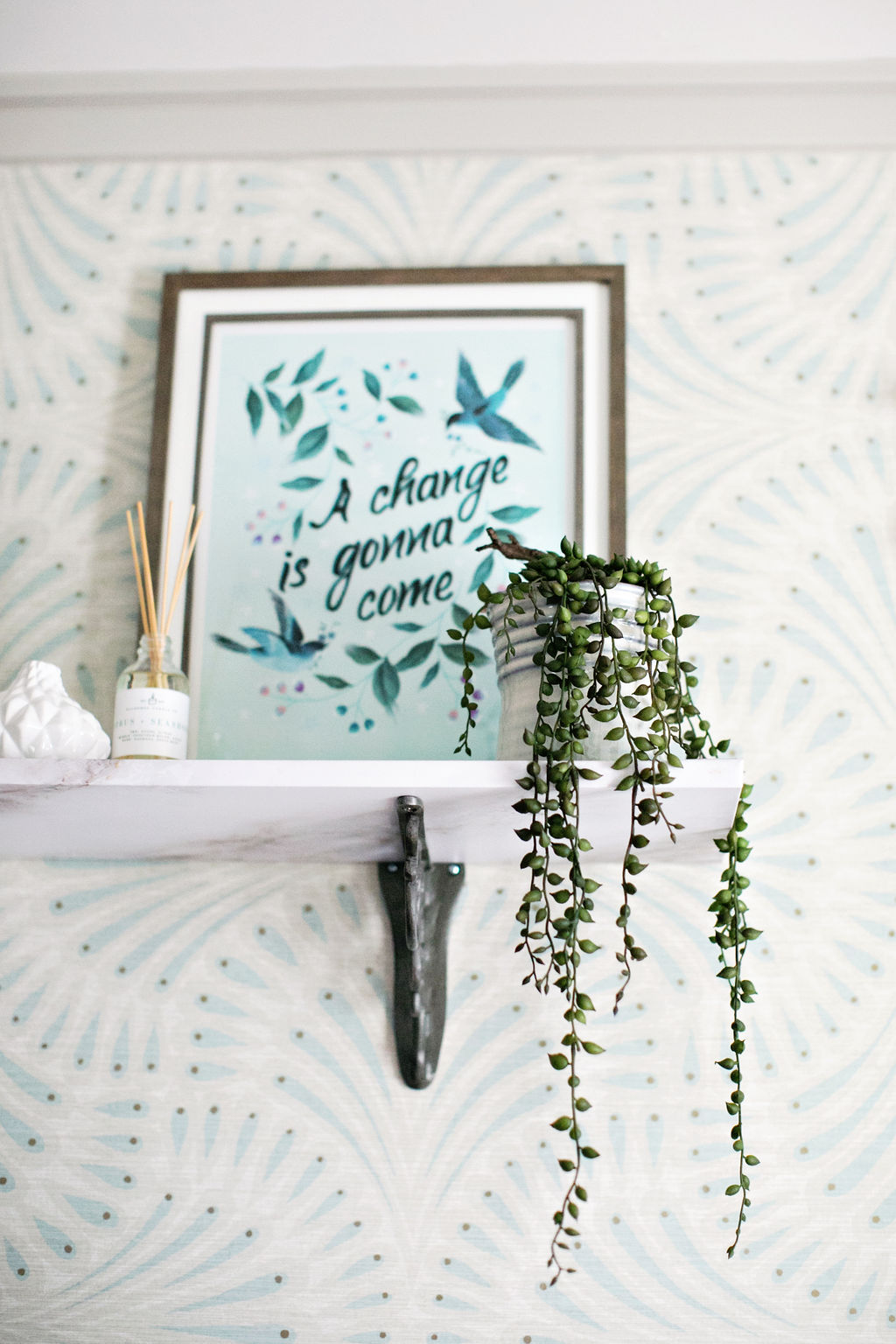 Was last January this cold?? I'm genuinely finding it hard to create the motivation to get out from under my blanket especially on the weekends so I'm keeping my to-do list pretty light this month and embracing a slower pace….actually let's rephrase that and say I'm practicing embracing a slower pace. I read a tweet earlier this month that said our bodies are suppose slow down in colder weather to conserve energy so let's just say I'm leaning into my natural biology and filling my time with more TV/podcasts/books instead of a dozen projects (I've trimmed it down to one which you can read about further down which explains why the entire contents of my pantry is on my kitchen table).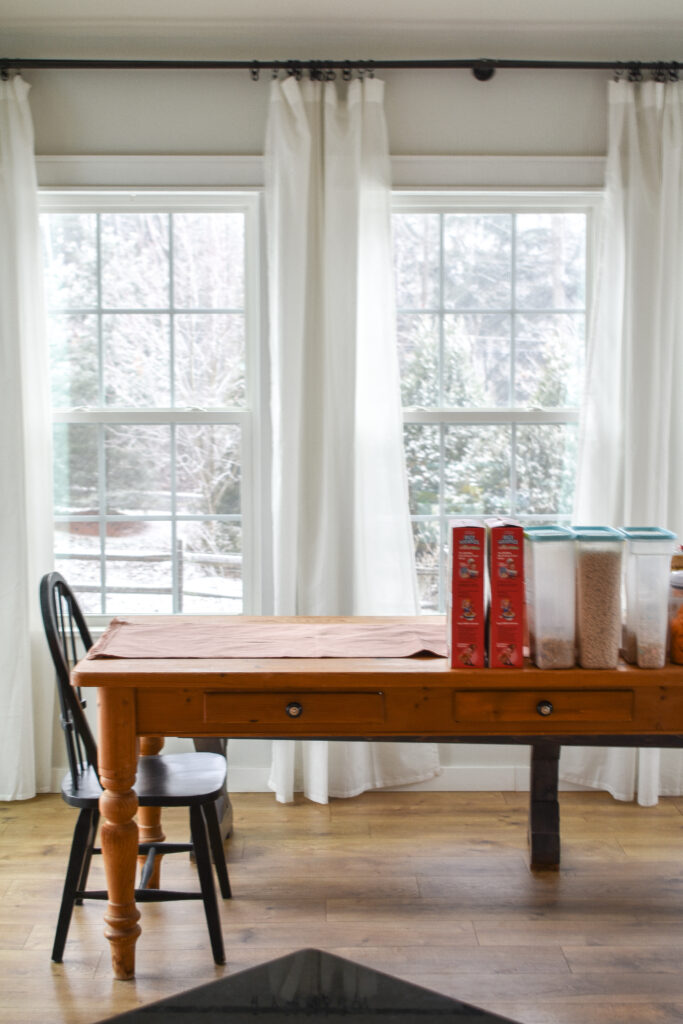 Speaking of books, with Black History Month starting tomorrow I thought this would be a good time to share a few of the excellent books that I read last year by Black authors and encourage you all to check them out and to make celebrating, platforming, and supporting Black artists, makers, business owners, and creators part of your every day. If you're looking for even more titles for all ages visit the ARD Reads Bookshop — and if you are looking to make a commitment to anti-racism I highly recommend signing up for the Pursue Black Liberation 21-Day Challenge created by Monique Melton.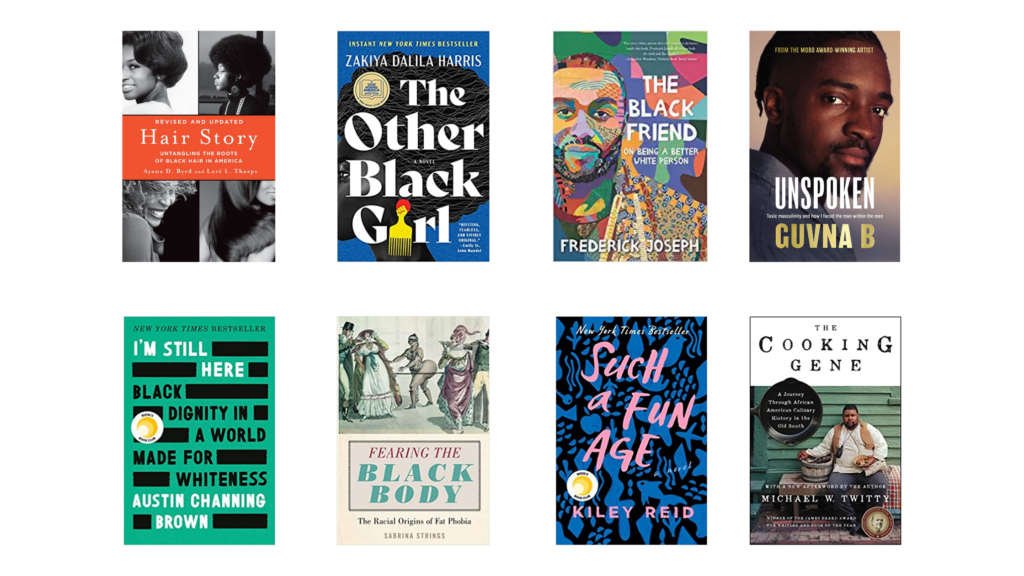 Come DIY with me at the Philadelphia Home Shows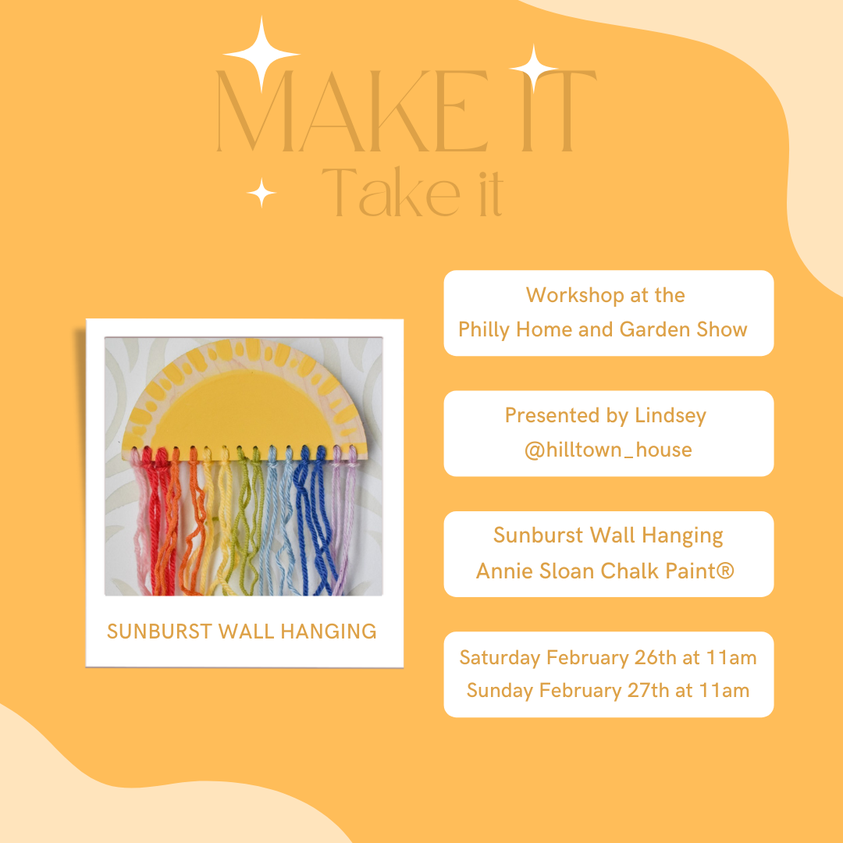 This February and March I'll be back spreading some DIY love for the third time at the Make it Take it Workshops during the Philly Home and Garden Show (February 25-27) and the Philly Home Show (March 18-20 & March 25-27). Check out the website for the schedule of workshops and use the code MAKER to get a discount on tickets.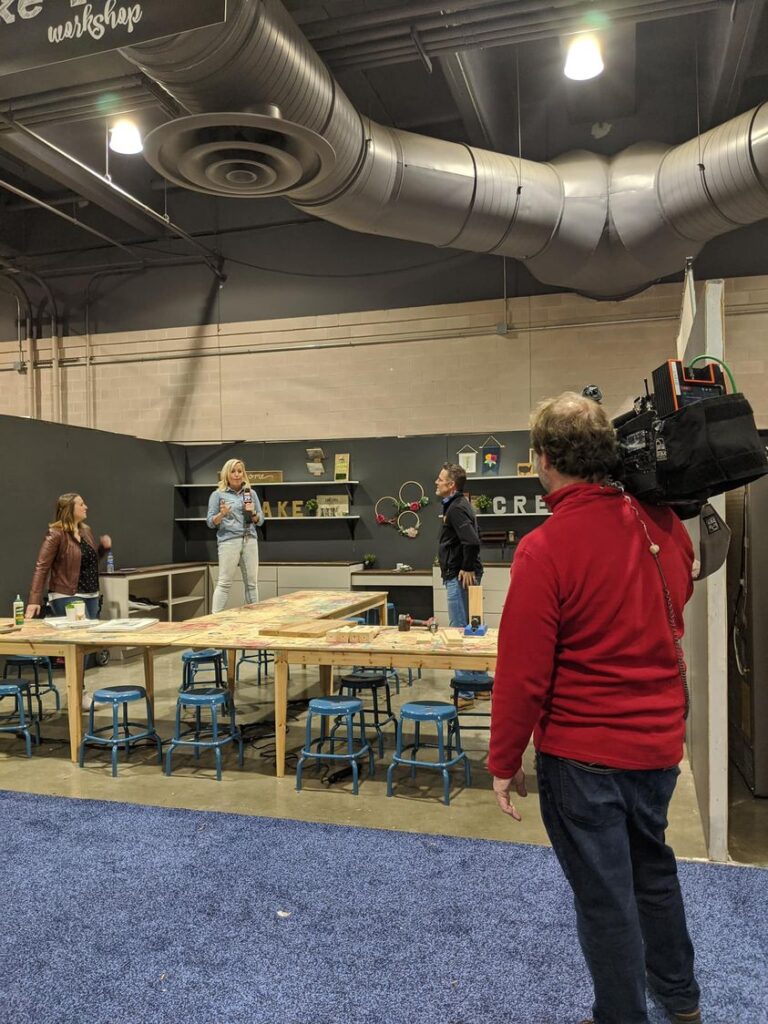 Around the House this Month
Before I even put the Xmas decorations away I had to act on one nagging idea I had for the living room and I added some color to the long wall behind the TV — I actually really wanted to see what it would look like with Xmas stuff still out too. I had a some spare paint leftover from my closet makeover (Moody Blue from Sherwin Williams) that ended up being pretty close to the color I had in my mind and WOW has it made a huge difference! I was planning on giving the kitchen a few cosmetic changes this year but now I'm rethinking a lot of those to make sure any changes compliment and not compete with my beautiful new blue wall.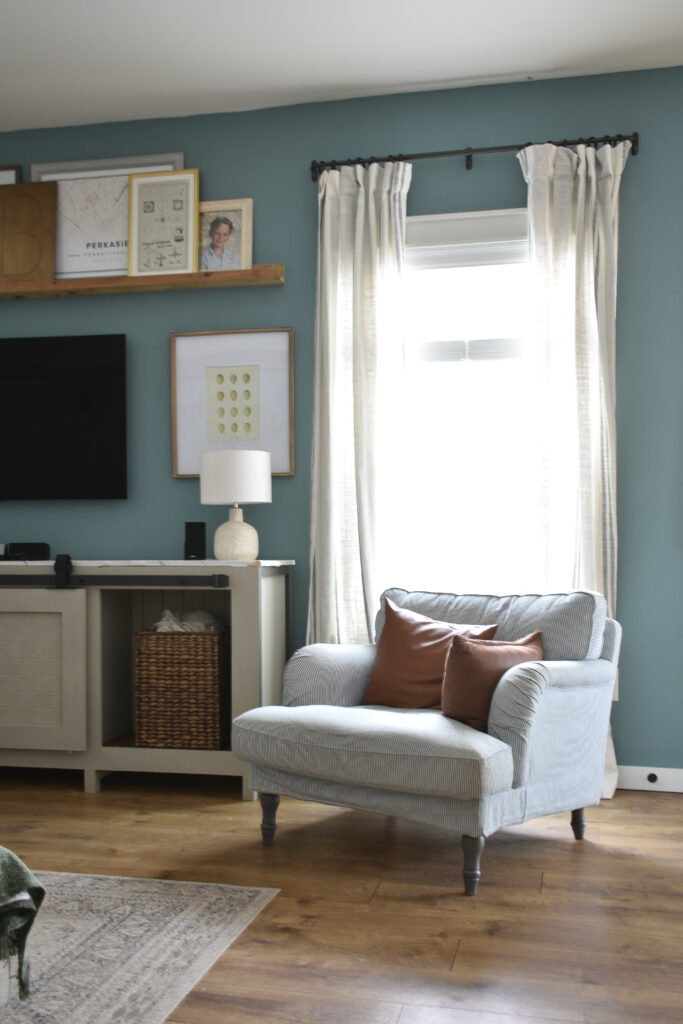 My first big project of the year, on the otherhand, is well underway if not going a bit slower then my usual speed. Back in 2020 I first had the idea to make my pantry (which lives in a hallway btw. my kitchen and dining room) more efficient by opening it up and turning it into a pseudo-butler's pantry. So far I've built recessed shelves into the empty wall to hold my pantry staples — eventually these will have floor to ceiling door and look like built in cabinetry — and started to remove the doorway to the original pantry. My goal is to at least have this section completed enough to move the rest of the pantry stuff off of their current home on my kitchen table before I cook Valentine's Day dinner so I may need to turn up the gas a little bit over the next two weeks to make that happen.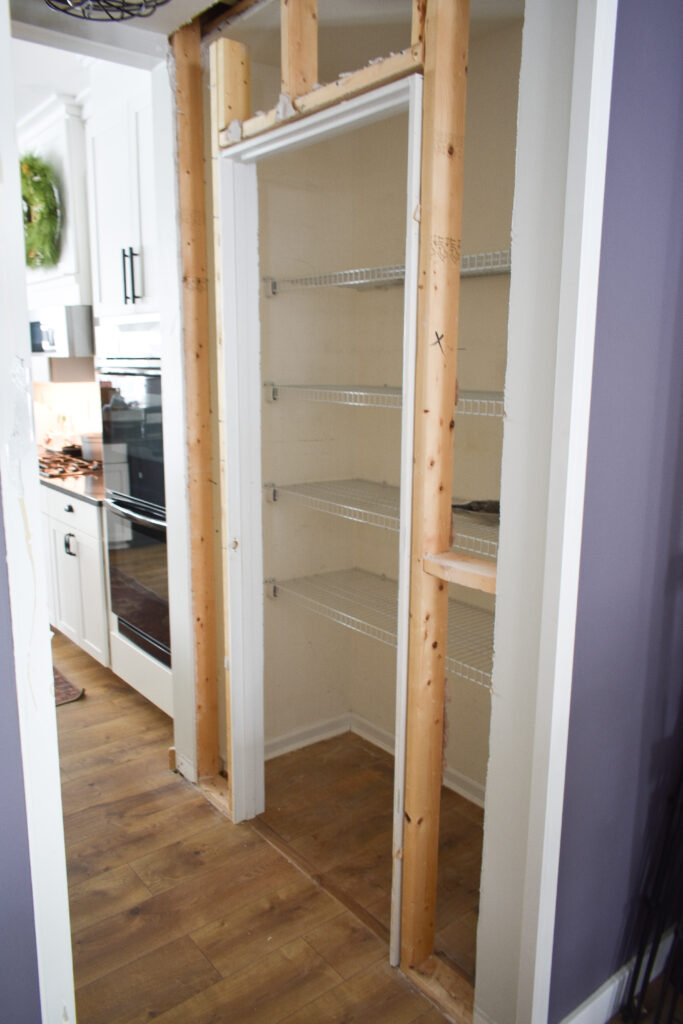 What I bought this month…..
Sometimes I have bougie taste in food and I fully admit that – my latest obsession is this Truffle Infused Hot Sauce that I could eat on just about everything.
My youngest got this Science Kit as an Xmas present and it's been a great activity for us to do on lazy weekend afternoons. I love that all the experiments happen in these oversized test tubes so there's not a lot of supplies to get out or mess to clean up afterwards.
My favorite Xmas present is this Handheld Vacuum that is thin enough to reach inside and under our kitchen cabinets as well as all the tight corners around the house. I actually have seen it at Costco so if you have a membership keep an eye out for a better price.
A new Valentine's Day Tradition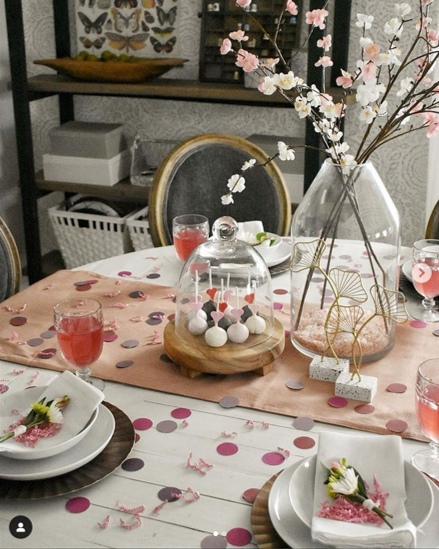 We've never been a really big Valentine's day family, but last year I think we inadvertently stumbled on a new tradition for our little family of four. Since me and my husband weren't going out to dinner I decided to try my hand at cooking a big dish of Paella (which I had never attempted to cook before) and we put on some oldies and danced around the kitchen while eating appetizers before sitting down to dinner at a fun table I threw together with paper hearts, confetti, and little homemade boutonnieres that we all wore. It was one of the most fun nights we had together amidst a really hard year and now I can't wait to do it again. The one thing that I want to change is to find a desert to make with the boys earlier in the day — some mix of chocolate, fruit, and whipped cream sounds like the perfect end to the night if you ask me……..