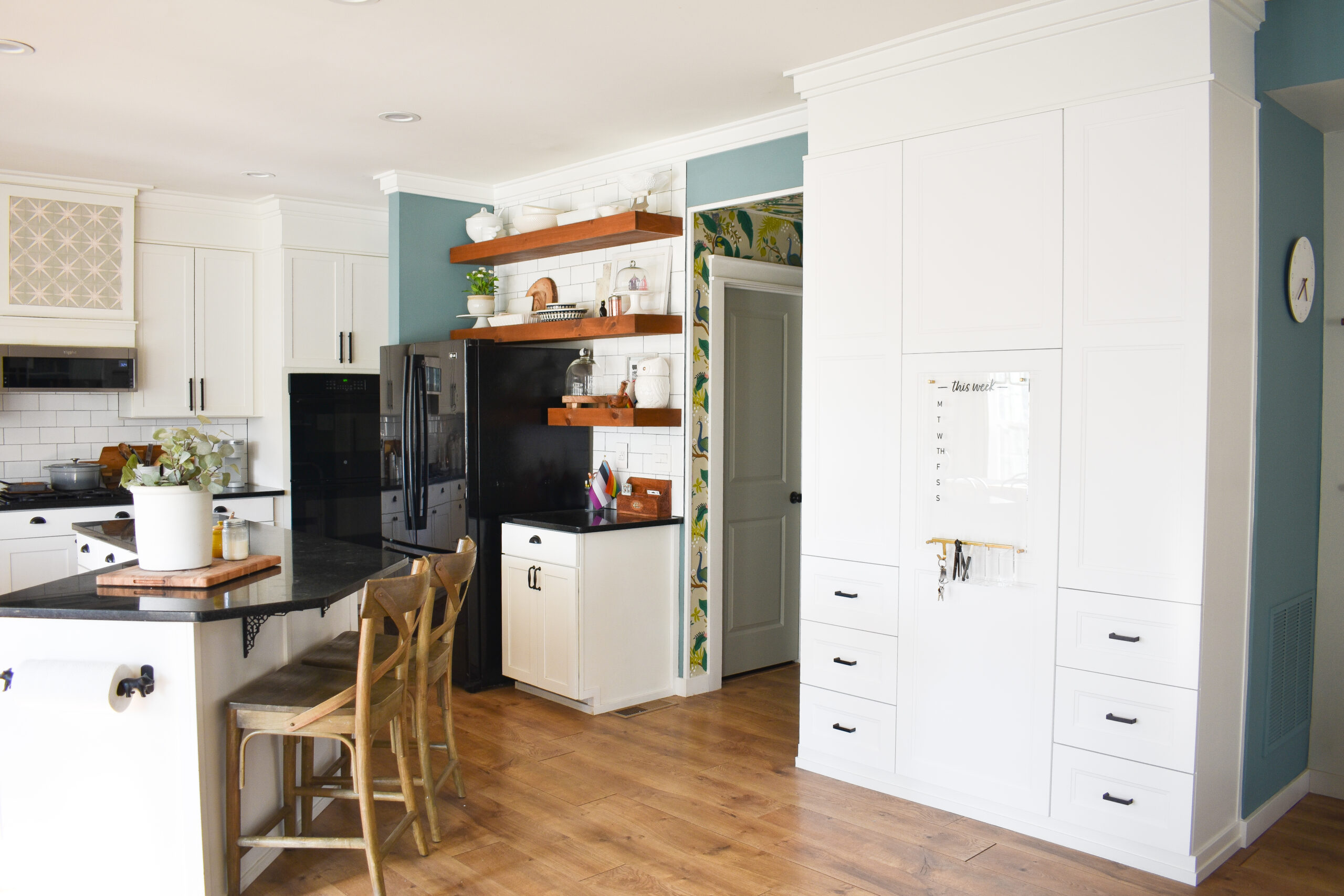 Whenever I help someone who's looking to improve their space I always encourage them to think about function first and form second because if you ignore how a space works in favor of how it looks you're not setting yourself up for success. And for quite a while I've been trying to figure out how to apply my own advice to one of the trickiest spaces in my home – the big blank wall between my kitchen and my living room.
It has dutifully served as the Command Center for years housing our weekly schedule, charging station, school supplies, and my husband's all purpose box of random stuff…..but I just knew it could be so much more. As much as I loved the idea of just making this a really fun visual space with wallpaper and art — I had to be honest with myself about what was not functioning in this area of the house and what we really needed was not more wallpaper, it was more easy to access storage for all the crap we'd been stuffing in our badly located coat closet (i.e. our cleaning supplies, board games, and winter gear) so a new plan was born to add floor to ceiling cabinetry.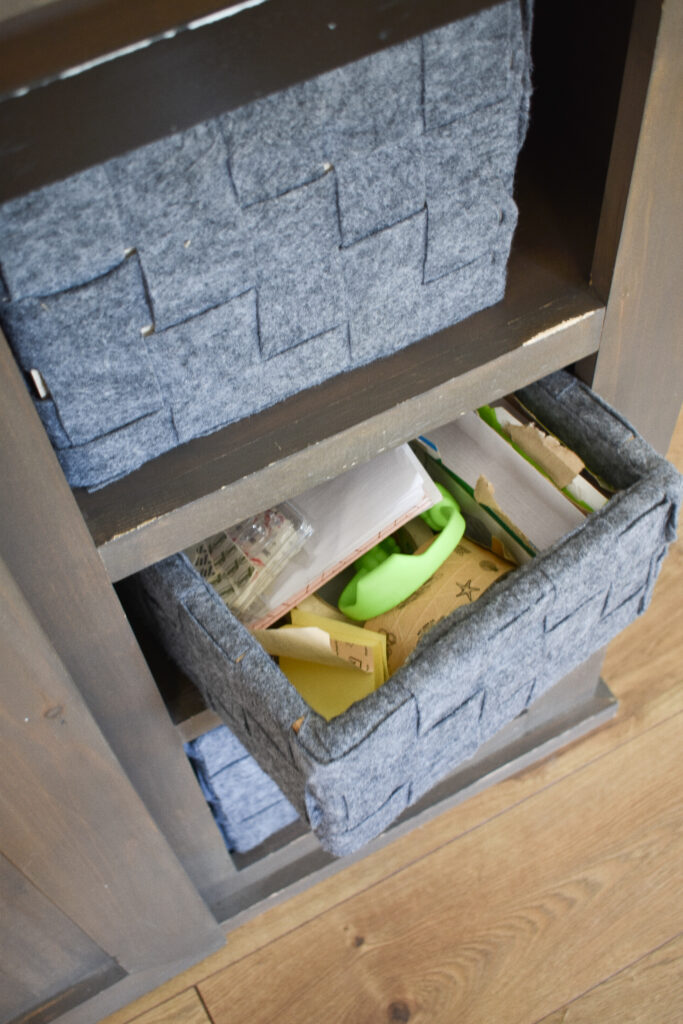 I've feel like all I've been doing for the last two years is building custom floor to ceiling cabinetry in all shapes, sizes, and colors — but this time I went for the tried and true DIY'ers best friend and hacked the shit out of some IKEA kitchen cabinets to get what I wanted. Why? Well that bring me to the title of this blog post – when do you Hack something pre-made, and when do you build something from scratch. For me these are the deciding factors that push me in one direction or another: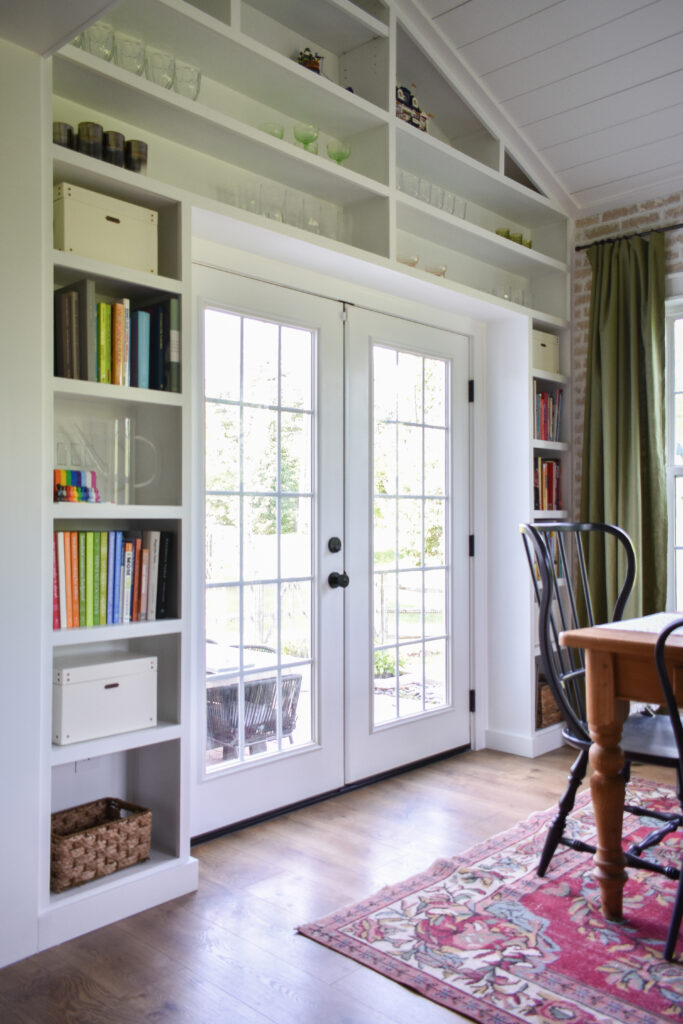 Space — first and foremost you need to determine whether the space you're working with needs something custom or not. Take good measurements and tape the space out if you have any doubts about how things will be spaced out. The IKEA Kitchen planner tool is also one of my fav tools to plan out built ins whether I decide to use their products or not. Bonus: it will automatically create a shopping list of the products you will need if you choose to go that route that you can use to order for pick-up or delivery.
Cost — when you price things out you may be surprised what the cheaper option is. Take into consideration what materials, and tools you have on hand and anything you'd have to buy out of pocket including any outside labor you'd need.
Time — for me this is the big one and sometimes trumps a higher cost. Not only do I have to consider my bandwidth, I have to consider the time of year because building outside in the fall/winter is not always an option.
Energy — TBH sometimes I'm just too damn tired and if I have the space and the funds to take the easier way out I will.
This time it was number 4 that sealed the deal for me — the thought of building 6 drawers and 4 doors at the end of a hard year was the last thing that I wanted to do so down the IKEA path I went. You can find a ton of blogs about how to make IKEA systems look built in — this one from Young House Love is where I learned the basics –and I'm sharing a few tips of mine own below from of how I made these. The biggest obstacle I faced was having to cut the boxes (and subsequently re-order all of the drawers) down from 24″ to 15″ which was a messy PIA but the right call for this space.
The infliction of joy I get every time I pop open one of these cabinets is magical (the hidden drawers and the cleaning supply cabinet feel like extra special touches). The extra bonus was also that by moving this stuff out of the hallway closet it cleared space to move our pantry backstock out of the basement and gave the boys their own dedicated shelf of random crap that I can close behind a door and not think of.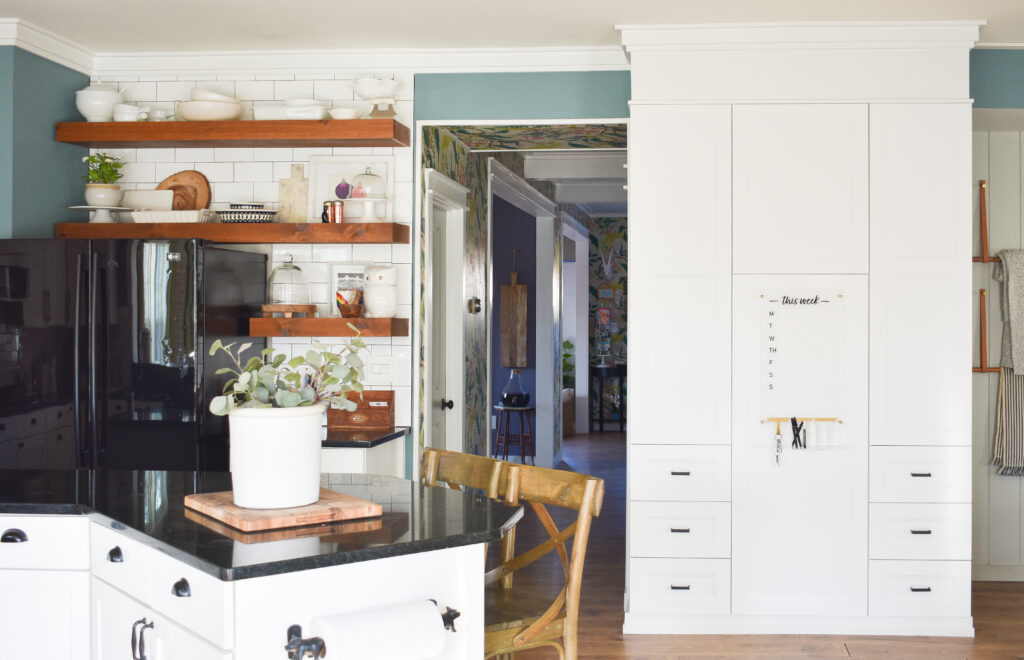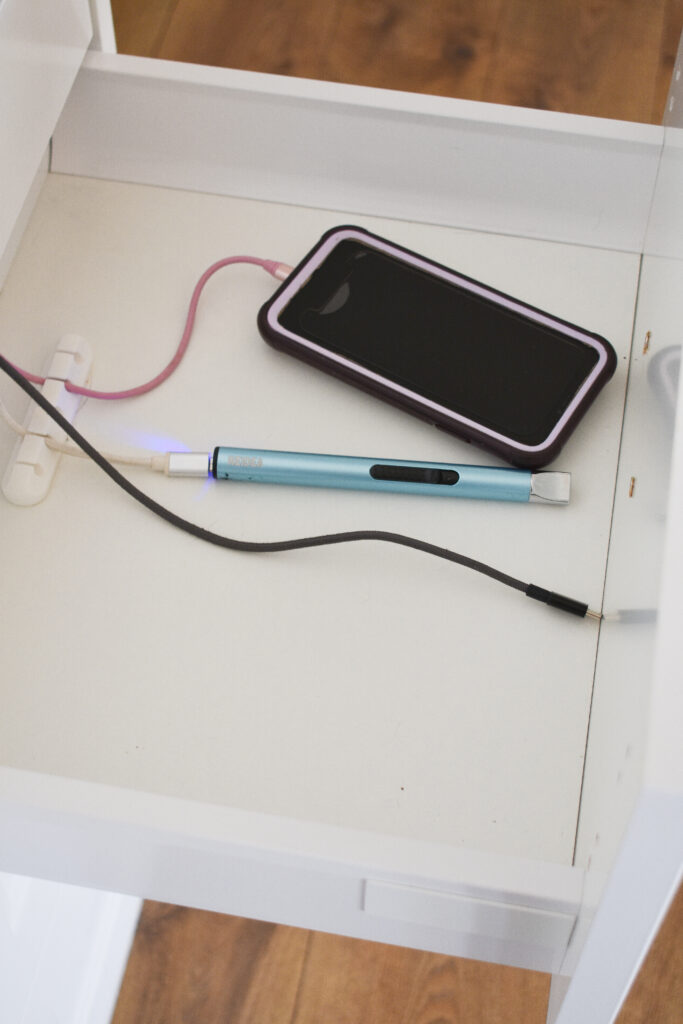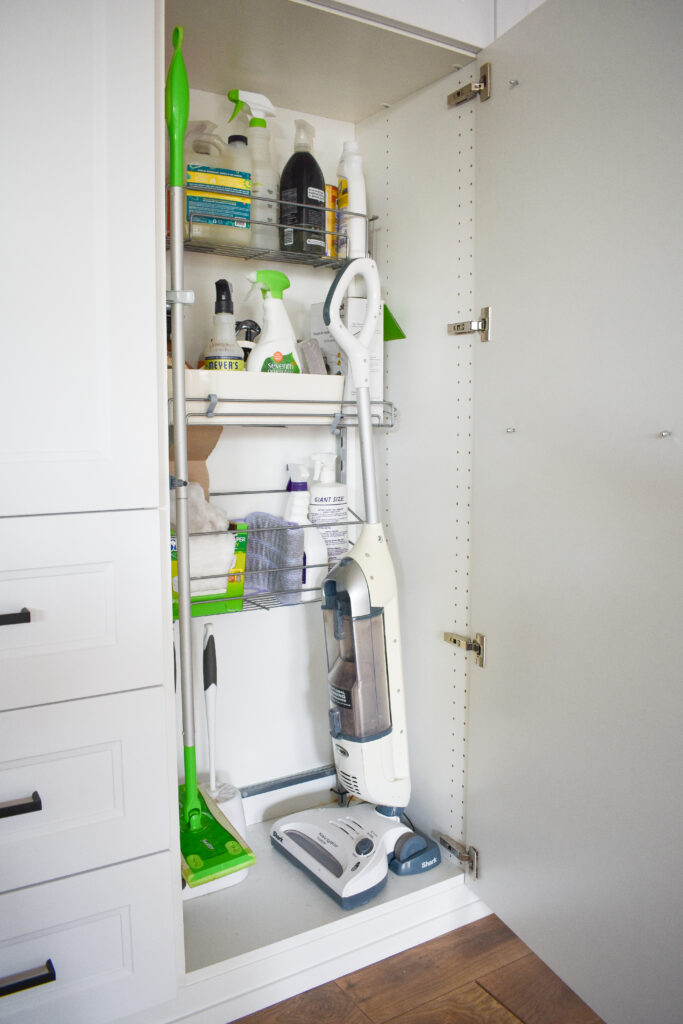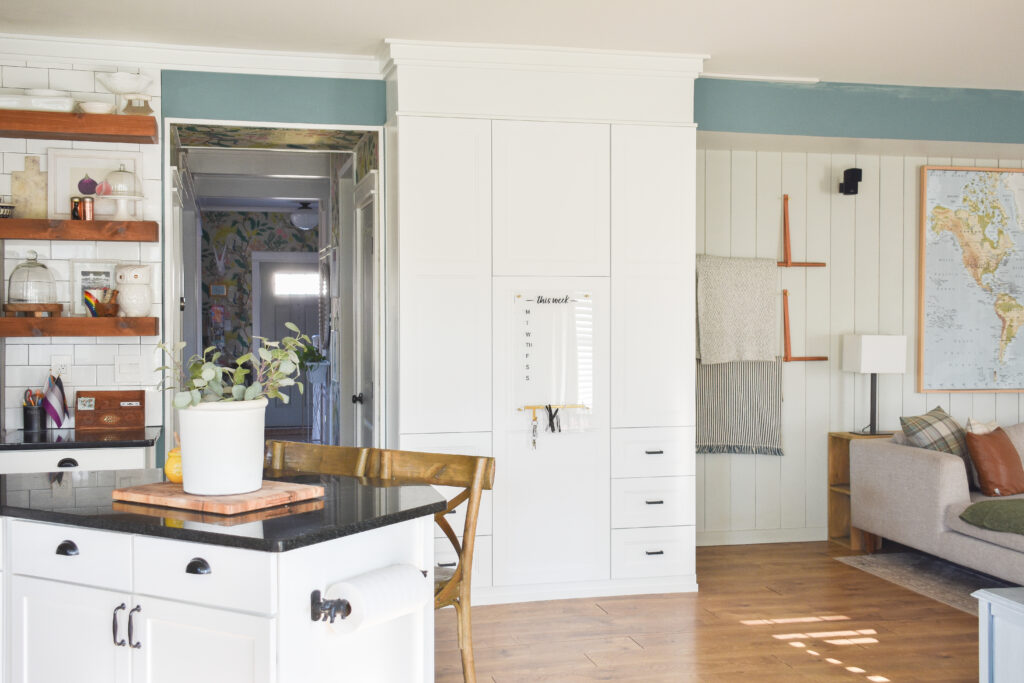 My ultimate goal was to make this wall blend into the kitchen cabinetry and bridge the gap between the living room and the kitchen by having it fade into the background and I feel like I accomplished just that. Also it makes the new hallway wallpaper stand out even more re-assuring me that the journey this 1st floor is on is moving in the right direction!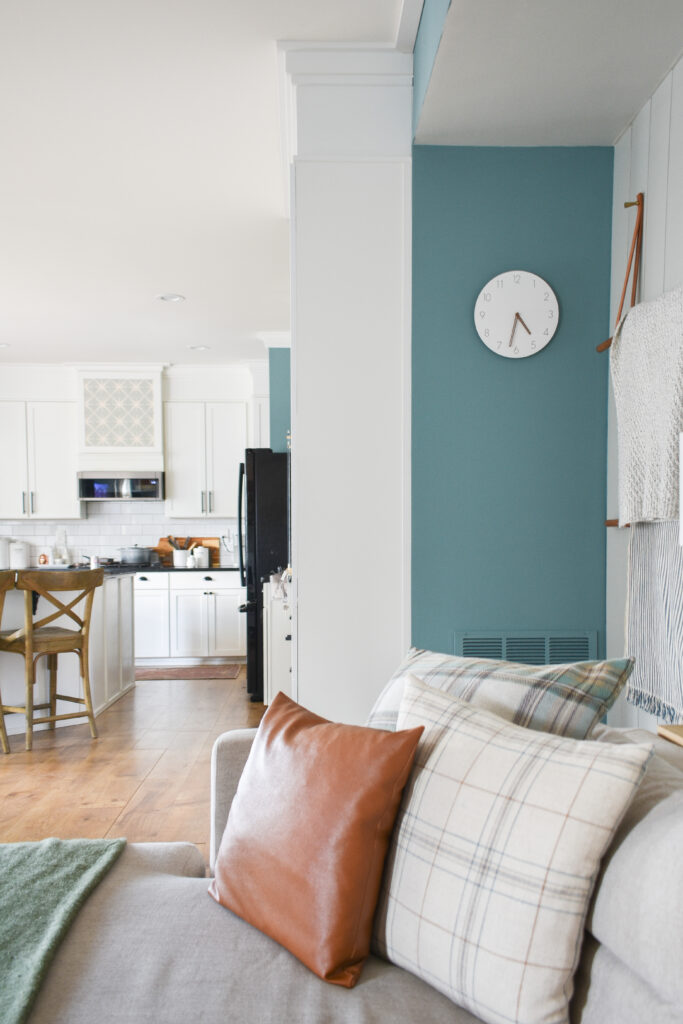 Shop this Space