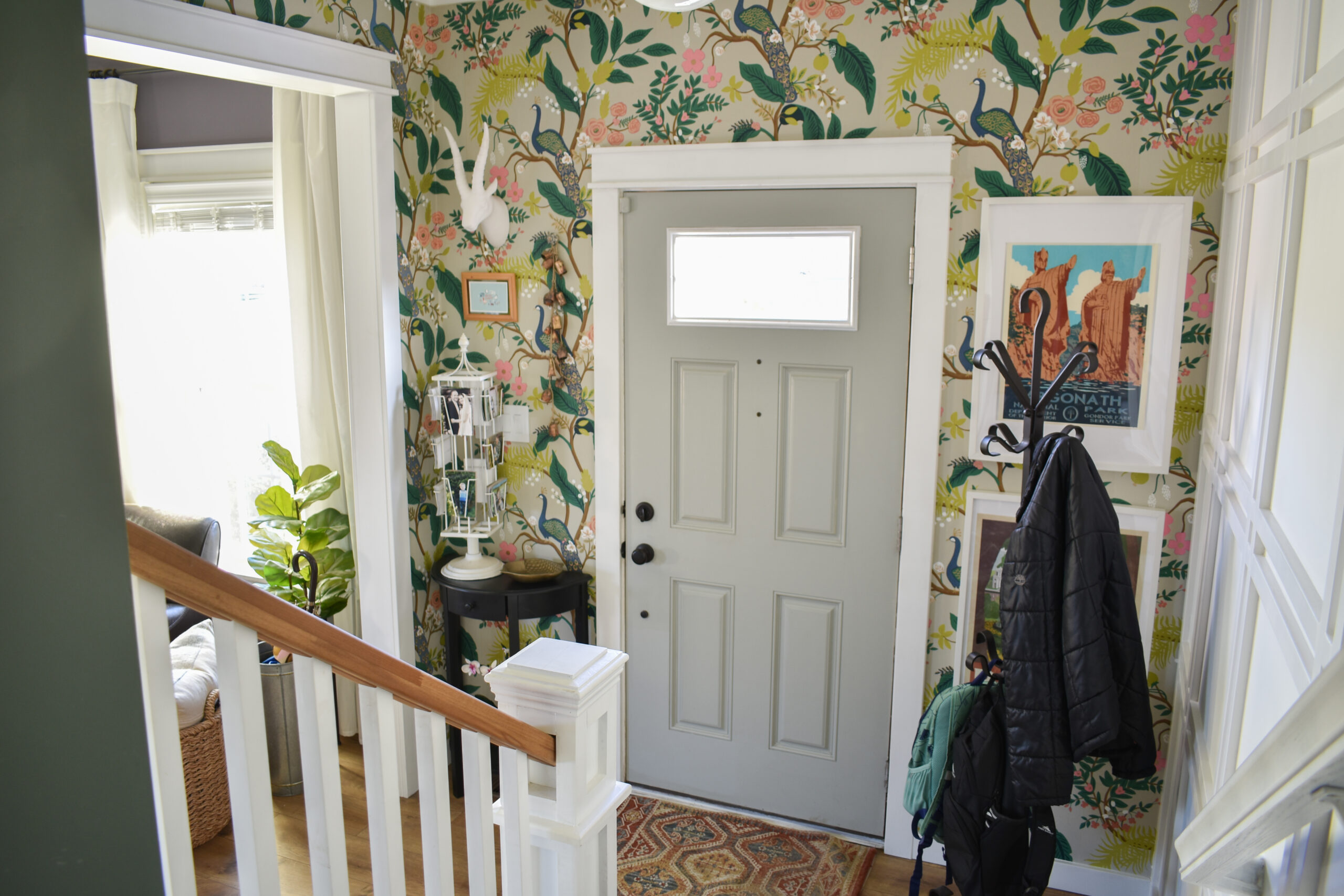 The more that I work on my home the more I hone in on my favorite decor elements — pattern, texture, and healthy mix of neutrals and color….and the more I know that a few rooms I worked on early in my DIY journey fall short on one or two of those. And while I don't consider myself a serial re-decorator, I do tend to fixate on a space when it just doesn't feel right and right now my eyes are laser focused on the front half of my first floor especially since the back half is feeling so so good.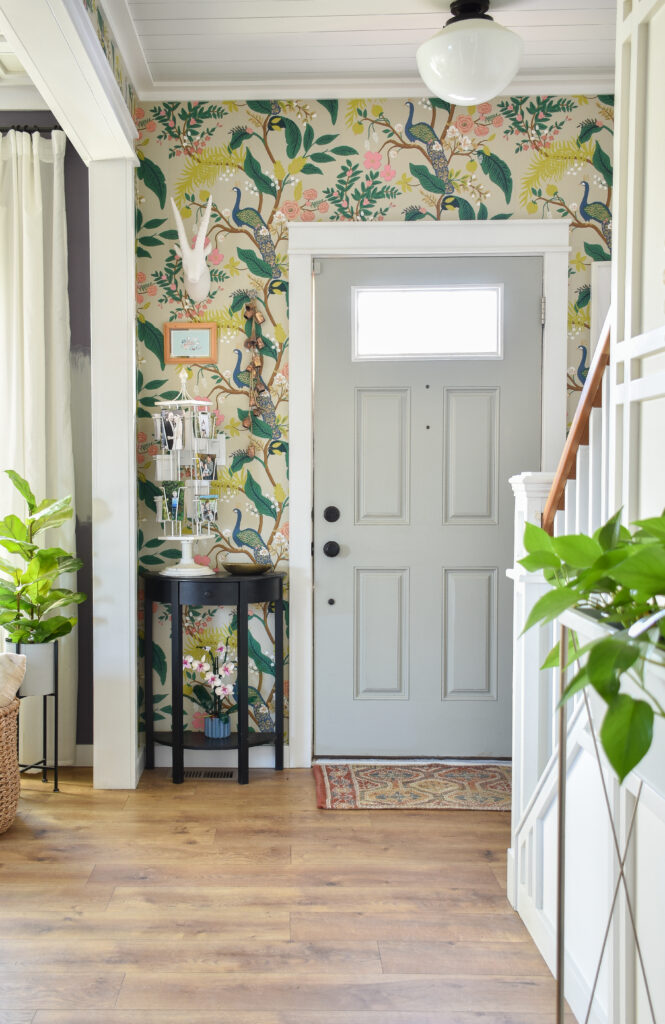 I gave this hallway its first makeover during the 2019 One Room challenge and still love all of the details that I put into it like the shiplap ceiling and plaid walls. At first I kept a lot of the walls in my home neutral because I was worried about things feeling too busy if every room had a trimwork/wallpaper combo. But I've come to realize that empty walls aren't really my style so welcome to my "turn up the volume" phase — starting with adding this amazing wallpaper from Rifle Paper Company in my front hallway to highlight the corners and quirks that I think keep my home from feeling cookie cutter.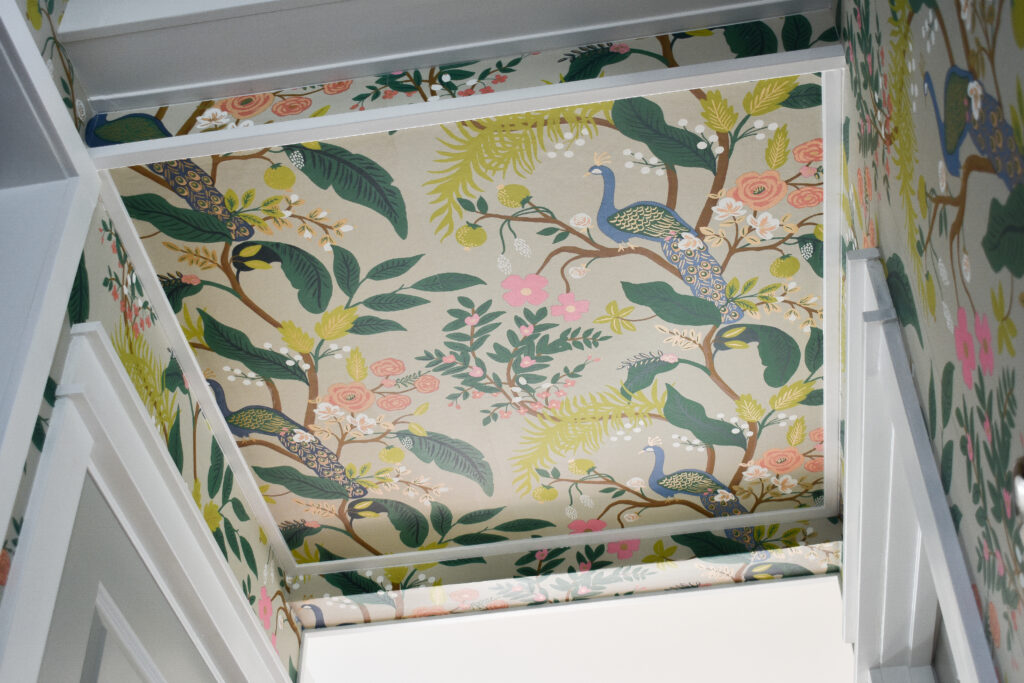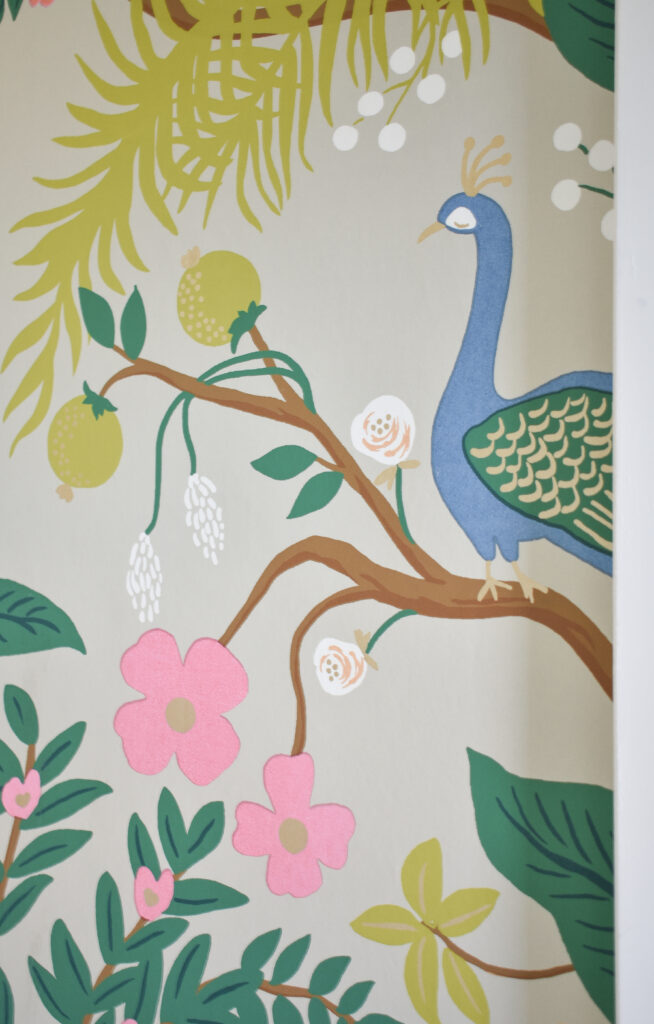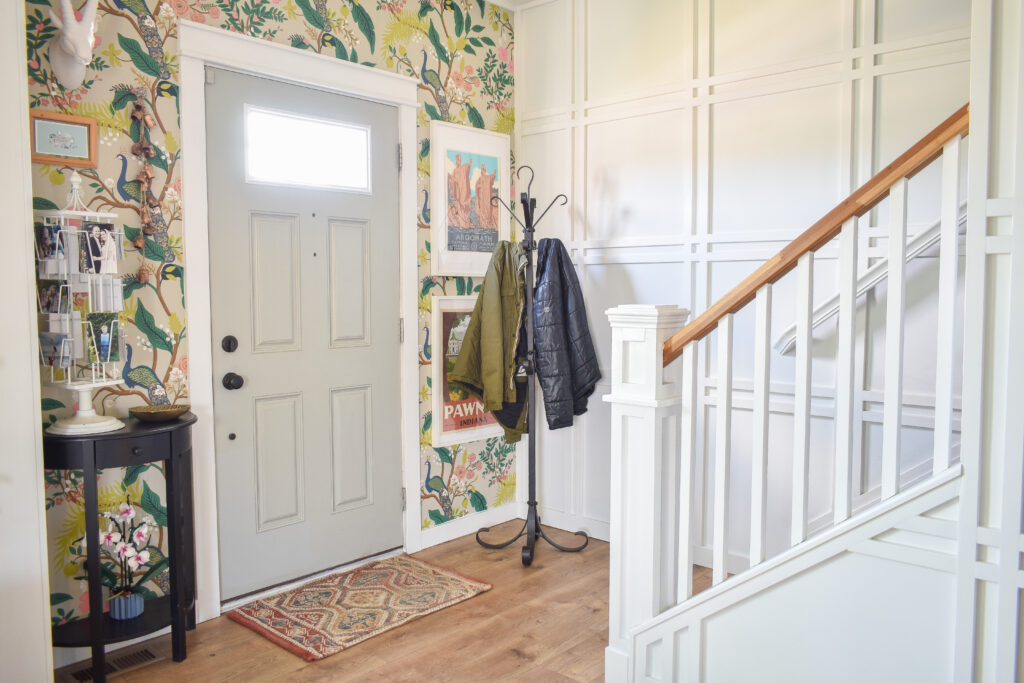 Now at this point, I've installed a decent amount of wallpaper – both on my own and with the help of my wallpaper companion (aka my dad) – so I thought I had a very good handle on any install that came my way. But this stuff is WEIRDDDDDDDDDD…..not necessarily in a bad way just in a way I've not encountered before.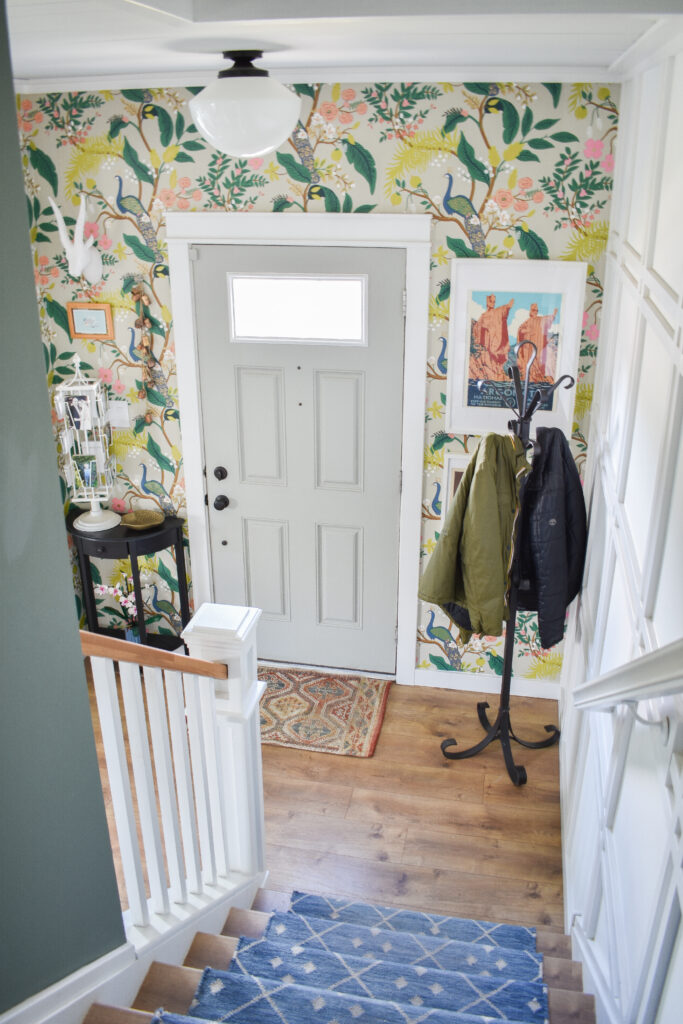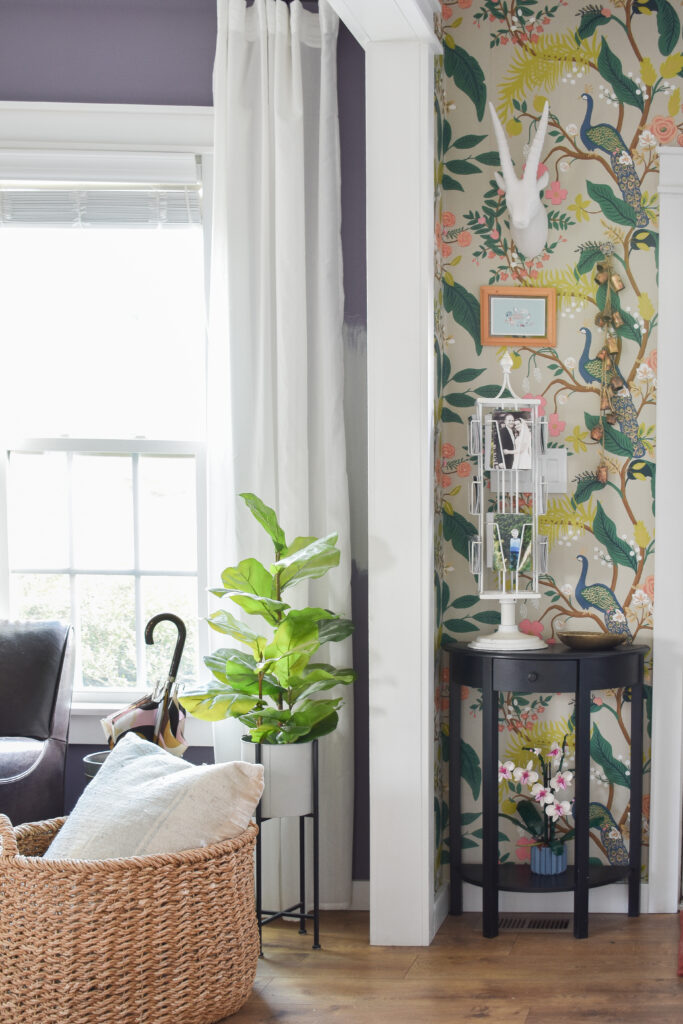 If there's one thing I've learned it's that each type of wallpaper has it's own personality complete with it's own pros and it's own cons. Before you start, it's really important to read the manufacturers installation instructions well it advance….I'd recommend reading them even before ordering to know what you're getting into! Unless you're dealing with completely virgin walls, it's highly unlikely you'll be able to install without any kind of prep work, which will add not only time but money onto your project.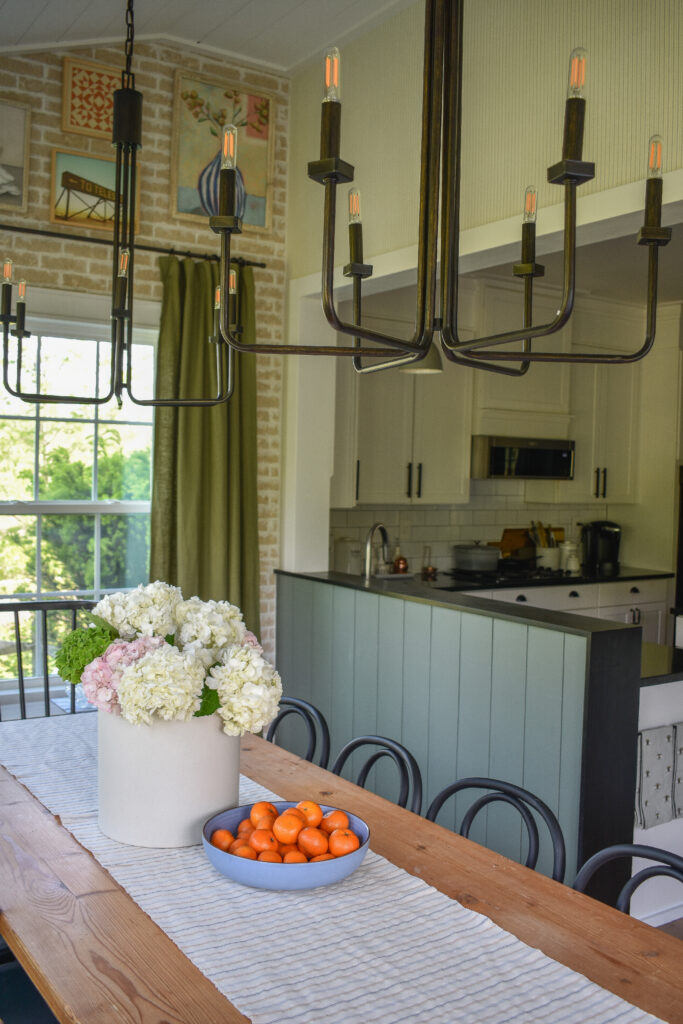 But even with the most diligent prep know that everything can change once you start to put it on the wall. Some papers are much more forgiving and will let you smooth out even the biggest of creases, and some will show every bump and crease no matter how hard you try (I've found this especially true with Peel & Stick).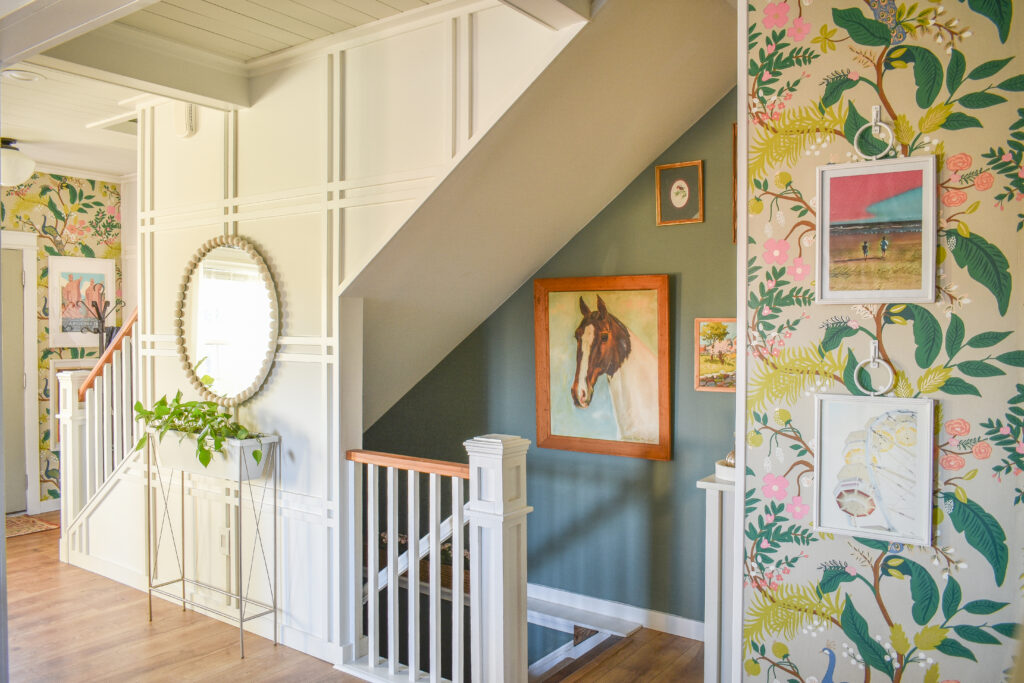 Some papers need more glue, some need less…some are easy to wipe excess glue off of, and some really do not like to get wet. So make sure that you go slow to start, get a feel for what you're working with, and be willing to adjust when needed. If you're looking for more of a breakdown you can check out this post on how to install traditional wallpaper or this post with some tips on Peel & Stick.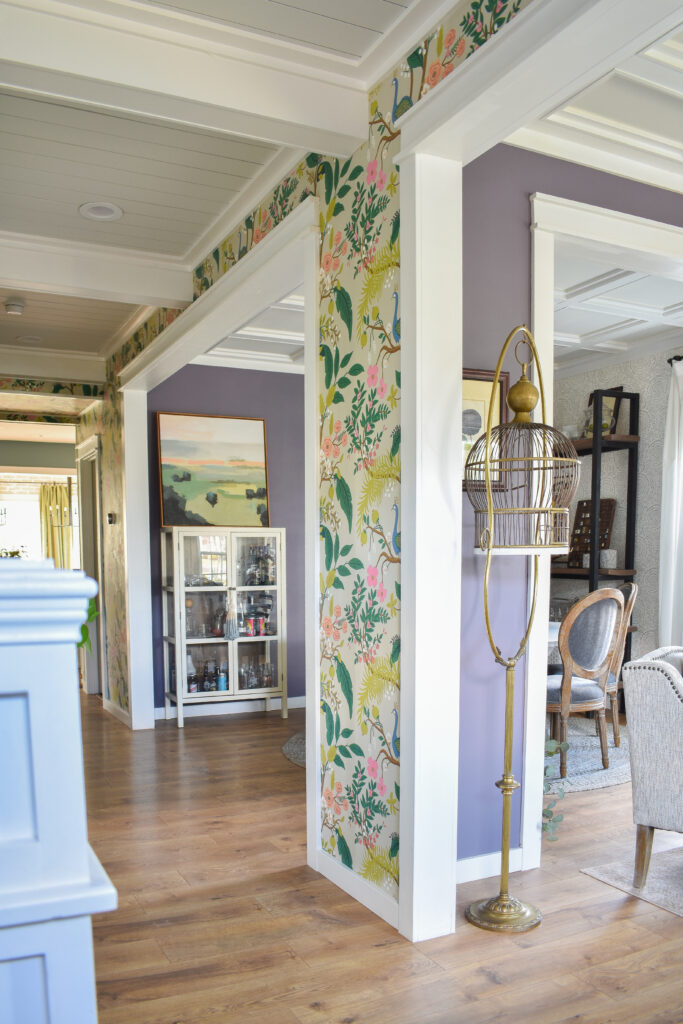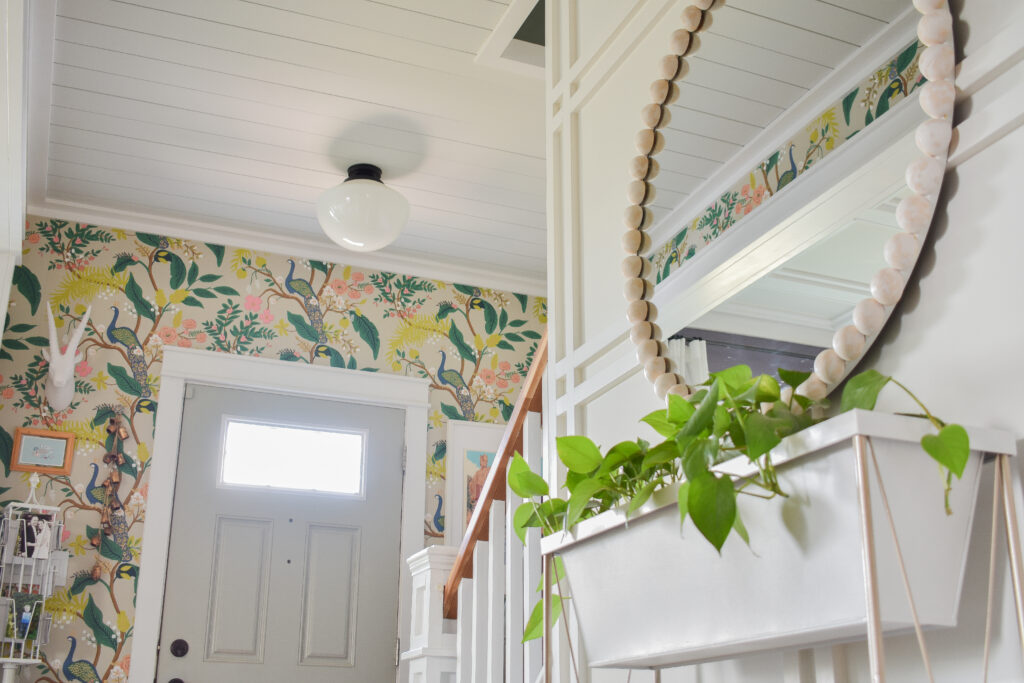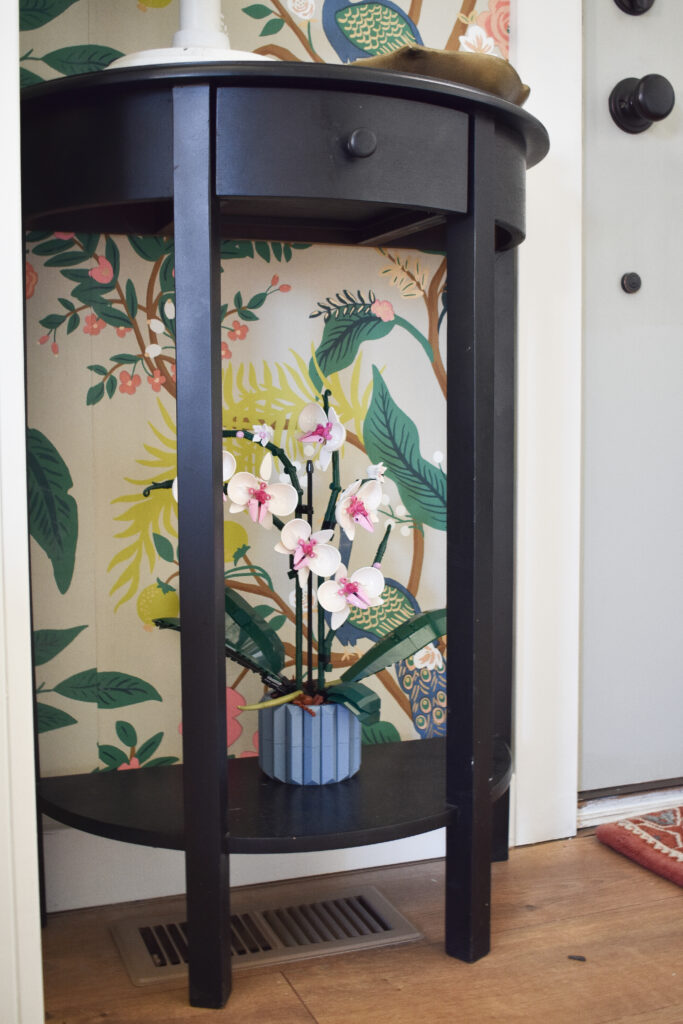 If you know Rifle Paper you know that they have a collections full of beautiful print after beautiful print…and if you want to give installing it a try yourself here are a few tips to keep in mind:
CON – Their paper is really THICK — think thin paper bag thickness – and while you can smooth out smaller creases, bigger ones will definitely stick out. PRO – The thickness makes it possible to not have to wait for the paper to be entirely dry to cut it; this was super helpful around all of the doorways in this hallway
CON – The instructions say to use a non-diluted heavy duty paste and the reason why is because it sucks up the adhesive super fast so if you do not move fast enough you will need to add more paste ESPECIALLY on the seams. PRO – Once you stick this stuff it will not move on you so there's little worry of the top moving while you work on the bottom
CON – You need to be very careful not to over-paste because it is very hard to push out extra glue to the sides without causing wrinkles; in fact we used our smoothing tool more to crease the edges then we did to install the paper. PRO – A slightly damp sponge works beautiful to smooth out the paper and seal the edges. It actually takes water much better than I thought it would based on the texture.
CON – The pattern (at least for this print) unrolls from the bottom so cutting it to length is very annoying. PRO – There is none; it's really really annoying when manufacturers do this.
Slide to See the Before/After's