Most of the time when I join the One Room Challenge I have planned my design for at least a year in advance, I have the majority of supplies on hand, and I'm ready to go with a fully thought out timeline and a plan A, B, and C……but not this time. This time I signed up two days before the start of week one with a super rough 2 year old sketch and only nights and weekends to work but here's why I've convinced myself that this is a somehow a good idea…..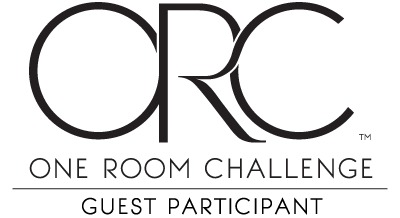 1) This is the first fall in a decade where I don't have a to spend months planning a giant conference for my day job
2) When I was working on my Spring ORC I really enjoyed the stress relief it provided me after a long day of juggling work and remote school
3) I have a small space that I've been putting off that I need to be motivated to finish.
For the last 4 years I've had projects that really excited me (feel free to walk down memory lane by visiting the links below) but honestly this project doesn't have that same "I can't wait to get started!" vibe, but that's part of the spirit of the One Room Challenge! To get the little kick in your butt you need to knock something out that you've been putting off.
So in that spirit let me present my 2020 Fall One Room Challenge project……
Week 1 / Week 2 / Week 3 / Week 4 / Week 5 / Week 6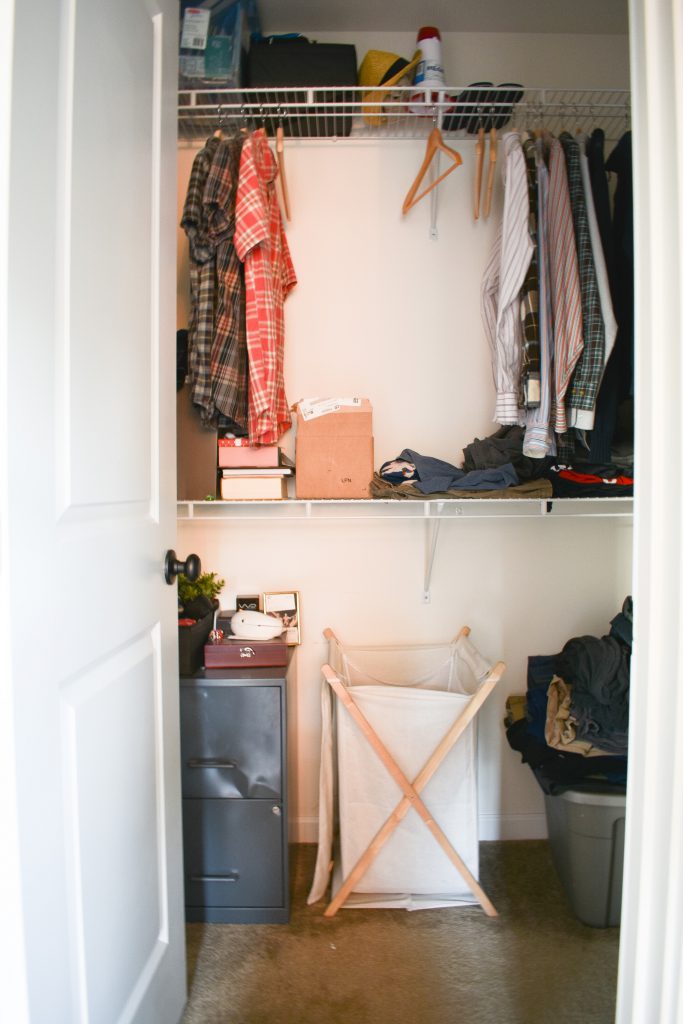 My husband's closet!! It's the perfect size to cram into a quick six week timeframe, and better yet I have materials leftover from my bedroom makeover that I can use. Next week I'll take you through how I went about quickly putting together a design for this space and my plans, but it very much will be in the same spirit of the bedroom with a slightly more masculine feel.
Oh that's reminds me that this time I'm also dealing with something I've never took on for a ORC space – a client! Yes the client may just be my husband, but he has some really specific things that he wants that I want to be sure to deliver on so that will be my first and foremost priority.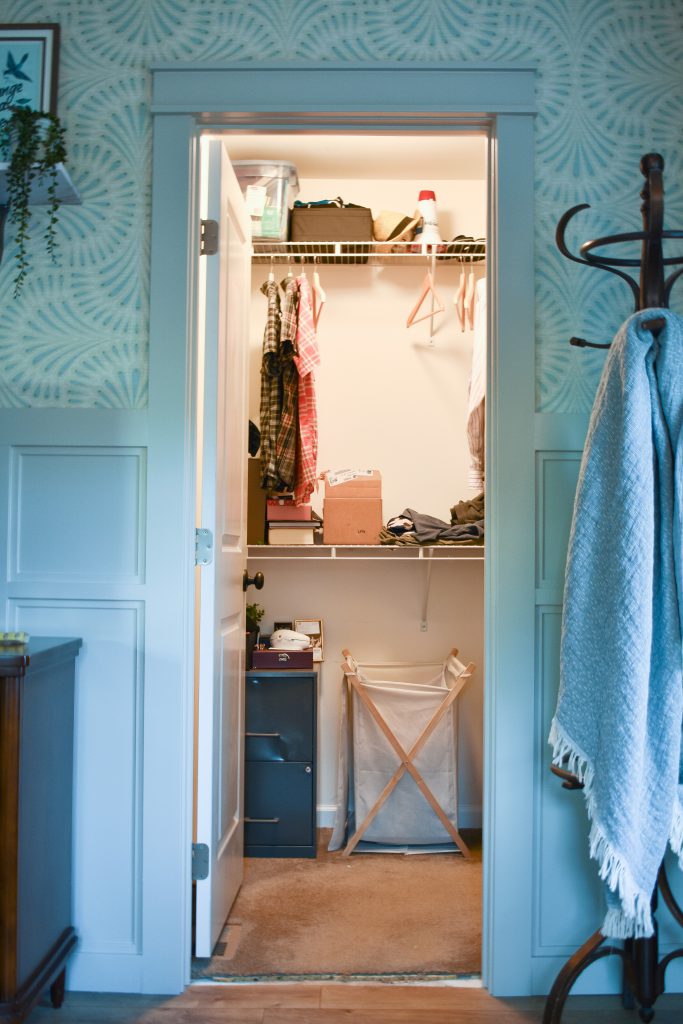 To quickly break it down, here's my goals for this small yet mighty space. I'm also going to try to keep track of the budget this time around which is something I need to get better at so I can give you all a realistic idea of what I spend on these spaces!
Rip out carpet and install laminate flooring
Build custom cabinetry
Install Wallpaper
Add Trimwork
New Light Fixture
Add artwork and decor
One thing I always miss when I sit out the Fall ORC is the chance to interact with all of the other participants so I'm really looking forward to relaxing this weekend and seeing what all of my fellow guest bloggers are up to, and I'm super excited to check out the amazing group of Featured Designers who will be sharing their expertise during the special HighPoint Market virtual event the ORC is sponsoring this time around!
Lastly – I want to thank Crystorama for sponsoring an amazing light fixture for me to use in this space. I am not so patiently waiting for it to arrive so I can show it to you.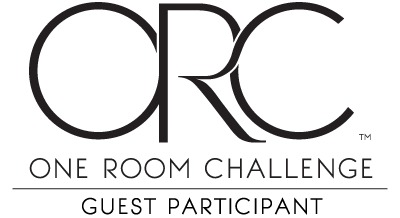 The Fall 2020 One Room Challenge® is sponsored by High Point Market
With Color Impact Partner