Easter / kitchen
5 Steps to Spring Clean your Kitchen with Wayfair
Happy First Day of Spring! I know for most of us these warmer days are not looking quite like we imagined, but as we settle into this new (but hopefully temporary) normal I feel like the timing couldn't be better to give our homes lots of love. That's why I'm thrilled to join Wayfair's Spring Cleaning Campaign this month to help you clean out your home and clean out some stress! With stores closed for the near future, Wayfair is the perfect option to have all of your organization and storage needs delivered right to your door.
This post contains affiliate links, meaning, at no additional cost to you, I will earn a commission if you click through and make a purchase.
My advice for anyone who is looking to do a deep cleaning of their home is to start with their Kitchen! Not only is it the most used room in your house, but behind those cabinet doors there's probably a bunch of hidden clutter causing you more stress than you realize. Luckily, Wayfair has all the solutions you need to easily customize and organize your kitchen — and I have all the tips you need to make it happen. Just remember, it's gonna get worse before it gets better so set aside a good chunk of time to get it done. Ready? Let's Go…..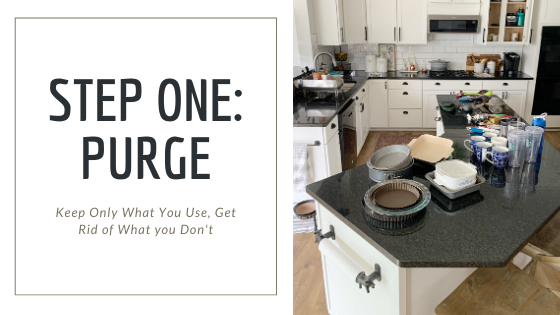 First, Take everything out of your cabinets and drawers and organize into categories (like baking supplies, utensils, coffee cups, etc.), then Go through each pile and be VERY picky about what you are going to keep, what you are going to donate, and what you are going to throw out. Some places you're probably holding onto extra clutter are:
Duplicate Items (do you need three full sets of dishes? how many coffee cups do you actually use in a week?)
Mix-Matched Pieces (is there one random blue plate among your white ones or 2 random spoons that don't match the others?)
Unnecessary Cooking Tools (let go of anything you think you "might" use one day but never have; if you need a ravioli crimper one day 5 years from now you can always buy or borrow one)
Kids Plates/Cups/Utensils (if your kids are old enough consider ditching the plastic and investing in a simple set of white dishes that everyone can use)
Don't forget to purge your small appliances, kitchen linens, junk drawers, and any pantry items you keep in your cabinets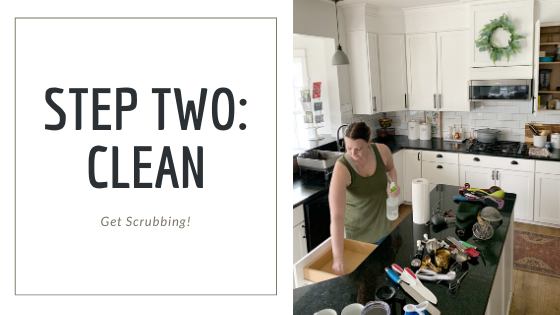 Take this opportunity to give every space a super deep clean – vaccum, scrub, and think about using a shelf liner in cabinets that are getting scuffed.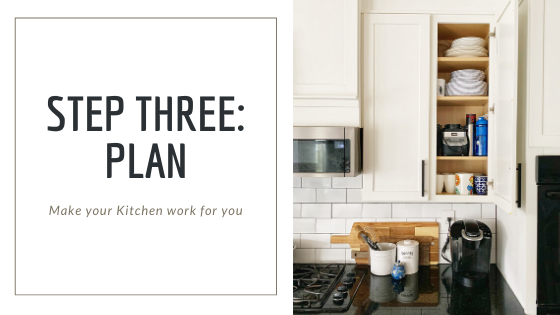 Before you put things back, think of how you use your kitchen and divide it into different zones (food prep by the trashcan, baking on the island, cooking by the sink, coffee/beverages by the coffee maker)
When you start to put your kitchen stuff back make sure that everything is going in the zone where you use it — for example, I keep all of my cooking utensils in the drawers right next to my stove and oven — this way when I have something cooking I don't have to run all the way across the kitchen to grab an oven mitt or a spatula.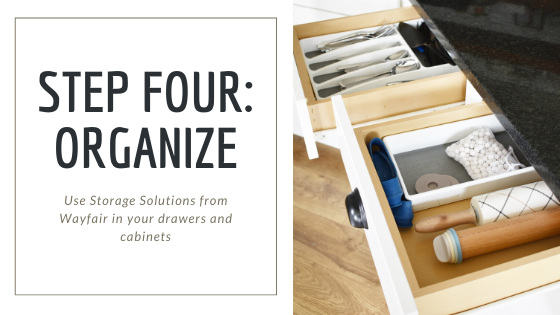 Make every drawer and cabinet in your kitchen work for you instead of against you by adding customized storage solutions from Wayfair.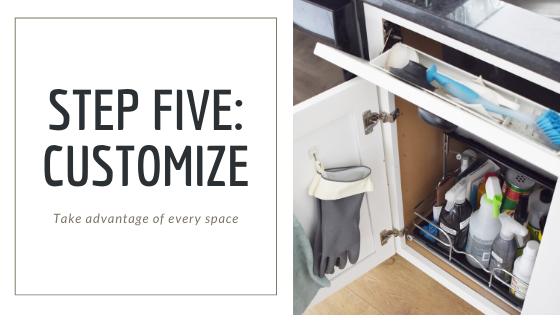 Even if you don't have a small space you can maximize your kitchen's functionality by using your spaces wisely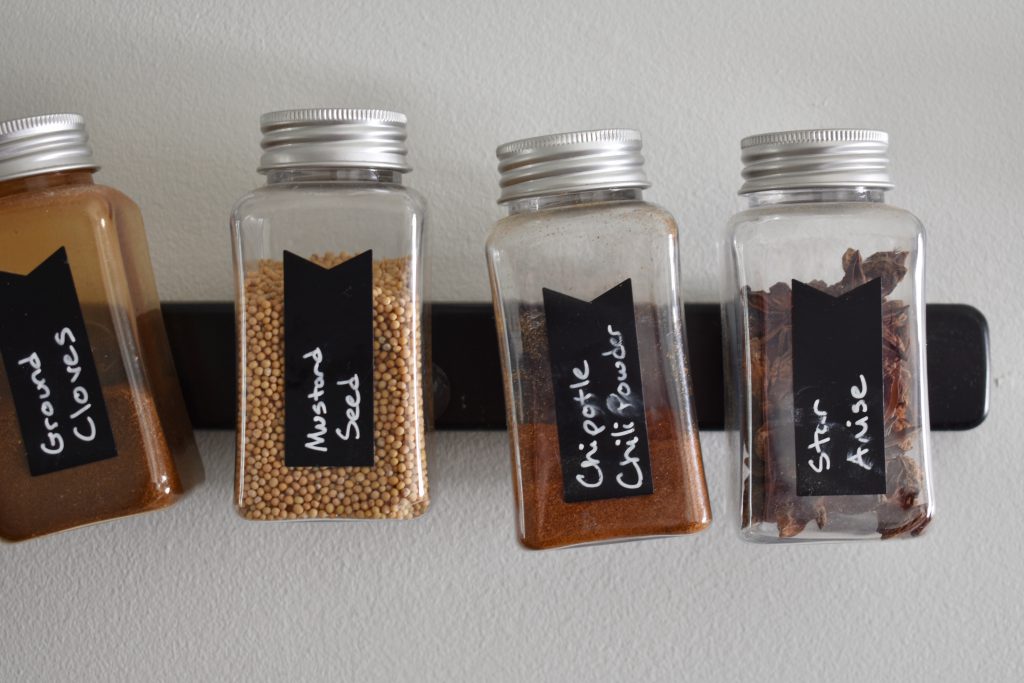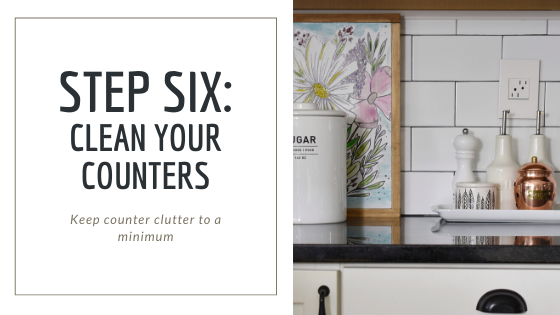 I can admit that I'm probably more OCD than the average person about not having any clutter on my countertops, but if you really want your kitchen to look like the ones you see on Instagram keeping your surfaces clean is key. Here's how I do it:
Hide your small appliances – the only thing with a plug that we leave out is our coffee maker because we use it every day. I store my larger appliances (stand mixer, crockpot, etc) below my stove and I have made room to store my smaller ones (toaster, blender) in our upper cabinets. If you're dedicated to purging what you don't need you absolutely can make this happen.
Get rid of a bulky knife block and move your cutlery to a wall mounted or drawer version (hint: wall mounted ones are better for your knives if you don't have to worry about small hands)
Invest in a nice dish rack -we love our new stainless steel one
Turn food into decor with fruit stands, wooden/ceramic bowls, or a cute honey pot
Use ceramic trays or cake stands to corral your dish soap next to the sink or your cooking staples next to the stove
While I was starting to write this post I myself realized that a few spots in my own kitchen could use a good Spring Cleaning so I decided to follow my own advice — after filling up one big box to donate and one light garbage bag I was able to make a new drawer for my baking supplies and find home for my unruly dutch oven collection. Now I just can't wait for my new organizers from Wayfair to get here! You can check out all of my favorite products below and if you have any other hard to organize spots in your make sure you check out Wayfair's One Week guide to Spring Clean your entire home!