Believe it or not, this is the first time I have ever fully decorated this house for the spring, and it's not because I haven't wanted to, but most of the time I don't finish taking down our Christmas decor til at least March (I remember one year I had to tell the boys that the Easter Bunny wouldn't come unless we finally put their Xmas tree away). So this year when I was asked to join a wonderful group of bloggers for their Spring Home Tour I jumped at the chance to try something new and quickly put away the snowflakes and ornaments.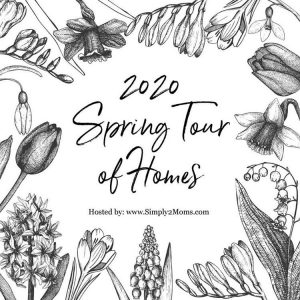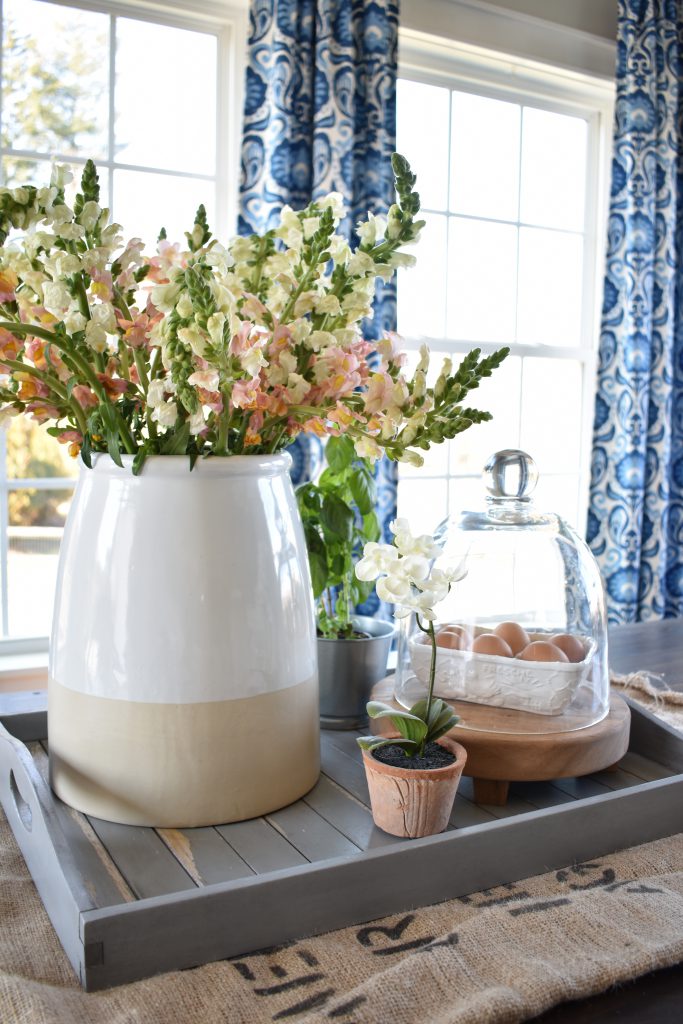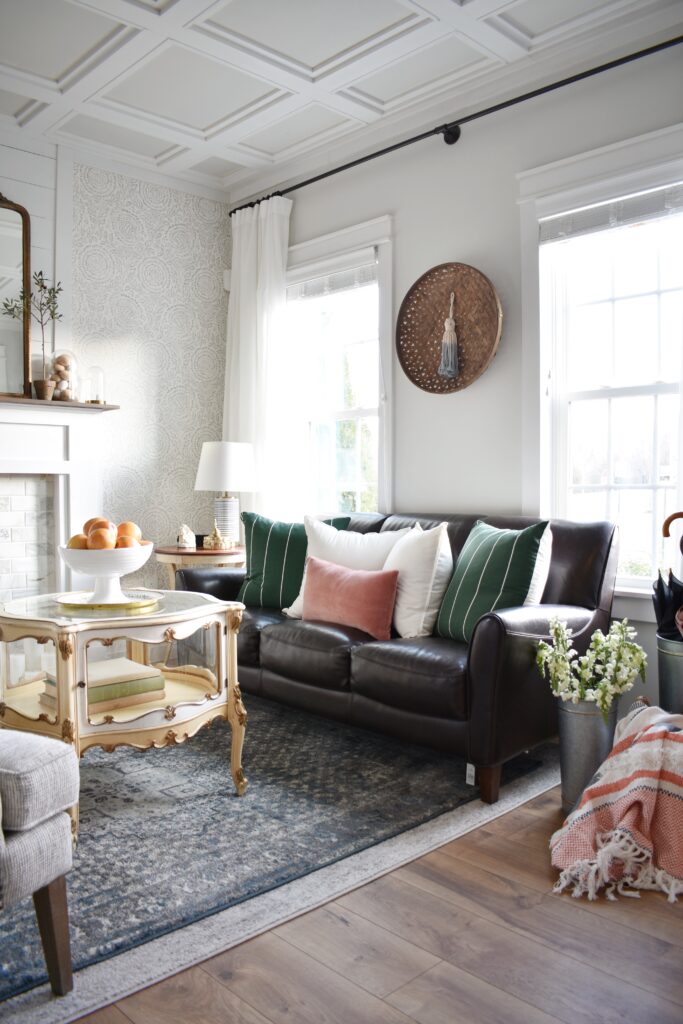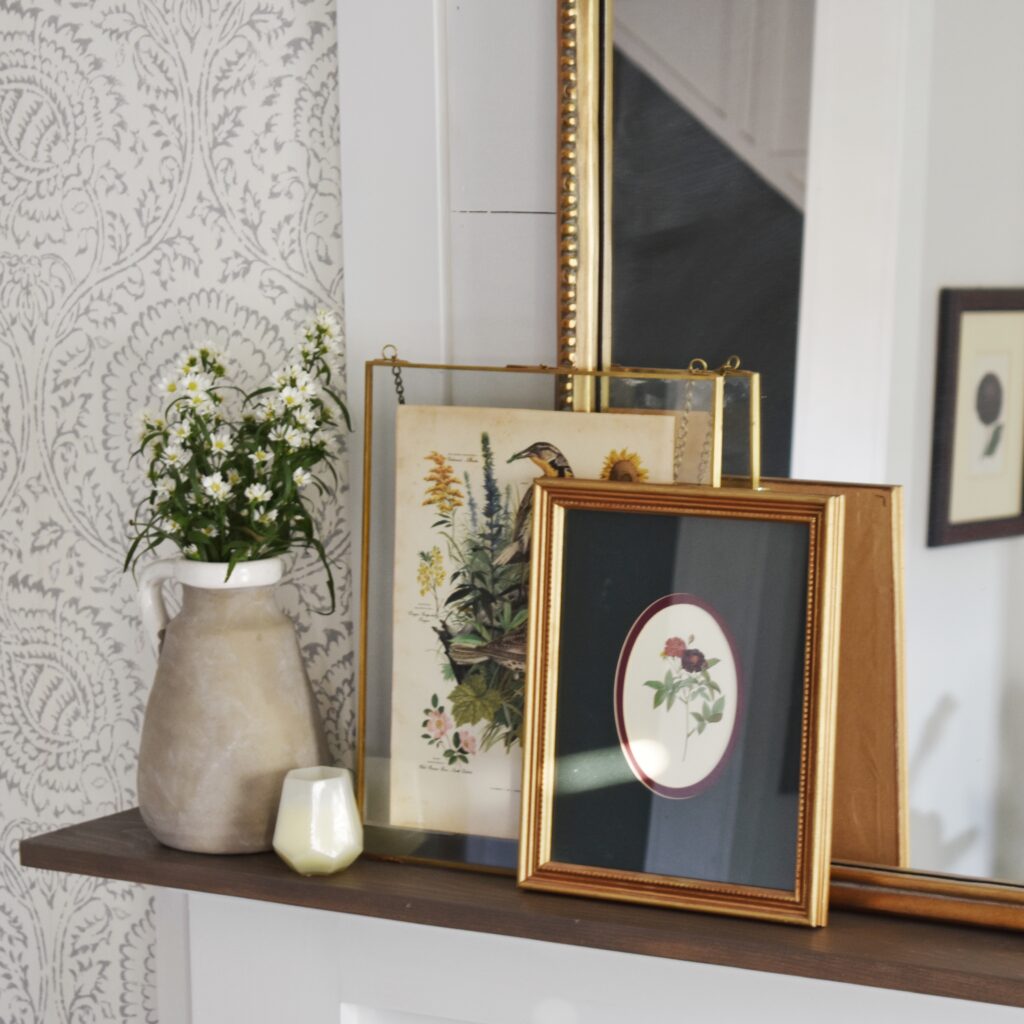 Nothing screams Spring to me more than pops of bright, fun colors — they almost beckon for open windows and cool breezes. Just a few splashes of color in the front room, like my amazing new Woven Nook pillows, and a re-fresh of the mantel set the tone for the whole house.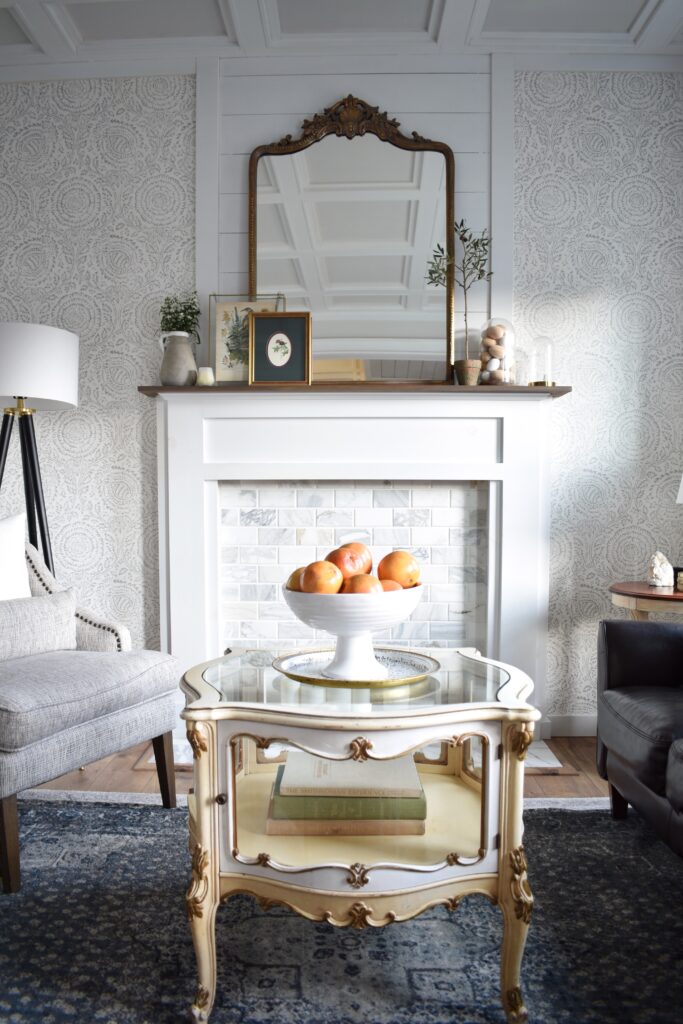 The dining room I kept simple with some faux cherry blossom branches and a simple/cute place setting topped off with some cake pops from our local bakery. One of the easiest ways but most effective ways that I change the color palette of this room is to change out the color of the bottles in the cabinet and on the bar cart – this time playing around with pink, orange, and yellow tones.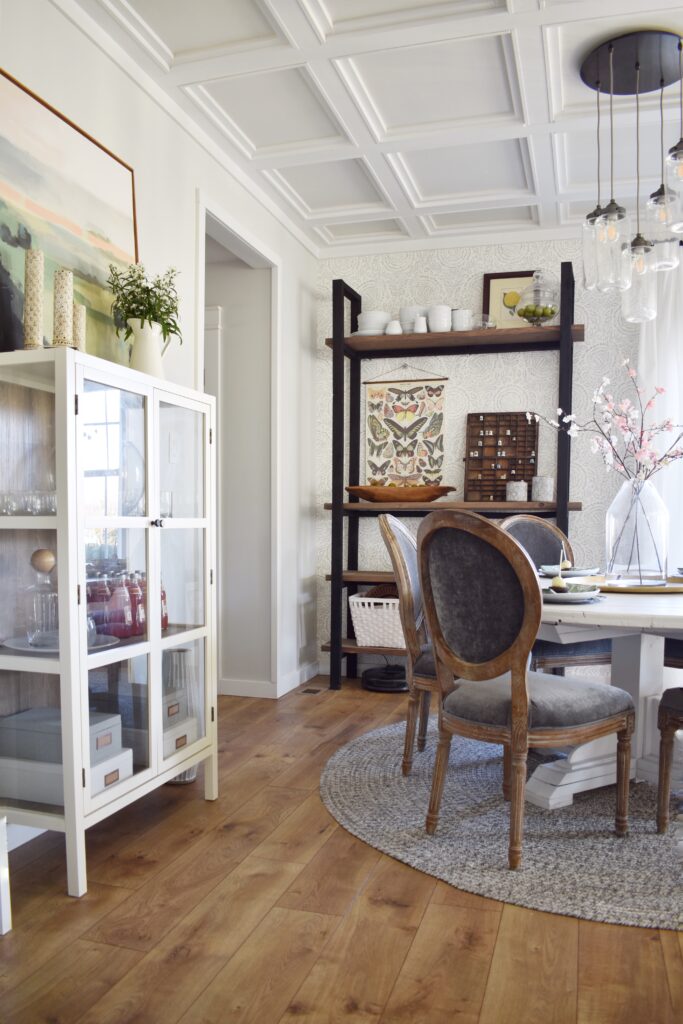 When I was bouncing ideas off of my husband for this tour the first thing he said was "Why not just bring in a bunch of flowers and plants?" — so I did, but not necessarily in the way I think he was thinking. I started with adding some live plants to the hallway and the shelves above the TV, and brought in some beautiful bouquets of flowers, but I needed a lot more!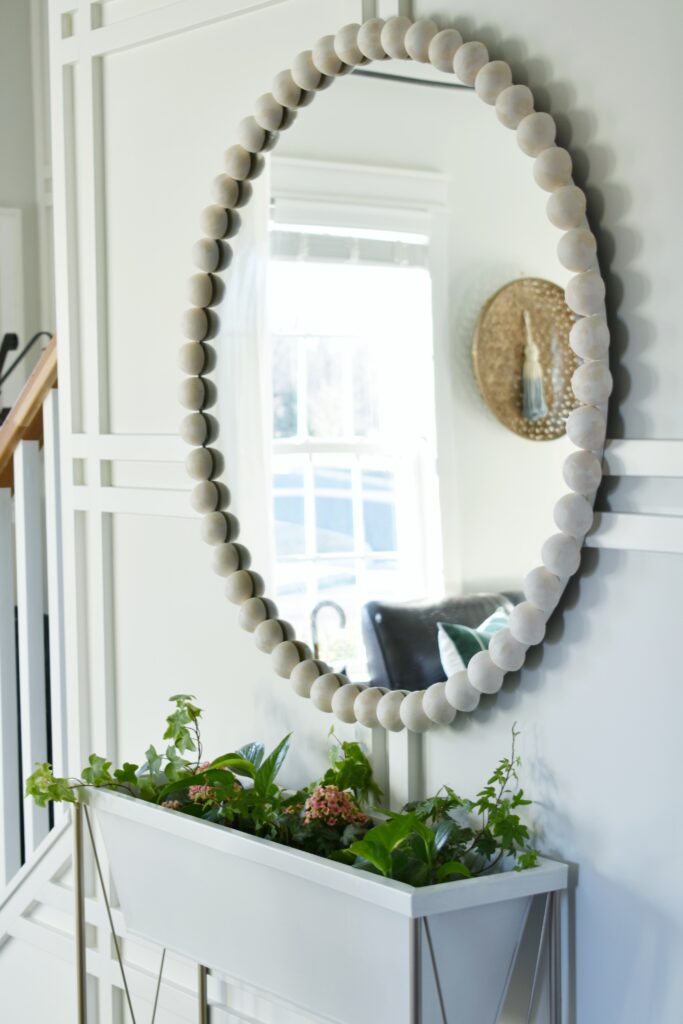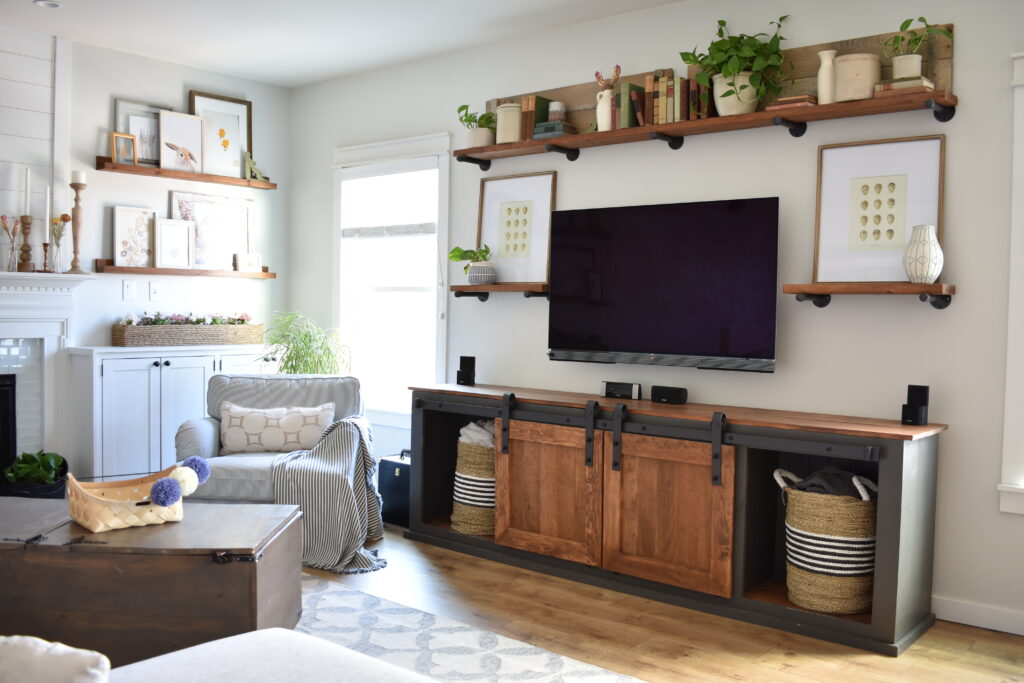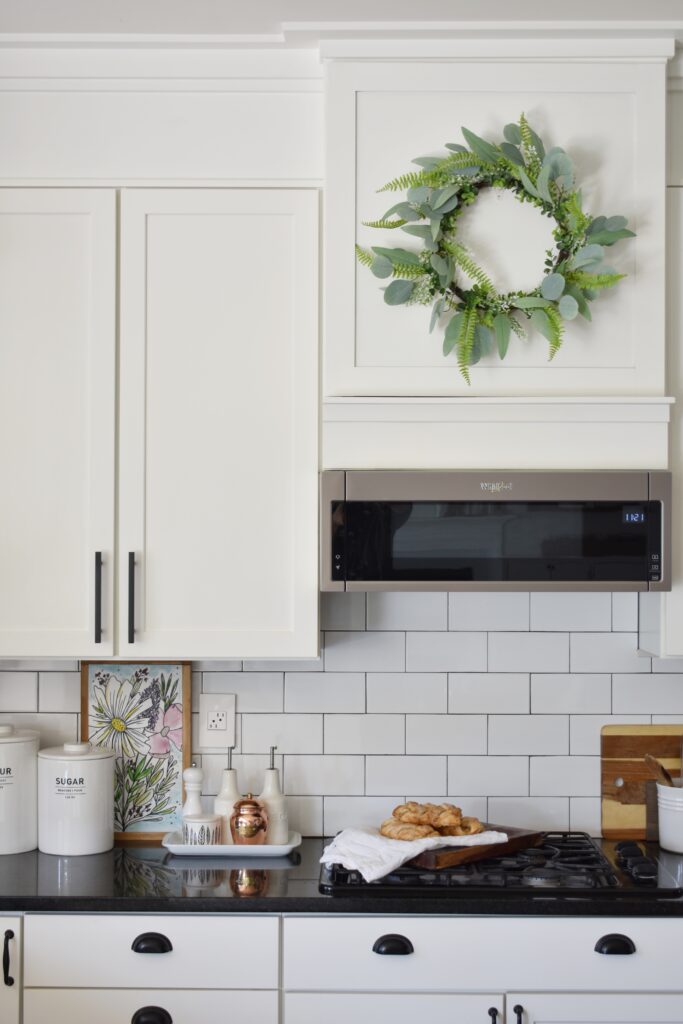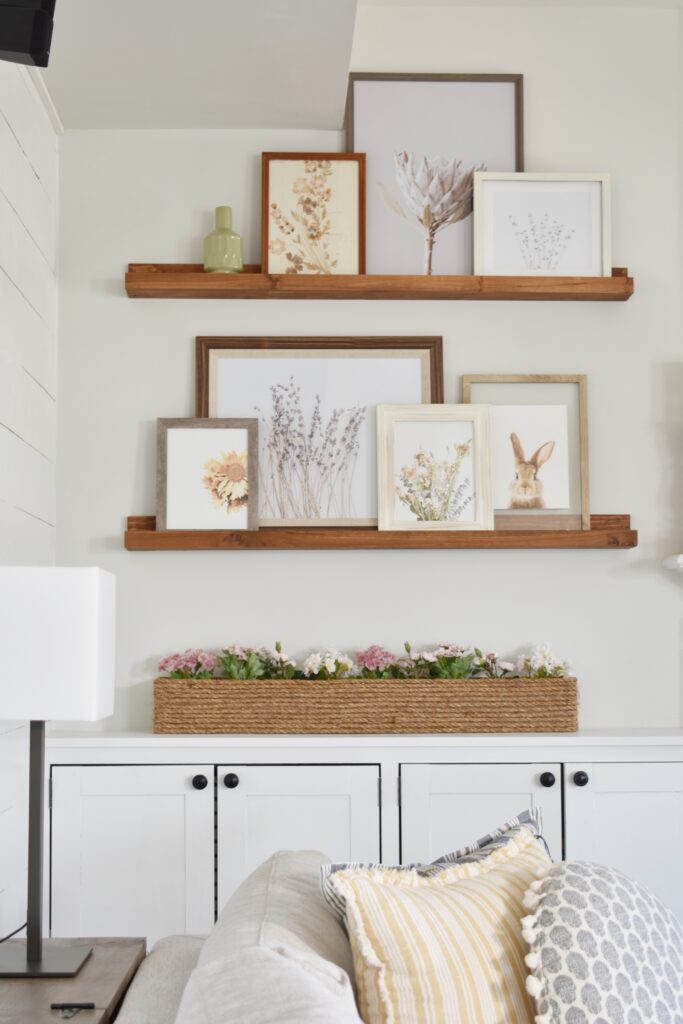 My record with living plants is a bit spotty, so I decided to turn my art ledges into a pictorial flower garden instead! I switched out the picture frames to prints that I downloaded from Etsy as well as some pressed flowers that I already had. For the top of the cabinets I used scrap wood and some rope to create my own planter boxes and then filled them with some faux flowers from IKEA. To finish the look, I added some beautiful dried stems to my collection of candlesticks on the mantel and then switched up the pillows to some soft blues and yellows for a colorful but calming look.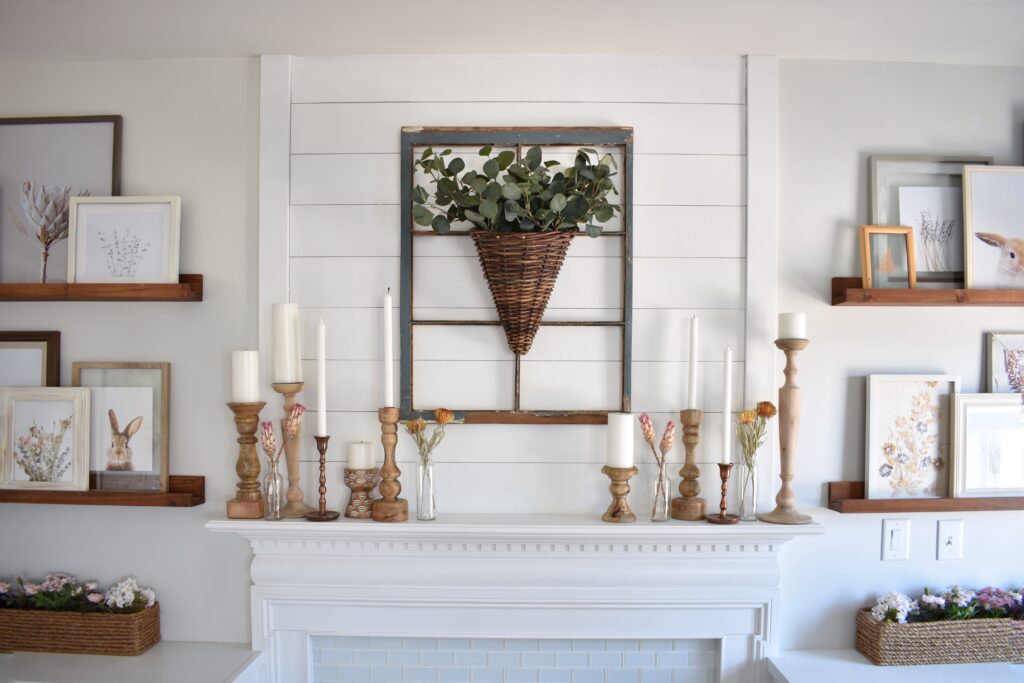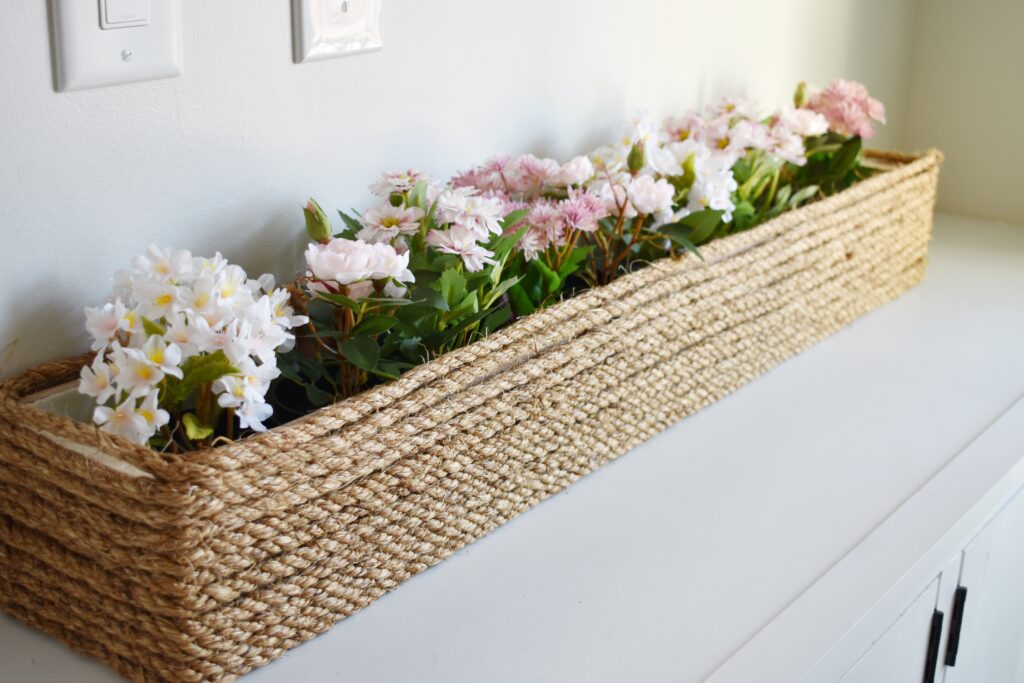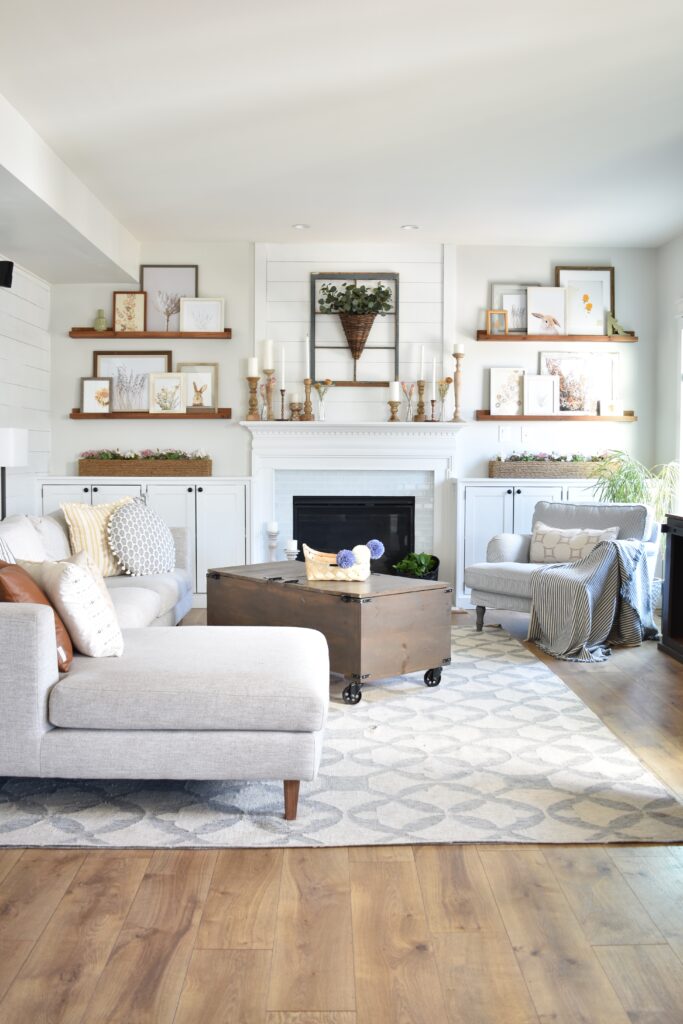 My two boys really LOVE Easter so there are a few rabbits, birds, and eggs mixed into each space. My favorite part of the whole house are the bunny pictures on either side of the fireplace – they actually look just like the two pets that I had when I was younger so it's a touching reminder each time I look at them.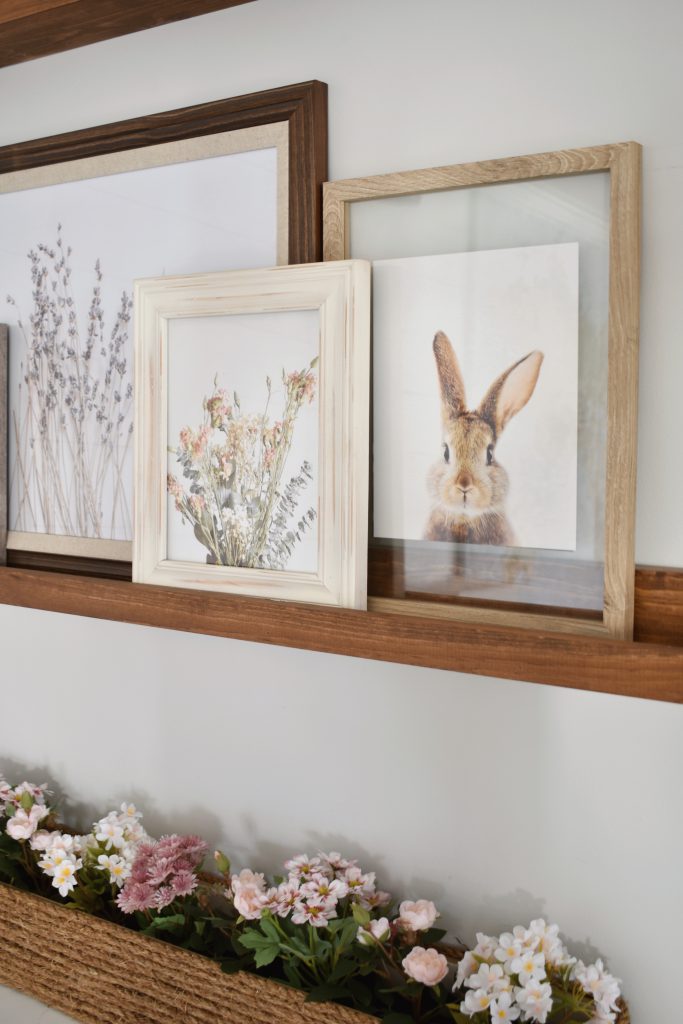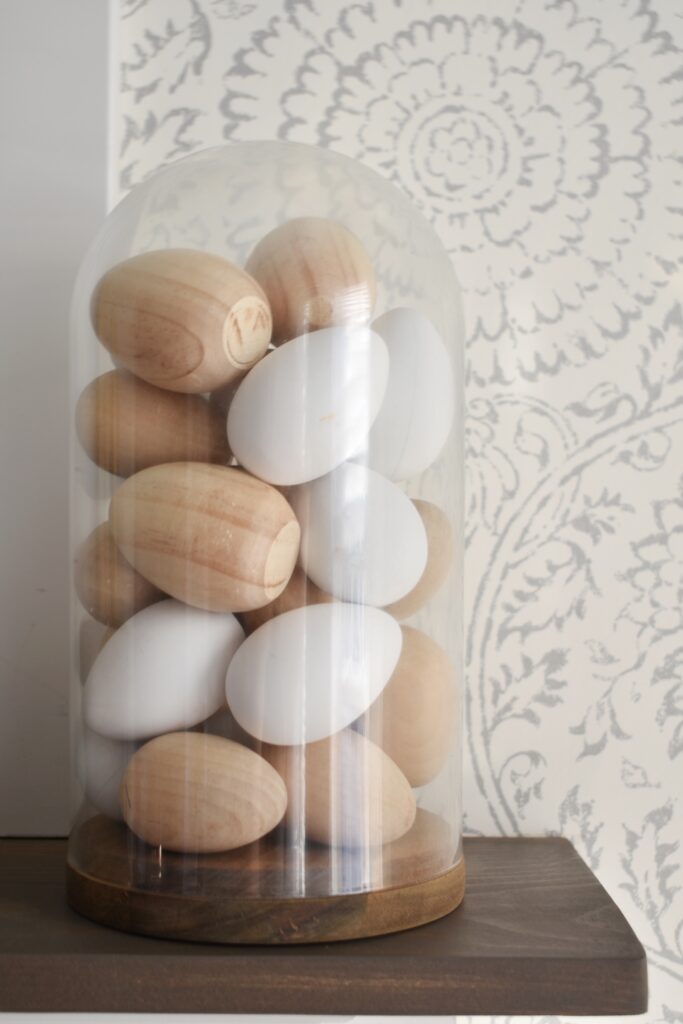 With warmer weather comes lots of chances to let the world outside creep into your home so take advantage of it – bowls of fresh fruit or vegetables, clippings from trees or bushes, even a half dozen hard-boiled eggs – they're all simple and inexpensive ways to brush off the dark days of winter and welcome the sunshine!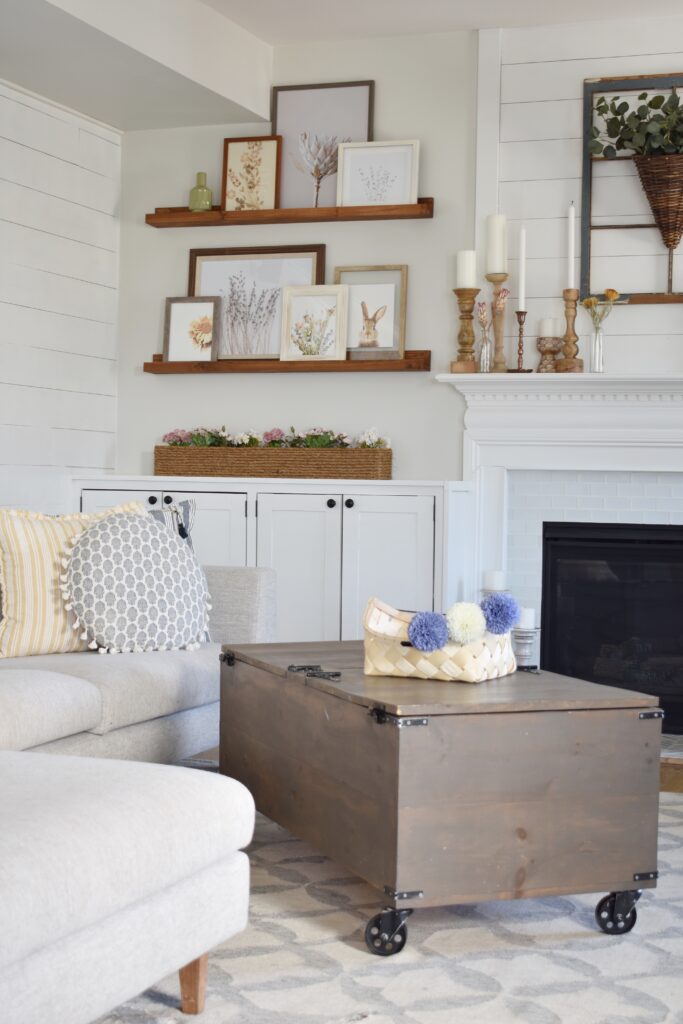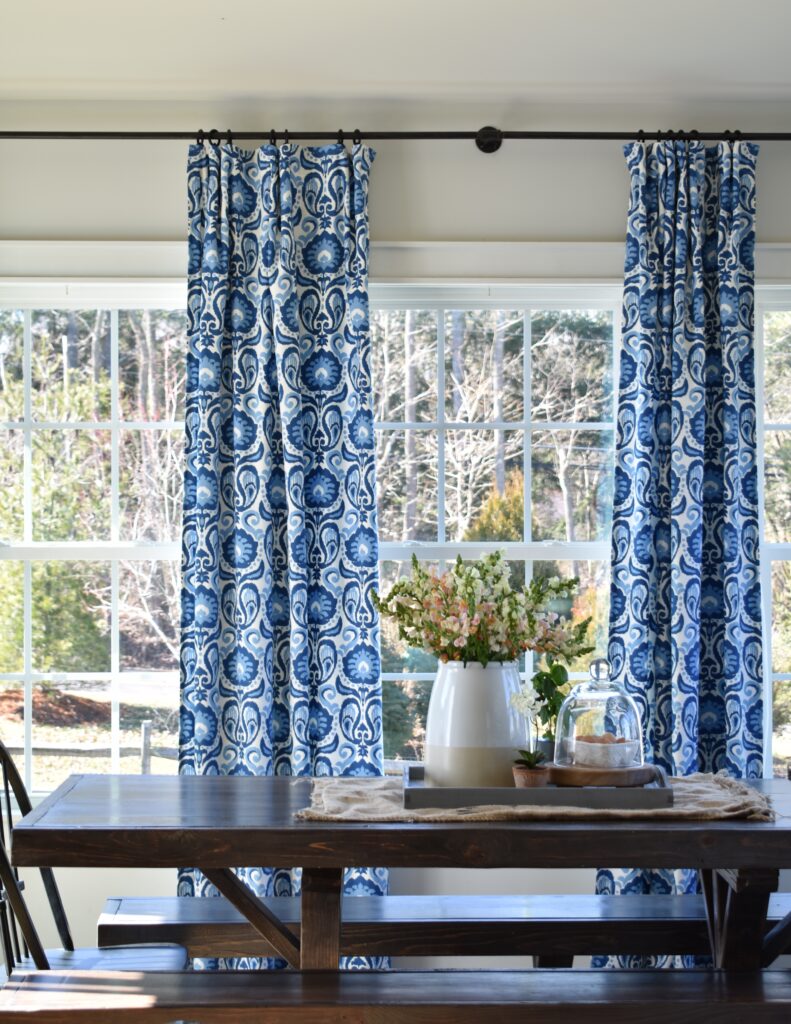 I'm sure that you're all now itching to throw those windows open and turn your house into a flower shop – so make sure you head on over and check out the rest of the bloggers welcoming you into their beautiful Spring Filled homes!