Ah February – a never-ending month of 2-hour delays and flu-like symptoms!  I was hoping to share more on the blog this month but the combo of those two took a toll on my productivity.  Even though the snow is still falling outside, the longer days sure are nice and almost make it feel like Spring is right around the corner!
52 Week CIO Challenge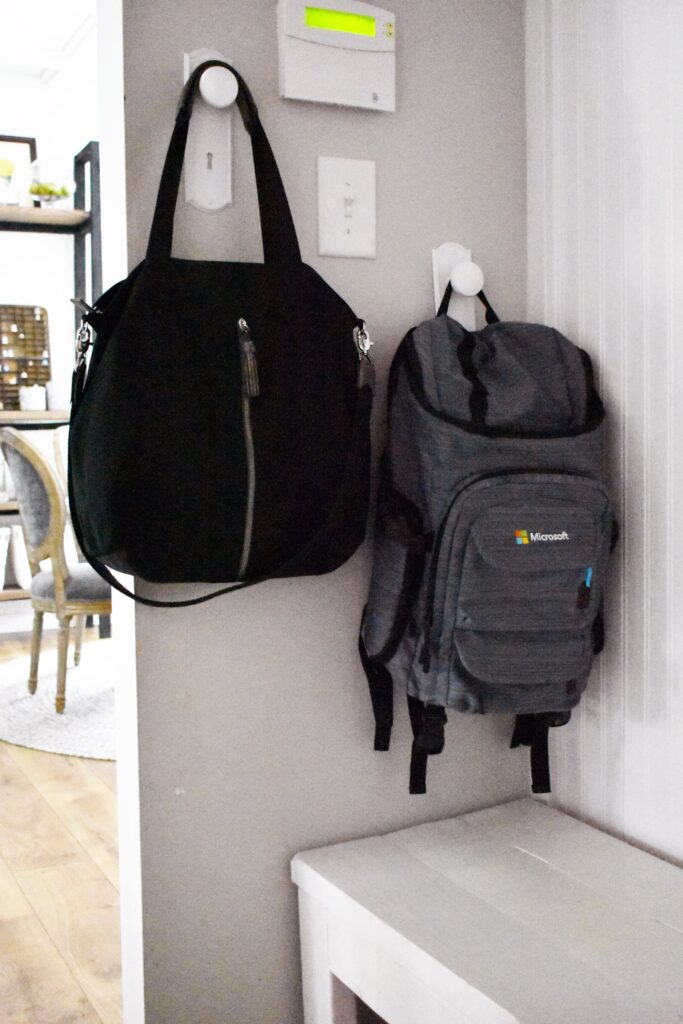 My 52 Week Cross it Off Challenge is still going strong in it's second month!  Here's what I crossed off in February:
6. Design my Florida house Bedroom makeover and send the shopping list to my mom (you can shop my Amazon board for a similar look)
7. Fix the burnt out basement light-bulb
8. Add a new hook for the husband's work backpack (sadly these hooks from Young House Love aren't sold anymore but I luckily found a bronze one on Ebay that I spray painted white)
9. Finish adding felt to the command center boxes
My Philly Home and Garden Show Experience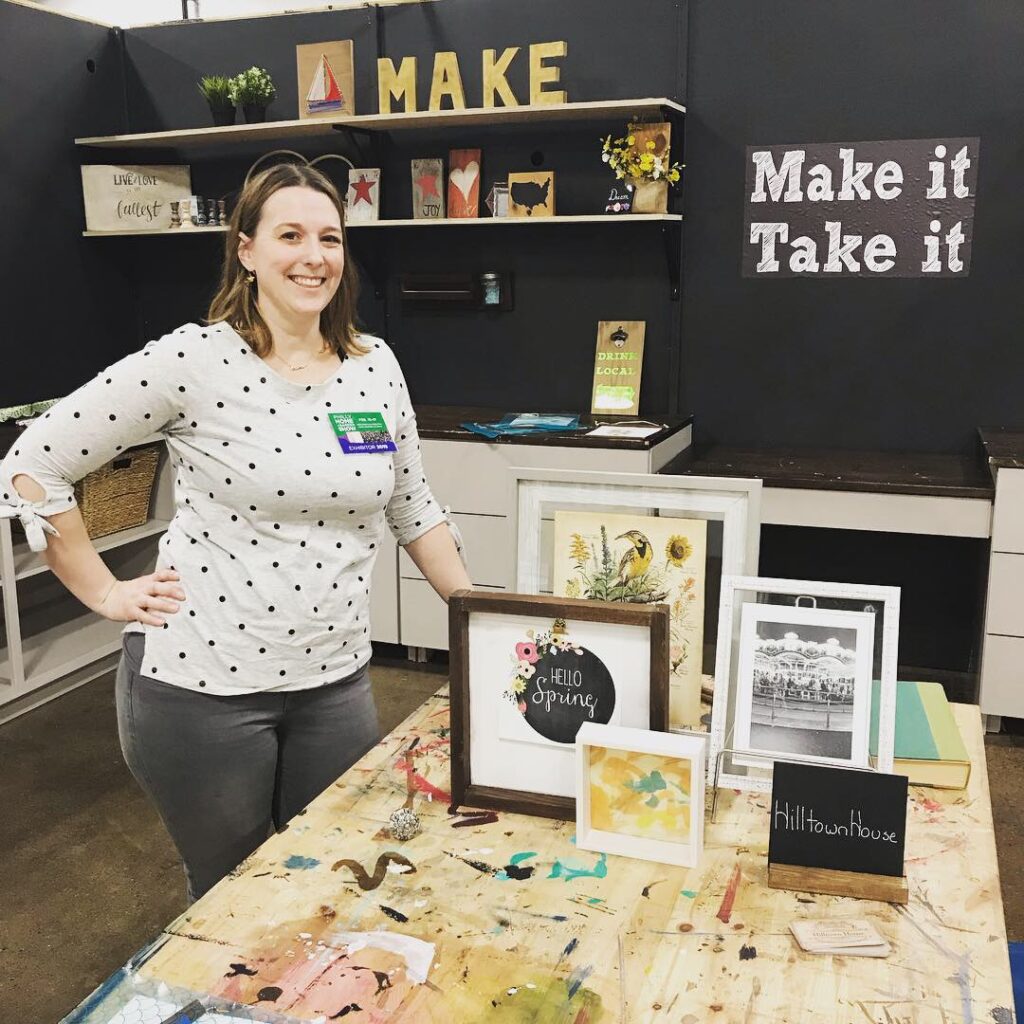 Over President's Day Weekend I had the pleasure of participating in an incredible experience as a host of my own "Make It Take It Workshop."  It all started when I met the wonderful Denise from The Painted Home at the Philly Home Show the month before and she invited me to join the next home show.  As if that wasn't enough, I also got offered the opportunity to promote the workshops on our local CBS morning news!  Speaking in public still brings on the butterflies for me, but I couldn't have asked for a better audience.  They all seemed to really be excited about the hanging botanical crafts we made, and the tips I gave about adding cheap and easy artwork to your home.  Between the many friends and family members that came out to show their support and the wonderful people I met at the Expo, it was definitely a highlight of this crazy Hilltown House adventure and I can only hope I'm lucky enough to get invited back next year.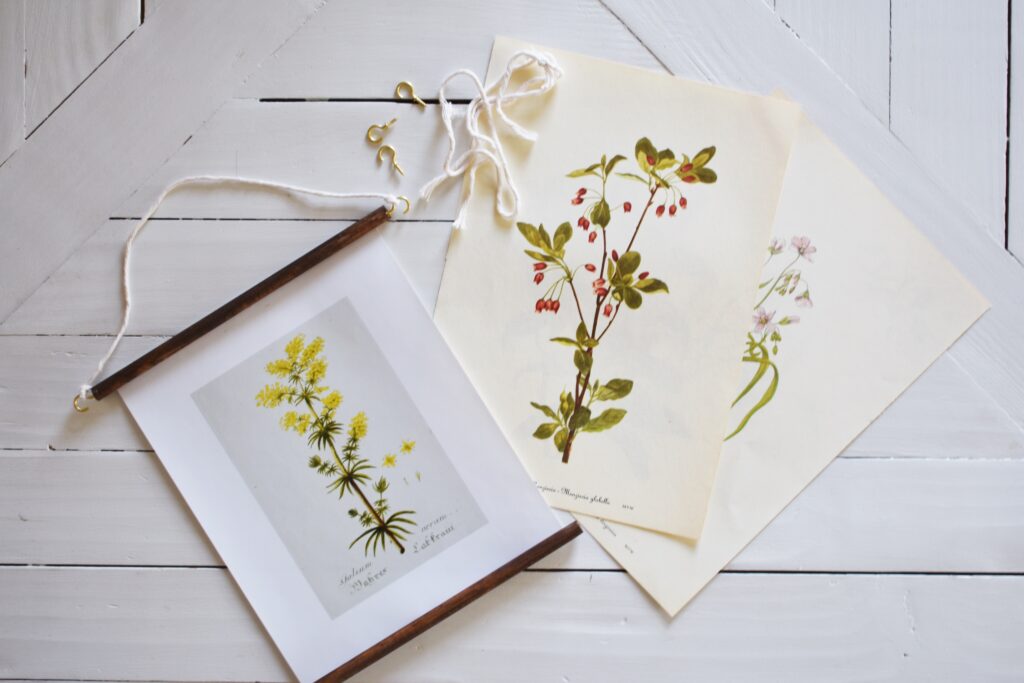 Our New Morning Routine
I'll be the first to admit that routines are hard to keep in our house since my schedule is always a moving target and I never know what I'm going to be working on each day, but this month I finally put some order into my boys morning routine to deal with something that was starting to get out of control – their increasingly messy bedroom!  I purposely only keep a handful of toys in there opting to fill the shelves instead with books, drawing supplies, and puzzles, but in recent months, despite my best efforts, the mess from the playroom has started to creep in, until I finally had had enough and added one simple step to our pre-school prep list.  Each morning after breakfast, and after they get dressed, they have to clean up their room before coming back downstairs.  Amazingly this one little change has improved my mood so much by making the playroom mess seem much more manageable until we clean it over the weekend, and it's been met with very little resistance from the boys since I'm not looking for perfection.  I actually get a little chuckle each day seeing how much pride my littlest guy gets from making his bed.  I feel like this is not only one routine they are going to be able to keep up, but also one that is teaching them a great lesson for the future.
More Kitchen Progress
I'm usually a full speed ahead kind of DIYer when it comes to my own home, but I've made a conscience effort to take this project slow and only work on it once a week.  This month I finished up the top trim (loving it by the way!), did a little clean out that let me find a happy new home for our blender, and started adding my amazing new hardware from CB2.  Next up is the cabinet over the microwave – which as you can see I'm mixing up a little bit.  If it turns out the way I'm hoping it's gonna be super cute!
And just a Few Other Things…….
One big reason for taking a slower pace in my Kitchen makeover is that I've been working through my extremely full plate of customer projects!  I could never dream that this little one-girl business of mine would be so well received and I am so grateful for everyone who has been entrusting their homes to me.  I'm working on so many fun things this year that I've decided to start including some highlights of these projects in my monthly round ups.  This month I've hand my hands in (among other things) two different built in projects, a wonderfully sweet nursery, and a dining room make-over featuring an incredible mirror transformation.  I'm also anxiously counting down the days til the temps get above freezing at night and I can start to do some serious damage in my workshop once again!