Summer BBQ Recipes
Find these links these and other of my favorite's on my Recipes Tab.
For the last few year's we've taken part in Crop Share at a local farm – so once the summer gets rolling most of my recipes involve lots of combinations of the fresh veggies that come home every other week.  This month I've put together a few of my favs that work great on a weeknight at home, or on the road to a neighborhood BBQ.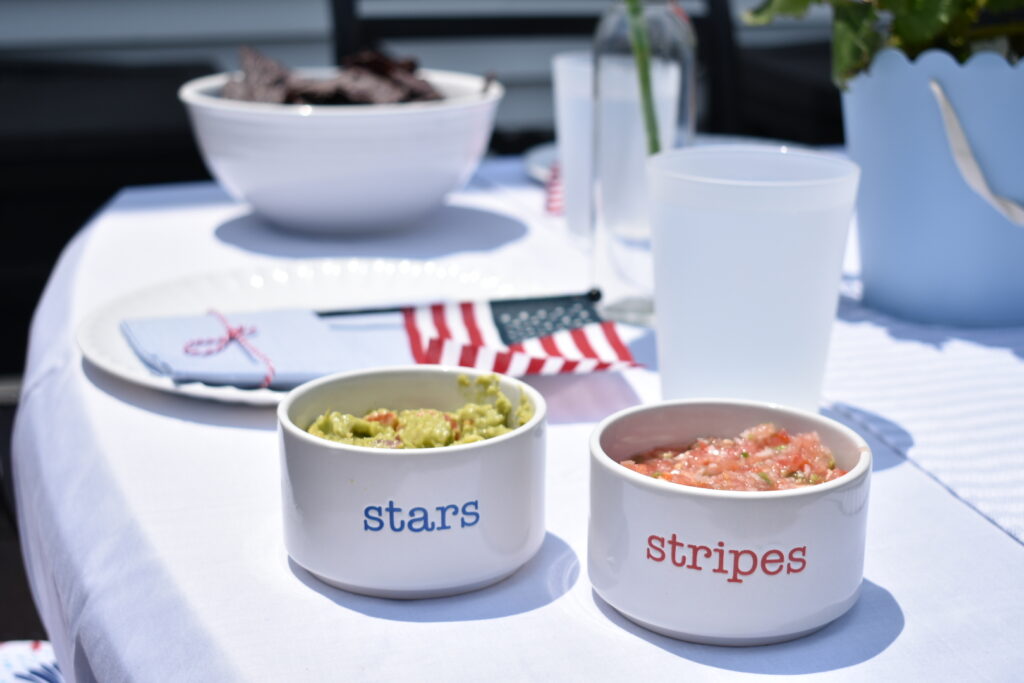 My Favorite Guacamole Recipe – I start with the mashed avocado and then mix in the veggies;  I don't eat cilantro and prefer to get my heat from the Tabasco instead of peppers but you could always add either
2 mashed Avocados
Small Chopped Tomato
Small Chopped Red Onion
1-2 cloves Minced garlic
1/2 Juice from Lime
Few dashes of Tabasco Sauce
Salt to Taste
Fresh Made Salsa –  I almost always will get enough produce from the farm to whip up a batch of the salsa recipe from the Magnolia cookbook (Onions, Tomatoes, Jalapenos, Garlic).  Use your food processor and it comes together super quick.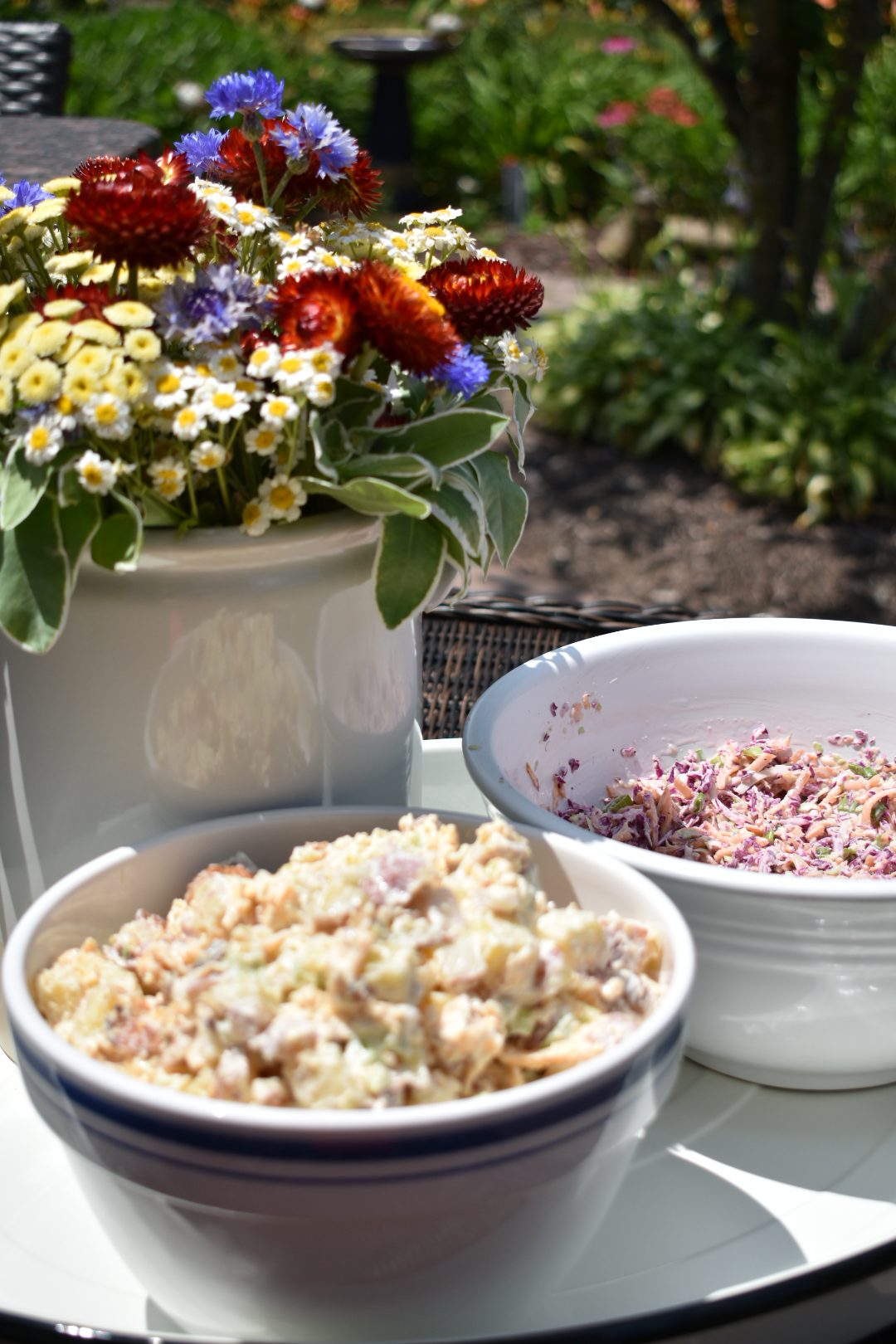 Mardi Gras Coleslaw – I use my food processor to shred the cabbage and carrots for a super fine coleslaw, and I mix the dress on the side then slowly add it in.  Click here for the recipe.
Loaded Baked Potato Salad – You can use any kind of potato that you like for this recipe, but red potatoes are my favorite – I just boil them on the stove instead of baking them.  I also prefer to use shredded cheese so it mixes better.  Click here for the recipe.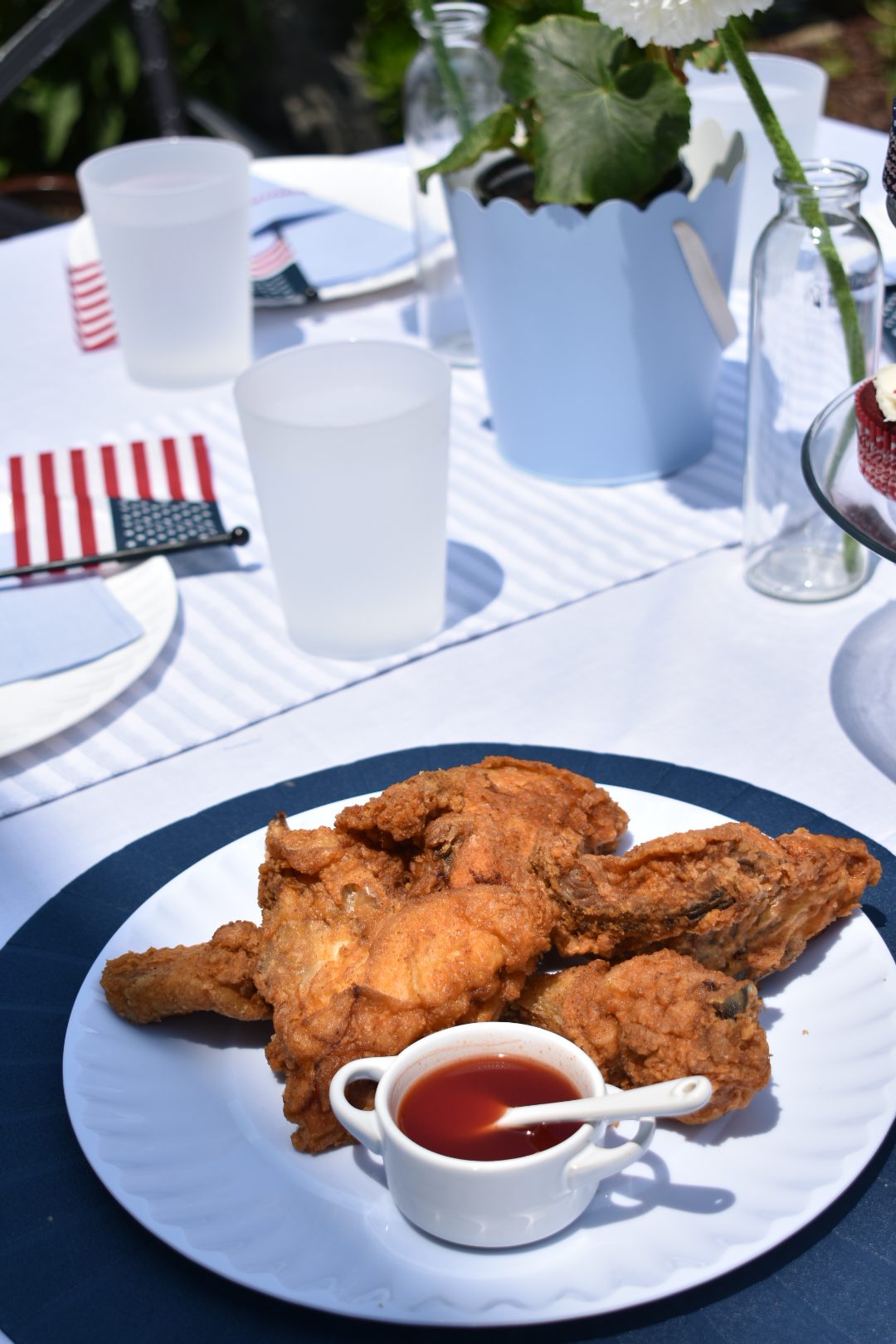 Fried Chicken with Honey/Chili Sauce – On those hot days the last thing you want to do is stand over the stove so I love to pick up a take out tray of tasty fried chicken and then mix up a tasty sauce to go with it.  My favorite couldn't be simpler – just mix together equal parts honey and hot sauce and pour it on!  Spicy, sweet and awesome.