Between the pandemic, the One Room Challenge, and the seemingly non-stop wave of bad news I decided to take a break off from my monthly round ups this summer because my heart really hasn't been into it. But with school starting again and cooler temps on the horizon, it felt like a good time to restart. Today's round up is a collection of what I've been up to around the house this summer, some of the recipes we've enjoyed over the last few months, and a few of my favorite fall porches if you're looking to change up your decor. While I may not have a crystal clear idea of what the next season of my life is going to look like, autumn is my favorite time of year so I'm excited for it start.
My New Political Action Resource Guide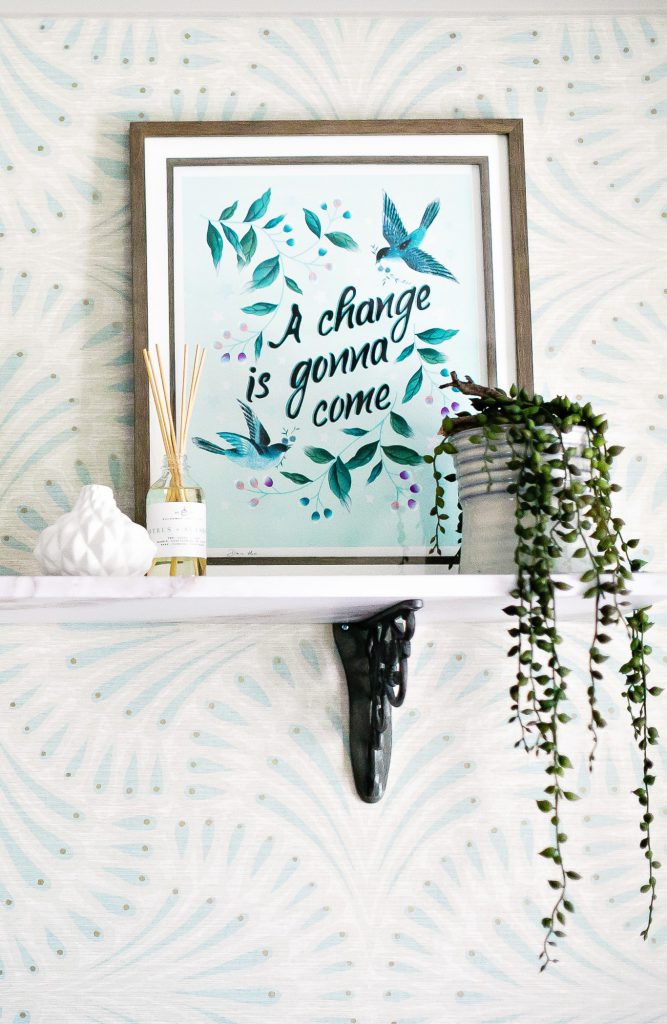 Evey Friday on my Instagram account I've started to share a collection of articles, podcasts, organizations, media, etc. that I've put together over the week pointing my followers to causes and actions that are important to me and the fight for racial and social justice. If you'd like to follow along – all of the links to everything I share can be found in this google doc that I update each week. Feel free to bookmark it and please check out some of the great resources I've shared so far.
52 Week Challenge – Summer Edition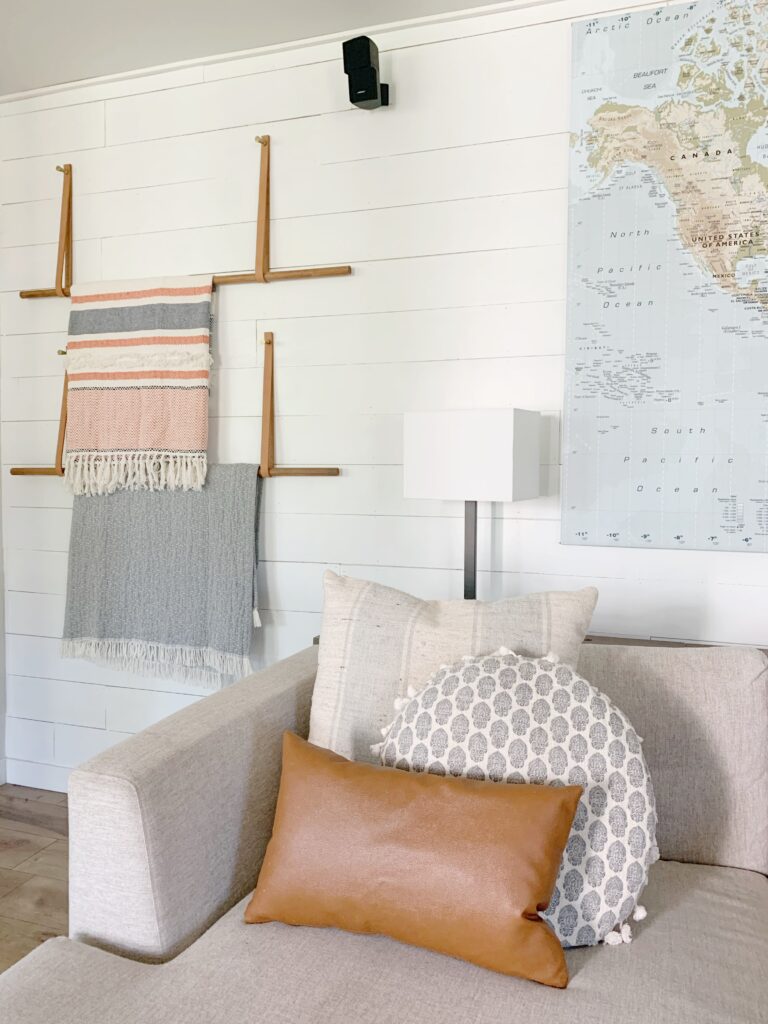 Buy New Mouse Pad
Get rid of old SwingSet
Re-stain Blanket Ladder Dowels
Clean out my Closet
But new dish towels
Buy veggie bags for pantry
Re-caulk Morning Room Trim
Buy new drinking cups for the boys
Fix stair hand rails
Re-attach pieces to the hallway mirror
Paint the inside of the built ins
Build Centerpiece Boxes
Build New Bookends for Living Room
Fix Mulch Barrier in Driveway
Clean out Basement
Clean out Boys Clothes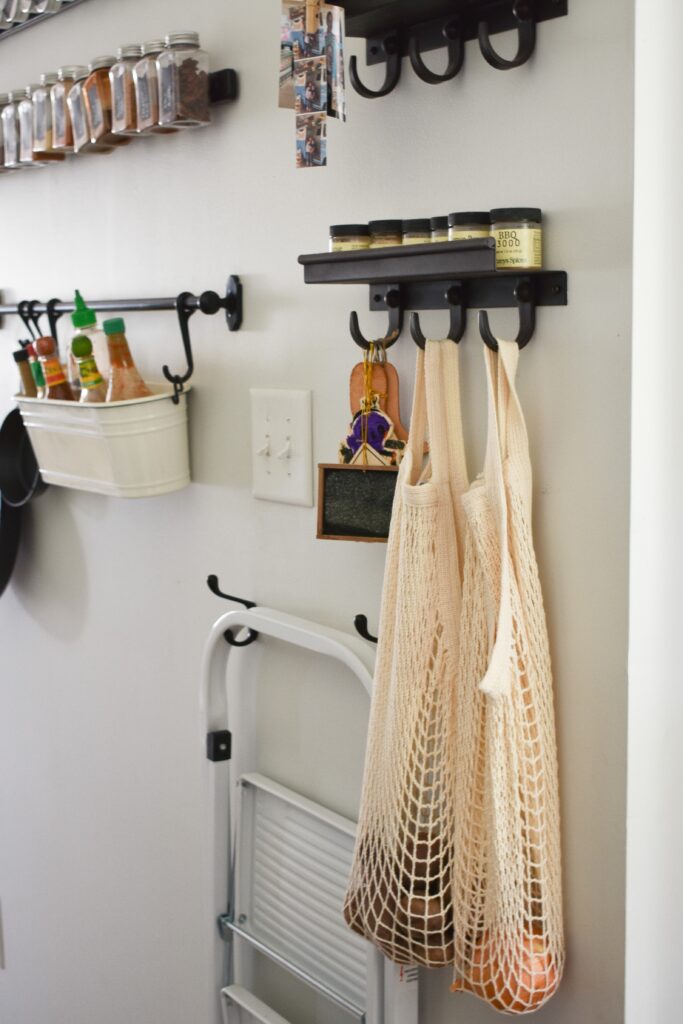 How I Finally Learned to Keep my White Couch Clean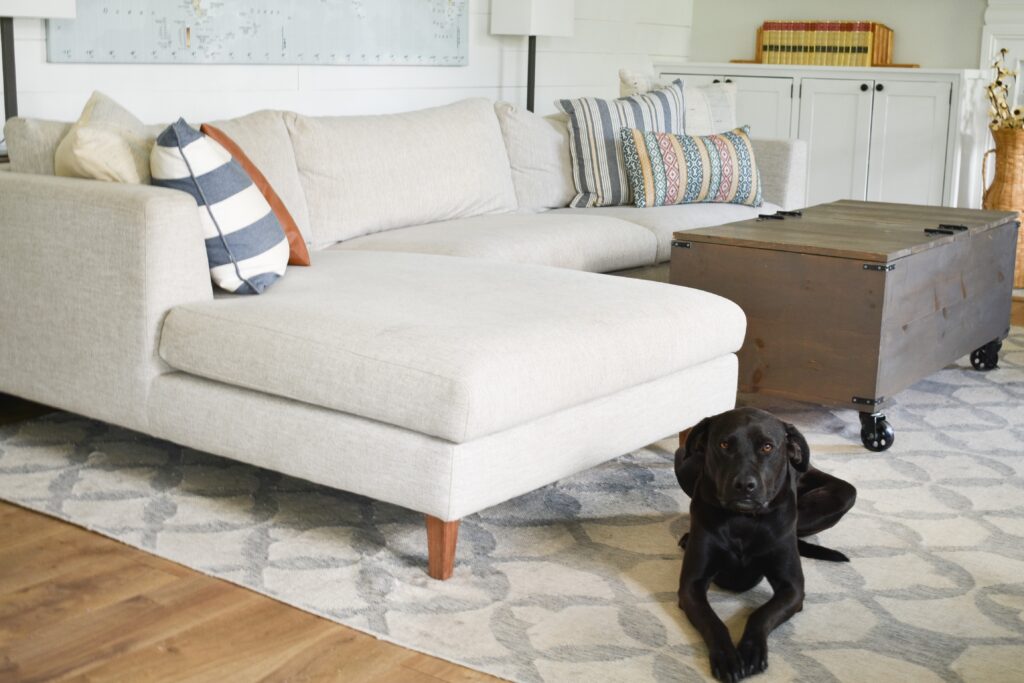 Between all of us being home non-stop and the dogs getting bigger, our living room couch seemed to be getting dirtier every day. When I purchased a lighter color couch I knew going in that I would need to be OK with a few spots here and there (which I am) but it was quickly realizing that I needed to find a better solution to keep it looking (and smelling) clean because it was bumming me out how dingy it was starting to look every time I looked at it. After some trial and error, I have settled on the process that works best for me to keep my couch looking fresh, without driving myself crazy.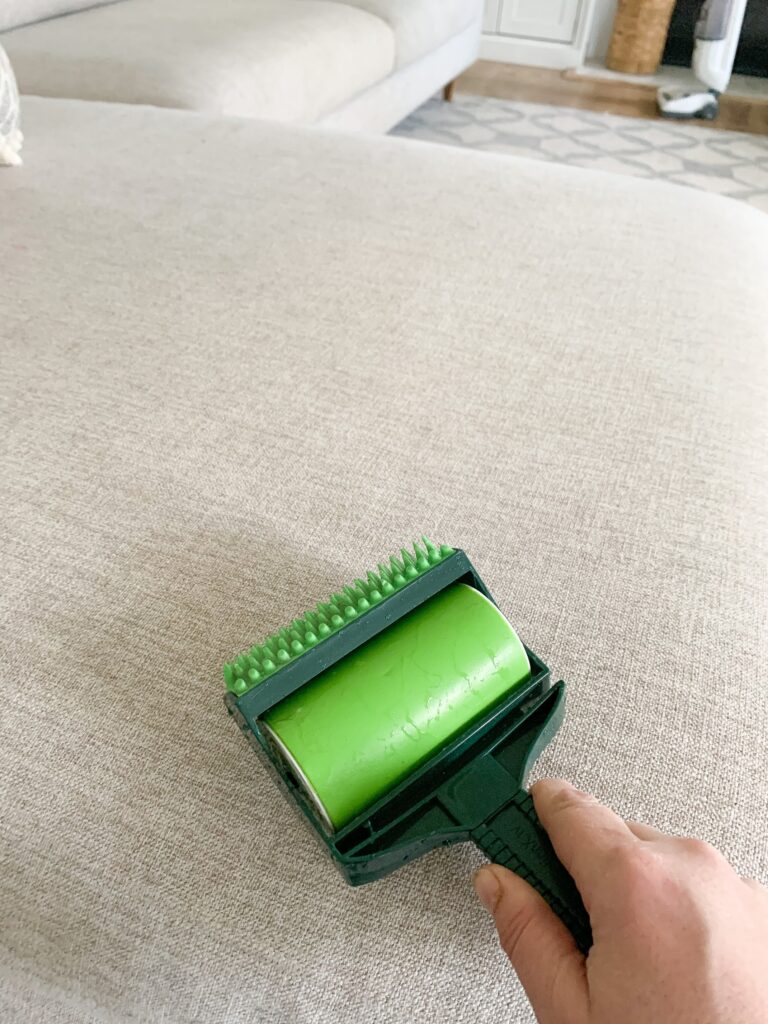 Step 1 – Remove the Dog Hair….I have two super sheddy black labs and I picked up this really good hair remover system at the Philly Home Show last year. Between the reusable sticky side (yay for not having to buy refills) and the brush side I'm able to easily get their hair up from all kinds of surfaces, including my bed.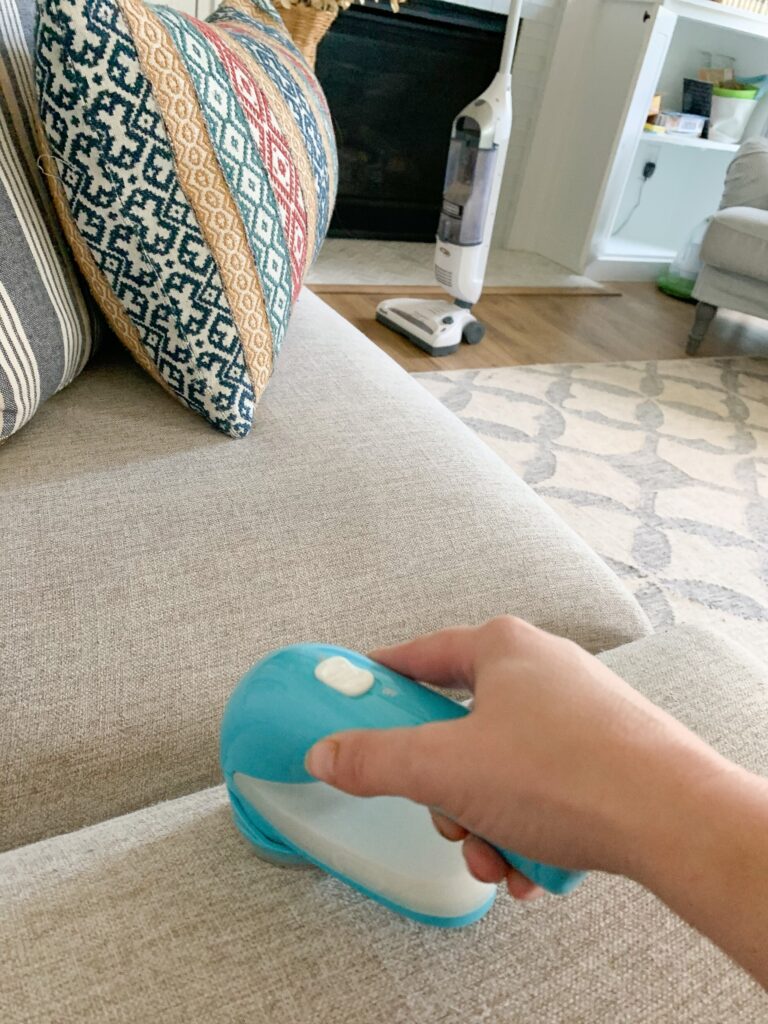 Step 2 – Defuzz your Fabric – I've had this little battery operated ConAir Fabric DeFuzzer for years and it works best for getting the little pills off the couch. My little guy loves using this thing so too so I usually let him handle this part ; )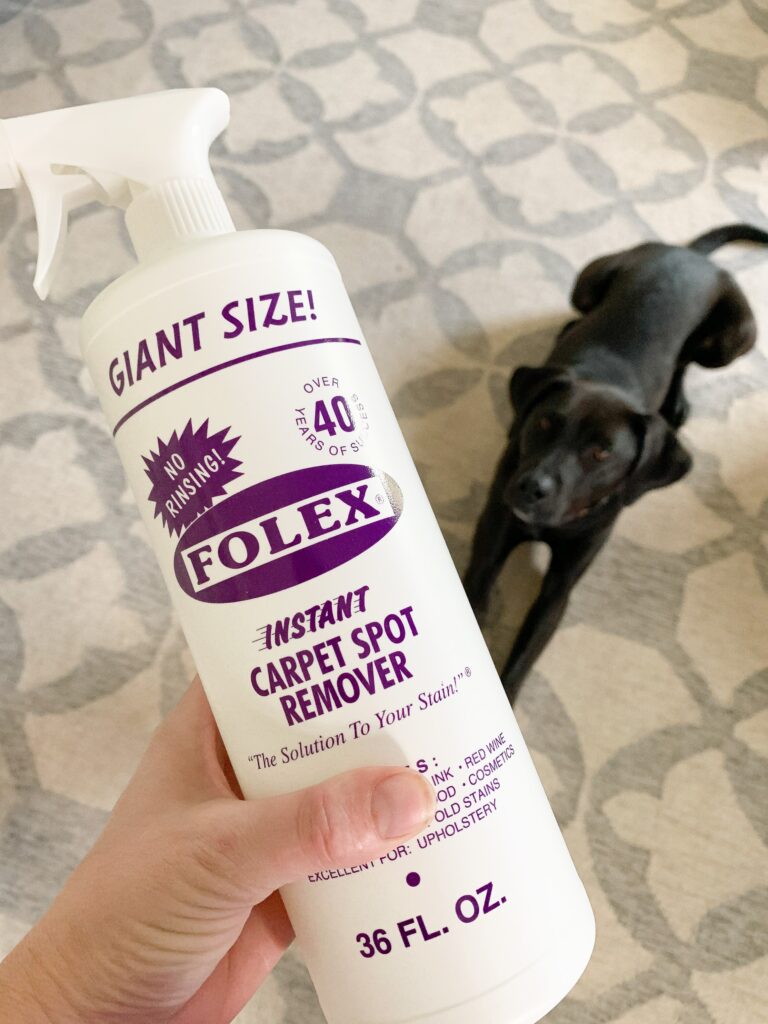 Step 3 – Spot Treat any Stains – Folex is the hands down best stain remover in my opinion. I keep one big bottle upstairs and one downstairs and for most stains you can see it work instantly.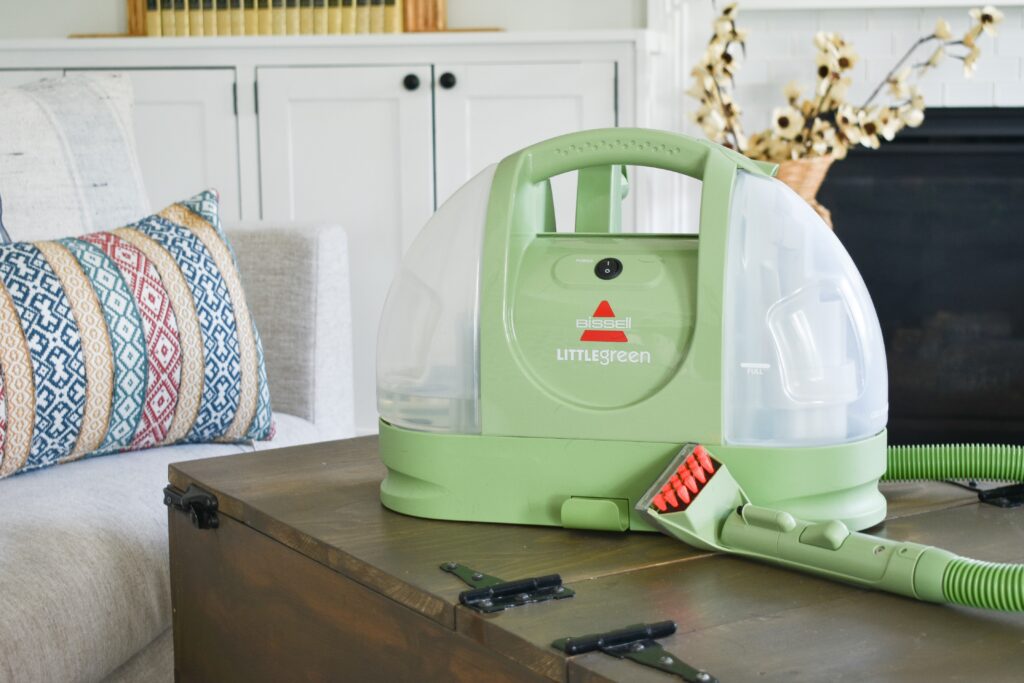 Step 4 – Deep Clean the Upholstery – What I realized over the last few months is that spot cleaning alone wasn't enough to completely get the stains out of the couch and I was ending up with lots of residual "rings". Enter my new favorite tool – my Bissell Portable Green Upholstery Cleaner. A few things upfront – you do need to use a cleaning product with this model (it comes with a sample), and it does get your couch pretty wet — BUT the results were well worth it for me – just Seeing the dirt pull out of the cushions with each pass was so satisfying. If this is your first time deep cleaning, you'll probably have to go over each spot a few times, so don't get too disappointed if you don't get the results you're looking for after the first time.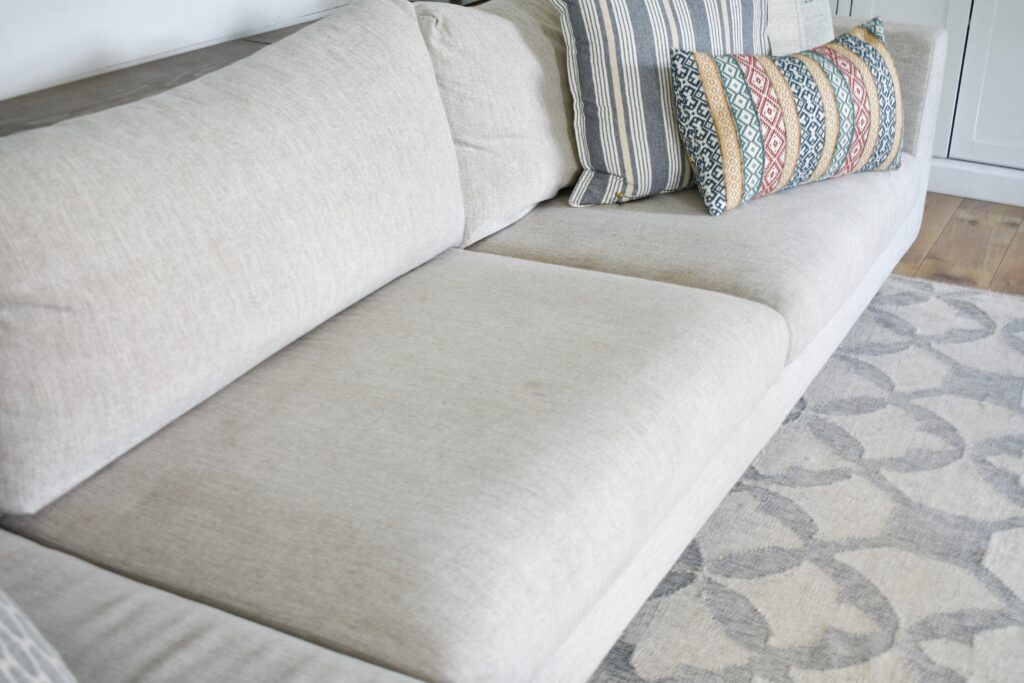 It's been about about 2 months since I went through the whole procedure and I am still so happy with the results. The dirty cushions used to be the only thing I focused on every time I went into the living room, but since then I haven't even thought about them and been able to really enjoy this room again.
Fall Porch Decorating Ideas
I have yet to master a fall front porch that I truly love, but maybe this is the year! There are so many pretty color palettes to choose from – you can either match what you already have inside or have a little fun! And while those enviable pictures of huge piles of pumpkins are gorgeous, they're also incredibly expensive! I prefer to stick to a few cute pumpkins, some pretty mums, or a mix of real and faux greenery.
Summer Recipe Round Up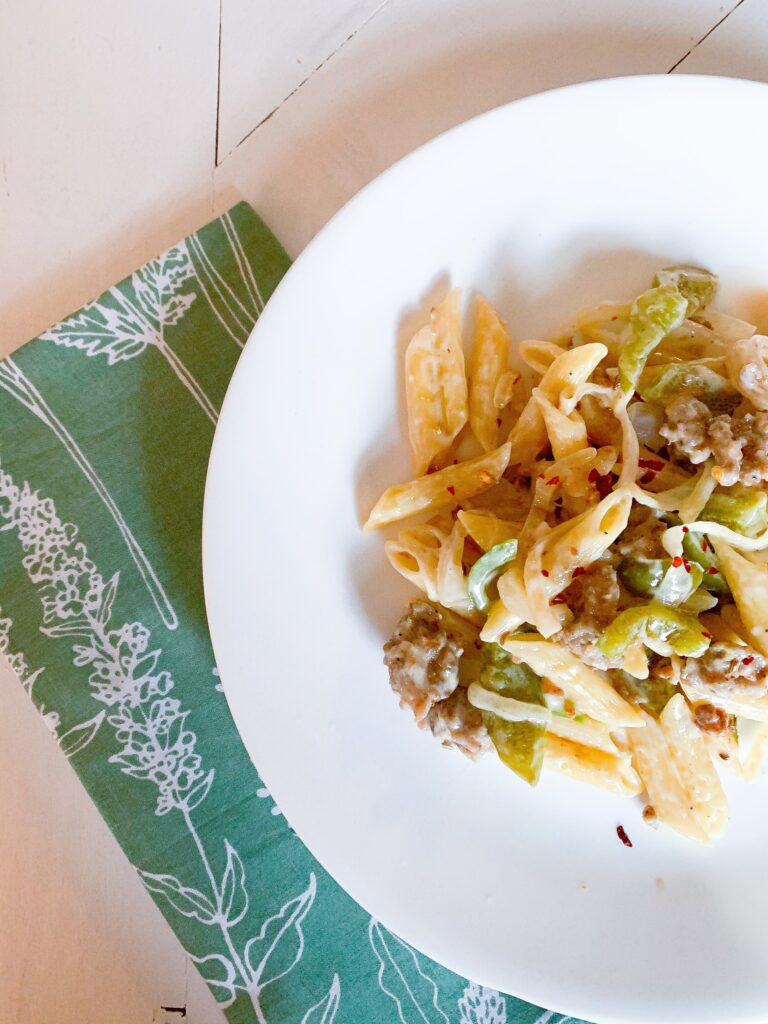 One unexpected thing that quarantined taught me was how to get better at coming up with dinner recipes from what I had on hand. One of my favorite concoctions is the recipe for Sausage and Pepper Penne Alfredo that I'm sharing below along with the tastiest things we ate this summer.