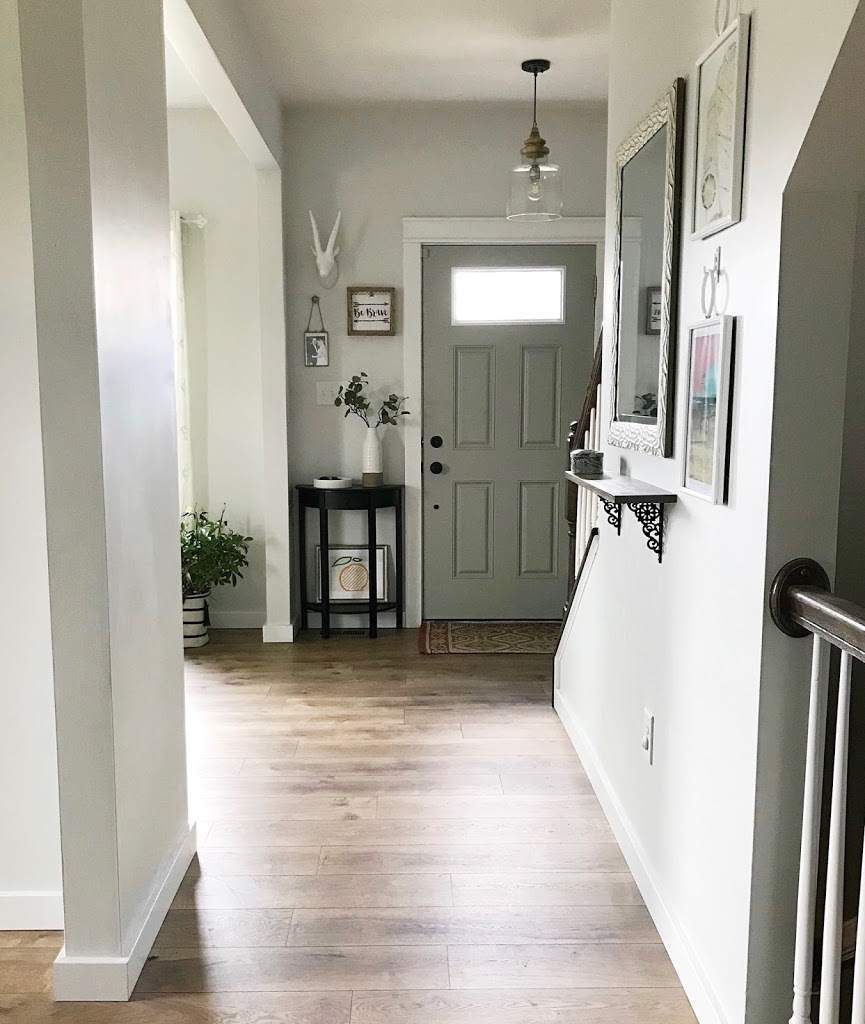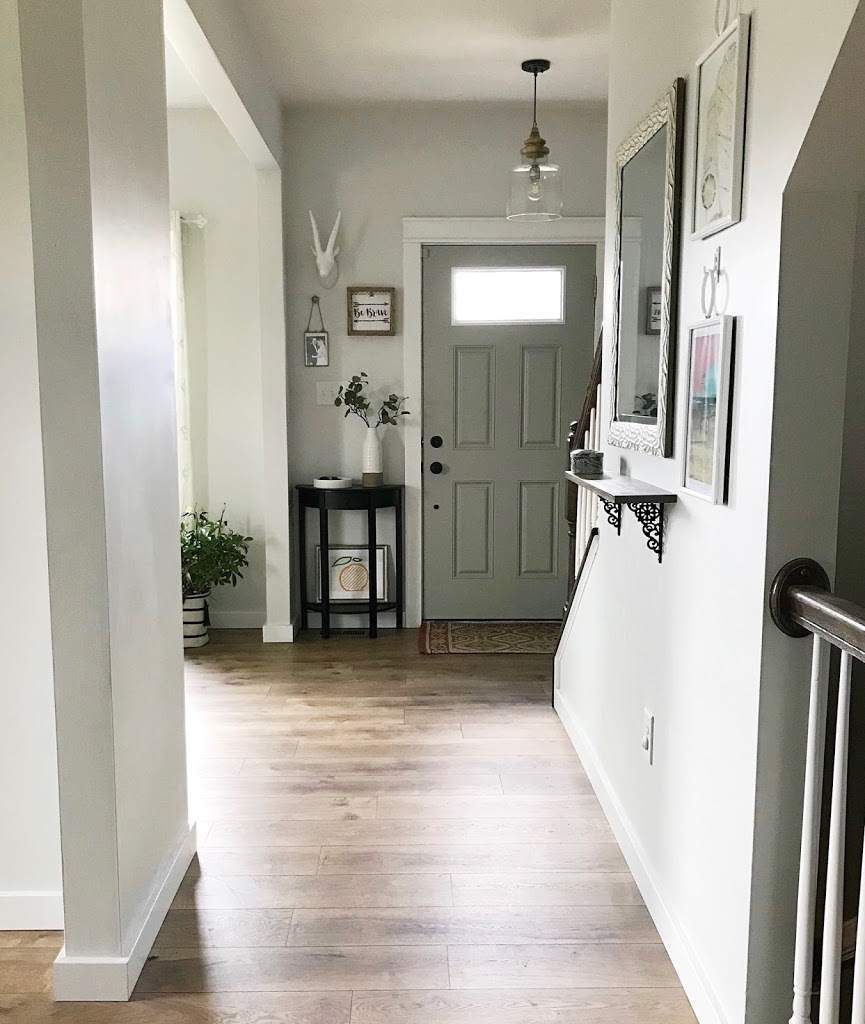 With the temperatures outside still pretty frigid I've been using the winter to knock some smaller projects off my list, starting with some quick updates to my entryway and hallway.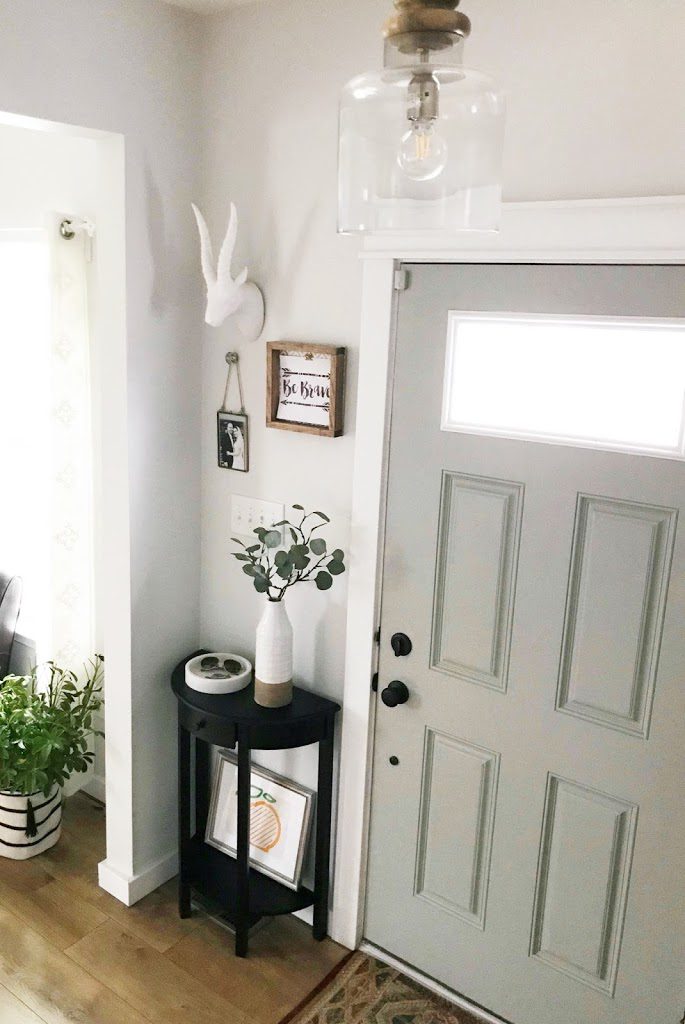 First off, for those wondering the door color is Sherwin Williams Sensible Hue.  If anyone if thinking of painting the back of their door but doesn't want anything too colorful I recommend going two shades darker than your wall color.  You will get a high contrast but in a more subtle way.  We had changed out the boob light last year for this beautiful glass and wood pendant I found at HomeGoods, and I loved my little gallery wall next to the door, but something was always missing from the lower half.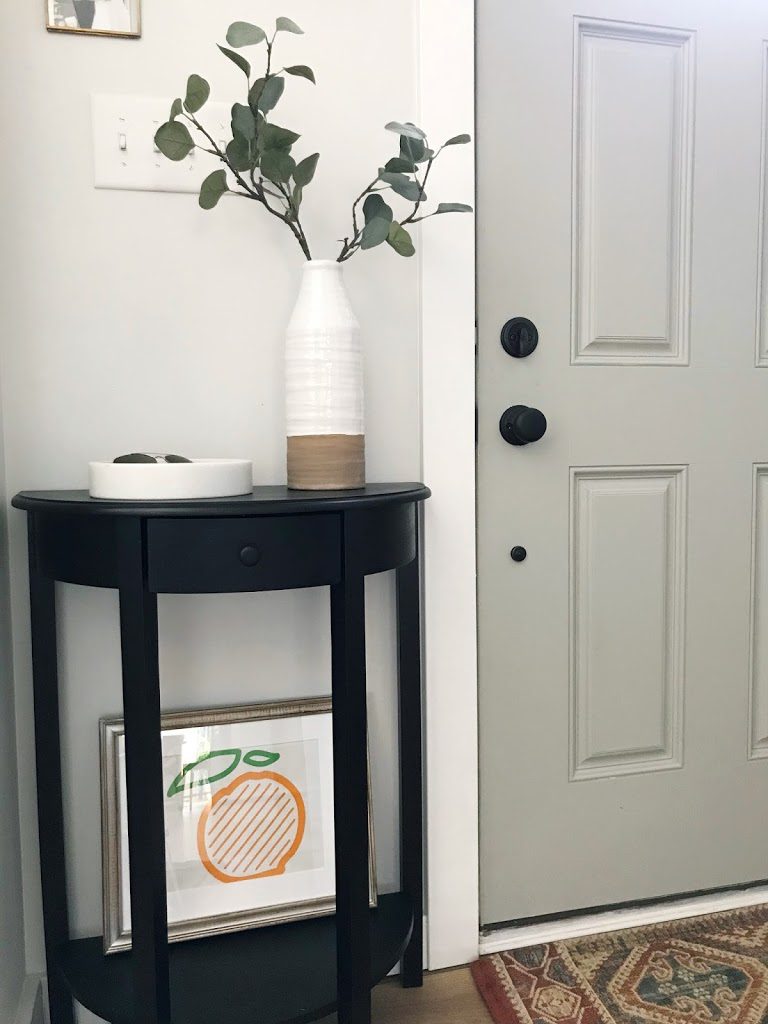 Since I'm changing things around in the front room, I moved this little endtable (from Target FOREVER ago) next to the door and Voila – it's honestly like it was made for this spot!  The curve doesn't get in the way of people coming in the front door, and it fits perfectly over the floor vent.  I actually spray painted it black, which may seem pointless considering it was dark brown, but now it really brings out the door hardware.  I added a vase from Target's spring line, a marble dish I picked up at HomeGoods, and framed a souvenir from one of our amazing Vegas Meals.  Now this corner finally feels complete!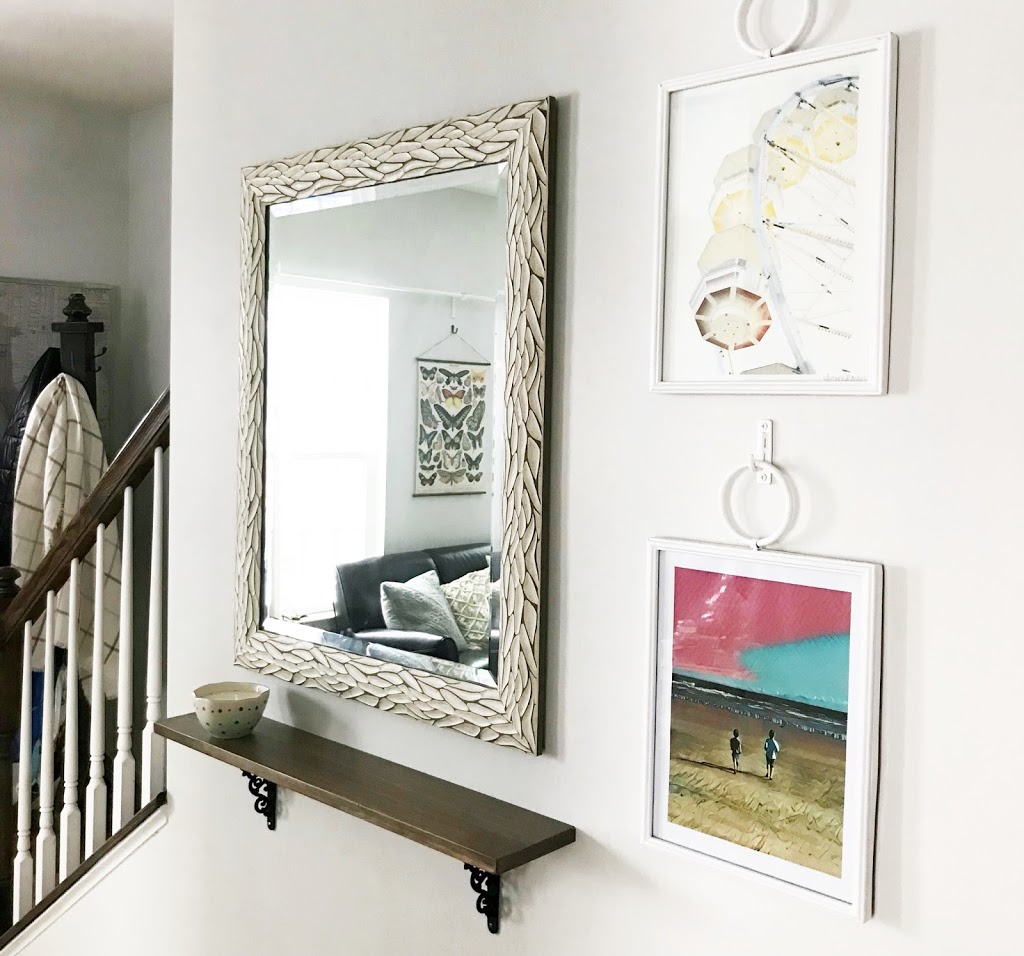 While I was at it, I also took the opportunity to finish up one small addition to the hallway gallery that had been on my list.  I already had the mirror and the two photographs, but I needed something lower on the wall to help ground it.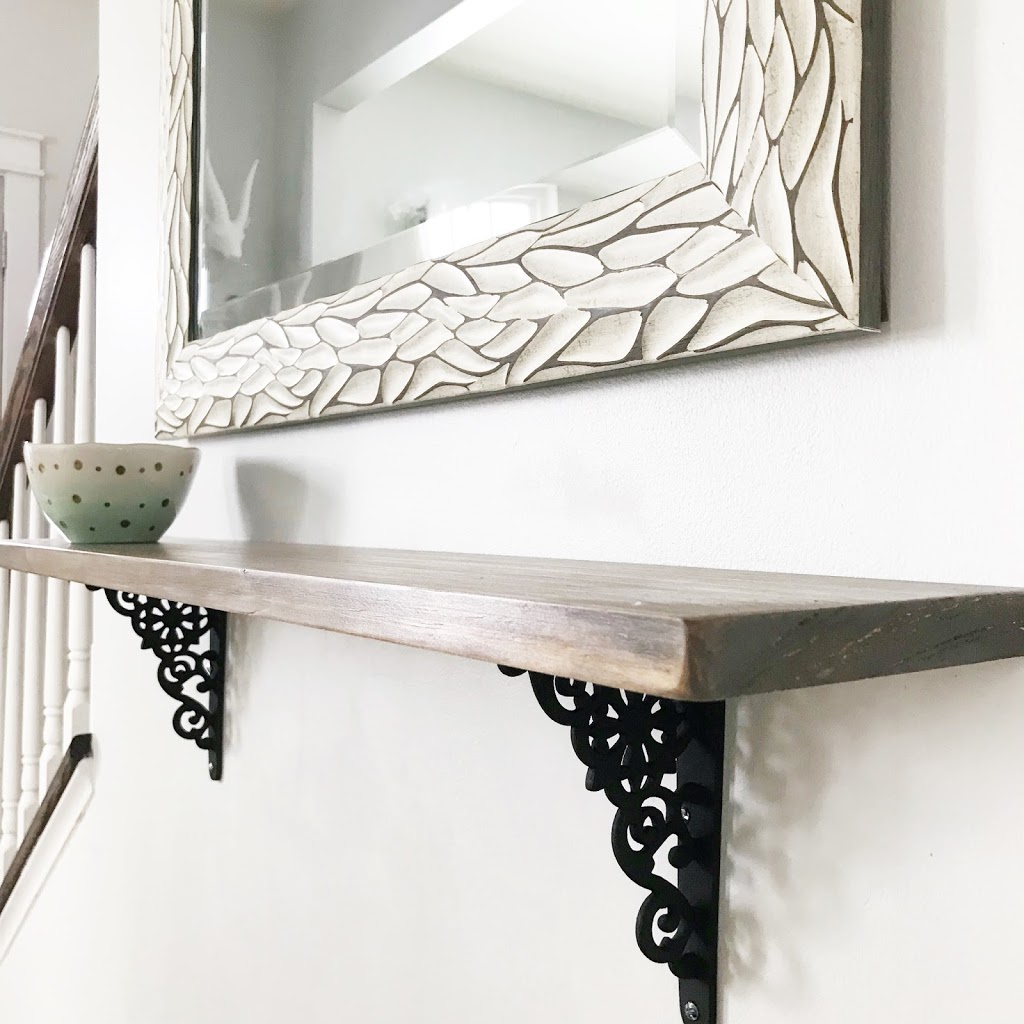 I had mistakenly bought these comically small (but beautiful!) brackets for my kitchen island so had wanted to use them for a simple shelf somewhere.  Now not only do they finish out this wall, they also bring tie into the black hardware and the new entryway table.  I'm still on the lookout for some sort of long, thin tray to put on here, and I probably will get a runner for the floor one day, but I'm loving my hallway so much these days and the view to the front door is one of my favorites in the whole house!
Mirror  |  White Hanging Frames  |  Shelf Brackets  |  White Vase  |  Accent Rug  |  Brass Hanging Frame  |  Ferris Wheel Print  |  Light Fixture was a HomeGoods find but this one is similar

Why I bought a Truck instead of an SUV
So let me start off by saying I loved my old car!  It was a 2011 Chevy Equinox that we got the winter after my oldest was born.  I loved that I got to enjoy it when it was brand new, and I loved that it was old enough that I could throw 2x4s into it and not worry too much about scratching the dashboard.  I was hoping to drive it for as long as I could, and I'm actually pretty angry that I had to say goodbye to it well before then.  But when the time came to buy a new car, I was not psyched at all about getting another SUV.   It was perfect for running errands and trips to Florida, not so great for hauling lumber, and I knew that as soon as I got a new one, even a used one, the first thing I would do is load it up with wood and ruin the interior.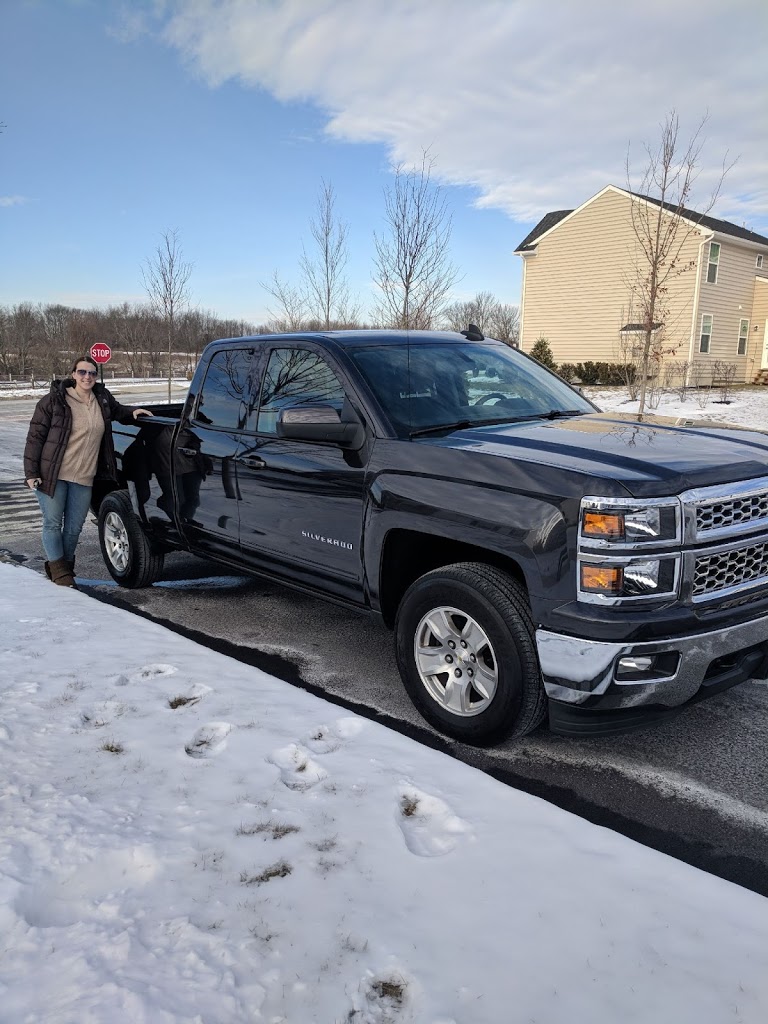 The only thing that I felt remotely excited about was the idea of getting something completely different that could help me expand my business – so enter my brand new baby!  It's a 2015 Chevy Silverado, so it's not brand new but it really feels like it is.  My biggest fear was that it would feel gigantic to drive (almost like driving a UHaul) but for how big it looks, I feel totally comfortable driving it.  Besides having to watch where I park and be aware of some more sharper turns, I am totally at home behind the wheel.  It's got a smaller cab, but my two guys fit perfectly in the backseat and they can both climb into it fine…..and I gotta admit I feel pretty badass at kindergarten pick up now!
January Recipes
Check out
My Recipe tab
for these and some of my other favorite recipes
Lemon Chicken Soup w/Spaghetti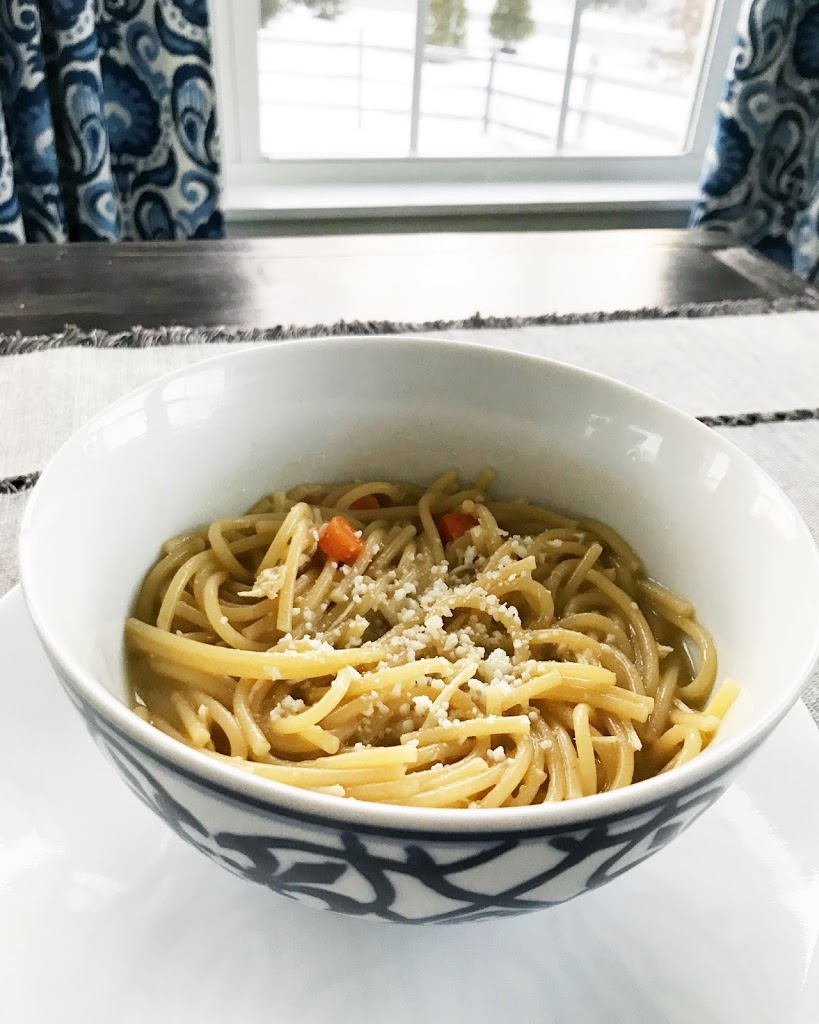 This one was so good quick and easy I made it twice this month (and honestly could go for a bowl of it right now!)  I love it without the chicken, but for my meat-loving husband I add shredded chicken instead of cubed – Giada's Lemon Chicken Soup with Spaghetti
Pulled Pork Enchiladas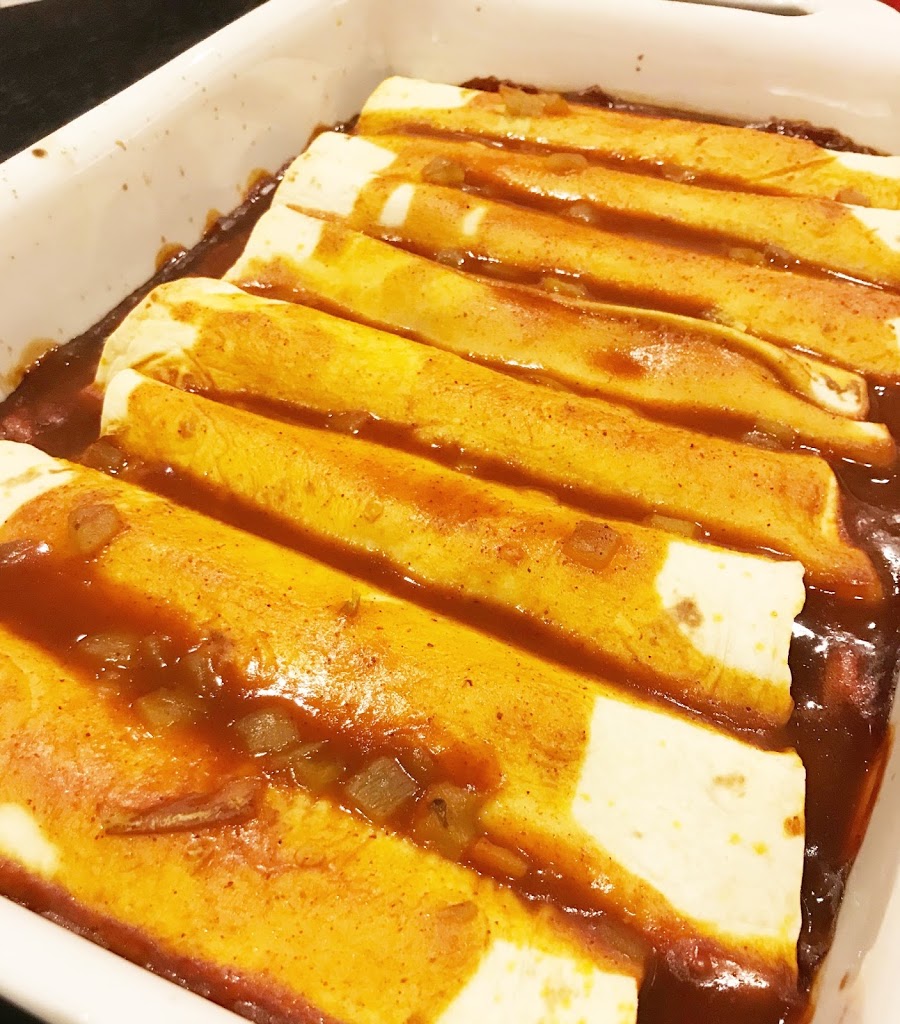 This is one of our all time favorites!  I found this recipe years ago in a Better Homes and Garden Magazine and love to make it on lazy weekends for Sunday night dinner (if I can I make the pulled pork in my slow cooker the day before)
Pulled Pork Enchiladas
Chocolate Recipes
A few years ago Food Network Magazine had an issue with a year full of chocolate recipes – and as a full-fledged Chocoholic I made every single one.  They were all good, but some were definitely better than others.  Since we broke out the recipe for Chocolate Croissant Bread Pudding this month I thought I'd share with you the chocolate desserts that we liked best and have made again.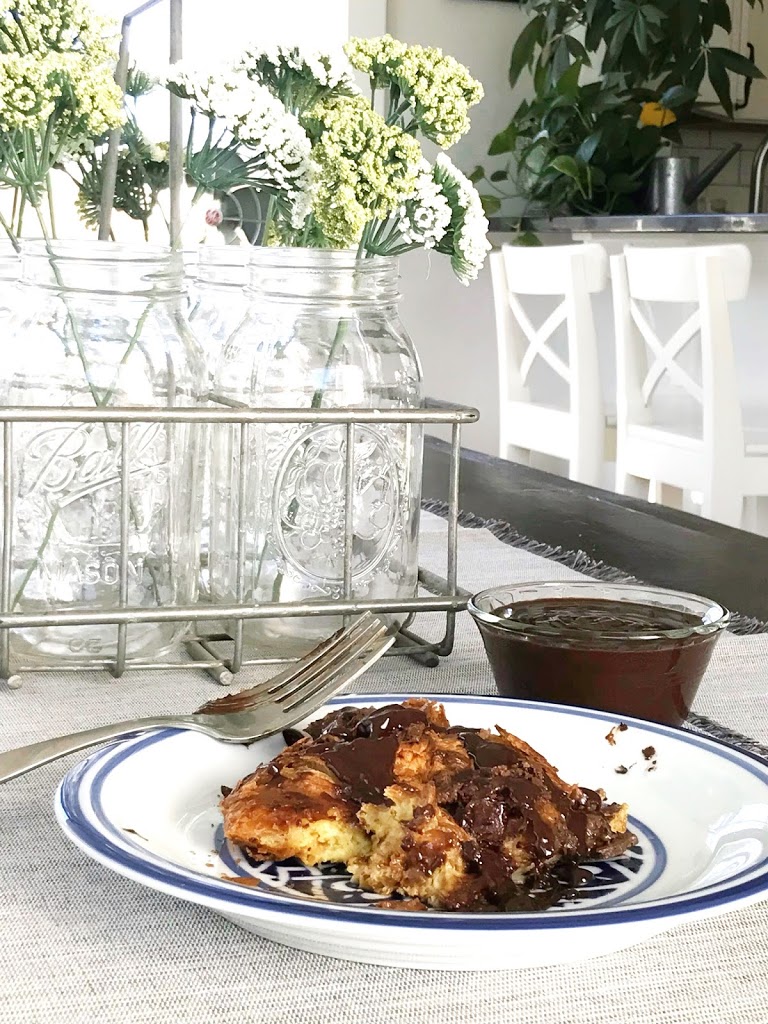 Double Chocolate Croissant Bread Pudding
Chocolate Pavlova with Strawberries and Cream
Chocolate Carmel Banana Ice Cream Pie (THIS ONE IS AMAZING IN THE SUMMER!)
Triple Chocolate Hazelnut Cookies