Decorating
Ideas for adding Unique Art to your House – the Moderate Time or Money Edition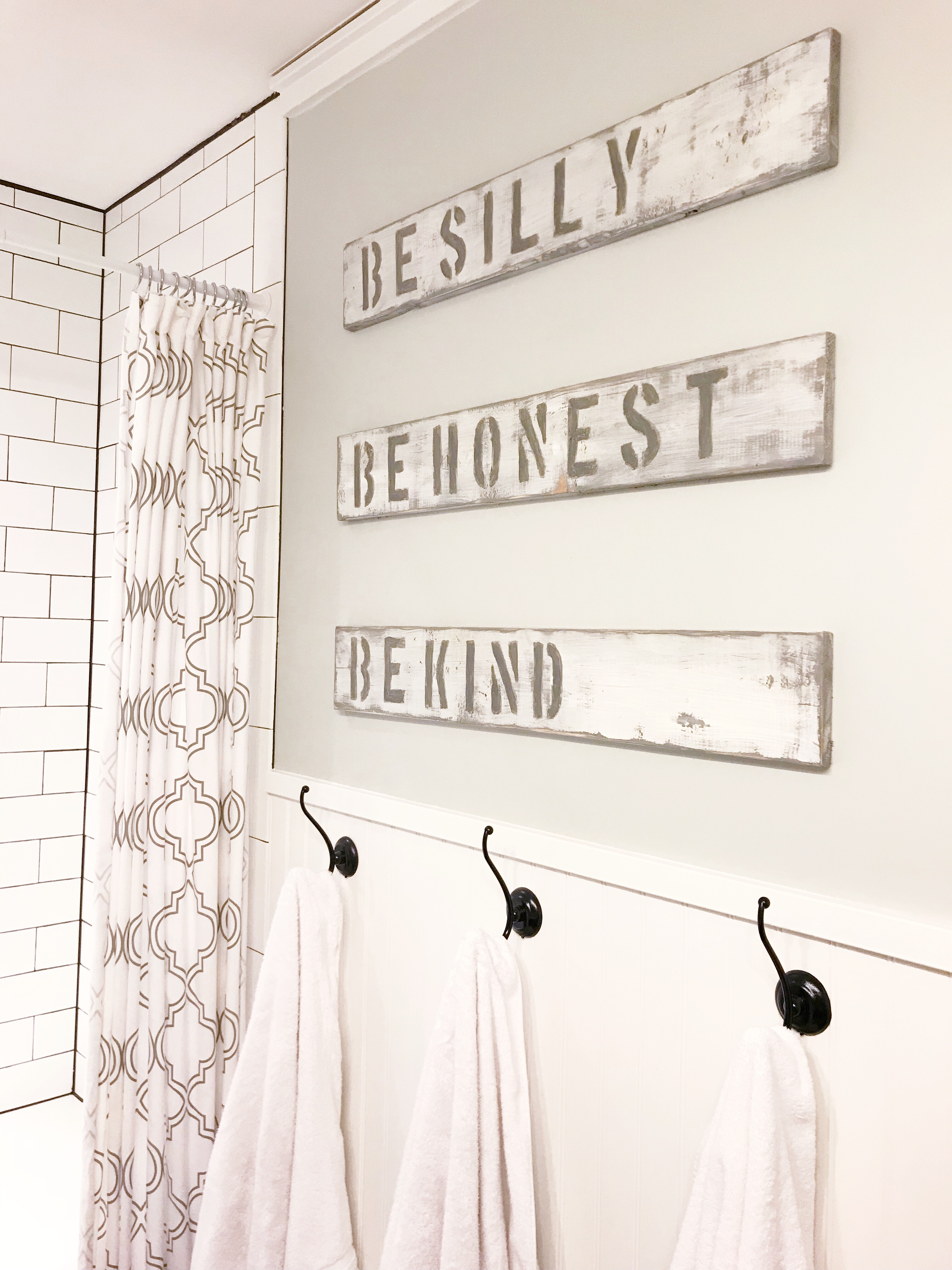 So I think I promised to share the second part in this series weeks ago – so my bad, totally over-promised on that one! But since better is never late than never here is Round 2 of ideas for adding unique artwork to your home, the Moderately Time Consuming or Expense edition.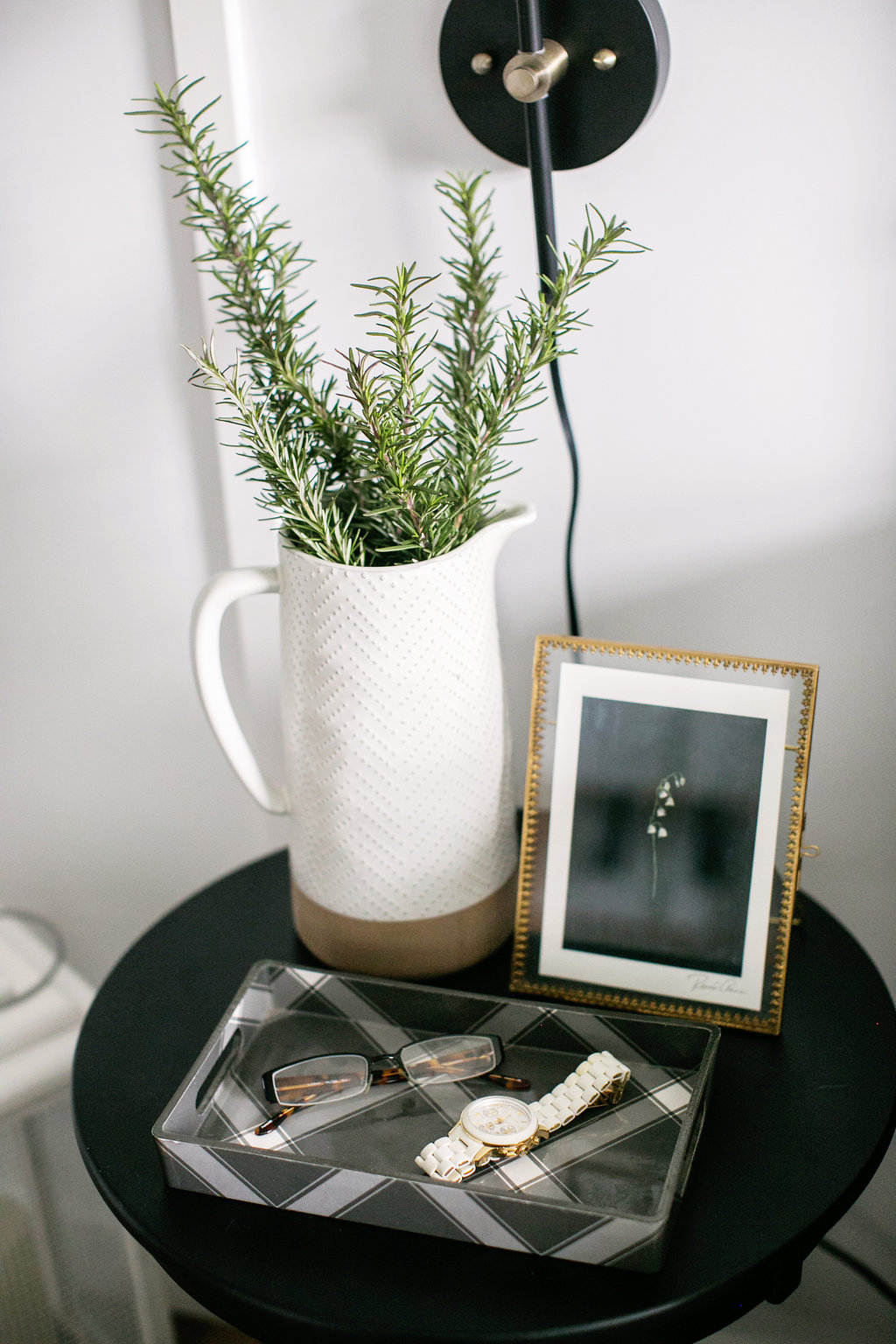 Some of these ideas take a little bit more time or DIY skill and some take a little bit more money then those I included in my "Cheap and Easy" series, but none of them take both.
The first few ideas I list involve creating your own Art – and before you roll your eyes at me and say "but I'm not an artist" please believe me when I say that you don't have to be an artist to create your own artwork. It may take a little bit of extra time, and maybe some materials that you don't have laying around the house, but you can do it! If you're nervous about making something that will be on display for every guest that enters your house to see, then start with the spaces that only your family uses. A child's bedroom, playroom, or even bathroom is a wonderful place to add something handmade – it will instantly be special to them, imperfections and all.
Gettin' Crafty with It

Pinterest is still my hands down favorite place to go to for DIY artwork inspiration. Sometimes I have a very specific idea for what I want on a wall and I'll search to see if anyone has any tips on how to make it myself first before I buy it. In the guest bathroom upstairs I really wanted a vintage looking eye chart for some reason, so I found this tutorial on Pinterest involving having an engineer print made and modge-podging it to canvas – both things I had never done before but I decided to just give it a try. TBH it came out kinda crooked and a little more distressed then I had planned but I went ahead and hung it anyway and now I barely notice the problems. Sometimes the things that you obsess about not being perfect at first become quieter as time goes by and just end up adding to the story of your house.
Other times I have no idea what I want and look through my random DIY board for a spark of creativity. I came upon a lot of really awesome string art while browsing (like this one where they used string to frame out a MIRROR!) and thought the boys bedroom would be a great place to try it out. I used some extra boards that I stained, a bunch of nails, and some thread to make an initial for each of my sons. It took a decent amount of time, but it honestly was a relaxing way to spend a breezy afternoon on my patio. This is a similar tutorial.
Here are some other Pinterest favorites I've got saved – go ahead and take them for a spin and let me know how they turn out!
State String Art | Wood Shim Art | Butterfly Collage | Map Art
Graduate to Paint
If projects like the above are a little too crafty for you then why not try some paint! An excellent way to upgrade any DIY project is to transfer it to canvas. One of my favorite artists is Jasper Johns – he would paint very simple images (like the American Flag or a Bullseye) but he did so with exaggerated or "painterly" brush-strokes. I love to take that same approach to things I DIY, for example, the large "Hello, World" sign in the boys playroom. It started off as a huge canvas that came from Joss and Main damaged that they told me to keep, so I painted over it. When you get up close you can see the brush-strokes of each letter which to me instantly says "One of a Kind".
For a really easy paint + canvas project check out this one from Sherry at Young House Love – she literally just used a ruler and a few paint samples from the Hardware store to create an awesome graphic painting that can be changed into literally any design or color that you want. For a different approach, create a geometric pattern with painters tape, paint over it in a solid color, then remove the tape before the paint dries for a clean abstract look.
Be Brave Enough to Share your Work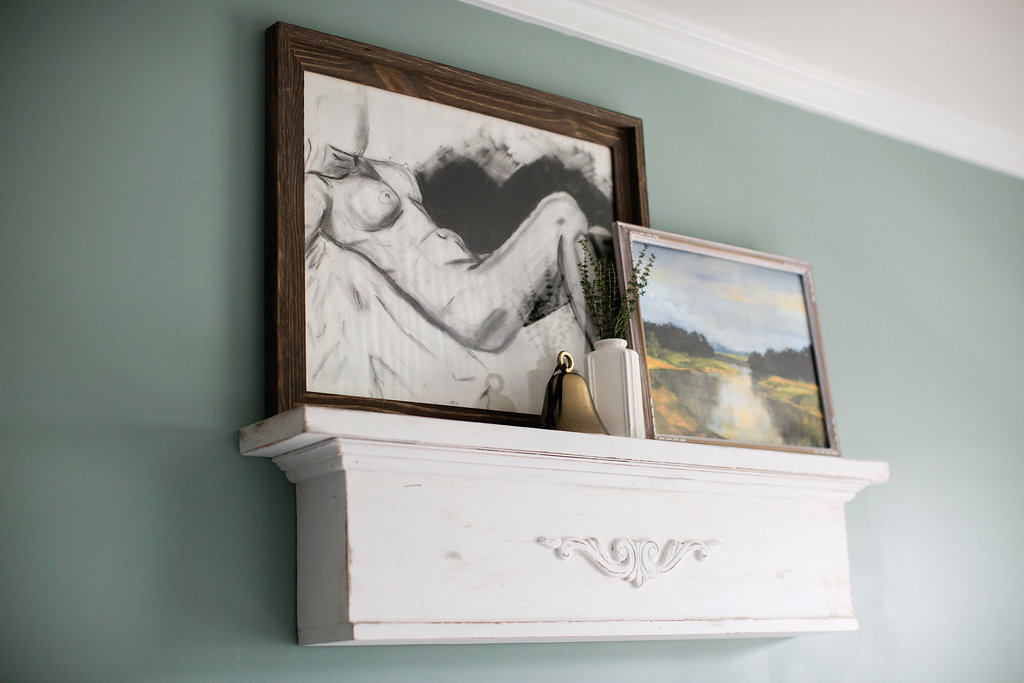 Before I get off of this topic, I just wanted to include a note to anyone, who like me, loves to create but has always struggled with the confidence to share their own artwork. I have always drawn and painted, but only recently have started to hang my own original work in my house and most of it still sits in a box in my basement. But when I was decorating my Guest Room I wanted to add a nude drawing above the bed and I found myself looking through my old stacks of figure drawings – and you know what? I was impressed with them! I spent a lot of time comparing my work to others instead of embracing and developing what made mine unique. So if anyone out there has their own box collecting dust somewhere – take a Sunday afternoon and go through it, you just might impress yourself and find something worthy of hanging on your wall.
Experiment with Display options
A great way to mix up your collection is to look for different ways to display your art pieces outside of a standard glass frame. My husband bought me this wonderful Butterfly print for my birthday one year and I really wanted to find a way to hang it similar to the way I'd seen vuntage botanical prints hung, as if they were old pull down classroom maps. Low and behold I found this tutorial on Joanna Gaines blog (because of course! where else would it be). With a few simple tools and materials I got the exact look I was going for.
If you're more a shopper than a DIYer, try mixing pieces from different stores to create a totally unique display. In my laundry room I combined some postcards I had picked up at IKEA, with a doorknob hook I found at Michaels, and a clothing pin frame from Khols and presto – a really cool way to give a boring room some color and character.
Don't forget your Frame
While you're focusing on selecting artwork, don't forget to put some thought into your frames, whether you're making artwork yourself or buying it. A very easy way to elevate your own artwork is to add a really simple wood frame and either stain or paint it. If you're looking for a tutorial on how to do this, do yourself a favor and check out this one from Orlando Soria and enjoy a good dose of hilarious sarcasm along with your DIY'ing.
If you have a really special piece (like this gorgeous 19th century etching that I found at an antique store) consider taking the extra step and have it professionally framed and matted. I know Michaels is always running crazy framing sales, but also look around to see if there are any local frame stores in your area because they may have a lot more choices. If you live online (like me) then check out Framebridge which not only has an option to physically mail in artwork to frame, but also offers services for digital images.
Support the Artistic Community
To me, one of the absolute best ways to add a unique piece of art to your house is to go directly to the source and find a working artist to support. Minted has an amazing library of prints from contemporary artists (like my happy little gazelle) and I can get lost in it for hours at a time! I'm also waiting for the perfect spot to add something from Jenny's Print Shop, which is an online gallery of original prints that you can download and print yourself (some are available in HUGE sizes too!) A lot of people swear by Etsy to find work from working artists, but I find that it's a bit overwhelming so be prepared to dig if you go that route. I actually prefer Instagram to Etsy – whenever one of my favorite designers mentions an artist I check them out and follow the ones I love.
If you're lucky enough to know an amazing artist make sure to bring some of their work home (and tell everyone else to do the same)! All of the above prints were designed by my unbelievably talented friend Tim at Timothy Anderson Design and they are honestly some of the most beloved pieces in our house. If you love Sci-FI, Pulp Comics or anything Star Wars related you've got to check out his awesomely beautiful and absolutely one-of-a-kind designs.
Think in 3 dimensions
I didn't mention this in my last post but it should definitely be mentioned that artwork in no way should be limited to only 2 Dimensions. Investing in a beautiful piece of sculpture or pottery can add real interest and character to any surface in your house. i found the dark blue vase in a little pottery shop in Pittsburgh years ago, but local chotcki stores, craft fairs, or anywhere artisans are selling are fantastic places to keep your eyes open for one-of-a-kind pieces for your collection. And don't overlook mass-produced options – the white and blue vase I got from Target and I have to say they have really upped their game the last few seasons, especially with their Project 62 line. West Elm also has some beautiful vases and many of them (like these that I just bought on SUPER sale) are hand-made by global or local tradesman.
I also love to mix things up and include 3 dimensional objects on my walls, especially finds from the Antique store. My father has been collecting thimbles for me since I was little and this antique printer drawer works perfectly to display some of my favorites. It was pretty beat up when I found it and I was worried that it would look too rough in my house, but once I got it home it was the perfect contrast against so much shiny and new stuff. If you find antique shopping overwhelming just remember – when you see it in an antique store it is surrounded by lots of other old and probably pretty busted stuff, but everything will look much different (and 100 times better) when you get it home!
———————————————————————————————-
That's a wrap on Part 2 folks! If you're looking to spice up your walls a little bit and add some variety I hope you take one of these ideas for a spin. And be sure check back here at Hilltown House in the next few weeks because I'm planning my own announcement that may be able to help you and your blank walls out!