After feeling like Halloween, Thanksgiving, and Christmas melded into one giant holiday I was all for an extra long January! I was able to rest and reboot and start the year on a really good page. I knocked out the Guest Room Makeover during the $100 Room Challenge and event finished putting my Xmas decorations away before Valentines Day (a new record for me!) I also got a great head start on my 52 Week Happy Home Challenge – last year I learned that it was really hard to stay motivated around the craziness of the holiday's so this year I'm going to cross off a few extra items when I have extra time. Here's what I knocked out in January: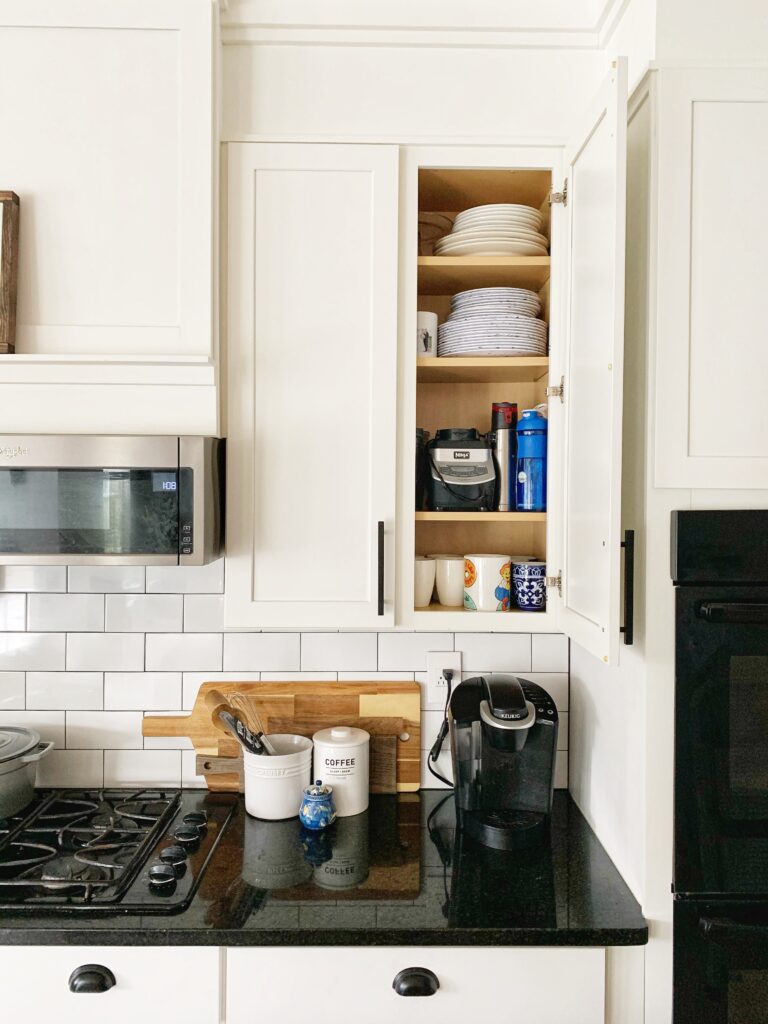 1. Fix the top of the stair runner
2. Buy a new plunger for the downstairs bathroom
3. Install a new toilet paper holder in the guest bathroom
4. Organize the Coffee Cabinet
5. Buy/Install new light bulbs for the Master Bathroom
6. Buy/Install new light bulbs for the Powder Room
7. Buy/Install new light bulb for the Mudroom
Philly Home Show
If there's one thing I've learned since starting this Blog it's that you'll never grow without taking risks and saying YES to things that scare you. This month at the Philly Home I not only got to host my own DIY workshop for the second time, I also spent the day recording TV promos with anchors from FOX, NBC, and ABC as well as getting to hang out with one of my favorite TV personalities – Jeff Devlin from Stonehouse Revival (who is as kind and funny in person as he is on his show). It's an experience I would never have gotten a chance to do without saying YES to dozens of things these past few years that quite honestly still fill my stomach with butterflies, but one that I'll never forget. You can catch me again this month at the Philly Home and Garden Show on Feb. 15th and 16th at the Make it Take it Workshop so if you're in the area come say hi!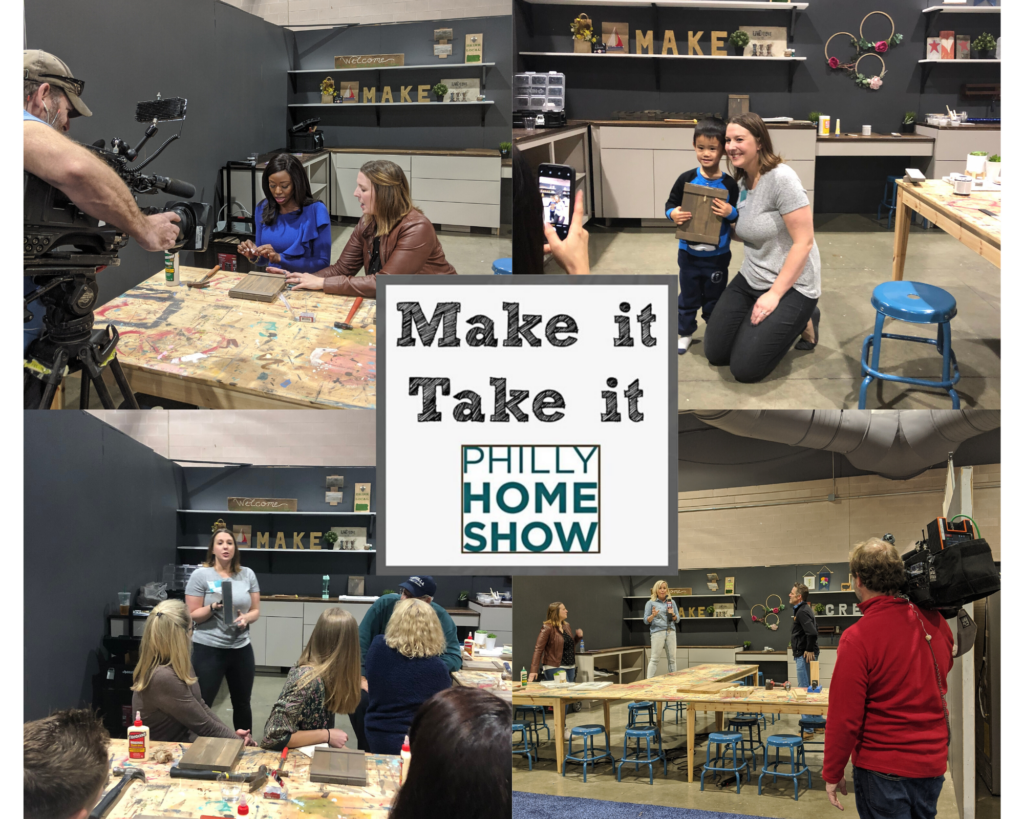 Fun Ways to Celebrate Valentine's Day
I'm going to try something new this year – along with wrapping up each month I also want to share some of my favorite ideas for the month ahead whether that be around decorating, cooking, hosting, or maybe even things to do outside the house! This month I'm sharing some fun ways to spend Valentine's Day, but let me know your thoughts on this idea and if there's anything you'd like to see me include in the year ahead!
Dinner Ideas for Two
Some years me and the husband go out for a nice dinner, but some years I just love to slow down and cook something special. Here's some of my favorite grown-up menus perfect for a table of two:
Crostini w/roasted red pepper slices and gorgonzola cheese (heat under a broiler for a few seconds until the cheese melts); top with balsamic vinegar glaze
Chocolate Covered Strawberries
Valentine's Day Ideas for Kids
Last year I threw the boys a fun chocolate fondue party full of lots of sweets, but you could easily do the same with some savory cheese fondue as well! Or throw your own cupcake or cookie decorating party – just pre-bake the desserts and line your kitchen table with decorating supplies. Or if sweets aren't your thing, raid your crafting closet and set up a full out Valentine's Card making station. My one tip in any scenario is to make clean up easy by covering your surfaces with a cheap roll of craft paper – you can decorate it beforehand or let the kids decorate it when they get there. The fun thing about Valentine's Day is that the candy itself makes the perfect decoration so you don't have to stray to far to add some festive touches to your party table.