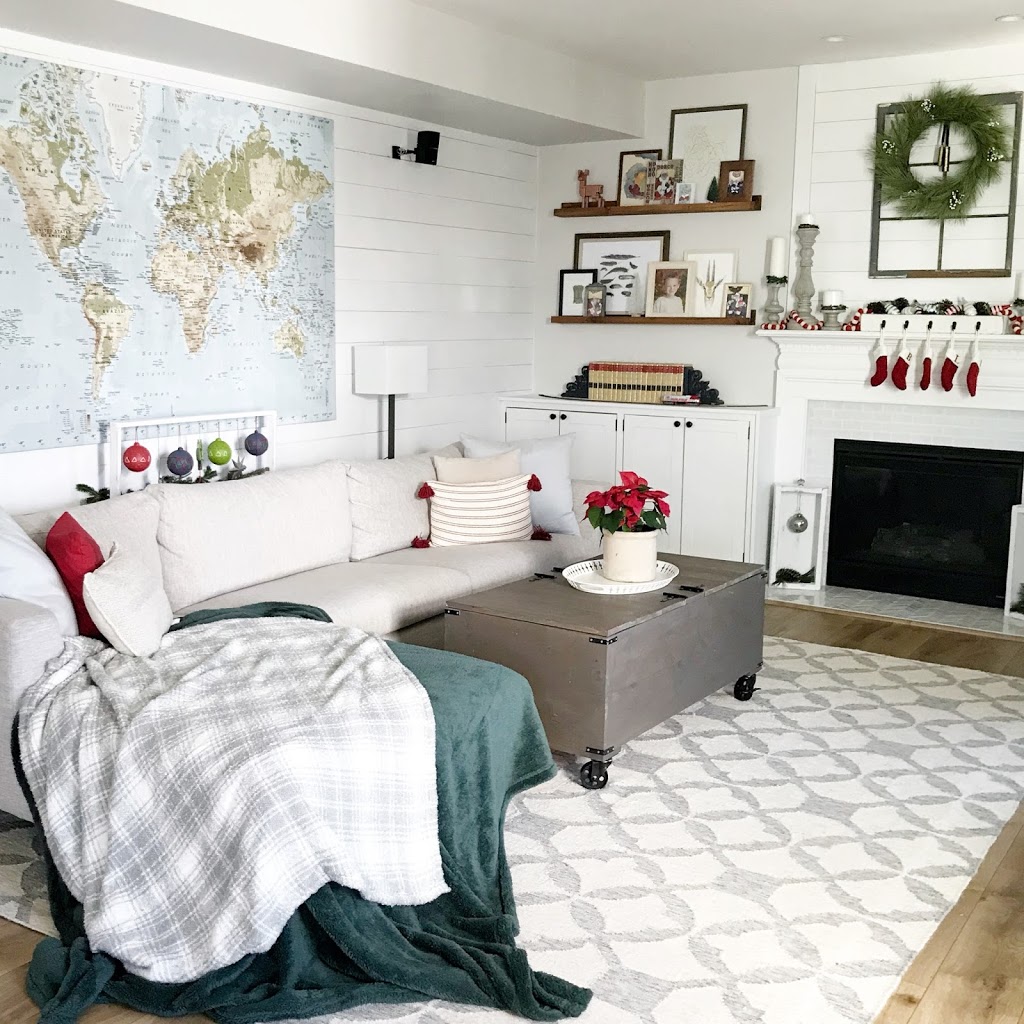 It's pretty dreary here but I'm feeling mighty cozy in our finished living room. Last time I shared the couch side, and today I'm here to bring you **trumpets and fanfare** the TV side!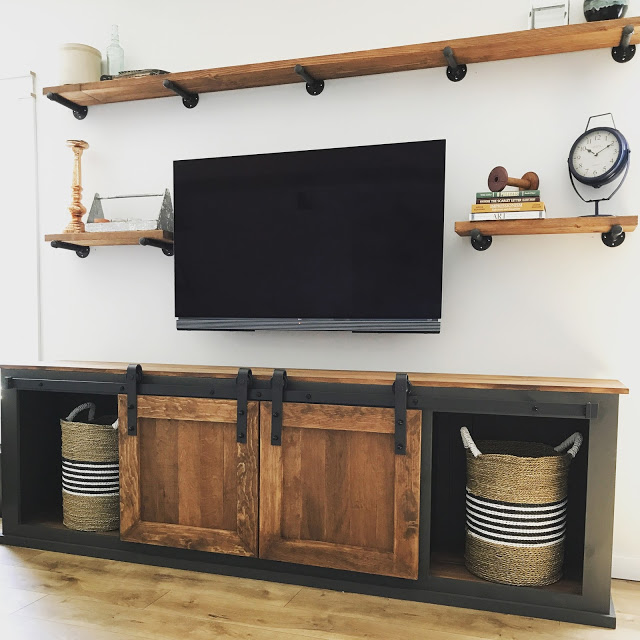 When I started thinking about my plans for this year the living room honestly wasn't even under consideration, but it became clear that my patient husband was quietly pinning over the one thing he wanted to buy for our house – this TV. So before starting anything else big, I made him a deal…..he could get his TV, if I could get my couch – DONE! I'm trying to get him to write a guest-blog on all of the smart-home features we have been implementing in the house, but for now what's important to me is that it's super thin, we only have to use one remote to control everything, and the boys can easily use it. Win / Win / Win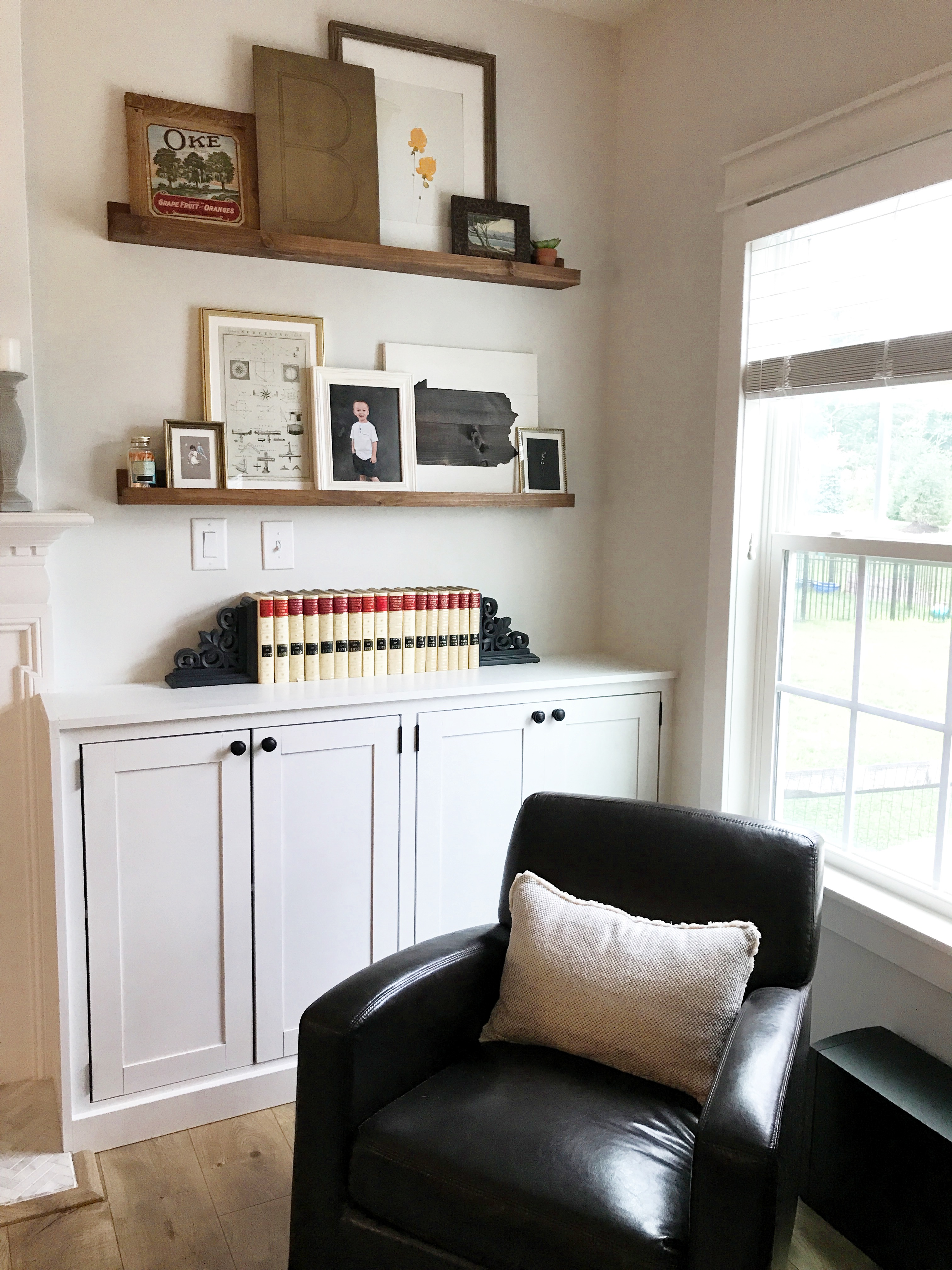 To highlight this beauty I knew I wanted to replace our old media cabinet with something much more open. Our old one really was great (and it will be going to a new loving home) but it was a little bit too short and blocked out the light from the second window. Once we took it down the whole room immediately got a lot brighter! Before we could even start planning the new media center, we had to get that thing up on the wall. If you're interested in how we did this check out this How To from Young House Love which has links to everything you need.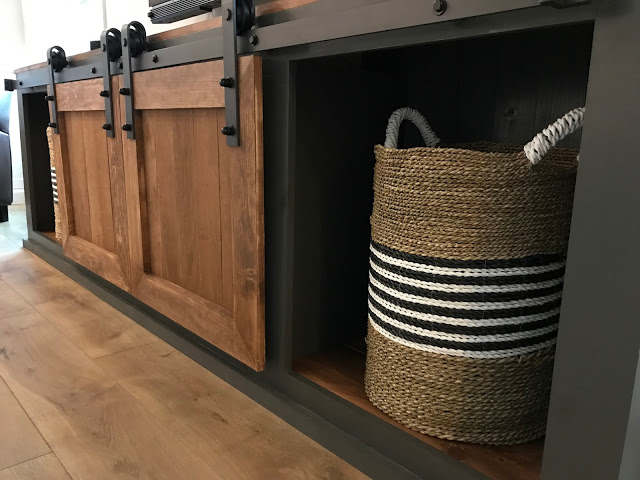 Next, I got to work on my new favorite piece of furniture which I built using the Grandy Sliding Door Console plans from Ana White. It's almost 8 1/2 feet long and takes up pretty much the whole wall between the two windows so it's incredibly impressive in person. I made a few modifications from the plans to 1) add extra shelves to the two middle bays and 2) make the end bays open so the boys could still hide in there (I love making furniture with special kids functions!) Those baskets are from Homegoods, and if you've never tried to find two matching baskets at Homegoods you haven't stood on the brink of insanity! But considering that anything that came close to the size I needed was running around $50 – $100 a piece (!!!) it was worth it.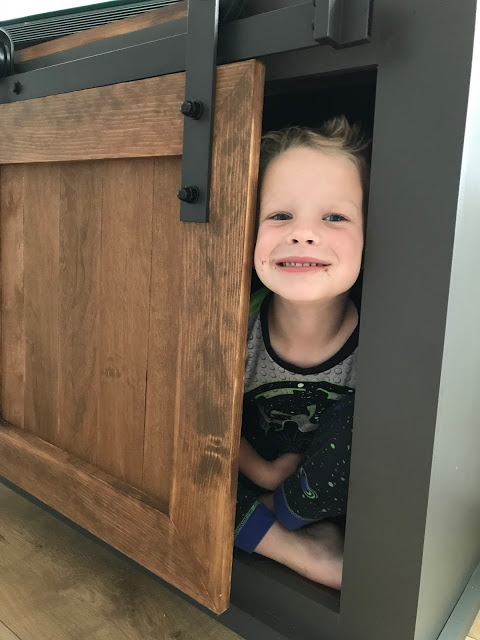 This was my first time using barn door hardware and I'm really amazed with how easy it was to install and how wonderfully it slides – I used this kit and order an extra set of door hardware to accommodate the two. For the finish I wanted to do something two-tone that was darker and balanced out the white shiplap so I used Sherwin Williams Urbane Bronze for the frame (I just ended up buying a sample jar and it worked great! Best part…only $8!) and Rustoleum Varathane stain in Early American, which I also used on the picture ledges.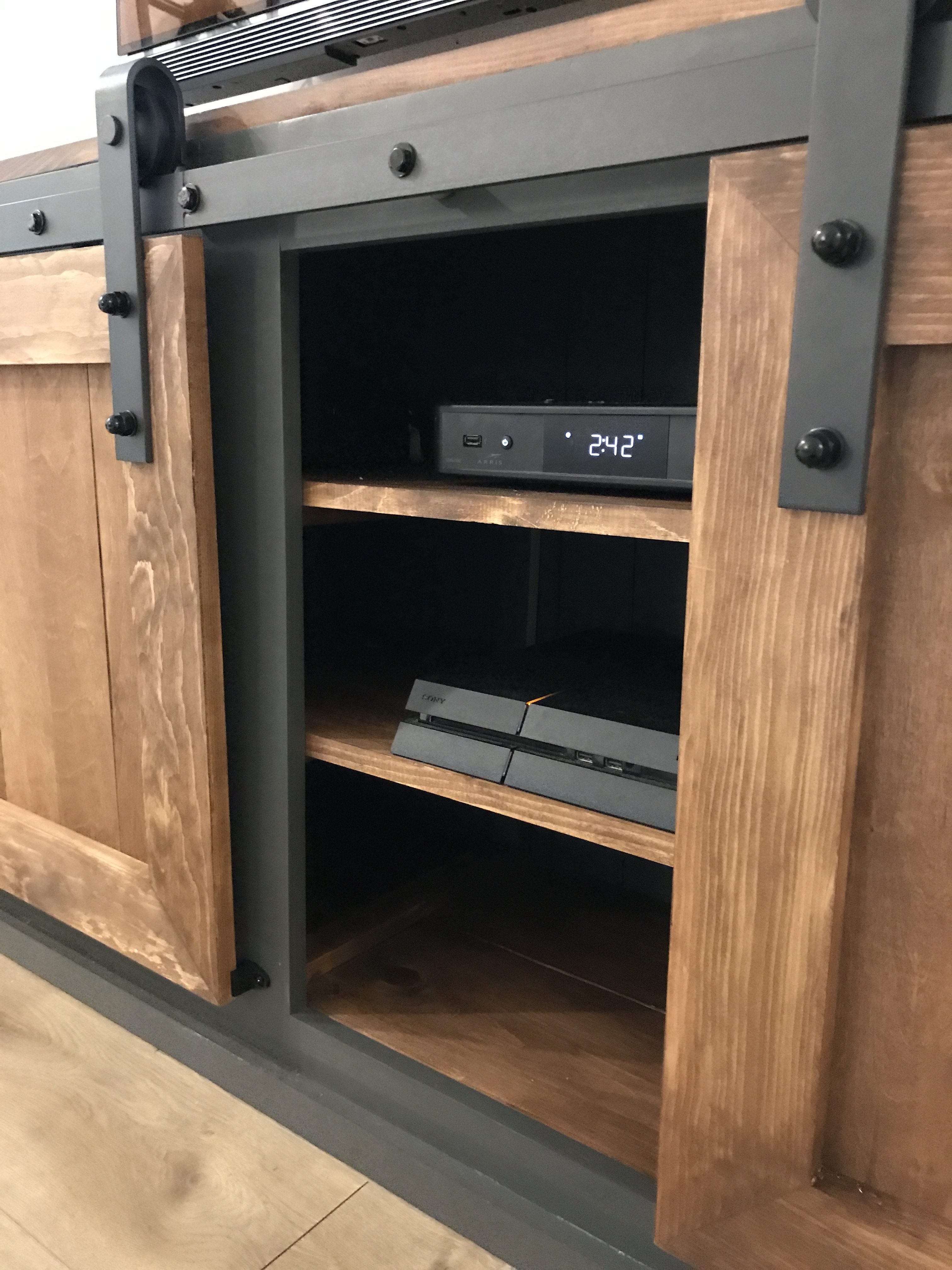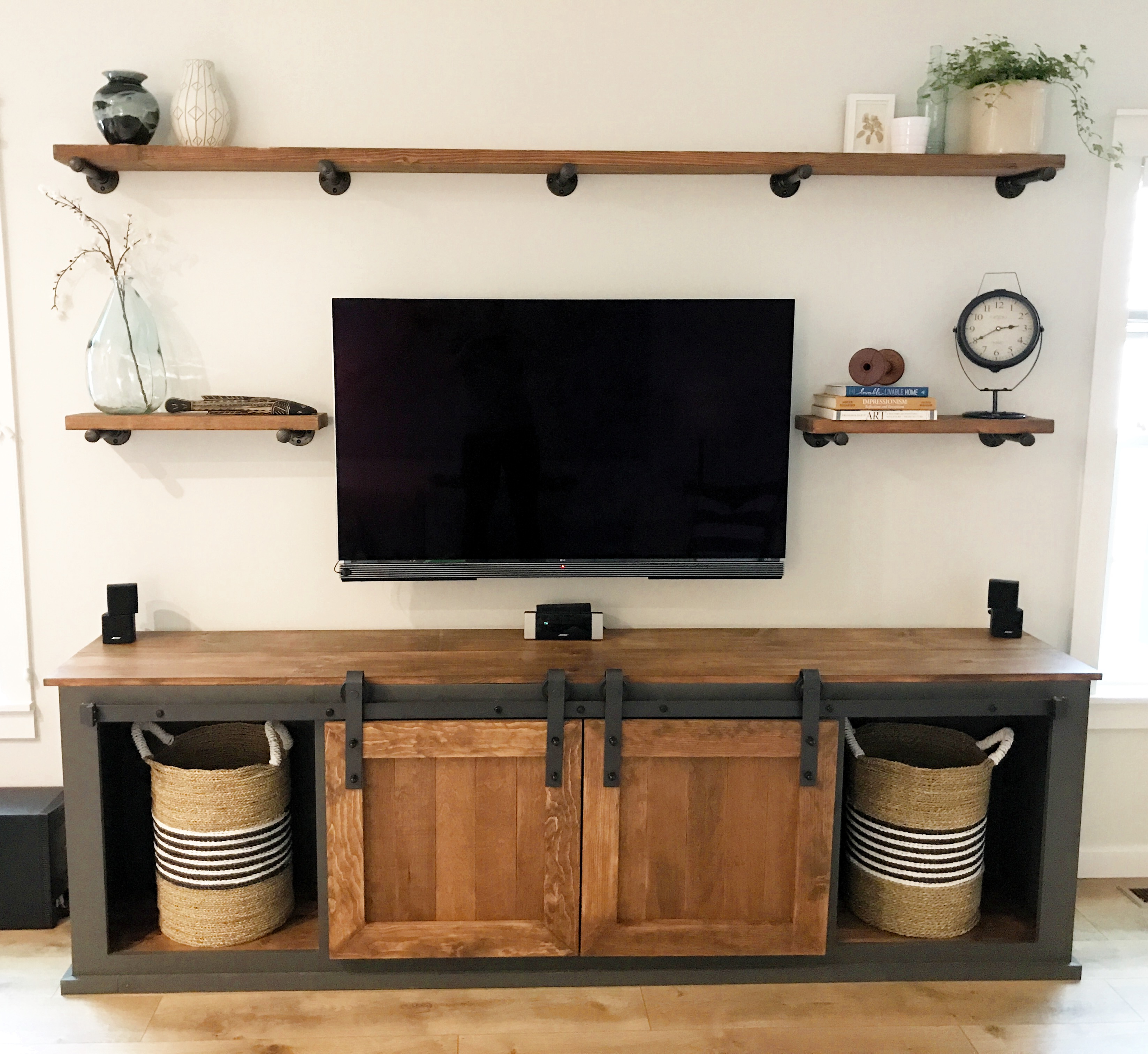 As the wall came together, my design for the upper shelves changed a lot from my original plans which included vertical structures made of black pipes that would hold up the shelves. Once we started building them out though it became clear that it would be EXTREMELY OVERWHELMING! So we started to scale back and we finally settled on just going for my old favorite floating pipe shelves – two on the side and one stretching across the top. I stained these also in Early American and used some spare 2×8 boards that I had. I've started to fill these up (the glass vase I just got from World Market and it's GORGEOUS and the Clock I picked up at Michael's on super sale when I realized that I wouldn't be able to the see the digital clock anymore – whoops) but I'm keeping the top shelf purposely bare. I've always loved hand-made pottery and vases and I think this is the perfect place to start to collect them. I have a little blue one that I bought in a shop in Pittsburgh, a fav find at Target, and I went searching for an old antique crock to use a vase for some climbing ivy (which I heard are easy to keep alive soooooooo…….we'll see).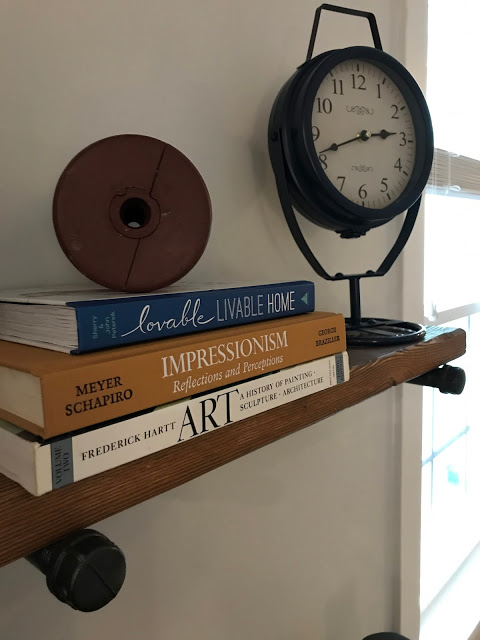 I started to show you the picture ledges in the last post, but now they're looking a little bit more lively! I'm thinking about writing a post sharing how I go about planning an art display because I've heard from some friends that adding something like this to their own house can be a little intimidating – and I can understand why. The versatility of art ledges is what makes them one of my favorite options – I can easily swap in and out family pictures and seasonal decor without having to worry about holes in the wall.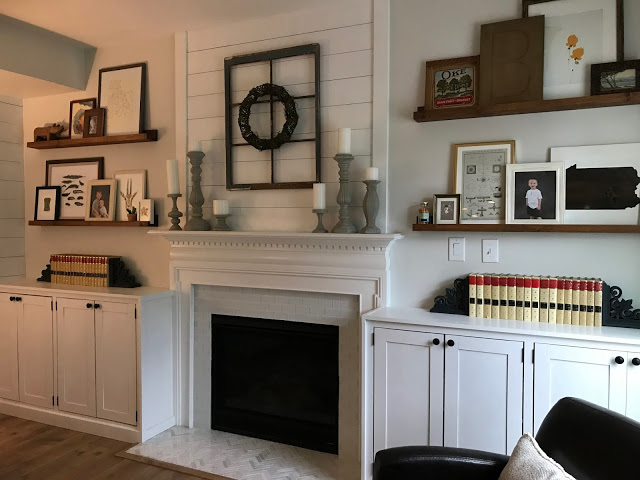 My main requirement was to have a space to display the boys school pictures and you can see them tucked into each side along with a collection of made, found, and bought pieces – including some cheap finds from the antique store, an old water color of my dad's, sentimental pieces from my grandparents and brother, as well as that outline of Pennsylvania that I whipped up Thursday afternoon. SPOILER ALERT: I also have some cheap placeholders up there for now, including that feather print that literally just came with one of the frames!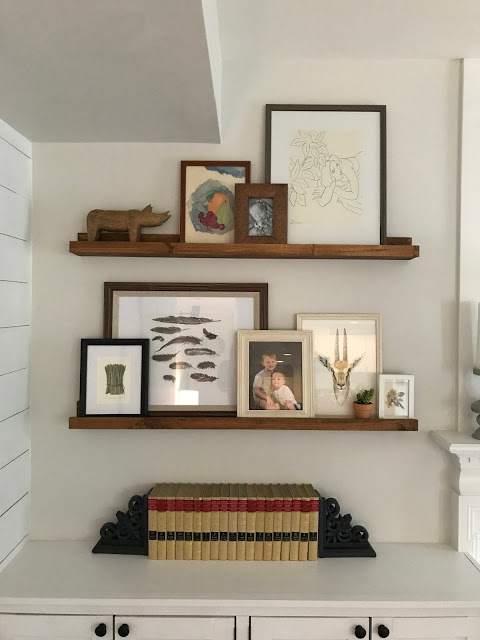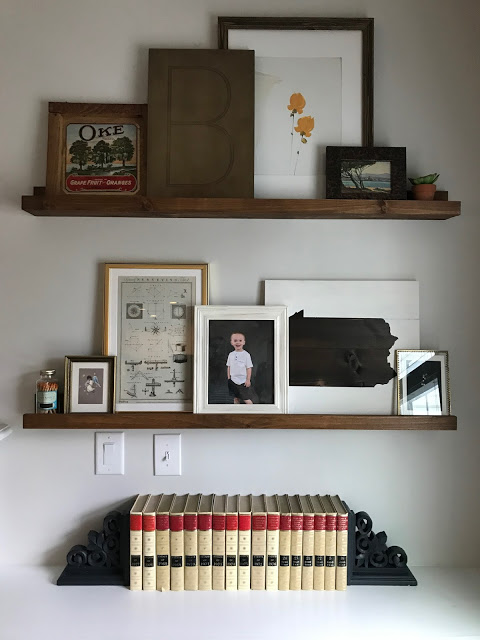 I'll share more tips when I write my larger post but if you're looking to start your art collection here are a few places to start:
Minted – This site is amazing and carries original art from current artists in all shape and sizes and also includes the option to include framing. You can get lost in this site for hours so my advice is to start a Pinterest board to collect all of your favorites and just Pin anything you love
Frambridge – I just used this site for the first time to frame the antique etching in the above pic because many of the design bloggers I follow rave about them. They offer framing services and you can either upload digital images, or you can send in physical pieces, and they will help you pick the best options! Totally easy to work with and the final product is awesome – and I only paid $100 for everything!
Michael's – Hands down my favorite place to find frames. If you haven't been recently you need to go and check out their new collections because they are beautiful, super unique, and available in a lot of different sizes. Also I just saw they have a coupon for an extra 20% off sale items today only SO GO!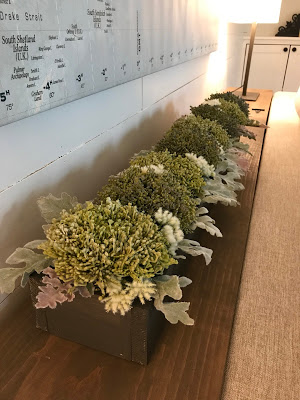 To finish off the space I built a few small projects including a
small blanket ladder
and a really simple box to sit behind the couch and hold some fake flowers. Again, I am not a plant lady and I have no shame in using artificial plants. I do find that it's very hard to find good artificial flowers especially large ones, so I like to use things that have a lot of texture as they look more natural – I can't tell you how many people have asked me if the fake sprigs I have on my kitchen table are real…that's success in my book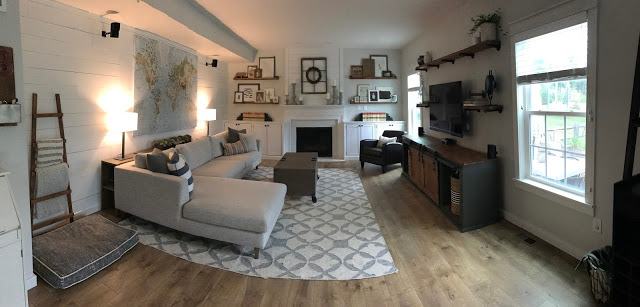 I grabbed this "sweet" panorama to give you an idea of how the whole space works together. I am so happy that I ended up moving this room up the list because this really is the space we spend most of our time in together – now it feels calm and cozy instead of a mash-up of our old furniture and kid clutter.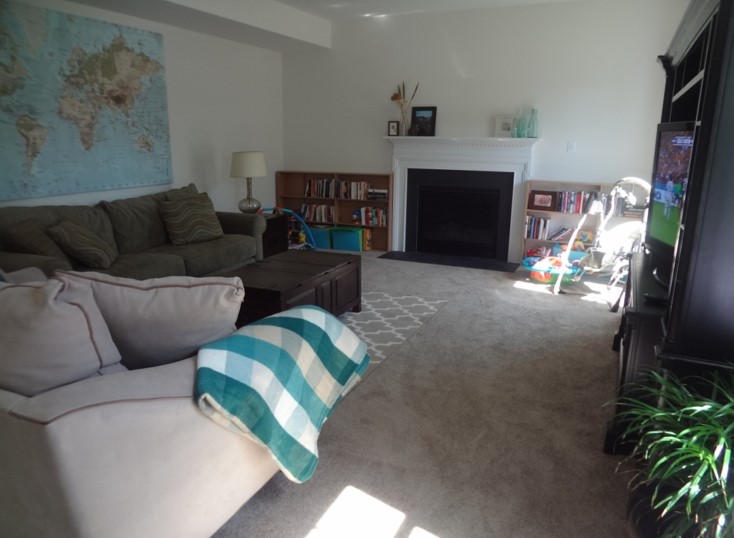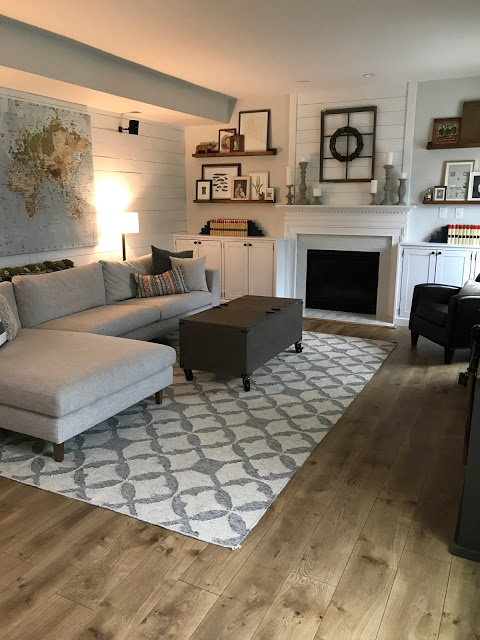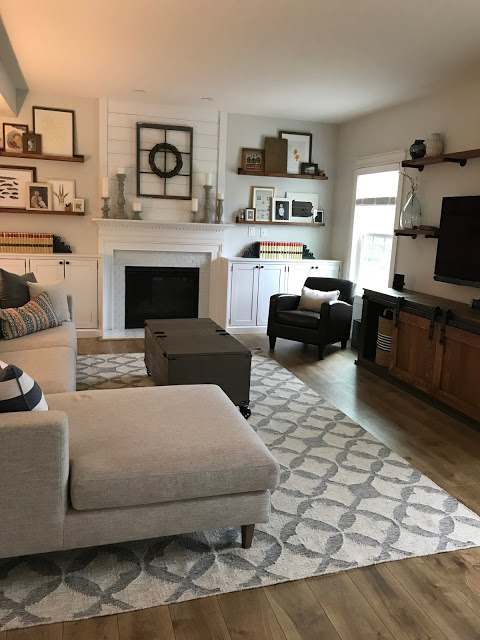 Wow – I haven't looked at that before picture in a really long time! LOL