As one of the toughest years of my life comes to a close today I am happy that I can at least say that 2018 is ending on a much better note than it started.   When I started looking through my completed projects, I was actually a little disappointed because it didn't seem like I had accomplished as much as I had wanted to despite feeling like I barely sat down all year — but when I thought about it more I realized a few reasons why that was:
1) The car accident that me and the boys were in last January really had a lasting affect on me (both physically and mentally) that carried into the Spring. In retrospect I should have listened to those around me and taken a little bit of time afterwards to reset instead of trying to shake things off and push forward
2) A big chunk of my time was spent behind the scenes this year putting in lots of time and energy taking this little brand of mine to a new level – we migrated the site to a brand new platform and jumped through never-ending hoops to start my online and Etsy store.  I tripled the size of my Instagram audience and saw my posts get recognition that I still don't believe in places like House Beautiful, Brit + Co, and Style by Emily Henderson.  I've improved my photography skills and honed my voice on my blog.  All these are hard to quantify on paper, but these are skills that will take me to bigger and better places going forward.
3) I took on A LOT of big projects that took me away from my own house (like this beautiful fireplace re-model).  In all honesty I loaded my plate up too much, and this year one of my goals is going to be to set better expectations of myself, but saying "yes" to so many new things not only challenged me to grow my business in ways I hadn't really thought of but also gave me a really good idea of my own limitations and strengths.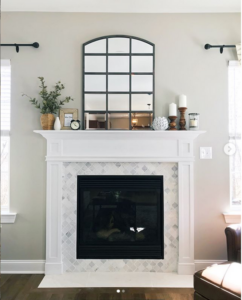 In the end while I may not have accomplished as much as I wanted to from my 2018 Wish List (I'm looking at you Jon's closet and kitchen Pantry) I feel that all of the energy I put into this year was very well worth it.  So join me if you will on a little nostalgic trip through some of my favorite projects from last year.
Spring 2018 One Room Challenge
By far my favorite project of the year was the Dining Room / Living Room Makeover I took on for the Spring One Room Challenge.  Both me and the husband still say that we can't believe that these rooms didn't exist last year!  Sometimes I look up at the coffered ceiling and have to remind myself that I actually built that – it's one of my proudest DIYs to date.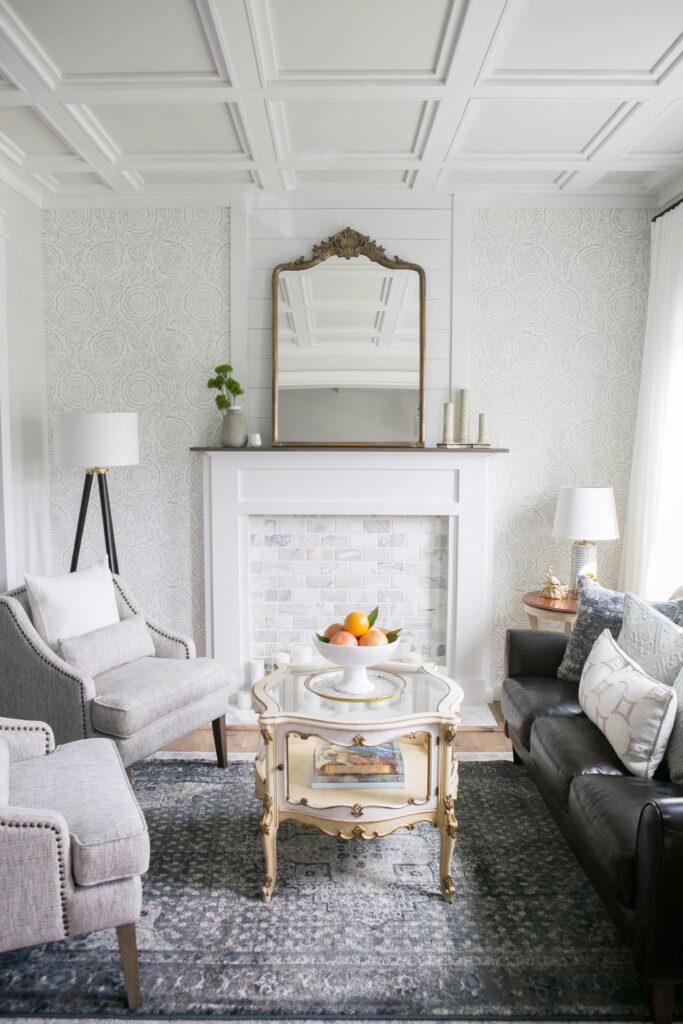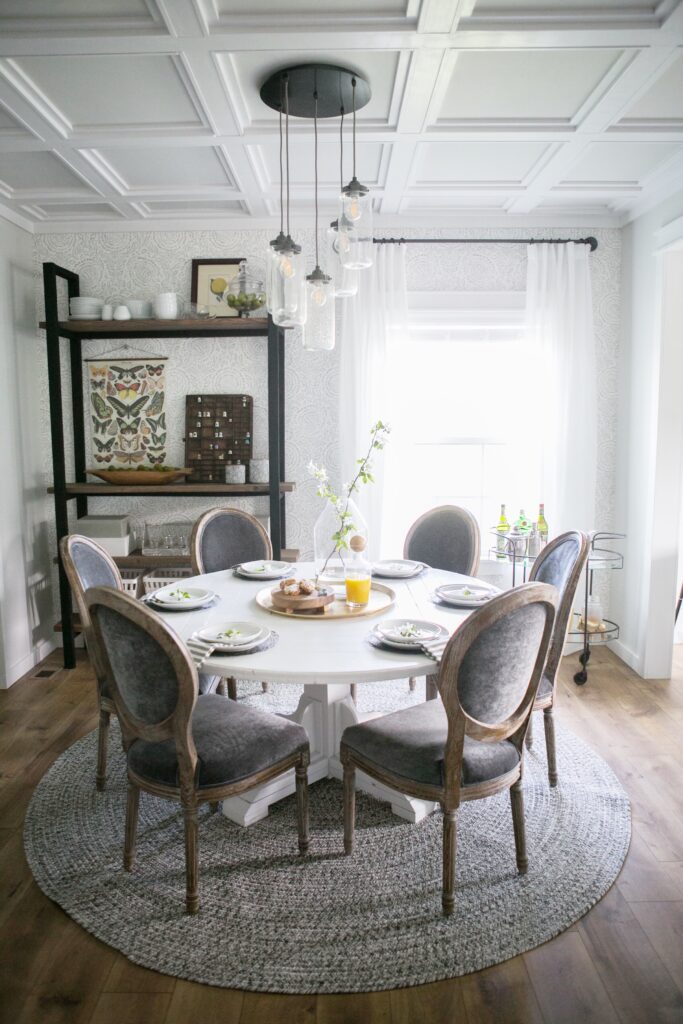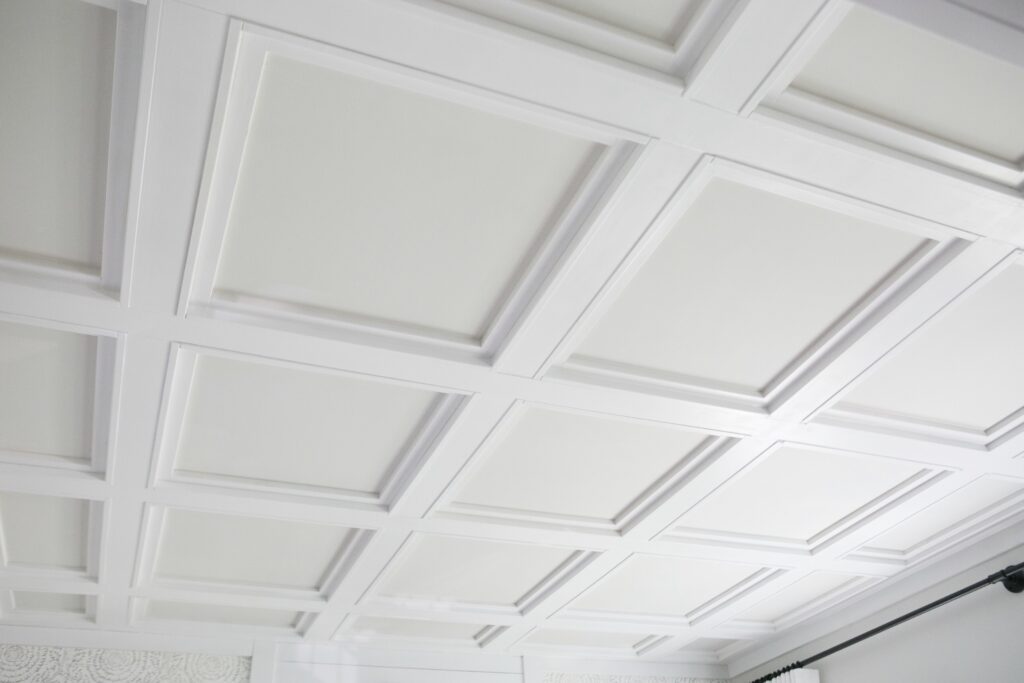 Garage and Basement Organization
These aren't the prettiest projects but they bring me just as much joy as anything in my home!  A second set of basement shelves and a much needed garage workbench have given me plenty of room to work and store tools/supplies.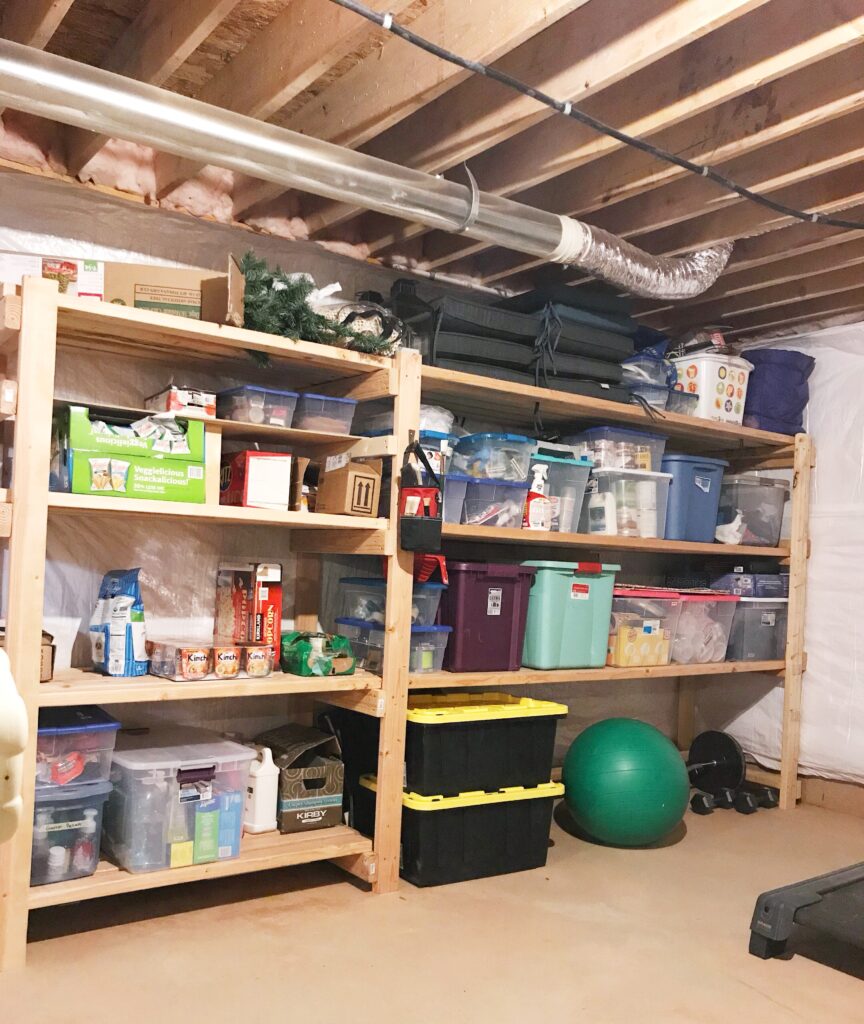 Kitchen and Dining Room Tablescapes
I was really inspired by all of the beautiful Tablescapes on Instagram and Pinterest so I tried my hand at creating my own throughout the seasons this year.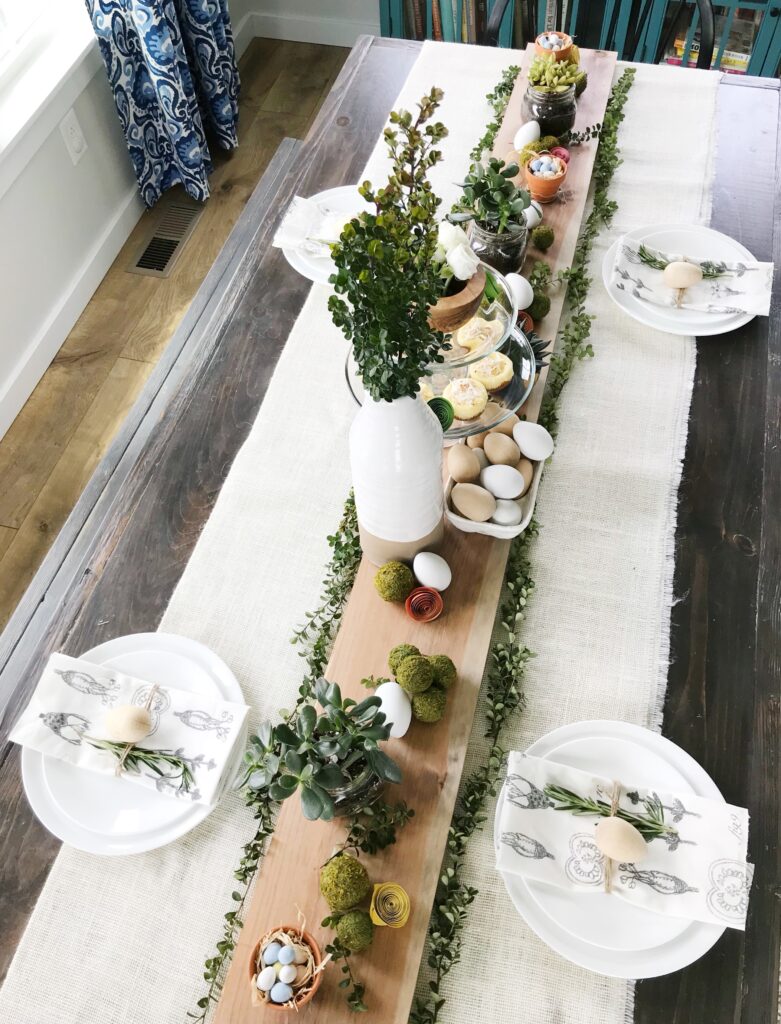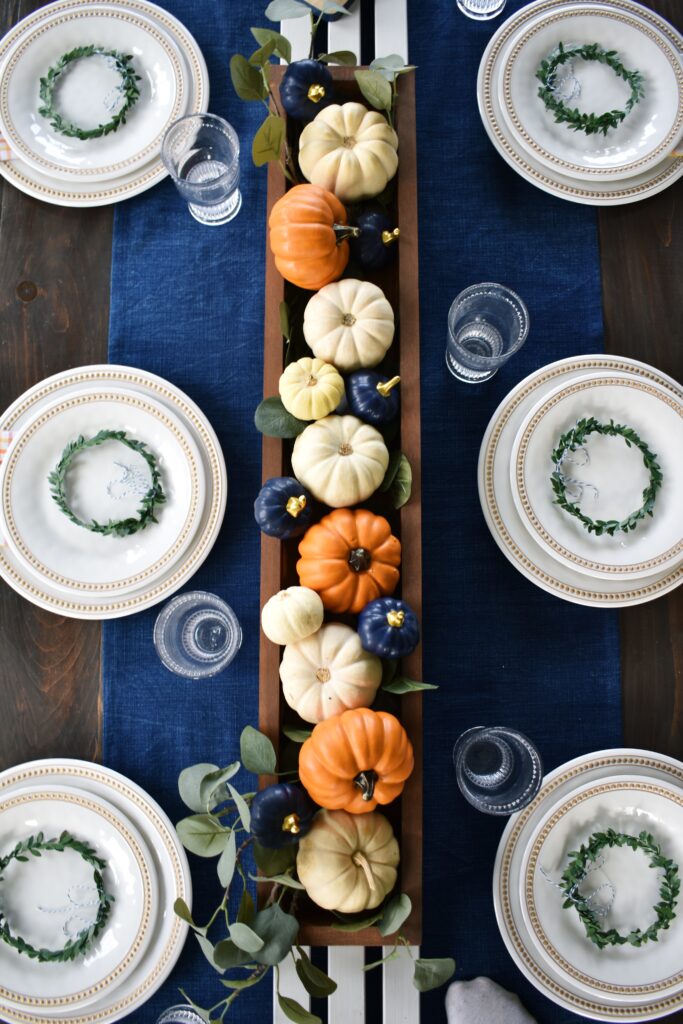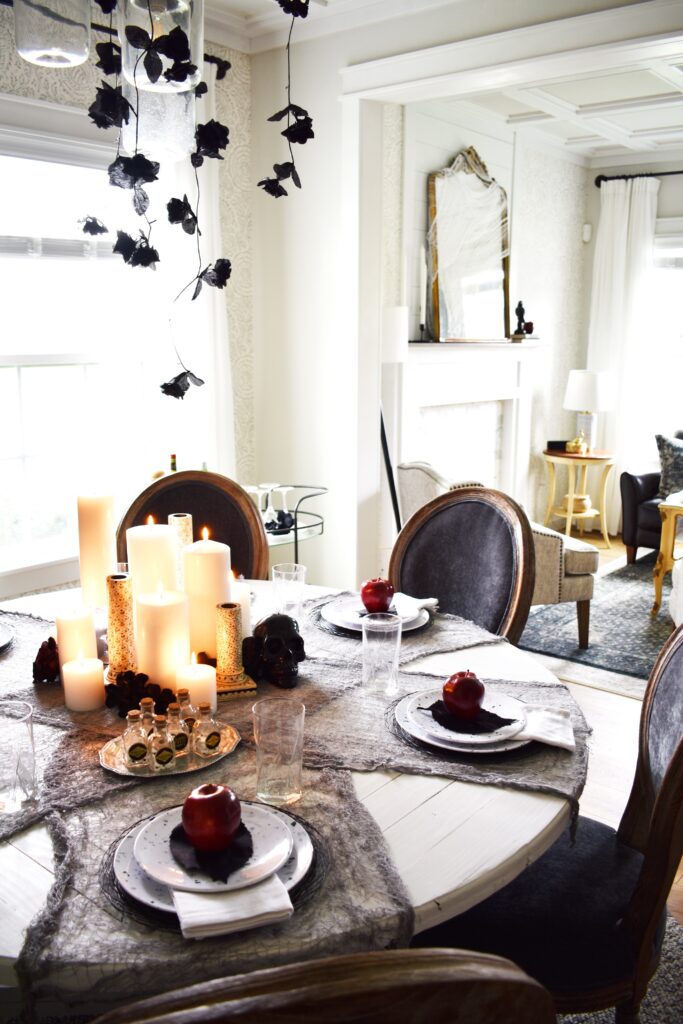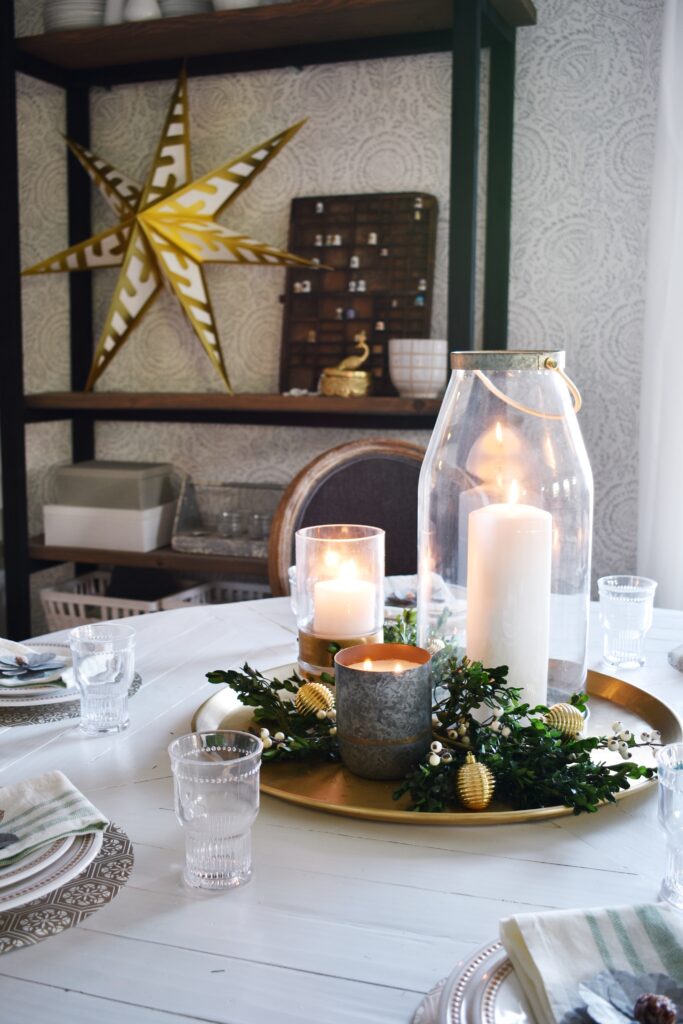 Custom Builds
Almost all of my builds this year were ones that I designed from scratch and I'm pretty proud of that!  I tried new techniques, new finishes, and invested in lots of new tools.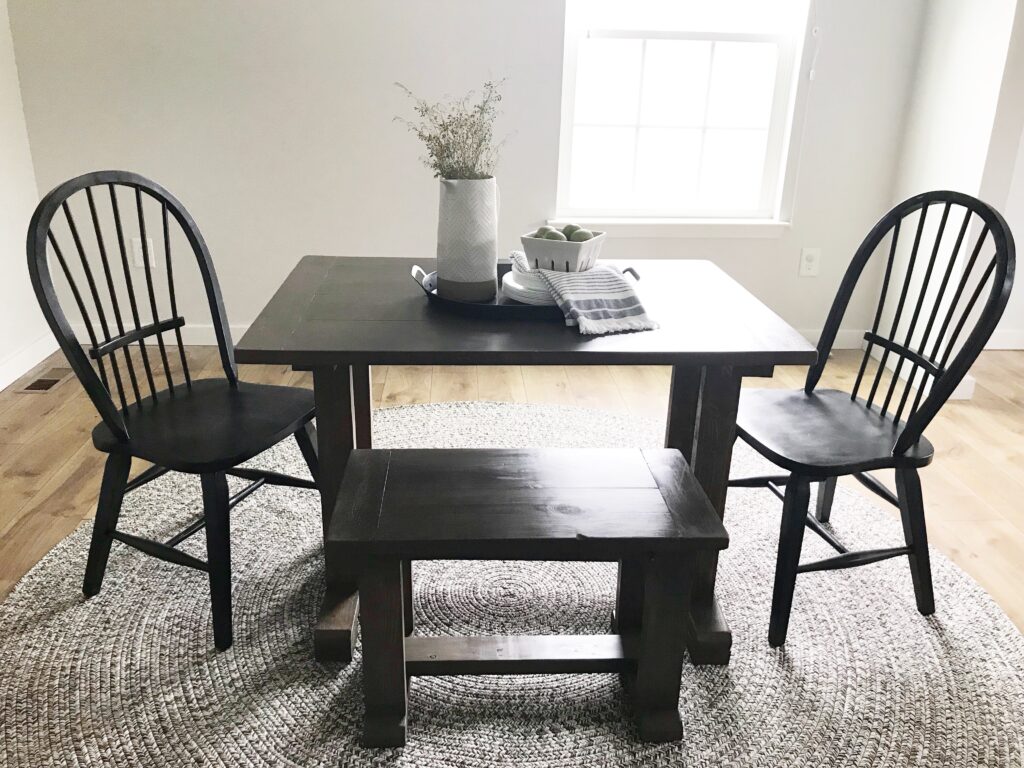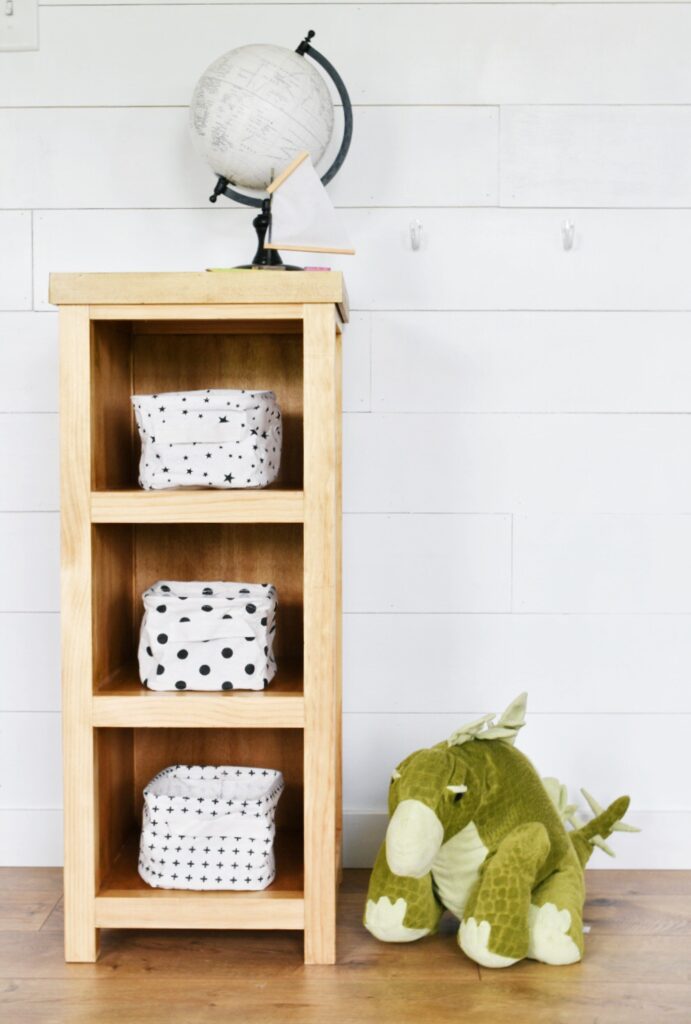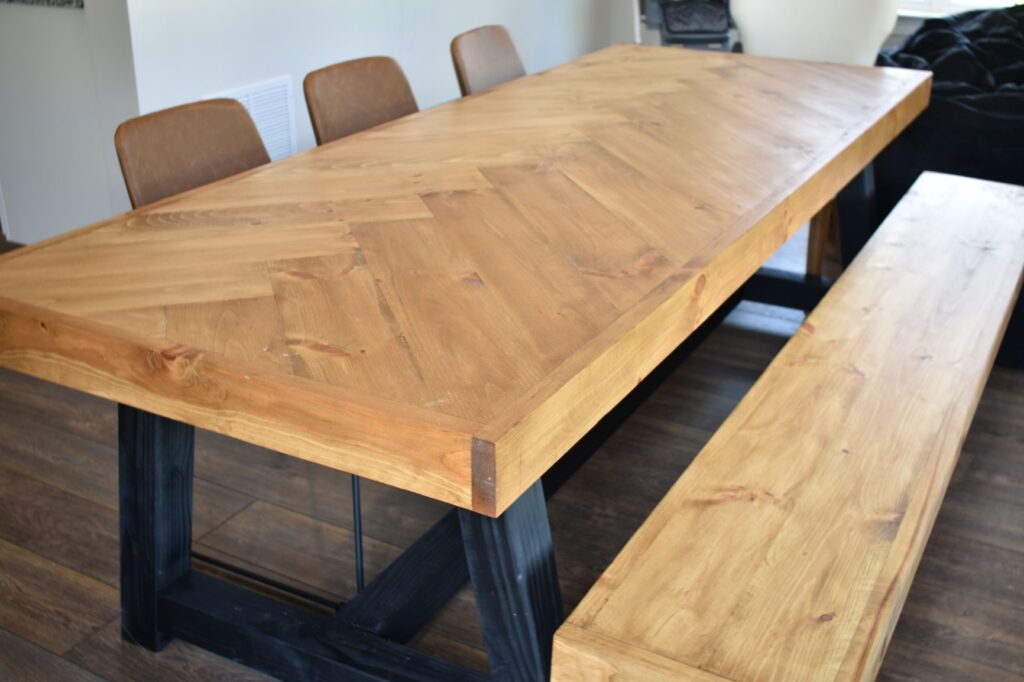 Living Room and Morning Room Updates
I started working my way through the house this year changing up the styling and adding some small DIY projects to the living room and morning room.  It was a nice change of pace to tackle some simpler projects rather than full room makeovers each month.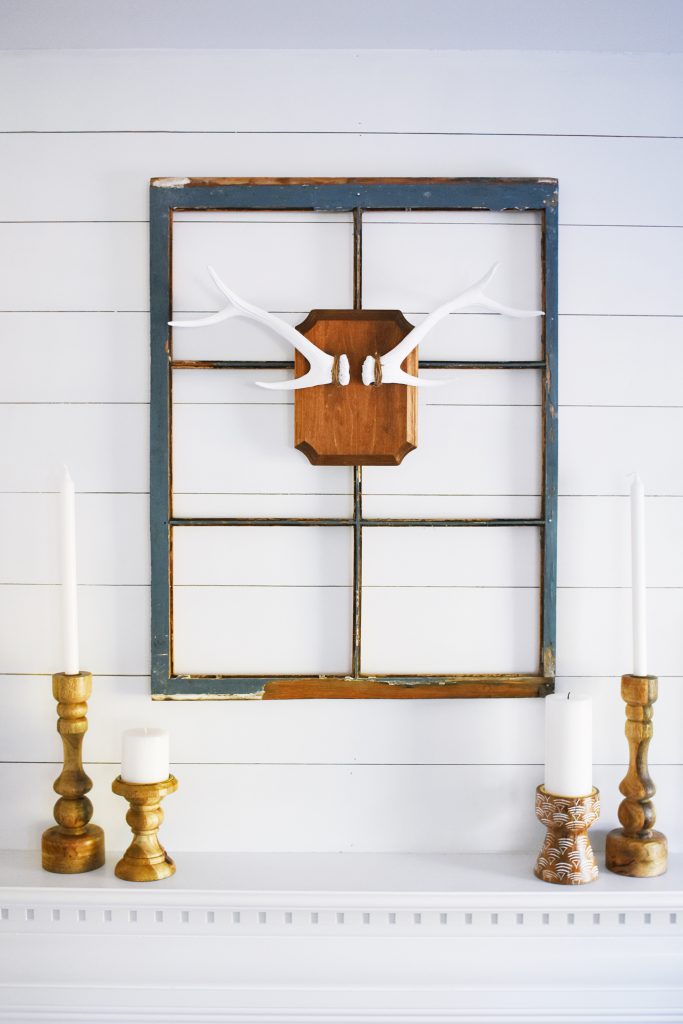 My New Command Center
One goal I was happy to make on time this year was to build a new command center before my oldest son started 1st grade this fall.  This new unit holds the chargers for all of our phones and tablets and storage for all of our office and school supplies.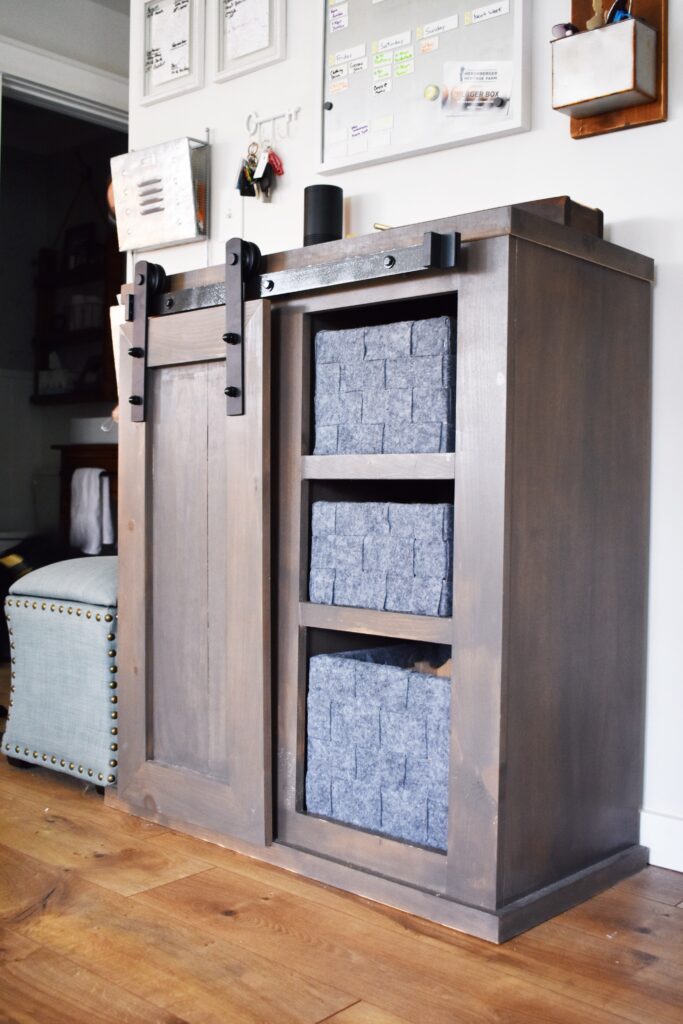 Outdoor Improvements
We started out this year with the goal of building out our firepit area, but we decided that it made a lot more sense to concentrate on making the patio area more usable by moving the table, adding a large umbrella to block the crazy afternoon sun and building two large cedar storage chests to hold all of our outdoor supplies over the winter.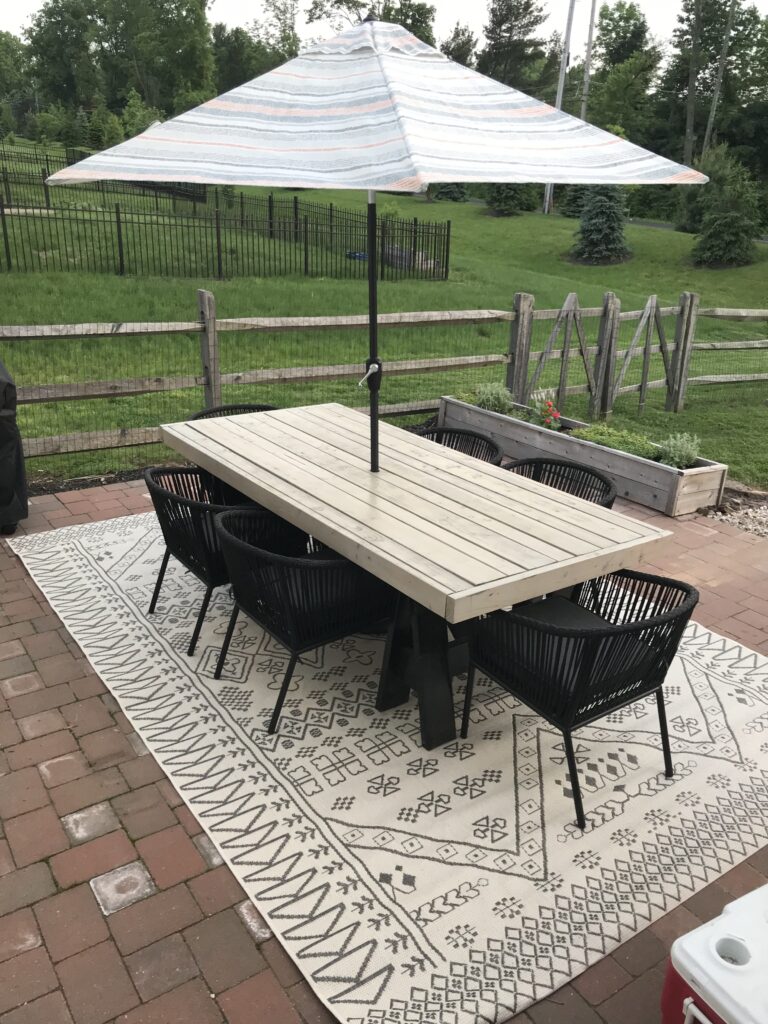 Lots of Seasonal Decorating
I had a lot of fun playing around with seasonal decorations this fall and winter!  It's something I've always wanted to invest some time into doing but always ran out of time.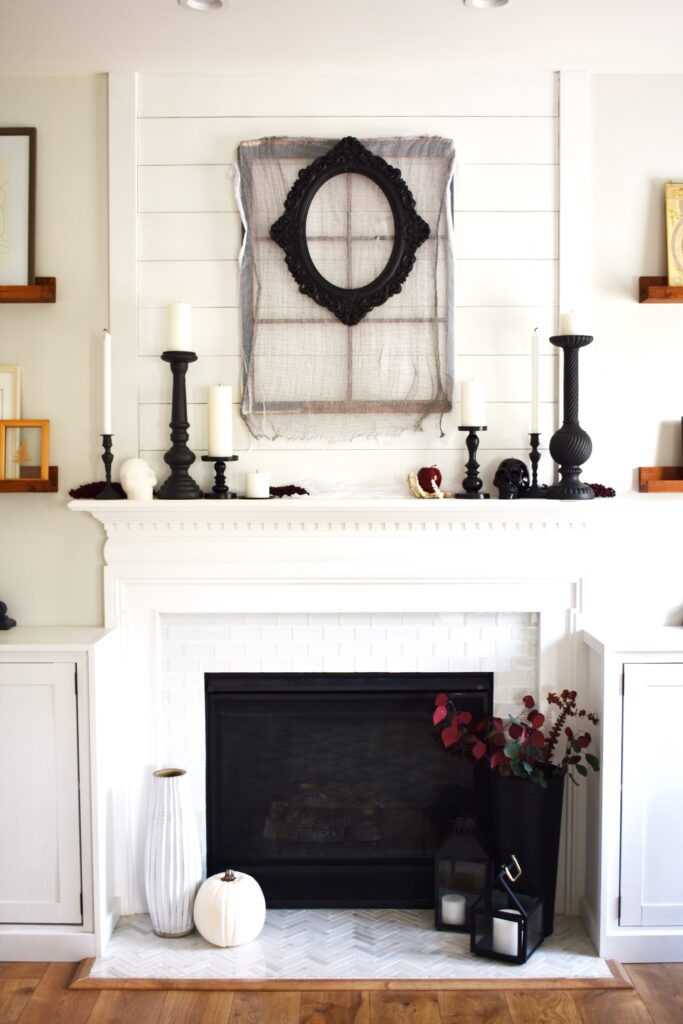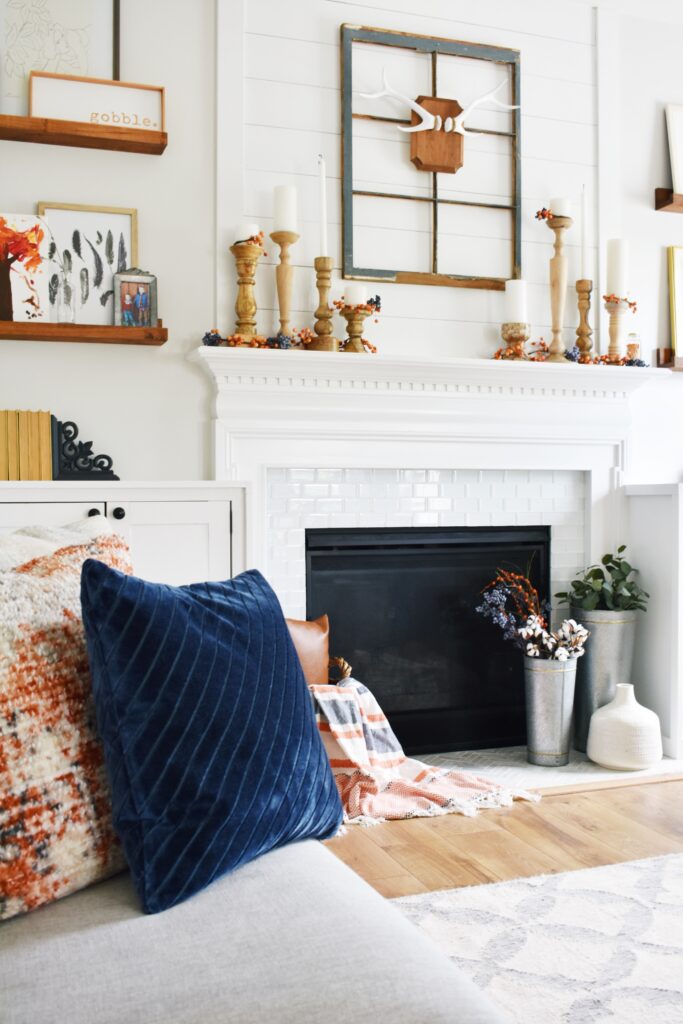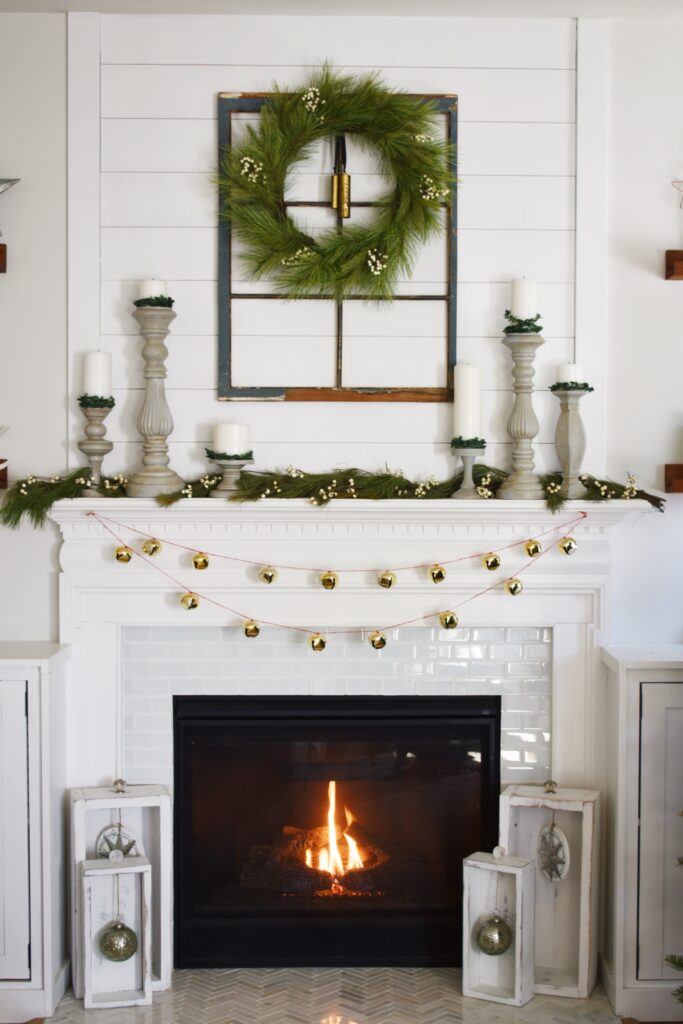 Laundry Room Makeover
I just managed to squeeze in the last few details of this laundry room makeover for my mom and dad under the wire for 2018 so I could include it in this round up!  I painted the cabinets and changed the hardware, added a backsplash to the new corner sink, and built a wooden countertop.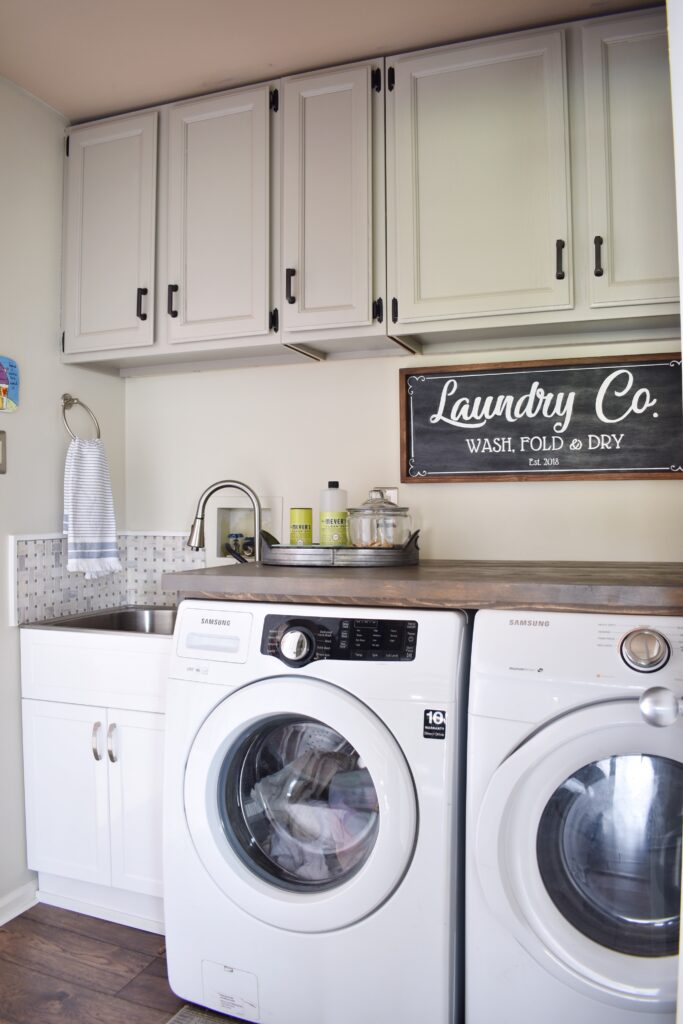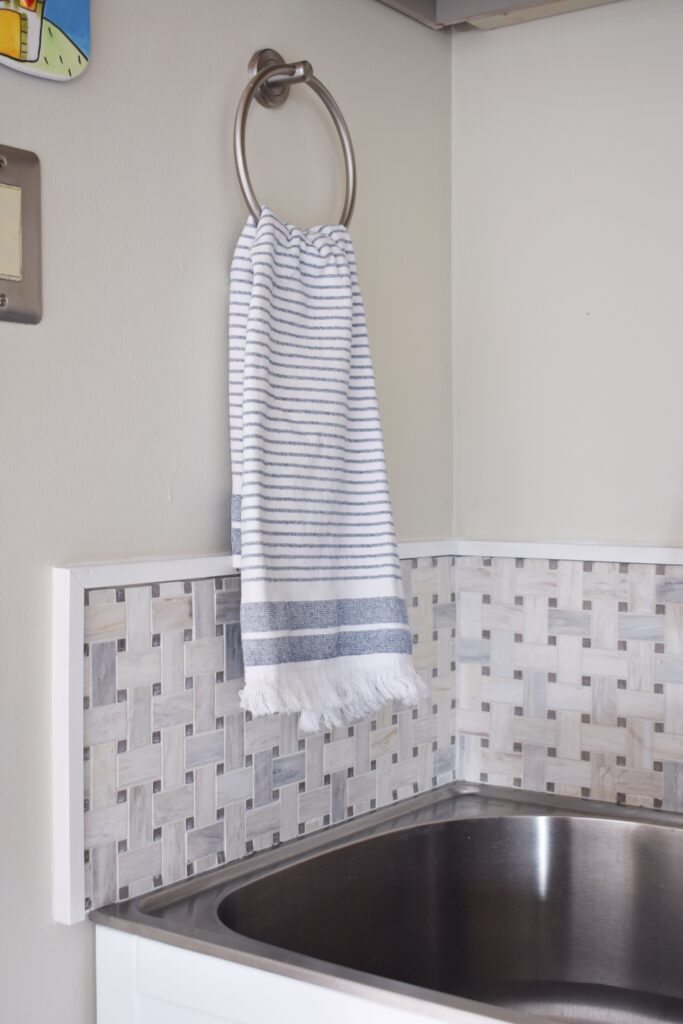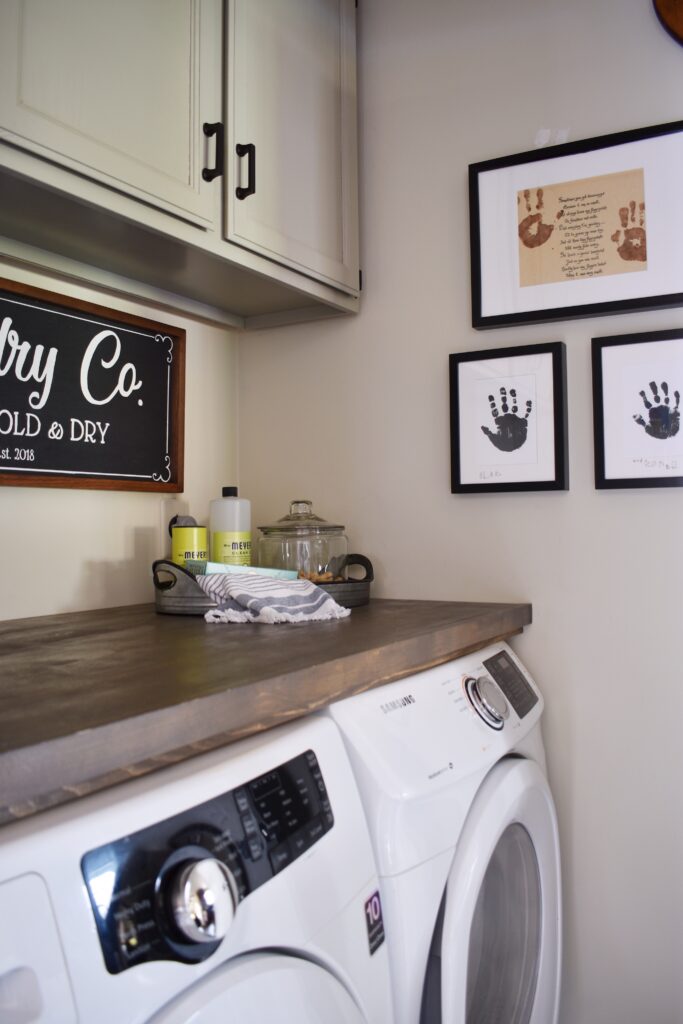 And with that it's time to turn the page on 2018……………………Next week I will share all of my plans for next year, including my resolutions and project wish list, so until then I hope you all have a wonderful time ringing in the New Year!