Oh how Valentine's Day changes when you become a parent LOL.  Instead of the quiet dinners out of years past, me and my husband started a new tradition a few years ago where we stay home with our boys and stuff ourselves full of cheese and chocolate fondue!  This year I thought it'd be fun to crank up the volume of our little family dinner and turn it into a fun party full of lots of really simple DIYS – and TONS of sugar!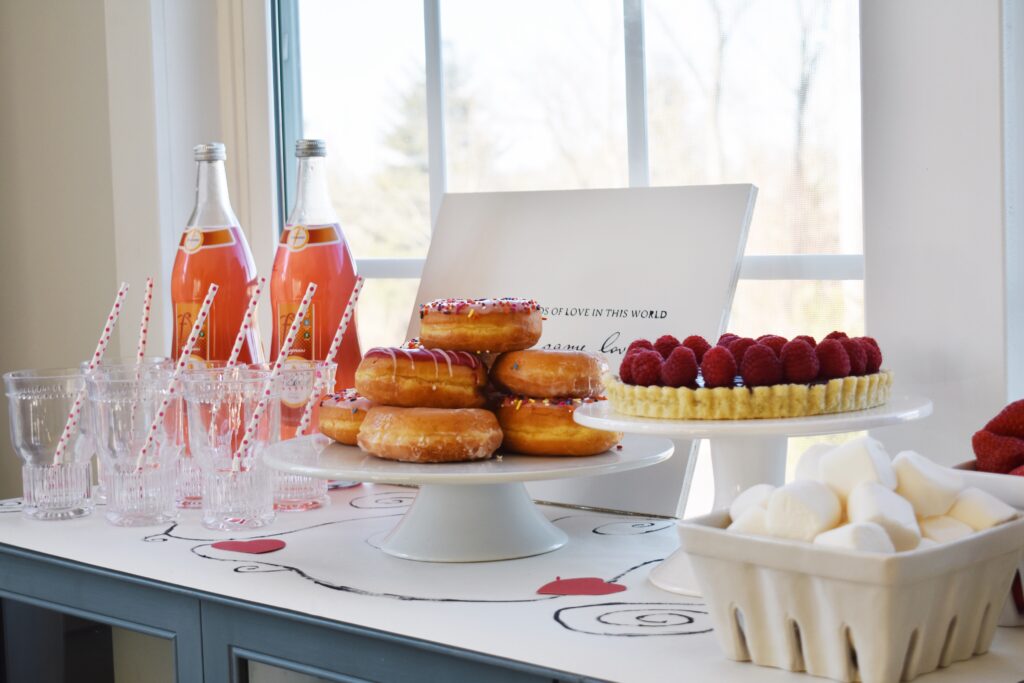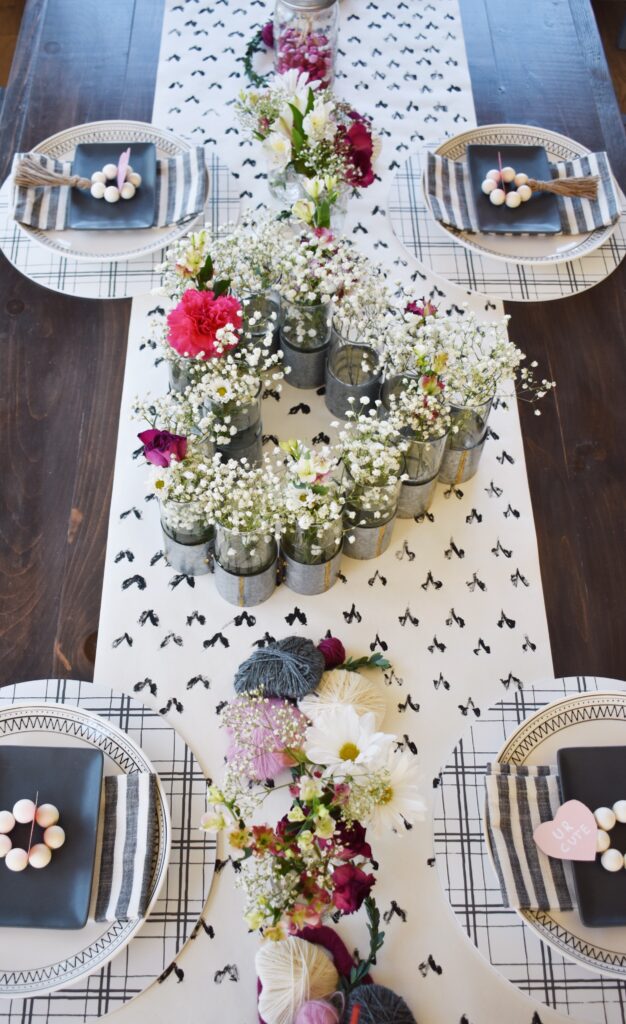 Coming off of the crazy spending frenzy that comes with the holiday's I really challenged myself to be super thrifty this time around. In fact, besides the food the only things I bought were these plaid chargers and little gray appetizer plates from the Target Dollar spot. Since I have two little boys I wanted to make sure that I kept things from getting too feminine, and I think I accomplished that by mixing different black/white/gray patterns in the place settings.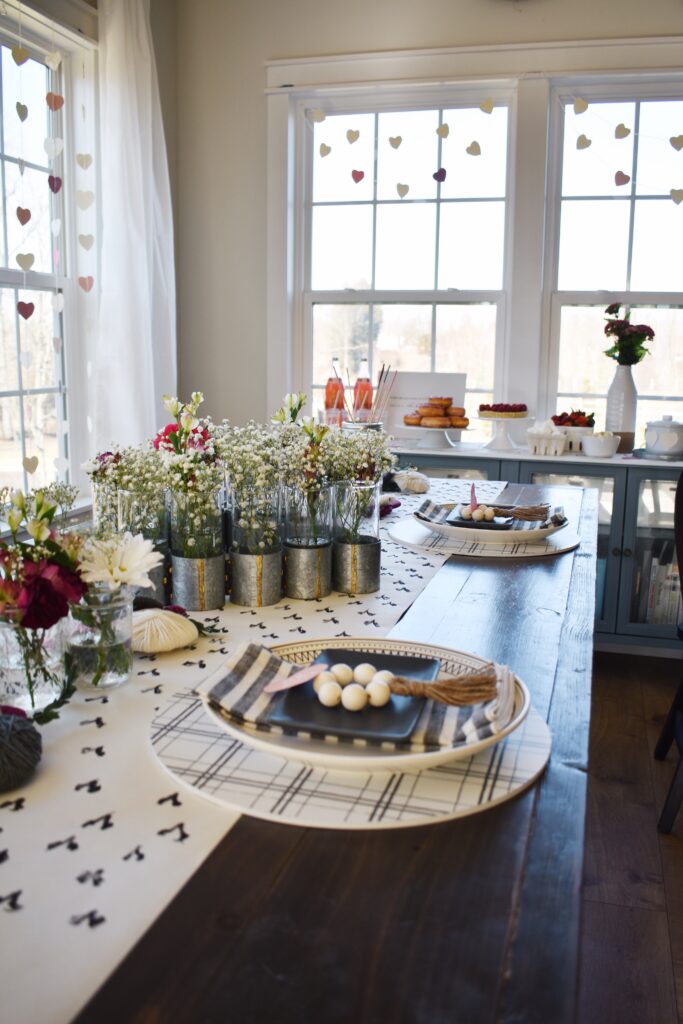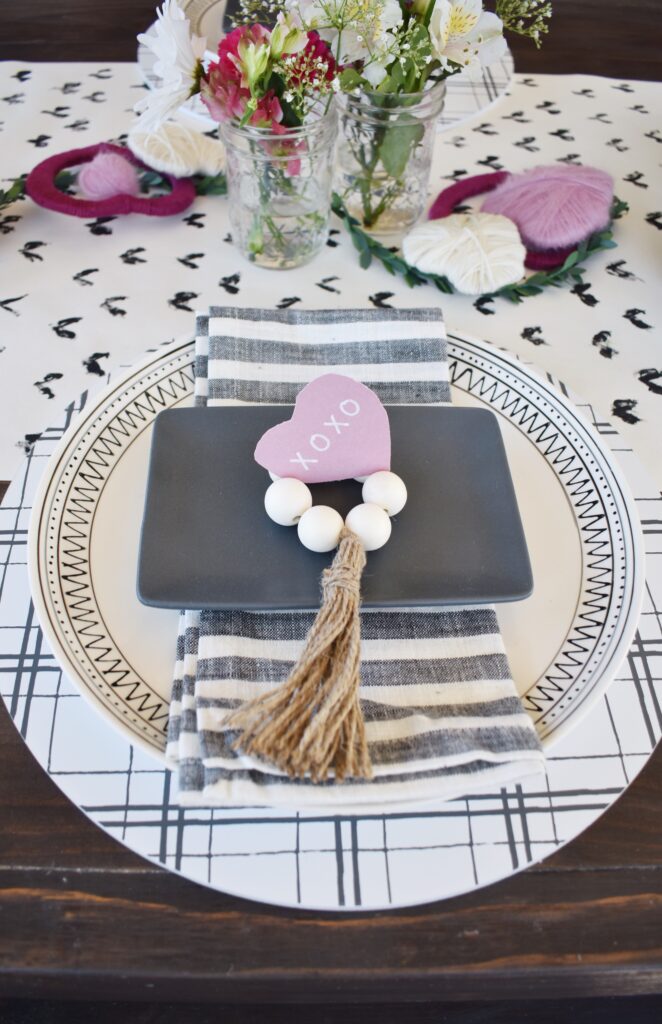 And the perfect final touch came from my trip to the Philly Home Show to meet two of my favorite Instagram ladies – Rebecca from Hello Central Ave and Michele from SweetThreads Co. They just happened to be running a DIY workshop to make these beautiful beaded napkin ring holders – and then shared the genius idea of using them to hold name tags as well! A few paper candy hearts later and my place settings were complete. Make sure you head over to Hello Central Ave to see how you can make your own set.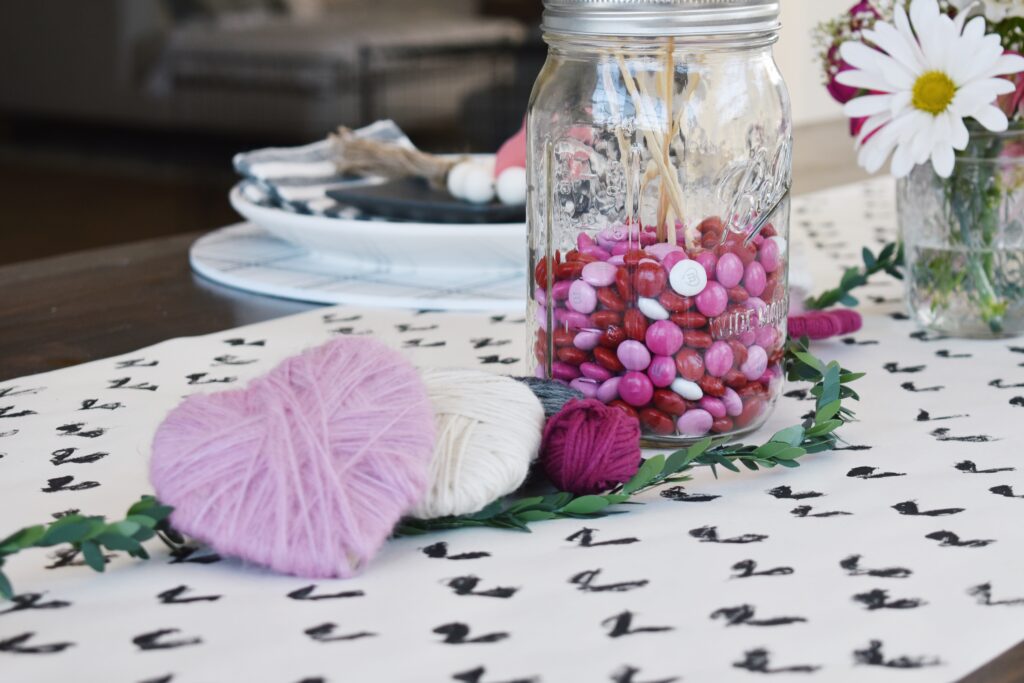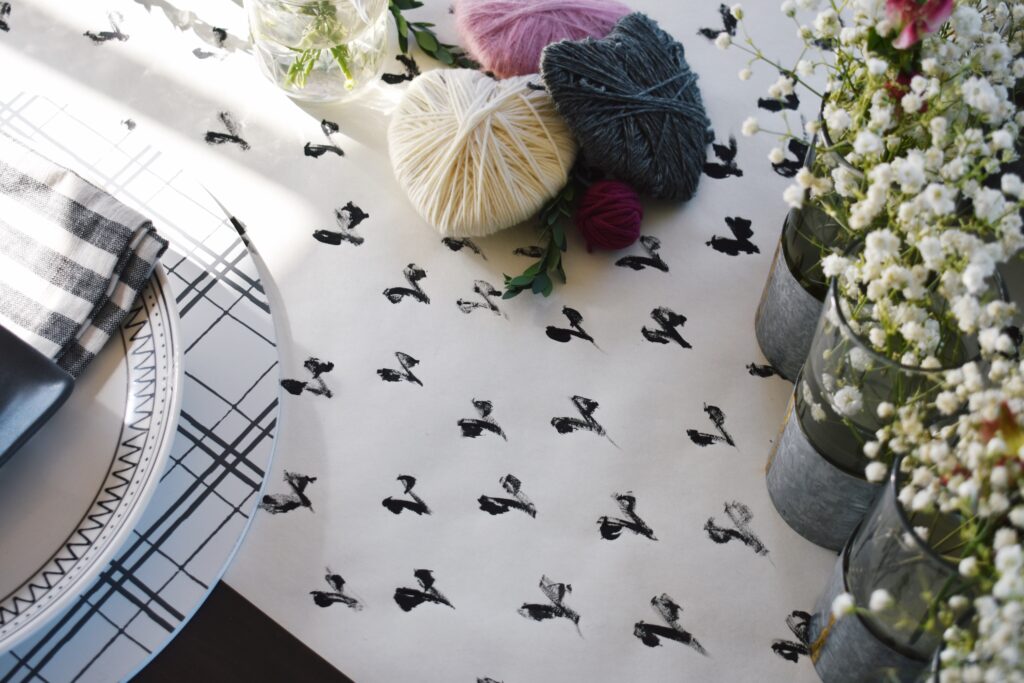 To add a touch more black and white, I made a table runner out of craft paper from the playroom and quite a few painted hearts – just start with a "V" and then add a few swirls to each side to fill out the shape. The paper wasn't only free, but a worry free choice against the bowls of chocolate fondue. I used the same craft paper on the dessert bar and added a few fun swirls.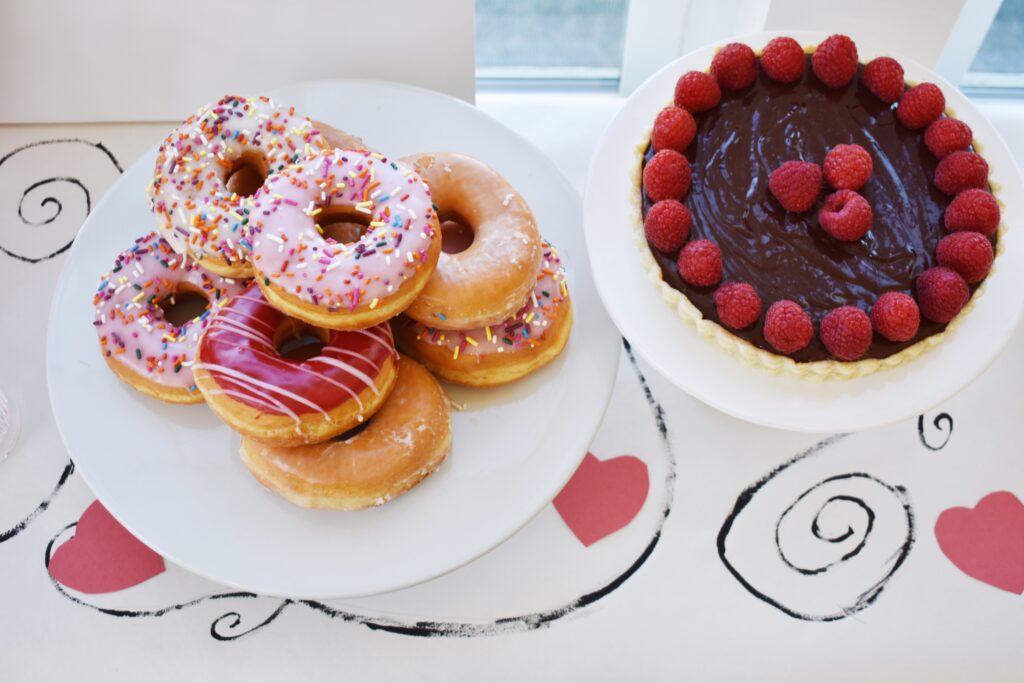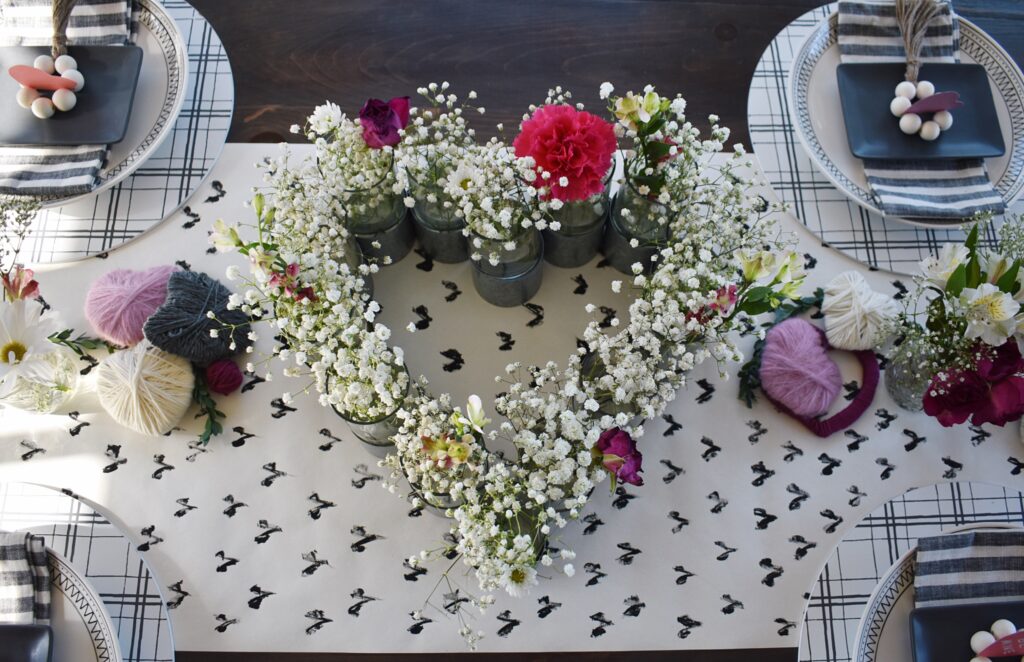 My Hearth and Hand galvanized vases from my Christmas table made a re-apperance shaped into a heart and full of baby's breath, and I used jelly jars to make some small flower arrangements from a larger bouquet that a sweet friend gave me.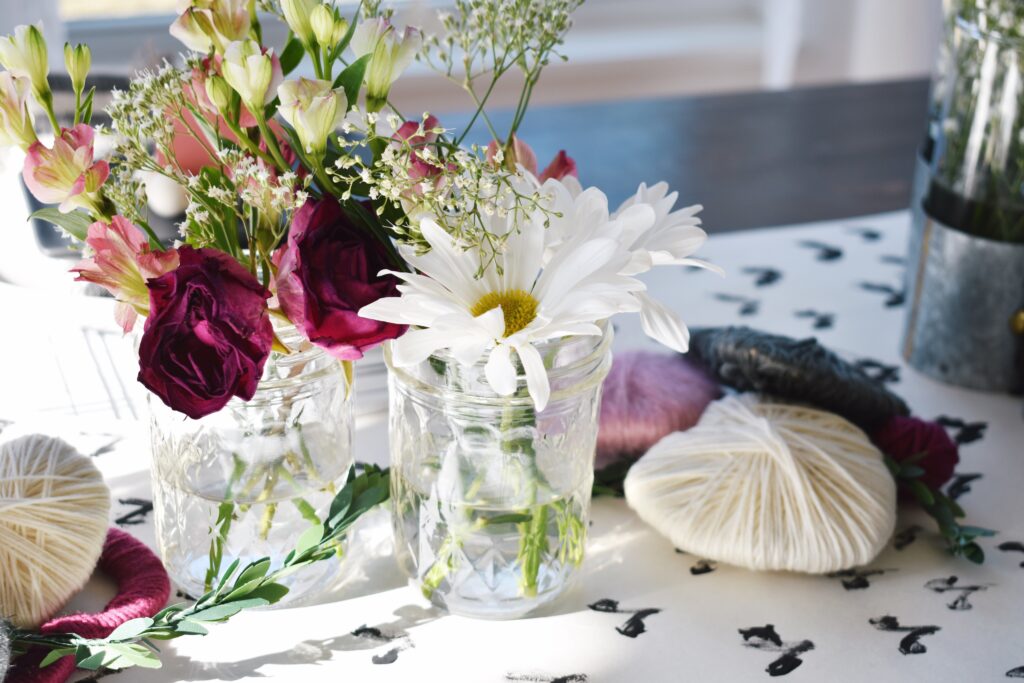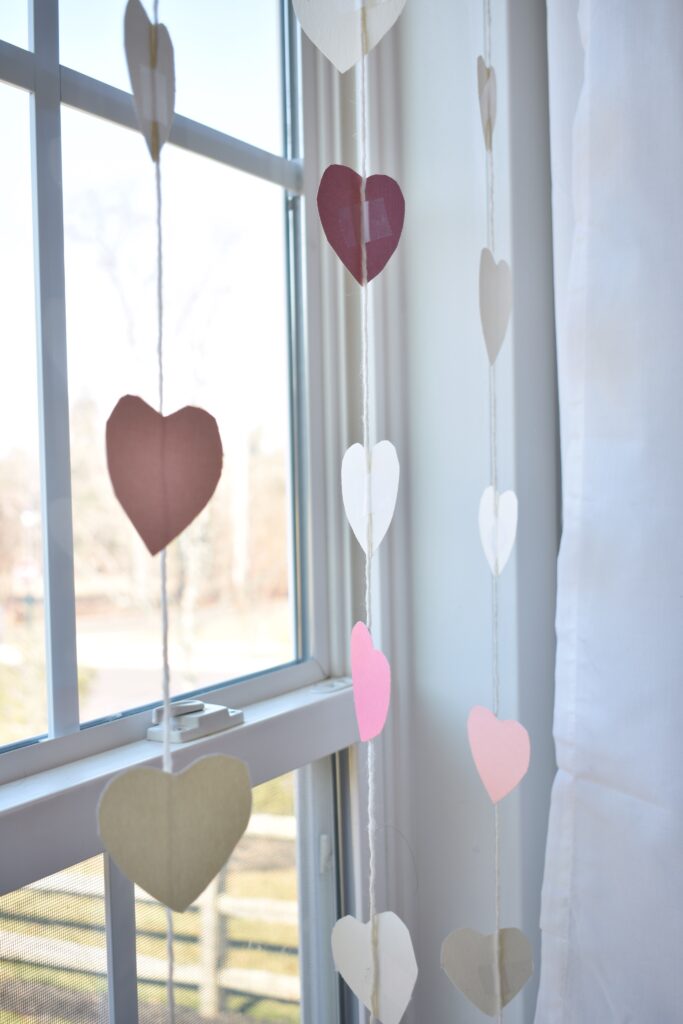 For the rest of the decor I relied on two materials I have stockpiles of – yarn and craft paper. Yarn wrapped around card-board hearts is an easy enough DIY project to get the kids involved in, and paper hearts strung on yarn make for a super simple backdrop.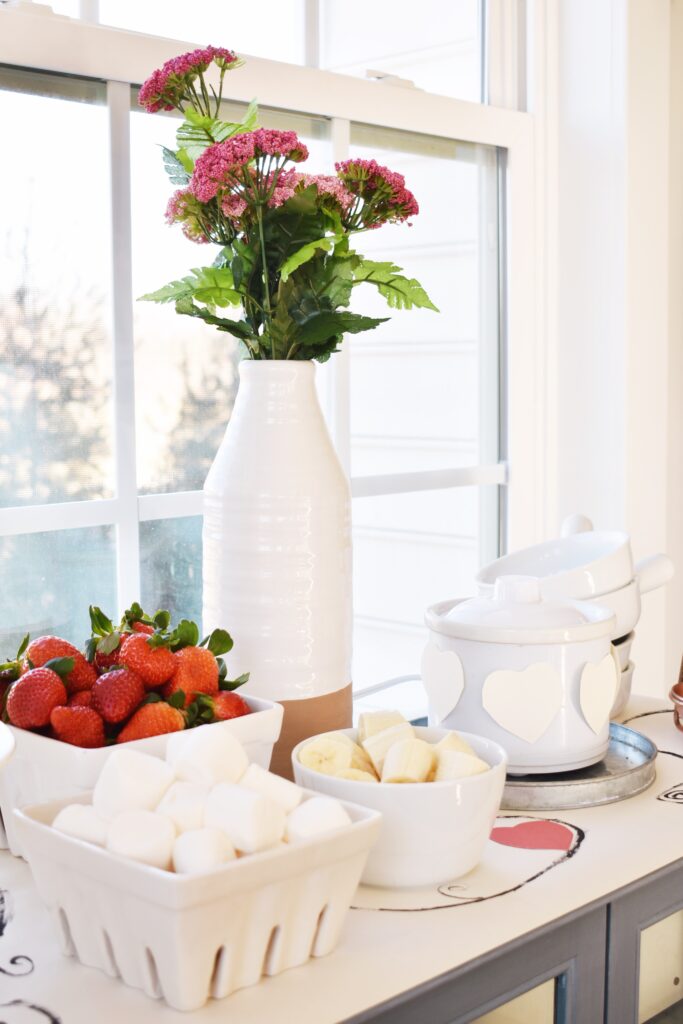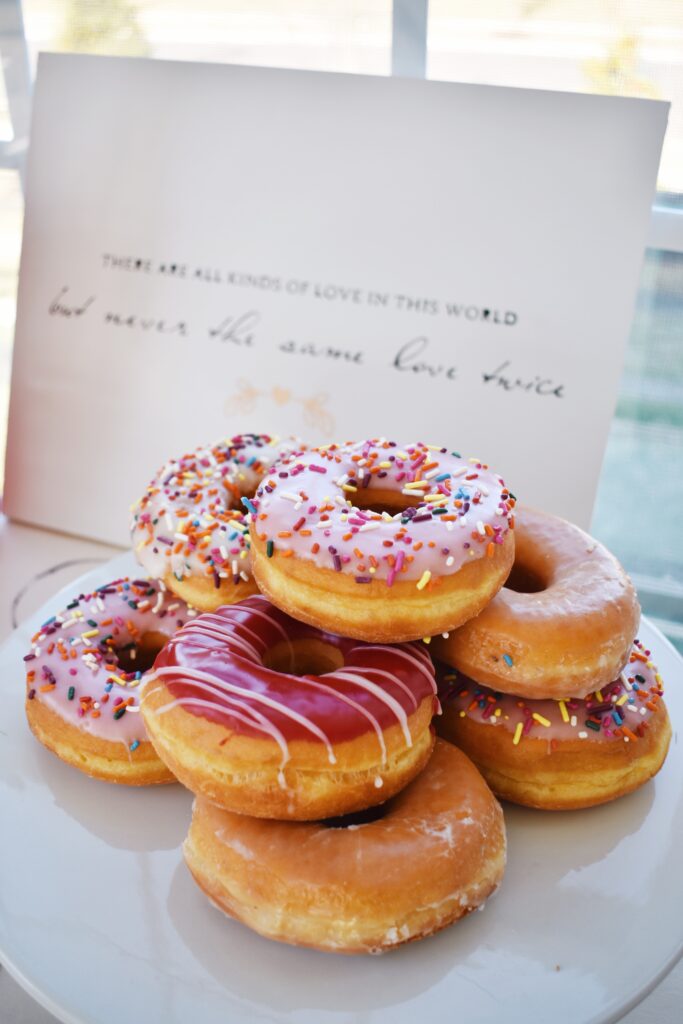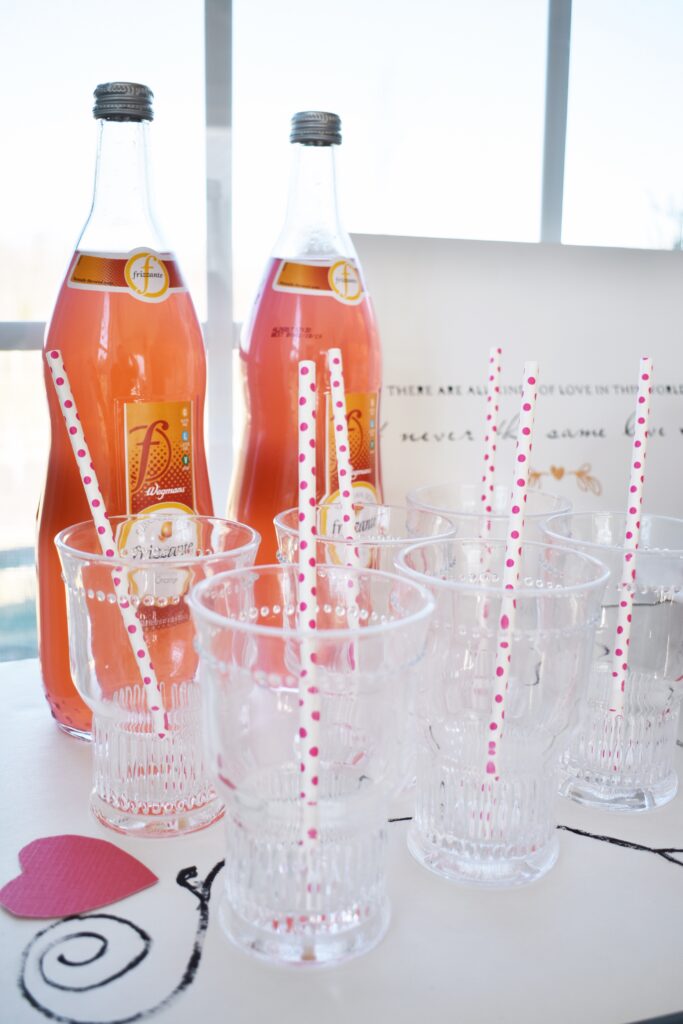 The main event of a good chocolate fondue party is of course the sweet treats! I use this really easy recipe for my fondue, keep it warm in a small crockpot, and serve it with strawberries, marshmallows, and sliced bananas. To round out the buffet table I just added some sparkly pink fruit juice served in my favorite beaded glasses, a cake stand full of cute doughnuts, and my newest baking adventure a Chocolate and Raspberry Tart (you can find the recipe for this delicious dessert here).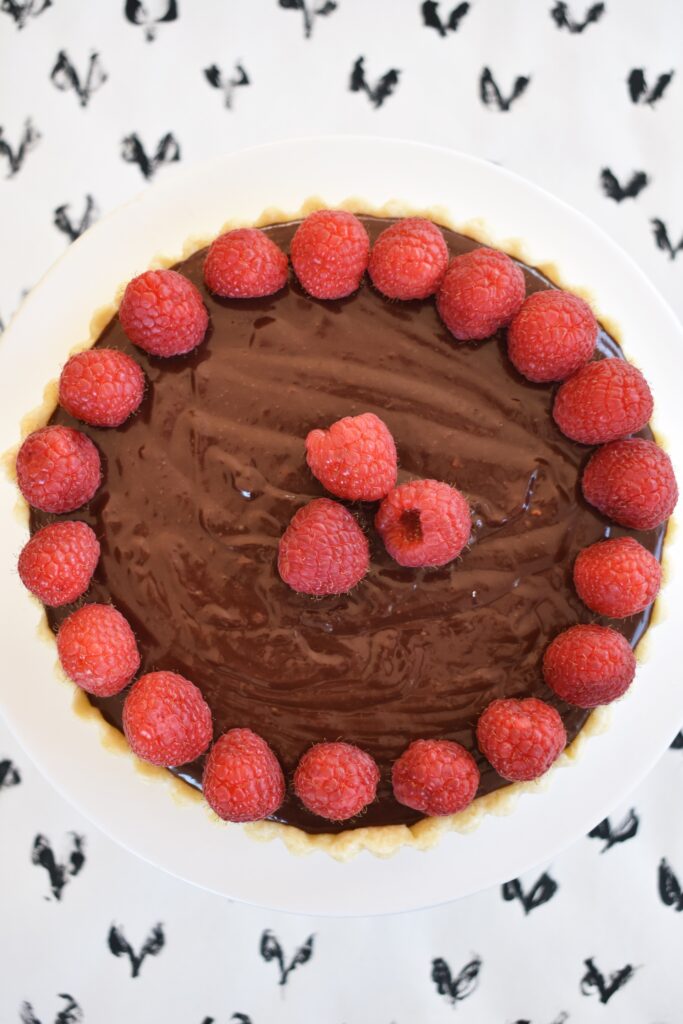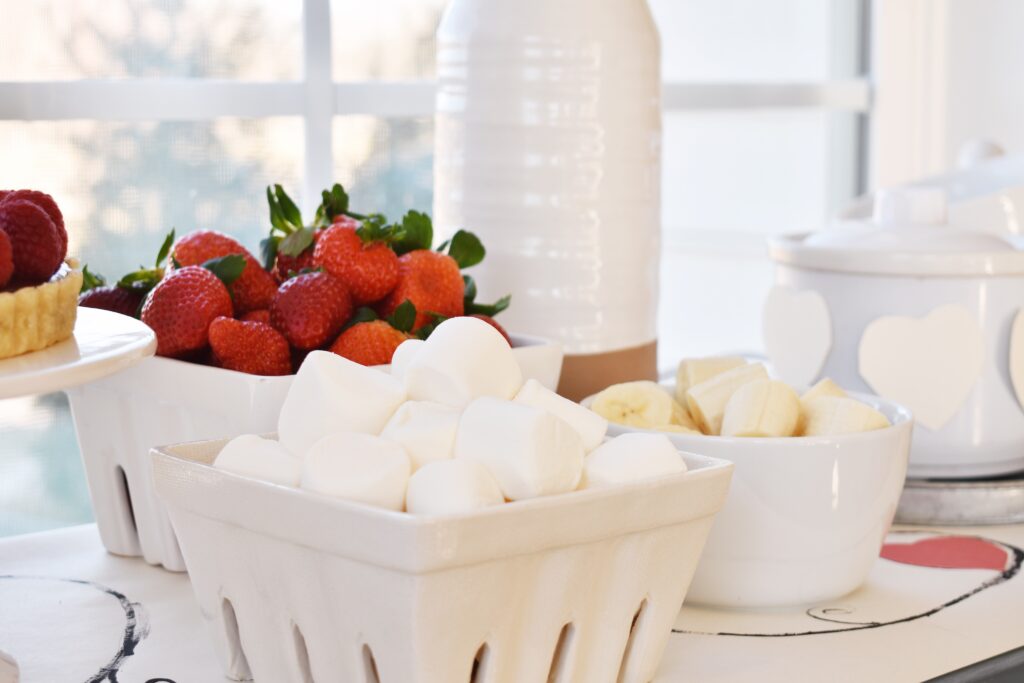 Even though Valentine's Day doesn't look like it used to, seeing these little chocolate covered faces enjoying themselves warms my heart just as much as a quiet dinner for two. So if you're looking to have some fun this February 14th grab some paper hearts or whatever you have on hand and treat your family (and yourself) to a fun fondue party of your own.