Uncategorized
Celebrate my Birthday with a Stunning New Wood Watch!
This past weekend I celebrated my 38th (!!!) birthday so I decided to do something very adult indeed and pick up a gorgeous new watch from JORD – an American company designing timeless watches, Apple watch bands, and accessories out of wood and largely re-claimed natural material.  And now all of my readers can join the celebration too by entering to win $100 TOWARDS ANY JORD WATCH during my birthday month!
This post is sponsored by JORD Watches but all reviews and opinions are my own.  The GIVEAWAY has ended – thank you to all who entered!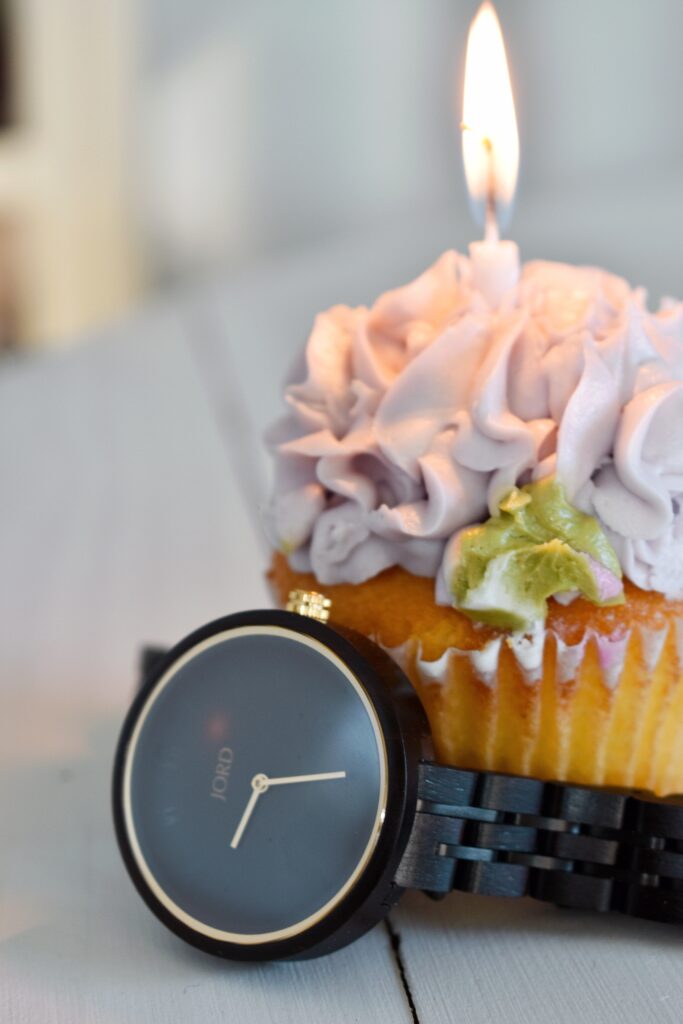 I've been looking forward to getting my hands on one of these beautiful pieces for a while because what better accessory than a wooden watch for someone who spends all day covered in sawdust?  The Ebony and Sable Cassia Style immediately caught my eye with it's minimal yet chic style that looks just as good on a Target run paired with yoga pants and a TShirt as it does out to our monthly date-night dinner.  The Ebony wood band is silky smooth and up-close you can see the delicate subtle grain that makes this exotic wood so special.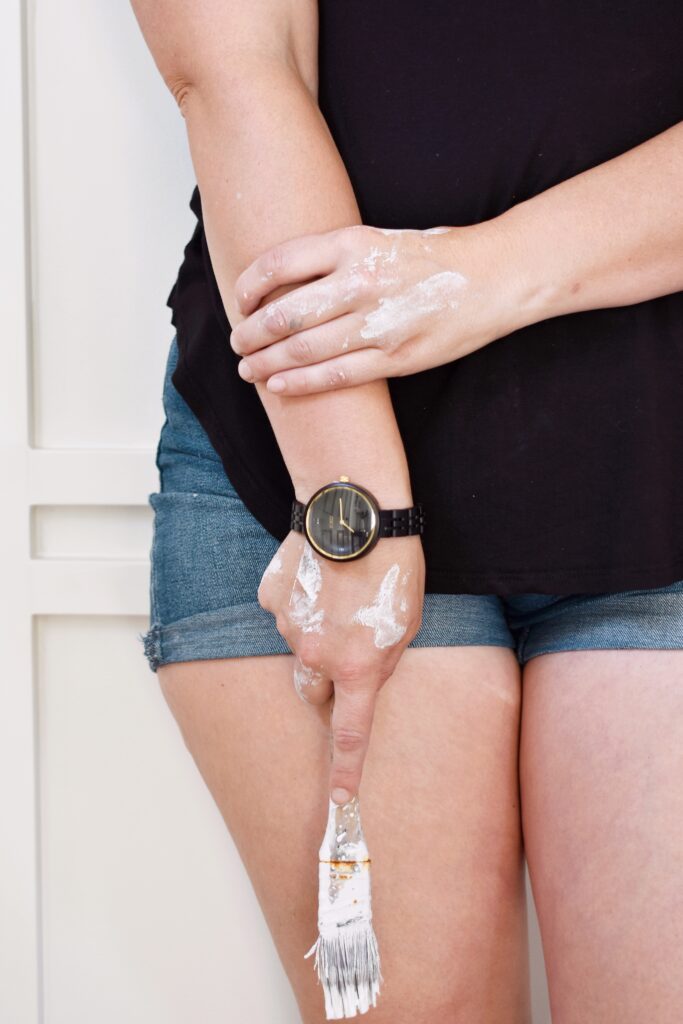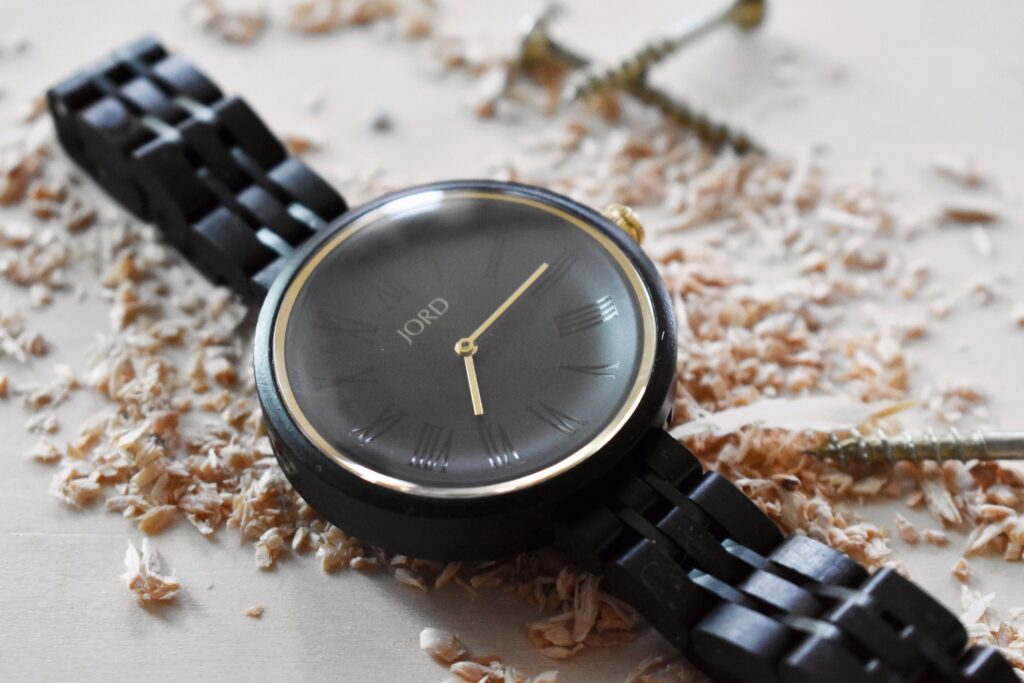 When it comes to picking out jewelry and accessories I follow a process very similar to the way I chose items for my home – investing in versatile, classic pieces that have a little something that makes them special.  For me, the touches of gold and the slightly domed crystal face of my Cassia watch are those special touches while the sleek black color works with any look from my closet.  The attention that JORD puts into each of their unique designs is one thing that stands out to me throughout their product catalog, and you can even add your own personal engraved message on the back which would be perfect for those looking to get a jump-start on their Holiday Shopping!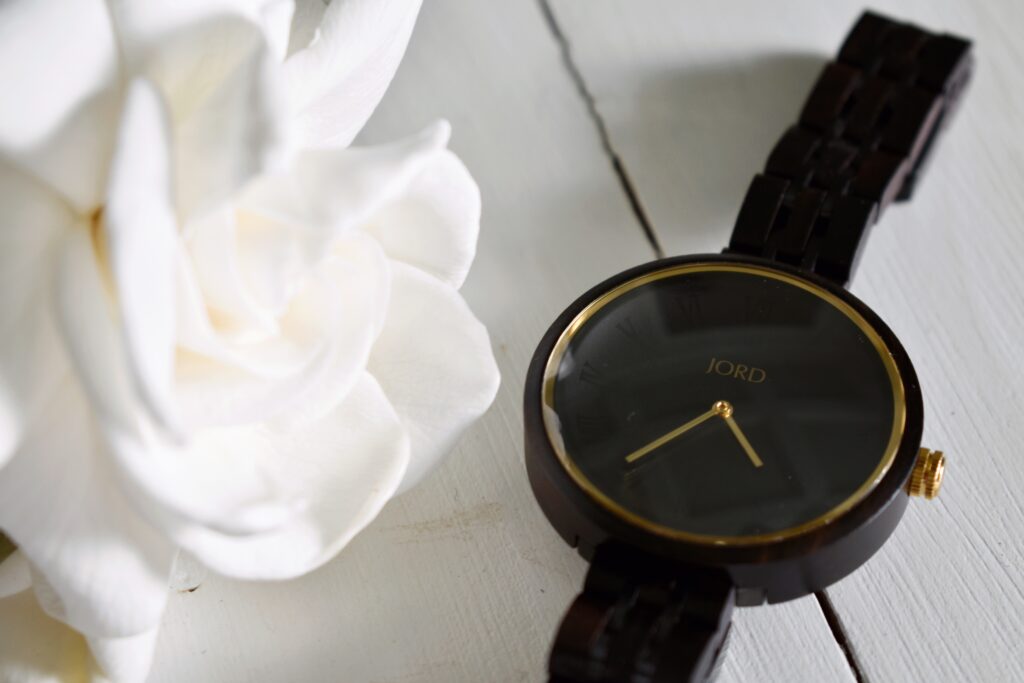 So you want to know how easy it is to win $100 dollars towards your own JORD watch?  Step one – click on my giveaway link.  Step Two – provide YOUR name and email address and click ENTER.  It's as simple as that!  At the end of the month JORD will email the winner, but every entrant will receive a 10% off code just for entering!  Good luck everyone – I can't wait to see which lucky reader wins and what style they choose!  Myself, I may just have to keep the birthday celebration going by checking out a pair of their super cute sunglasses……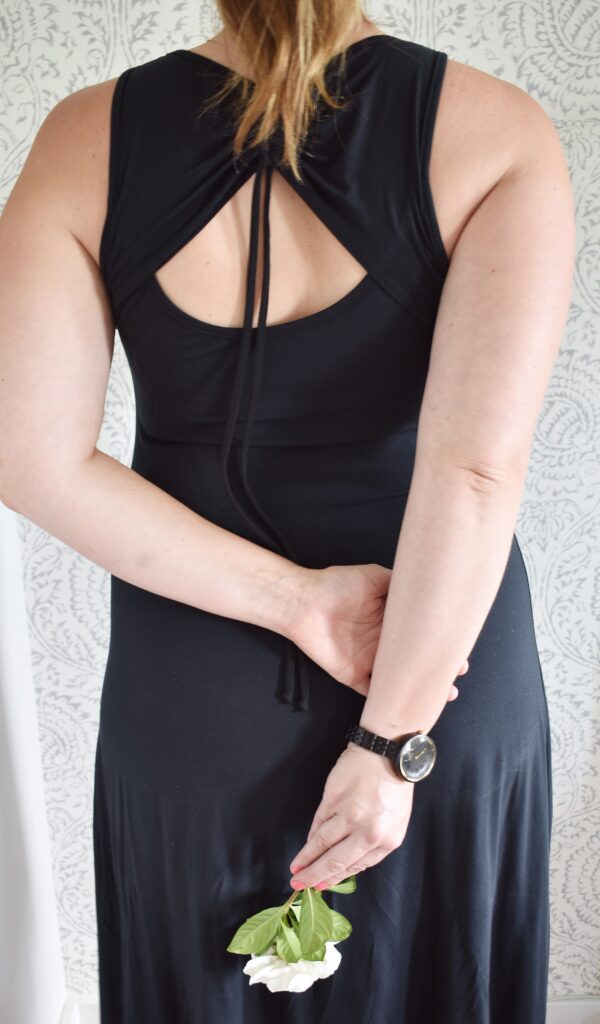 JORD Giveaway Official Rules and Regulations
Giveaway ended at 11:55pm ET on August, 22nd.  JORD giveaway entrants must be 18 years of age or older. We are proud to ship World Wide – therefore we do not restrict entrants by location!  To enter, entrants must click on the giveaway link, provide their name and email address and click "enter".  Each entrant will be emailed AFTER the giveaway has been closed. The winner will receive a $100 OFF code to put towards a JORD watch (winner(s) are responsible for delivery (shipping costs).. Each person who entered your JORD giveaway will be emailed a 10% OFF code after the giveaway has concluded. All late entrants will receive a 5% OFF code.  (Note: Giveaway codes cannot be combined, and have expiration dates)