The summer keeps speeding along way to fast, but doesn't that always seem like it's the case these days?  I was hoping to be able to share the playroom makeover with you but fell quite a bit behind on that project – hopefully I can get it back on track over the next few months though.  I did manage to finally finish my kitchen makeover so if you missed that update make sure you check out the post below
Throwing a Birthday Party with the Art Nook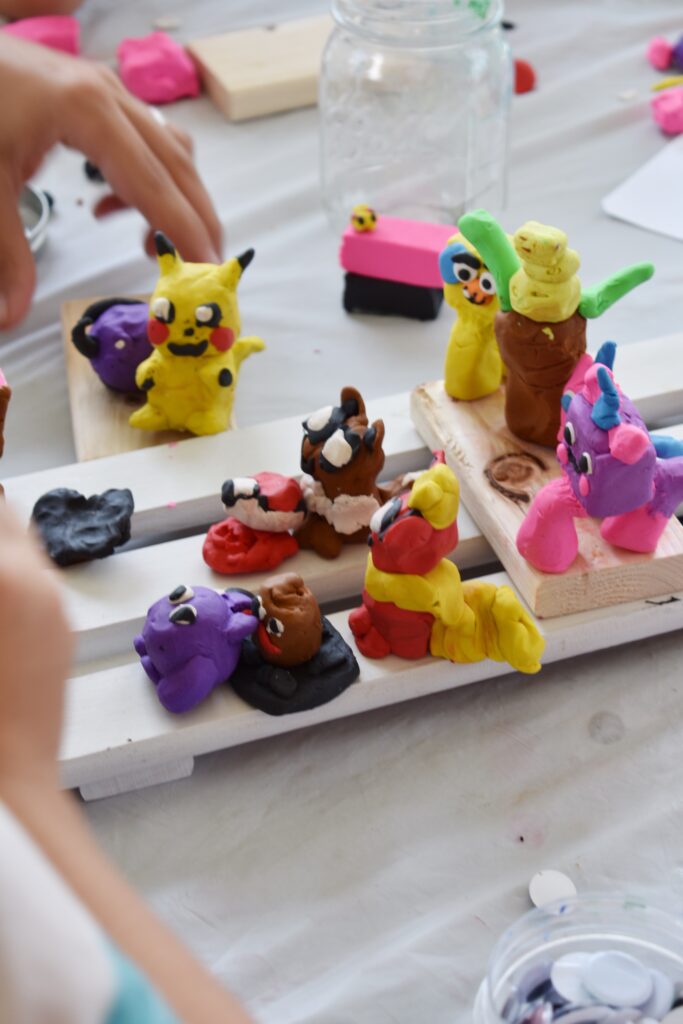 We ended the month with a celebration – this time for my oldest son's 8th birthday.  Summer birthdays can be hard with friends being away on vacation, so I wanted to plan something that would be fun for a smaller group and I turned to my wonderful friends from The Art Nook to help throw the perfect party for my Pokemon loving little artist.  They specialize in running art workshops for kids of all ages and will bring all of the supplies and know-how right to your home!  We chose to go with their Claymation workshop and all the kids got to make their own colorful Pokemon and then create their own stop-motion video featuring their colorful creations.  The kids had an absolute blast, and almost every parent there commented on how well-behaved they were during their "lesson" so I have to give all the credit to their awesome and patient teacher for that!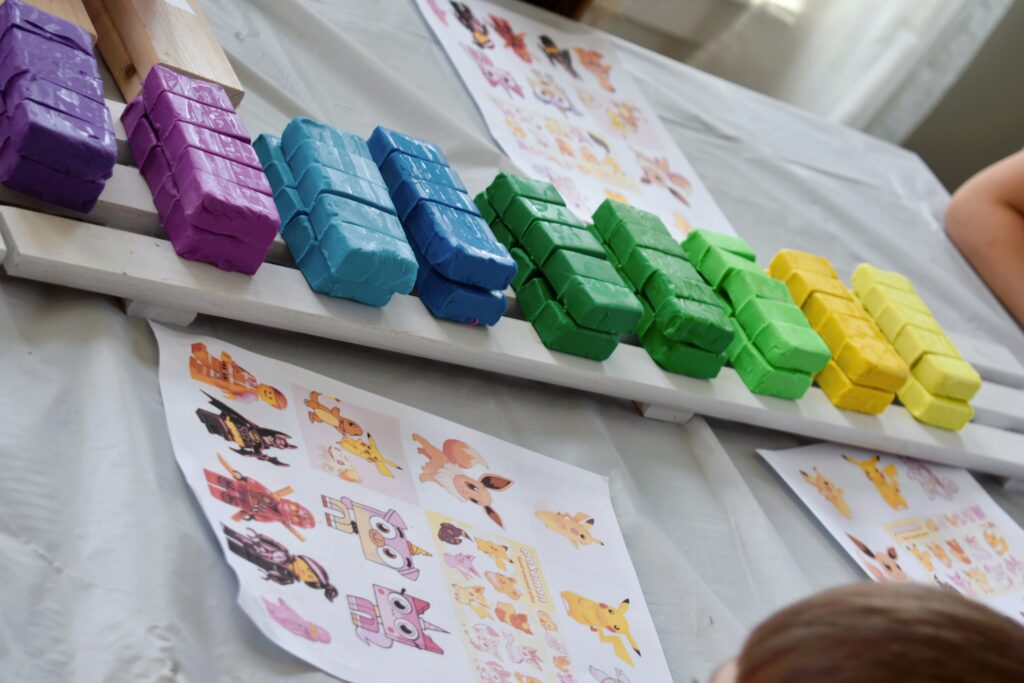 In addition to birthday parties, The Art Nook runs an amazing series of Art Workshops during the year from printmaking to digital photography, and has started their own after-school program in several local schools.  If you are local check out their website and consider them for your next birthday party – they even offer Slime making parties for those braver than myself or adult painting parties if you're looking for your next girls night.
Happy 4th of July (and Happy Birthday Mom!)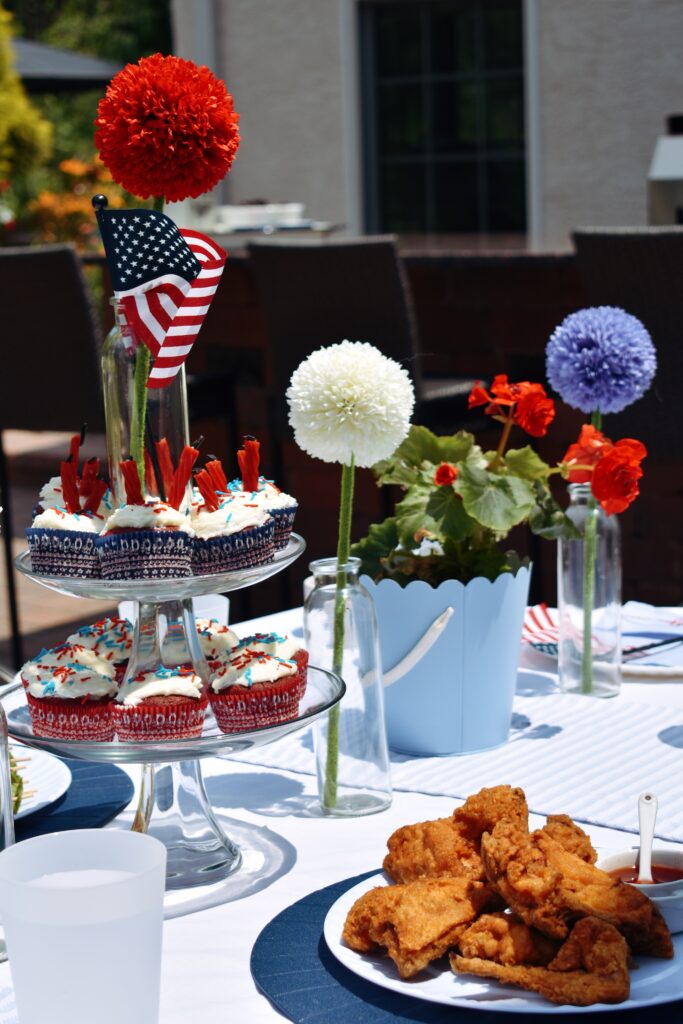 My mom was born on the 4th of July so every year we have an excuse to throw her a big pool party.  This year I wanted to do something extra special and host a lunch in my parents beautiful garden.  Instead of going full stars and stripes I just stuck to a color palate of red, white, and dark and light blues with small 4th of July touches here and there.  I grabbed some fun supplies from the Target Dollar spot that I know we'll use year after year and whipped up a batch of red velvet cupcakes for the centerpiece.  It was a great day made even better by how happy my mom looked at the end of the night.
52 Week CIO Challenge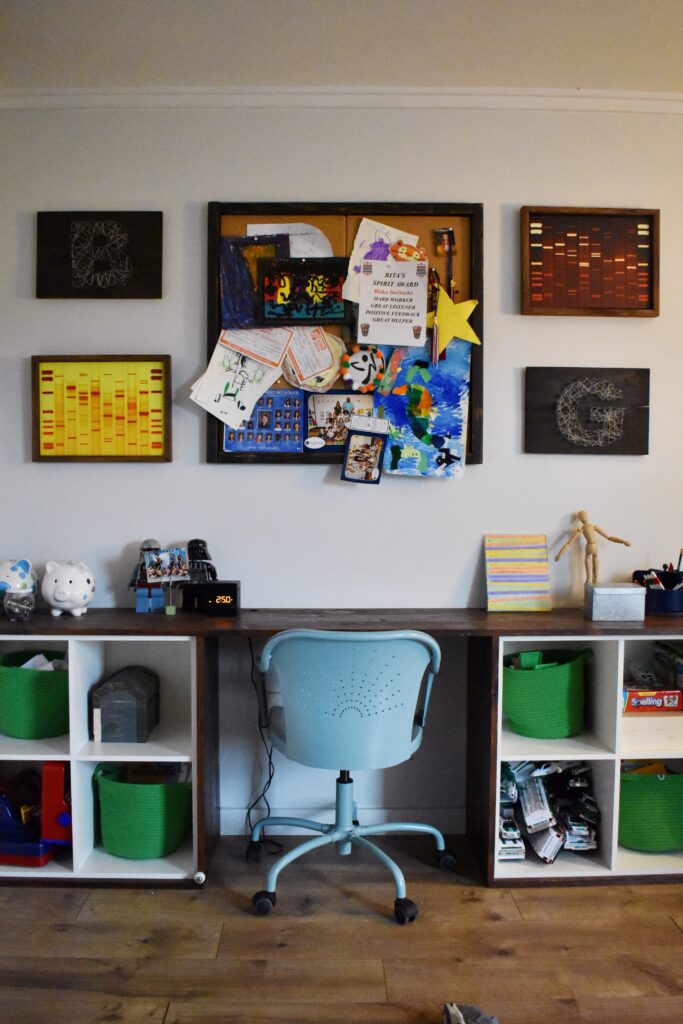 26. Install a door stopper in the playroom (I use these magnetic ones throughout the house)
27. Fix the Lego Prints in the Playroom
28. Add frames to the DNA prints in the Boys Room
29. Buy new silverware (we really needed more forks and spoons for when company comes)