Before we all dive into Christmas trees and hot cocoa, I have to say goodbye to month of skeletons and witches brooms.  I was hoping to be able to fondly look back on celebrating my little guys 6th birthday last month and trips to the pumpkin patch, but a nasty round of sickness put a dent in our plans.  At least we were all healthy enough to go Trick or Treating and end the month on a much better note than it started!  I spent most of my time working on customer projects so this months round up will be short but I've got a lot of fun things on the horizon as we wind down the year.
Thanksgiving Dinner Planning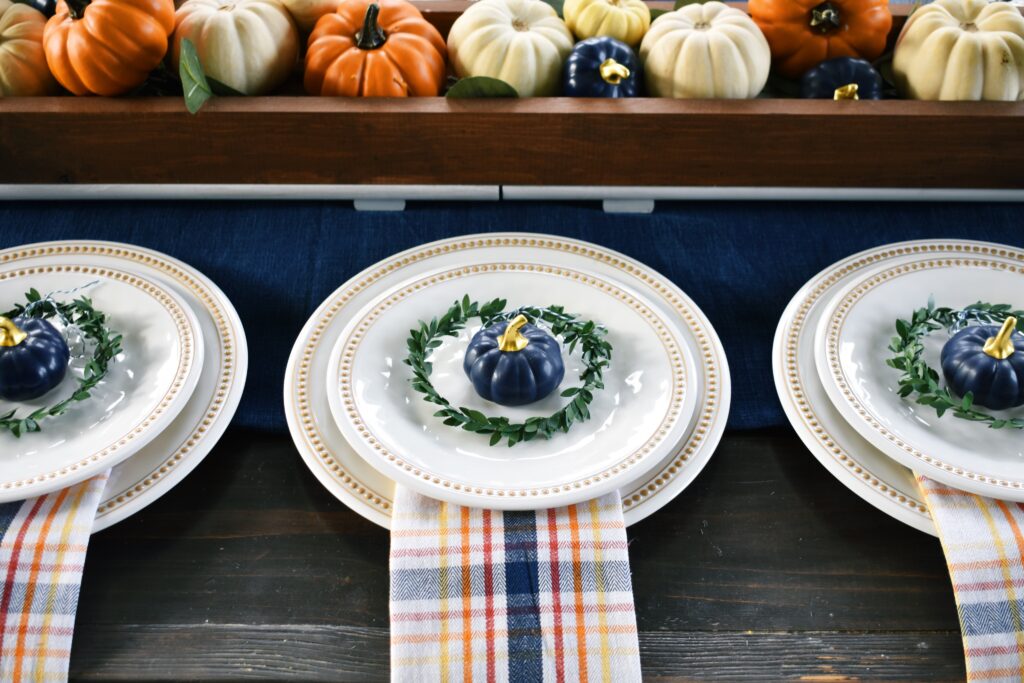 A few years ago I started hosting Thanksgiving at my home for all of our family members and I everything that goes into it – the planning, the cooking, the spending most of the day in sweatpants until company arrives.  If you're hosting Thanksgiving for the first time, or just looking for a way to make it a less stressful process, I have a few tips for making the day as enjoyable as possible:
1. Do as much as you can ahead of time – I have all of the recipes that I use each year saved on this page and almost all of them I make in the days leading up to Thanksgiving.
2. Stay organized and put together a timeline – I keep mine saved in my google drive so I can easily access it from my iPad while I'm cooking.  Feel free to download a copy of both my timeline and grocery list if you'd like to take a look how I stay organized.
3. For me consistency is key – as much as I like trying out new recipes, I find that Thanksgiving is the one time of year that people want to eat the same food year to year so once I find a recipe that works I stick to it.  I may add a new dessert or appetizer  to spice things up (this year I'm thinking pumpkin soup) but the main meal stays the same from year to year.
A New Gallery Wall for the Boys
One project that I did manage to finish this month was creating a new, somewhat unplanned Gallery Wall in the boys room.  It all started when I received the nicest gift from my talented friend Amanda from Little Tall Rulers – a personalized wood burned plaque to hold all of my boys school photos – and found some amazing vintage PA pendants at the local antique store.  After lots of experimentation (and a lot of holes in the walls) I finally realized that the best plan to display all of my new treasures was to combine them with some of the other random artwork I had around the room and create one big gallery wall against the shiplap.  It took about 3xs as long as I was planning to settle on this arrangement, but good things come to those who make a lot of unnecessary nail holes sometimes.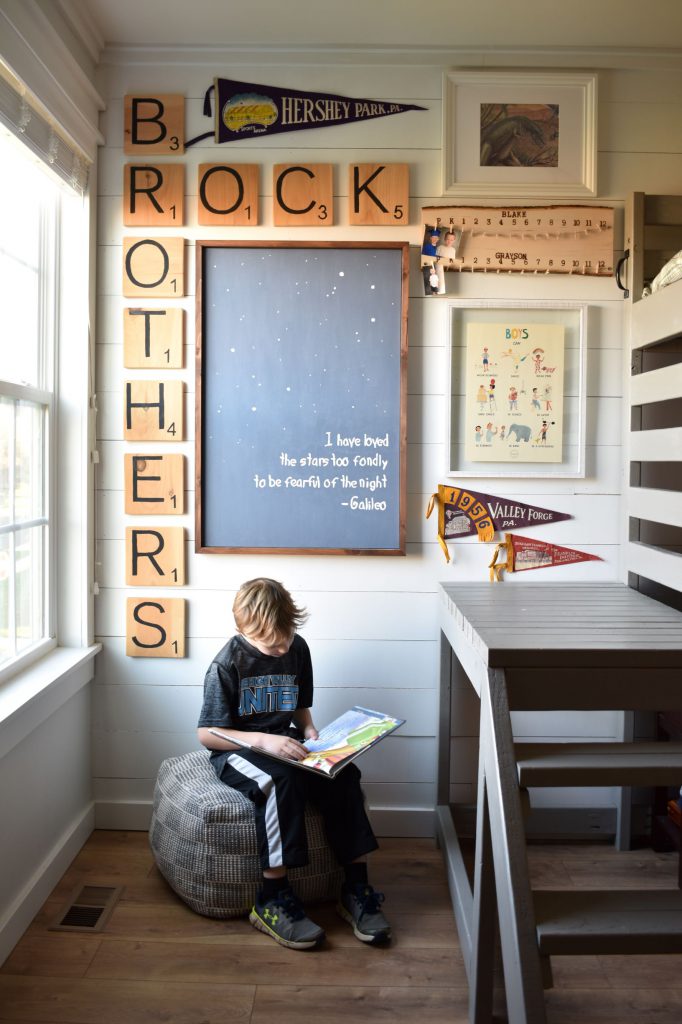 Grown Up Kids Bedding Ideas
Speaking of the boys bedroom, for his birthday I took GOB shopping to pick out some big boy bedding.  I've been asked a few times by parents I know for tips on how to satisfy their kids requests for bedding with their favorite "characters" on it  —- should they give in and get something they themselves are not a fan of or is there another option?  My advice to them is to try one of the following: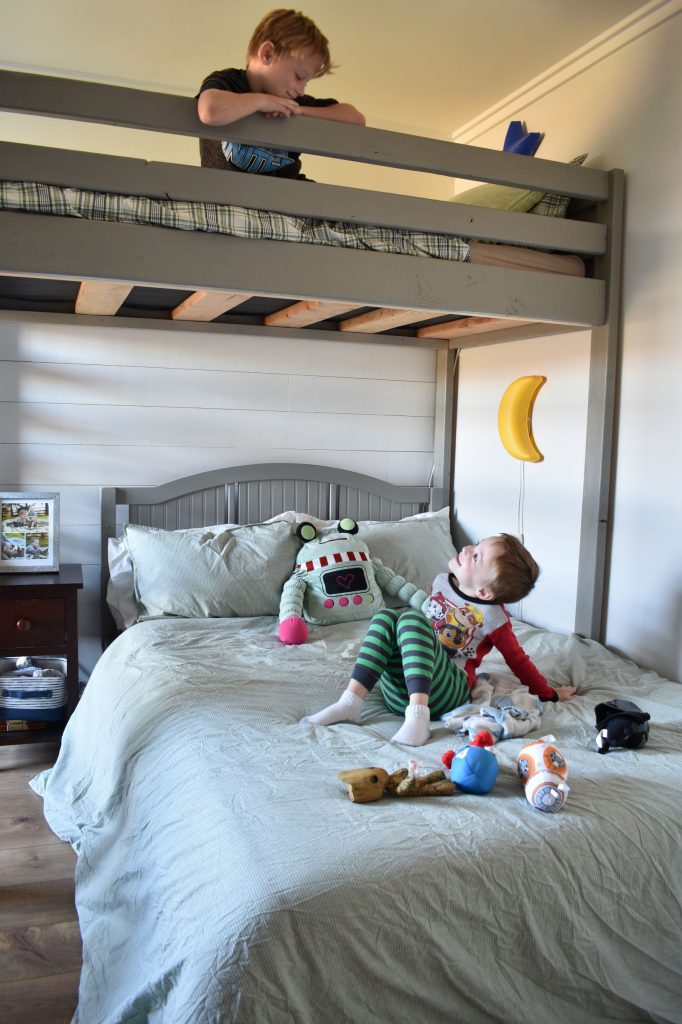 1 – Take them shopping at a store that doesn't carry the typical "character" bedding sets and have them make a choice from what's available.  The Homegoods by me always has some super cute sheet sets and typically some great accessories to go along with them, but my favorite place to take my boys is IKEA.  They have some great options in both the kids and their regular bedding section to choose from.  Grayson picked a nice soft green striped duvet set, and then I let him pick out a pillow from the kids section to keep things fun (he chose a stuffed robot with a neon pink heart).
2. If they have their mind set on their favorite character – pick out bedding in colors, patterns, and materials that echo that character in a more sophisticated way and pair it with a pillow or blanket that features the actual characters image.  That way when your little one grows you can still re-use the basic sheet set and just bring in different accessories.  Just for fun, I put together 4 bedscapes using some of my boys and nieces favorites: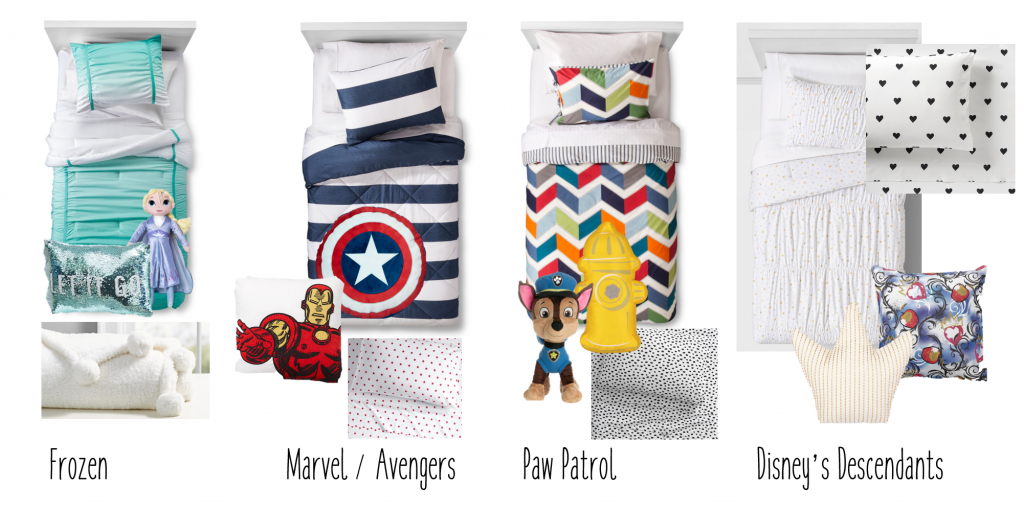 52 Week CIO Challenge
I'm struggling to keep the steam going on my 52 week challenge but I'm almost at the finish line friends!  Only 10 more to go after this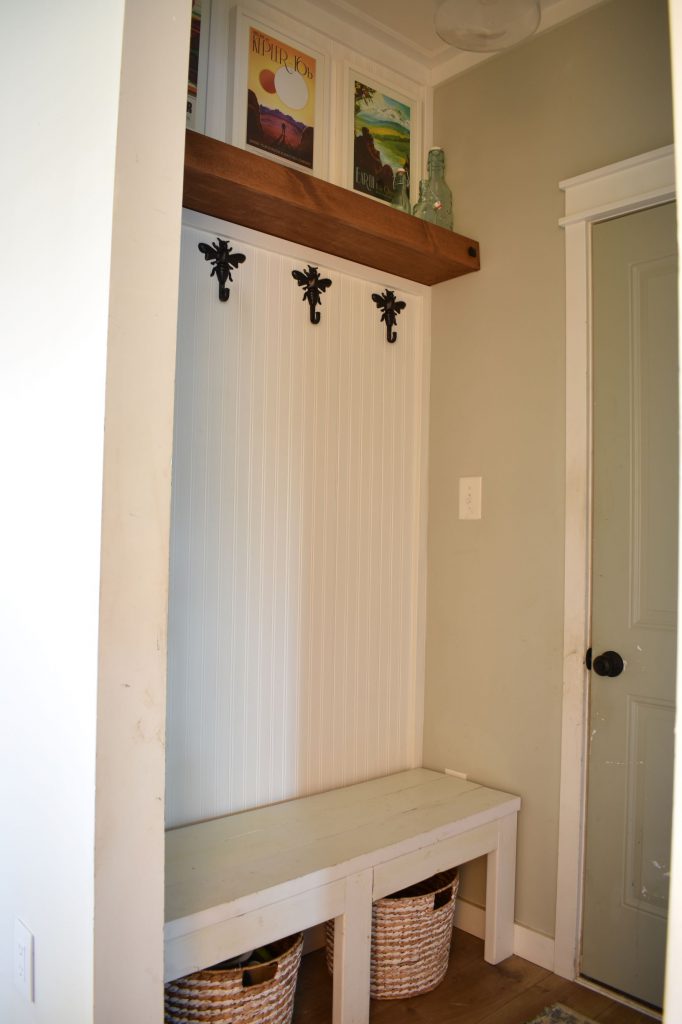 39. Replace broken frame in Mudroom
40. New doorknob in the guest bathroom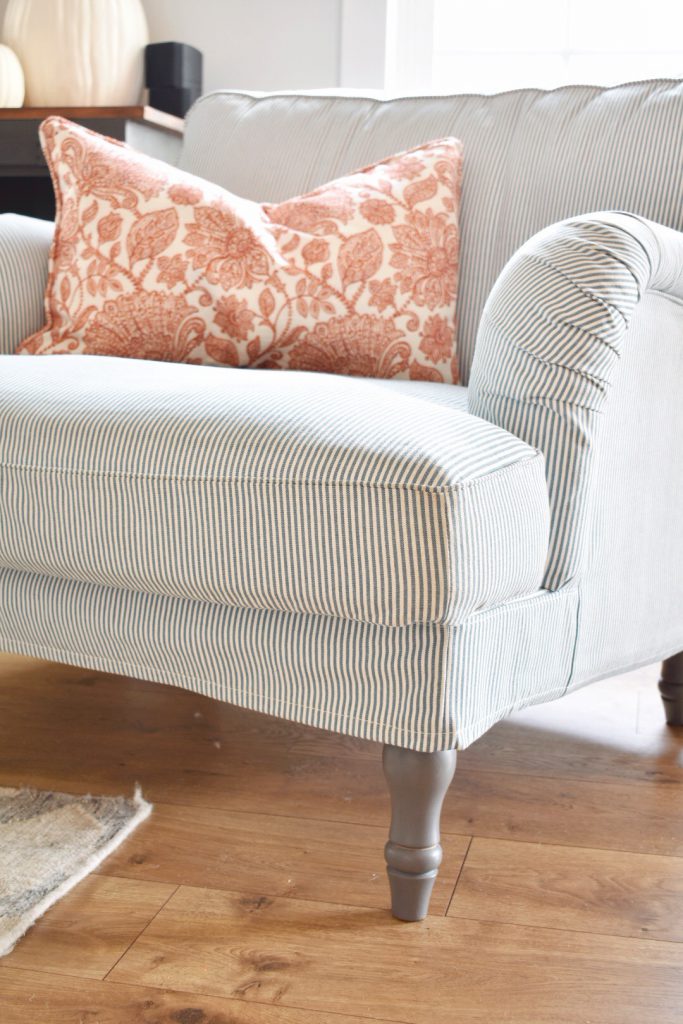 41. Stain the legs for the living room chair
42. Hang artwork in the boys room