So since my last round up we got the news that the boys will not be going back to school this year which was a huge disappointment, but also a huge relief. As much as it's hard to think about what they're going to miss out on (especially my little guy who had a lot of first's to look forward to) the decision made it possible for us to commit to this new routine of ours and move forward.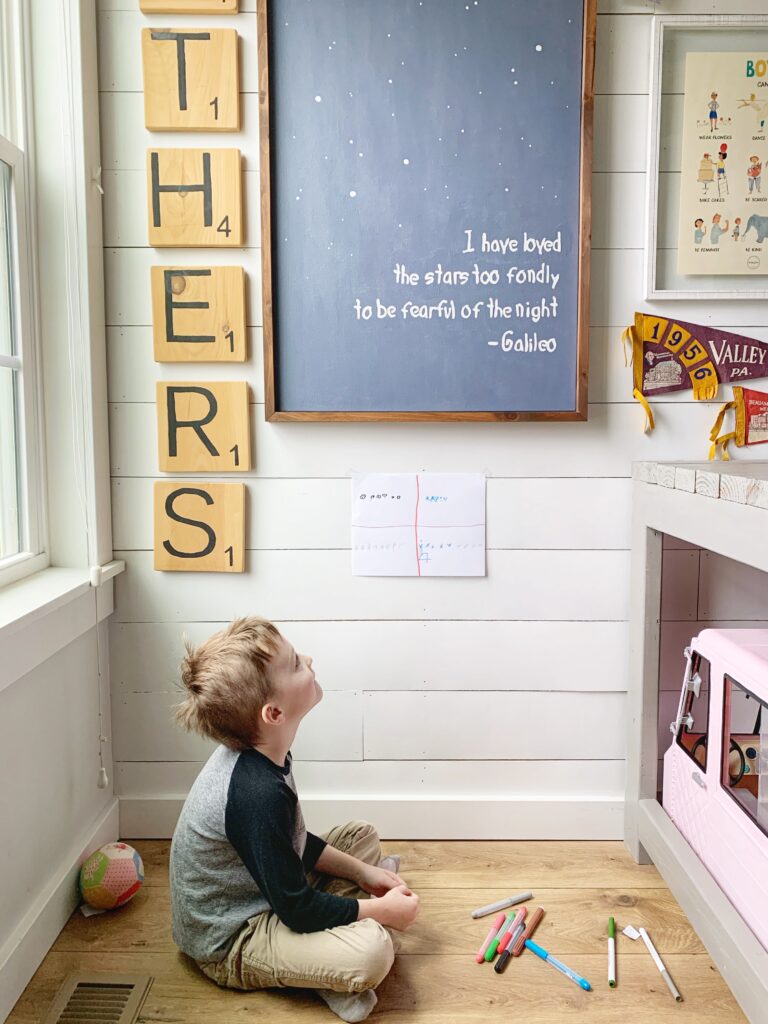 It's looking like things will slowly be opening up in our area soon, which is going to bring it's own challenges, but for now we're still holding onto hope that we will get to enjoy some of our favorite summer activities once school is officially done. Luckily for the next 8 weeks I will have a good distraction as the Spring One Room Challenge is underway. Check back next Thursday for my Week One Post and the reveal of which room I'm tackling this time around.
52 Week Challenge – April Edition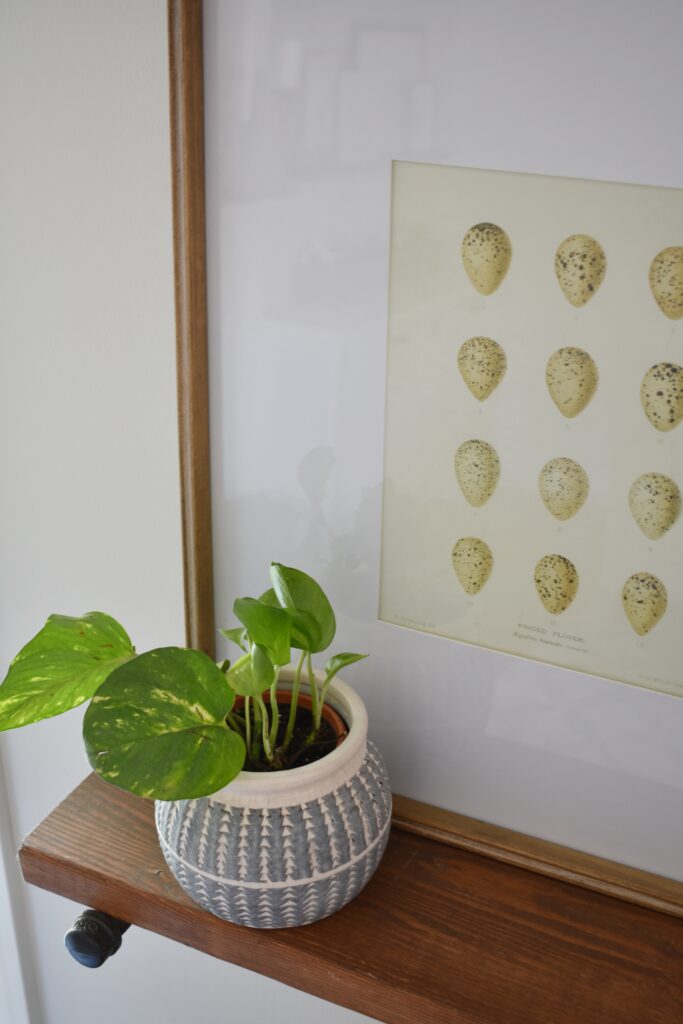 Patch and Paint holes behind Living Room Shelves
Patch and Paint holes in the Morning Room Walls
Clean out the Patio Flower Boxes (thanks husband for helping with this one)
Replace Master Bathroom Doorknob
Raise the Swings on the Playset
Mother's Day Gift Ideas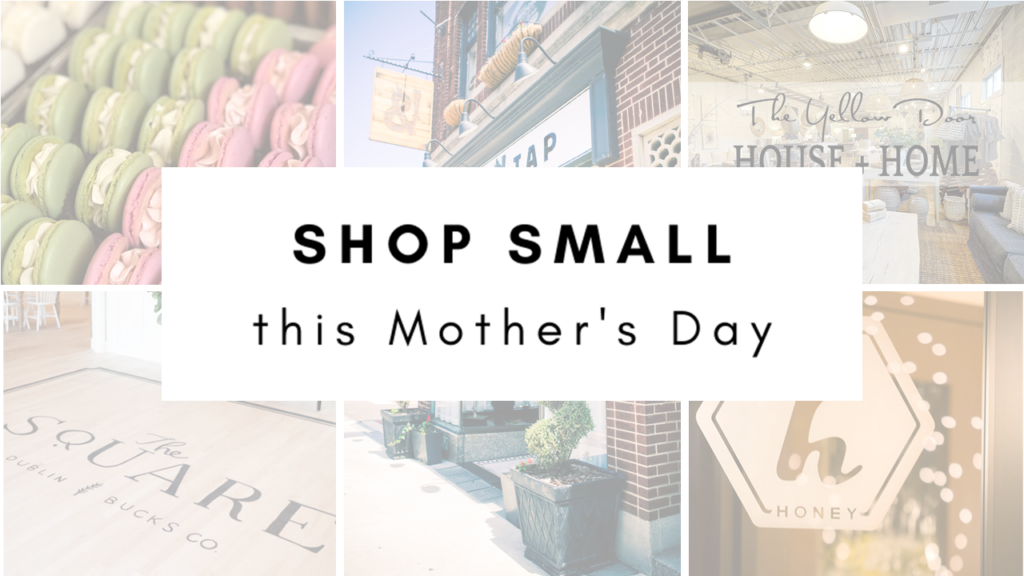 I know for a lot of us next Sunday is going to be especially hard — I keep thinking back to last year when I spent the day shopping by myself at some of my favorite local stores and then had a fabulous dinner at one of our favorite restaurants. So this year while you're thinking about what to get the special women in your life I also urge you to think about how you can support some of your local small businesses in the process by buying gift cards to their favorite stores, restaurants, bakeries, spas, salons…or how about support a local photographer by booking a future family portrait session. I've wanted to put together a "Best of Bucks County" list for while so if you're local please take a virtual visit and help support these awesome businesses that we love and miss:
Restaurants and Bakeries
Stores
Services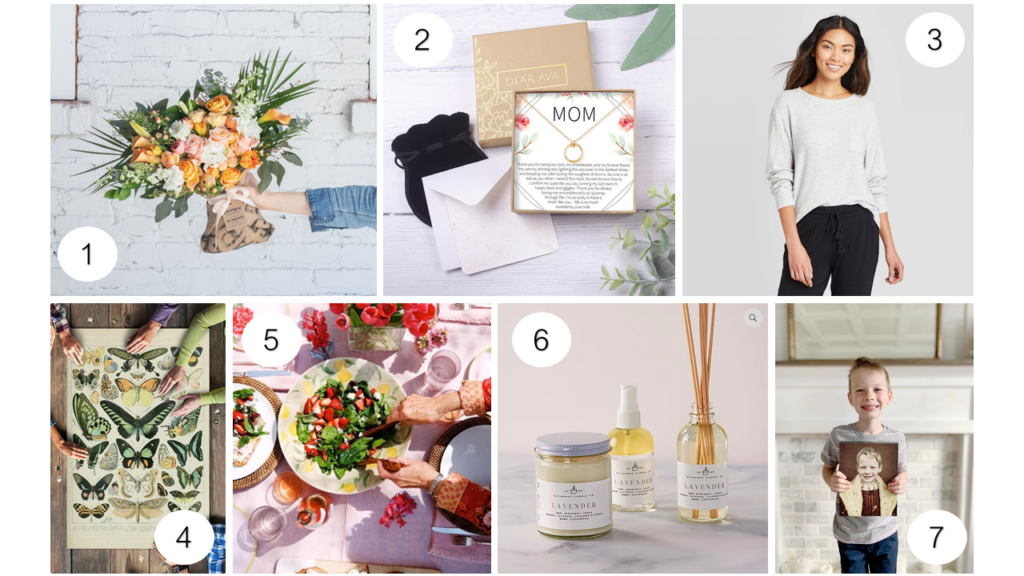 In case mom is a little further away, I also put together an online shopping gift guide with thoughtful ideas to make staying at home a little bit nicer…….
Farmgirl Flowers is a San Francisco based company with the most gorgeous bouquets and they've expanded to NationWide delivery
Simple, heartfelt jewelry is my favorite and DearAva has so many beautiful and meaningful necklaces for all of the women in your life. They also have super cute Spa Boxes personalized for Moms, Daughters, even Nurses and Teachers!
I think every mom could use some super cozy lounge ware right now and Target is kinda killing it in that department – my favorites are these pants, this sweatshirt, and I'm eyeing up these shorts for the summer.
If your mom is like mine they have been working on puzzles together since the stay-at-home order was issued, but I know she wasn't finding any new ones she liked so I searched for some cute stores with lots of options like LanternPressArtwork, CobbPodgery, and PaperSource.
The one thing I will absolutely miss this year is Mother's Day Brunch so I got excited when I saw that Terrain was offering a catered brunch for pick up! Take a look around your area for local restaurants and diners that my be offering similar options and drop off a surprise on Mom's doorstep next Sunday morning, or even pre-order it for her to pickup if she lives far away.
With warmer days ahead I am craving light and fresh scents in my house. Rockaway Candle Co. is my new favorite place to stock up on candles, reed diffusers, and room sprays (and they offer a bundle of all three that would make a great present). My spring/summer picks include Citrus and Seashore, Cucumber Melon, Sunwashed Linen, and Cactus Flower + Jade.
I love finding fun and unique gifts so I love these custom portraits from MasterPiece me. You send them a photo and they turn in into a one-of-a-kind piece of art (they even have double portraits that would be great for grandparents). Use my code LINDSEY10 to save 10% off your order