Since so much looks different in the world right now I'm happy to get back to something familiar by kicking off my next big home project and my latest entry into the One Room Challenge! For anyone new to this event, the One Room Challenge is an amazing opportunity for home bloggers hosted by Linda at Calling it Home in partnership with Better Home and Gardens.  During the next 8 weeks a group of over 200 guest and 20 featured bloggers will challenge themselves to transform one room in their homes and share their progress each week.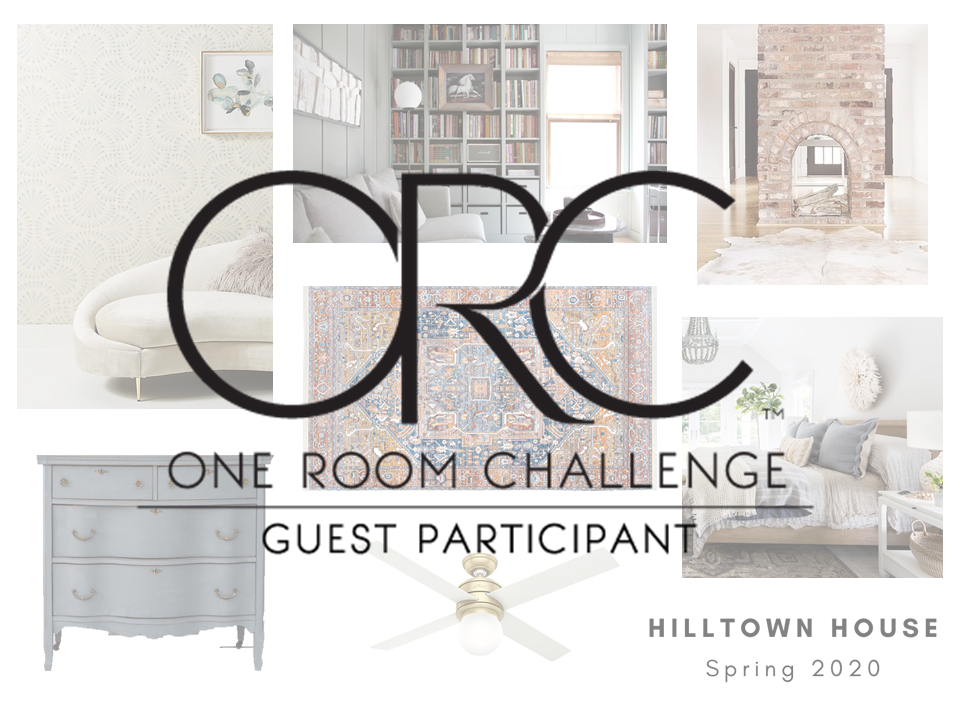 Before we get started let me start by saying "HI" to any new readers popping over from the One Room Challenge blog. I launched Hilltown House 5 years ago when I started to renovate our brand new but boring builder grade home. I'm passionate about DIY and design and so far I've gotten my hands on just about every inch of my home. This is my 4th time participating in the One Room Challenge — in year's past I've tackled the Guest Bedroom, the Front Room and Dining Room, and last spring I did a massive renovation of our foyer, staircase, and loft (Be sure to visit my Home Tour page if you want see more before/afters). I love to put my own spin on traditional design and always strive to keep things fun and liveable.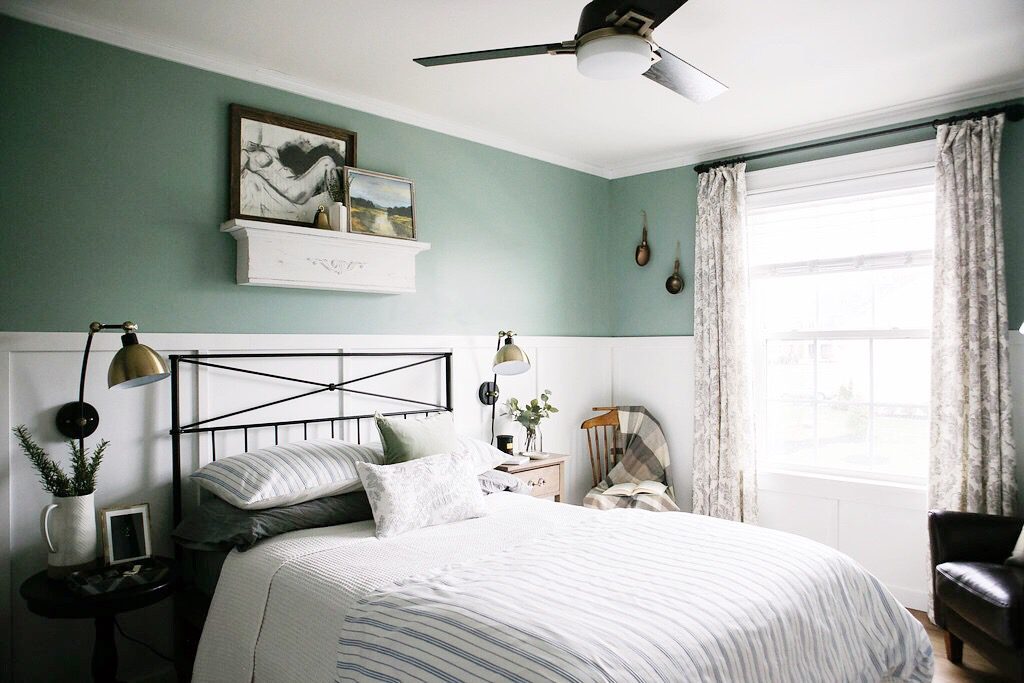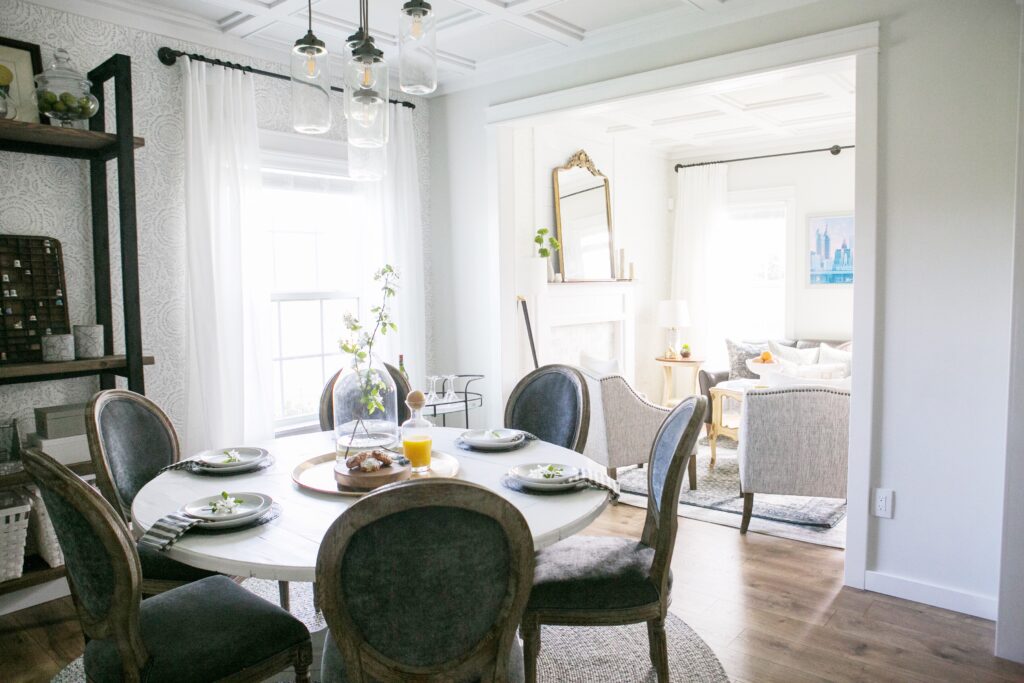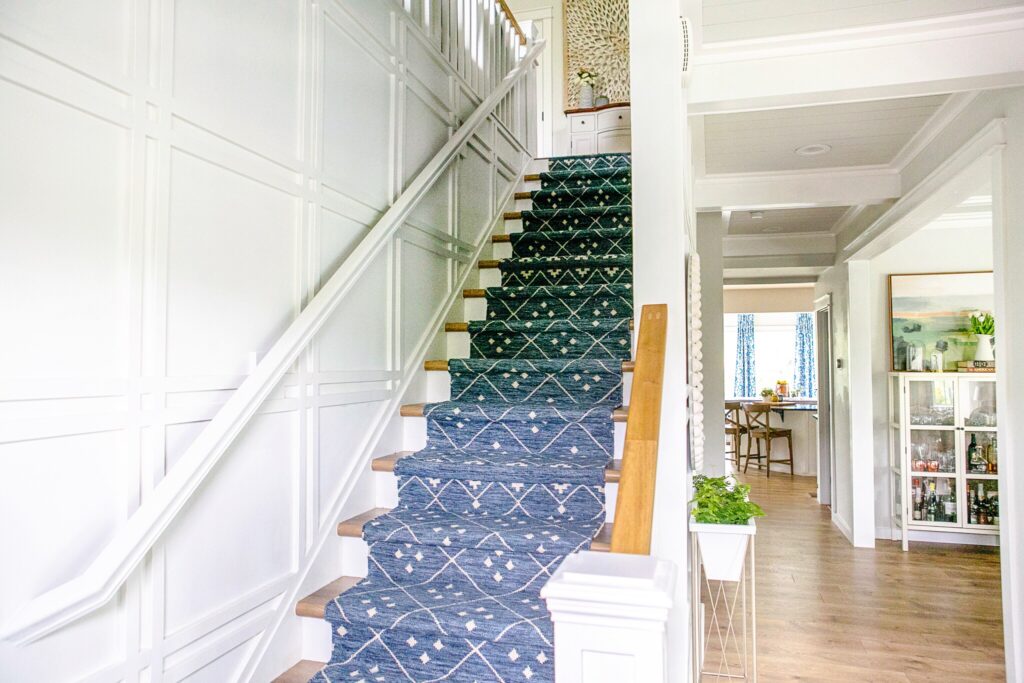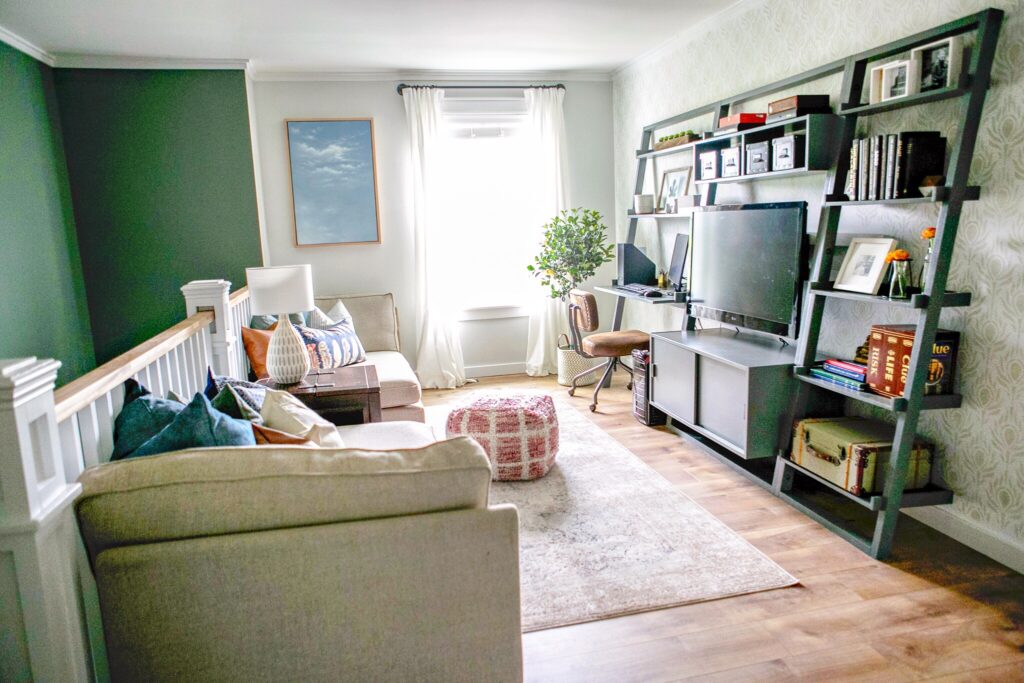 Before I move on to the good stuff I need to share one thing. Because of the COVID-19 pandemic the official ORC start date was pushed to May and is being extended to 8 weeks instead of 6…..but to be fully transparent I want you to know that I began working on my space at the start of April, which was the original start date. I made this decision for three main reasons:
I knew the time I had planned to dedicate to this project would be severely impacted by taking on the task of home-schooling my two boys in addition to my full time job.
Even though I had hoarded quite a few supplies beforehand, I knew my timeline to get the remaining things I needed would be impacted.
DIYing is my hobby, my stress relief, my way to re-charge, however you want to put it…So for my own sanity I needed to get started.
I know from past experience that had things gone to plan I would have been able to bust this all out in the six week timeframe but I'm so thankful for the One Room Challenge team for giving us all the flexibility to move forward as we needed to in these unprecedented circumstances. With all of that being said……I have been dying to share my progress with all of you so enough stalling….here we go!
This year's Challenge – The Master Bedroom
Maybe the biggest surprise of this year's challenge is that I am only taking on one room instead of two or three — which sounds like it should be more manageable until you realize it's the biggest room in the home! Our master bedroom takes up the entire back of our house (if you include the bathroom and closets its the size of our kitchen and living room combined). Even though it's big it has always felt cozy to me thanks in large part to the three windows that let in tons of natural light.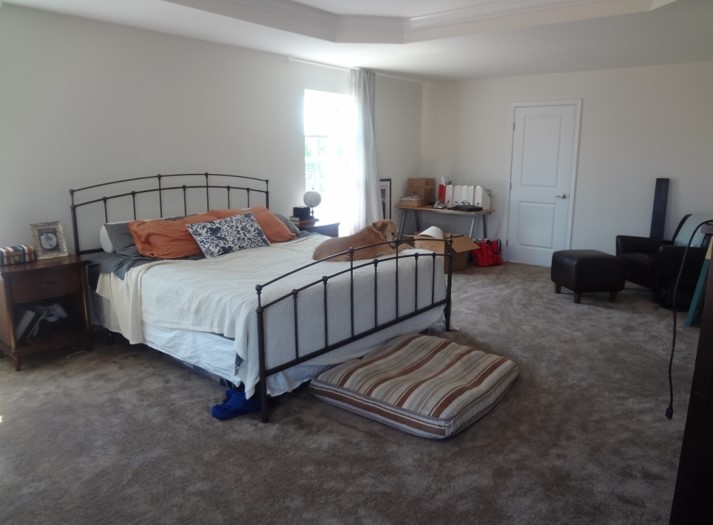 Like the other rooms in our house, over the year's it's gotten a coat of paint, new floors, baseboards, and door trim. You may even notice that I started to work on a chevron wood wall treatment behind the bed but never finished. In hindsight I'm actually really glad that I didn't put too much effort into this room because the style of the house has evolved so much over the years and my original ideas would have been really out of place.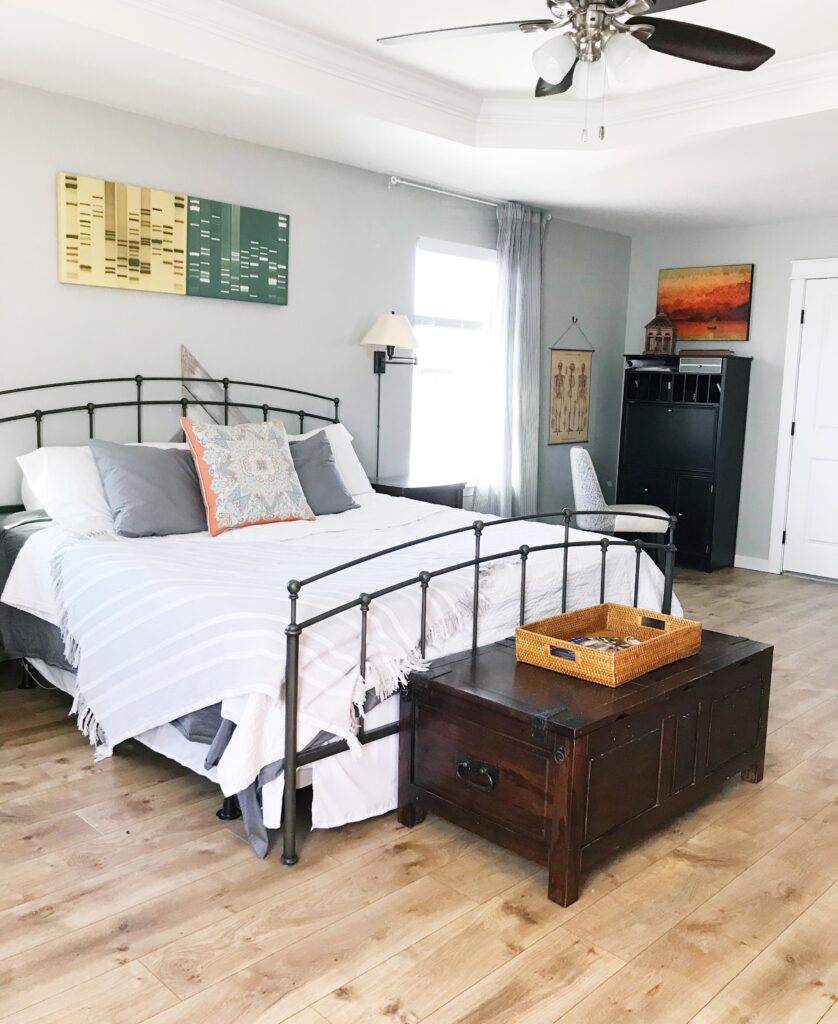 One thing I have played with over the years is the layout of the furniture. Because of the size of the room I've struggled with how to divide up the space in a way that makes sense, but after a few attempts I've come up with a floorplan that feels right so I am going to be keeping a lot of the furniture in the same place you see it now — although a few pieces will be getting a facelift along the way and I'll be building some custom pieces to replace the ones that functionally aren't working.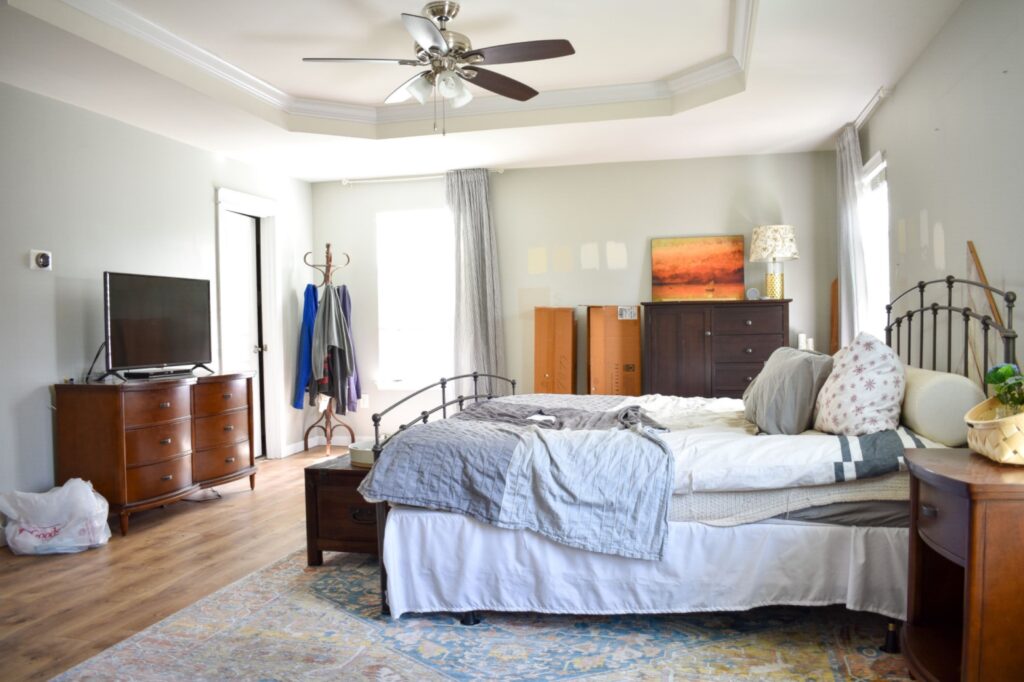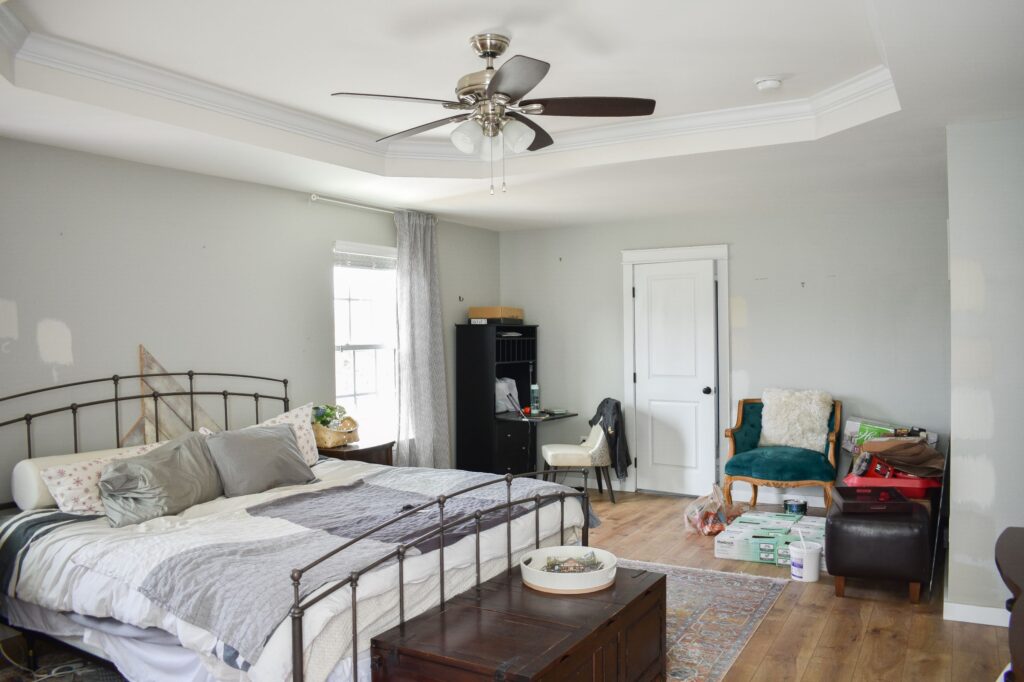 Next week I'll take you through my plans in more detail as well as some rooms that served as major inspiration, but for now here's a quick overview of the major items on my list this time around.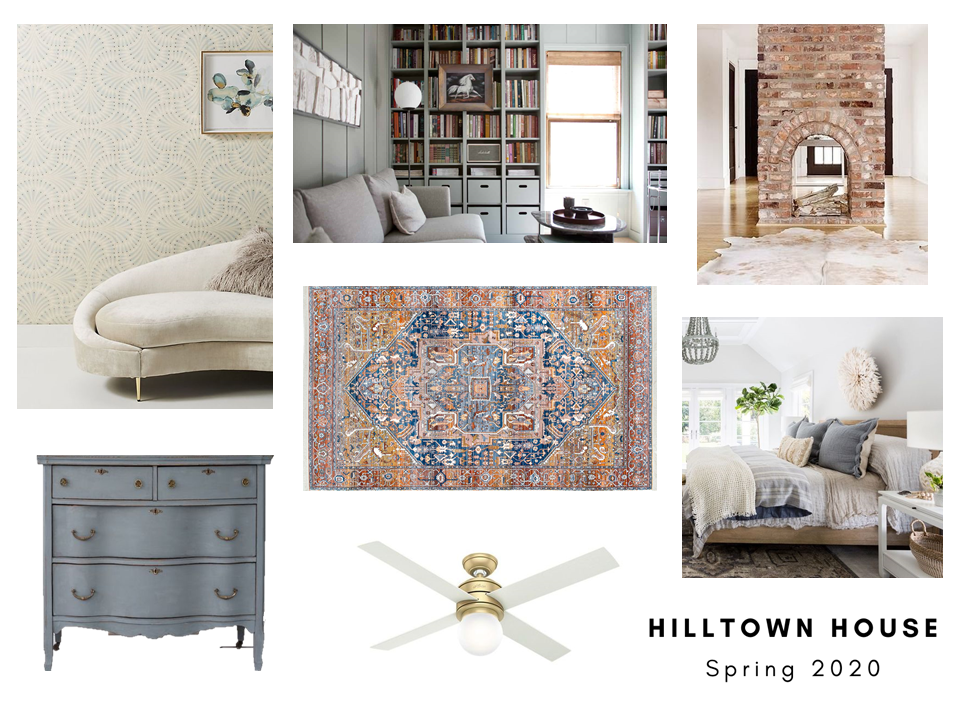 Install wallpaper and trim work
Add a built in bookcase and desk (photo source: A Beautiful Mess)
Build a DIY Brick Fireplace (photo source: decorpad.com)
Build a new set of nightstands (photo source: Miss Mustard Seeds)
Refinish existing furniture pieces
Build new bed frame and buy new bedding (photo source: Eye for Pretty)
Install shiplap in the tray ceiling and replace ceiling fan
While we all have a little more free time than usual on our hands make sure you head over to the One Room Challenge blog and check out the posts from the featured and guest bloggers….I can't wait to see what everyone is up to this year.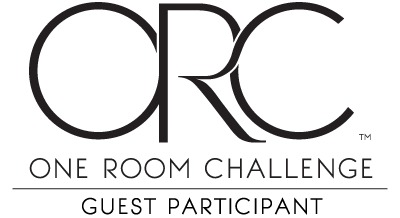 Thank you to my sponsors!
Finally……A huge thanks to the companies that sponsored products for me to use in this project, Handy Products and Miss Mustard Seed. I'm so grateful to be able to use their amazing paint products to make my vision come to life.