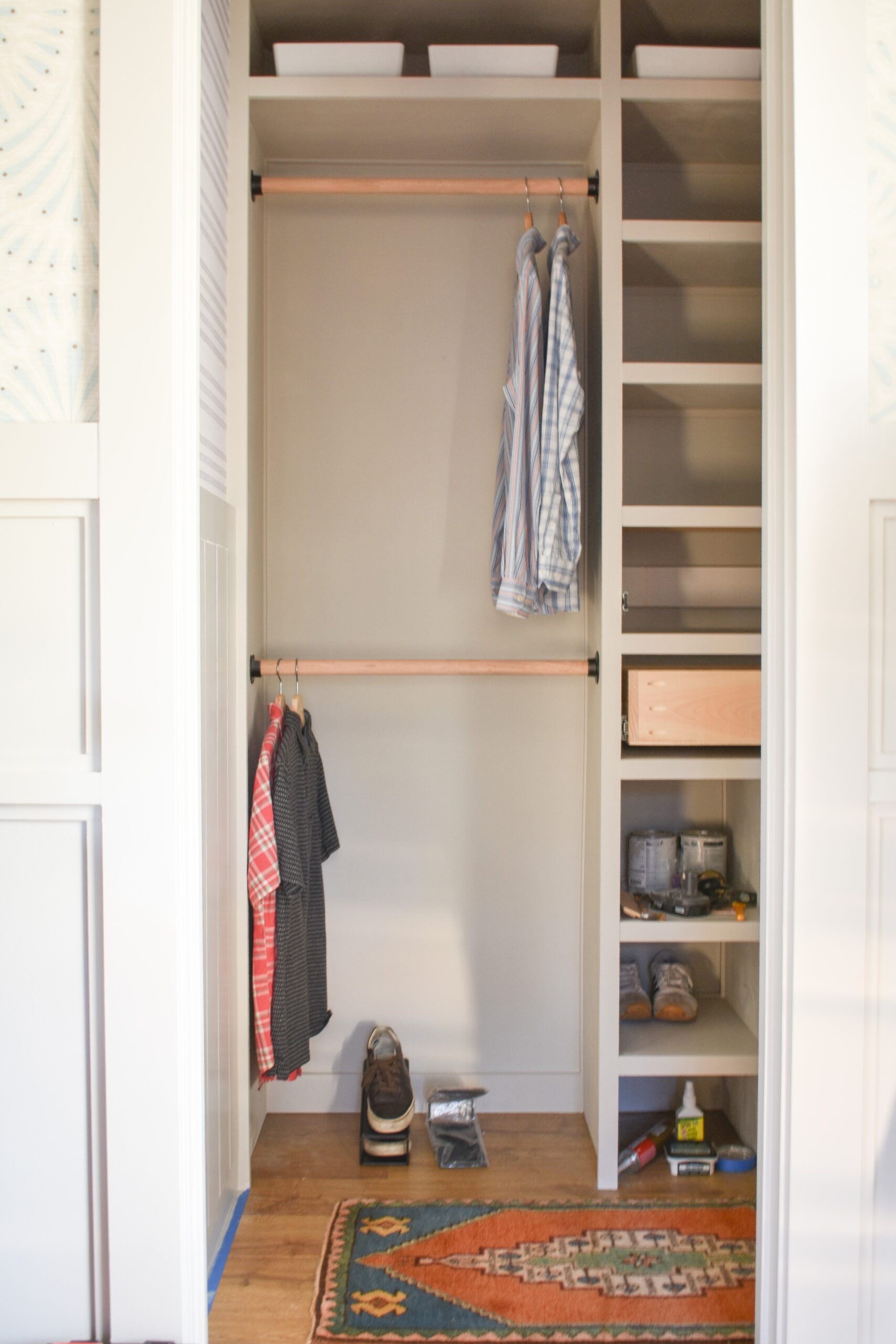 Only one week to go in this fall's One Room Challenge. This gonna be a super quick update this week friends — gotta save some goodies for the final reveal!
Week 1 / Week 2 / Week 3 / Week 4 / Week 5 / Week 6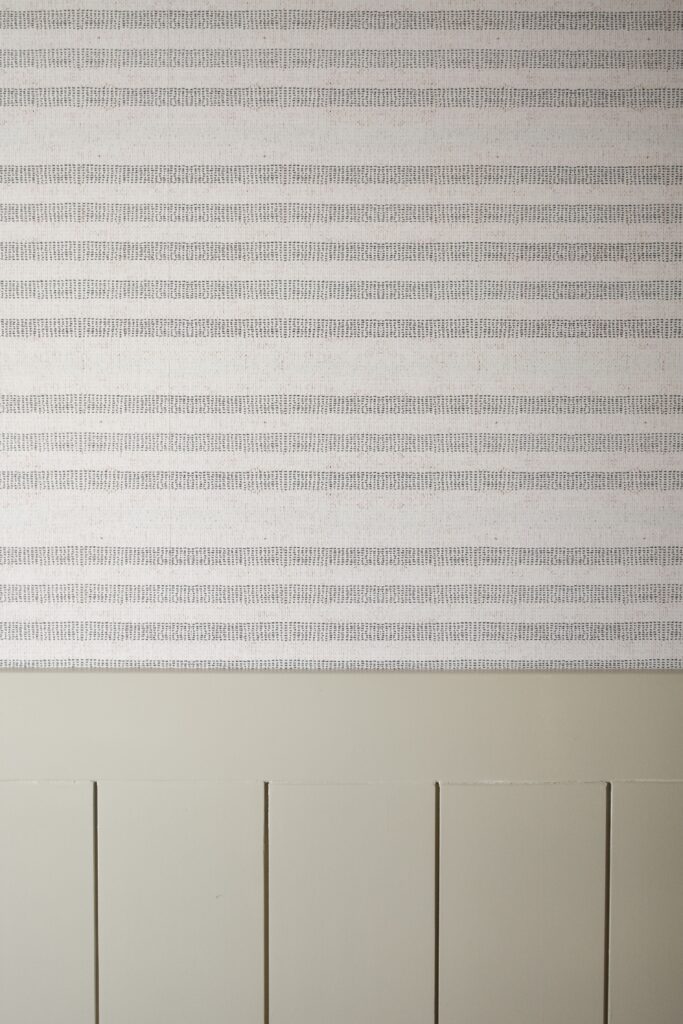 After have to rush order more wallpaper (twice because I ordered the wrong kind the first time!) I finally got what I needed as was able to install the rest of it along with the remaining trim. I mentioned last week that I was a bit hesitant about using removable wallpaper after a less than stellar experience with it in the past, but this install was in-finitely better!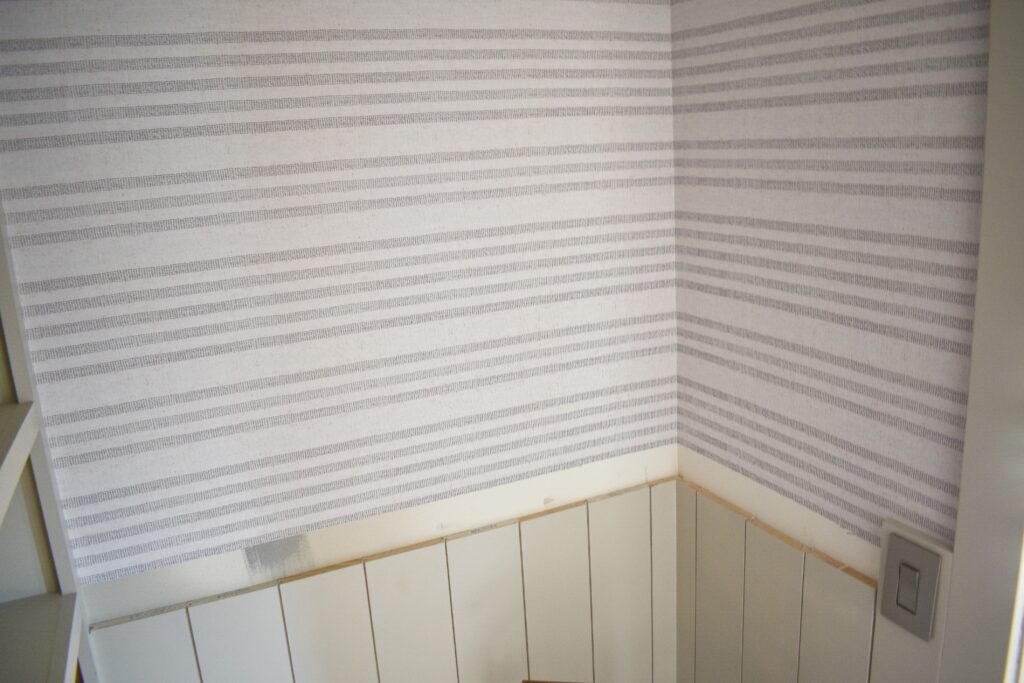 I think part of the difference was 1) the quality of the Spoonflower wallpaper that I used (it's a really heavy final that doesn't crease anywhere near as easily as the kind I used before) and 2) the pattern I used was super forgiving. The one thing I will say is that it isn't recommended for use on painted walls, and I believe them on that one. The one spot on the wall where I had over-spray from the cabinetry made it difficult to get the wallpaper to stick, but after a lot of smoothing I was able to make it work.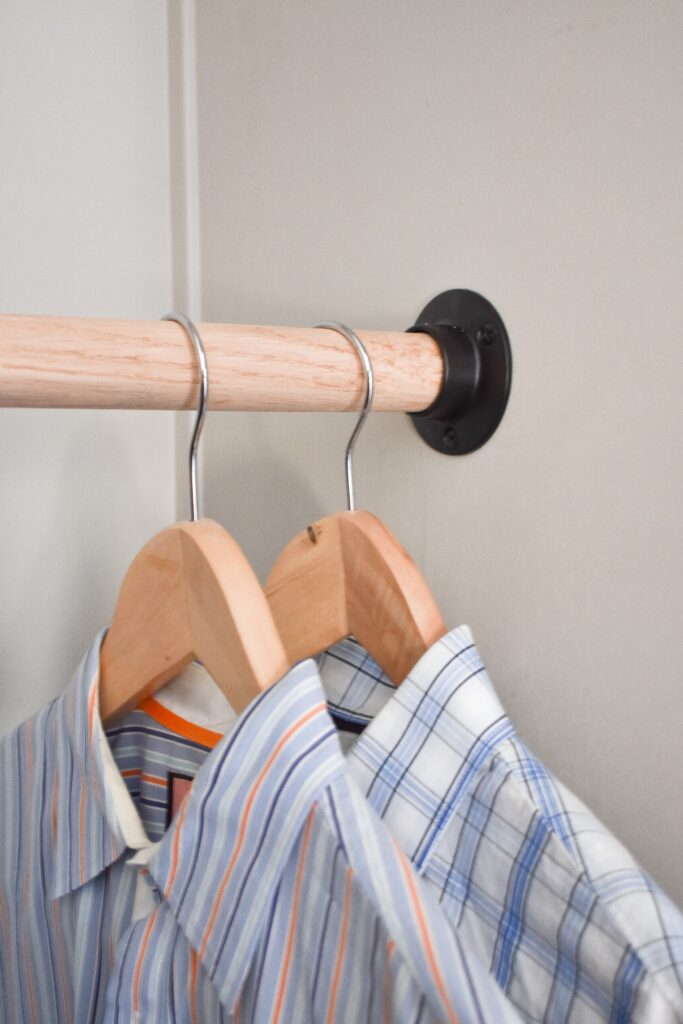 Speaking of the cabinetry – I started to add the final touches to the shelves including the dowels for the hangers and the drawers (that still need their fronts). I also squeezed in a trip to IKEA on election day to distract myself and picked up a few organizers. Next week I'll start to load these up and fingers crossed I won't have to make another trip.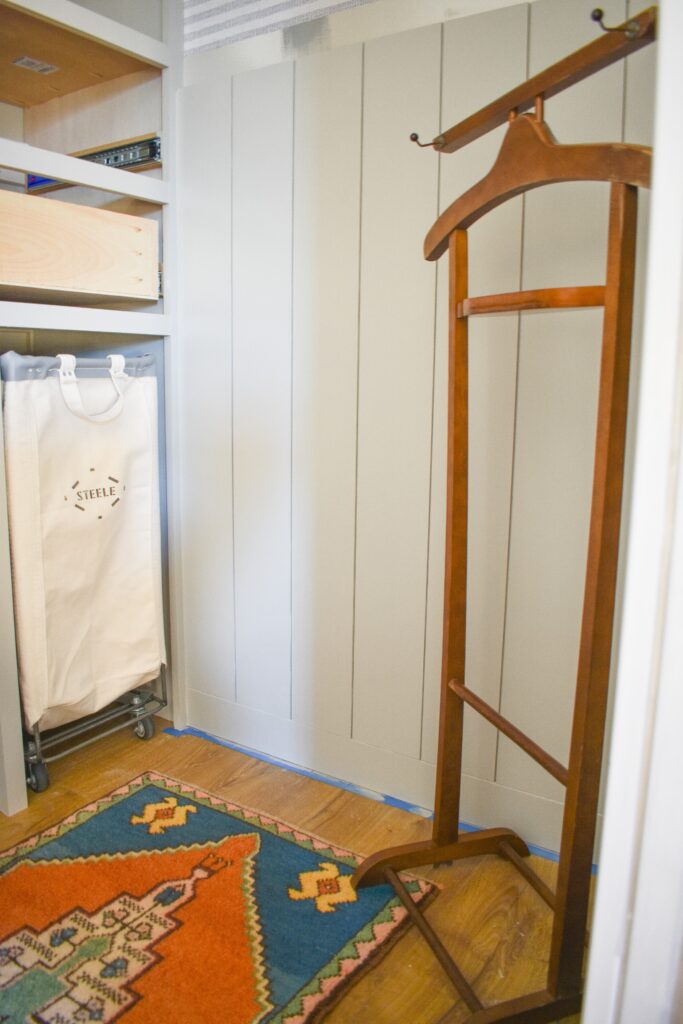 Lastly, two of the touches I'm most excited about arrived just in time to snatch a picture. I found this vintage vanity on EBay to tuck into the corner to hold my husbands suit jacket, and I was really excited to stumble on this small Turkish Rug on Etsy for a really great price that coordinates so well with the rug in the bedroom (shockingly the husband approved of adding it to so I couldn't say No).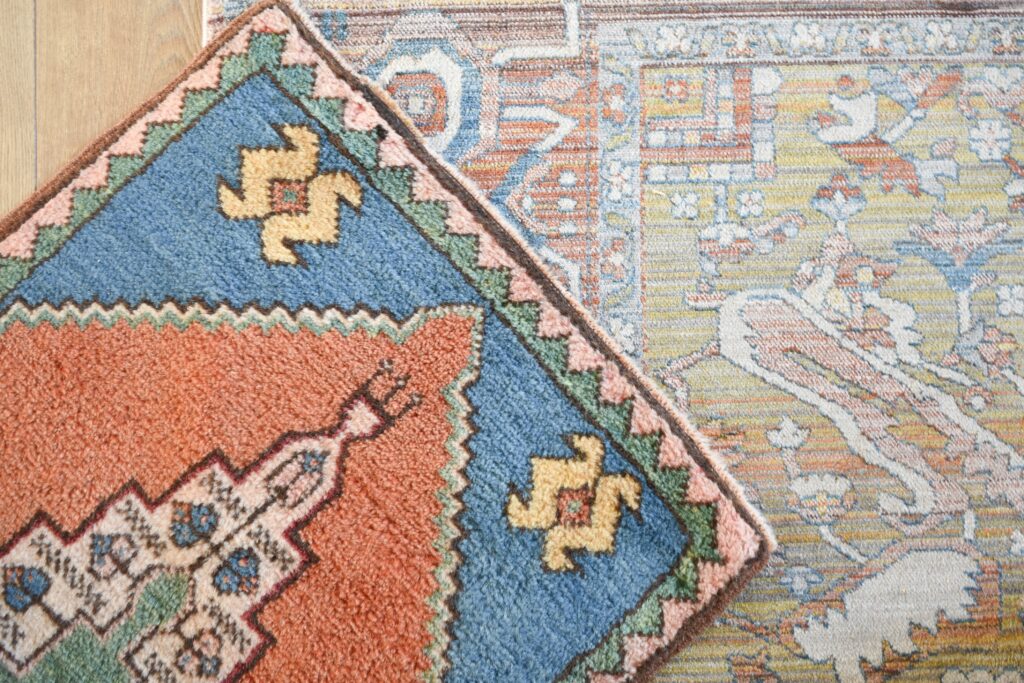 Is it a little over the top to be adding these details to a closet – maybe….but if I'm going to put this much time and energy into a space I want it to be as great as I can make it.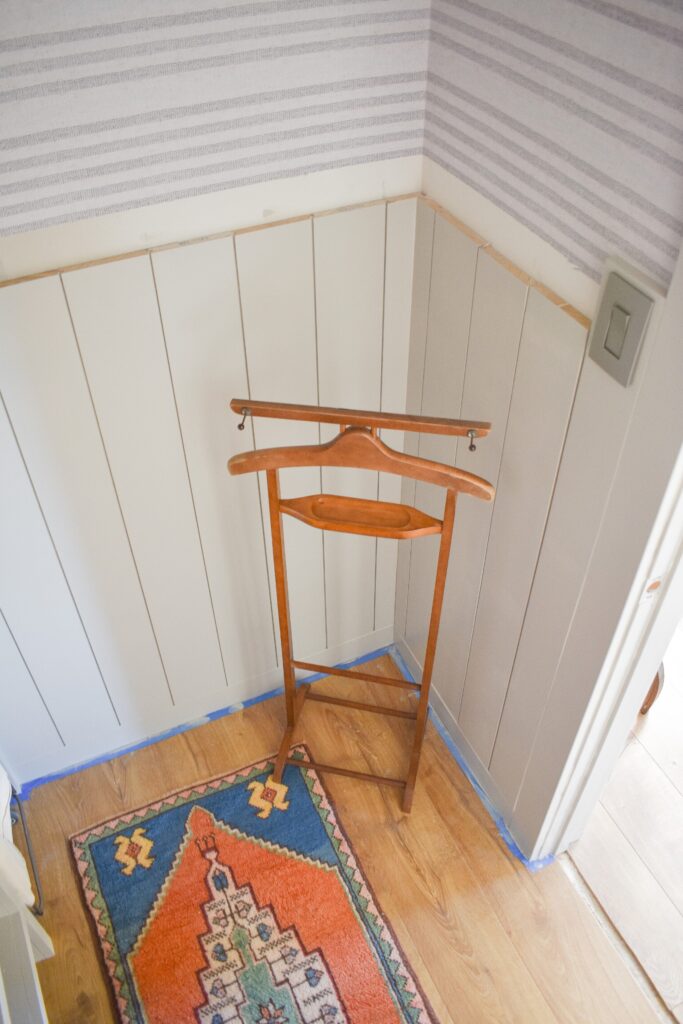 Besides finishing patching and painting the trimwork and adding the drawer fronts, the biggest obstacle I have to finishing in the next week is the two items I'm still waiting to arrive. Keep your fingers crossed for me and my fellow guest participants as we cross that finish line.
Thank you to Crystorama for sponsoring an amazing light fixture for me to use in this space.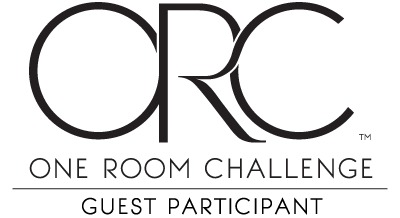 BETTER HOMES & GARDENS IS THE OFFICIAL MEDIA PARTNER OF THE ORC!
The Fall 2020 One Room Challenge® is sponsored by High Point Market
With Color Impact Partner