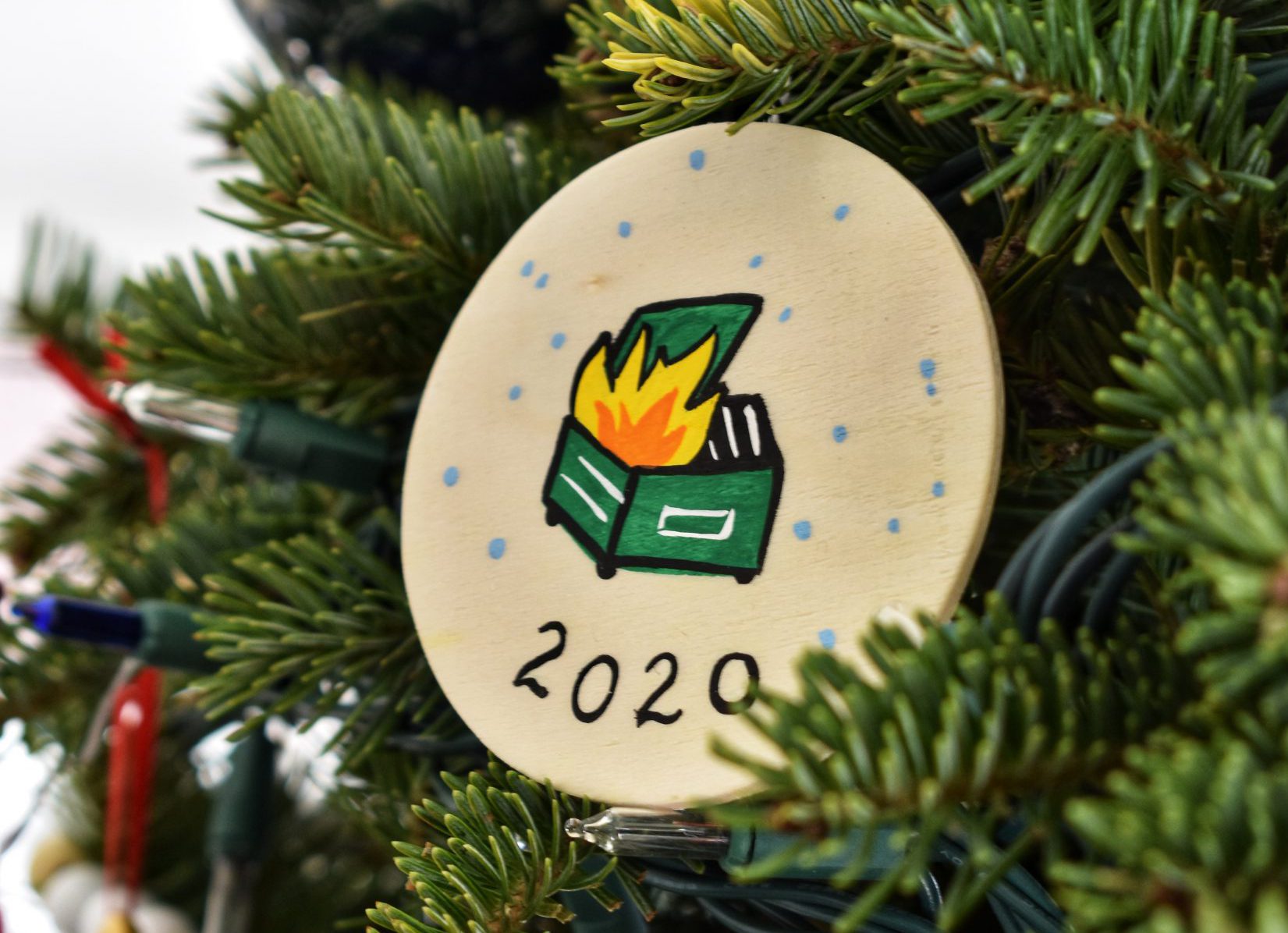 I'm not gonna pretend like this was a great year, but I'm also not gonna pretend like the small inconveniences we faced as a family were anything close to the losses of so many others. What didn't escape me this year were the things that I need to stop taking for granted — one being having a home that I not only love, but love to spend my time working on. When it became apparent that we would be spending the majority of our year at home and I would need to postpone the customer projects that I had on my schedule, I made a conscience decision to get as much done on my own house as I could. When I look back on this year I'll be proud of what I accomplished myself, but also what we accomplished as a family.
Guest Bathroom ($100 Room Challenge)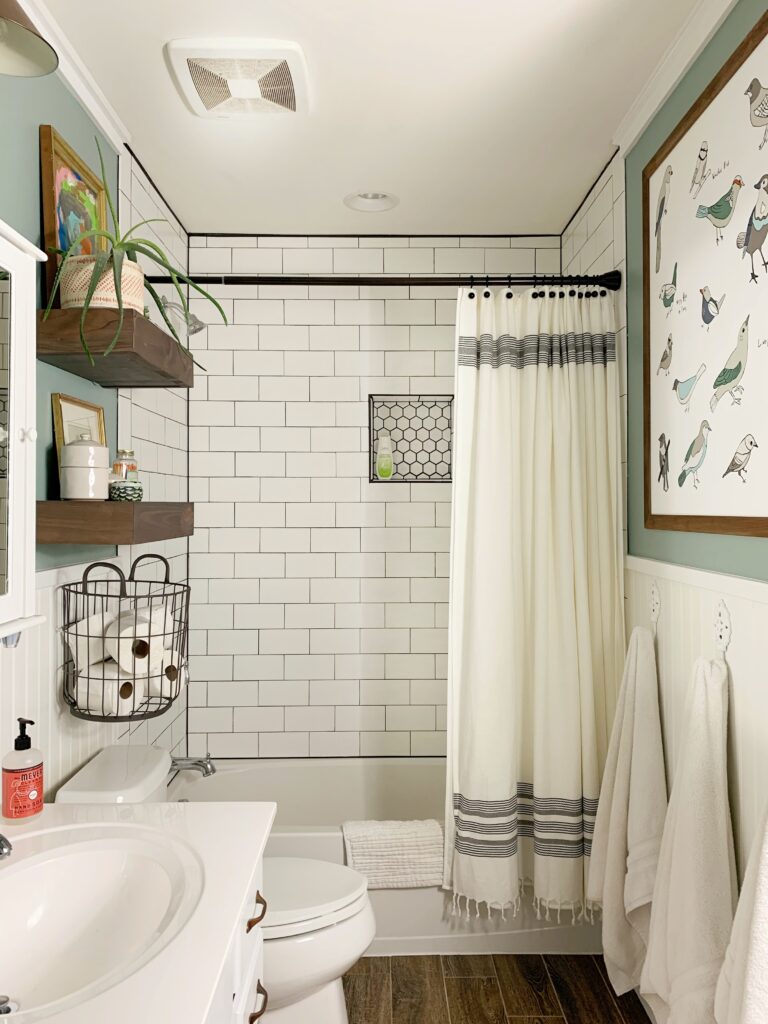 I started this year by participating in the $100 Room Challenge and chose to make-over the guest bathroom on a super tight budget. The brighter color made the entire room come alive, and now that we're all using this bathroom while our en-suite is undergoing it's own renovation the other improvements have really been appreciated. Click here for the full reveal.
Owner's Bedroom (One Room Challenge Spring 2020)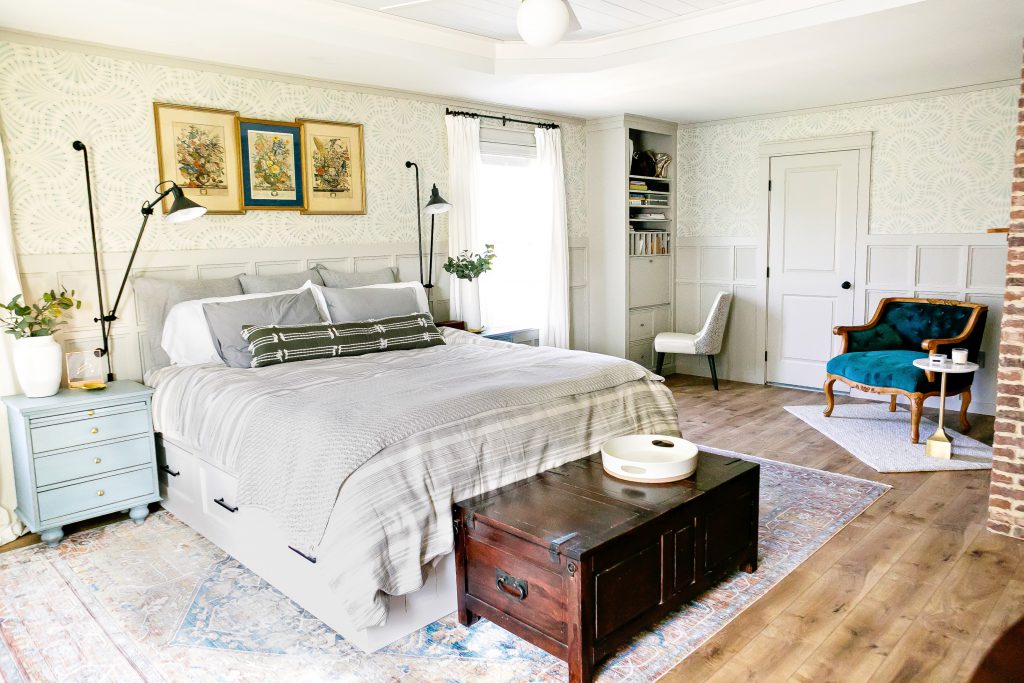 The start of this Spring's One Room Challenge was scheduled right in the middle of the first COVID lock-down, so after a delay, an extended deadline, and too many curveballs to count, I ended up with the most beautiful bedroom retreat. To say that I spend more time in this room these days then I ever imagined is a ridiculous understatement! Click here for the full reveal.
Boys Bedroom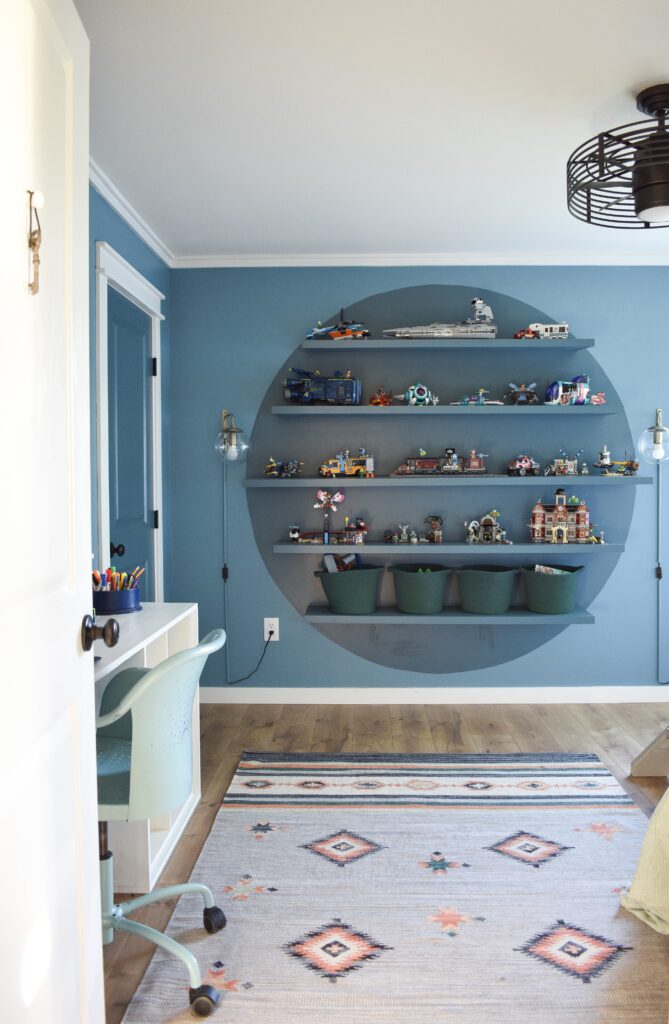 I had ZERO plans on tackling the boys bedroom this year, but I was super inspired during the One Room Challenge to play around with some darker colors. And since I knew the bedroom would be serving double duty as a classroom in the fall, I felt that a little makeover would help with that transition. Click here for the full reveal.
Owner's Bedroom Closet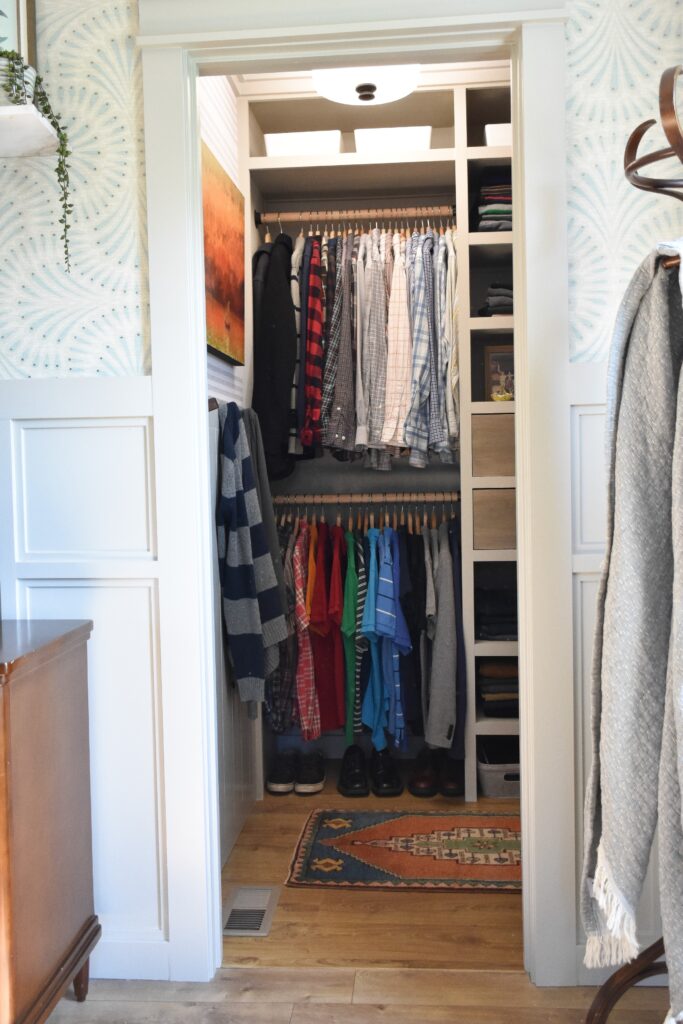 I made it a rule after my first/second One Room Challenge's to never participate in two back to back….but I broke that rule this year and decided last minute to participate in the Fall challenge and tackle my husband's closet as a companion room to my bedroom. It was the perfect quick and dirty project to take me into the holidays, and great precursor to my much larger closet makeover. Click here for the full reveal.
I'm entering 2021 with the assumption that we will be spending at least the first half of the year at home, so I'm taking a cautious approach to the projects I'm adding to my list. As I mentioned, the en-suite bathroom is already in demo mode and will have a two phase renovation (one by an outside crew in the winter and one by me in the spring that will also include my closet which is attached to it), and the living room will also have a few upgrades spread out over the year. Beyond that I will probably spend some time on giving some smaller spaces so personality – starting with my mudroom and hopefully including my pantry. I hope you stay along for the ride because I've got a lot of ideas in my head that I'm really looking forward to making into reality.