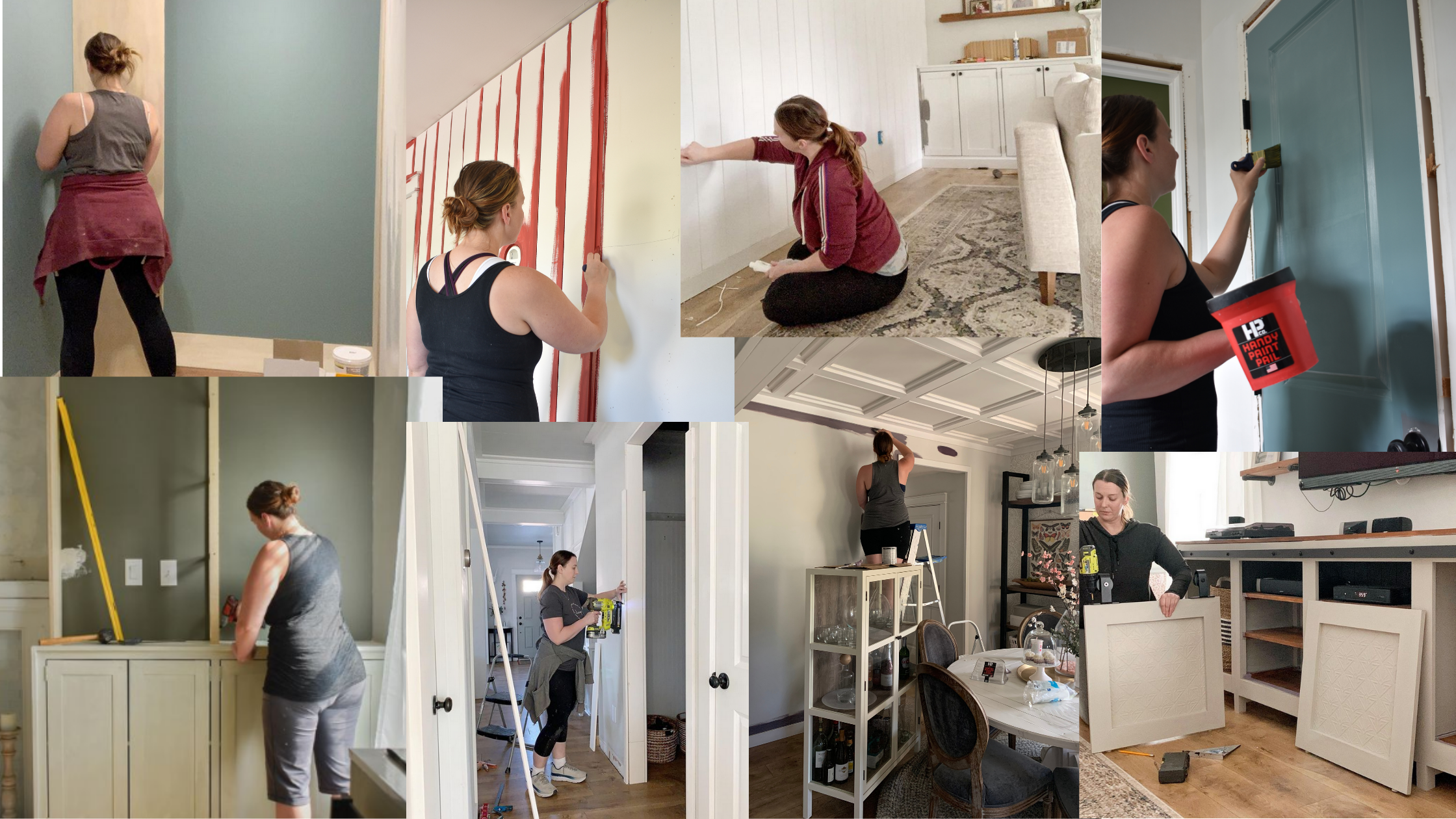 This happens to me every year but even though it's only the third of January I already feel like 2021 is already so far in the past that I wonder why I'm still working on a wrap-up…..but I'm still gonna do it because it's on the content schedule and I love crossing things off my list. I had my foot on the DIY pedal again this year partly out of necessity (hello leaky bathroom) and partly because I realized that a healthy way for me to deal with my ongoing anxiety and uncertainty that continued from 2020 was to make the most of spending this time at home by keeping busy with projects. Last year was the year of adding more color and pattern into the places in my house that were missing it and I'm incredibly happy with the changes I made and the new direction my home, and my style, is headed.
Mudroom Makeover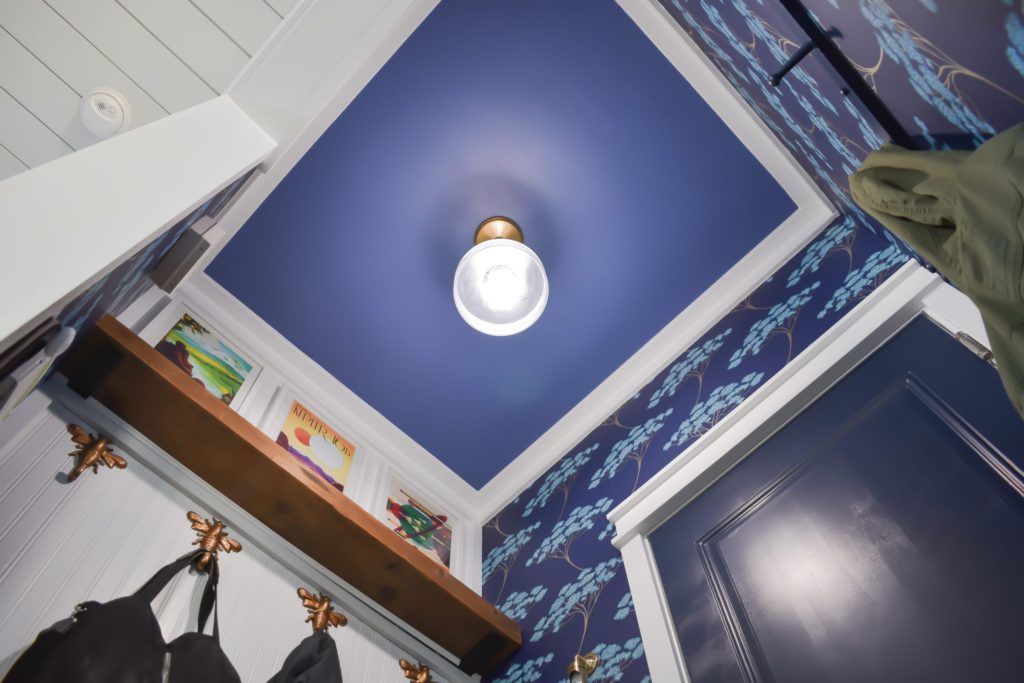 My favorite part of this makeover that everyone notices when they walk in this room is the painted ceiling. This room is just as tall as the rest of our first floor but the painted ceiling and floor to ceiling pattern make it feel 12 feet tall when you're standing in here! Check out the full room reveal here…..
Owner's Bathroom (Spring One Room Challenge)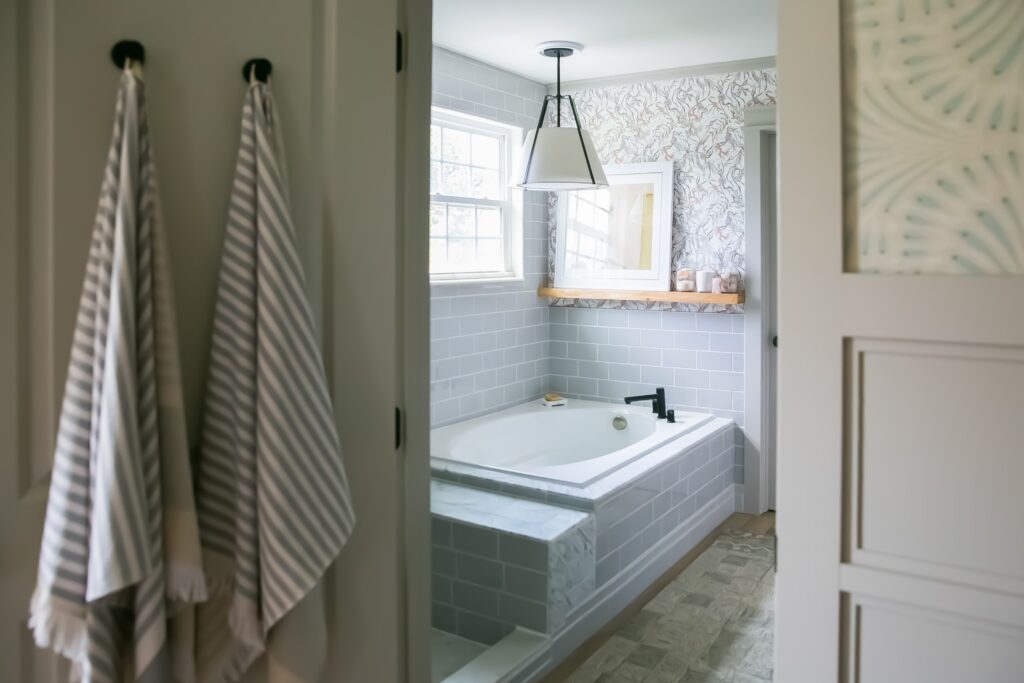 If you follow me on Instagram you may have heard me tell this story already, but the night before the ORC reveal — after my final blog post was written and ready to publish — I filled my brand new bathtub for the first time only to have it immediately start leaking into our kitchen (our plumber failed to screw the drain in all the way so we ultimately had to have them cut open our kitchen ceiling AGAIN and it still isn't totally patched btw.). I felt so defeated and also quite frankly really embarrassed to be just about to share this reveal to everyone that I almost didn't publish the reveal and it took me many more months to actually be able to enjoy this space that I worked so hard on. Looking back at this room now I'm super proud of it but it's still mixed with a lingering melancholy about how the whole thing ended. Check out the full room reveal here…..
Owner's Closet (Spring One Room Challenge)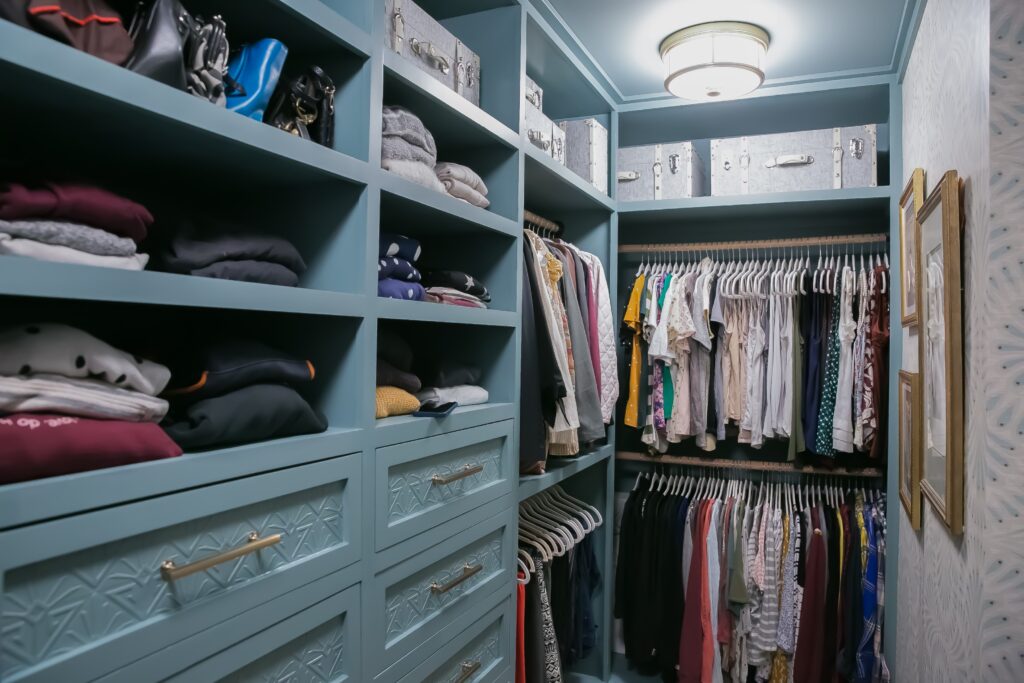 Luckily my feelings about the bathroom did not extend into the other half of the ORC which was my closet. I freaking love this space so much, it was totally worth all of the work, and I have managed to keep it as clean as it is in these pictures which is a big triumph if you saw the before pics. Check out the full reveal here….
Living Room Makeover
I still have yet to right a blog post on this yet, and 2 days after Xmas I actually painted that wall behind the console table a completely different color, but I can't wrap up this year without sharing the giant changes that I made to our living room over 2021. Starting in January and continuing through the fall I re-did the shiplap wall, re-built the console table, swapped out the rug, and built up the bookcases including taking apart and completely re-assembling the fireplace. It was a fun challenge to slowly work on this space over the year instead of in a compacted time period and I'm planning on taking that same approach to some other areas on my first floor this year while I carry this new vibe into the kitchen and hallway.
Kitchen/Pantry Client Project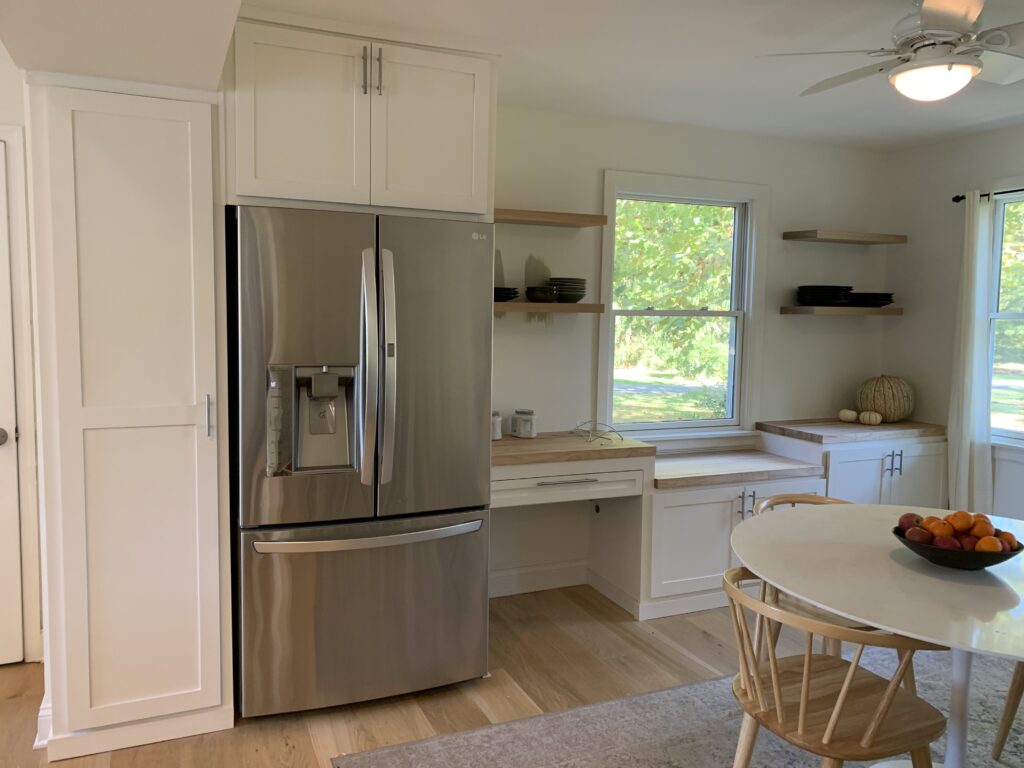 Excuse the crappy iPhone pics but I do feel like to tell the full story from last year I have to include some of the client work that took up most of my summer months. Over the last two years I've been helping a good friend of mine complete her beautiful first floor renovation and this year I finished the last piece of it by building out the cabinetry for this really unique kitchen/pantry/breakfast nook that I think turned out really really beautiful. As of right now I am officially retiring from taking on client builds but this was a proud moment to go out on.
Home Office Styling Project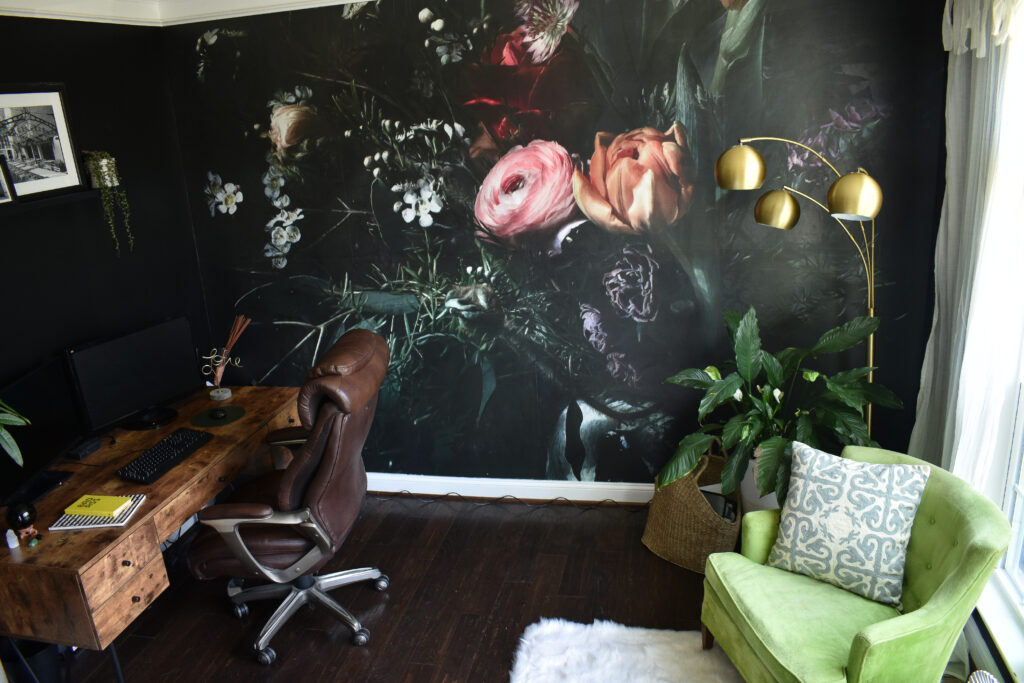 While I may be retiring from client builds, I have had the great privilege of taking on more and more styling clients this past year and it's amazing to watch these project come to life and watch people fall in love with their homes more. One of my favs was this office that I worked on with a friend (which I plan to blog about this year because there's so much to share) where I finally got to paint a room black and my goodness am I obsessed with it!
Gameroom Makeover (Fall One Room Challenge)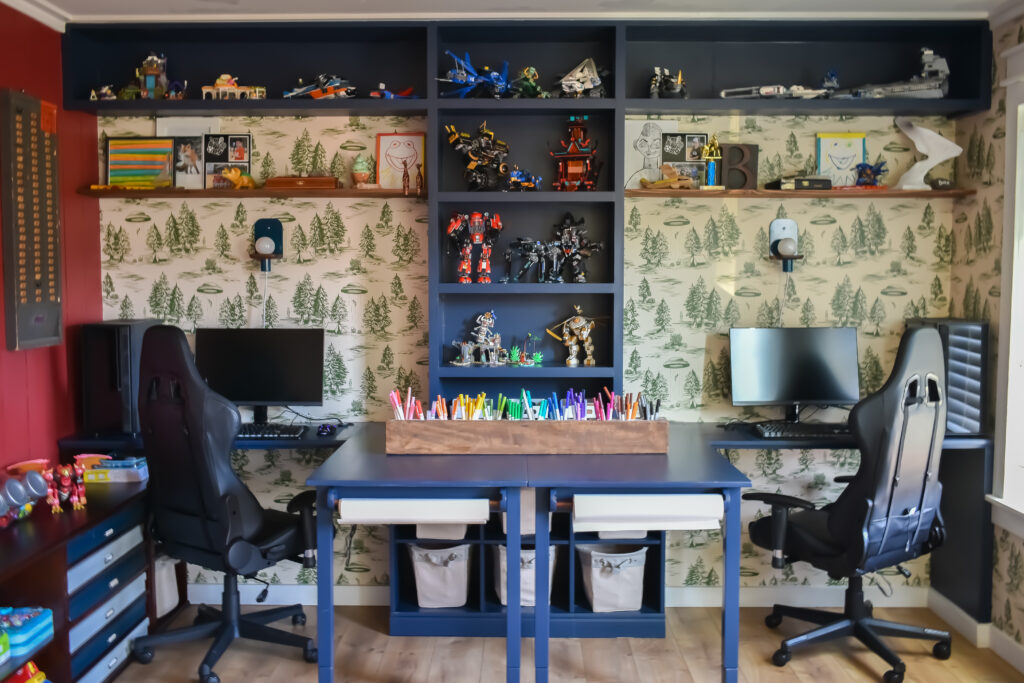 We haven't seen the boys much over winter break because they've spent pretty much the whole time in their new playroom building Legos, playing their new switch games, and enjoying their new computers. When I walk in and see them both on their giant headsets talking to each other while they play Roblox it makes me giggle and smile so much. With the cold dreary weeks ahead I'm really happy I was able to give them this special place to hang out. Check out the full reveal here….