I sat down to write an Instagram post, which quickly turned into two posts, and then started to spill over into three — then I realized that apparently I had more to say on this particular topic than I originally thought and remembered I have a blog for this very reason! The topic at hand – the holiday season and more specifically my mission to reclaim some of the holiday magic for myself. After I had my boys it didn't take too long to realize that the days in December start to fill up really really fast and before I knew it the things that I used to love (shopping, wrapping presents, baking) just started to feel like chores and left me grumpy come Christmas day. So over the last few years I've made some small, but important!, changes that have let me enjoy the holidays again and the flexibility to say YES to things that come up during the month. So for anyone who feels like they've spent the last few years making the holidays happen for everyone else (no matter how big or how small) – first off I see you and you're awesome! – and second here's some of the things that have really helped me take a little bit of stress off: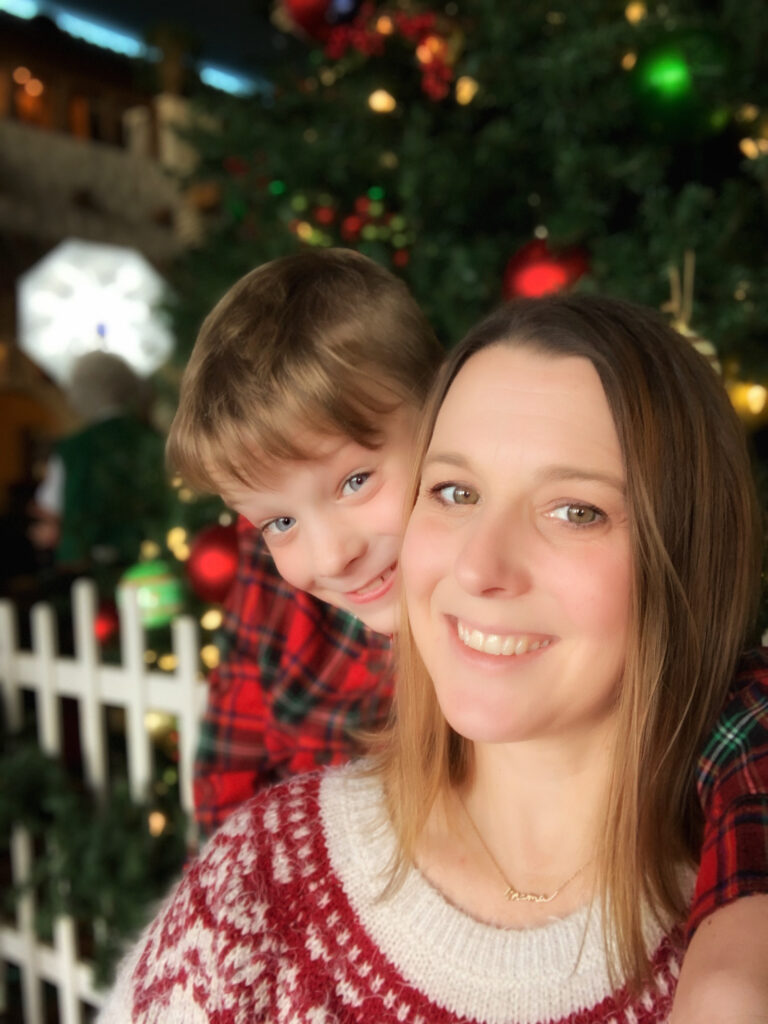 I get my shopping done as early as I can — some things I buy during the year and hold onto, but the majority I purchase during November. I set a very strict budget each year, keep track of everything as I go, and try to have as much as I can bought and wrapped by the first weekend in December. At the same time I also put together lists for everyone else who buys our family gifts so they're ready to go when someone asks "What do you/your boys want for Xmas?"
I started to decorate my house early too – I used to hold strong to not decorating my home until after Thanksgiving because we usually host……but now I've fully embraced getting 99% of my decor up the last two weeks of November. I know that if there's still things on my to-do list it makes me anxious so why spend even a part of the month being anxious about something I can really easily avoid?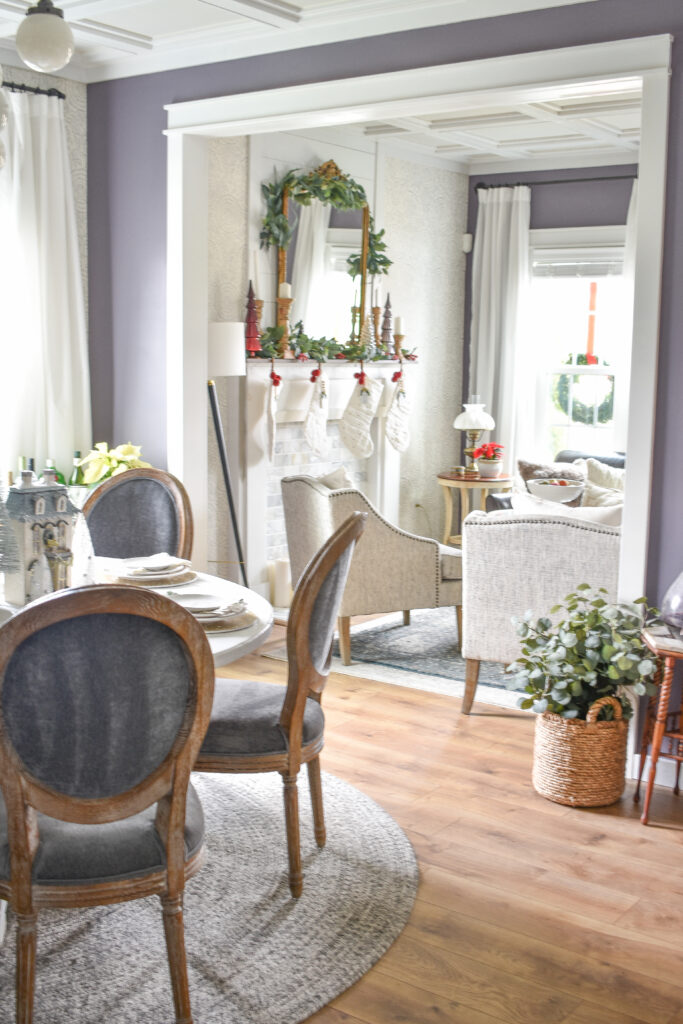 I take a break from projects and DIY – There are some really awesome creators out there who knock it out of the park with their Holidays DIYs….I am not one of them. This is the one time of year I put down my tools and, save for maybe one or two small crafts, I just purchase any decor that I want instead of making it. Not only do I need the mental break, I need the physical one too!
We spend Christmas Eve at home, just the four of us – As I've gotten older it's become more important to me to create a few traditions that are just for our family of four and this is one of them….I cook a special dinner, we put on our Xmas PJs, watch a movie, and go to bed early.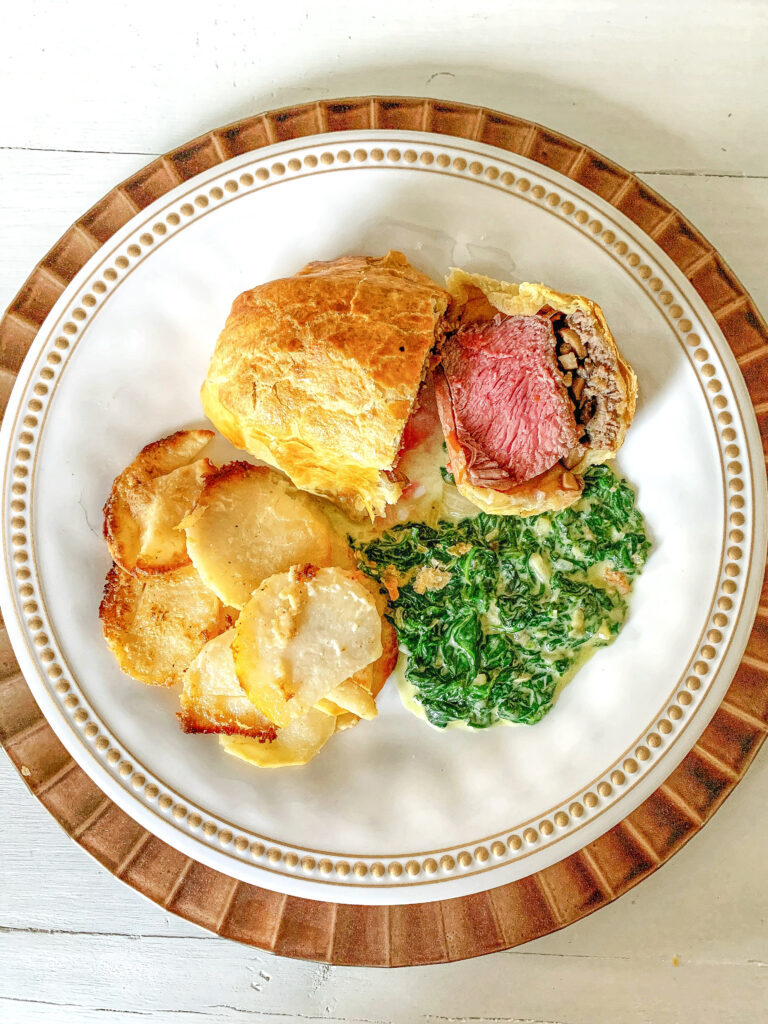 I create my own Christmas…let me explain – On Christmas day we open our gifts at home and then get dressed and run to different houses to see the grandparents, which they and the kids love but leaves me super exhausted by noon….but I'm OK with that because, and I know this sounds like I'm vying to be the star of a Hallmark Movie, Christmas doesn't have to just be one day. For me, I put aside a weekend to take my boys out of town and it's really the happiest part of the season for me because I get to take a total break from my home, my job, and have zero expectations other than what the three of us what to do together….which leads me to….
Spending the Holidays at Hershey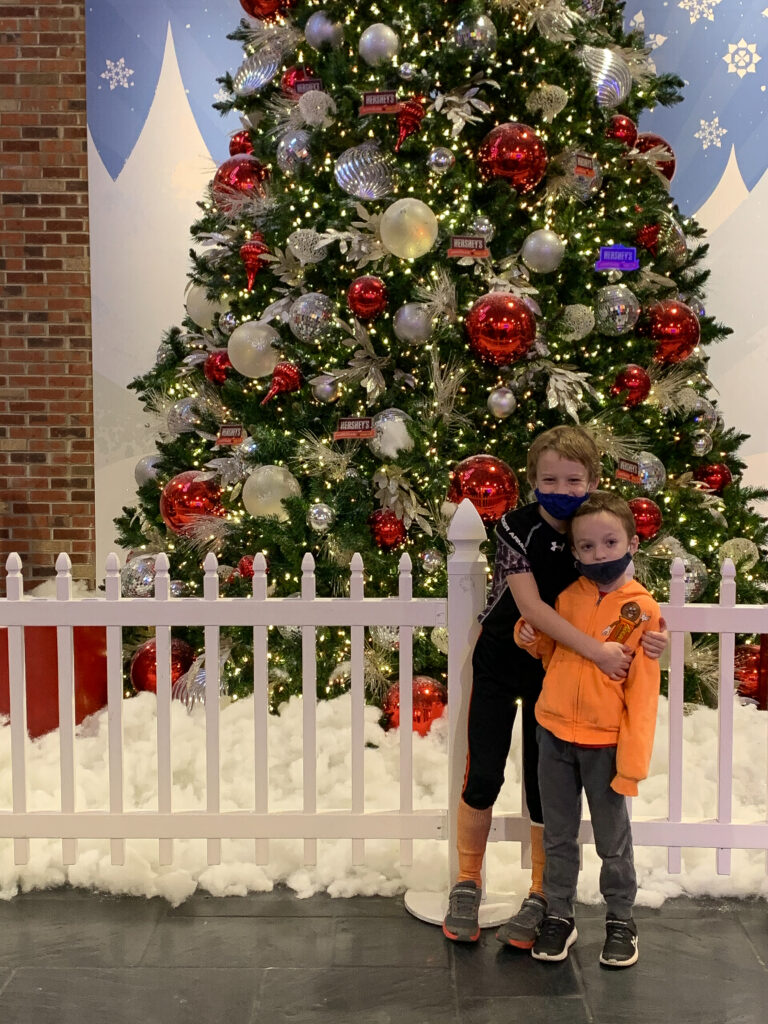 If you've been here for a while or know us in the real world, you know that our favorite place to go as a family is Hershey, PA. I've been wanting to write a mini travel guide for a while now but since there's different things to do each season it's been hard to put it all into one post, so instead I thought I'd break it down a little bit at a time, starting with my favorite time to visit which is over the holidays. So here's my guide to the best reasons to visit Hershey during Holiday's and the best things to check out while you're there (NOTE: some experiences have changed a little over the last two years because of COVID restrictions so make sure to check out their website for the most accurate info):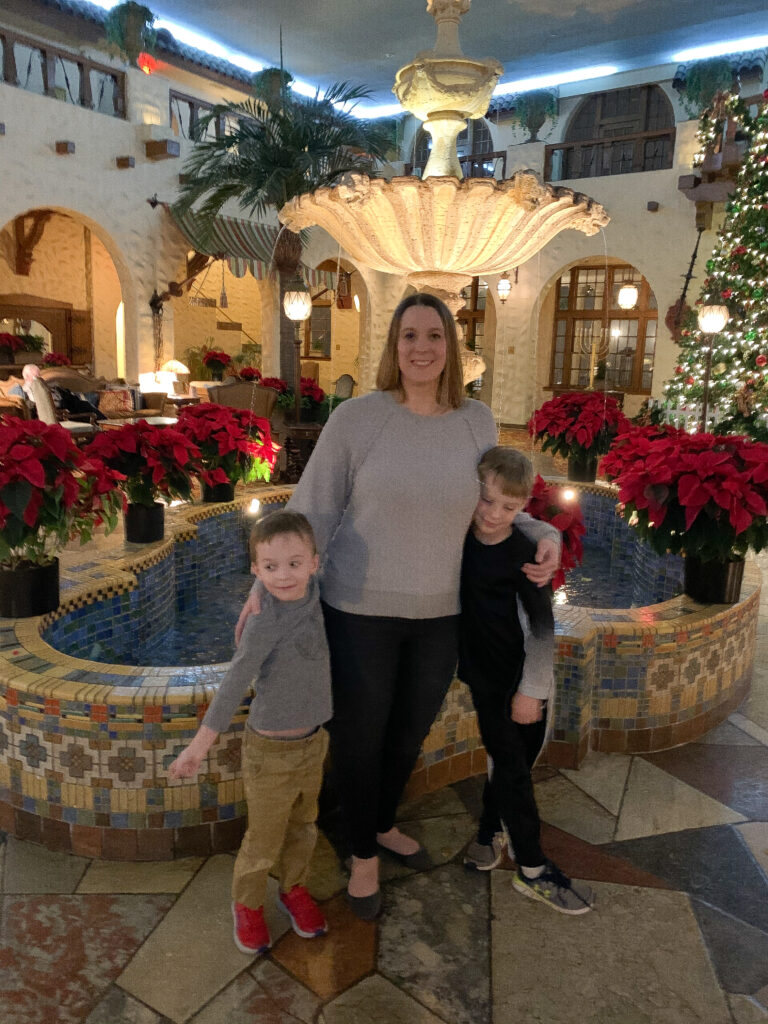 Accommodations: There are a few hotels outside of Hershey near Harrisburg that you can stay at but we always splurge and stay at The Hotel Hershey because there's really nothing like it, especially when it's all dressed up for Christmas. Besides just being a beautiful hotel, they have a shuttle to the park that runs daily, delicious food, and a whole itinerary of activities for kids and families on the weekends. We also always book a room that is off of the indoor pool so the boys can swim whenever they want. The Hershey Lodge is the other Hershey owned property that has a lower room rate and a lot of the same amenities (and has a small indoor water park) but just know that it gets VERY crowded over the holidays and the rooms are much further from the lobby and restaurants.
Breakfast with Santa: The location has changed over the last few years – this year it's going to be held at the new Chocolatier restaurant – but it's always a fun event to have breakfast and get a really nice photo of the kids (or the whole family) with Santa. This sells out fast so try to get tickets as soon as they are announced.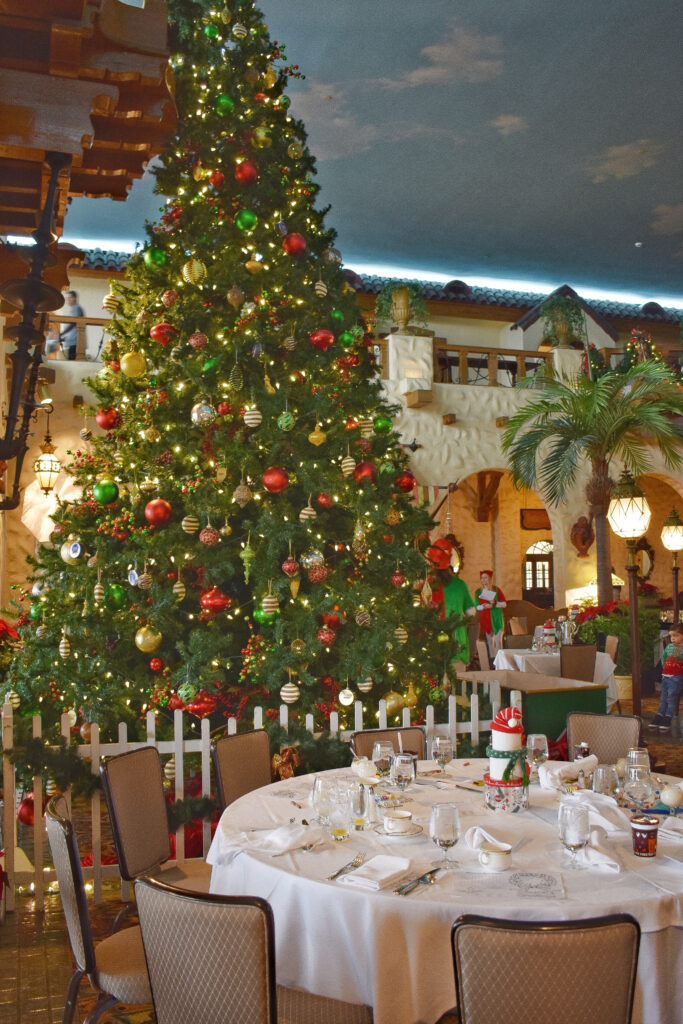 Hershey Park: During the winter some of the park isn't open — most notably some of the roller coasters — but we've never minded because all of the boys favorite rides are open and there's still lots to do. The Zoo is open, there's a stable with Santa's Reindeer, there's a Xmas tree scavenger hunt in the Boardwalk, and my favorite part are the amazing Xmas lights (you can even use your HersheyPark admission ticket to get in 1 1/2 hours before the park closes the night before so we'll go Saturday night to see the lights and then come back Sunday during the day to finish the rides). We also like to get the refillable mug to get Hot Cocoa at the stands around the park.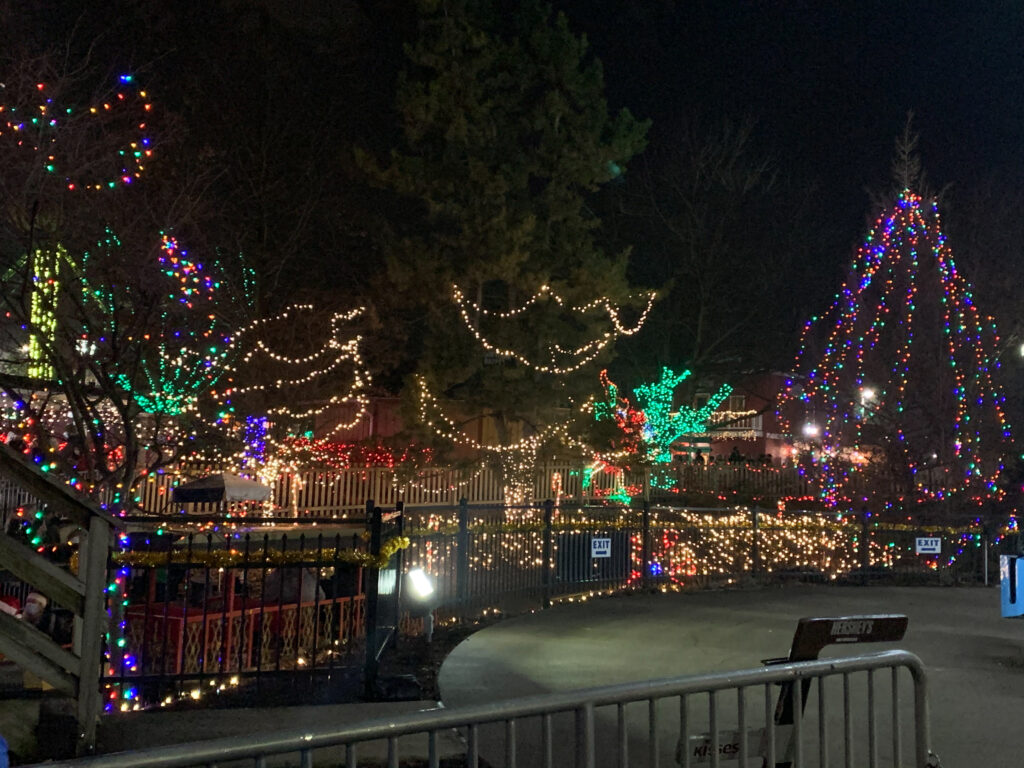 Other Holiday Things to do around the Town: If you stay at the Hotel you will get complimentary tickets to the Hershey Gardens (which has a beautiful collection of Xmas trees and crafts at the Kids Cottage) and the Hershey Museum (which TBH my kids find a little boring BUT there is a Chocolate lab inside where you can make holiday treats and a really cute cafe/coffee shop). And the other big attraction is the Hershey Sweet Lights – which is a drive through light show. If you go by car I really suggest going as soon as the sun goes down before the line gets incredibly long OR you can buy tickets for the Sweet Lights Trolley which you can catch at Chocolate World and take that instead and avoid the entrance line.
Around the House this Month
Before Thanksgiving I wrapped up the Fall One Room Challenge and I think it's going to be a big game changer for the boys this winter. My husband will be hooking up the computers on Xmas Eve so I'm sure they'll disappear in here the week between Xmas on New Year's and I'm totally fine with that.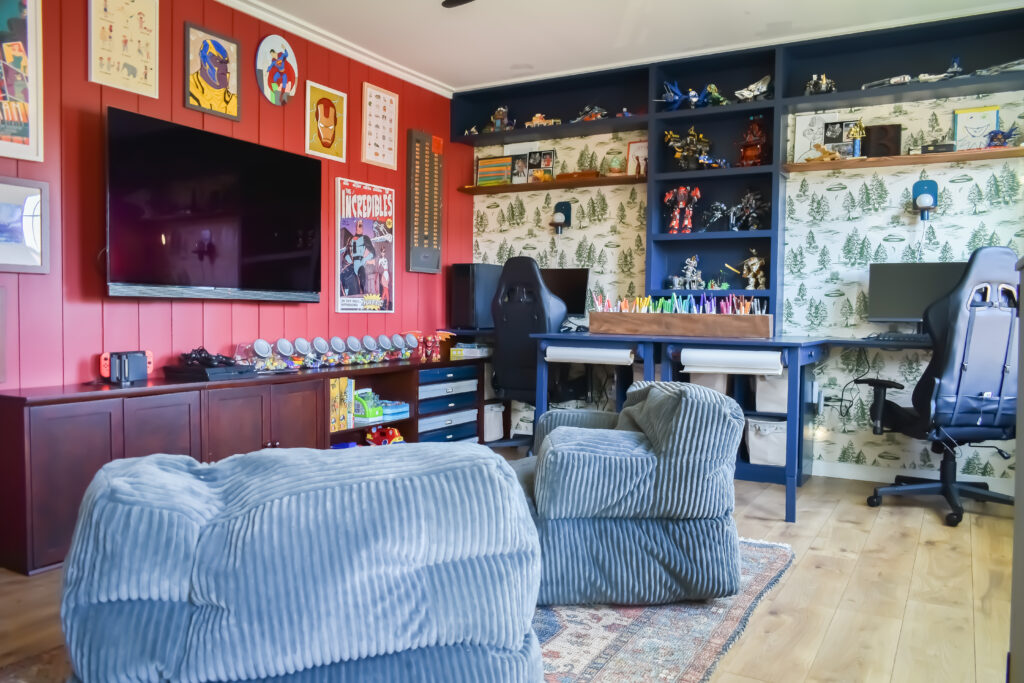 In other big news I finally found a new Kitchen Table just in time for Thanksgiving. After looking for the perfect vintage table for a year and a half I had to scoop it up as soon as I saw it listed on Chairish.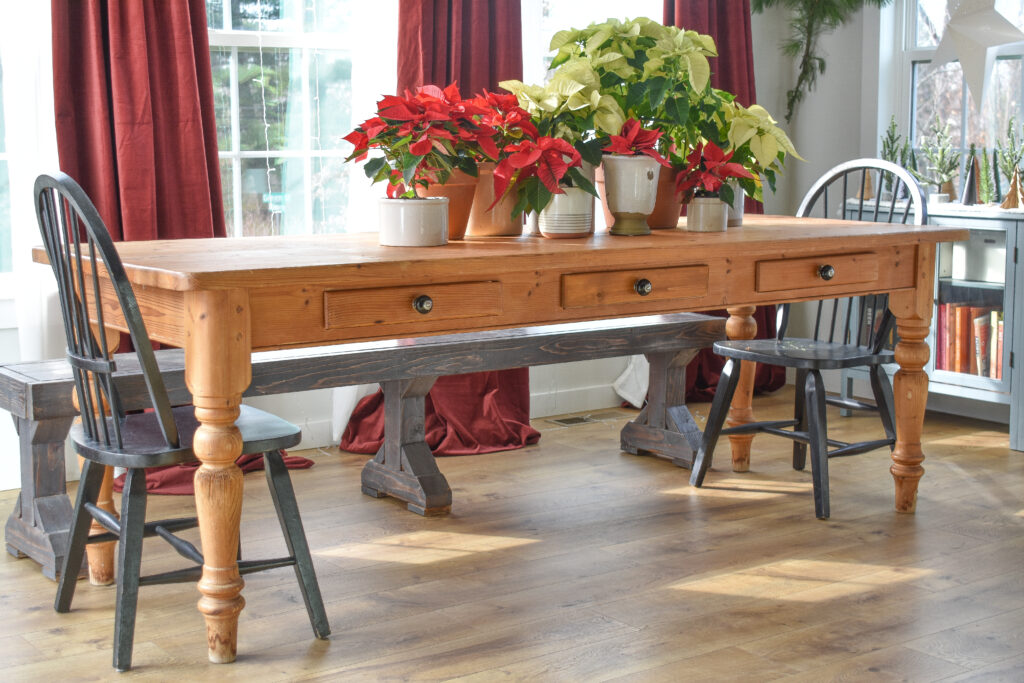 This year I'm really in need of constant Holiday cheer so I'll be dropping one Xmas photo a day on my Instagram account so if you want to see Hilltown House all decked out for the holidays that's the place to be.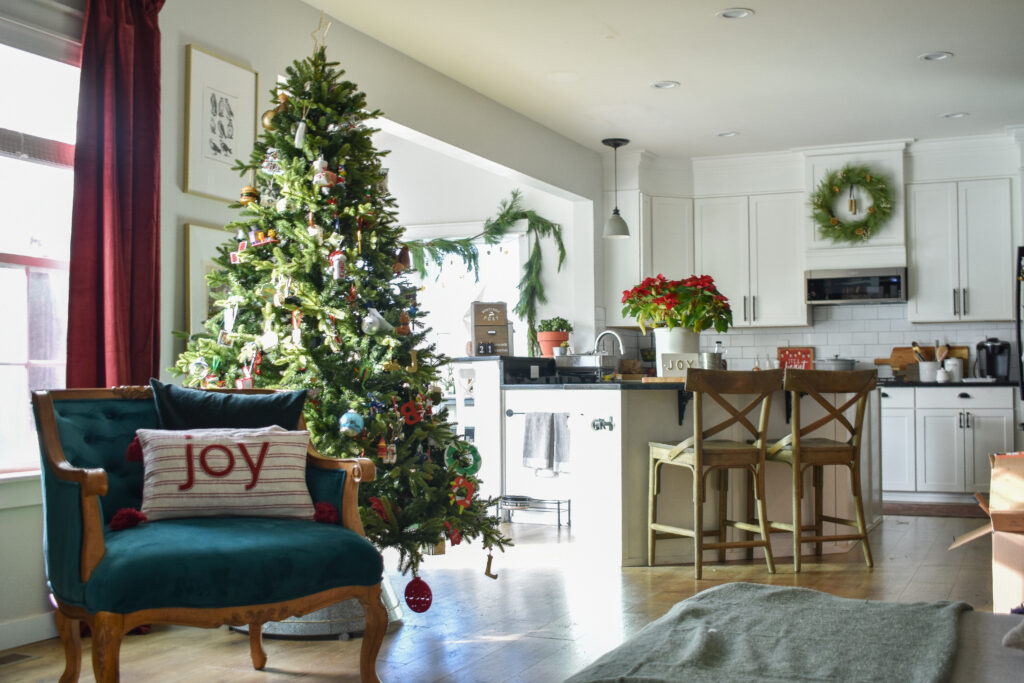 What I bought for Xmas this year…..
My friend Kathy from Pineapple on Main showed me these blow up ornaments from Holliball months ago and I've been waiting for them to finally be shipped. They come in tons of colors, are super easy to blow up, and come with the tools to secure it on your front lawn without the fear of it blowing away!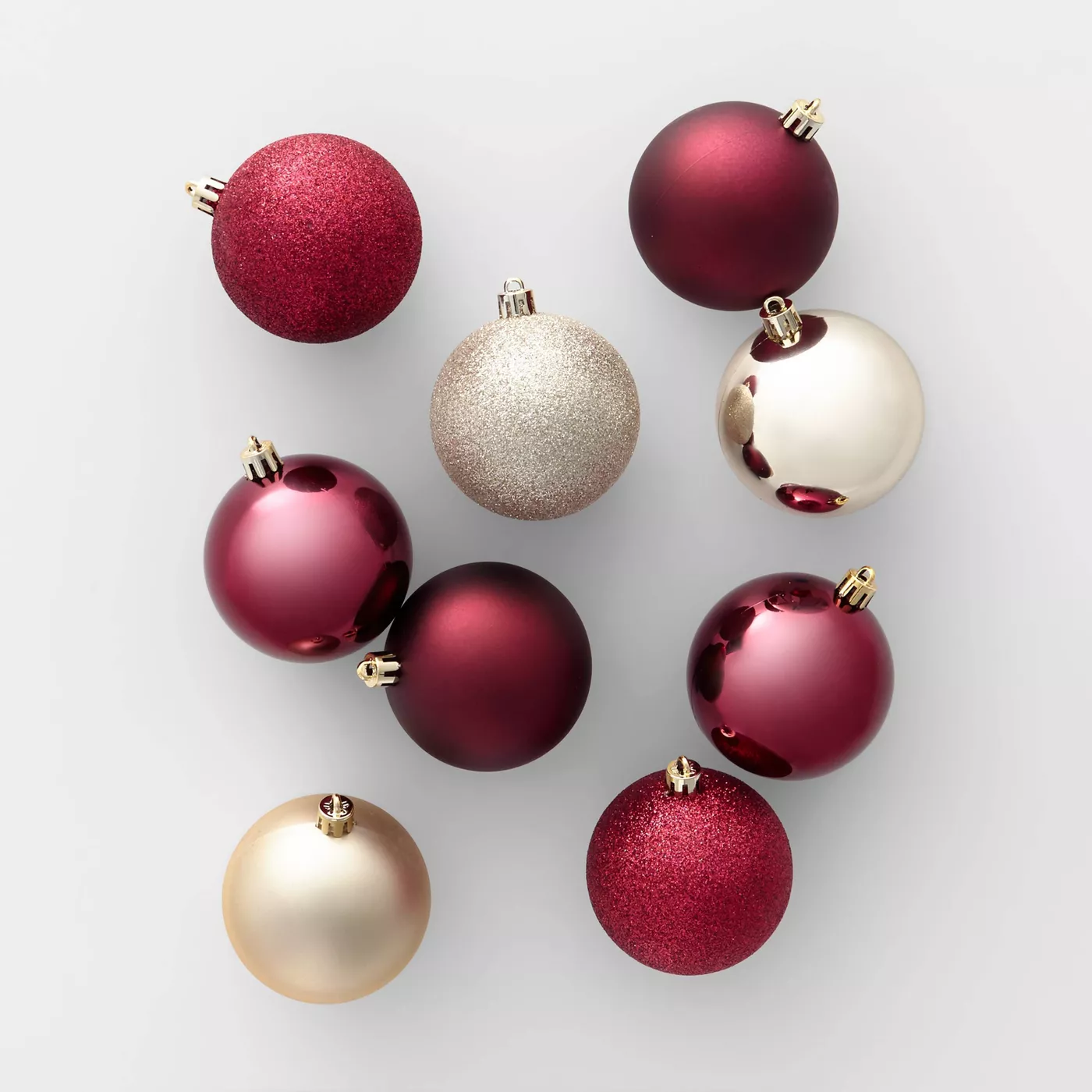 I moved my trees ornaments around and bought a slightly fuller pencil tree for my front room but I had zero motivation to decorate it by the time I was done the rest of the house so I bought two of these ornaments sets from Target and it got the job done. They have a ton of different color combos and the price is really great.
After a full meal and a few glasses of wine on Thanksgiving I saw a Tik Tok of a family setting up this amazing tree and as soon as I showed it to my husband we put an order in to pick it up the next morning at Home Depot. It's definitely a splurge but besides the hours of fun we've already gotten from playing with the never-ending light options, it looks so much like a real tree AND fits all of our family ornaments much better then any one we've had. They also sell the lights separately if you'd like to just add them to your existing tree.
Christmas Swiss Roll Recipes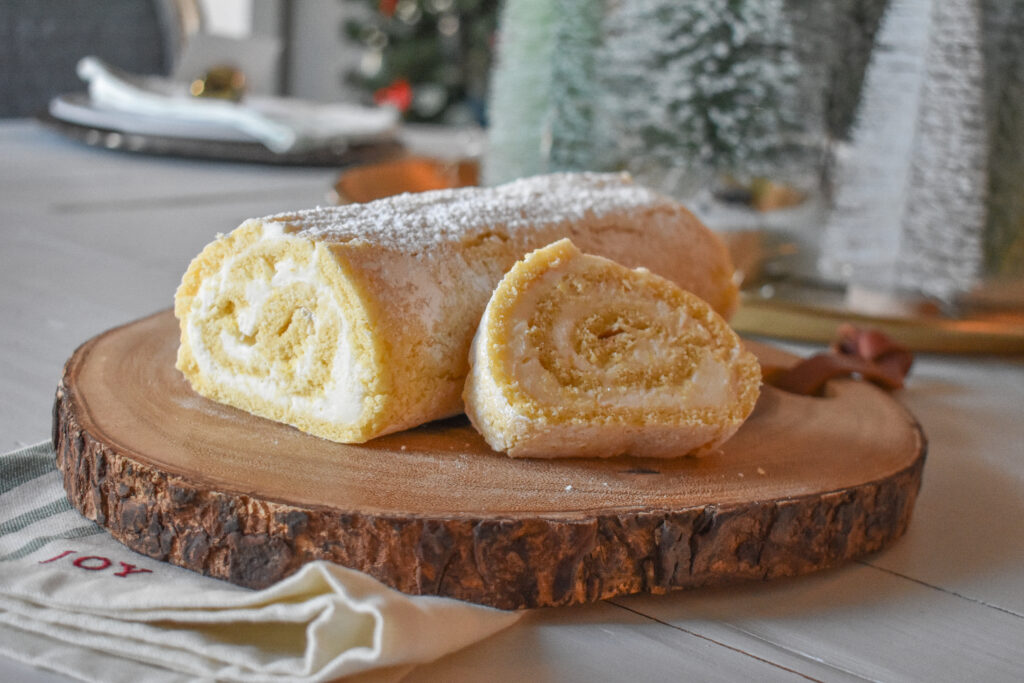 Because I'm a little extra sometimes I like to experiment with different dessert recipes when I have time to make them, and on Christmas Eve I always try out a different Swiss Roll Recipe. Here's a few recipes perfect to try out during the holidays if you're like me and love trying out new skills and pretending like you're on the Great British Bake Off…..