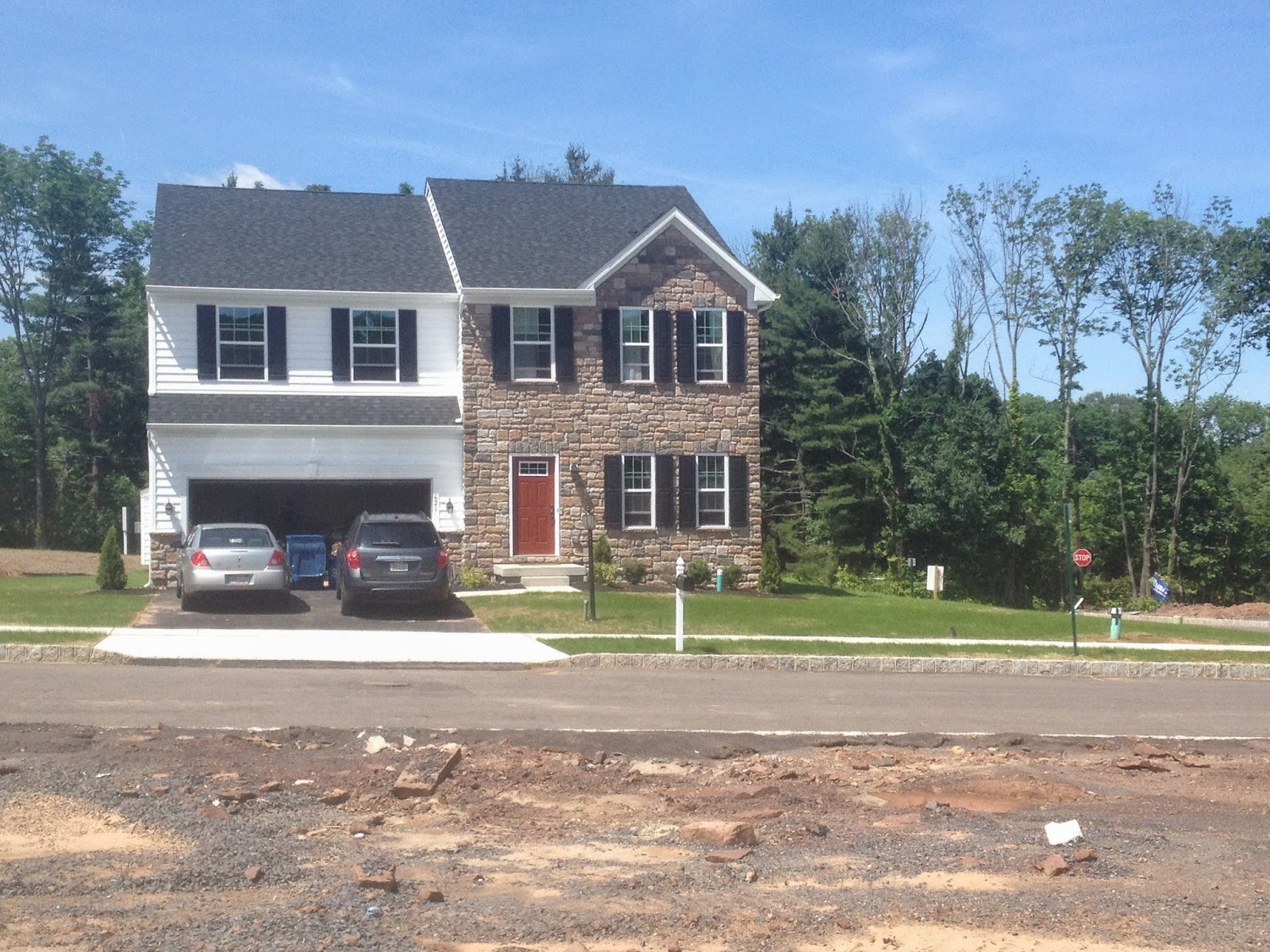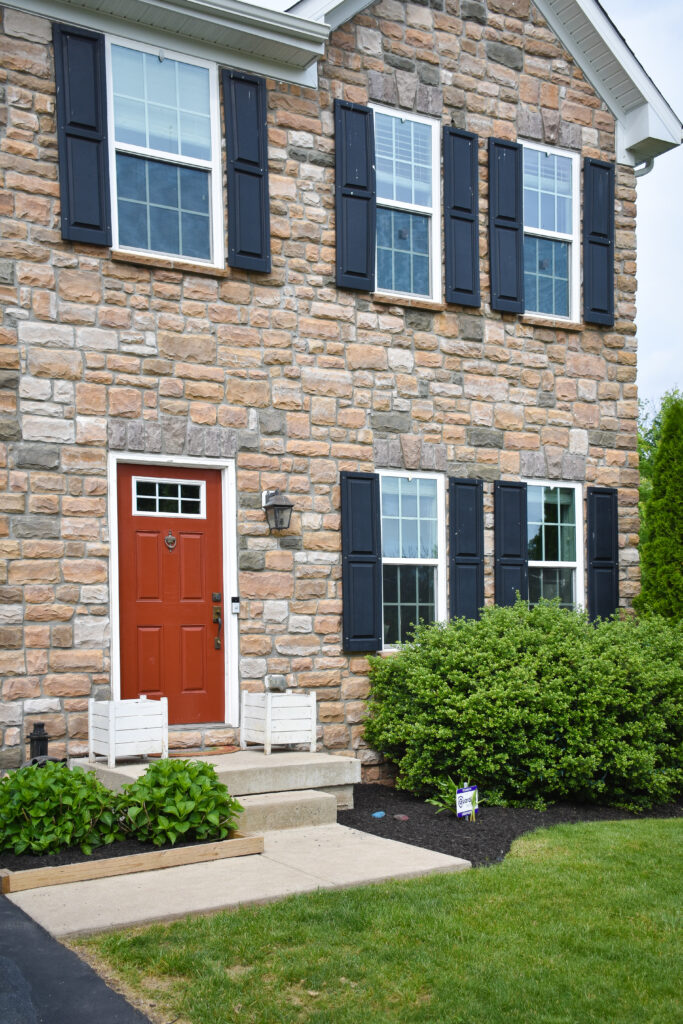 At the end of May we officially celebrated 8 years in our home — if you wanna see how far the house has come in that time check out the home tour page — and I realized recently that this is the longest I've ever lived in the same home in my life. Don't get me wrong — I know that I've been really fortunate to have lived in some pretty incredible places, sometimes in some really interesting ways, over my lifetime but one downside to all of that moving around is that I'm starting to realize is that it has given me a sense of restlessness if I stay in one place for too long…..especially when topped off by 2+ years of a serious homebody lifestyle.
CSA Tips and Tools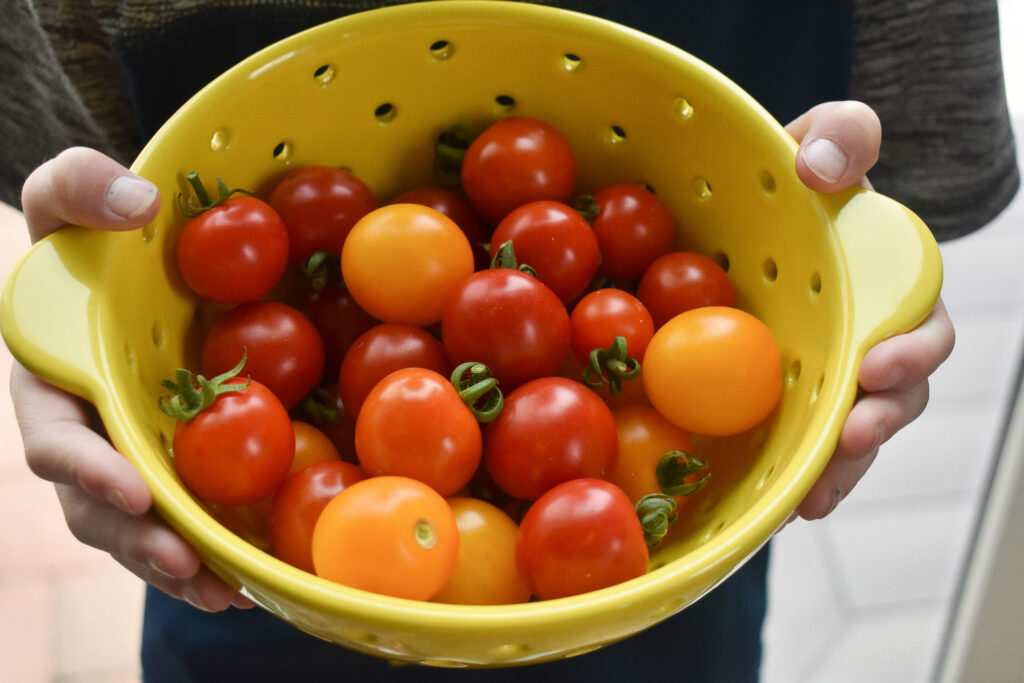 One of my favorite parts about living where we do is the proximity to local farms and the opportunity to visit and buy directly from them. From May – October we pick up fresh fruits and veggies as part of a CSA at Blooming Glen Farm and to me it's the true signifier for me that summer is right around the corner. It's when I feel most inspired to spend more time in my kitchen and less time in my garage experimenting with new recipes and cooking favorites ones I've collected. If you've ever thought about joining a local CSA in your area here's a few tips and tools I've picked up over the years that help make the most of what we bring home each week: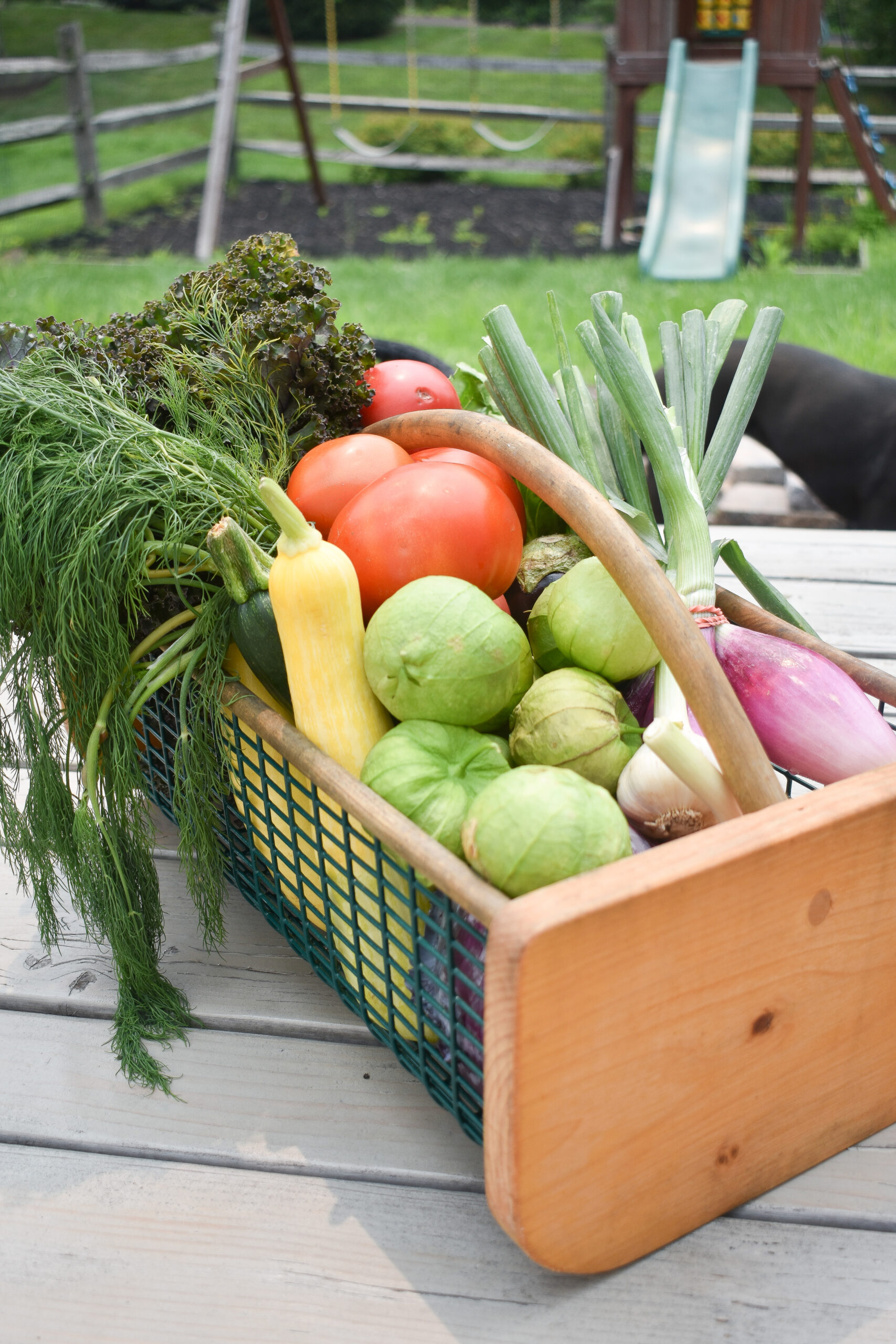 My nieces bought me this great basket for my birthday and it's been the perfect way to transport all of the veggies home from the farm. During the week (and over the winter) I keep it on the counter to hold things that don't need to be refrigerated like tomatoes, onions, and squashes. Our farm also has Pick Your Own flowers in the summer which I cut with my gardening shears and bring home in an old milk jug.
I put aside time after each pick-up to prep and store my veggies and on Sunday's to make things to eat during the week like dressings, dips, pickles, and salsas. For greens a salad spinner is one of my must haves — I'll cut and clean all of my lettuces, give them a good spin, and then store them in plastic bags while they're still slightly wet with a damp paper towel to keep them fresh. Anything that I don't think I'll use right away I'll freeze and keep for the off-months. For the scraps, we use a great local compost pick-up service (Back to Earth Compost) that comes every other week.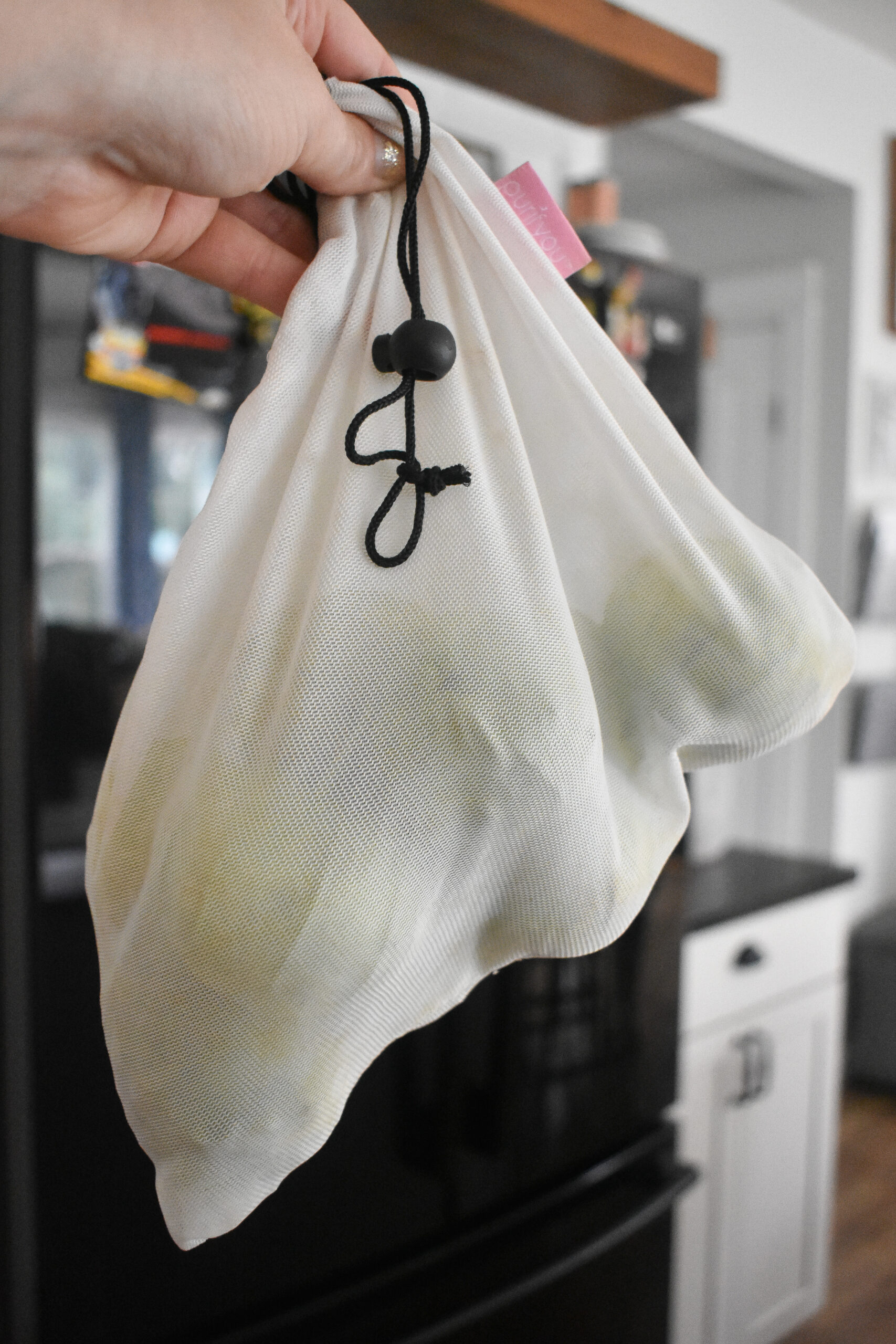 I use mesh storage bags at the grocery store when I buy produce and they work great for smaller things that I store in the fridge like tomatillos and beans. Aromatics like scallions and green garlic do really well if you store them in upright containers with a little bit of water in the bottom for the bulbs. And I keep a collection of small ceramic berry baskets and colanders for the pick-your-own crops like cherry tomatoes, strawberries, and shishito peppers. They make it super easy to give them a quick rinse so they're ready to eat whenever we want.
Around the House this Month
The last 8 weeks I've been head's down in my latest One Room Challenge creating my new morning room — and it wrapped up just in time for the flowers to start blooming in our backyard and the trees to turn super green. Right now it feels really really nice not to have the house under construction so I'm planning on enjoying that feelings for a bit longer. I have a few projects on my list to tackle over the next few months but I'm planning on working at a much slower pace than usual so I can say yes to any summer fun that comes our way.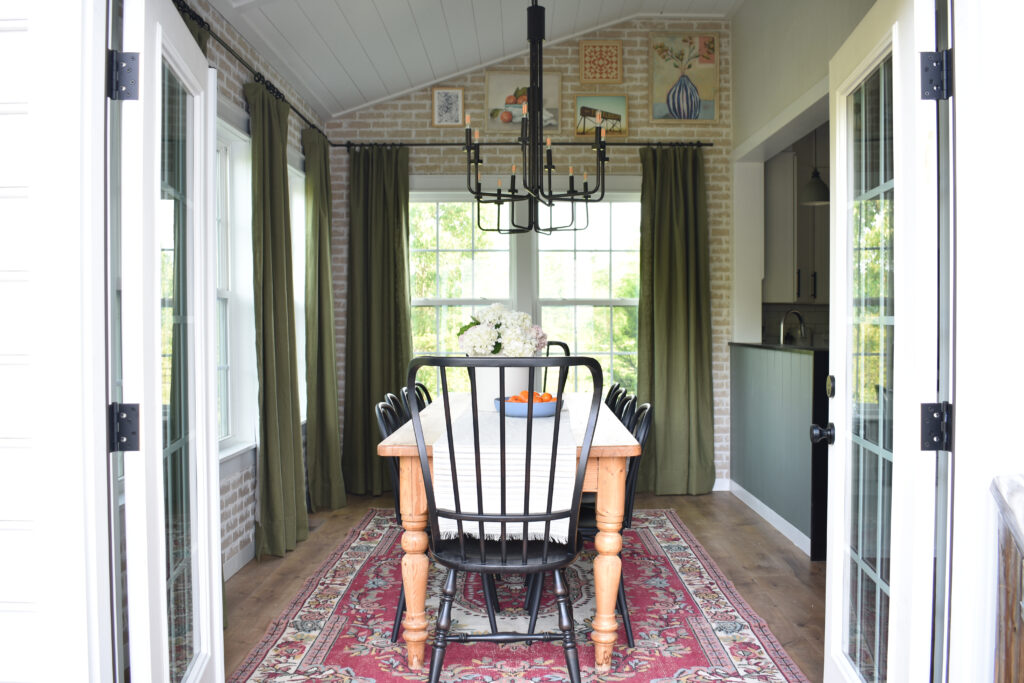 One very exciting opportunity coming up very soon is that I will be joining a panel at The Always Home + Design Summit – a fully virtual event for home owners & renters ready to love their space hosted by Sandy from Ellee Home. Over three days (August 24th – August 26th) you can enjoy fireside chats, panel discussions, and real-life design examples hosted by a truly amazing roster of speakers from the DIY and design community. Grab your tickets and share this info with anyone looking for a little home help of their own.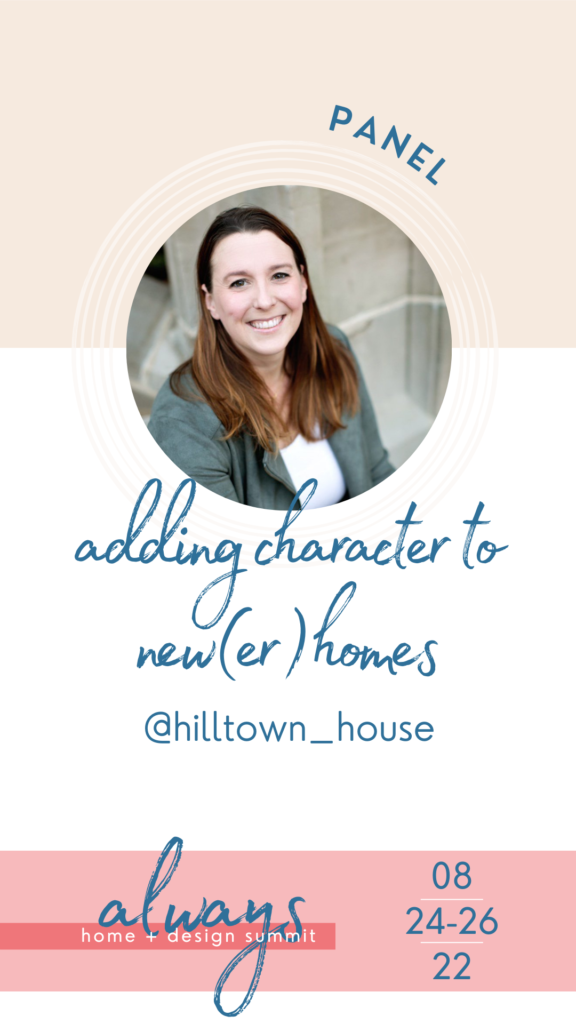 What I bought over the last few months…..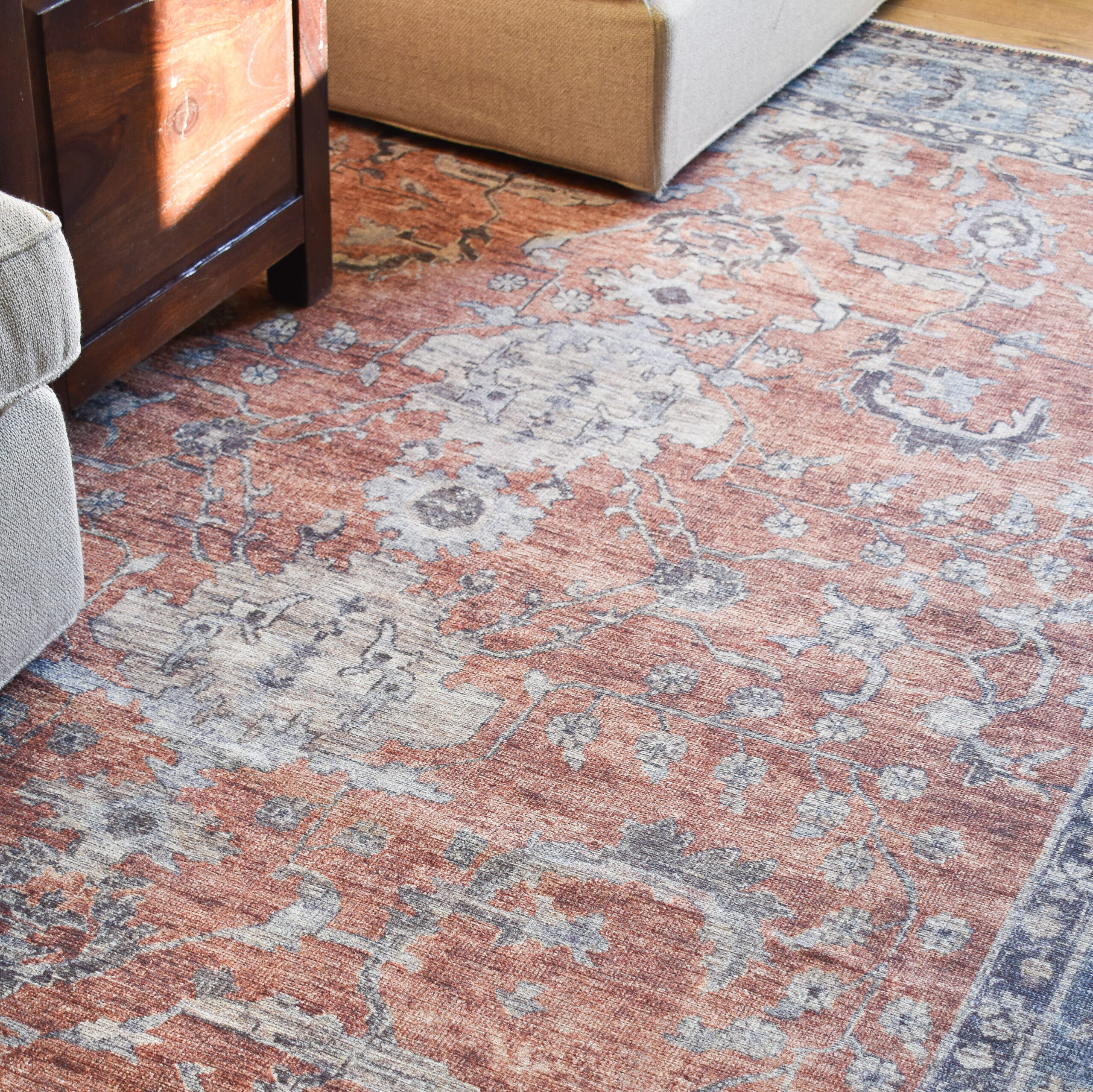 Earlier this year I had the opportunity to collaborate with a new to me rug company called HomeBase Rugs to give my loft a little upgrade. Their rugs are low pile and super easy to clean so they're perfect for high-traffic pet/kid areas.
I'm pretty much yoga pants and t-shirts 85% of the time but lately I've become pretty obsessed with adding swing dresses and shoes from Unique Vintage to my wardrobe and I'm getting a lot of enjoyment out of getting dressed up again.
Along with giving my wardrobe an upgrade, I've also been upgrading my make-up game to go with it. I bought this oil-based cleanser from Peach & Lily a few weeks go and it is a game changer to easily remove make-up without drying your skin.
Summer Vegetable Recipes
A few of my favorite ways to use up our CSA veggies during the summer…..