In the ultimate ORC Hail Mary pass — I got the whole thing done! My electrician came through at the final hour so instead of a 80% reveal I am incredibly happy to present the reveal of my FINISHED morning room and if I looks exactly as what I have been dreaming about for the last 2 years.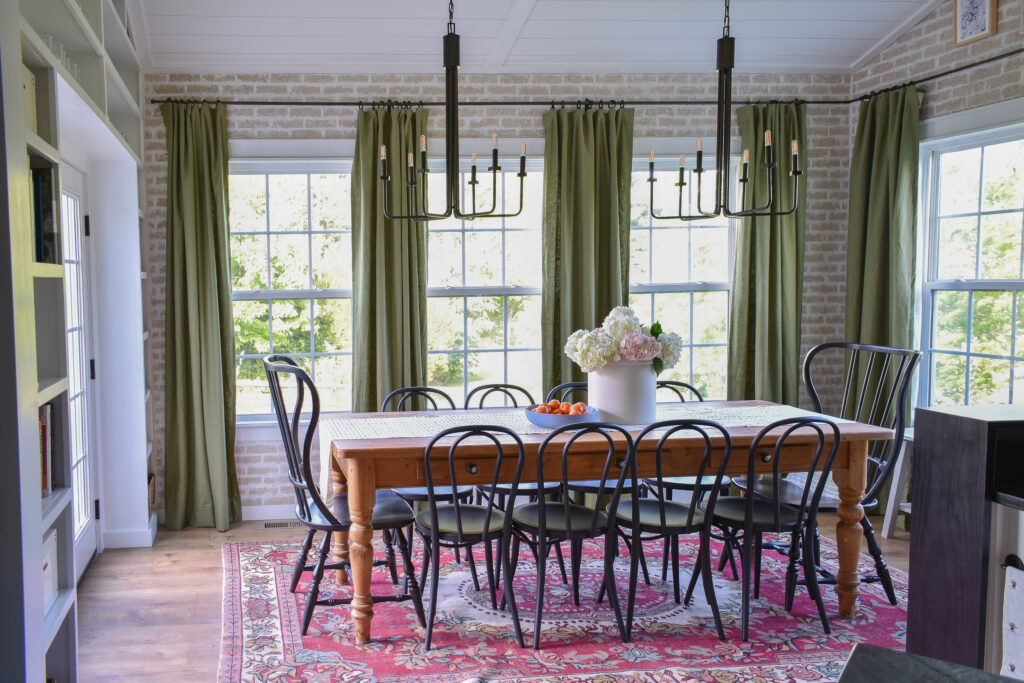 If you missed the breakdown of any of the projects that went into this space you can catch up on any of the past 8 weeks at the links below.
Week 1 / Week 2 / Week 3 / Week 4 / Week 5 / Week 6 / Week 7 / Week 8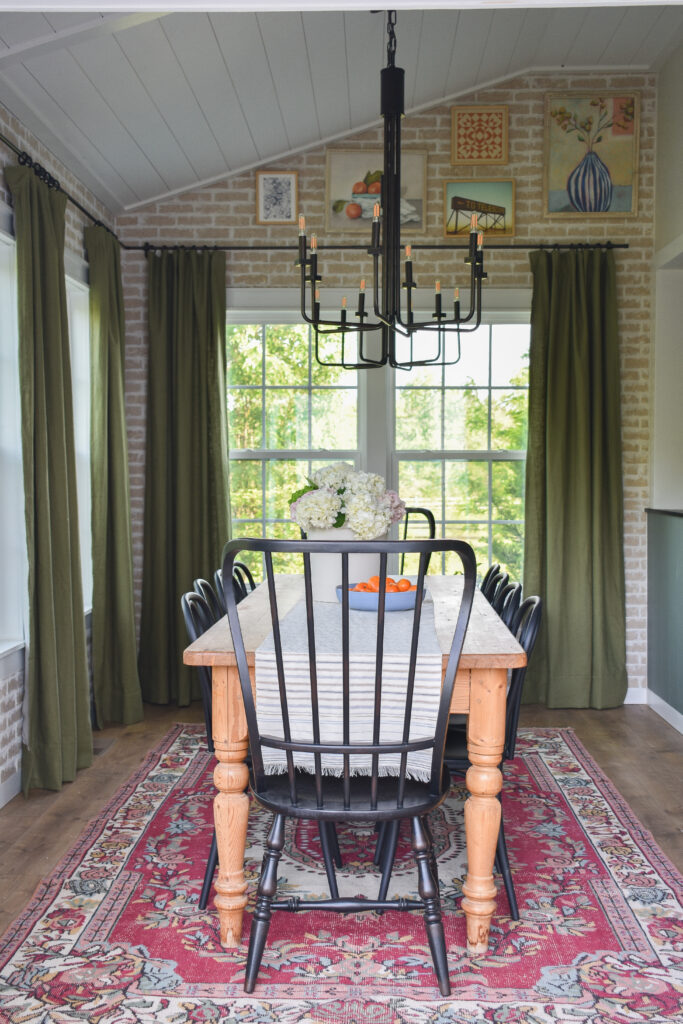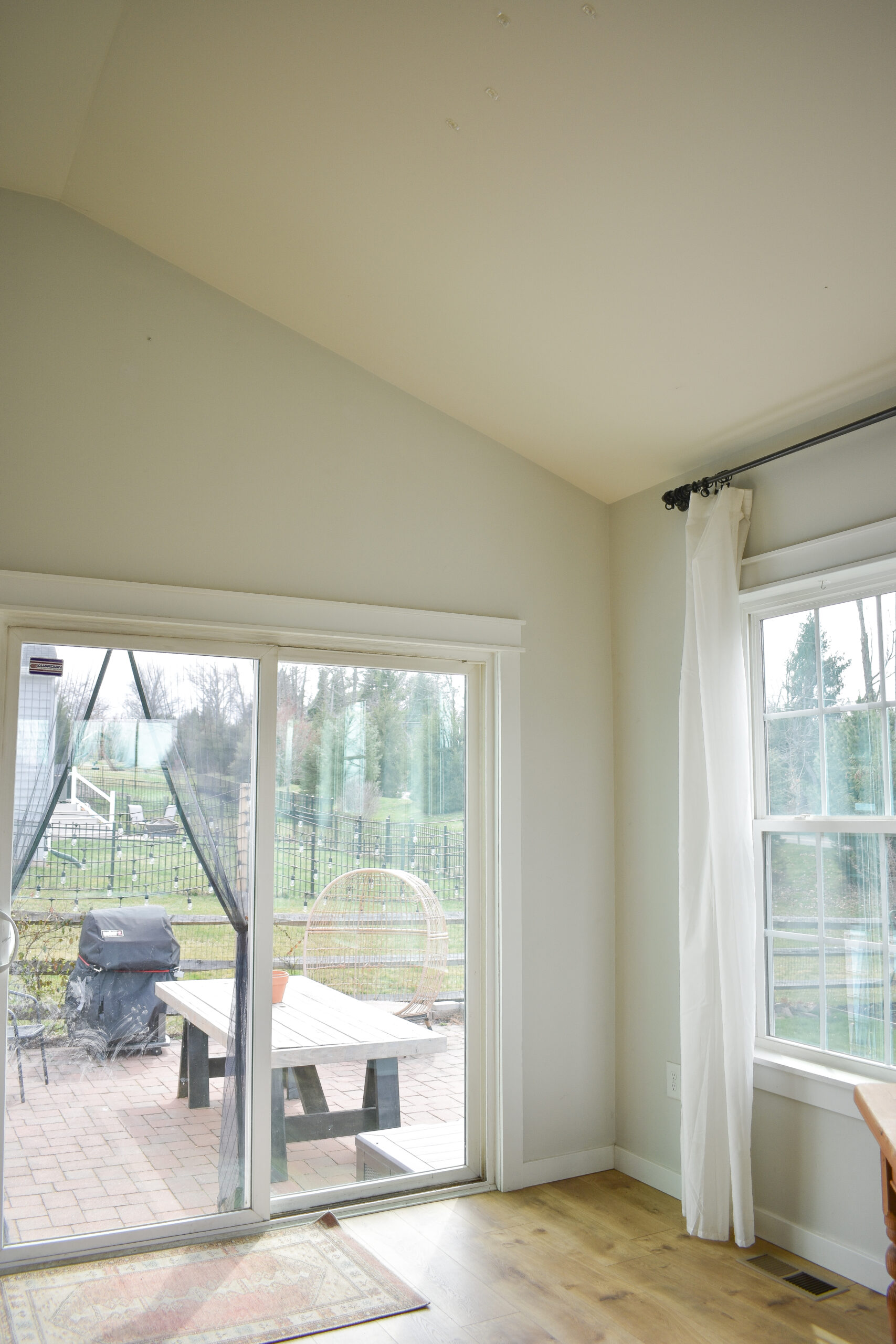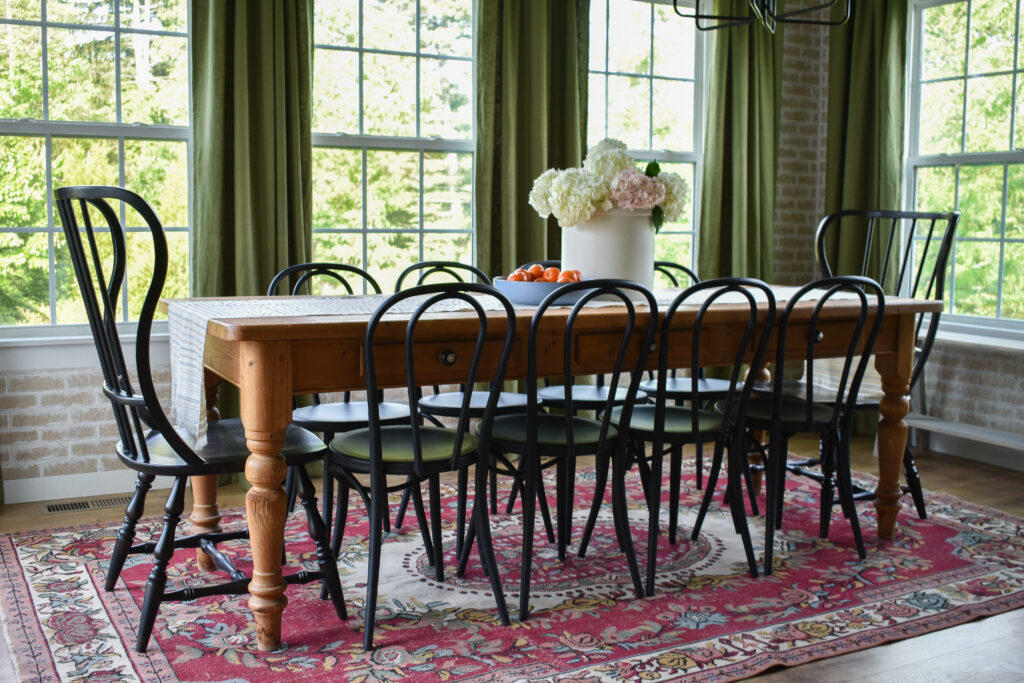 As nice as this room was before — it always felt a bit cold despite all of the natural light and it never felt connected to the rest of the first floor. My goal was to make this room feel warm and welcoming and add the missing piece that would bring our open concept kitchen and living room together.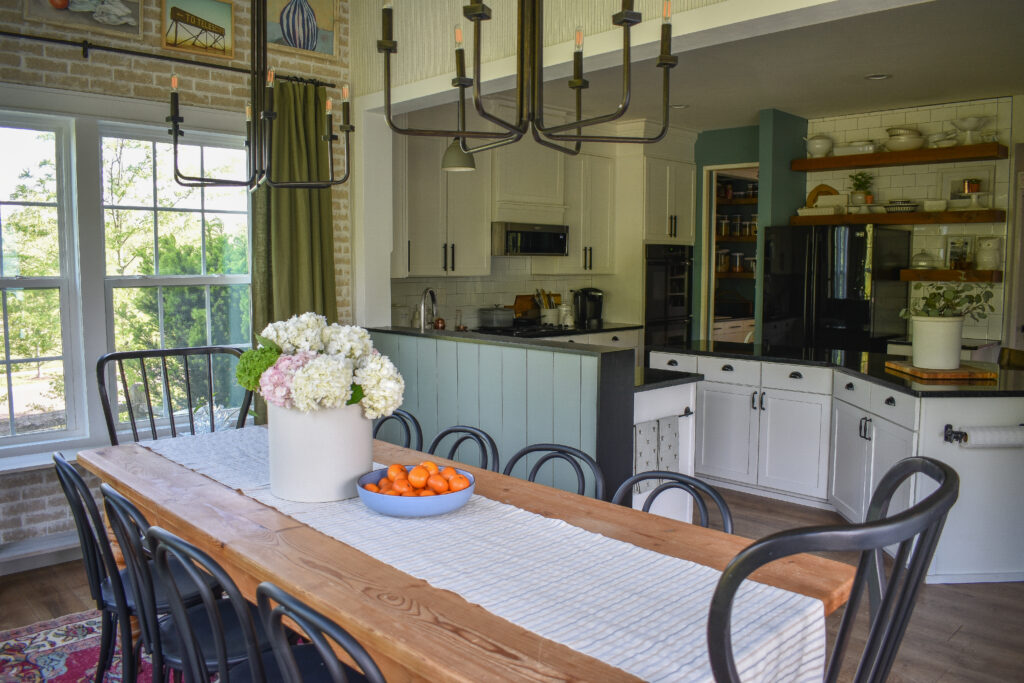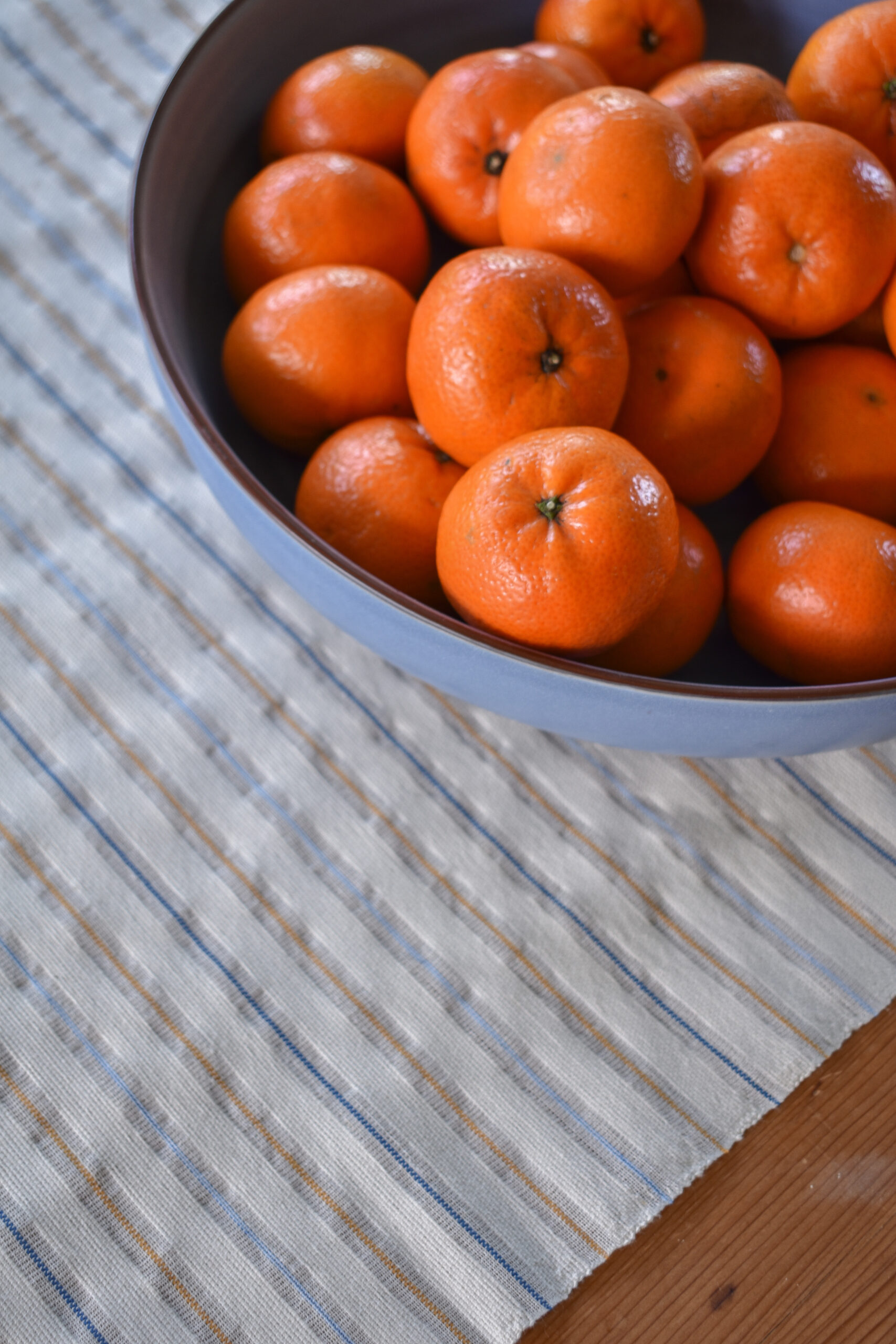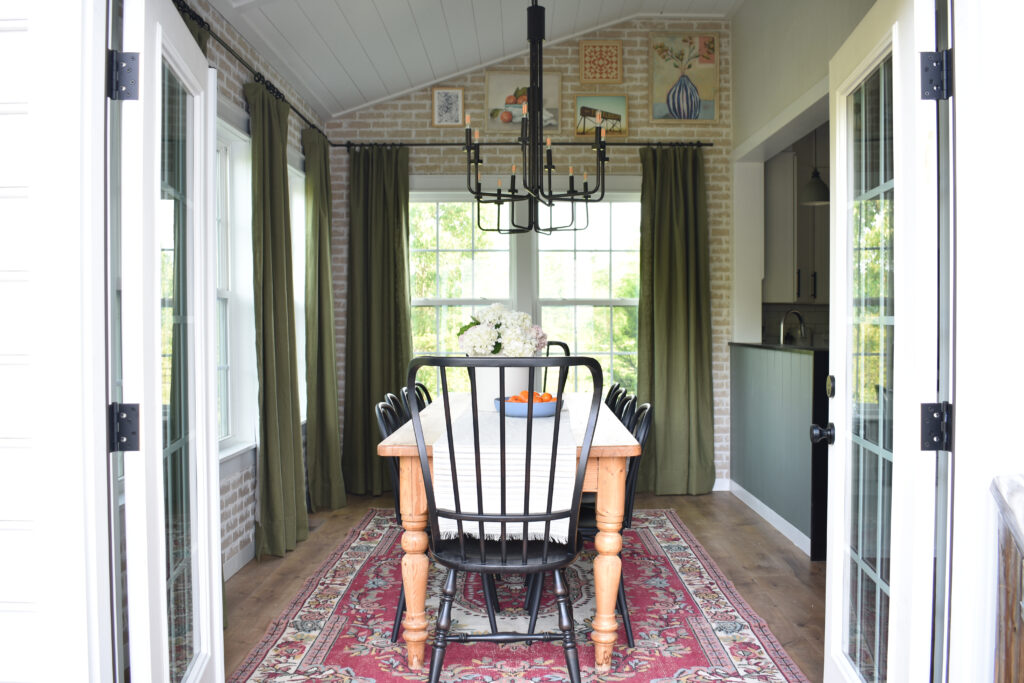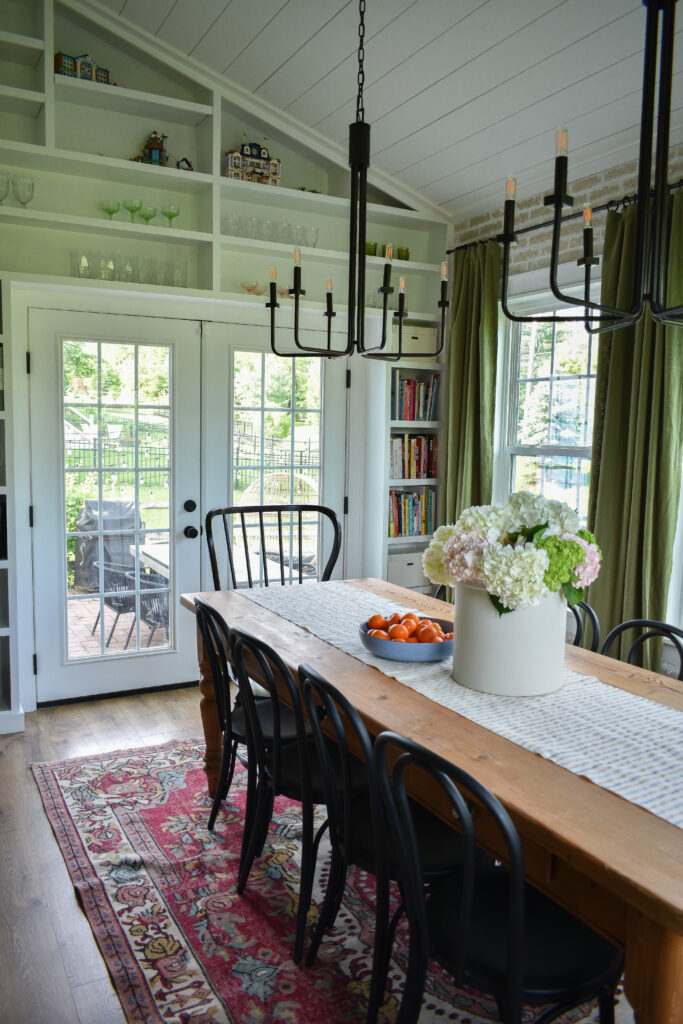 Over the year's I've really fell in love with cozy kitchens w/islands that doubled as tables. Unfortunately the layout of my kitchen really doesn't work for that set up so I did the next best thing and tried to re-create that feeling in my morning room instead. By reducing the size of the breakfast bar counter the kitchen and morning room feel like one big space and my beautiful vintage table doesn't feel as disconnected now that I can truly center it on the room.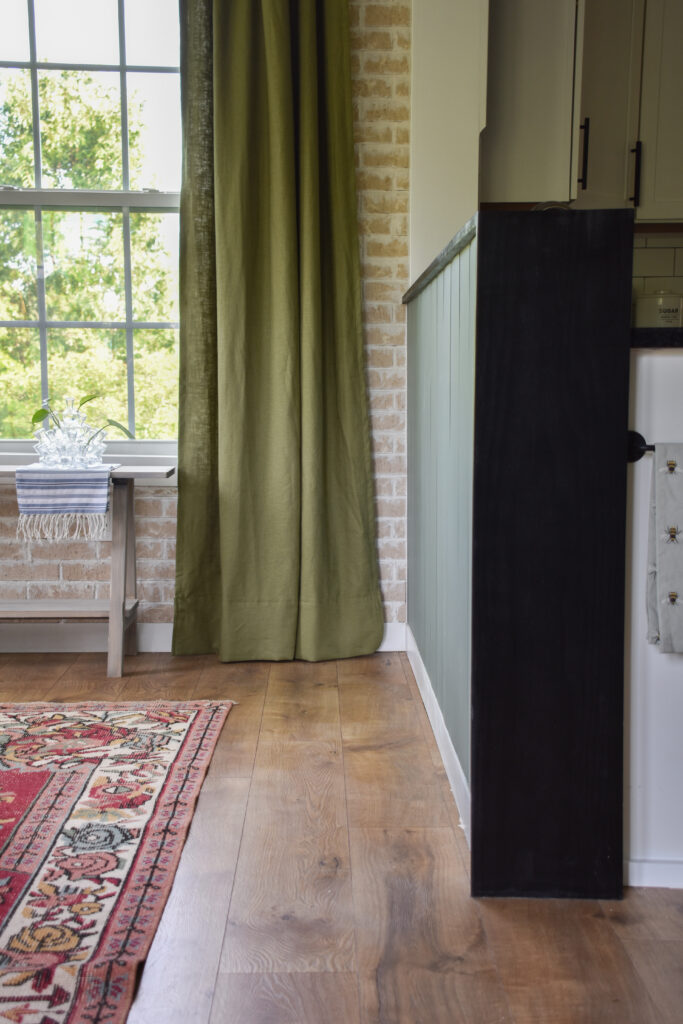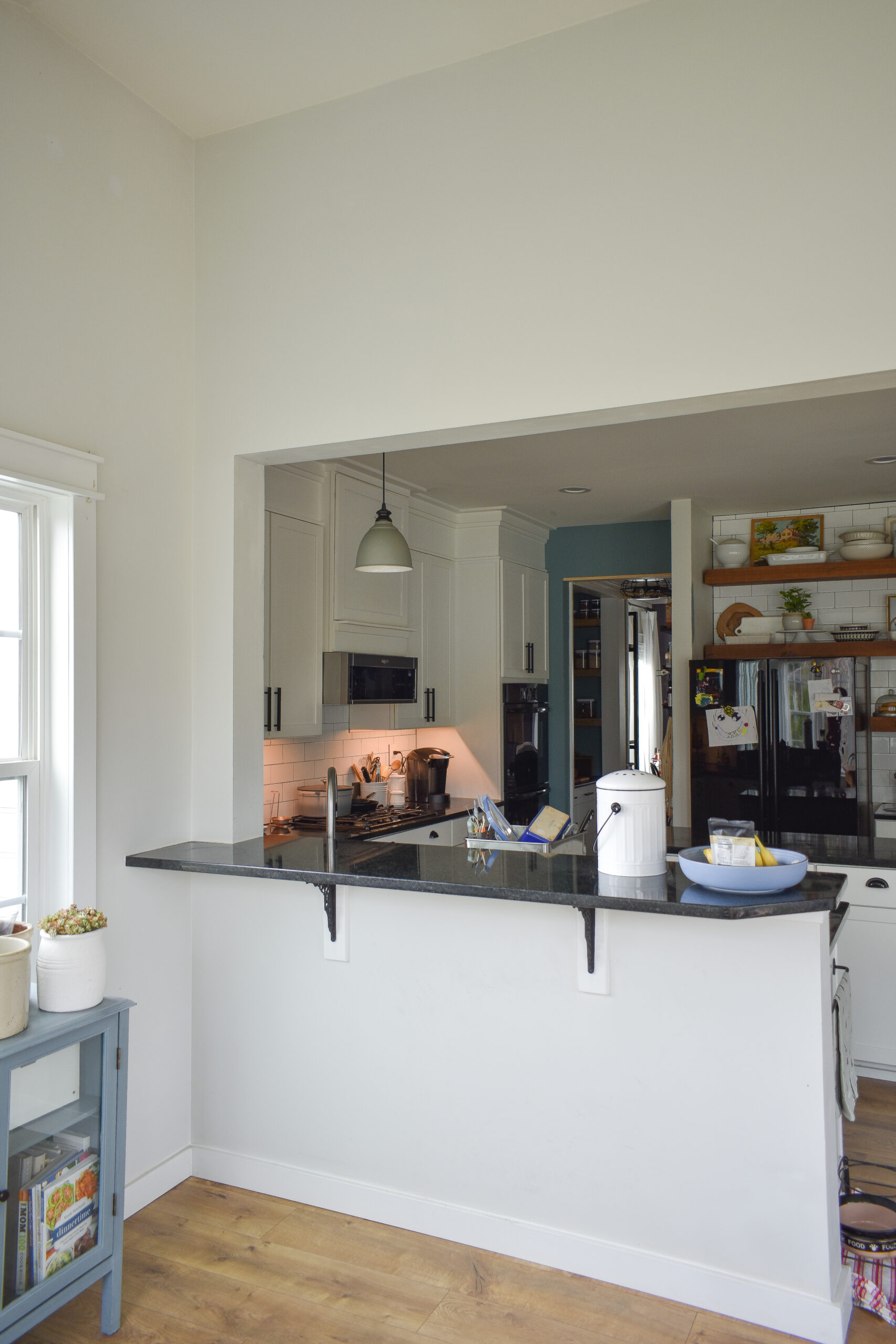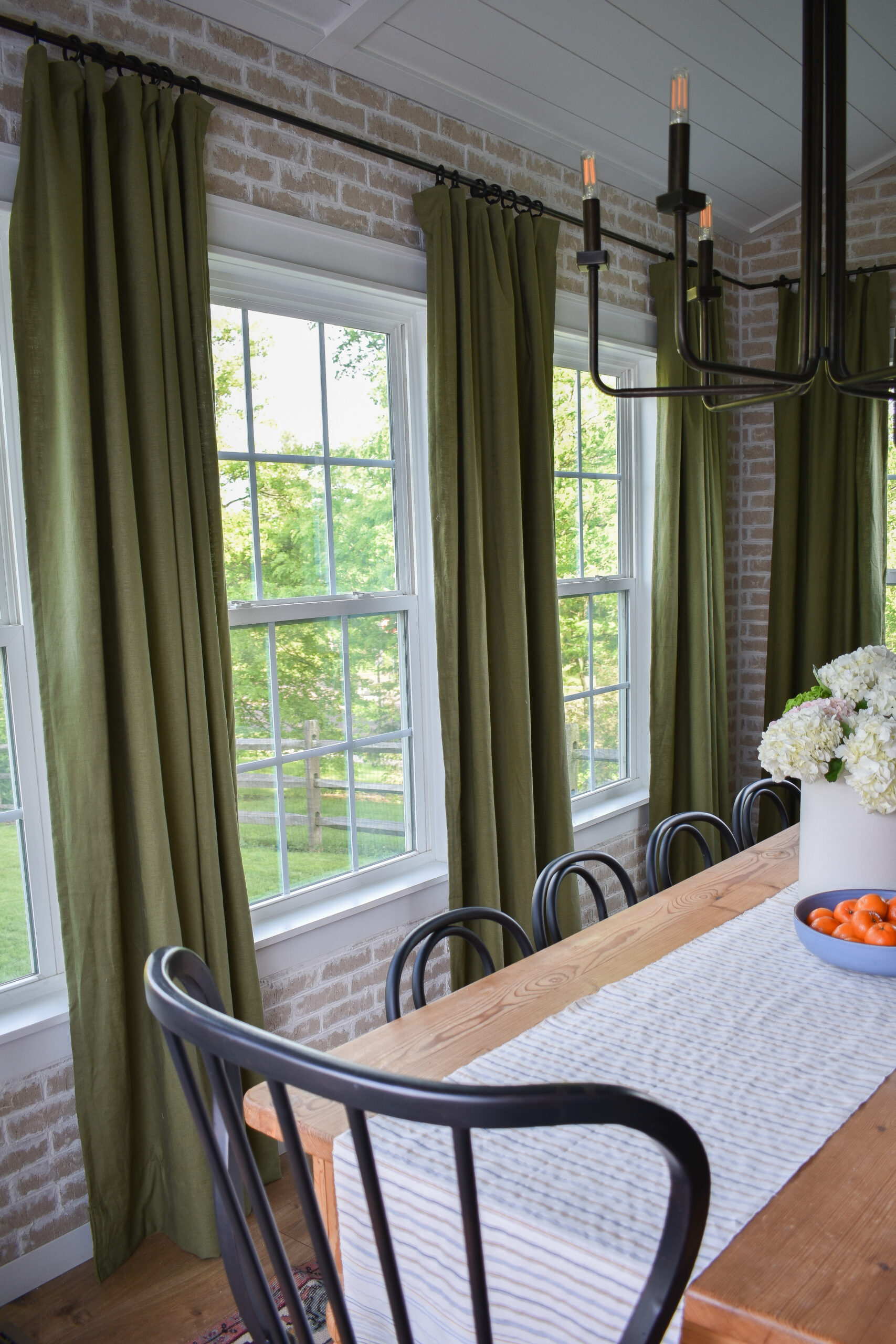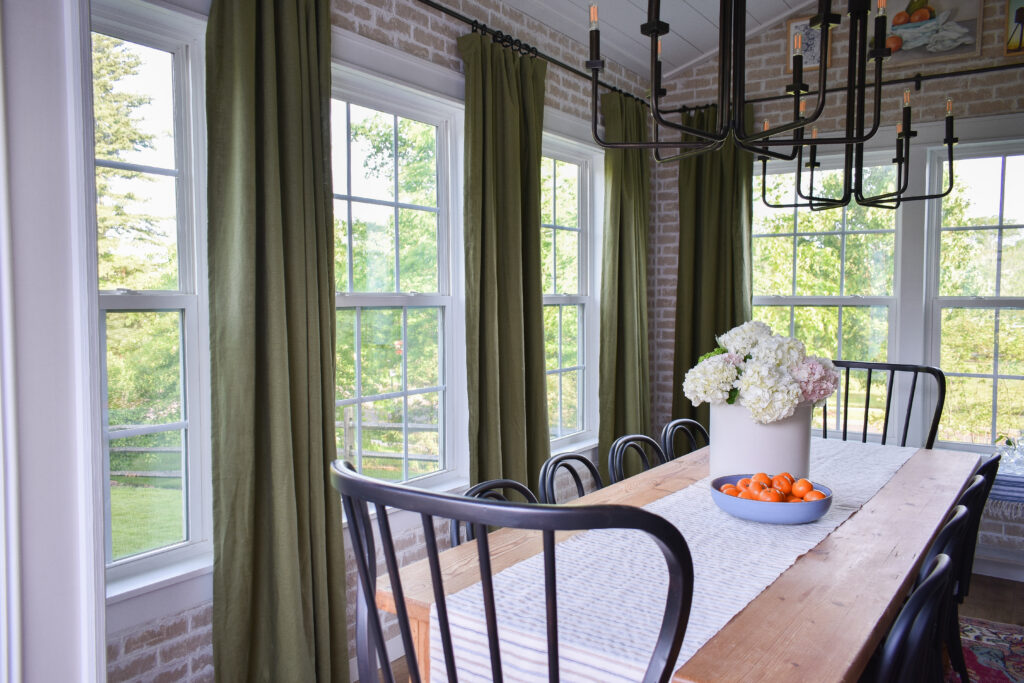 Taking out that breakfast bar also let me do one more crucial thing which was to wrap the curtains around both of the walls of windows and help balance out the giant bookcase I added around the new patio door. Most of the time I'm adding storage to hold the rest of my families stuff — but this time it's all for me and I'll use this space to hold my ever-expanding cookbook, vintage glass, and LEGO collections.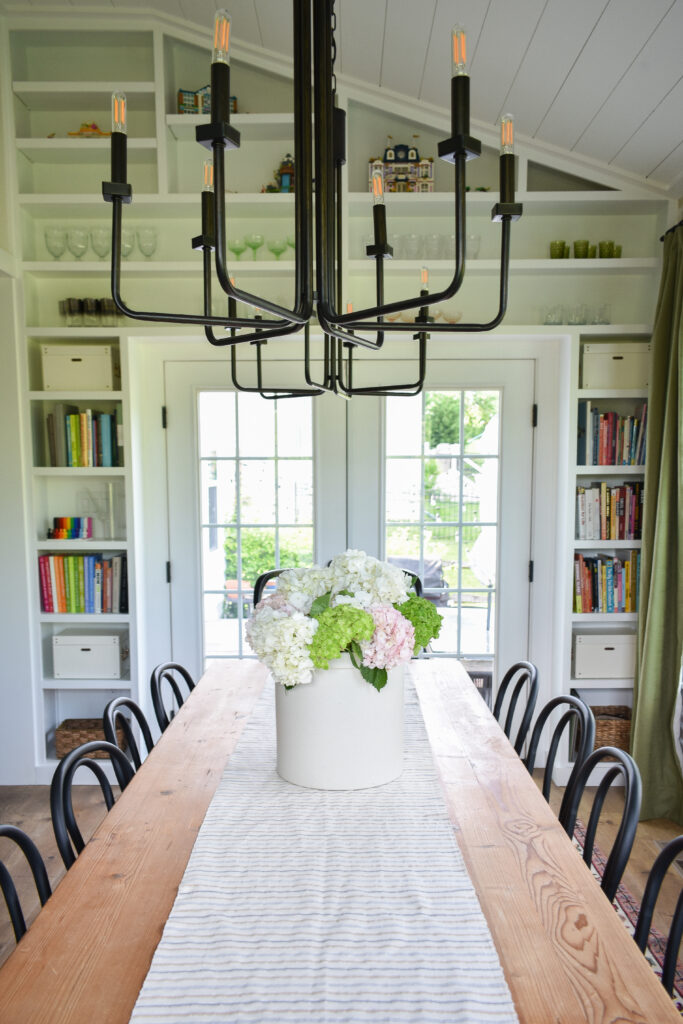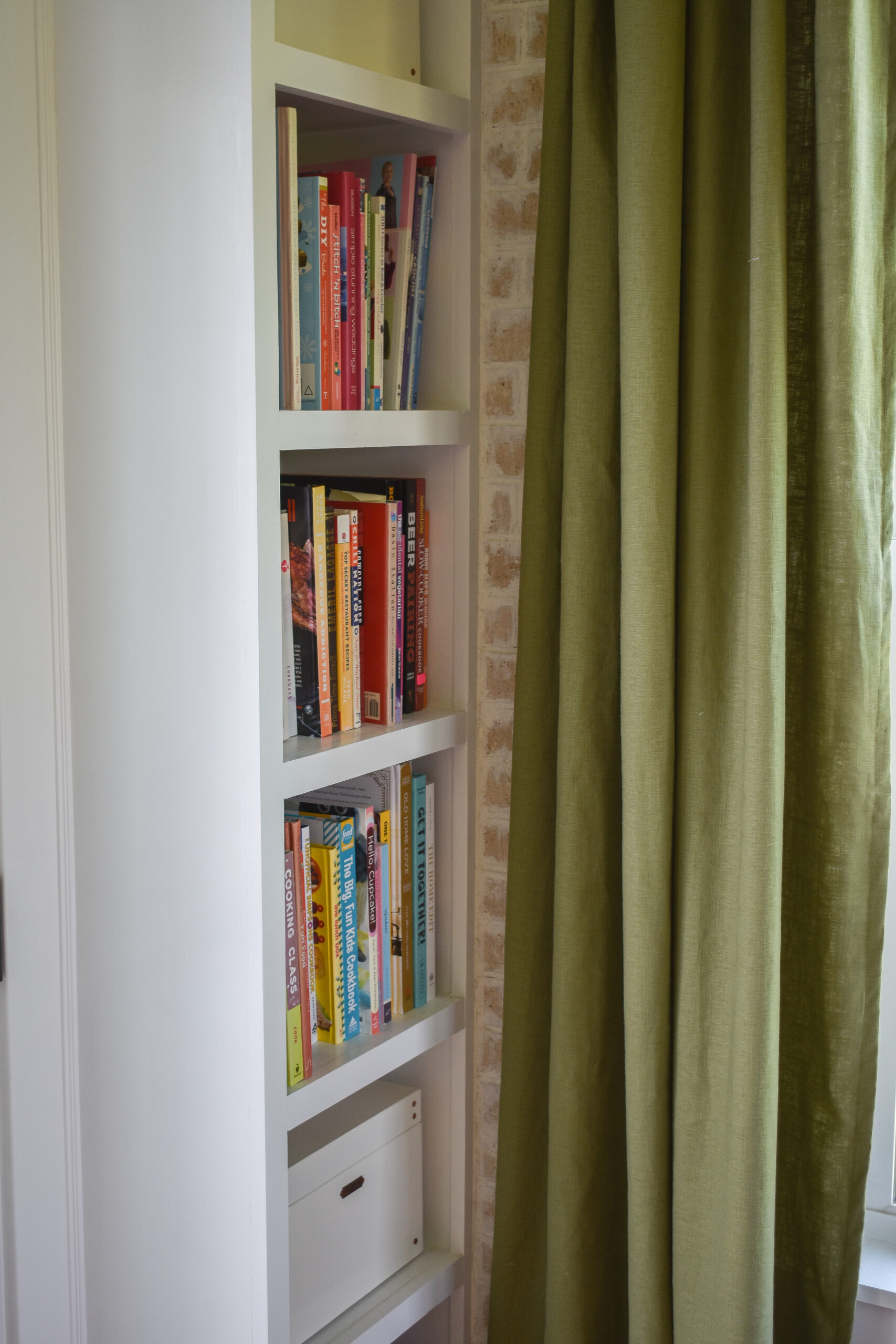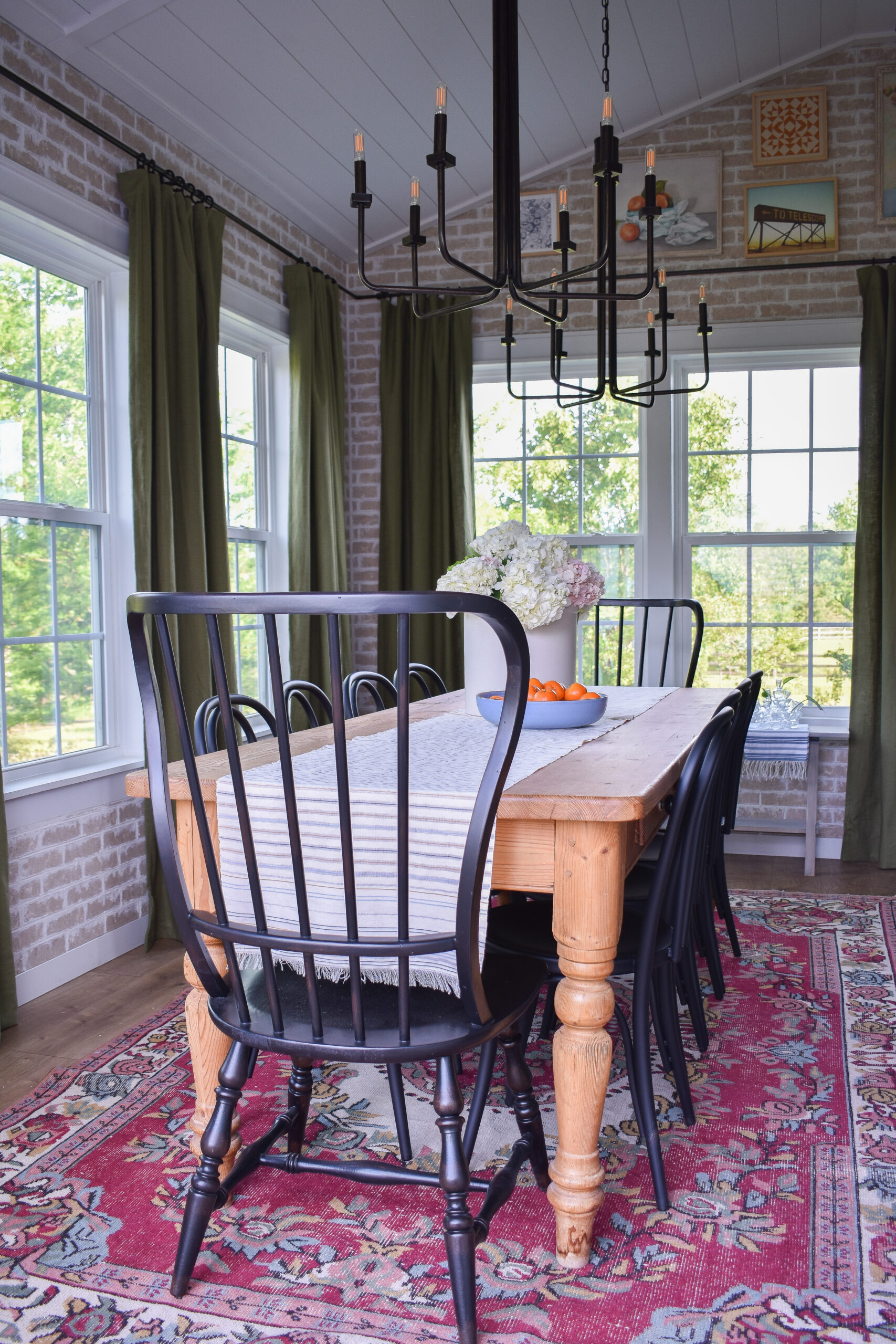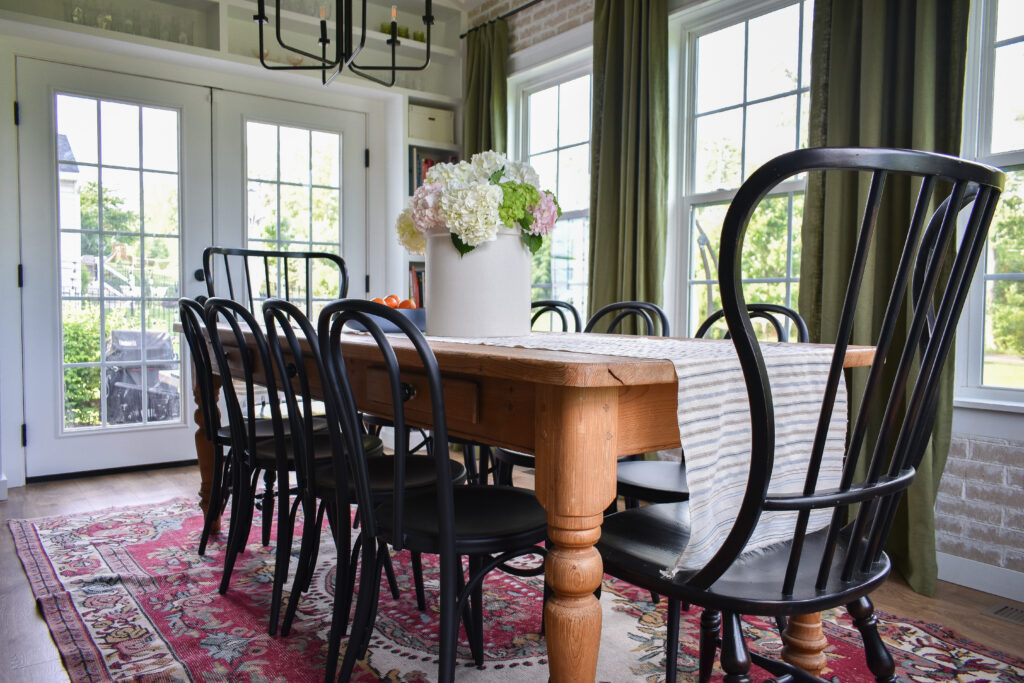 Speaking on the new patio door – what was unexpected is that just by changing from a slider to french doors our little patio area actually looks so much cuter than before! It makes me excited to give it some more love this summer including expanding the set of stairs now that we can open both these doors and let the breeze flow in.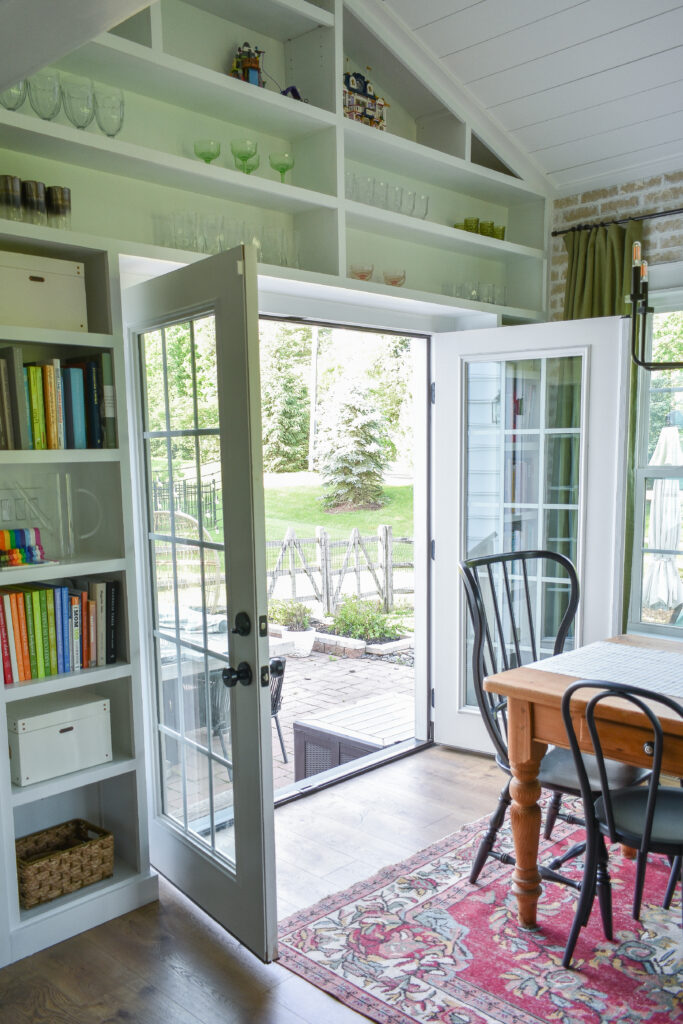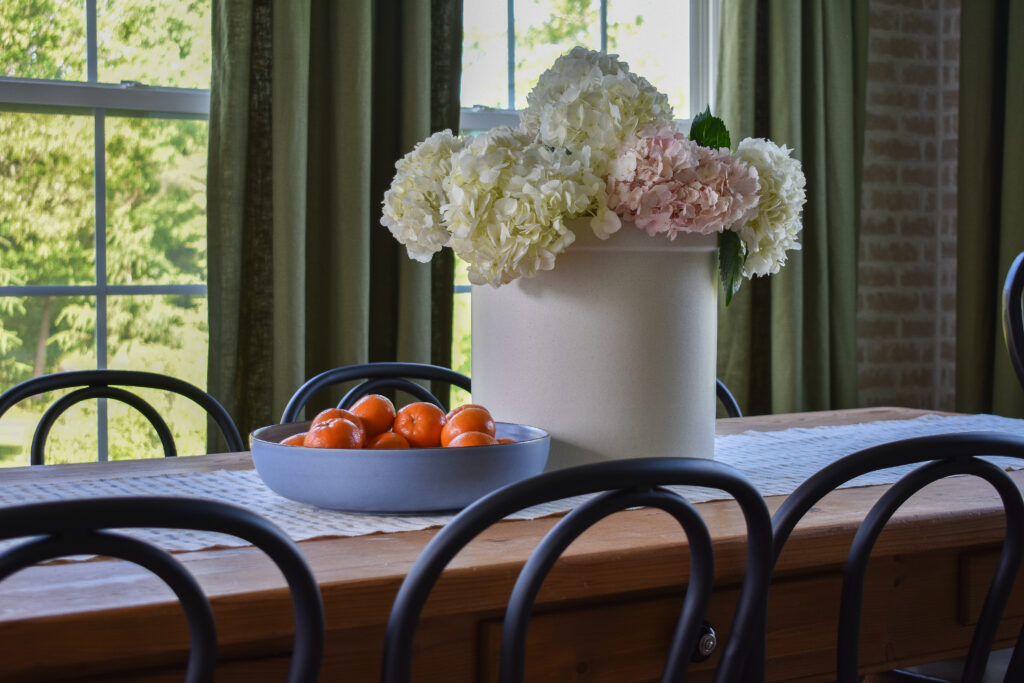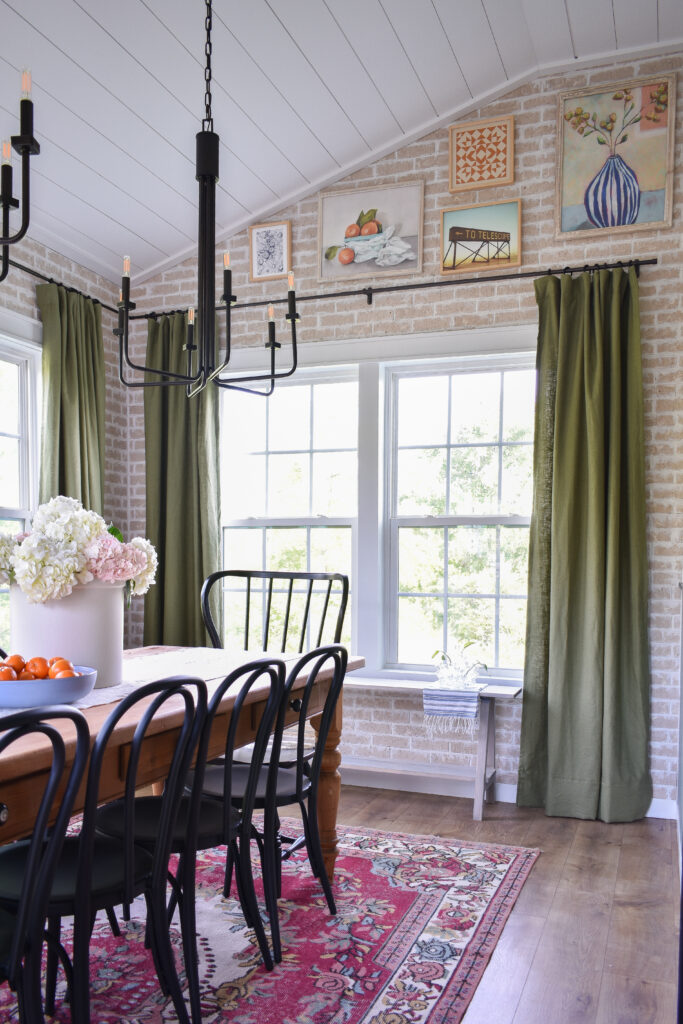 To talk a bit about what happened in the last week. If you remember way back when we started – this room only had one tiny recessed light that was honestly pretty comical. Now I have not one – but two chandeliers that I am beyond obsessed with! Once they went in I immediately went to work adding the shiplap — after a quick change of plans to not install beams like I had in my original plan. I think the simple trim ended up looking a lot better in the end and kept the ceilings feel high and airy.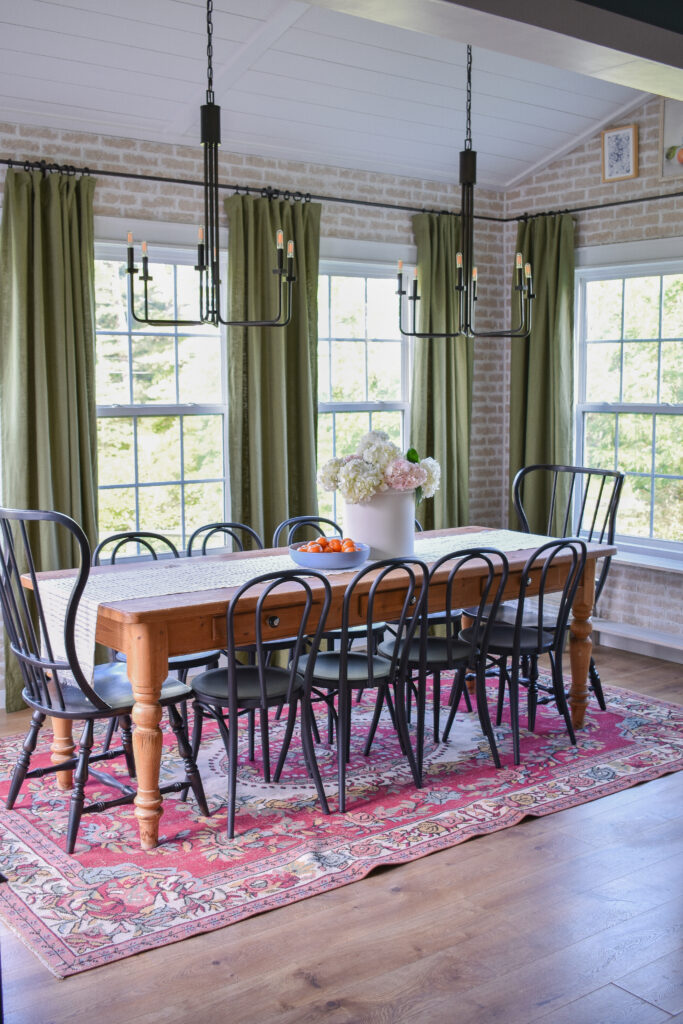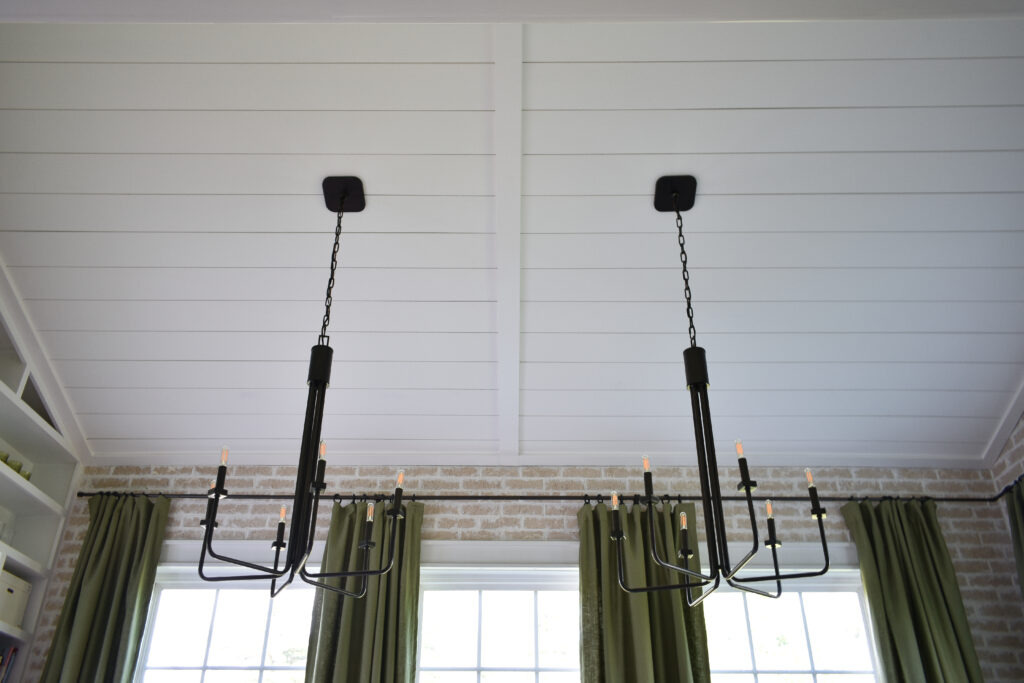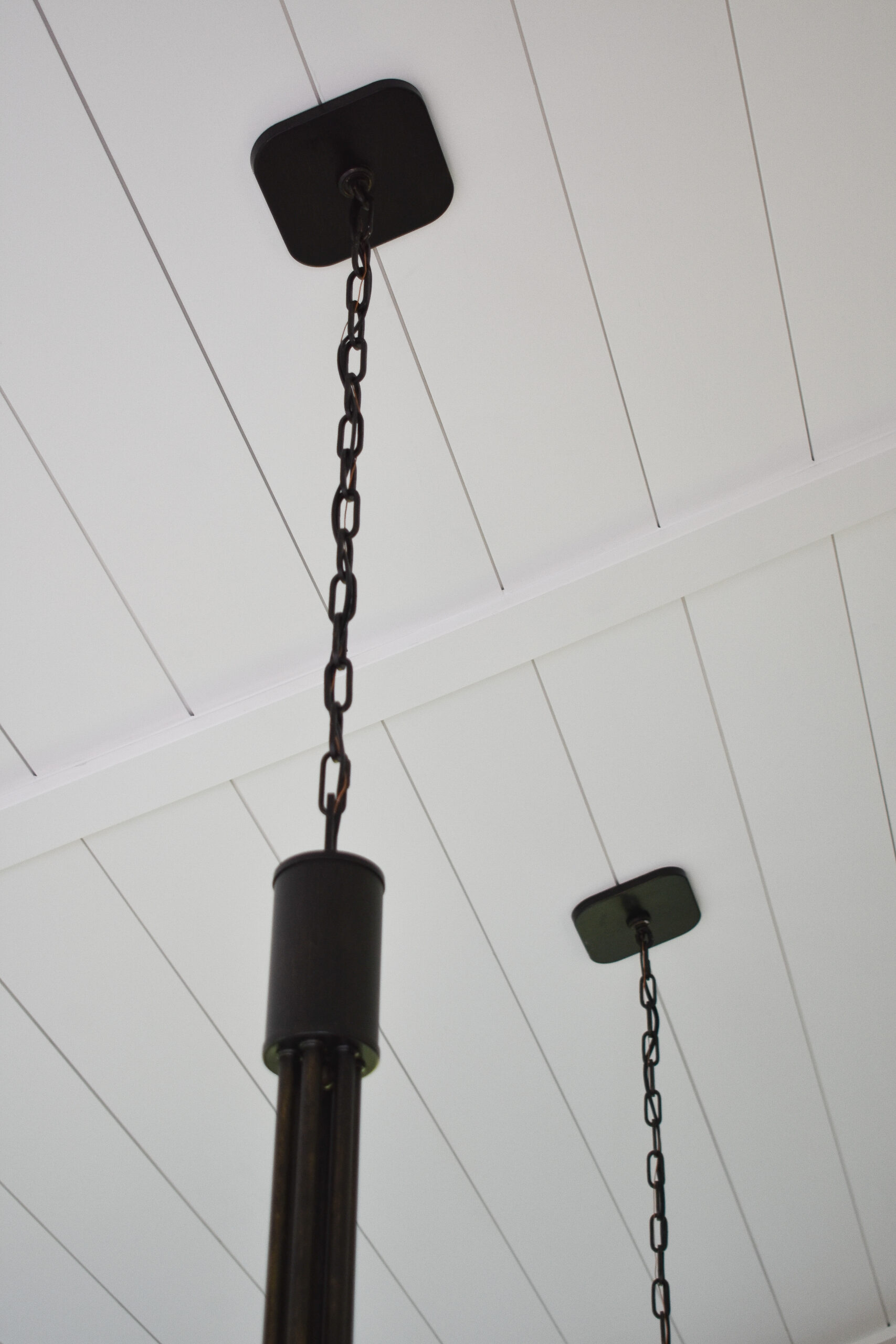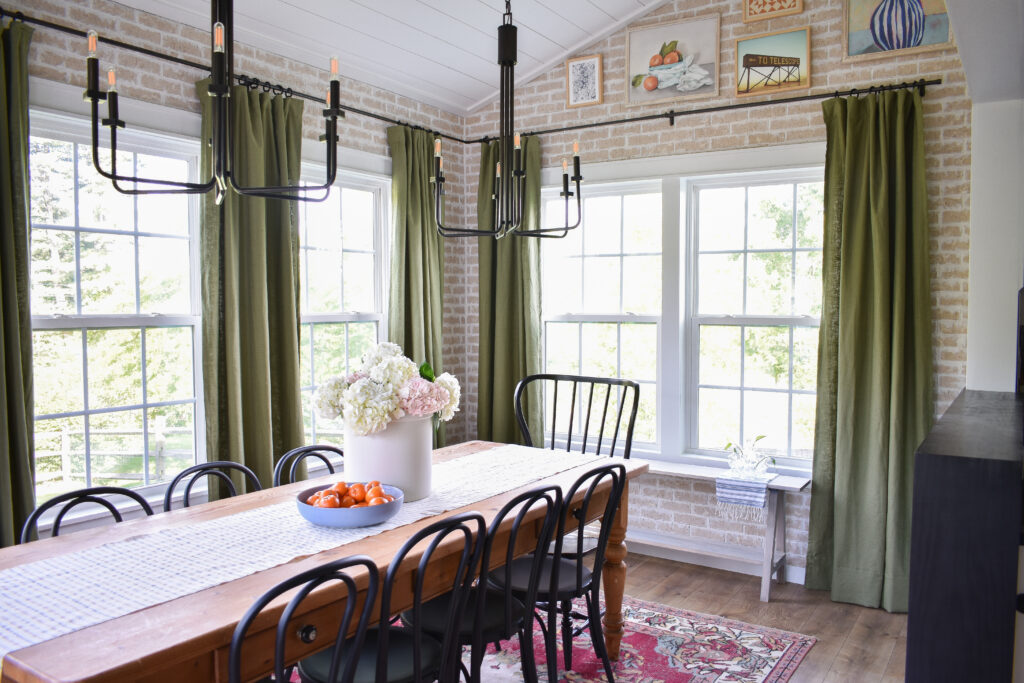 While the big projects (the bookcase and the brick) took most of my time — it's the little details that I added at the end that really hold that special place in my heart. The beautiful green fabric from Calico is the perfect compliment to the trees outside that are now showing themselves in all their glory — I really couldn't have settled on a better color! And my Minted artwork hung above them highlights the real selling point of this room – it's height – while giving it a big dose of personality and fun.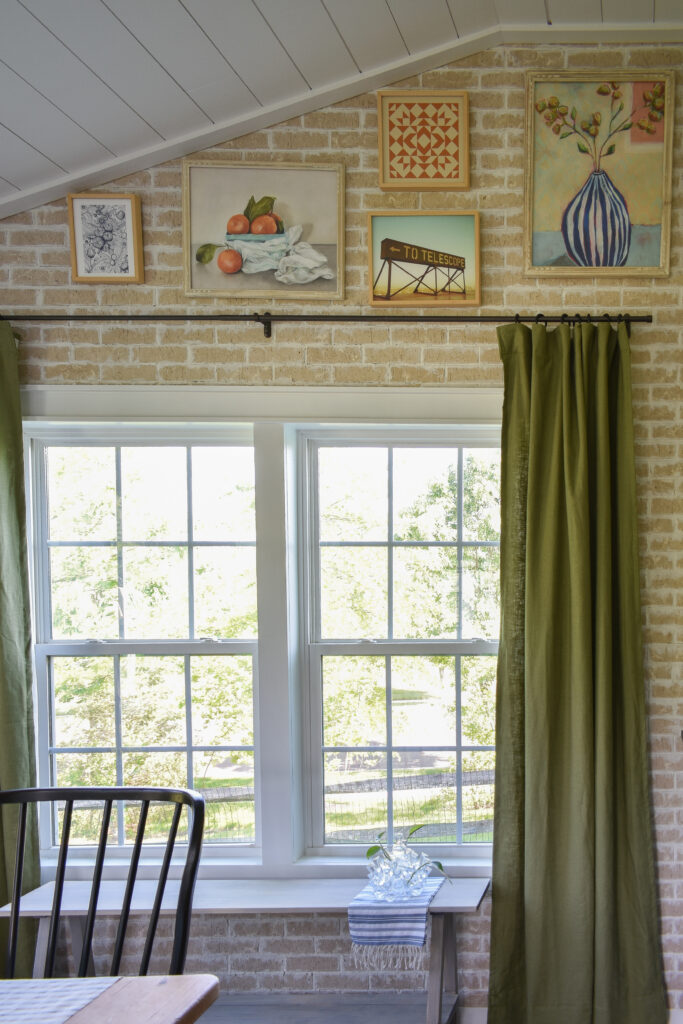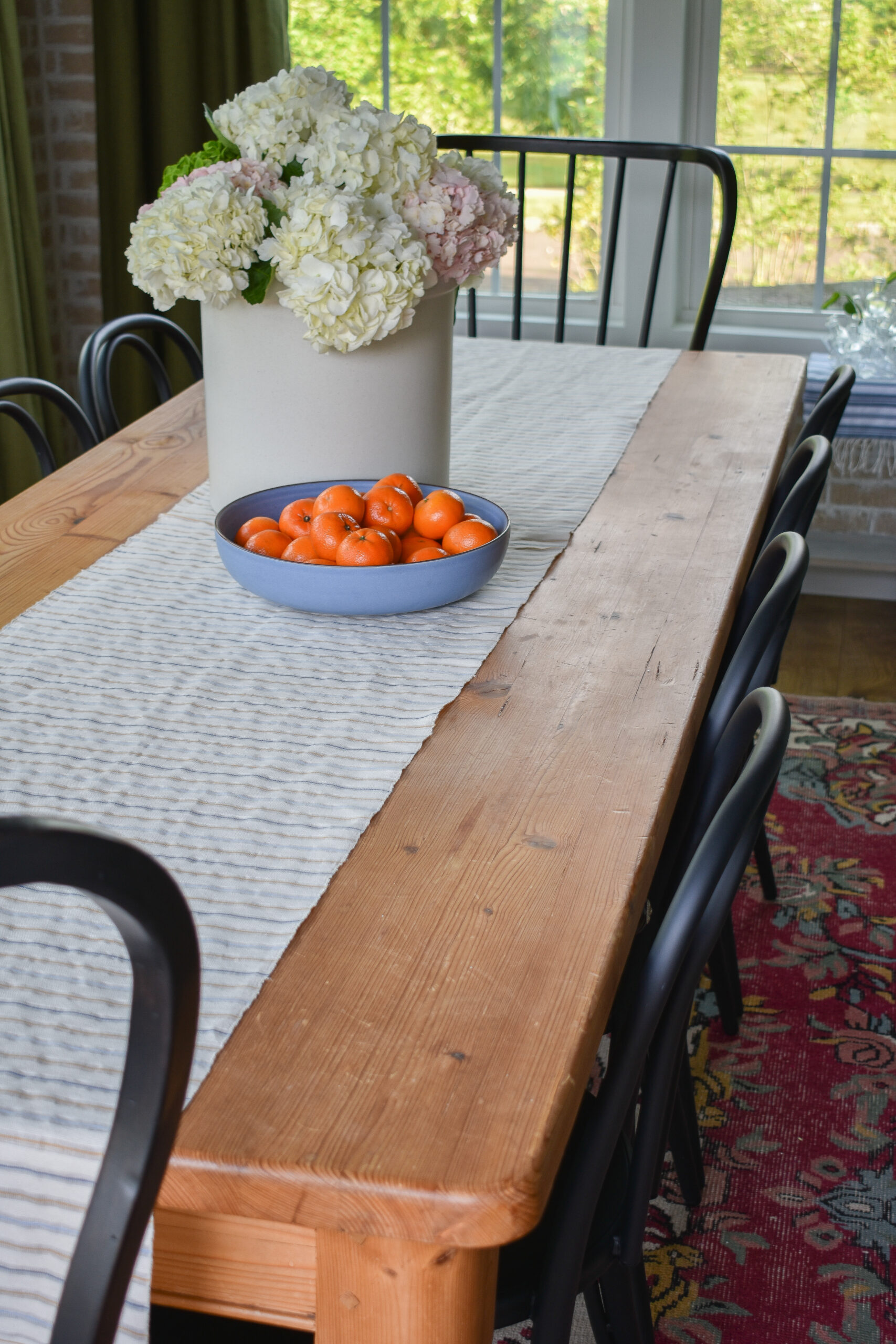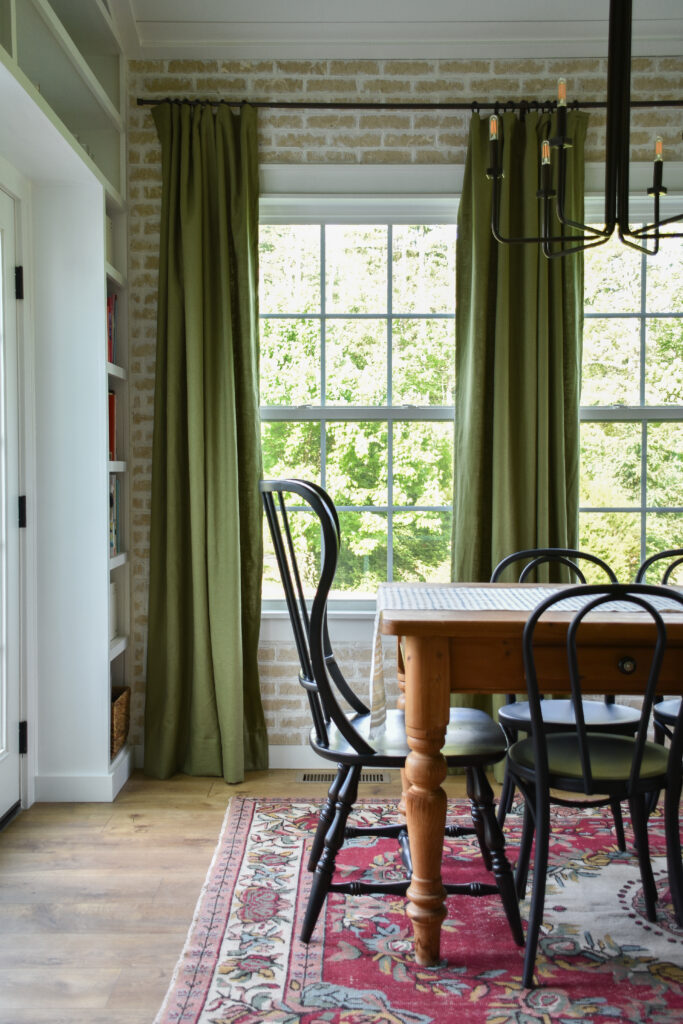 There's a very good chance that this will be my last One Room Challenge — I've finally run out of rooms until we're ready to finish our basement — so I just want to say a big thank you to all of the friends I've had the pleasure of meeting along the way who have cheered me on when I've needed it and pushed me to try things I never would have imagined I would before. I may just be cheering along from the sidelines for the foreseeable future but I'll always consider myself a part of this wonderful community.
---
Some of the links included below are affiliate links, meaning, at no additional cost to you, I will earn a commission if you click through and make a purchase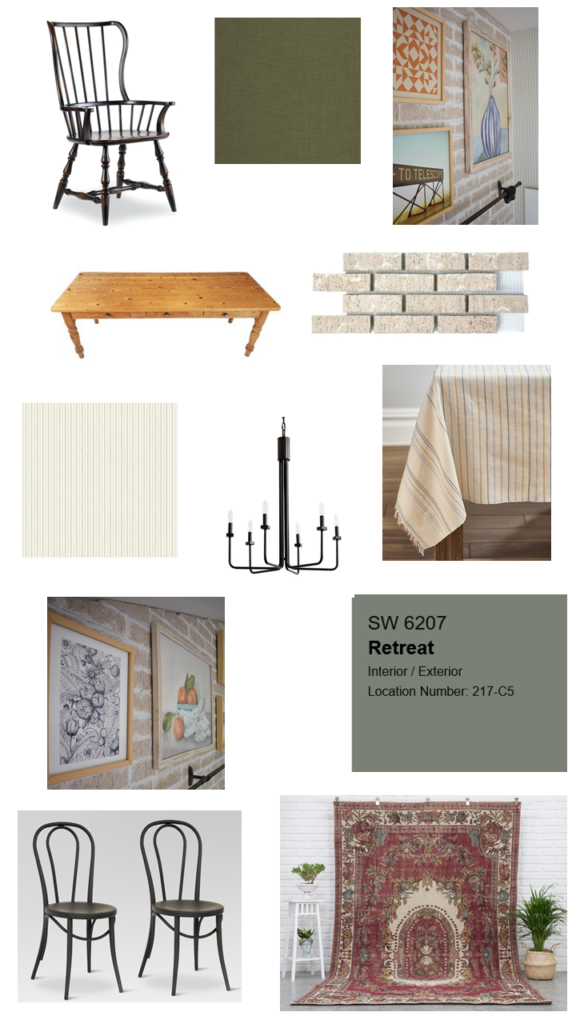 Hooker Arm Chair | Calico Wexford Linen in Basil | Minted Artwork: Quilt / Look to the Stars / Forager
Vintage Table from Chairish | Old Mill Brick in Bristol White
Magnolia Home Wallpaper | Chandelier | Arilloom Table Runner
Minted Artwork: Flora / Clementines | Breakfast Bar Color – Retreat from Sherwin Williams
Metal Bistro Chairs | Vintage Rug from Etsy
Thank you again to my sponsors Calico Corners for providing me with their fantastic service and fabric to use in my space, and Minted for providing this fabulous collection of artwork. New Minted customers can save 10% on your order by using my code HILLTOWN10

And don't forget to check out all of the reveals from the ORC guest participants on the One Room Challenge blog!