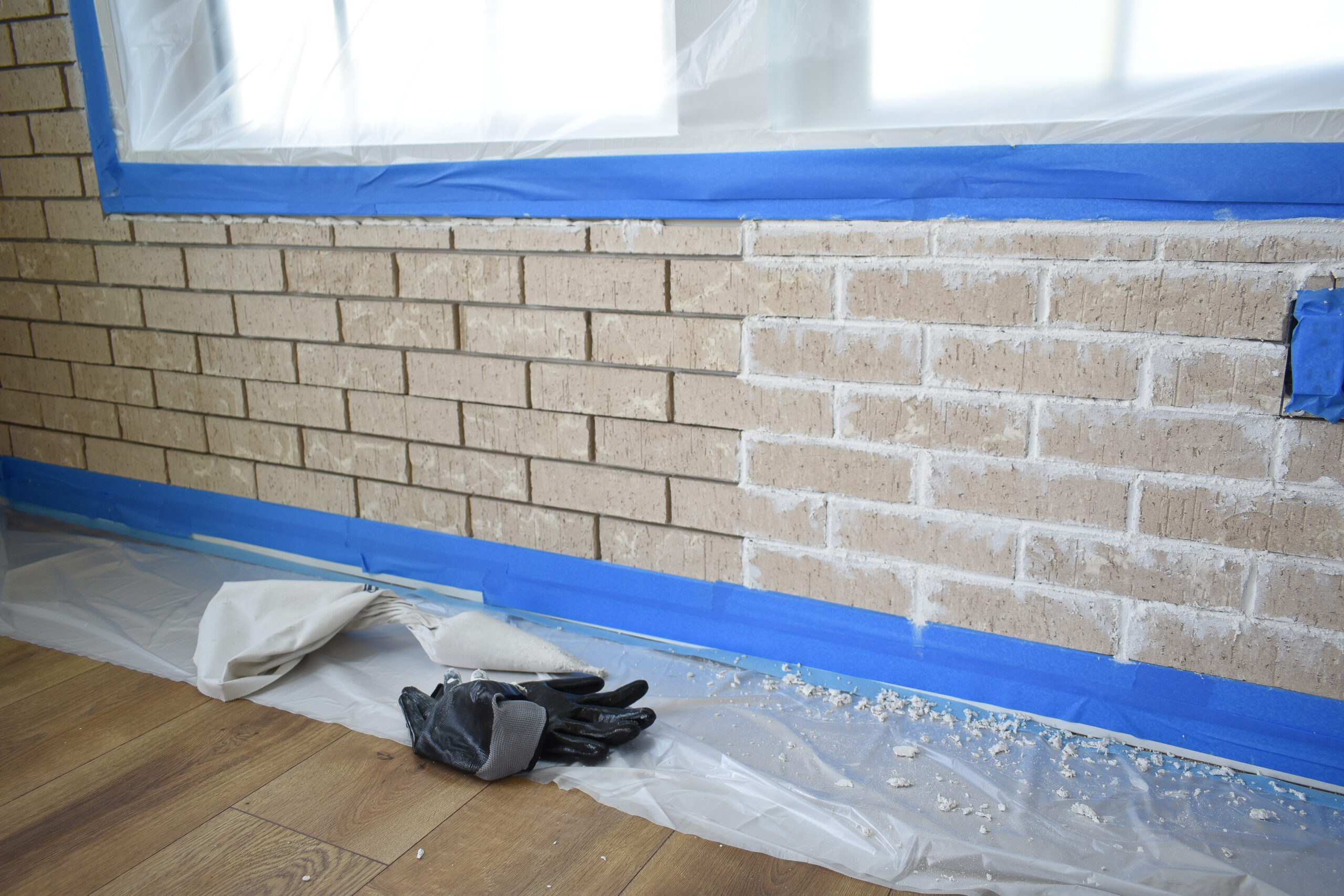 Things just got really real this week! After taking it a little slow in the beginning I'm starting to very much feel the crunch and the weight of how labor intensive the remaining projects on my list are….so let's get into it.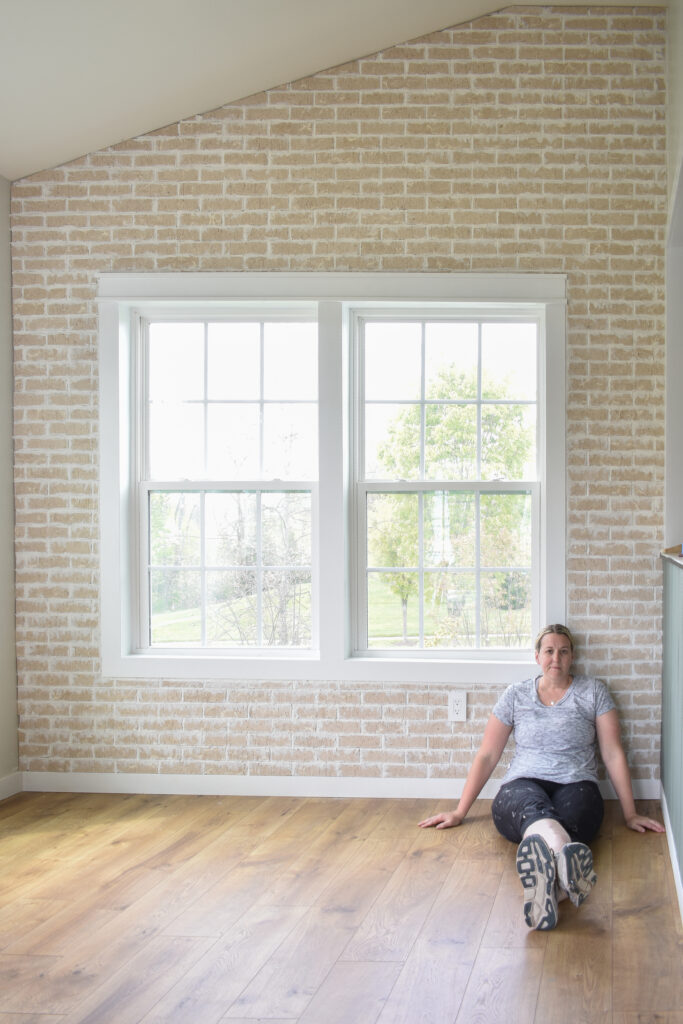 Week 1 / Week 2 / Week 3 / Week 4 / Week 5 / Week 6 / Week 7 / Week 8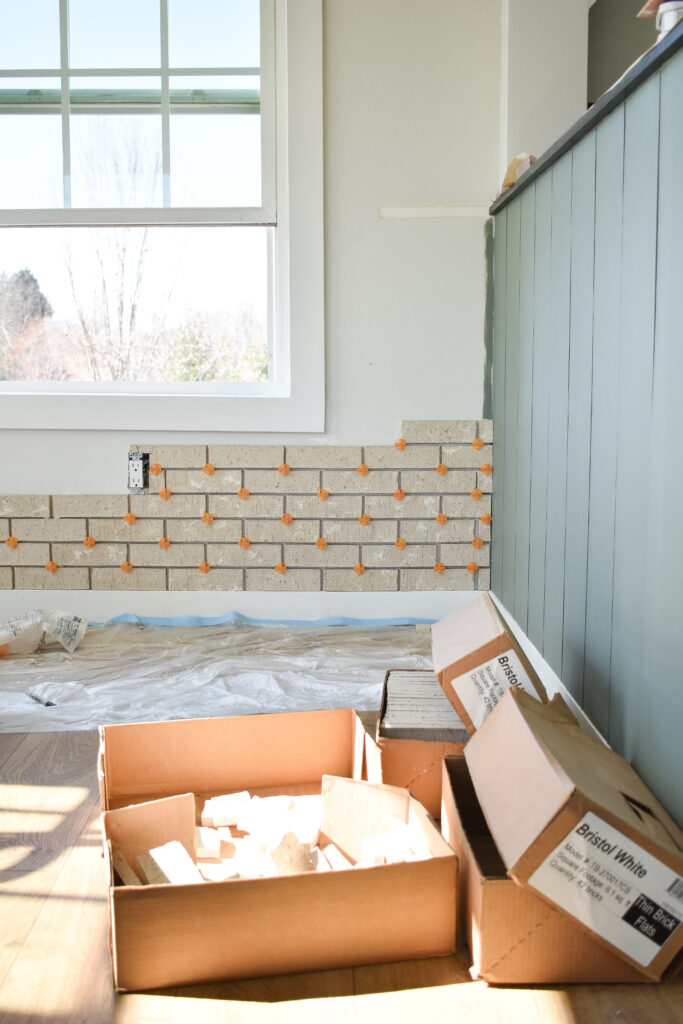 First on the "Not looking forward to it but I know it's gonna look good in the end" list — the brick walls. This is not my first rodeo with thin brick — it's not even my first time with a ridiculous amount of thin brick (see the huge brick fireplace from my 2019 ORC) — so I knew what was lying ahead of me when I decided to tackle the two windowed walls in the sunroom. Lots of trips to the wet saw, lots of trips up and down the ladder, and LOTS of hours cursing at that damn grouting bag.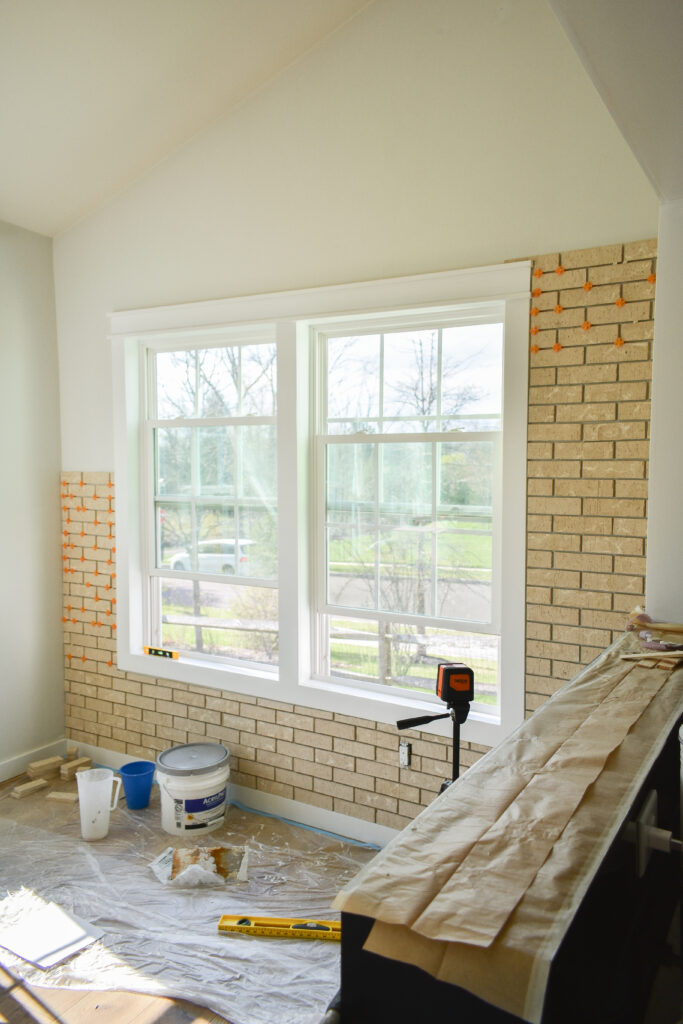 My original plan was to paint the brick white, but this slightly off white color (Bristol White from Old Mill Brick) felt so warm and paired so nicely with the colors of the living room I decided to leave it as is.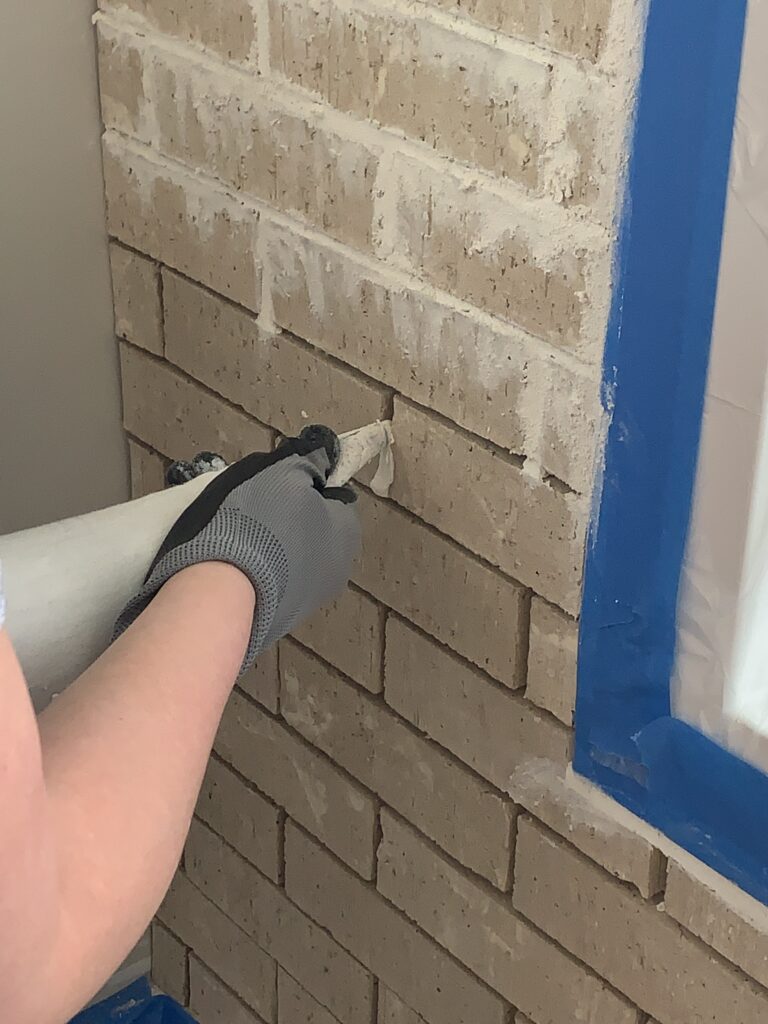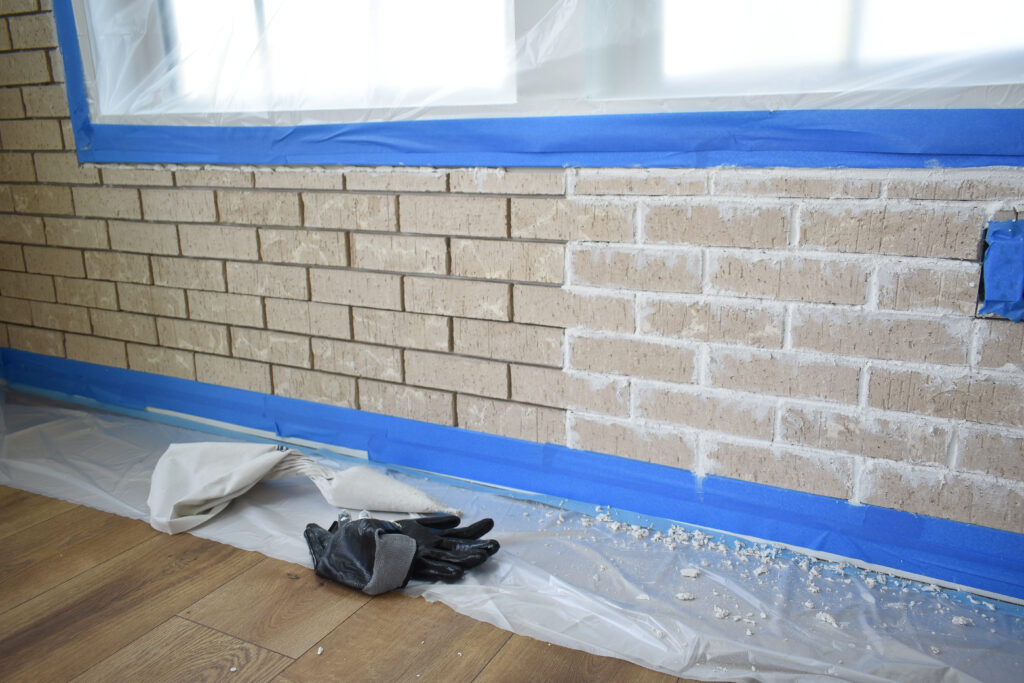 In terms of tiling thin brick is a lot more forgiving then other tile — the grout lines and spacing don't have to be absolutely perfect and I think look much more natural if they're not — but because they're so thick I find they install much better if you butter back each one individually so they take a bit longer to lay.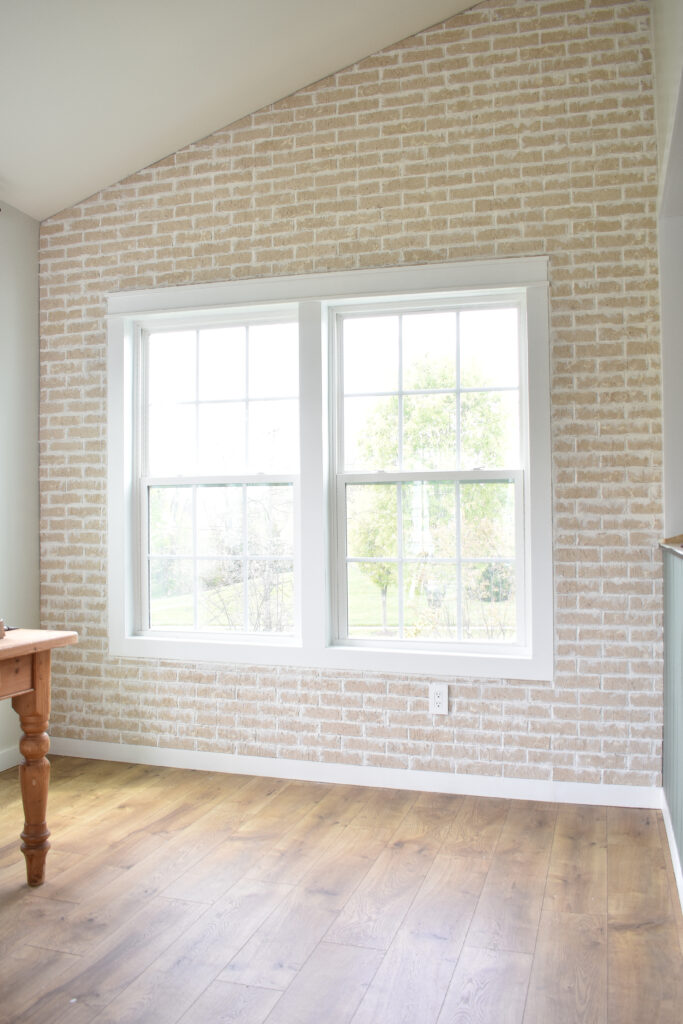 They also take A LOT longer to grout so be prepared if you decide to take something like this on. You basically use a piping bag — like you're icing a cake — to squeeze the grout into each opening and then I just spread it around (I find a gloved finger is so much easier then using a tool. To save time I like to use pre-mixed grout. Even though it's a little bit more expensive it's worth it to take out that extra step of having to stop and re-mix every 20 minutes. Just to give you an idea how long this can take – this wall took me a total of 11 hours to grout.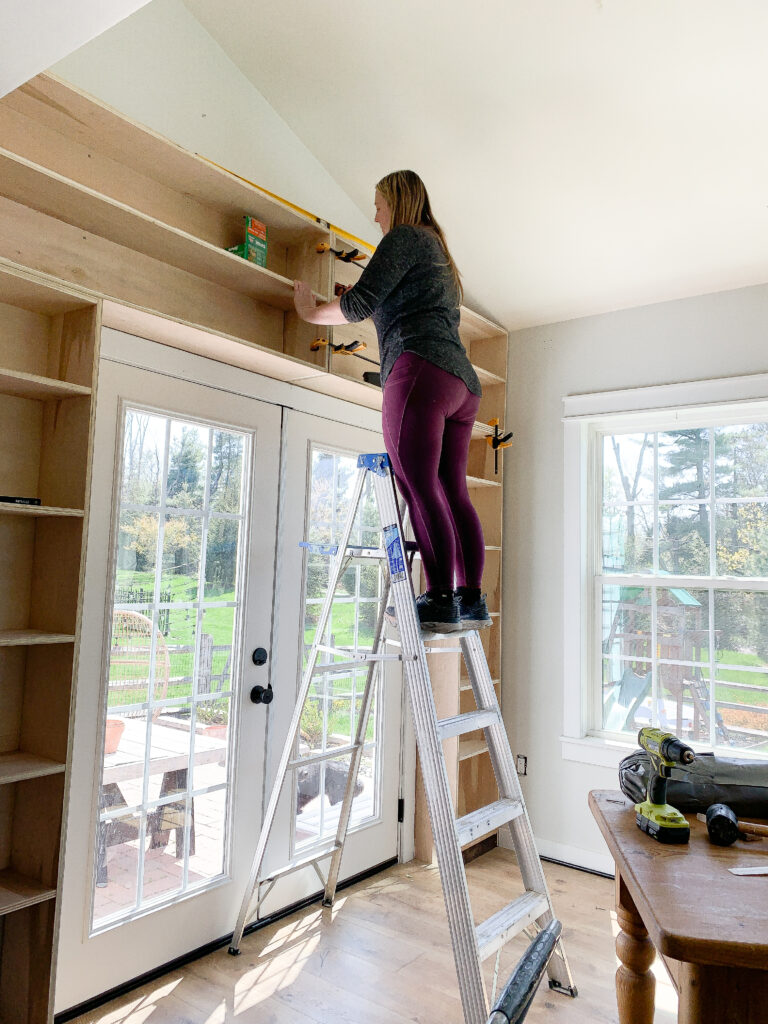 And if that wasn't enough, let's move on to the 2nd big job that is keeping me busy — the bookcase. As soon as the french doors were installed I re-attached the trimwork and started to plot out the giant built in floor to ceiling bookcase that will surround it. Again, this is far from my first built-in, but this one is extra ambitious not just because of the size but also because of obstacle of the slanted ceiling.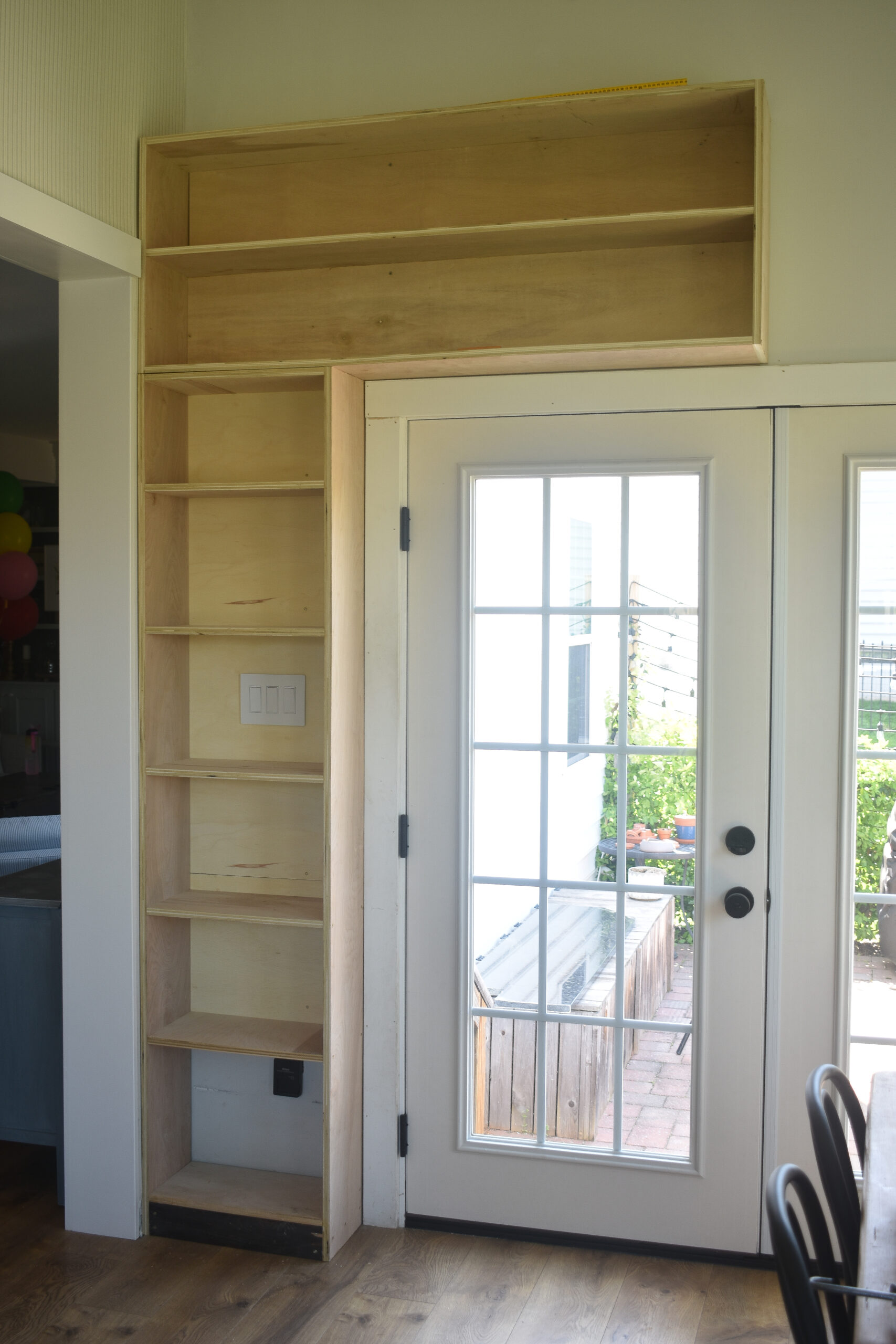 So I went piece by piece — starting with the side shelves, then moving over to the shelves above the door, and finally tackling the top pieces by building them in place piece by piece.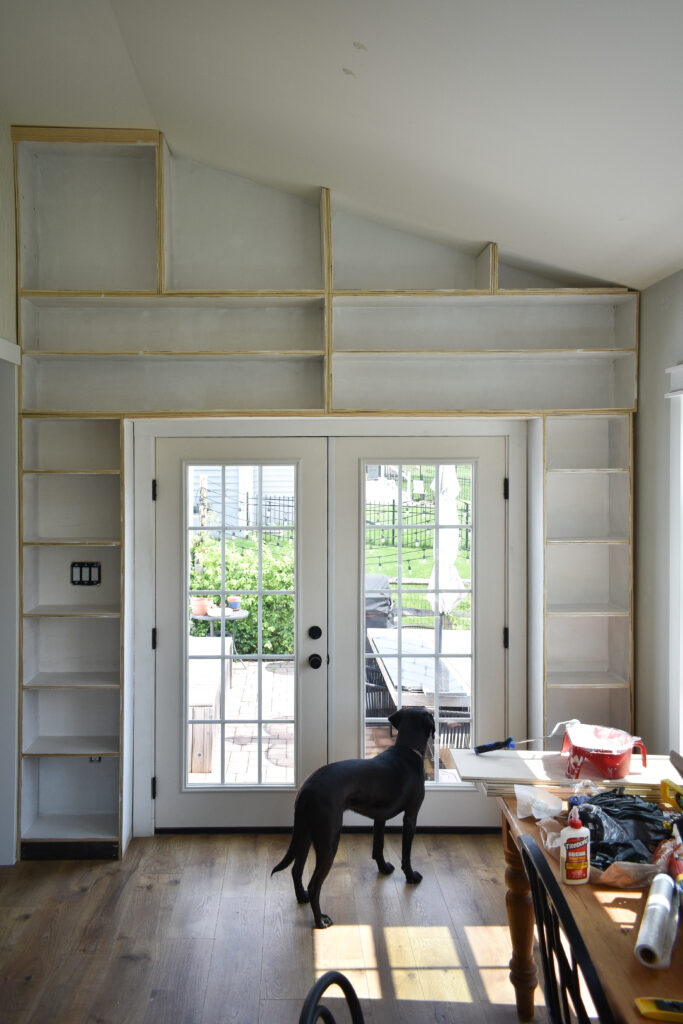 Now that the hard part is done — I still have a lot of finishing work ahead of me, not to mention bricking and grouting the entire wall of windows that I haven't even started yet. Ooo boy friends – send some positive vibes my way because I have some late nights ahead of me if I want a chance of getting this done on time.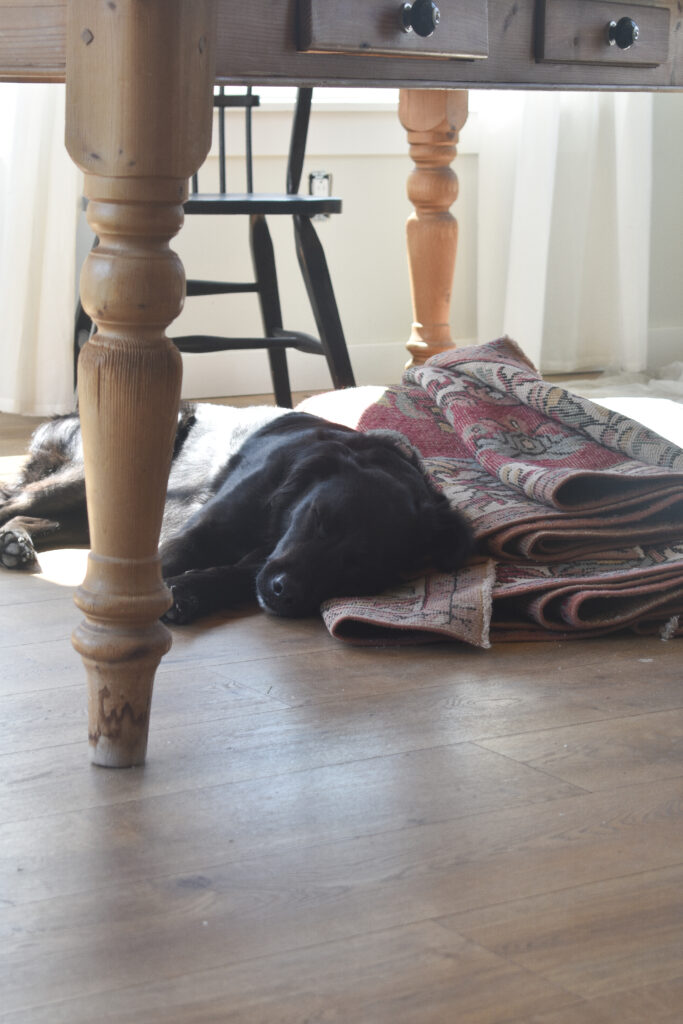 Thank you again to my sponsors Calico Corners for providing me with this fantastic wallpaper to use in my space, and Minted for providing a collection of their fabulous artwork that I cannot wait to arrive!

And don't forget to check out what all the other featured and guest participants are up to each week on the One Room Challenge blog!