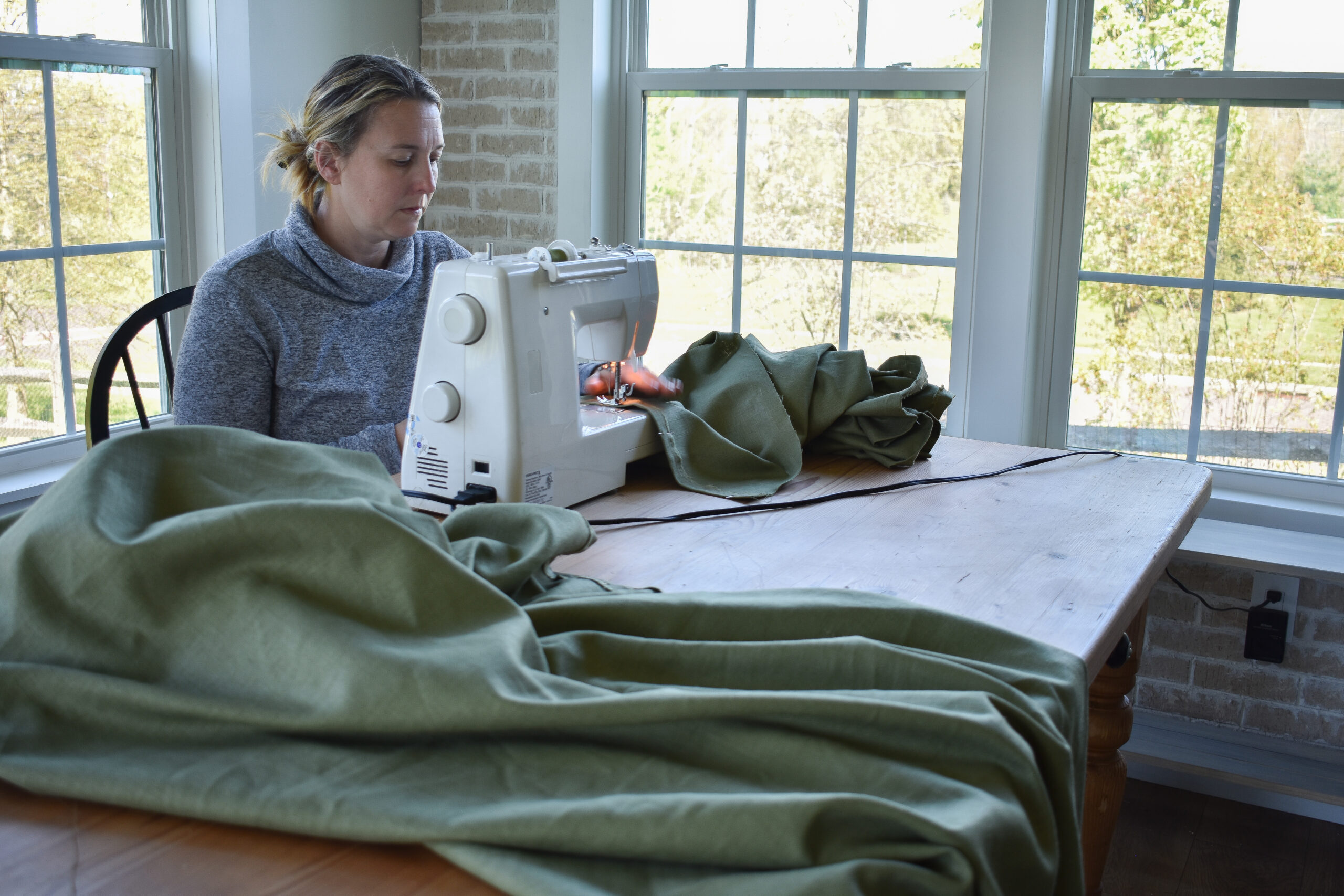 We're putting down the paint and grout this week my friends and taking a little trip courtesy of the great team at Calico Corners — so everyone pile in the van and let's go!
Week 1 / Week 2 / Week 3 / Week 4 / Week 5 / Week 6 / Week 7 / Week 8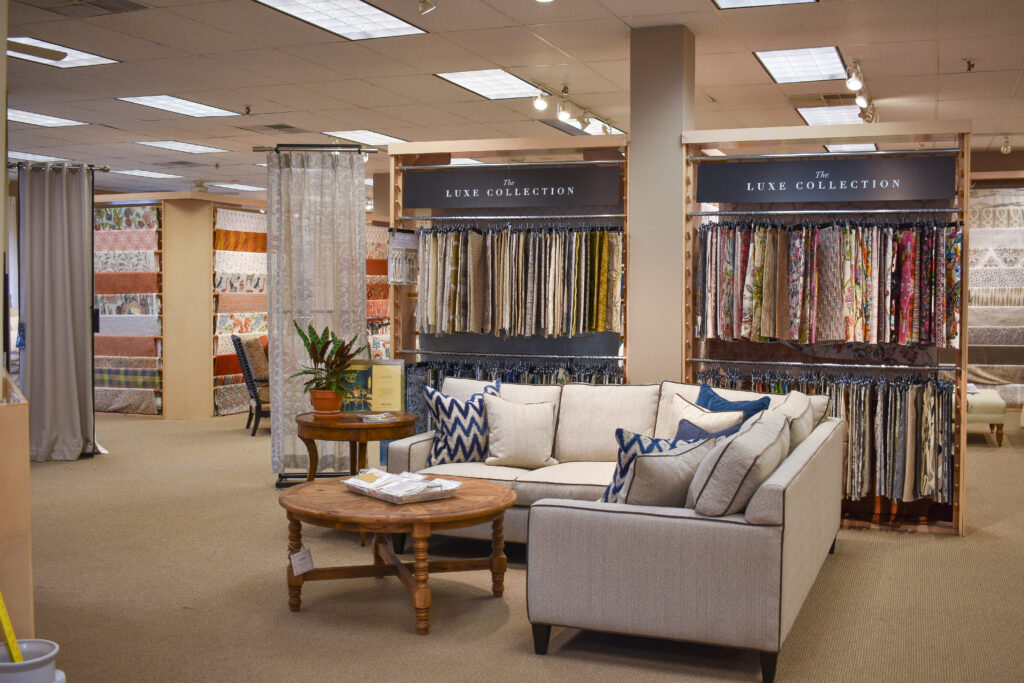 I have to confess that I have never actually been to a fabric showroom before so I was extremely excited to get out of the house and visit my local Calico store a few weeks ago before the ORC started.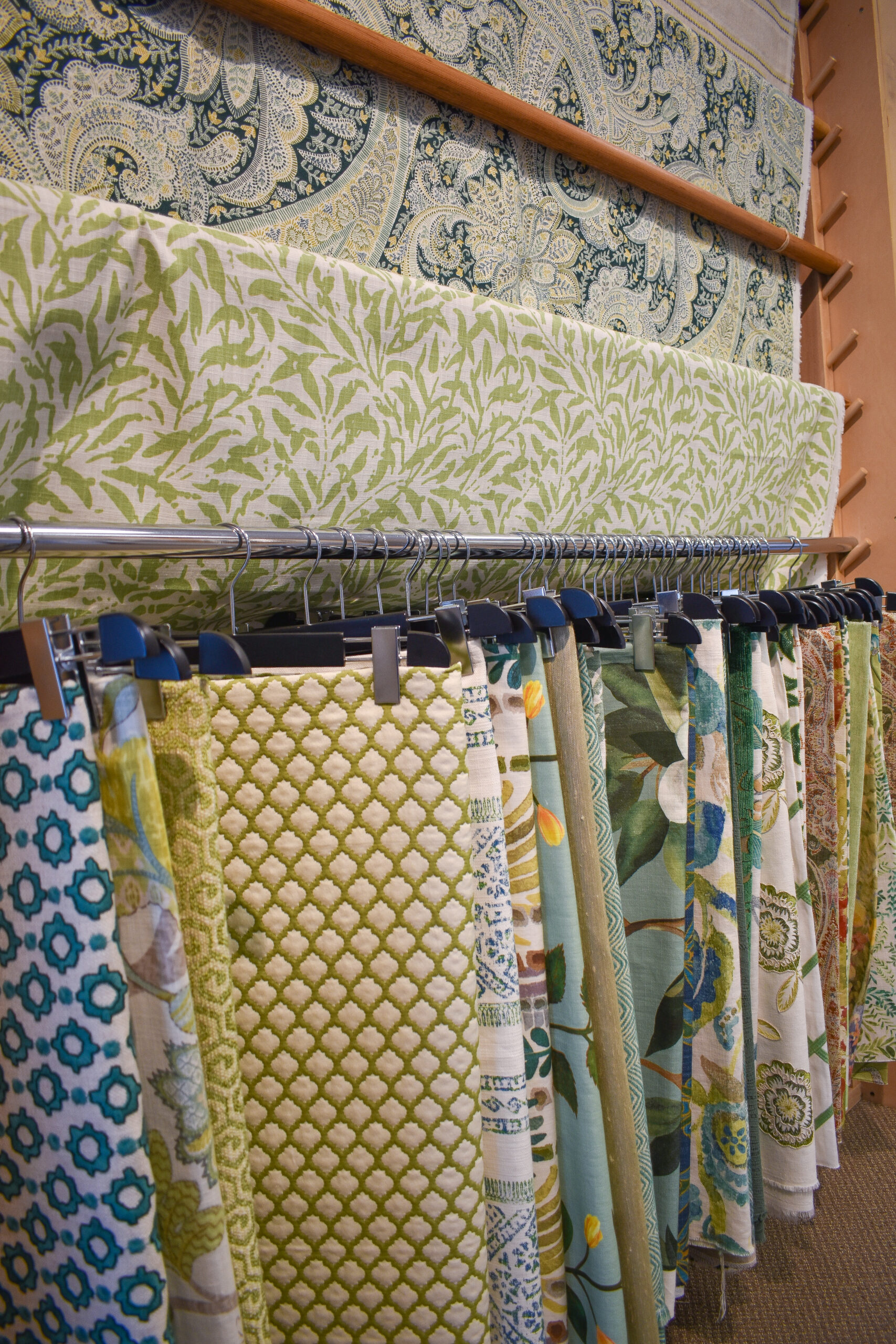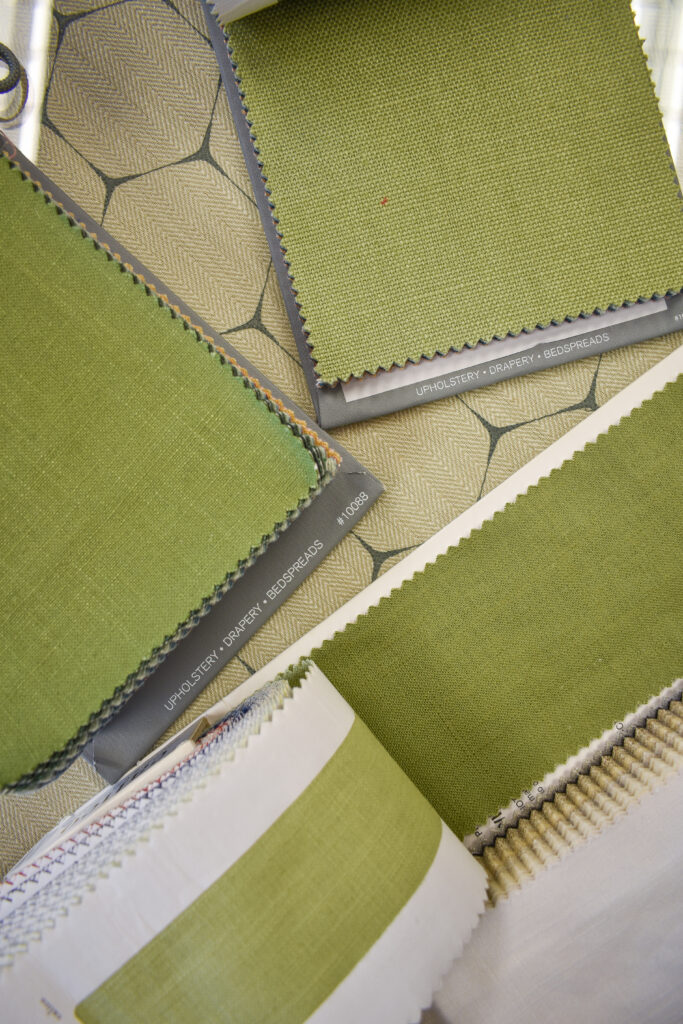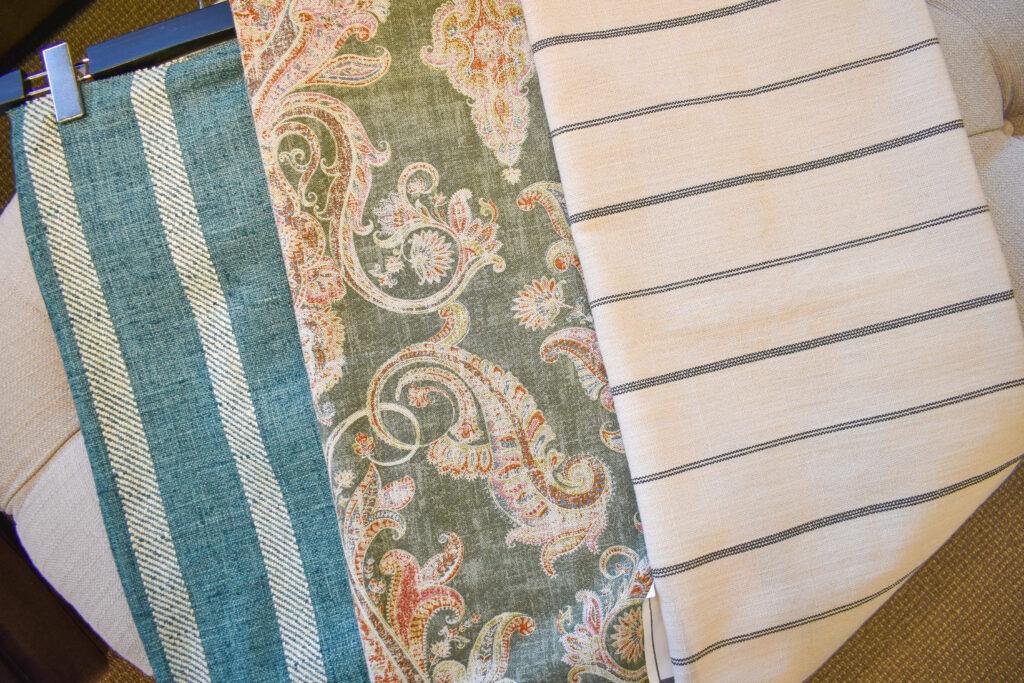 My mind was pretty set on using my favorite color — green — for the curtains that will be framing the windows in the sunroom….and with the help of the showroom consultant was able to find the perfect shade and texture from the many options they had available and settle on this beautiful Wexford Linen in Basil.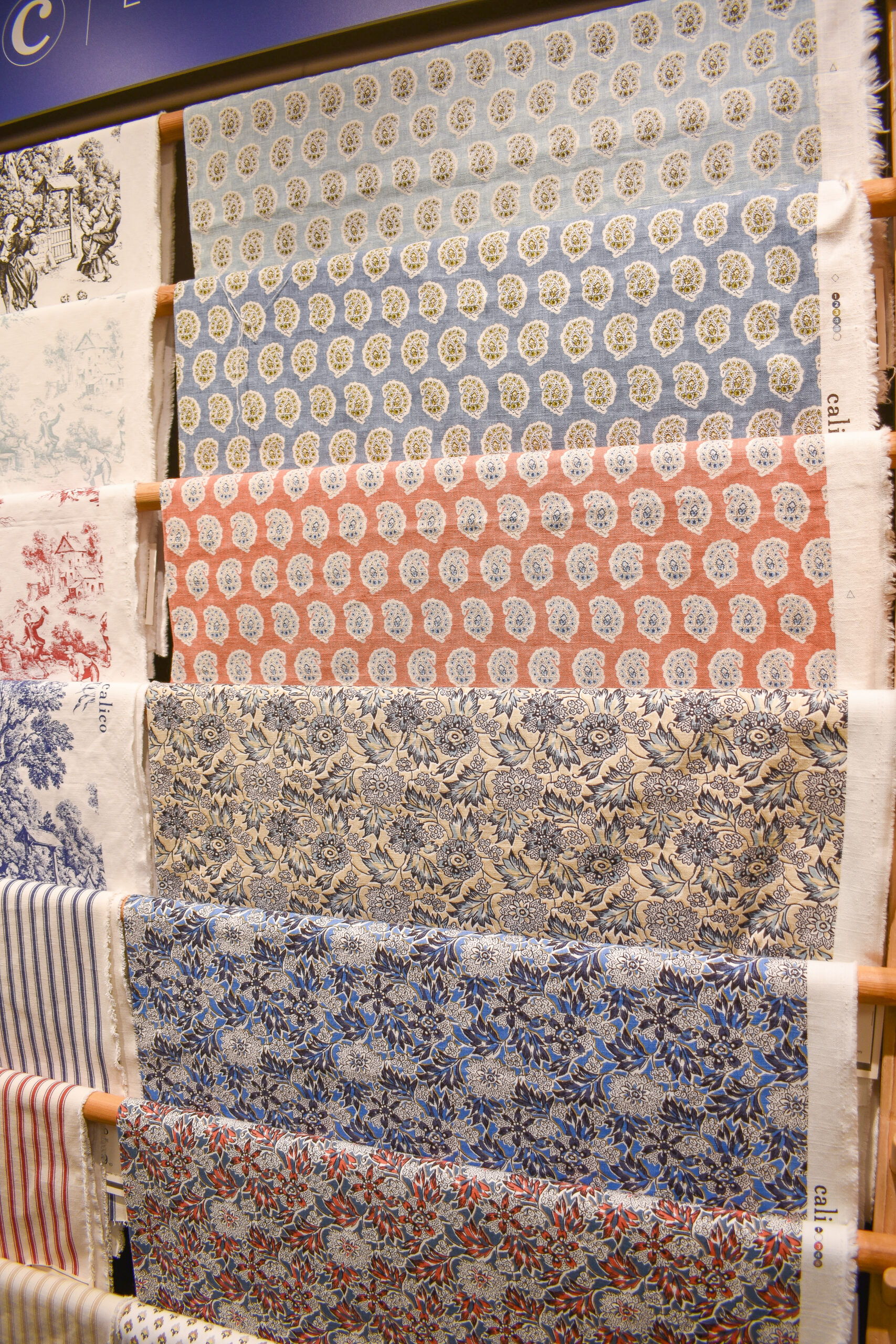 Of course I took my time exploring all of the other options they had in the showroom while I was there because every inch was draped in the most fantastic fabrics. I have been wanting to change up some furniture in my front room ever since I painted it purple and I left with some good ideas and a plan to use their re-upholstery service in the near future.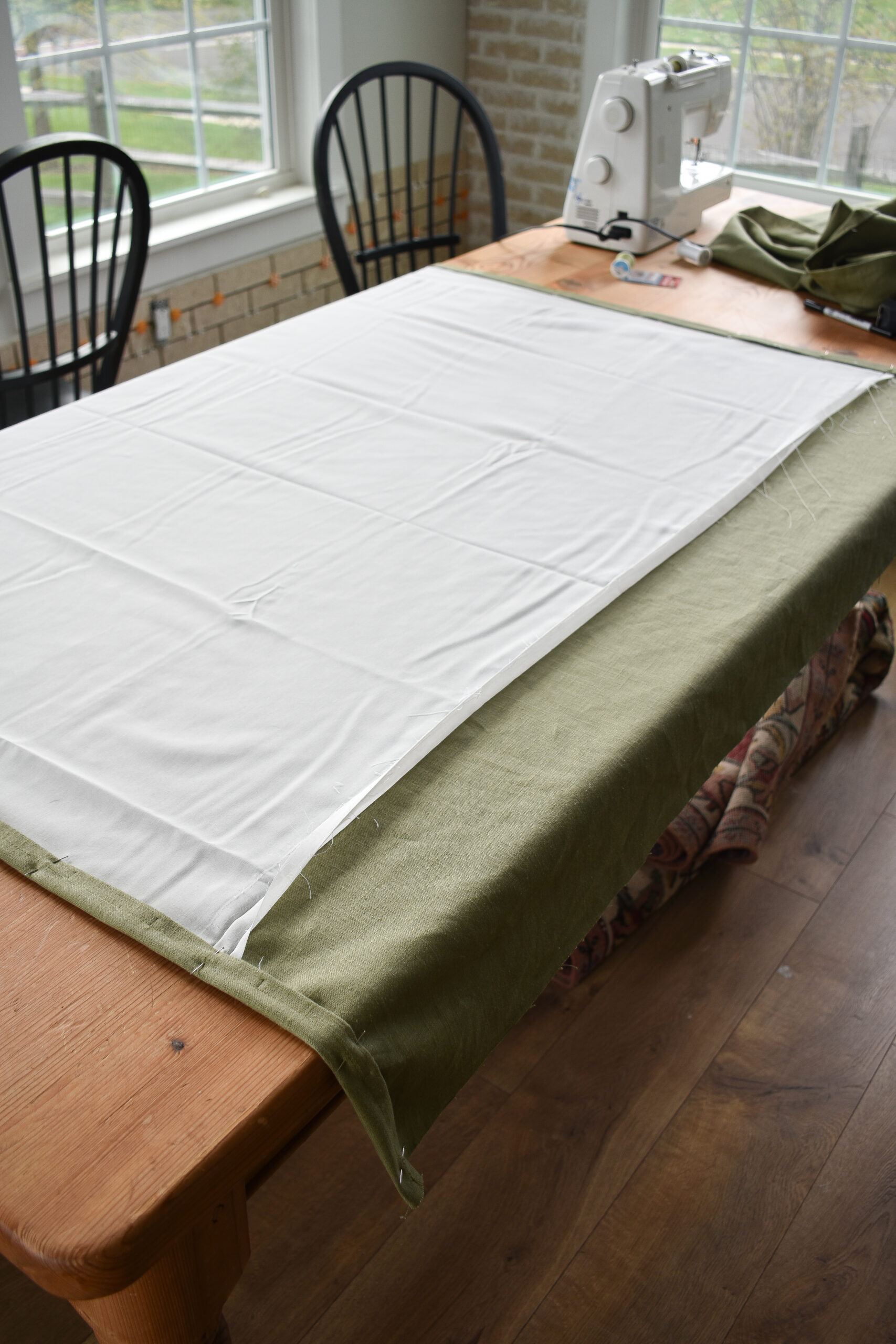 Unfortunately picking out the perfect fabric was only the first step — because this week I had to actually turn it into curtains. I'm not an expert with a sewing machine, but curtains are something I'm very comfortable with. They take a bit of time but if you can't find what you're looking for in store making your own is a such a good option. Honestly I was a little terrified of using such amazing fabric but the linen was so beautiful to work with even for a junior level seamstress like me.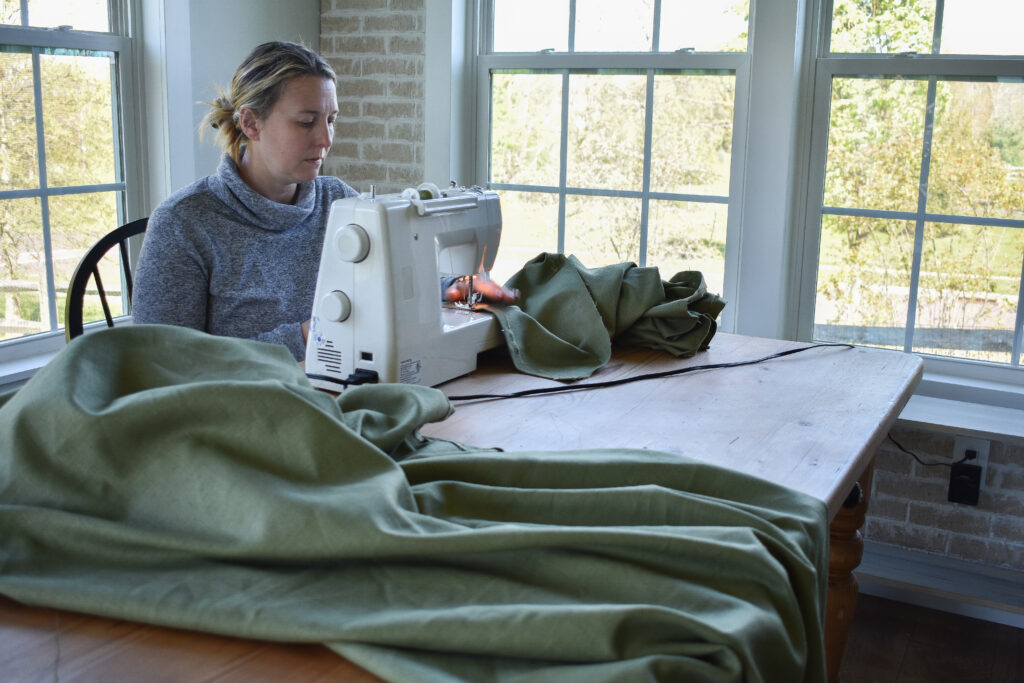 I get asked quite a bit the right height for hanging curtains and the rule that I follow is to hang your hardware 1/2 way between the top of your window and your ceiling/trimwork. For length I either like them to pull just slightly on the floor if they're curtains that I don't close often, or to just kiss the top of the floor if there's ones that get a lot of use, which these do because on summer nights the sun shines RIGHT threw this wall of windows.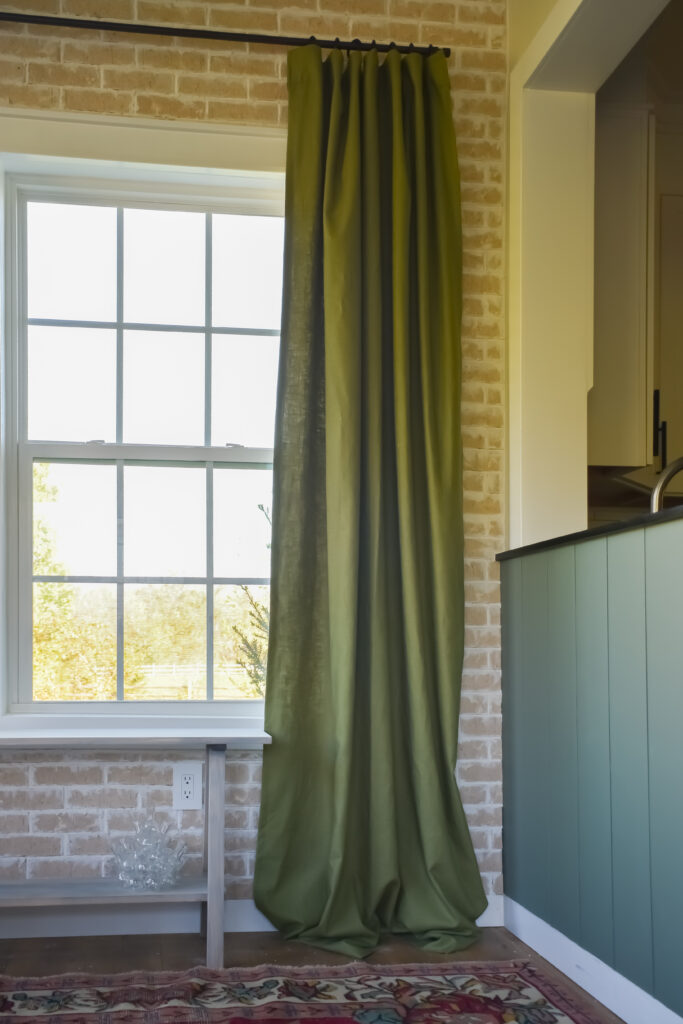 BUT hanging the rest of my new curtains will have to wait because I still need to finish that back wall of brick- ahhhh!!! It's gonna be full speed to the end this time but I'm not planning on stopping til it's done.
Thank you again to my sponsors Calico Corners for providing me with their fantastic service and fabric to use in my space, and Minted for providing a collection of their fabulous artwork that I cannot wait to arrive!

And don't forget to check out what all the other featured and guest participants are up to each week on the One Room Challenge blog!