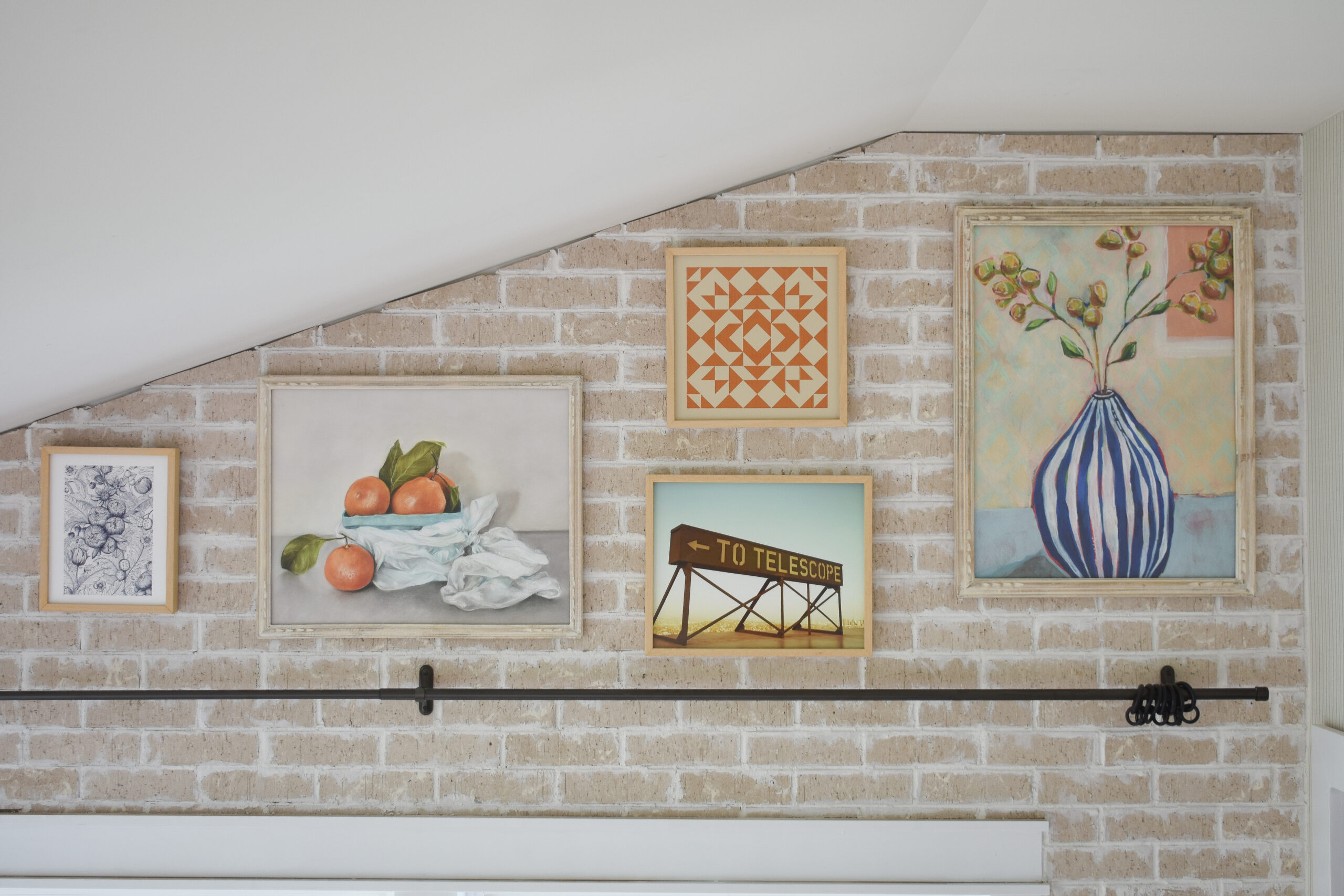 It's the final push to get this room done and I've been using every moment of it to finish the brick and the bookcase. In disappointing news it doesn't look like I'll be able to have the electrical installed before the final reveal so that means no ceiling — but I knew that was most likely the case from the beginning so no surprises there. The good news is that all that needs to happen up there can happen at any time so I'm trying to spin it positive so we'll just celebrate that this room will have two reveals and go with that.
Some of the links included in this post are affiliate links, meaning, at no additional cost to you, I will earn a commission if you click through and make a purchase
New Minted customers can save 10% on your order by using my code HILLTOWN10
Week 1 / Week 2 / Week 3 / Week 4 / Week 5 / Week 6 / Week 7 / Week 8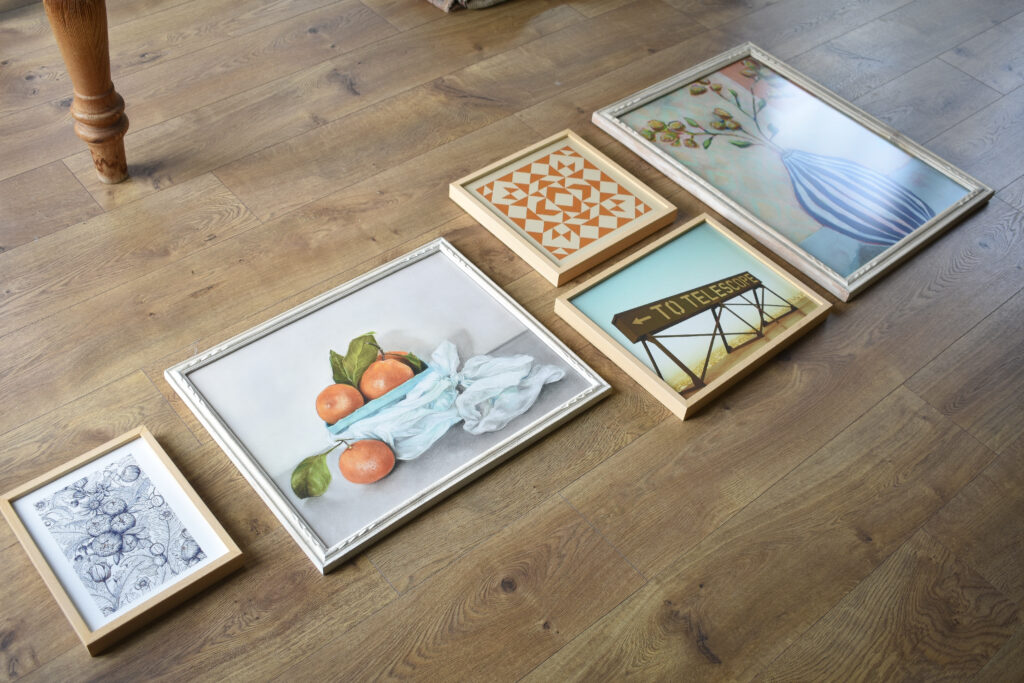 You know I can't give everything away the week before the reveal but let's talk about my favorite part of any space — the artwork. I am beyond thrilled that this time around I got to work with one of my go-to places to source unique and beautiful pieces from working artists – Minted.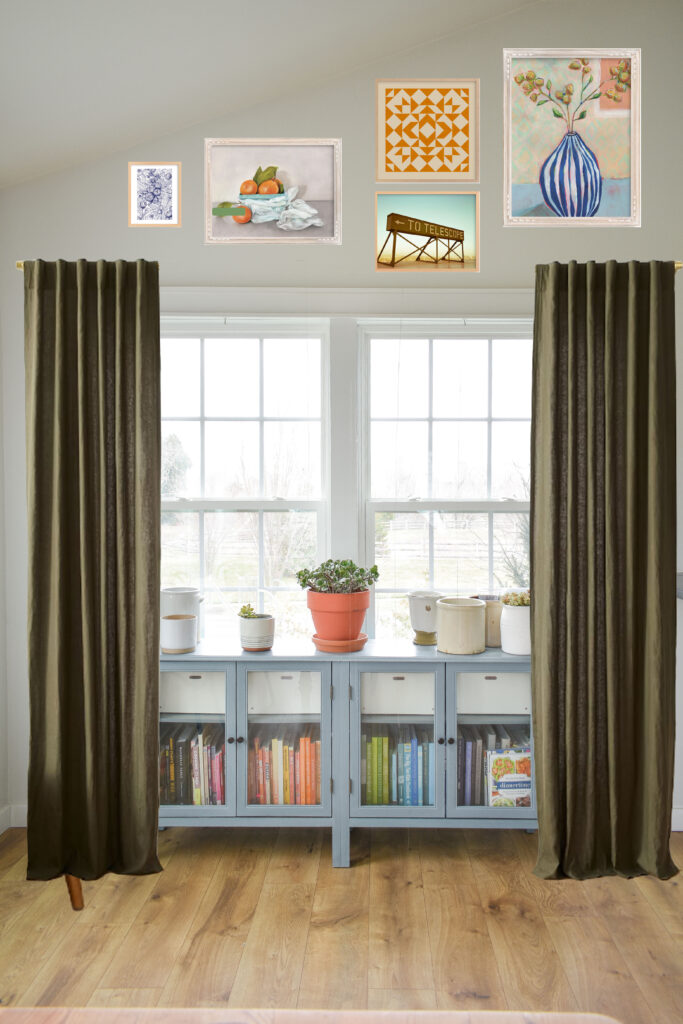 I have quite a few Minted prints throughout my house that I've curated over the years but this was my first time using their framing services — which was a real blessing because time is TIGHT! My dream has always been to add a gallery above the side window but since it's such an awkward size and shape I needed to be very deliberate about the layout….but because Minted has so many different sizes available, as well as a great collection of both portrait and landscape pieces, it was no sweat putting together a plan that would work perfectly in this space.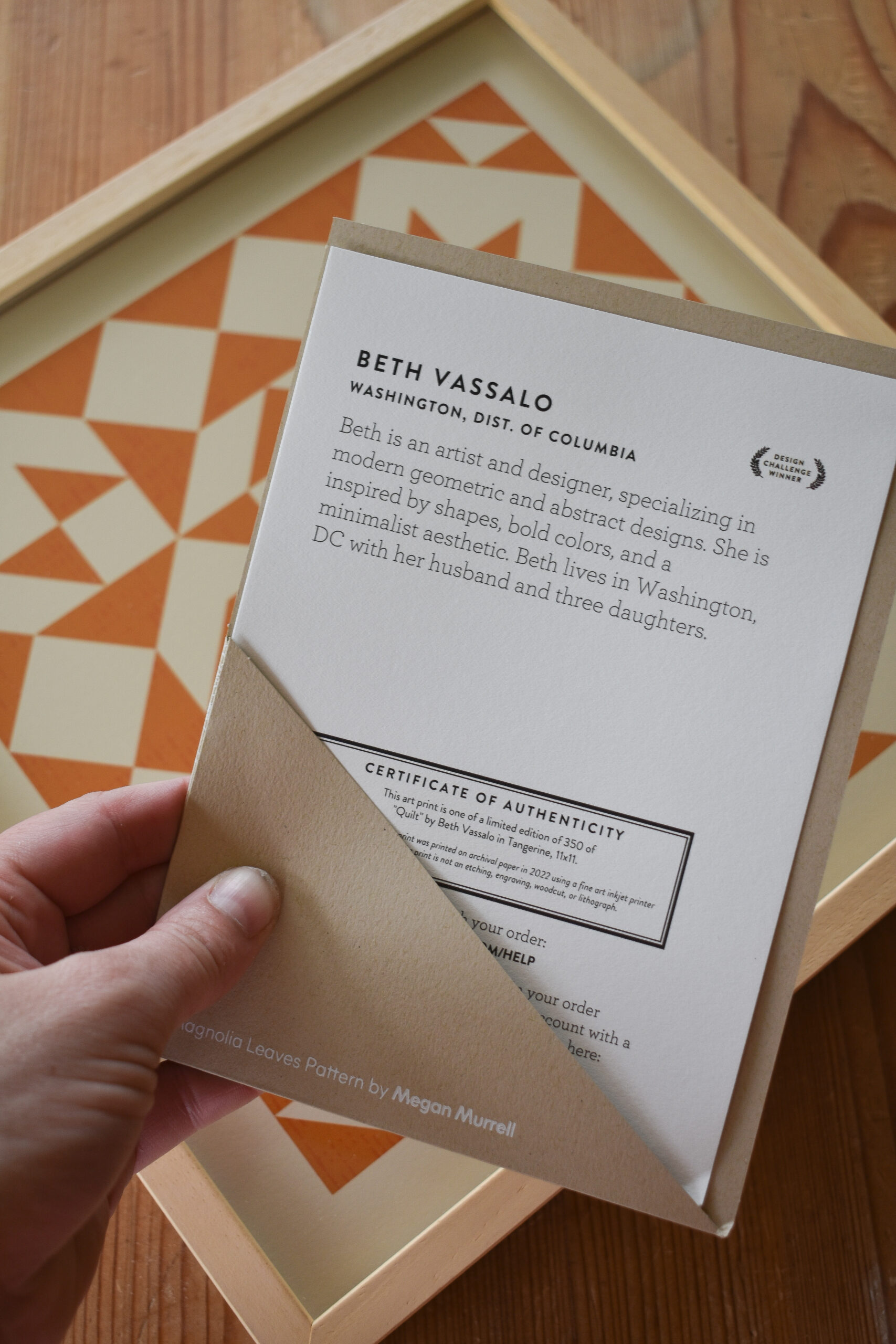 Gallery walls are not my strength if I'm honest — but I've learned that the best strategy is to go with what you love so I started this project by scrolling through Minted's Limited Edition Fine Art Gallery and saved absolutely everything that caught my eye to my favorites folder. Next I played around in Photoshop to figure out what sizes and shapes would work best — note I LOVE that Minted has some square pieces because they're an excellent way to add some variety. Finally, I narrowed down my choices to what I thought worked best together — this time I was feeling scattered pops of my go to colors (blue, orange, and green) and picked a variety of styles that just make me smile.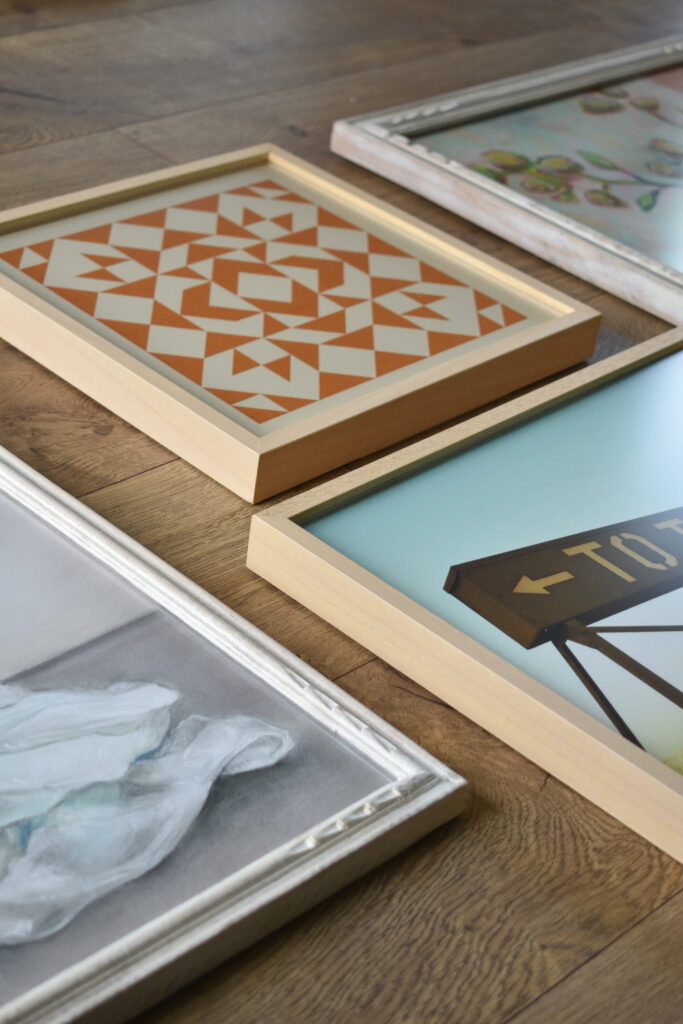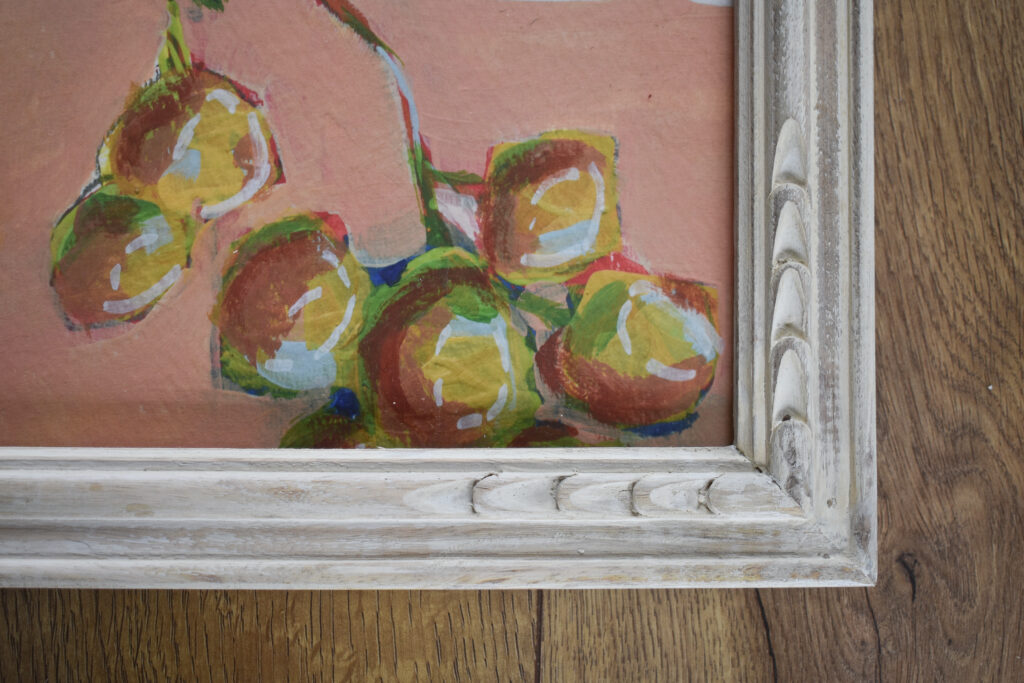 Most of the time I just wing it when I hang things but I took the extra step this time to map out my placement with craft paper to make sure my spacing was on point. It also let me mark exactly where I needed to add my screws so I didn't end up with a bunch of extra holes in my brick.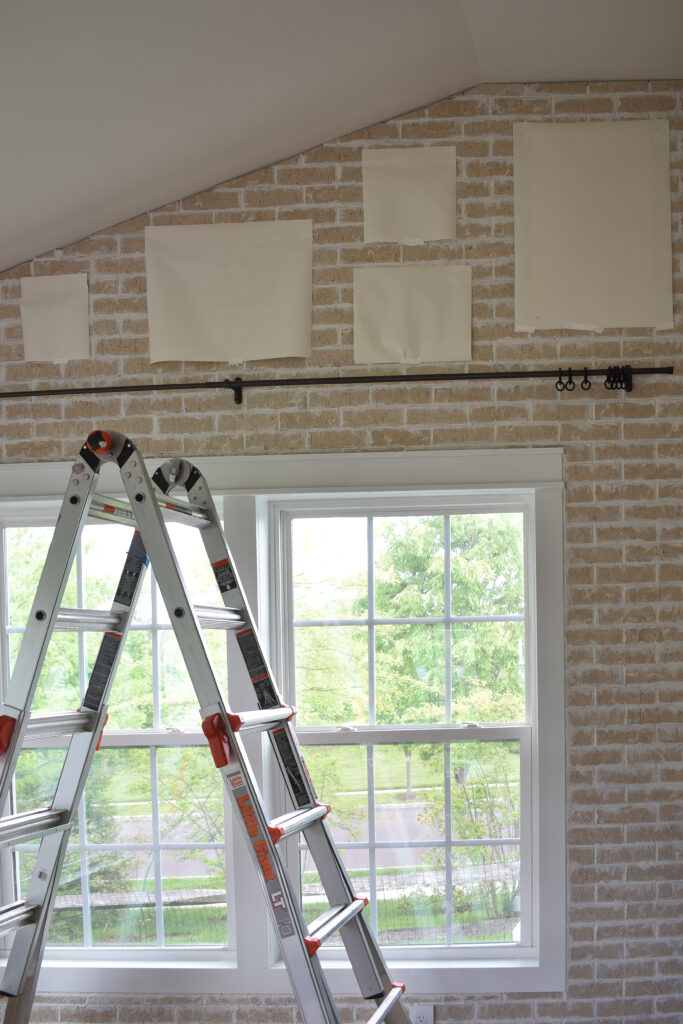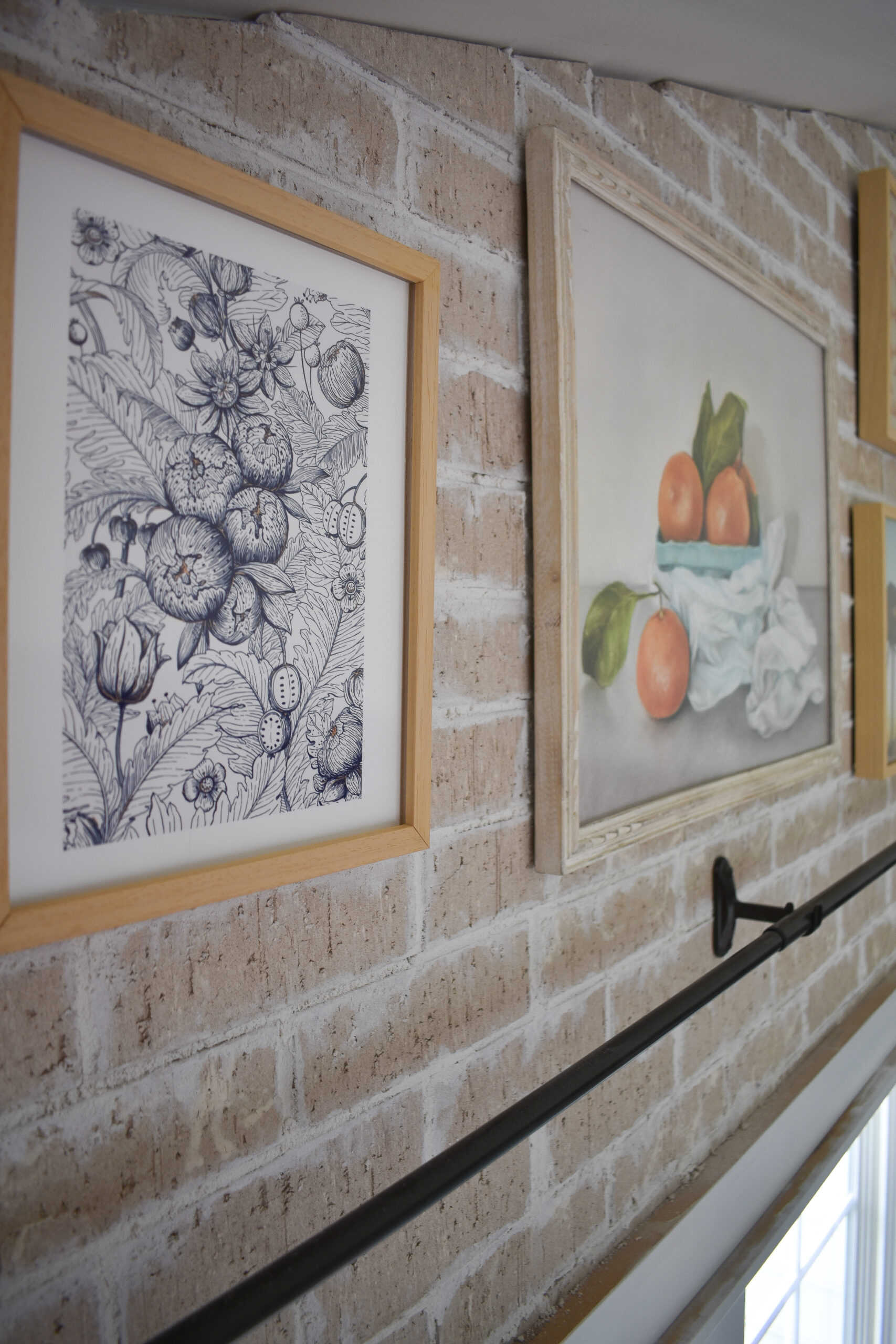 Now that this room finally has some color it's starting to come to life exactly as I imagining! One more week to pull it all together —- and then take a nice long rest.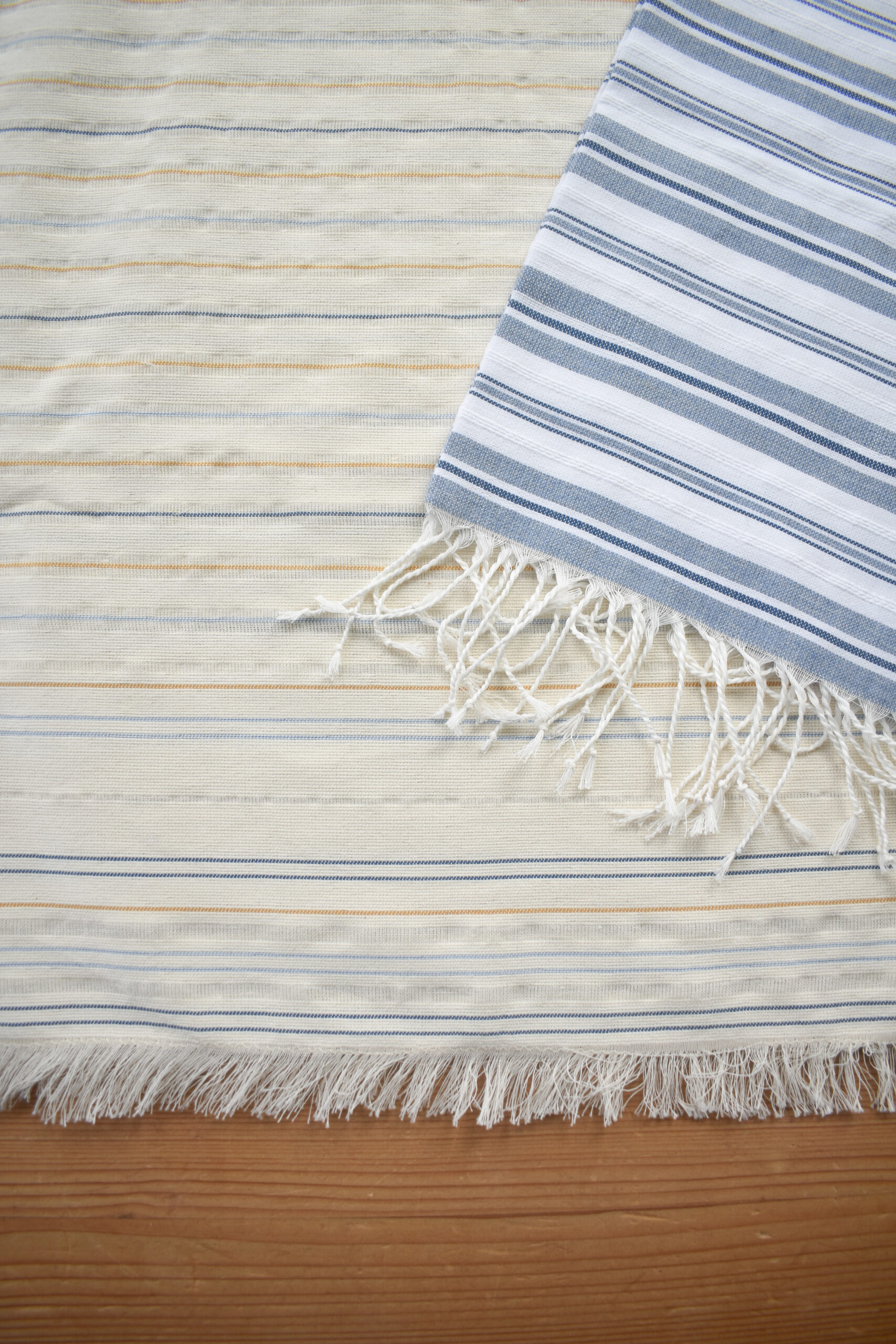 Thank you again to my sponsors Calico Corners for providing me with their fantastic service and fabric to use in my space, and Minted for providing this fabulous collection of artwork. New Minted customers can save 10% on your order by using my code HILLTOWN10

And don't forget to check out what all the other featured and guest participants are up to each week on the One Room Challenge blog!