Before I get swept up into One Room Challenge land, and my house becomes a construction zone, I wanted to be sure to wrap up March by sharing some fun ways that we ushered in the Spring this year!  If you missed my quick post about my mom's Laundry Room Makeover you can check that out below:
52 Week CIO Challenge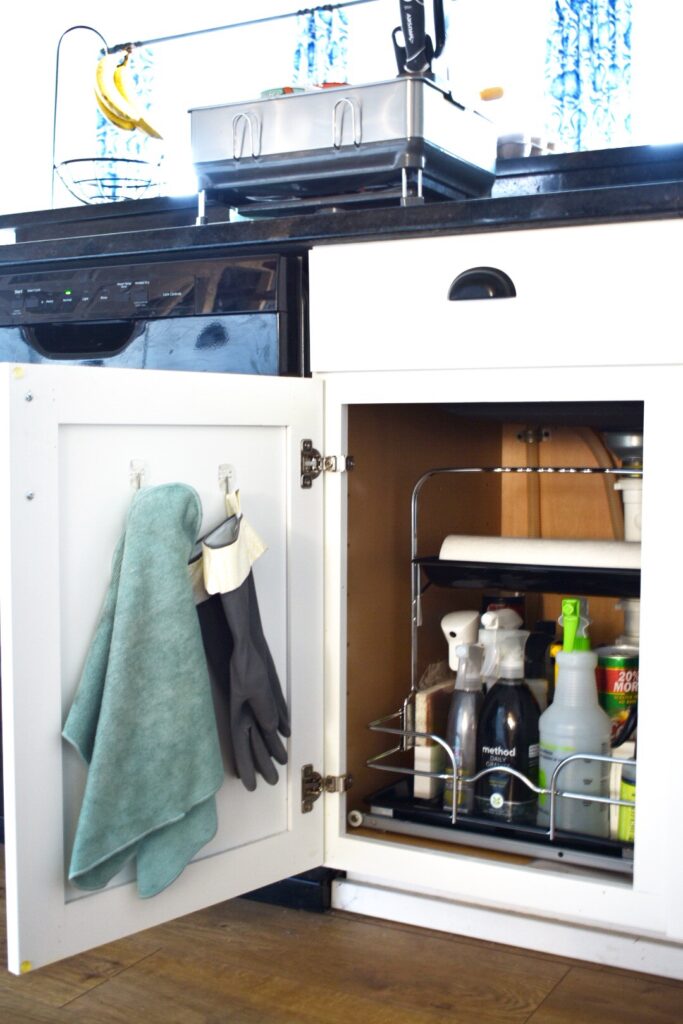 Not gonna lie, this was a hard month to keep myself on task with my weekly projects – the last two I honestly finished on the last day of the month.  But I did get them done and that's all that matter
10. Replace the garage door entrance knob and lock
11. Under Kitchen Sink Storage – I bought this Rev A Shelf one, our plumbing layout made it impossible for it to roll out the way it's suppose to but it works just perfectly for me as is and I can remove it easily enough to reach behind it.
12. Fix the stain on the command center
13. Fix the phone charger box (add phone cord holders)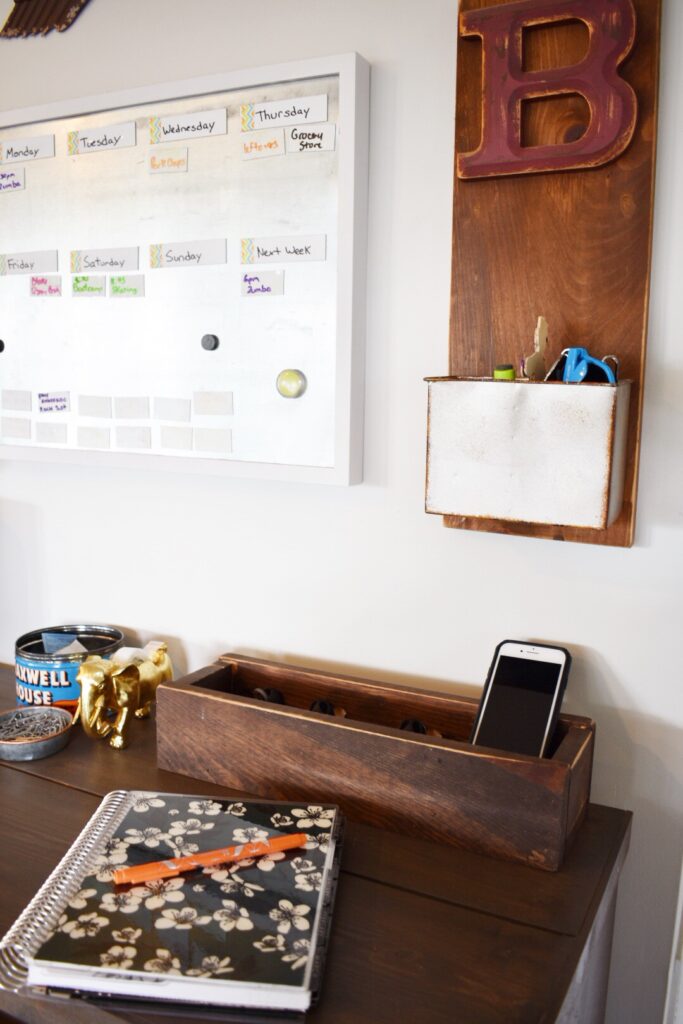 Coloring Easter Eggs with Sharpies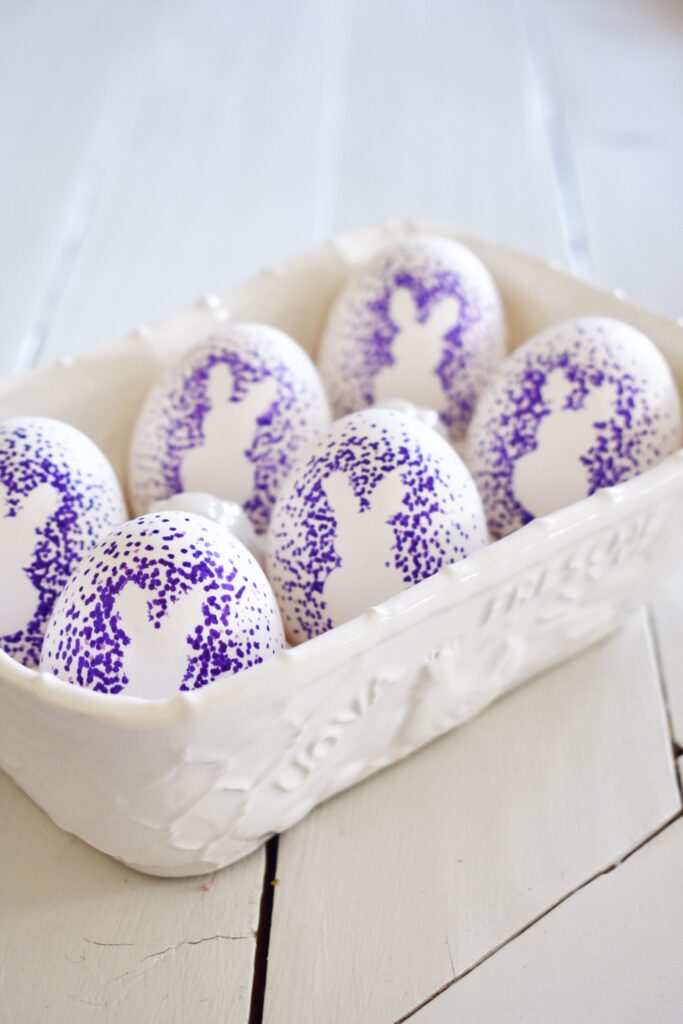 My oldest son's absolute favorite holiday is Easter – he loves all things having to do with coloring, hiding, and finding Easter eggs and would do it all year if he could.  Every year when we dye eggs it's always over too fast for him, so I've been on the lookout for no-dye involved Easter eggs that we can make together.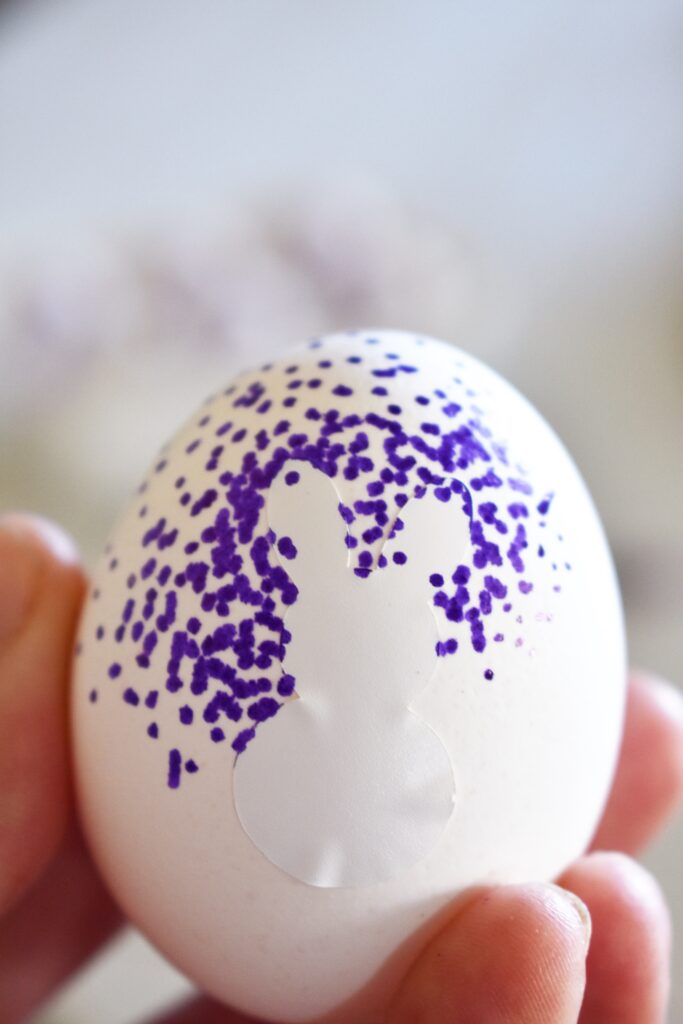 This year I tried something I had pinned years ago – using decals and sharpies to make these cute Easter silhouettes.  I used my Cricut machine to cut out some vinyl bunnies, chicks, and eggs but you could also just use stickers or even painters tape cut into shapes.  I used a gradation of dots to make my design, but the boys just went to town coloring and scribbling on their eggs while the decal kept the negative shape safe.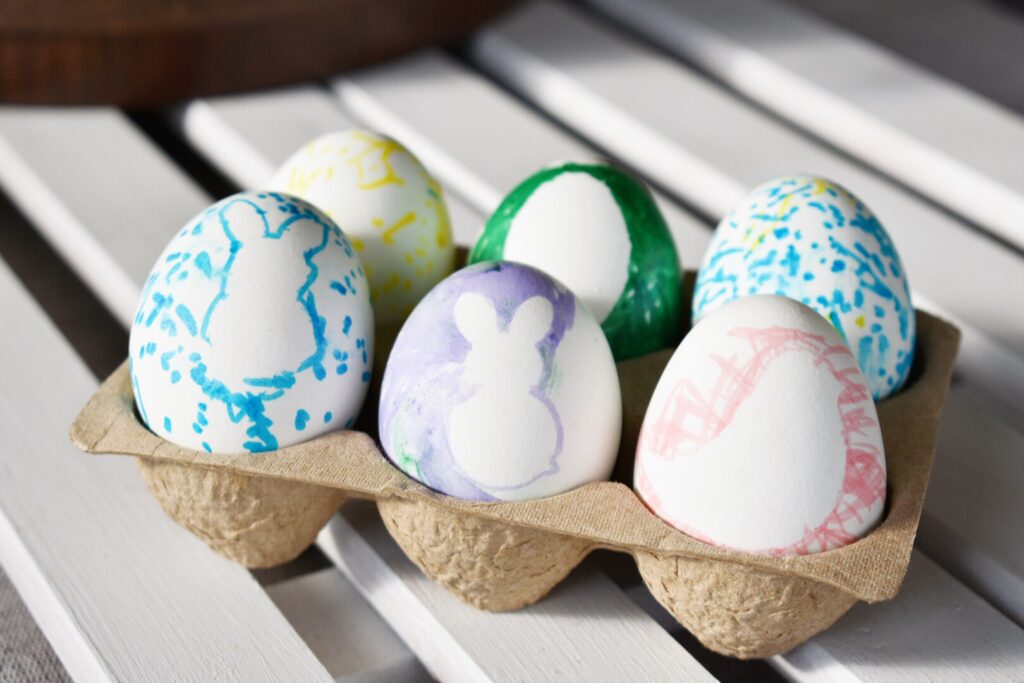 This is a great project for real and faux eggs alike.  I love the way they look piled into a bowl to display, but they are also super cute on an Easter table setting.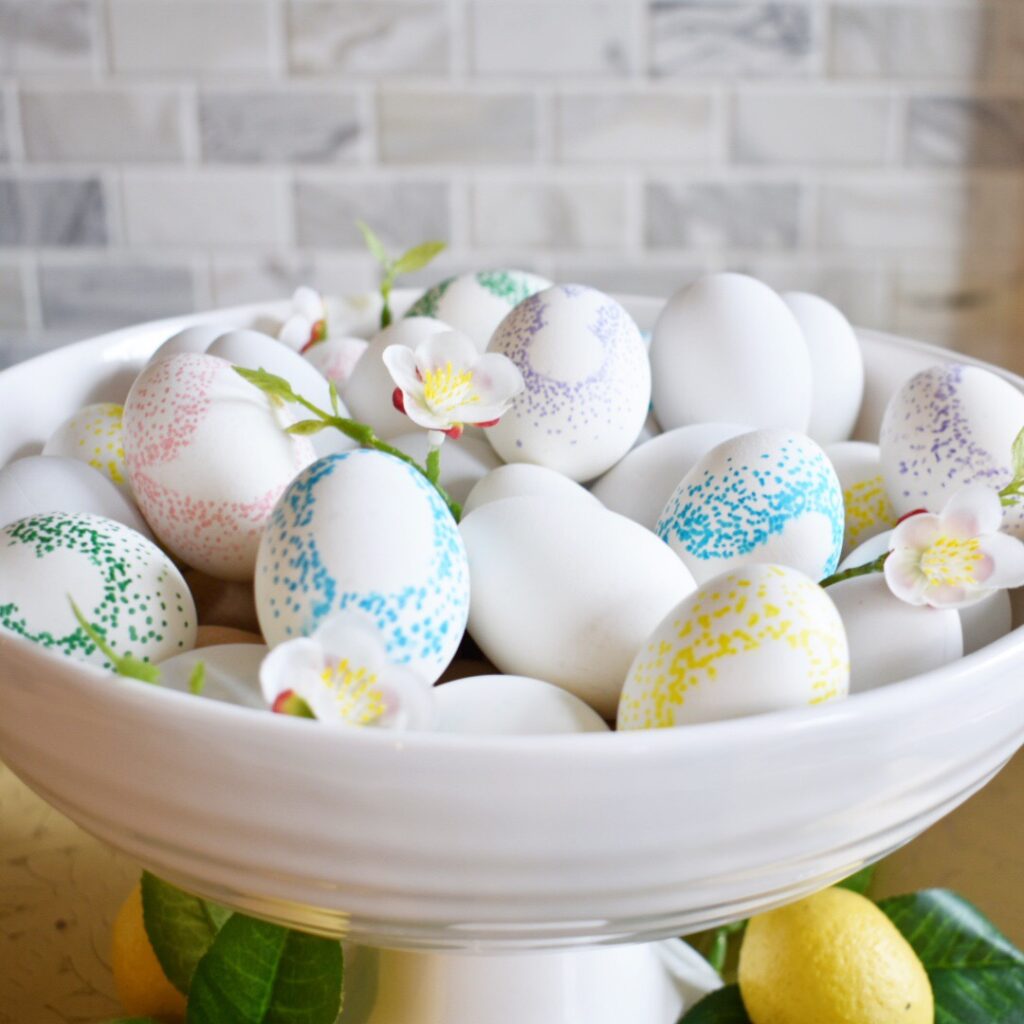 Shopping my House for Spring Decor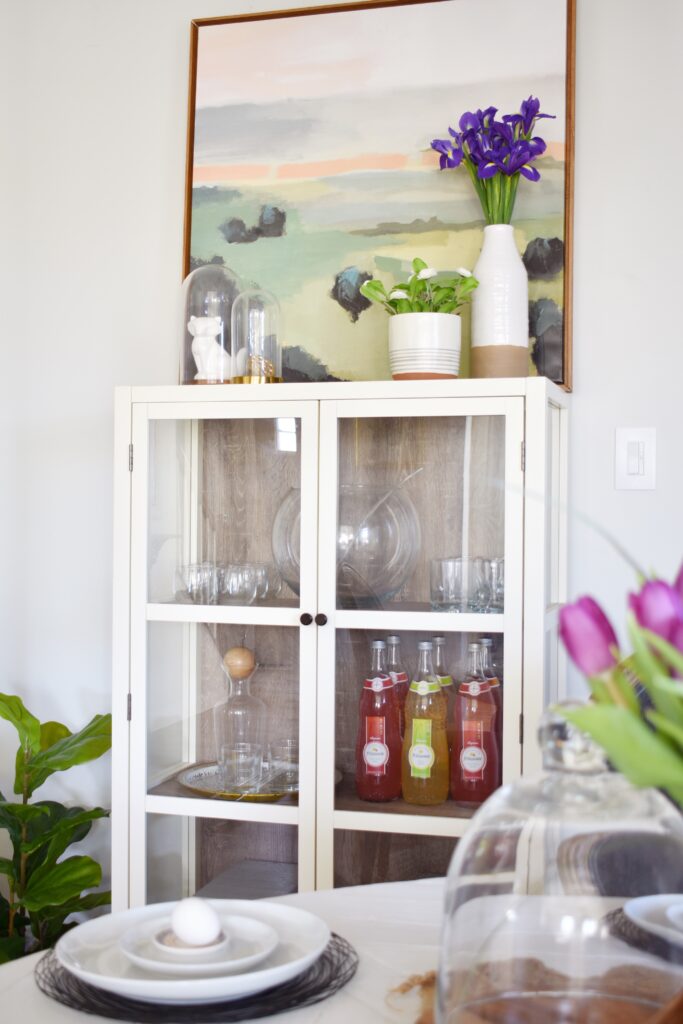 As much as I decorate the whole house for the Fall and Winter, in the Spring and Summer months I keep things pretty minimal – I think the hotter weather intensifies any feeling of clutter.  That being said, there are a few things I like to add to usher in the longer days including pops of bright colors and lots of greenery and flowers.  As I was putting away the last of my winter decor, I went shopping at my favorite place – my own house.  just by moving a few things around and bringing out a few hidden treasure I was able to give my Dining Room a fresh new look.  It only cost me the price of a few bunches of flowers and a few bottles of Italian soda (PS these mixed with a little Prosecco is my favorite drink on a relaxing summer night).
For a super simple Easter table I mixed my classic white dishes with my nest-like chargers from Heather and Hand and these teeny tiny plates I found in the Target Dollar Spot this year,  topped with one of my DIY sharpie eggs.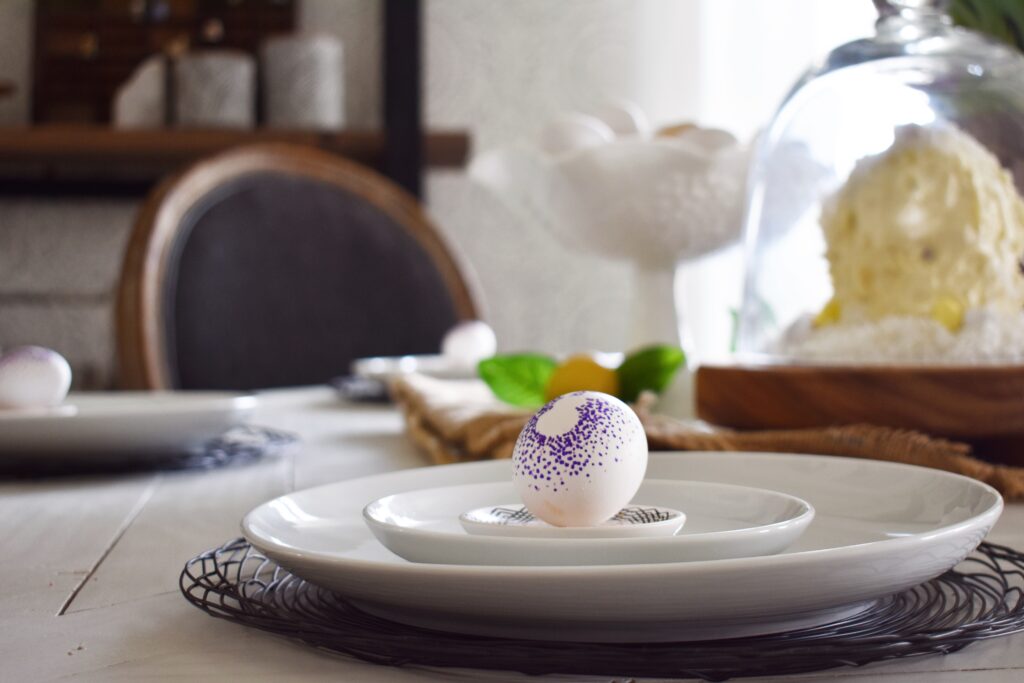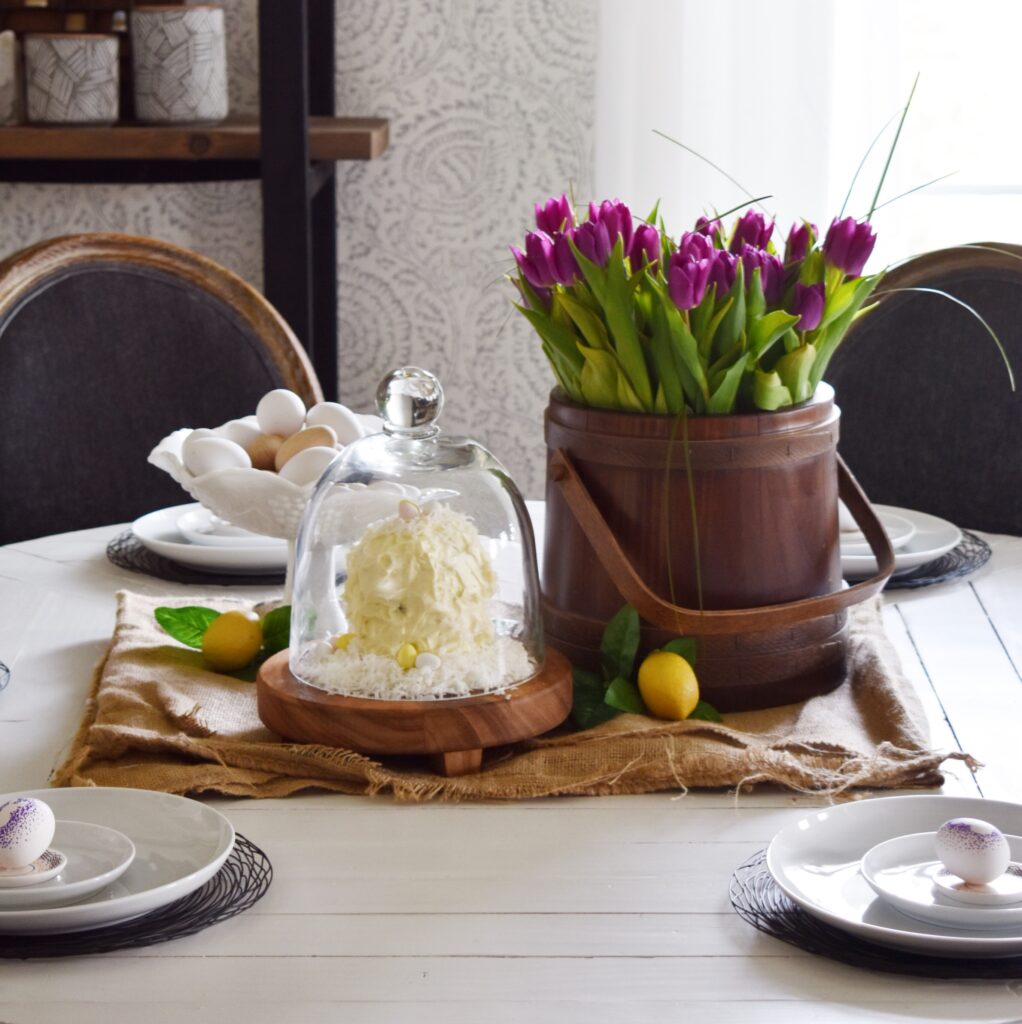 For the centerpiece I used a mix of vintage pieces – an old wooden firkin that my in-laws gave me filled it up with some pretty purple tulips, my Great Aunt's milk glass fruit bowl filled with faux white and wooden eggs, and an old burlap coffee sack.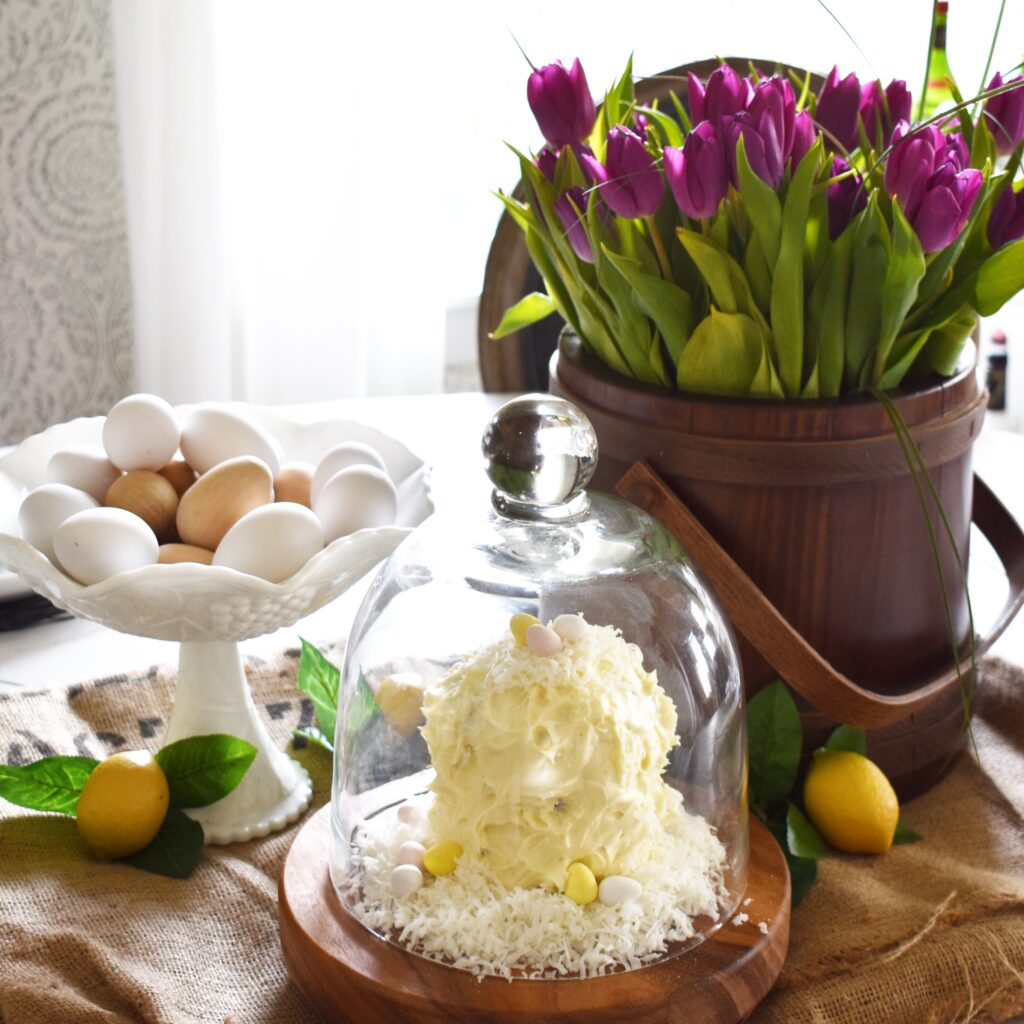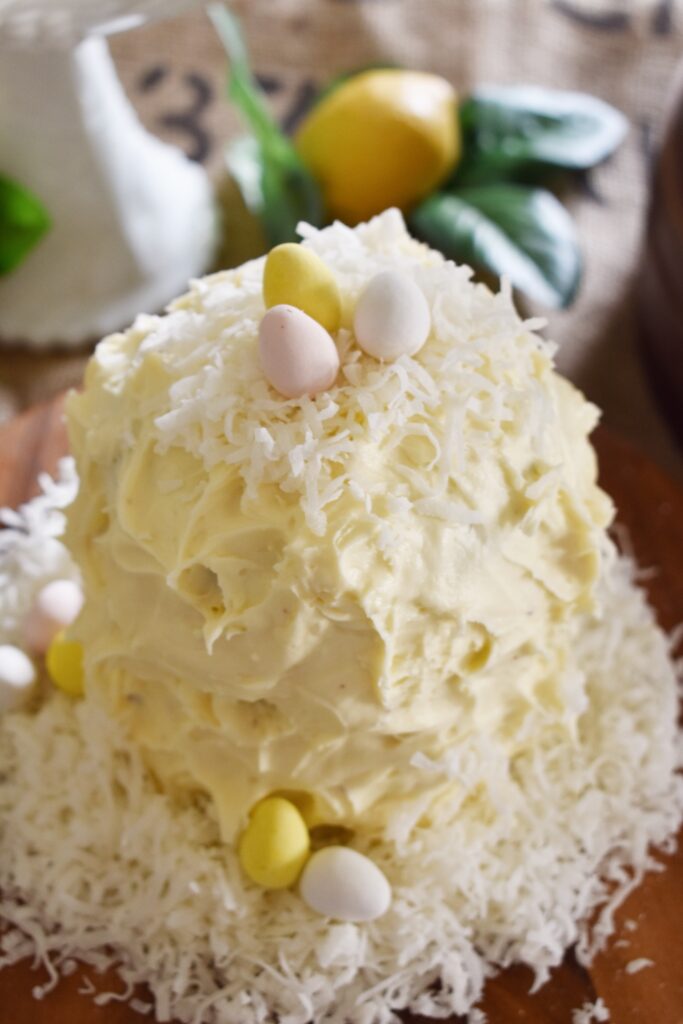 Last but not least, I made a tiny chocolate cake frosted with white chocolate buttercream and coconut.  Originally I had planned to have the boys decorate their own mini cakes too, but the puppies had other ideas in mind!  I'm hoping I can get the house back in order enough to cook pre-Easter Dinner again this year and sit down to enjoy this table one more time.  In the meantime, you can check out last year's Easter Menu here.