I can feel it starting friends – the overwhelming anxiety of having so much to do before the end of the year and not enough time to do it in!  I can blame part of it on a late Thanksgiving, but the honest truth is that every year I do try to cram a crazy amount of activities in the few short weeks before Christmas and inevitably there isn't enough time to do them all.  But the one thing I try to take stock of when I feel like I'm drowning in the holidays is that I am only this busy because I am lucky enough to have so many wonderful people in my life to visit, to party with, and to buy presents for.  Speaking of which, if you're still looking for some shopping or decorating ideas make sure you check out my 2019 Gift Guide or any of my Christmas posts from last year:
How I Learned to Handle my Holiday Anxiety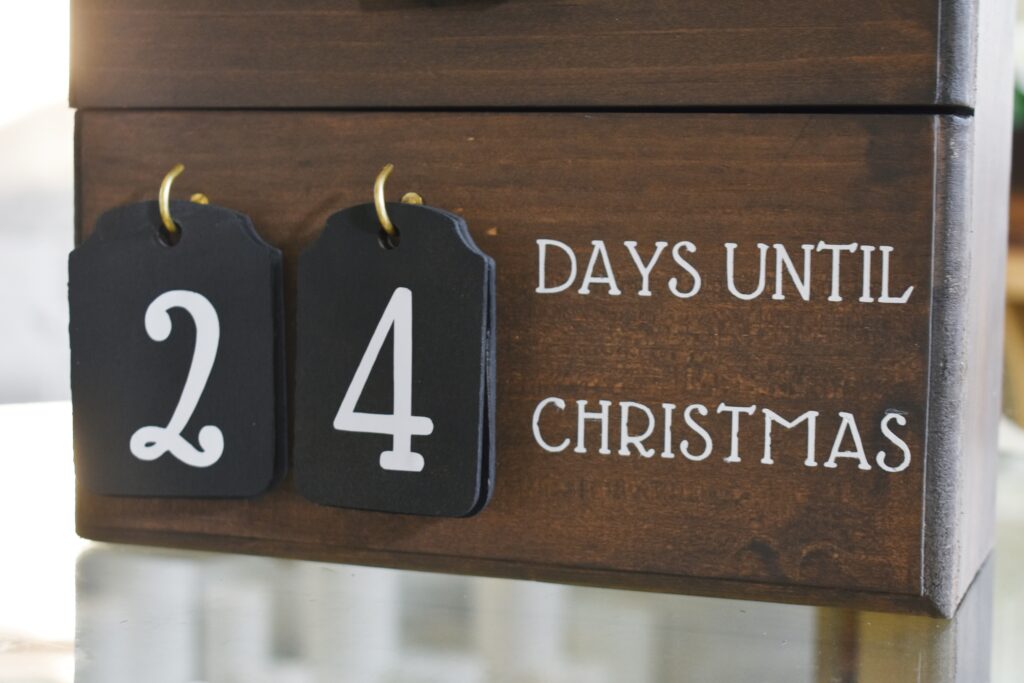 It might sound a little sad when I say this but I promise it's not – I came to the realization last year that I no longer feel the magic that I used to feel on Christmas day in my childhood.  Don't get me wrong – I love to see my boys run downstairs in the morning and watch their faces light up, but after that we spend most of the day traveling between different houses, and I spend most of the time worrying that the boys aren't saying Thank You enough for their presents or trying to get them to slow down and enjoy the moment instead of worrying about where we're going next, all of which can get exhausting quickly.  For year's it would really dampen my mood — until I made the decision that I was going to stop putting all of my energy into Christmas day itself, and to start enjoying all the things I ACTUALLY enjoy about the Holiday's – like decorating my house, or going to my neighborhood Christmas party, or cooking dinner for my family on Christmas Eve.  Most importantly, I embraced the idea that that magical Christmas feeling doesn't just have to happen on December 25th.
Since the boys were little, we've traveled out to Hershey, PA to enjoy their Holiday activities.  They have a Breakfast with Santa, a beautiful Light Display that you drive through, lots of yummy Christmas treats not to mention the Hershey Hotel where we stay is decorated straight out of a Hallmark Movie — in short, it basically has everything you could possibly need to have a perfect Christmas…….so after we got home from our trip last year I thought to myself, "Why not just make that trip MY Christmas?"  And that's the mindset I've decided to take from now on.  Why put all enjoyment of the holidays on one day that is guaranteed to be stressful for me, when I have this wonderful weekend set aside each year where I have nothing to worry about except having fun with my boys?  While I can't tell you exactly where to find your own magic, I would strongly urge any of you out there feeling like their Holiday's have become nothing but one giant To Do list to carve out at least one activity for yourself that you can point to each year and say "That feels like Christmas to me."
A Few of my Favorite Things
First off, I will go to my grave arguing that "My Favorite Things" is NOT a Christmas song, but I digress……here's a few of my favorite things that I've picked up to decorate my house this year:
Copper Taper Candlesticks  |  Pom Pom Christmas Stockings
JOY Wire Christmas Wreath  | Matte White and Blue Ornaments
Rusted Steel Stars from Just Joy Shop  |  Moroccan Style Wedding Blanket Pillow
Season of Hope Sign – Unfortunately my sign is sold out but Hartland Home is offering 50% off EVERYTHING with the code CYBERMONDAY |  Flocked Bottle Brush Trees
| Round Blue Mandala Throw Pillow |  Giant Light Up Deer
52 Week CIO Challenge
I'm pushing toward the finish line but it's getting tough!  I may need a miracle to finish my list by the end of the year but luckily it's the time of year's for miracles right?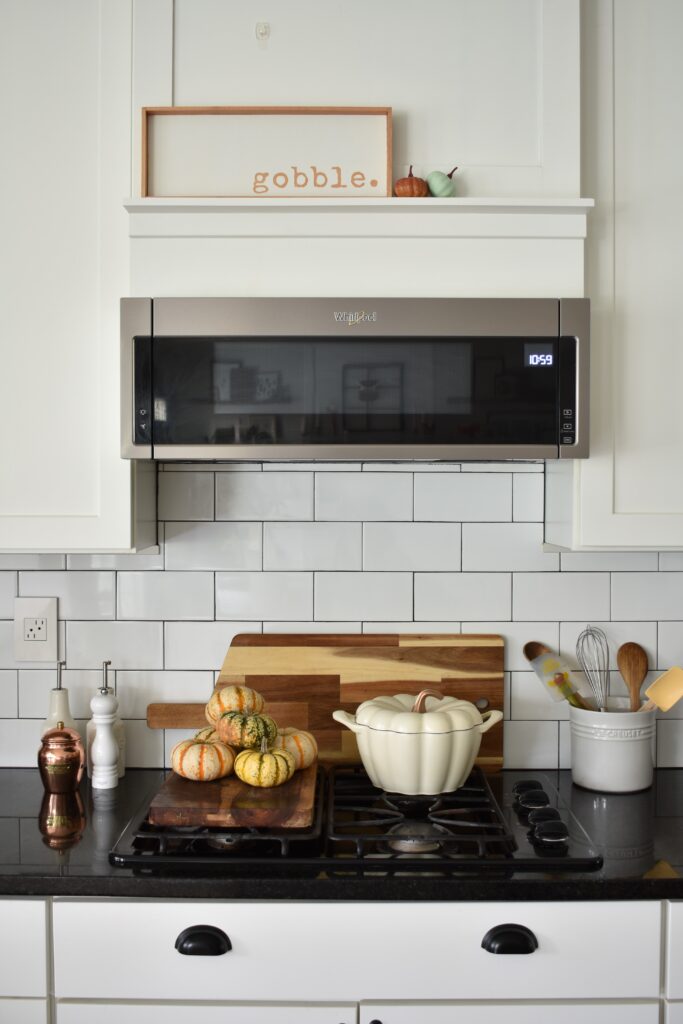 43. Buy new Thanksgiving serveware (this pumpkin dutch oven may be one of my purchases ever!)
44. Add trim to shiplap in the living room
45. Clean out my office desk
46. Organize basement workshop supplies
47. Hang Gallery Wall in basement staircase