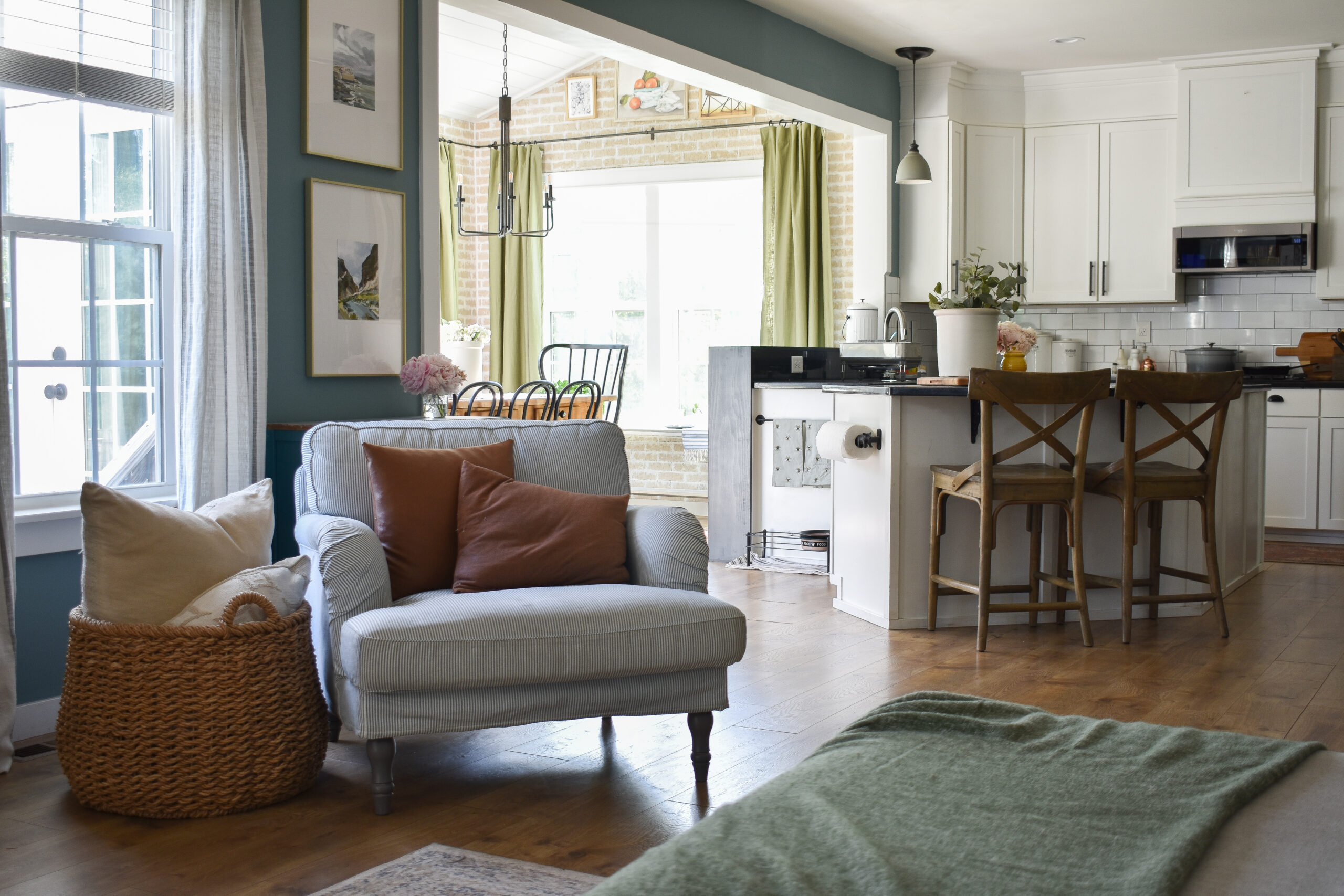 As much as we want to think of the New Year as a clean slate, real growth doesn't wrap up so neatly every 12 months. For me this year was a hard reminder of that — the truth is I started out 2022 in a really bad headspace, and I'm gonna end the year in a pretty bad headspace and only in the last few days, while I've been mulling over this blog post, have I been able to pinpoint why I think that is. Even before things imploded in 2020, I've been continuously picking up excess baggage and carrying it around with me — some my own, some other peoples — but I haven't been getting rid of any of it. Even things that have long been over and done; things that I have talked through in therapy and with myself 100's of times stick with me long past their expiration date and stay way too close to the surface for me to be at peace. Letting go is something I have always, and probably always will, struggle with but I know I need to get better at so I can let more patches of happiness in again.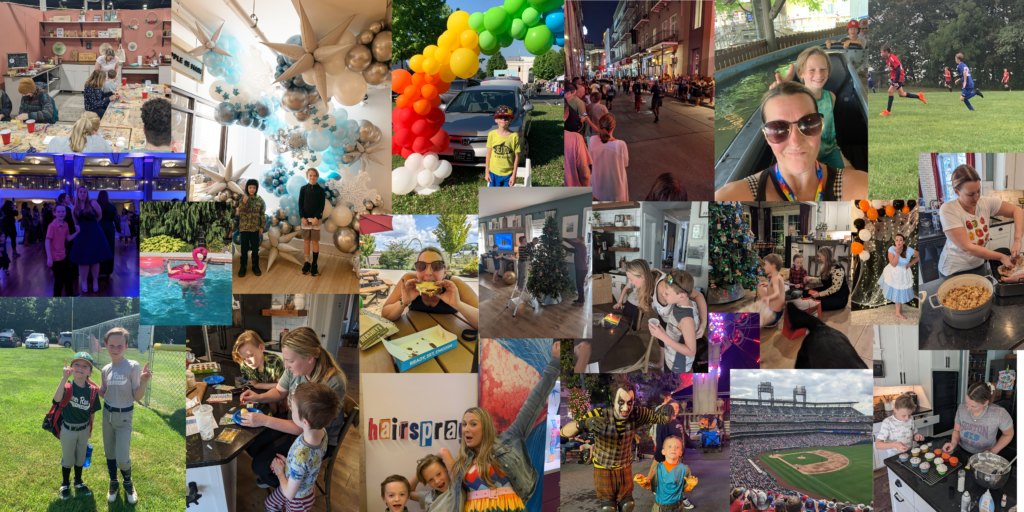 As basic as it is, I do feel the desire to reflect and hope during that blissfully still week between Christmas and New Year's Eve, and when I put together my planner for the next year (check out this blog post for more on that) I jot down a few goals….ones that are tangible (cook at home more), ones that are not (take things one thing at a time), and ones that I carry with me from year to year (be more patient with my boys). So while I was tempted to structure this post around all the goals I fell short of in 2022 and be self-deprecating for the sake of humor, it feels much more helpful to push myself out of my comfort zone and focus it on the things I did do well this year…with just a dash of self-deprecation because I am still me after all.
Goal #1 – Slow Down
During 2020/2021 I was a full speed DIY bullet train going from one big project to the next….and my body was really starting to feel it. Last year I told myself to take my foot off the gas and I actually stuck to it. This year I'm sticking to this goal by tackling smaller projects that don't consume all of my time but still allow me to feel creative and productive.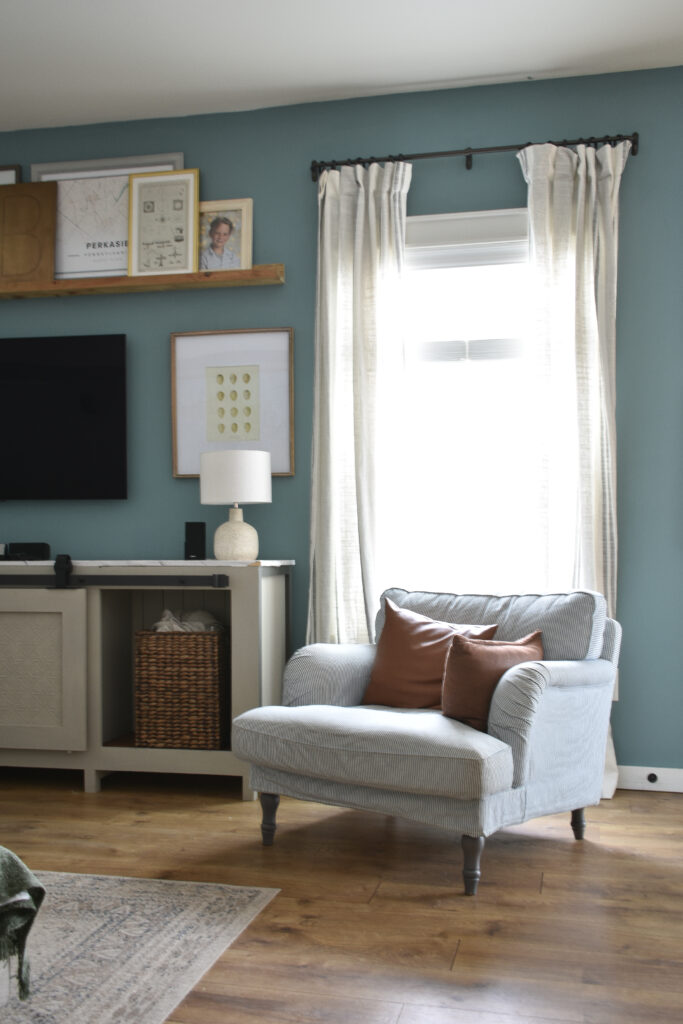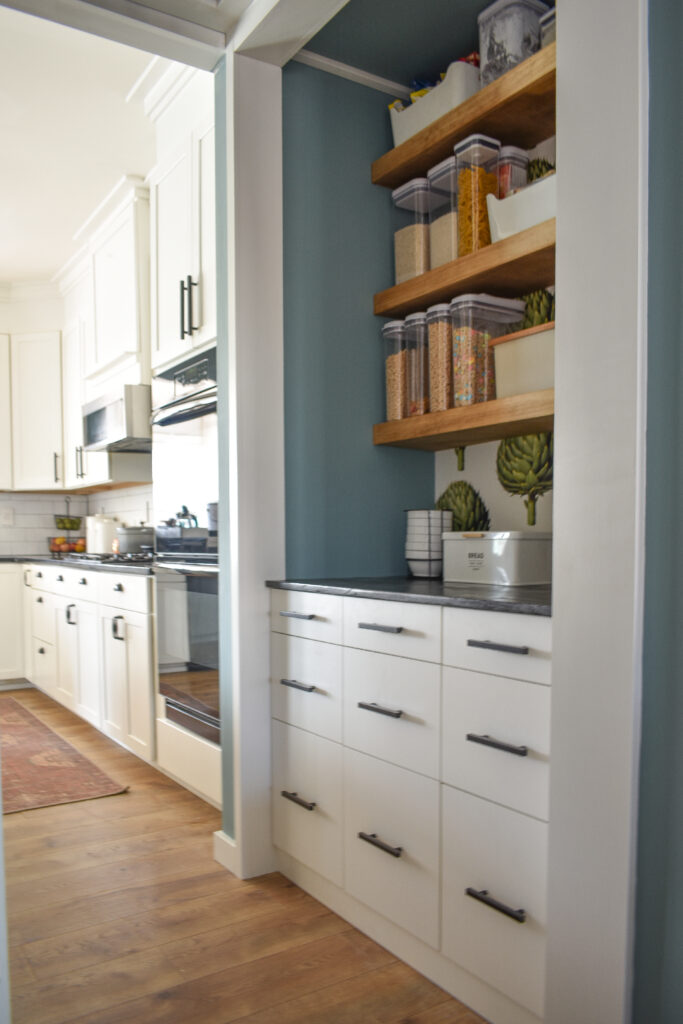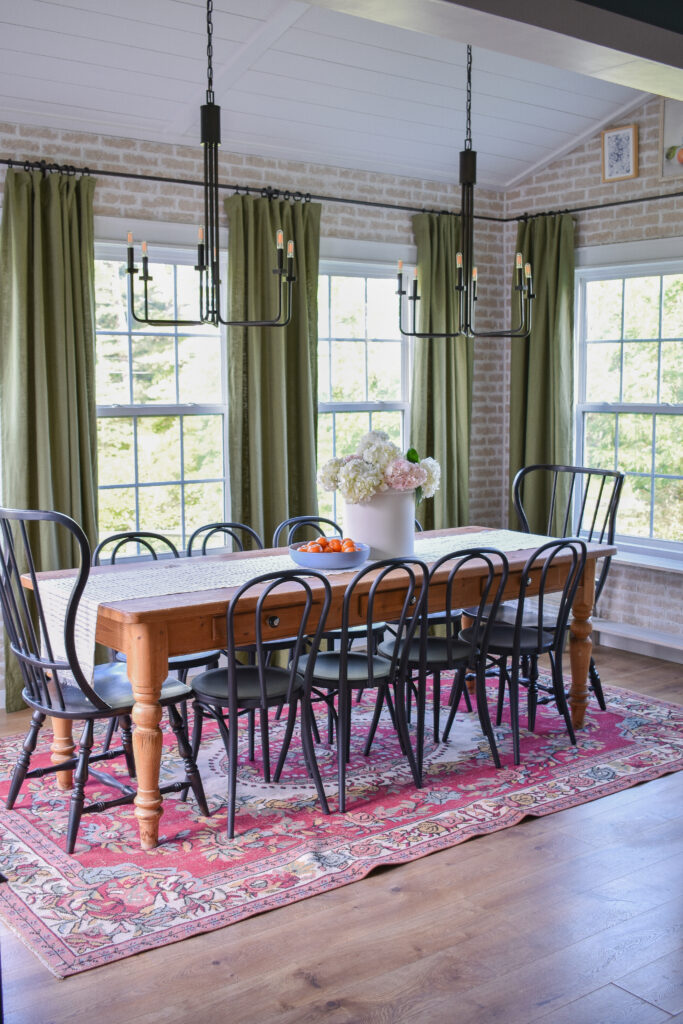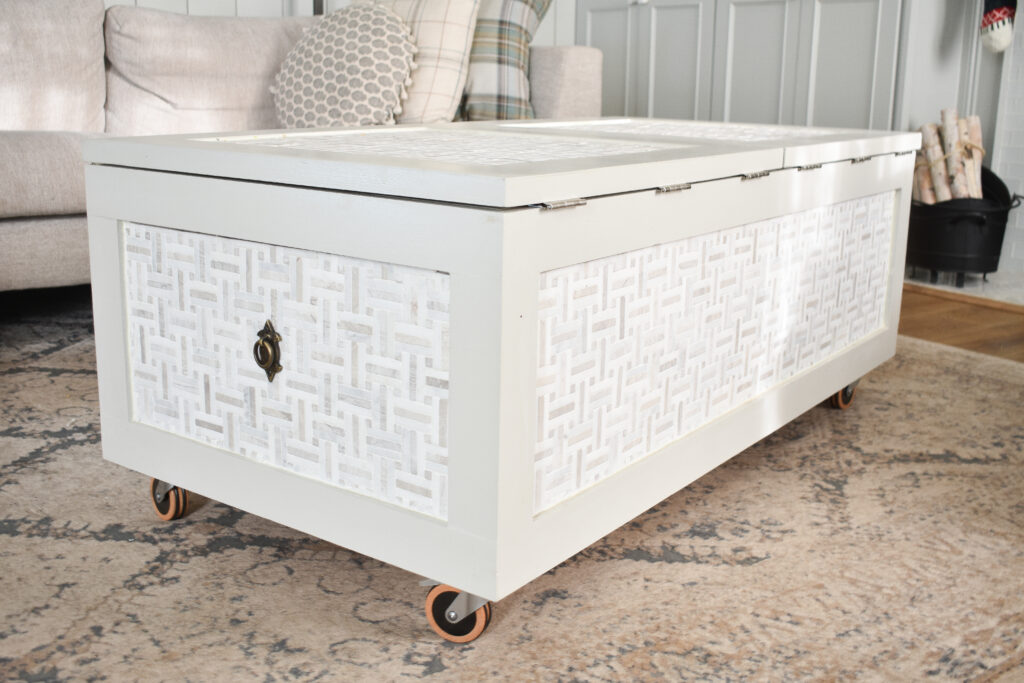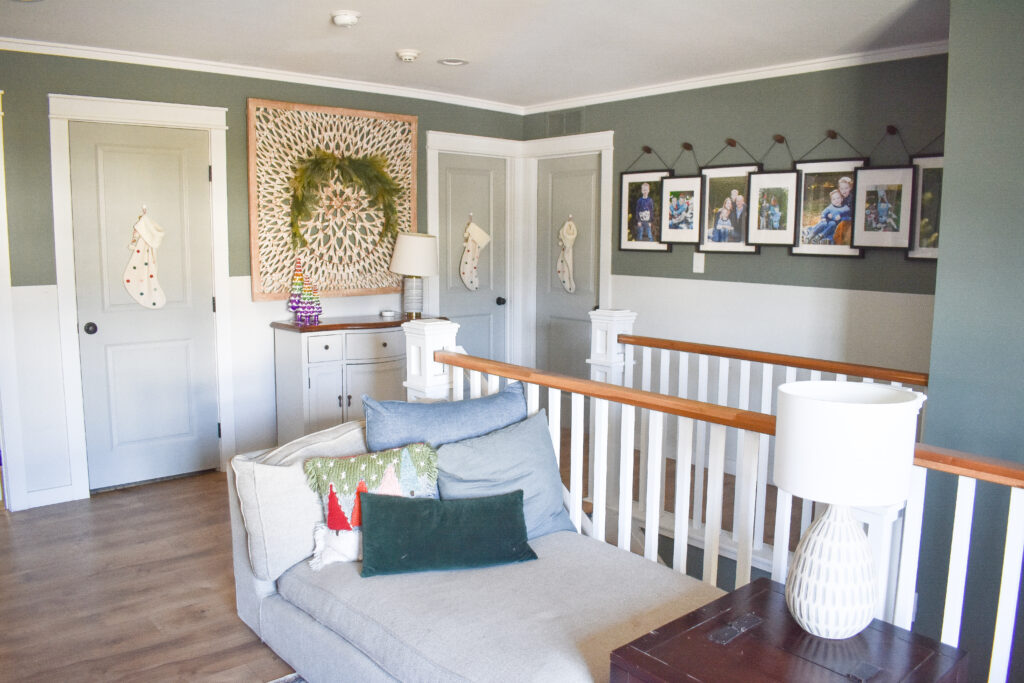 Goal #2 – Read More Books
So first off — I really wanted to finish one book a month like I did in 2021, but I only ended up reading 7…..but I'm still marking this as a success because it's been such a long time since I continuously read for pleasure. I jumped around this year between books that had been on my list for a while to read, and ones that popped up on my radar and sounded interesting. Next year I'm determined to make it back to finishing one a month.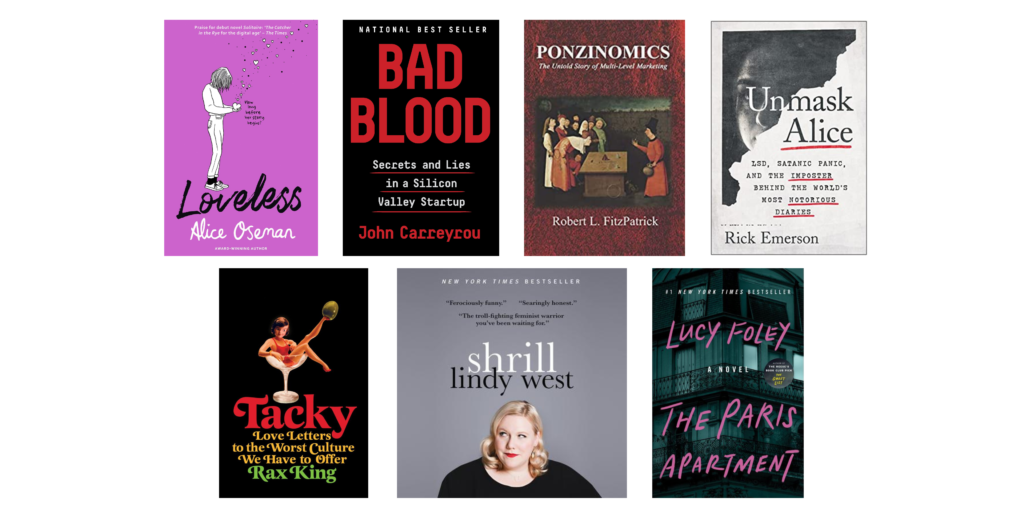 Loveless by Alice Oseman | Bad Blood by John Carreyrou | Ponzinomics by Robert L Fitzpatrick | Unmask Alice by Rick Emerson | Tacky by Rax King | Shrill by Lindy West | The Paris Apartment by Lucy Foley
Goal #3 – Take one thing at a time
One of the reasons I continue to tackle my list of 52 weekly To-Do's each year is because it forces me to do just this, but this year for the first time I actually fell a little short and it's all because I didn't follow my own advice! I pushed to include much bigger projects because I felt like I should, rather than sticking to the smaller ones that add up but are easy to accomplish if you take them one at a time. Lesson learned for 2023 and onward.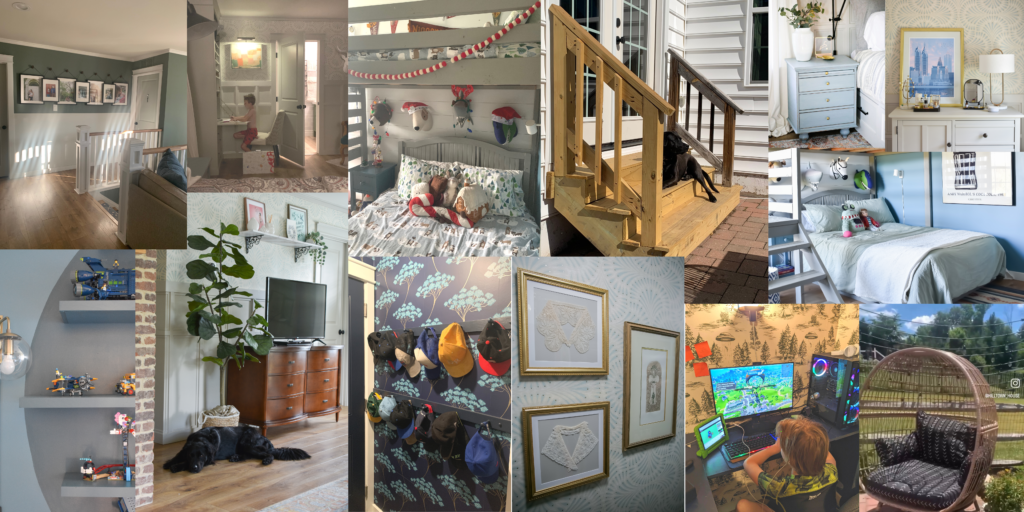 Clean out Game Cabinet
Clean out Water Bottle Cabinet
Organize Monthly Credit Card Charges
Clean out Junk Email
Prep for Garage Sale
Clean out Shoe Cabinet
Organize Boys Scrap Boxes
Fix Guest Bathroom Tile
Change out Living Room Light Switch
Buy Boys new Laundry Basket
Install Closet Stopper in Boys Room
Repaint Boys Closet
Paint the Loft Doors
Fix the dent in the Bedroom Wall
Attach Bathroom print to the wall
Re-attach the artwork in the closet
Secure the Fiddle Leaf Fig
Put together boys baby books
Fix the mudroom wallpaper
Fix the bedroom wallpaper
Add a bracket to the boys shelf
Upload LEGO books to the computer
Change the powder room light bulbs
Build new Patio steps
Buy Xmas swags for windows
Fix the Pendants in the boys room
Buy new school supplies
Clean out the boys clothes
Clean out the boys toys before Xmas
Buy new Xmas comforters for the boys bed
Buy new duvet cover for my bed
Fix Gob's Bed
Paint the Loft
Install lights in the Boys Closet
Install a new Curtain rod in the loft
Wallpaper the Cabinet above the stove
Set up the Boys electronics
Install Breakfast bar lightswitch
Install Light for my desk
Clean up my nightstand drawers
Install new garage lights
Buy new pastry supplies
Build new hat rack for mudroom
Fix the patio egg chair
Re-caulk the guest bathroom sink