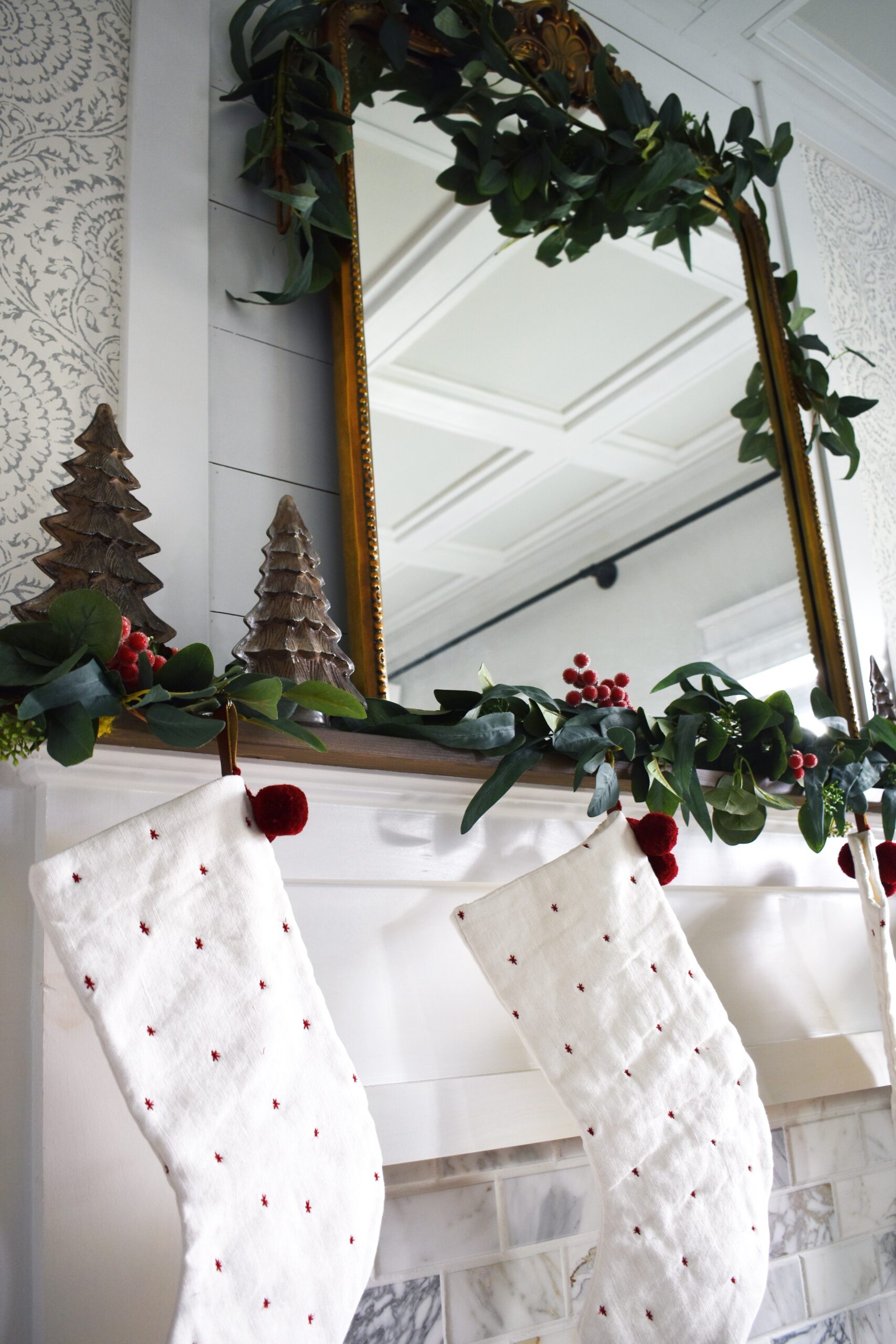 Christmas
My simple formula for a Festive Fireplace
So yesterday morning I woke up to the most amazing early Christmas present – one of my all time favorite blogger/designer/just awesomely good people Emily Henderson shared my front room fireplace on her blog in a Holiday decor round-up. To say I am still in disbelief in being included in such a beautiful group of inspiration photos is an understatement and I am amazingly thrilled! To celebrate, I decided to push this blog up a day early because it couldn't be any more timely.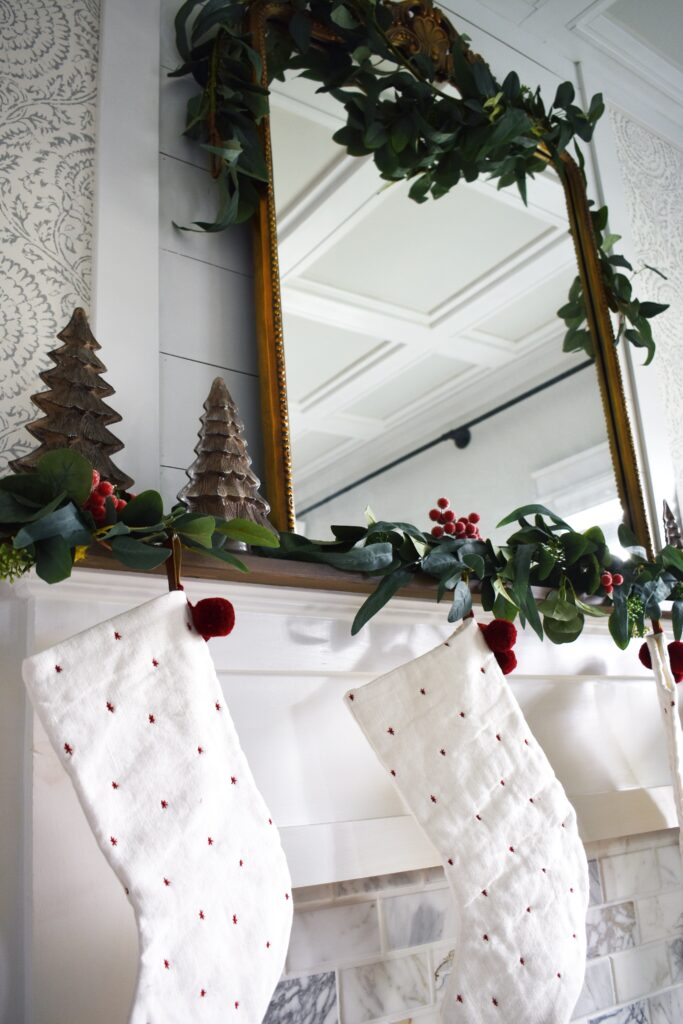 I joke that the reason I keep building fireplaces is so I can decorate them for Christmas (I have 1 real and 2 faux in my home and plans for a 4th!) but I'd be lying if I didn't say there wasn't a little bit of truth to that statement. There is something about a festive fireplace that signals Christmastime to me – and the possibilities of how to style one are honestly endless. This year I took three very different approaches to each one, and although they vary in style they all share a very similar and simple formula.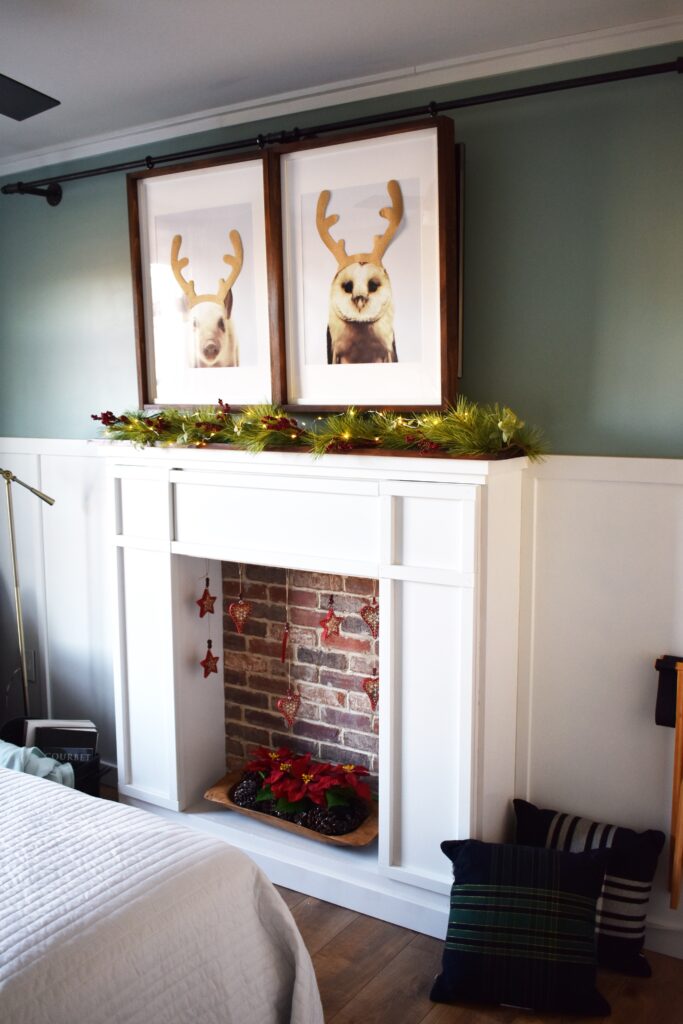 All three of my fireplaces have a large central anchor piece that stay up all year long – an old window frame, a large mirror, and a set of sliding large frames that hide the TV – so I start with adding some seasonal touches to these and let that dictate the rest of the look. Next, I filled the mantel with garland, added some height on each side, and layered the front with some classic Christmas touches. Finally, I kept the hearths minimal and used large items to ground the whole thing.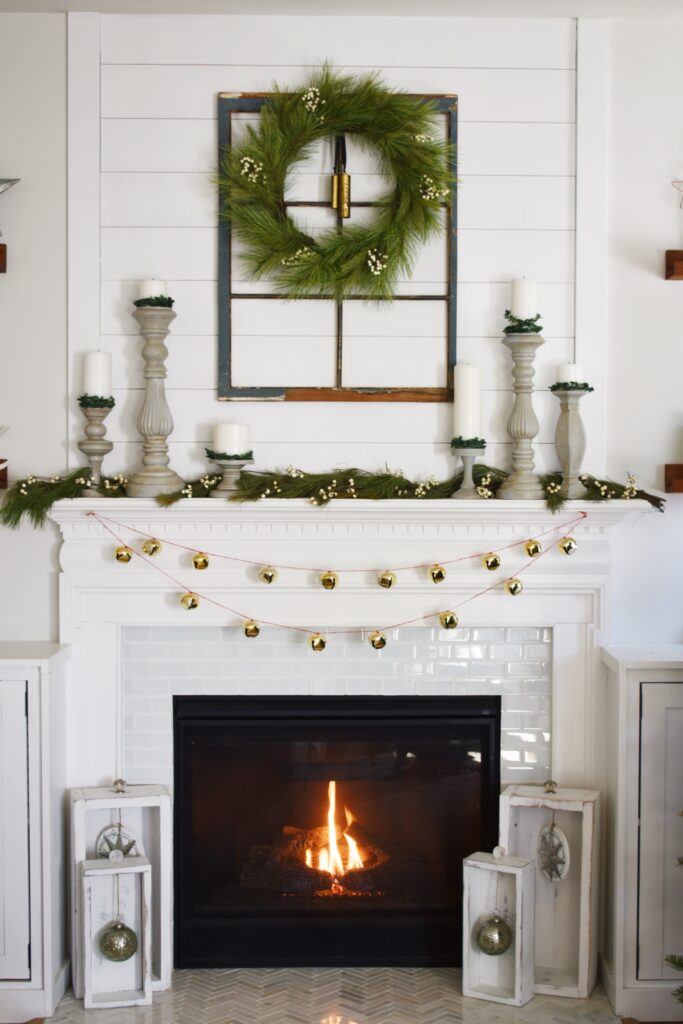 Let's take a closer work at this formula in action shall we – starting with the living room which is the laid back, casual member of the trio. I snagged this Hearth and Hand wreath last year and I really wanted to pick up the matching garland this year but waited too long, so I did the next best thing and added the white berry stems from the same collection to some fresh garland (this is actually the only room I have fresh garland is because it's easiest place to let the Roomba pick up the needles!). On either side I just switched out my candlesticks for my "winter" candlesticks which is a crazy collection that I painted with Gray chalk paint and antiquing wax; for a little extra greenery I wrapped the candles in tiny garland from the Target Dollar spot. The bells draped across the front are actually a vase filler I found at Target that I strung together; they actually had a version that was already strung but I wanted to add just a smidge of color and the red thread was the perfect touch. On the hearth, I added two pairs of my faux drawer ornament holders and some pretty (and unbreakable) ornaments.
Moving on to the front room let's talk about the classy lady of the bunch, my faux marble fireplace. A classy lady deserves some really special touches and I tried to bring that with two strands of this gorgeous faux eucalyptus garland; I actually used the same garland in the fall but I added some bunches of holly berries to amp up the holiday factor. I was stumped for a while on what to add to either side of the mirror – I didn't want to do candlesticks again and everything I was seeing felt too informal – but when I spotted these trees at Michael's I knew they would give a great little hint of vintage charm. The stockings were a bit of a splurge, but I just couldn't resists those leather straps and dark red pom poms. I didn't want to busy the mantel with stocking holders, so I just strategically tucked some command strips in the garland. I debated doing something different with the hearth but I loved how the mantel turned out so much that I just stuck with my giant collection of white candles so the focus could stay up top.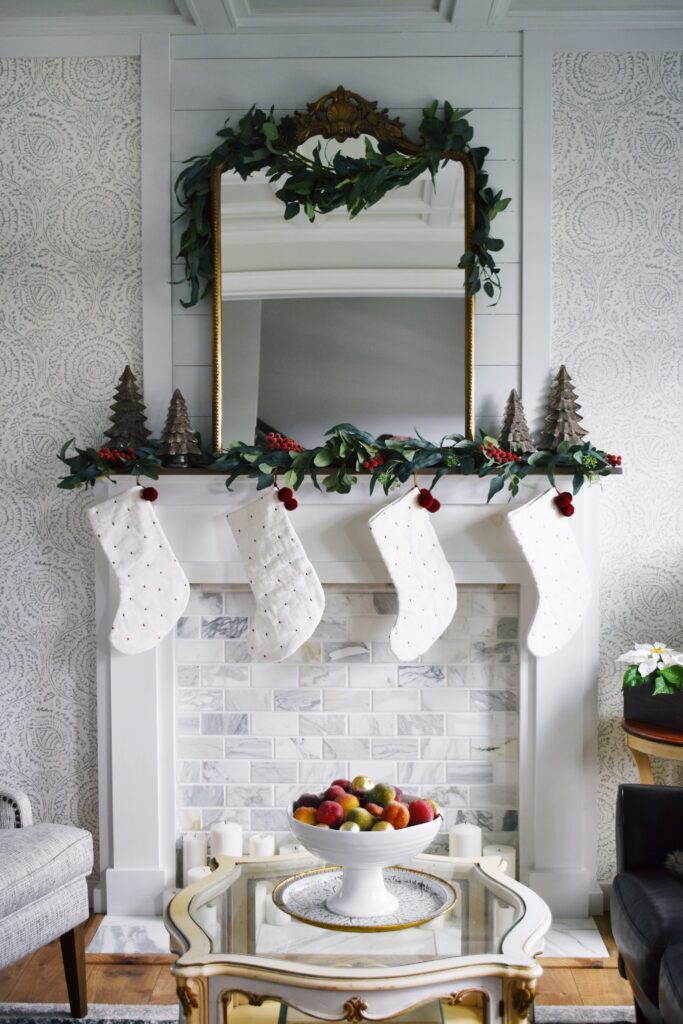 Our final stop on this fireplace train is the guest bedroom, which is where I had a little fun with the decor (and the formula). I knew I wanted to give my farm animals a little Christmas makeover and glittery gold antlers were the obvious choice (seriously these things make me chuckle every time I see them). Since there isn't room on the side of the mantel for additional decorations, and since I still need to be able to open up the front storage panel, I had to keep the mantel super simple just one strand of garland dotted with some fairy lights, but I did drape some pretty folk art inspired garland to the inside of the fireplace. I originally had a more elaborate plan for the hearth, but when I couldn't find a place for my dough bowl I figured why not just throw it in the bottom of the fireplace and fill it with poinsettias and pine cones?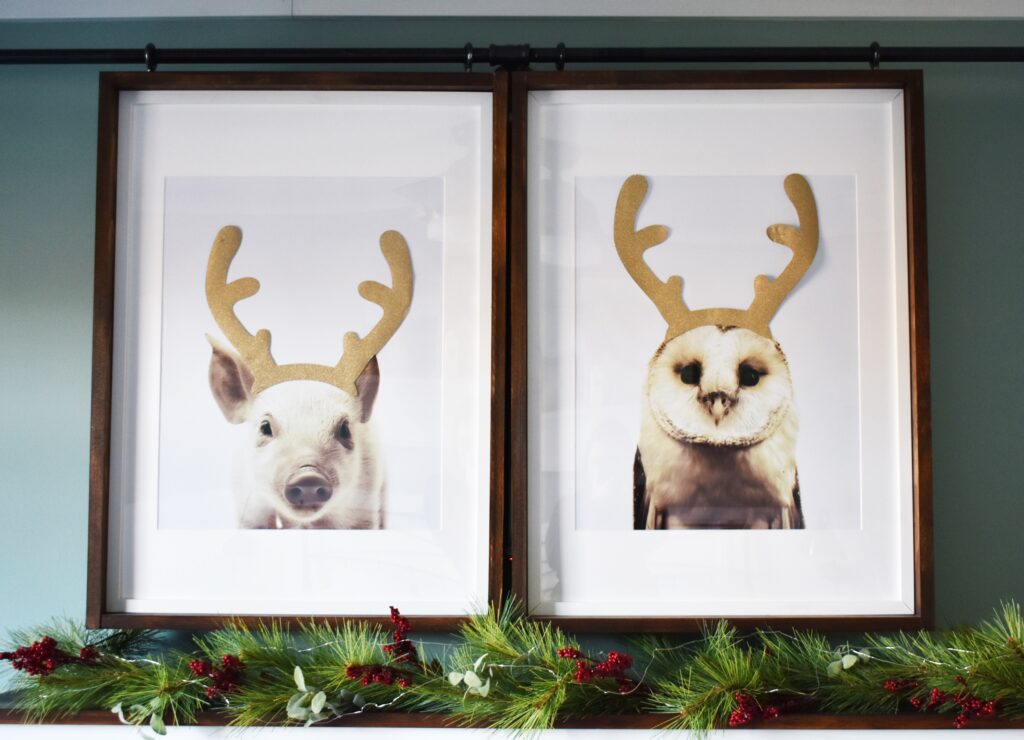 To me a fireplace is a great place to play around with different ideas – you have lots of different surfaces to explore and can chose to go crazy and indulge in some new pieces, or just shop your house for items that look good together. And although it seems like a lot when I sit here and write it down, I can honestly say that the most important thing I did this year was not overthink the choices I was making – so please, take this formula of mine and have some fun!