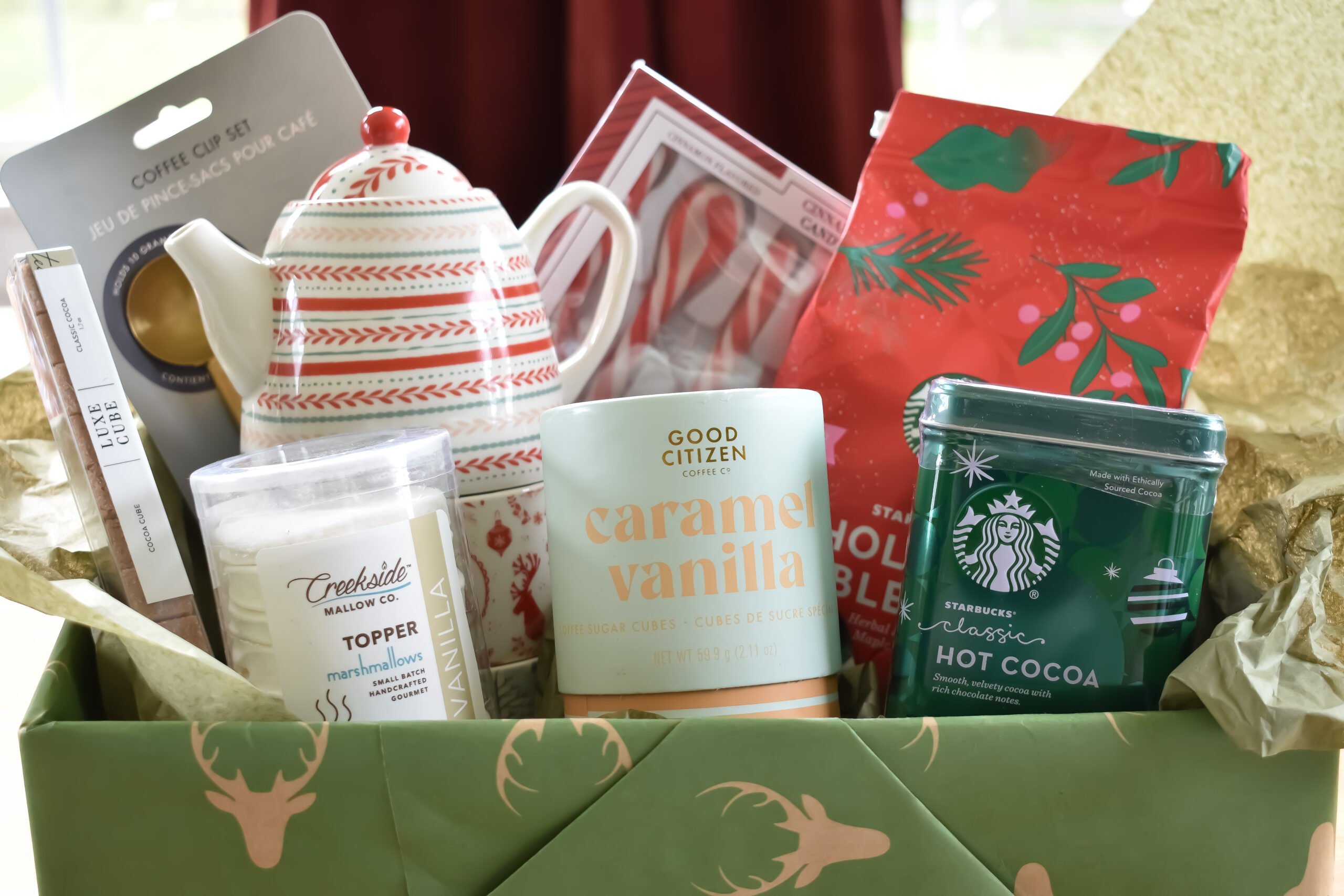 This year I'm sharing a twist on the traditional gift guide and sharing the gift buying trick that I tried out last year and completely revitalized my love of picking out Christmas presents. Personally, I don't like to give presents that I wouldn't love to receive myself….and let's be honest, after years of giving gifts to the same people (parents, in-laws, grandparents, etc.) there's only so many ideas to recycle. So last year I set my gift budget and took a trip to some of my favorite small shops and had a fantastic time creating themed gift baskets for some friends and family members that I couldn't wait to deliver. And this year I thought it would be fun to put some of my fav tips, ideas, and products into a post for anyone else who finds themselves in a gift giving rut this year.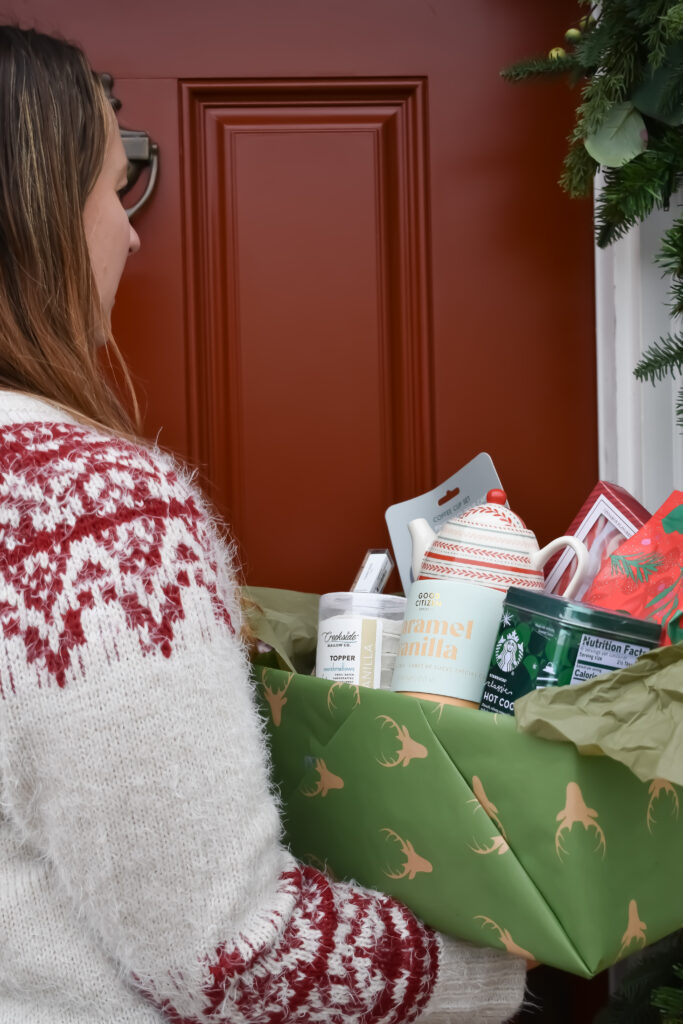 First, let me share a few things I keep in mind when I'm picking out gifts. I try to keep things small because as a serial purger that last thing I want to do is add to anyone's clutter and I try not to give things that are subjective to personal taste — like home decor or clothes. What I DO love to give are things that consumable (think candles or bath bombs) things that you can make or eat, or small/cute Holiday decor…..all of which are great to throw into any box if you need to fill it out a bit.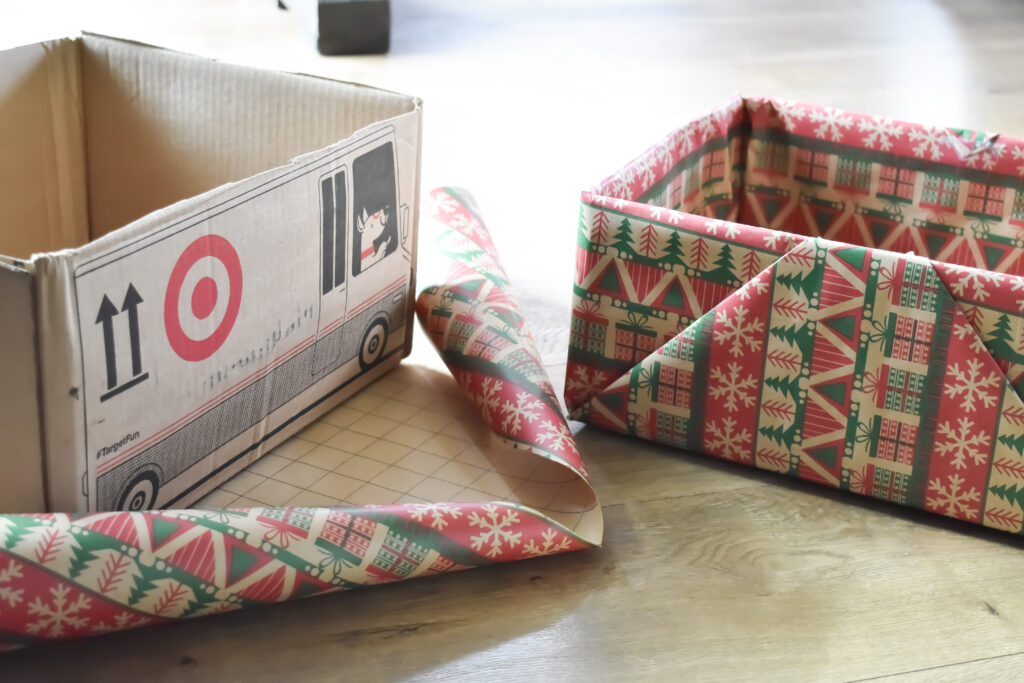 Now to the fun part where we find out "What's in the BOXXXX?" Whenever you can, I encourage you to shop small and particularly if you're looking to put together your own gift baskets take a visit to some of your own favorite specialty shops to find some really unique ideas. I want to give a special thanks to two of my favs (Pineapple on Main and Wheat and Vine Provisions) for letting me play with their beautiful merchandise (99% of the products you see below are from there and I've linked as many as I can. For anything else, stop in, say HI, and check out their holiday collections).
Here's the Gift Baskets I'll be gifting this year….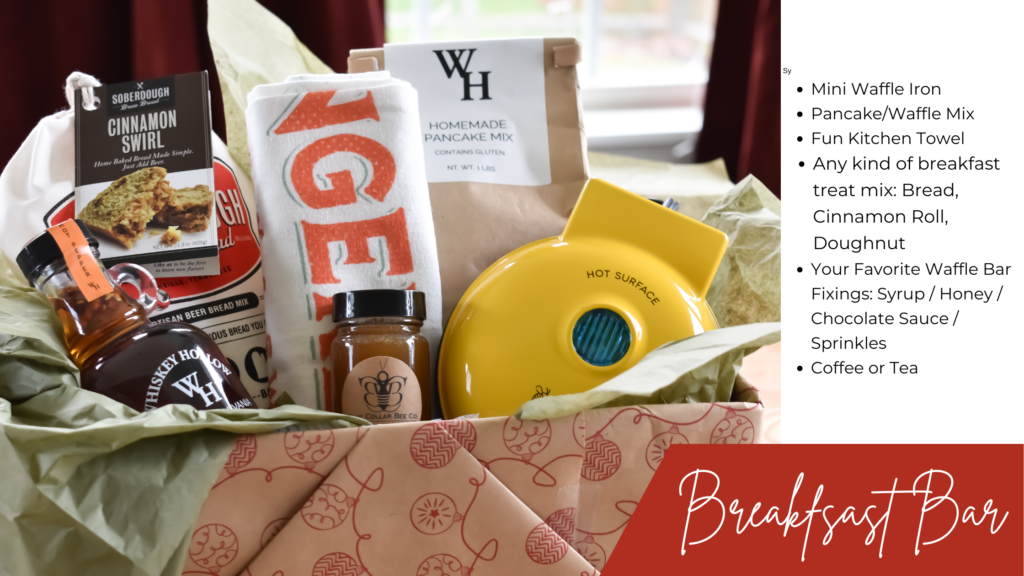 Soberdough Cinnamon Swirl Bread Mix | Whiskey Hollow Original Maple Syrup | Whiskey Hollow Pancake Mix | Dash Mini Honeycomb Waffle Maker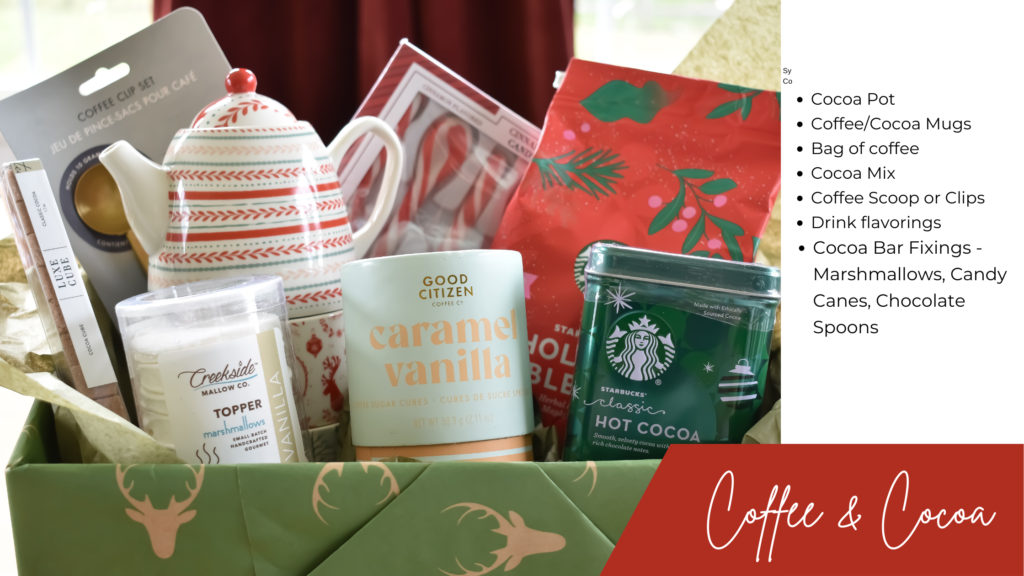 Teaspressa – Classic Cocoa Luxe Sugar Stick | Marshmallow Toppers | Starbucks Holiday Blend Medium Roast Ground Coffee | Starbucks Classic Hot Cocoa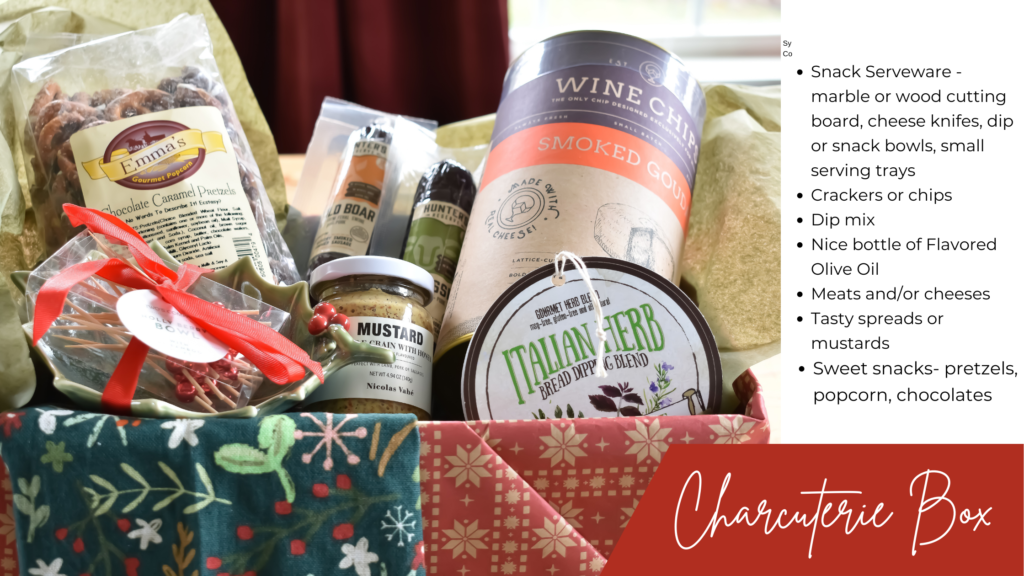 Emma's Chocolate Caramel Pretzels | Wild Boar Summer Sausage | Classic Beef Summer Sausage | Wine Chips- Smoked Gouda | Mustard Whole Grain & Honey | Italian Bread Dipping Spices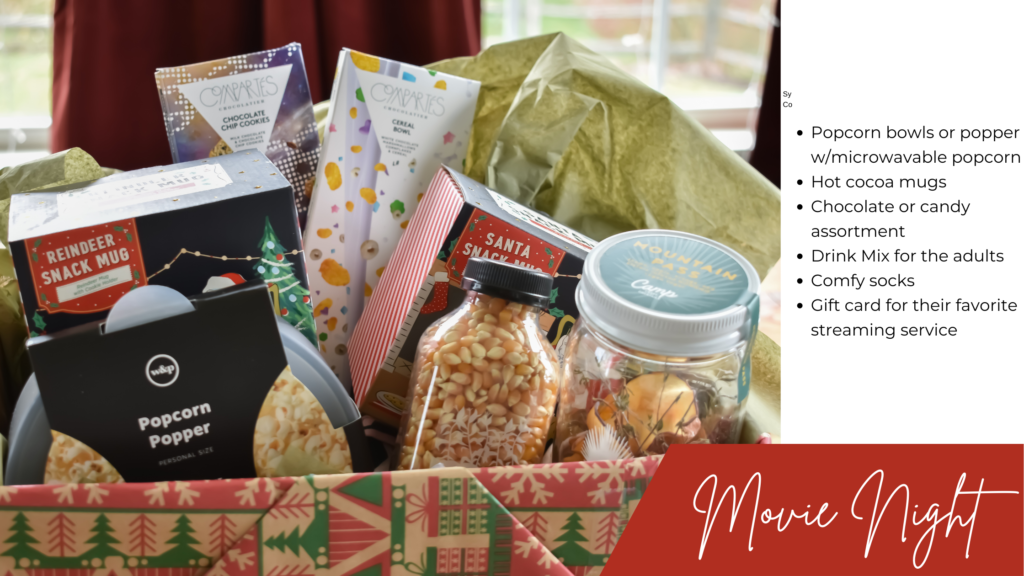 Chocolate Chip Cookie Chocolate Bar | Cereal Bowl Chocolate Bar | Farm Fresh Yellow Bottled Popcorn | Camp Craft Cocktails
And just for fun, here's a few more smaller gift baskets ideas perfect for family, friends, and neighbors……..