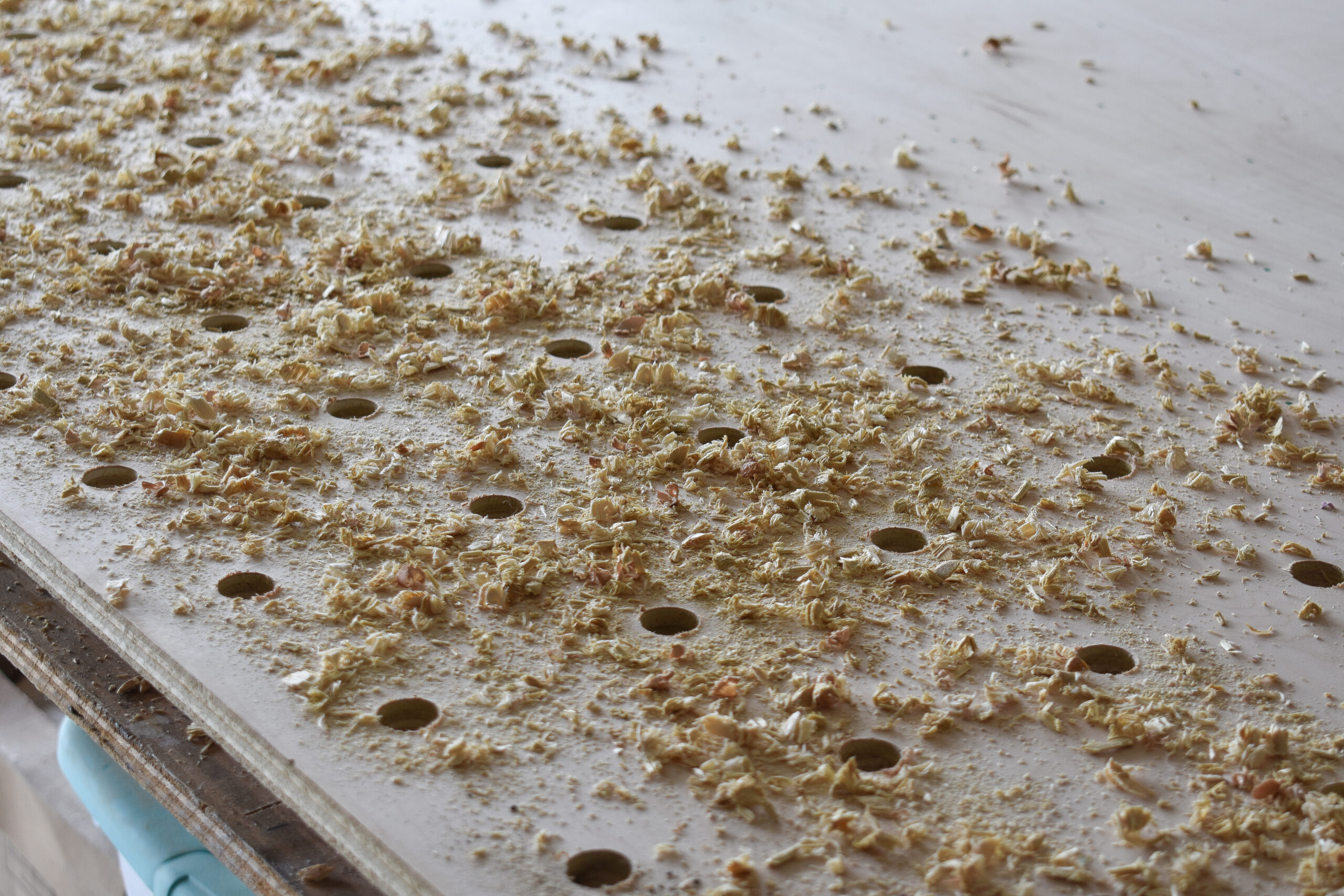 One week left until the reveal friends….and I'm reaallly looking forward to finishing this room, putting my feet up, and hibernating for the winter. But before that I have to check off the last few things on my list so let's get to it……
Week 1 / Week 2 / Week 3 / Week 4 / Week 5 / Week 6 / Week 7 / Week 8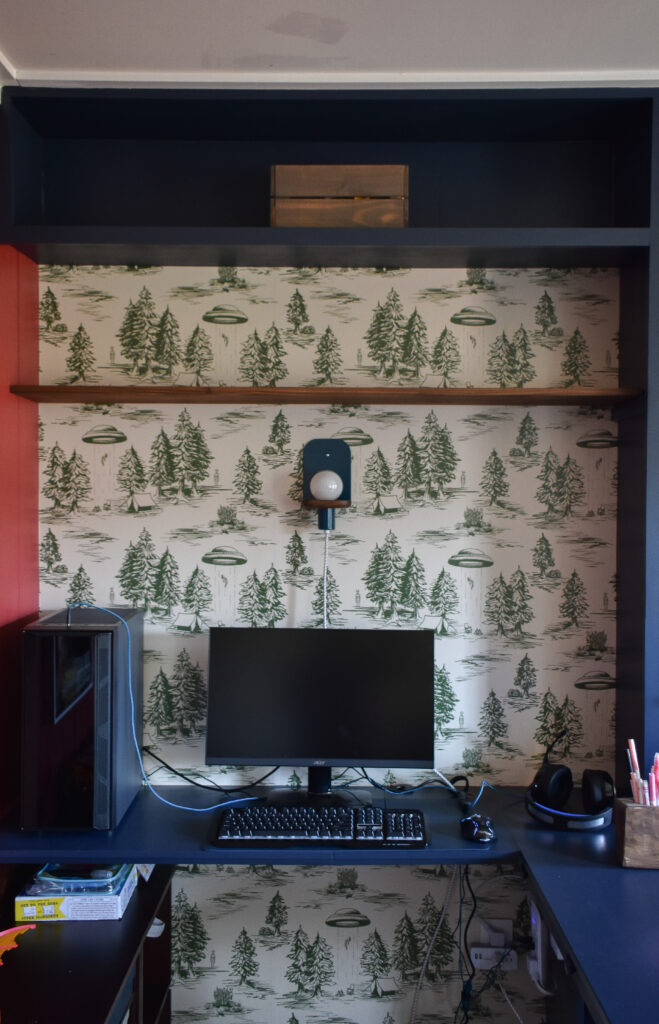 As much as I wanted to call the desk area done, I knew that I needed to do something to give it a little more dimension and break up all of the blue. So I added two simple walnut stained floating shelves to hold some of the random projects that the boys collect. Under those I installed these great plug sconces from Workshop.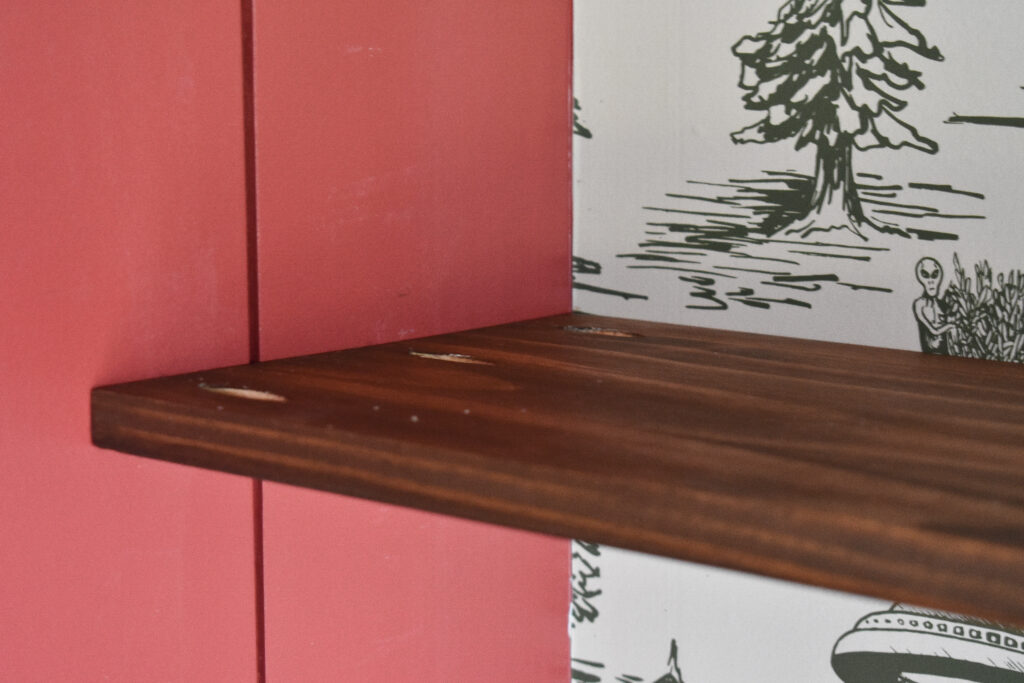 After that the last big project that I had on my list was to create a giant oversized peg-board. Now, I didn't invent this technique but I also can't remember where I first saw it so please don't credit this idea to me. Basically you take a piece of 3/4″ plywood and use a cheap piece of regular size pegboard as a template, marking your holes as far apart as you want them to be. Then using a spade bit as big as the dowels you want to use (mine was 3/4″) drill your holes and give it all a good sand afterwards.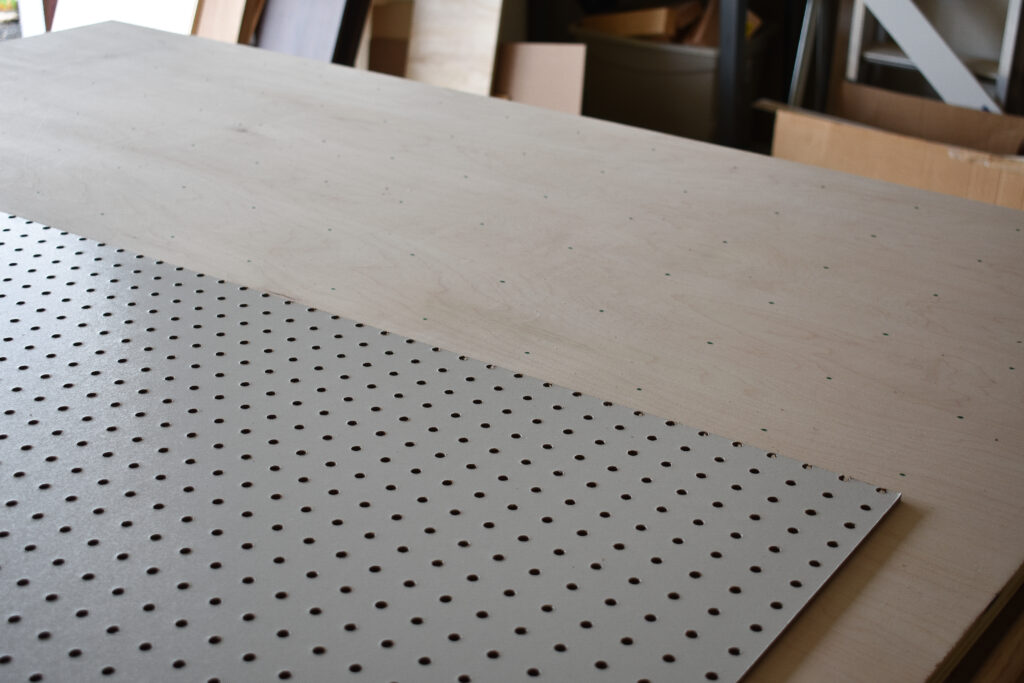 What I was most excited for this week was that I had enough time to fit in giving the closet some love! When I first made over this room I added two additional shelves, but I knew I could maximize this space for even more toy storage so I replaced the two wire shelves with wood and then wrapped them all into the corners….my scrap wood pile came in super handy for this project as well! For a hot second I thought about painting this whole thing blue or red to match the rest of the room, but I wanted to get everything back in the closet more so I decided to scrap it and move on.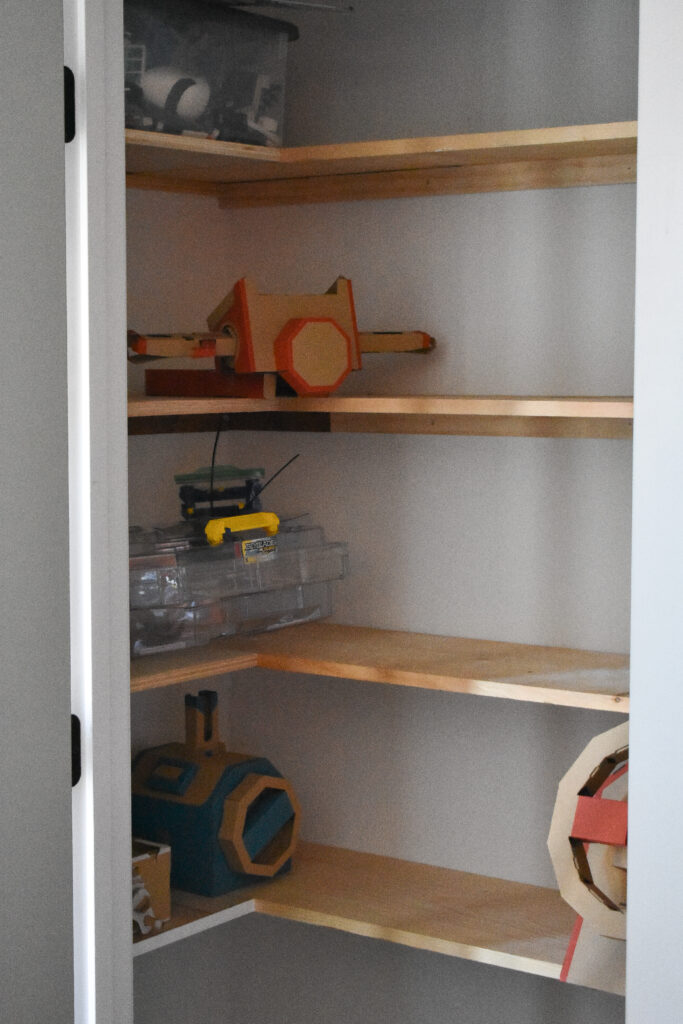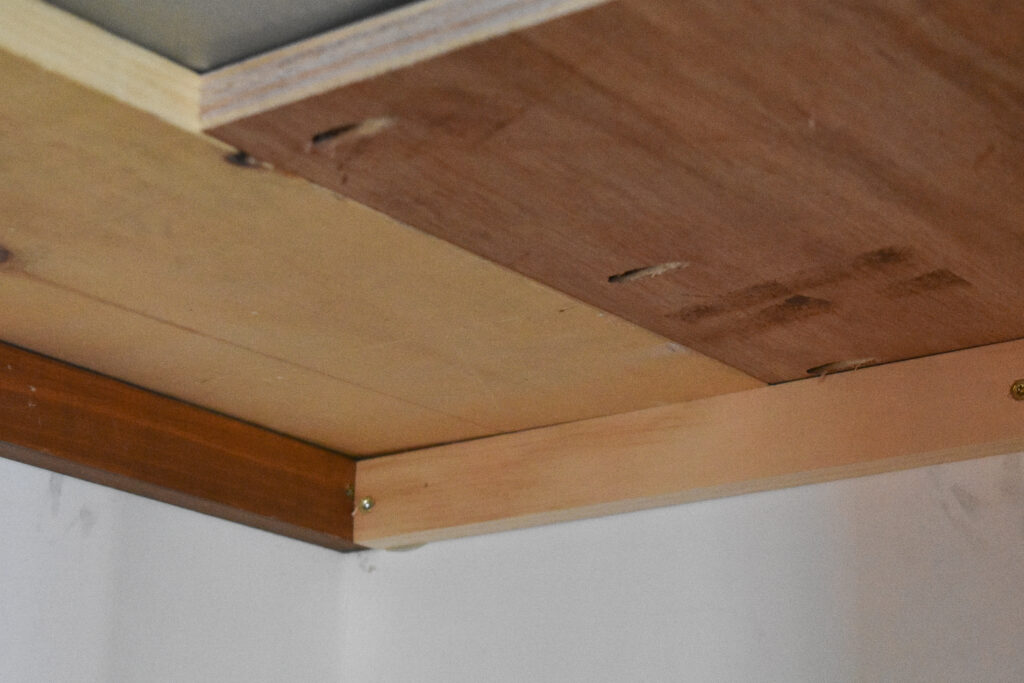 Now all that's left to do is add the fun details — I'm hanging the artwork for the gallery wall, filling in all of these shelves, putting together the computers, and doing all the last little bits to give this room some personality. Hopefully I can keep the boys out of here long enough to take some cute pictures for the reveal! Until next week….here's one last update video for you to enjoy. See you in Week Eight!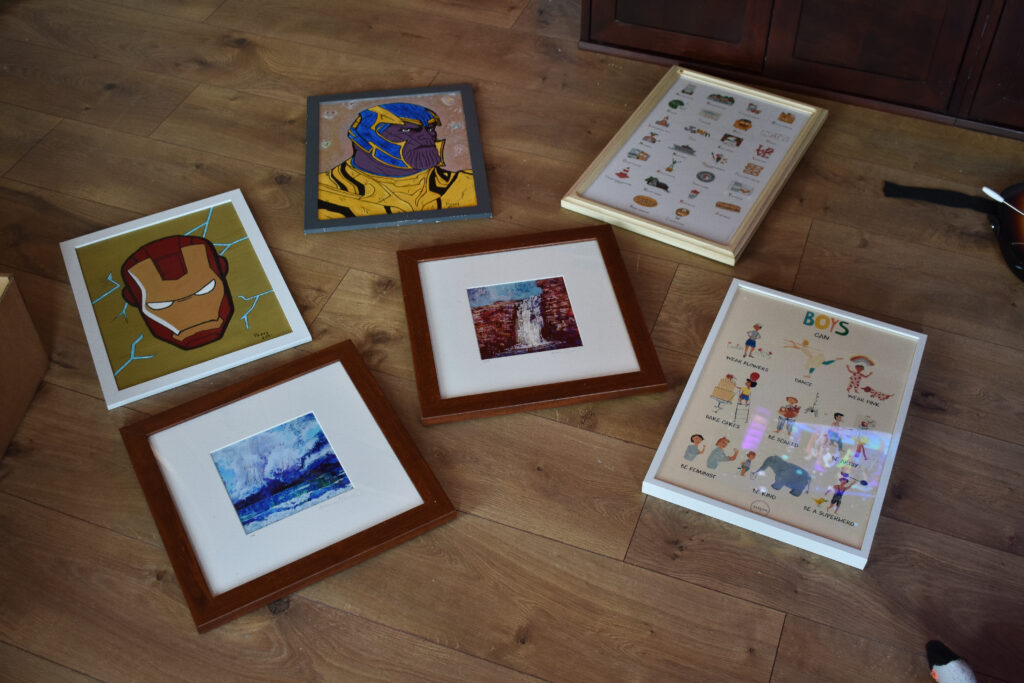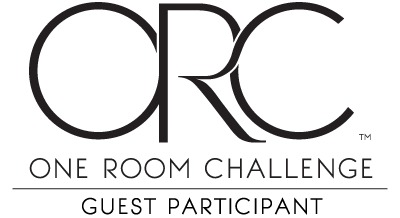 And don't forget to check out what all the other featured and guest participants are up to each week on the One Room Challenge blog!