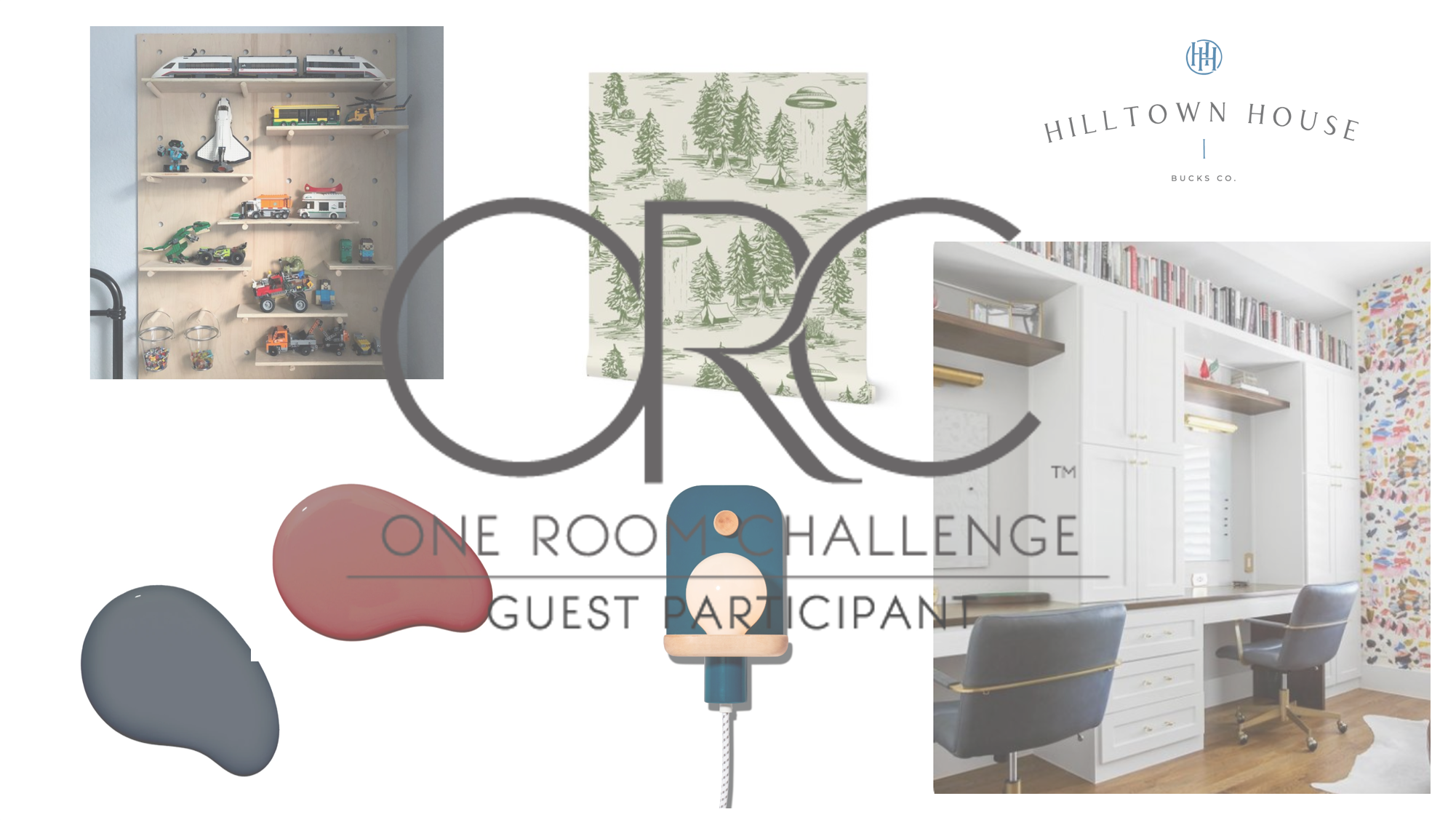 Happy One Room Challenge day — are you surprised to see me here? Well so am I….kind of. After the Spring Challenge where I dealt with both a closet renovation and a full bathroom remodel I pretty much blew off the idea of joining again this fall completely……for a few months. What changed my mind? I'll get to that but first here's a little intro for anyone who may be new to the Hilltown House family….
Hilltown House started 6 years ago when we moved into our builder grade home and I found my passion for DIY and design This is my 7th time participating in the One Room Challenge — in year's past I've tackled the Guest Bedroom, the Front Room and Dining Room, our foyer, staircase, and loft, and over the last year and a half I've completely remodeled my bedroom suite including my husband's walk in closet, the bathroom, and my closet. (Be sure to visit my Home Tour page if you want see more before/afters).
To get real for a moment – the Spring ORC really shook me in a way none of my other projects had. I am beyond happy with how my designs came together, but between the set backs, the constantly changing plans, and the amount of physical labor it took I was exhausted and extremely stressed basically the entire time. So one of my biggest motivators to join again this Fall is really to end the year with a more positive DIY experience then I started it — and to that end let me present what I've got up my sleeves this time……
Fall 2021 One Room Challenge – Playroom to Game Room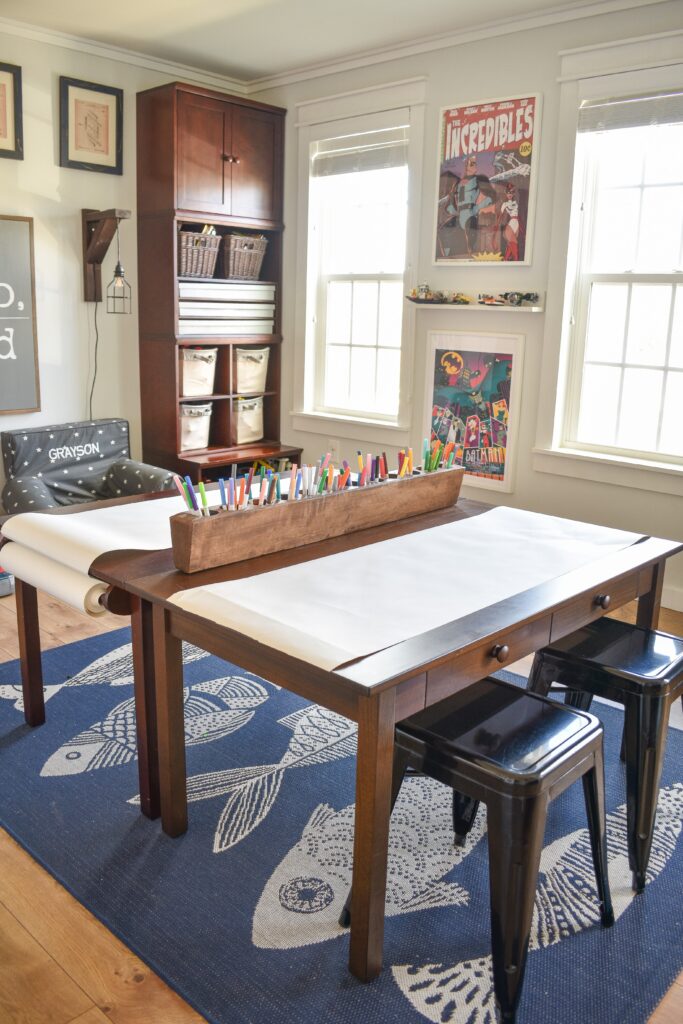 When my boys were pretty young we moved them into a shared bedroom and turned our fourth bedroom into a playroom that they've enjoyed and destroyed for the last 5 years. I've blogged about this room twice already – once when I first designed it and again when I started to conquer our LEGO mess.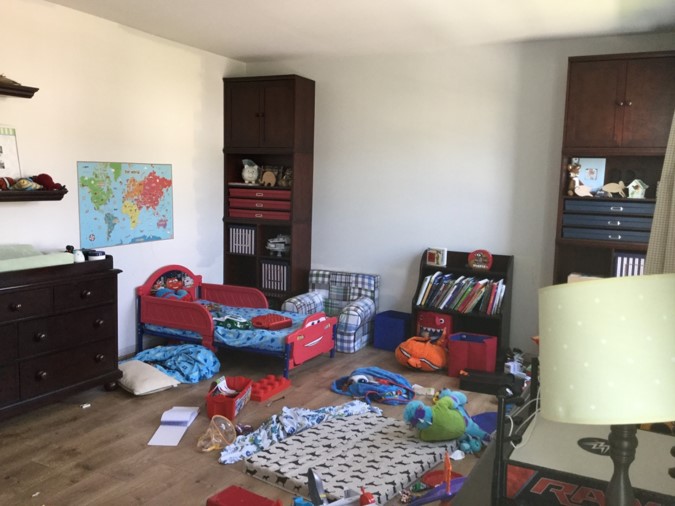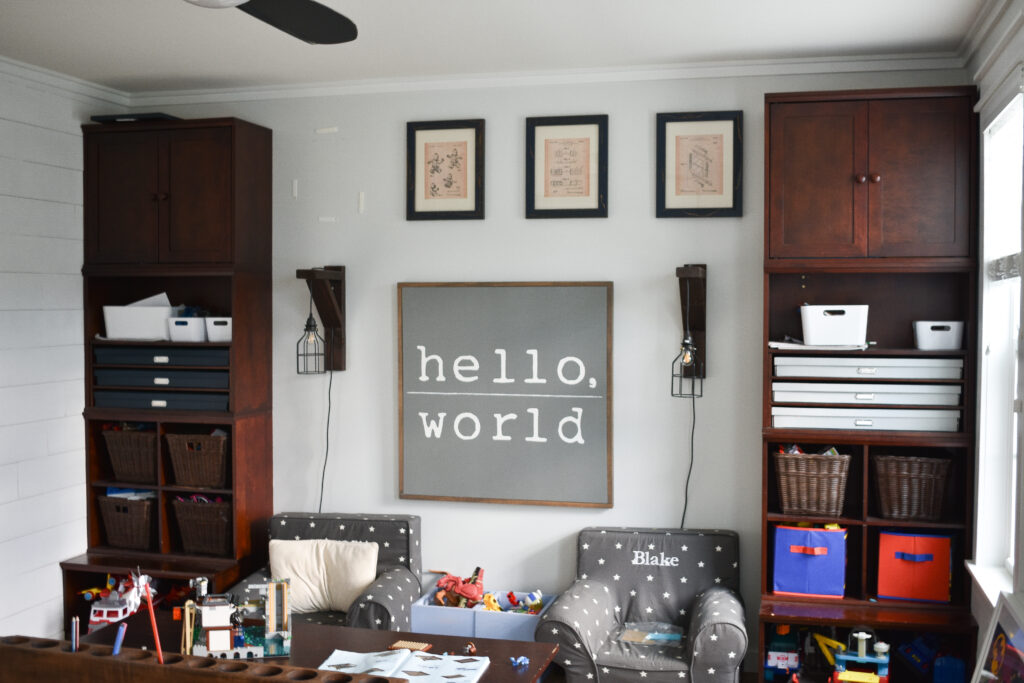 This time around I'm changing the function of this room completely and turning the volume way up! As my style has grown up over the last few years, so have my boys. We've now got two little aspiring gamers on our hands and after spending a year and a half at home I want to give them a really special space to carry them into the next few years.
In week two I'll talk you more through the design for this space and talk more about the driving factors behind my choices, but for now here's a quick video tour and a snapshot of what I've got planned including color, pattern, and of course even more LEGOs.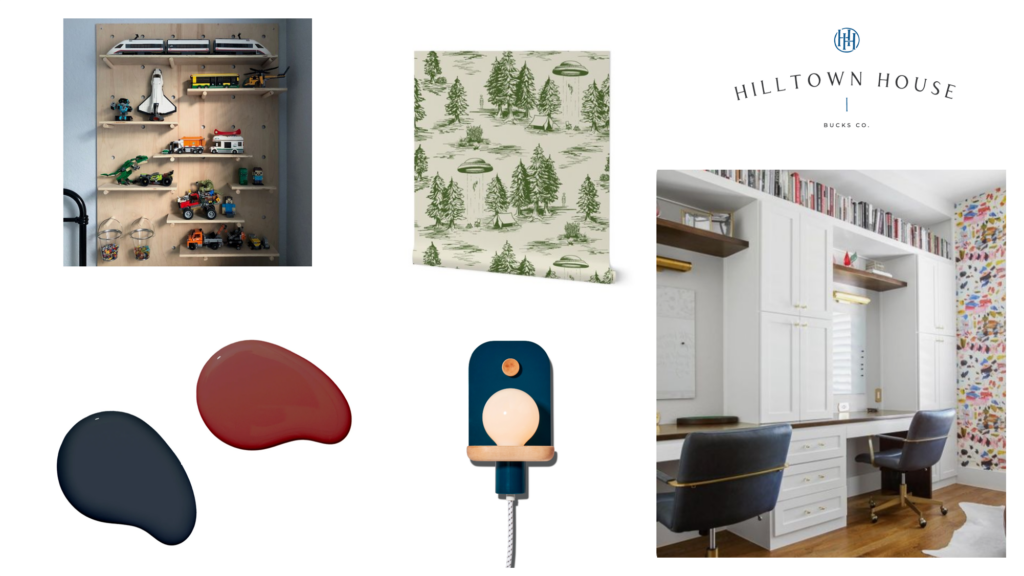 Create a peg board wall with shelves for LEGOS (Image from Etsy Shop TexWoodBuilds)
Add shiplap and colorful trim (Paint colors shown are Goodnight Moon and Big Apple from Clare Paint)
Cover room in fun wallpaper (Spoonflower Wallpaper – Green Alien Abduction Tiole de Jouy Pattern)
Update lighting and accessories (Plug in Scones from Workshop)
Create dual work station w/storage and shelving (Image from BRNS Design)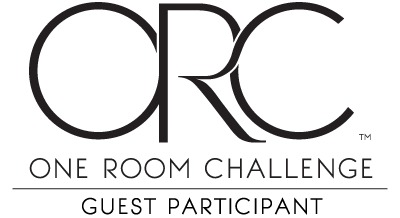 And don't forget to check out what all the other featured and guest participants are up to each week on the One Room Challenge blog!