I'm pretty sure we just skipped November this year….Honestly, anyone else feel like it was just a blur?  I'm determined no tpt let December pass me by too so we are now fully immersed in the holiday spirit here at Hiltown House!  I'll be sharing all of the Christmas goodness very soon, but if you missed any of my Thanksgiving posts be sure to check them out:
Acts of Kindness Advent Calendar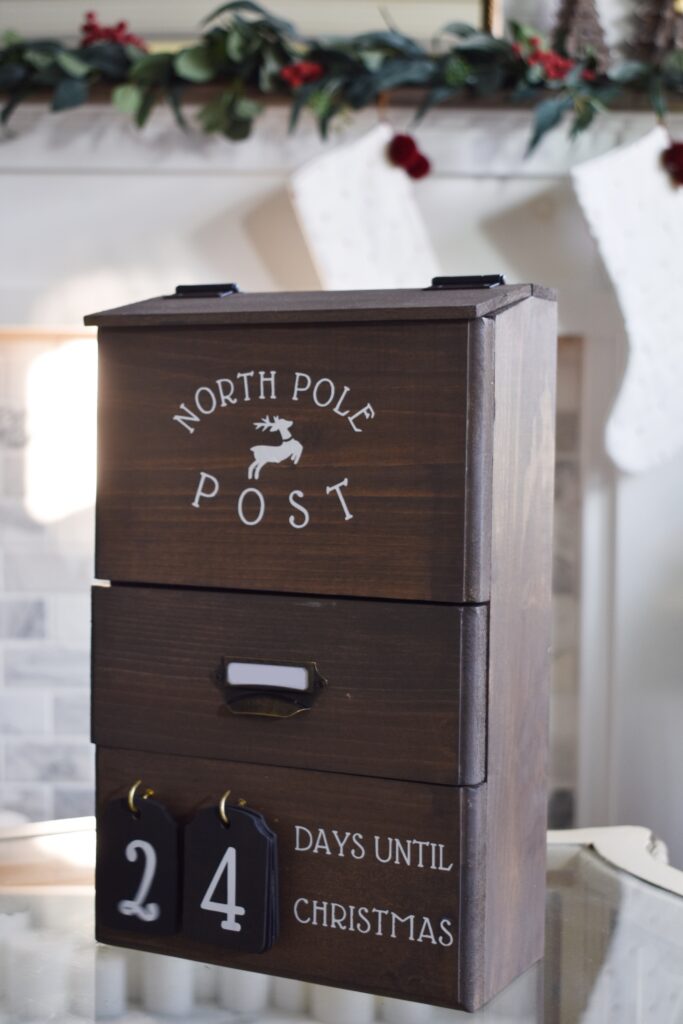 I am so excited to finally share a project I've been working on for a long time with all of you!  Since last Christmas I've been putting together a design that would allow me to share the Advent idea I created for my boys with everyone who wanted to bring the same idea to their home.  I wrote a full blog post about it a few years ago (which you can read here) but in short I wanted to create a way to count down to Christmas that would engage my children in sharing kindness with others and (spoiler alert) it totally worked and has now become something they look forward to each year.  Instead of just using our old Advent calendar, though, I wanted to build something that was specifically designed to work with idea – and I am so in love with where this idea took me.
How does it work?  On the 1st of December I write my children a note from Santa asking them to be his "holiday helpers" by spreading Christmas kindness.  Each morning afterwards I put a note with a different "Act of Kindness" in the middle drawer that they need to complete by Christmas Eve, and when they complete each one they can store it in the top compartment where Santa can collect them (This year I'm including a little ornament that they can hang on the tree each day – but the drawer is big enough that I could add treats or small gifts if I think they have had an exceptionally good week.)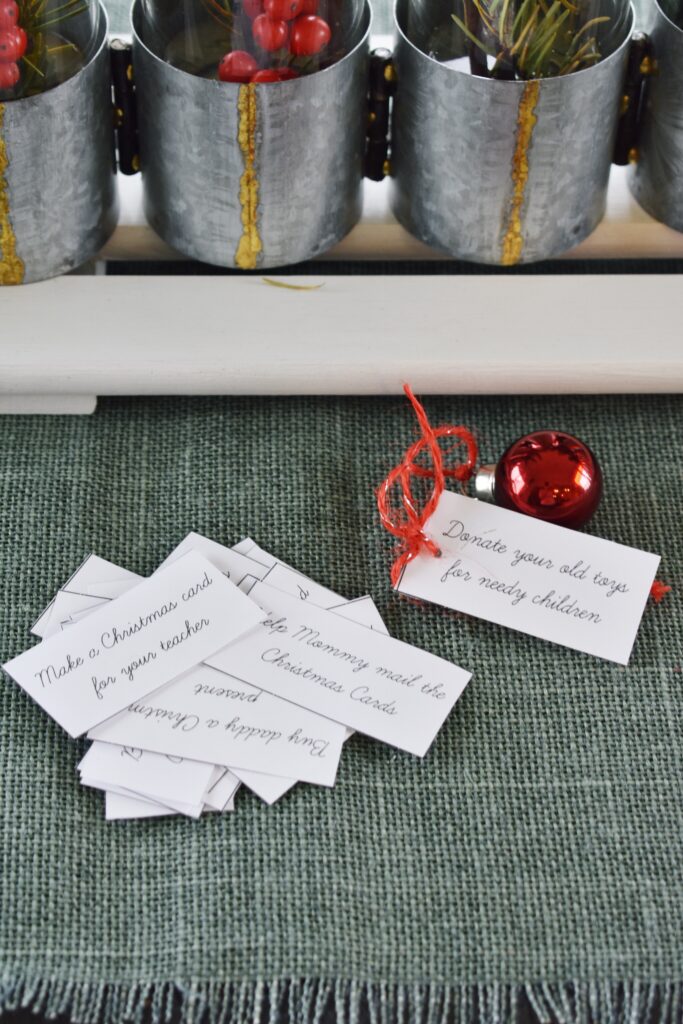 And because this is an Advent calendar after all, I included a little Countdown to Christmas at the bottom which my oldest son has just loved flipping over each morning.  We have ours sitting in our kitchen where they can easily reach it, but I also think it would be super cute hanging on a wall too.
My hope was to get this built and ready a lot earlier this year so I could make it available in my shop in time for this Christmas, but with a lot of unforeseen fall craziness that didn't happen – BUT if you are at all interested in ordering one for next Christmas please send me an email at hilltownhouse@gmail.com – I would love to make more in different colors so let me know if you have any in mind!  When my boys are too old for Santa, I fully intend to keep this tradition going and have them help me come up with their own ways to spread kindness through the month of December, and even think of how we can get involved as a family.
The Newest Members of our Family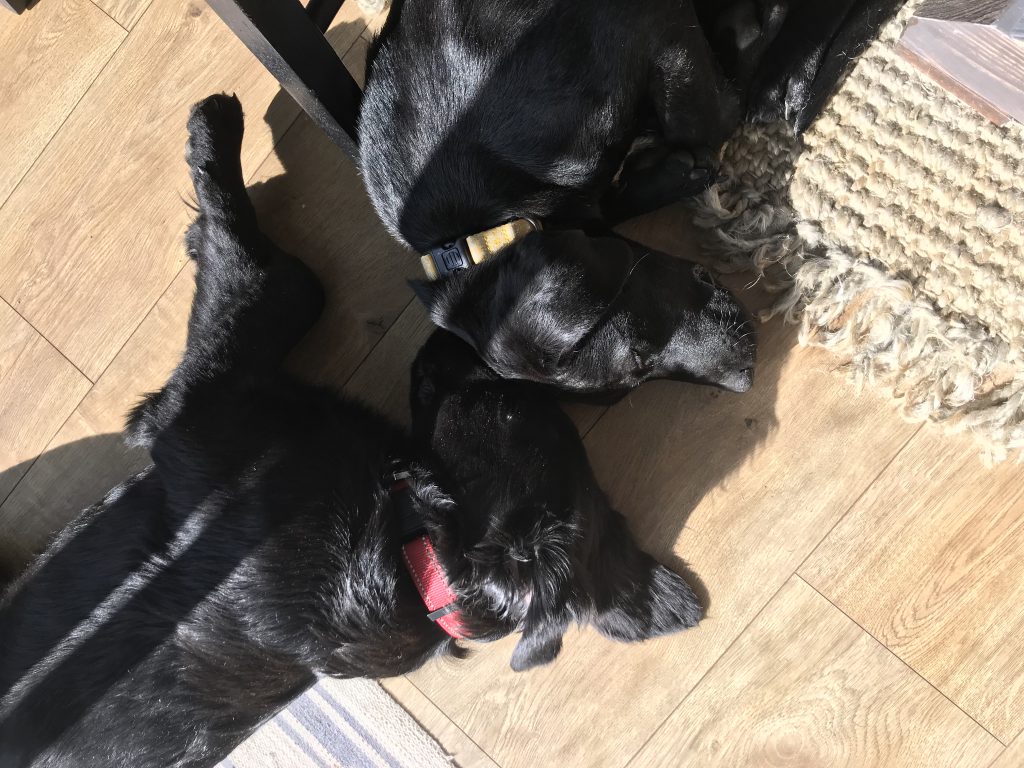 Presenting the newest, and fluffiest, additions to our household – our new puppies Dash and Abby!   After we said goodbye to our wonderful dog Cash, we knew that we would adopt another sooner rather than later;  although I still miss him every day, there are so many wonderful dogs that need loving homes and we couldn't let our sadness keep us from opening ours to them.  As crazy as it might sound, I was very much set on getting two dogs instead of one – I knew that one puppy would be a lot more destructive on their own then two who could keep each other company – so when these two siblings came up for adoption I knew it was an opportunity we couldn't pass up.    They really do love each other as much as we love them and we couldn't have asked for two cuddlier, happy, lovable pups to make the house seem full again.  We adopted them from a wonderful organization called Harley's Haven, so if you are in the area and looking for your own pup please be sure to check them out!
Black Friday Shop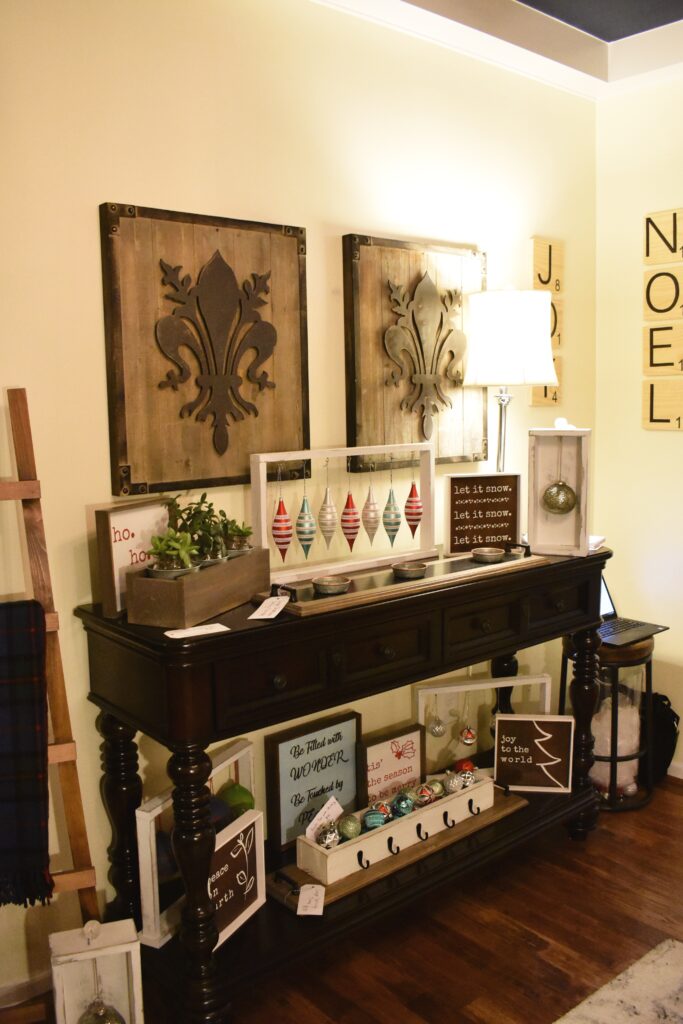 Remember when I said November was a blur?  Well for me that was mostly because I spent the month either getting ready for Thanksgiving, taking care of the aforementioned puppies, OR stocking my shelves with items to sell at a little neighborhood Black Friday shop some of my lovely neighbors put together.  Even though it was a crazy amount of work, it was a really good experience for me as I seldom get a chance to experiment and have fun with designs that I have in mind AND put a whole batch of new products in my inventory.  I still have a few things left and ready to ship so check out my online Christmas Shop if you're still looking for some fun holiday decor – and keep an eye out in the summer because I'll be starting to offer all of the designs again to celebrate Christmas in July.
November Recipes
Find the links these and other of my favorite's on my Recipes Tab.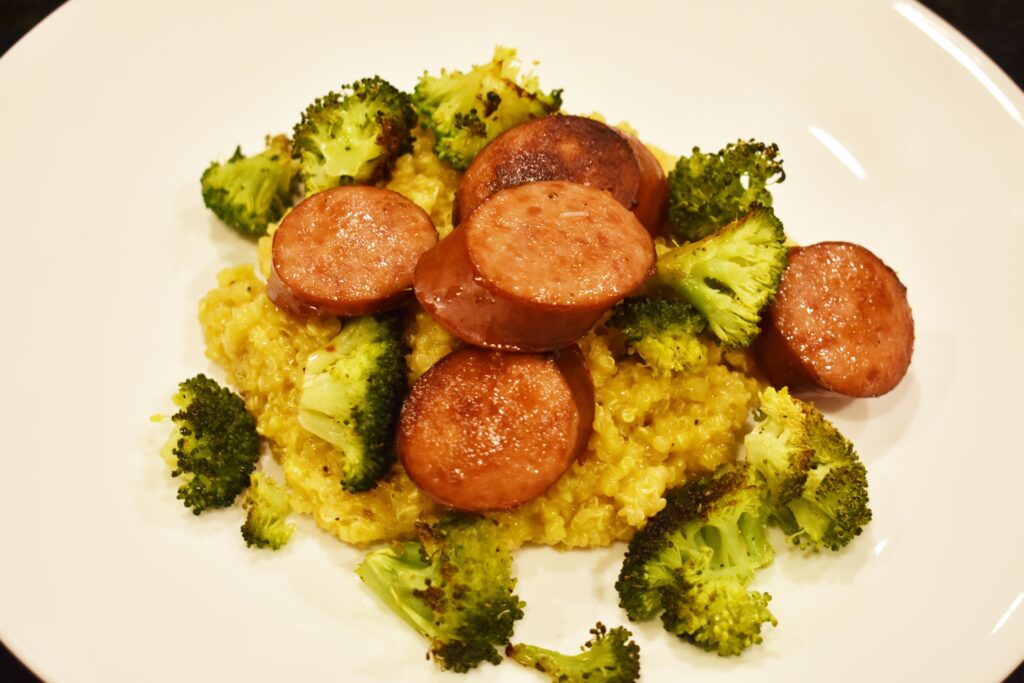 Cheesy Quinoa with Turkey Kielbasa – Excuse the not so great picture of this one, but this is a new recipe I tried recently that I really wanted to share.  It's really easy for a weeknight meal, and although I substitute Mac and Cheese for the Quinoa for the boys, they both love the Turkey Kielbasa because it reminds them of Hot Dogs, so it works for the whole family.  Click here for the recipe.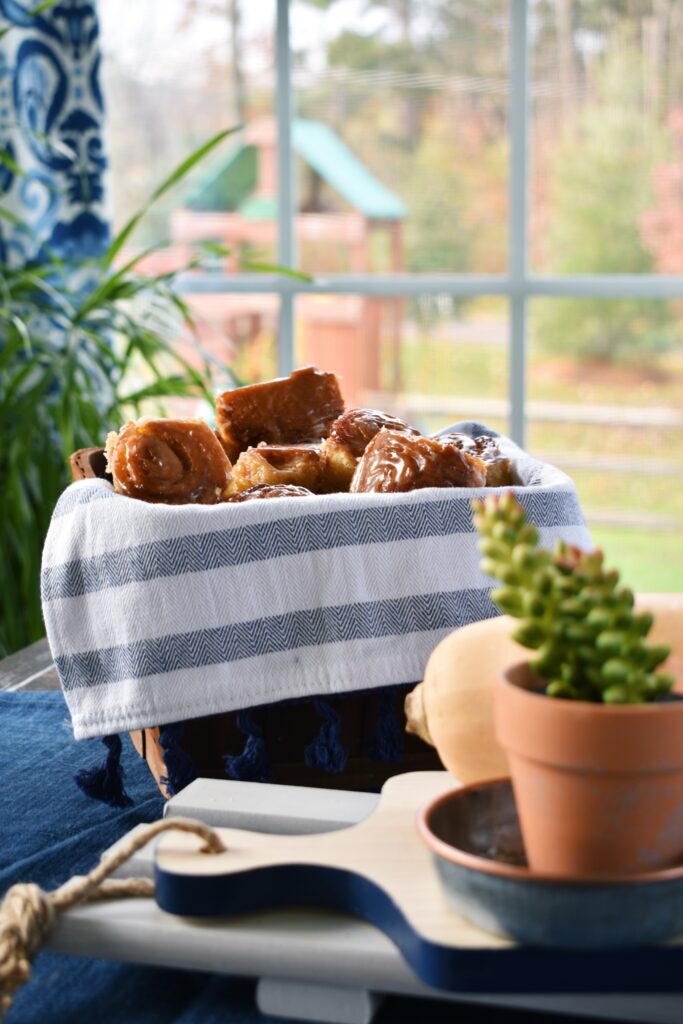 Magnolia Cookbook Cinnamon Rolls – I haven't shared a recipe out of the Magnolia cookbook in a while, mostly because we've been enjoying the same ones on repeat, but one that I hadn't mentioned yet was her really easy cinnamon roll recipe.  By using pre-made crescent roll dough these come together super fast, and they're great to make with kids.  We made them the night before Thanksgiving so we had a yummy breakfast ready to go the next day, but they would be great to wake up to any weekend morning.