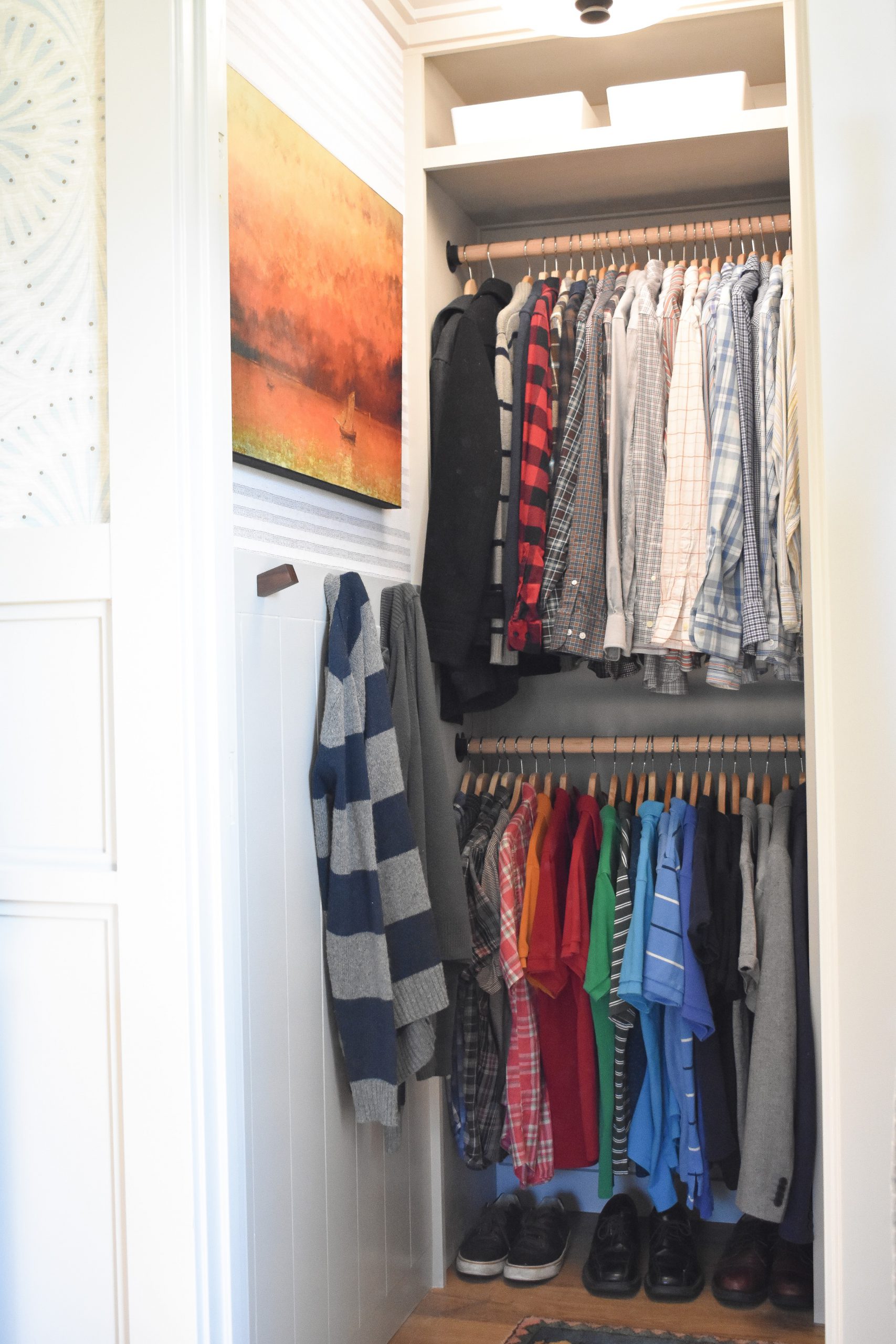 Back in week one I dubbed this my quick and dirty One Room Challenge and I feel like if nothing else I delivered on that promise! I've had this space on my to-do list for the last few years and have never gotten around to it, so to finally be able to cross it off feels really really good.
Week 1 / Week 2 / Week 3 / Week 4 / Week 5 / Week 6
(Some of the links included in this post are affiliate links, meaning, at no additional cost to you, I will earn a commission if you click through and make a purchase)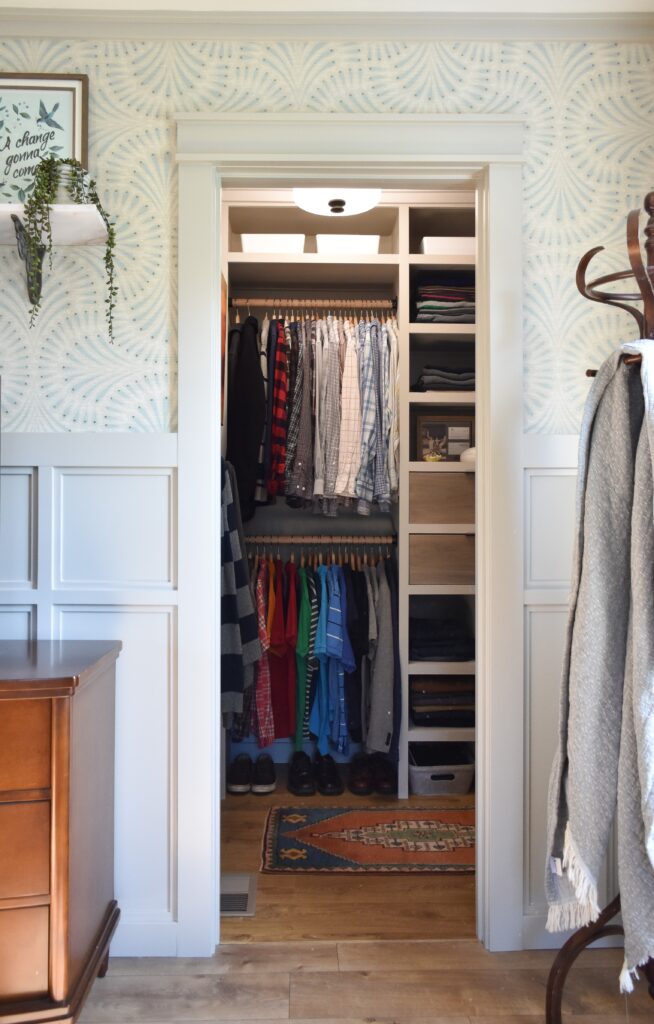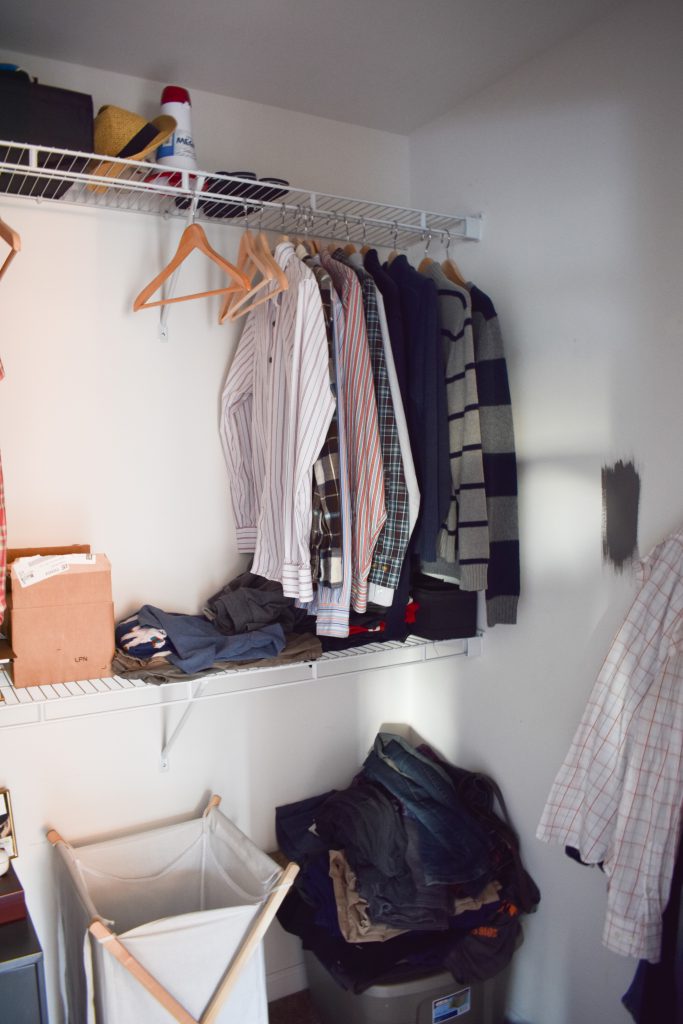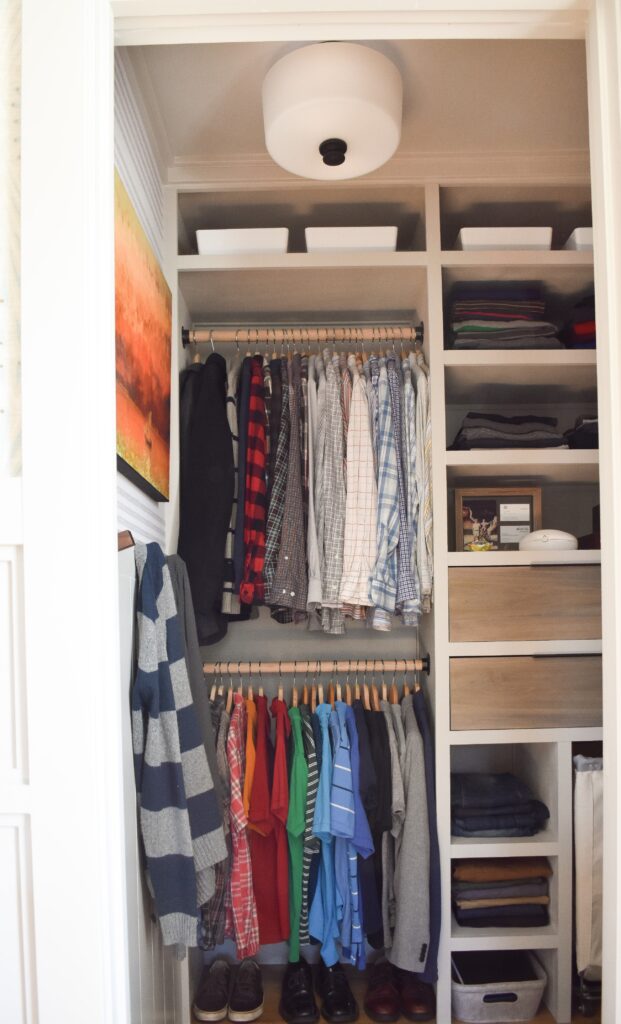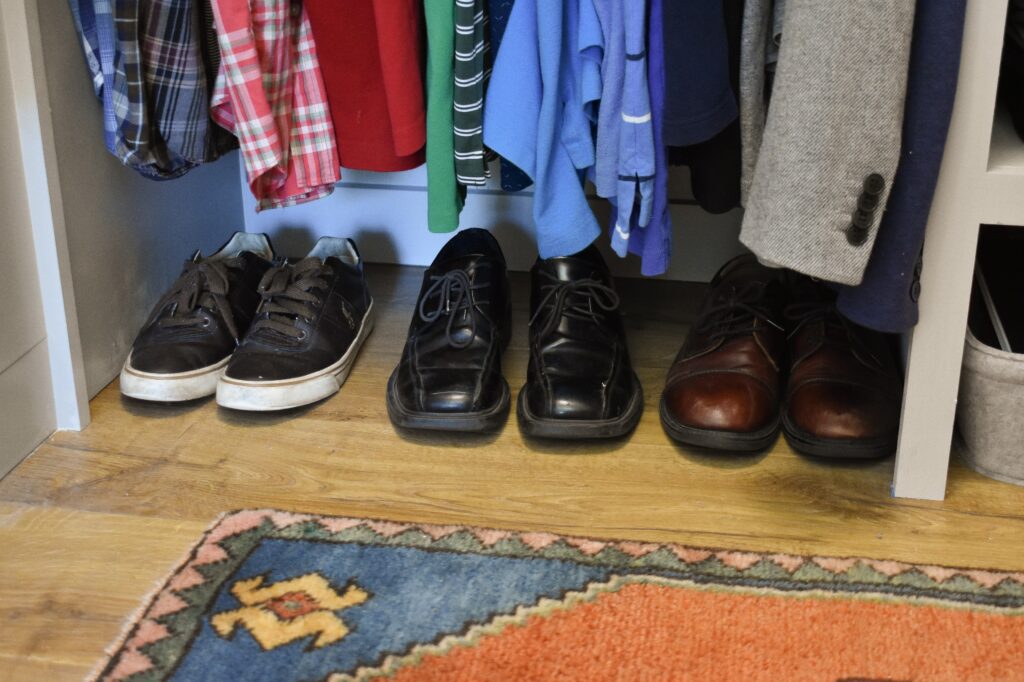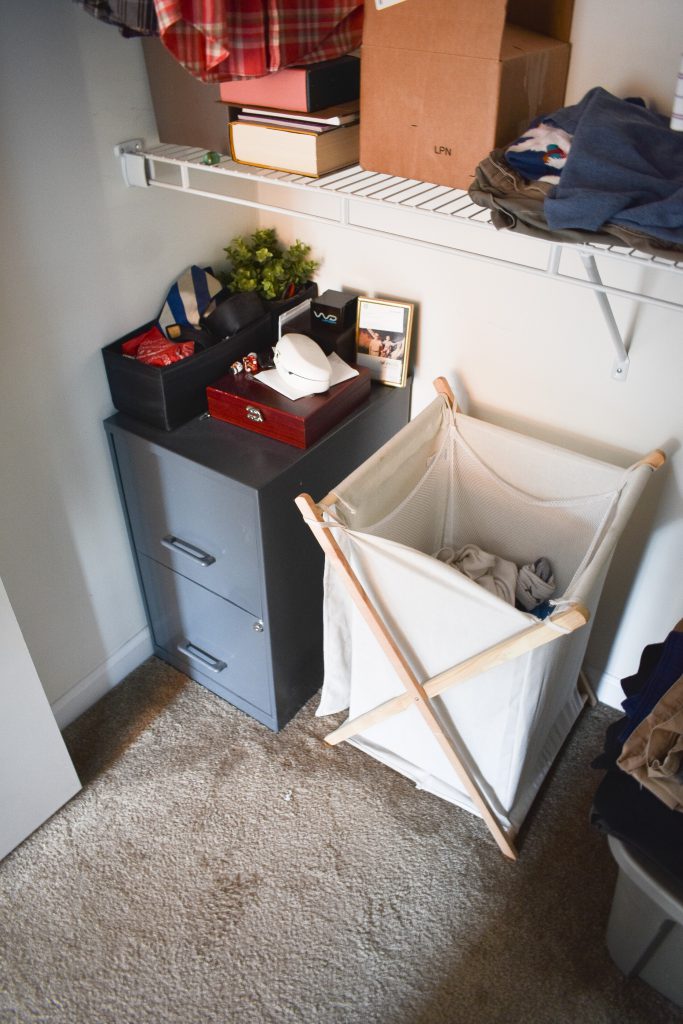 The final touch that really made this closet special came in just in time for the reveal, and that was this timeless Travis 2 Light Black Forged Ceiling Mount generously sponsored by Cyrstorama. I've been a fan of their light fixtures ever since I saw the collection that Brian Patrick Flynn designed and I've been waiting for an opportunity to try one of their designs in my own home.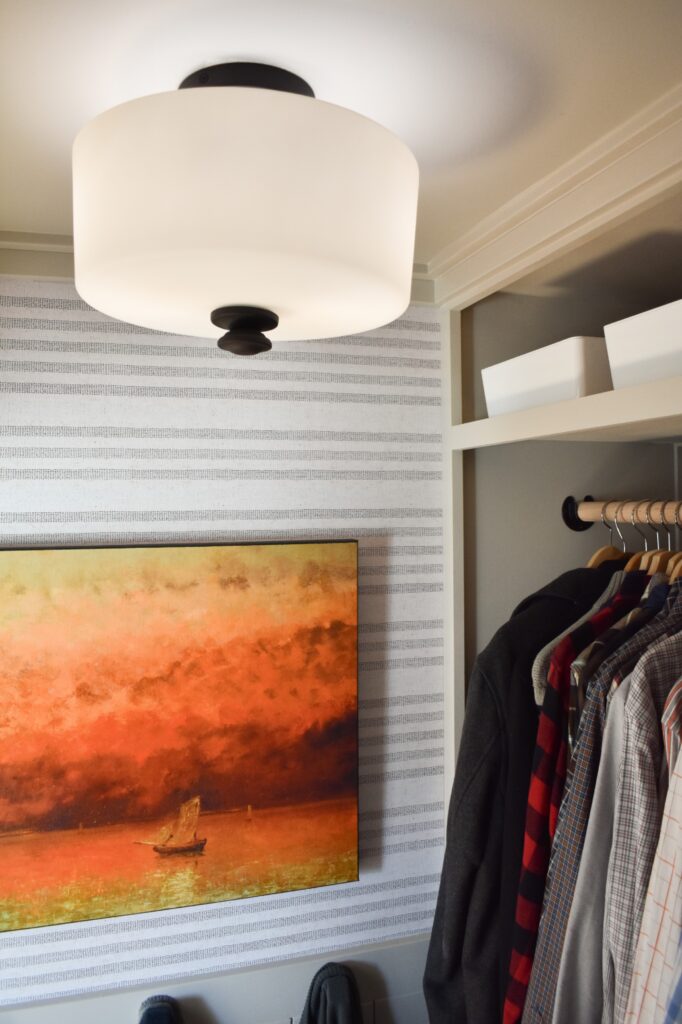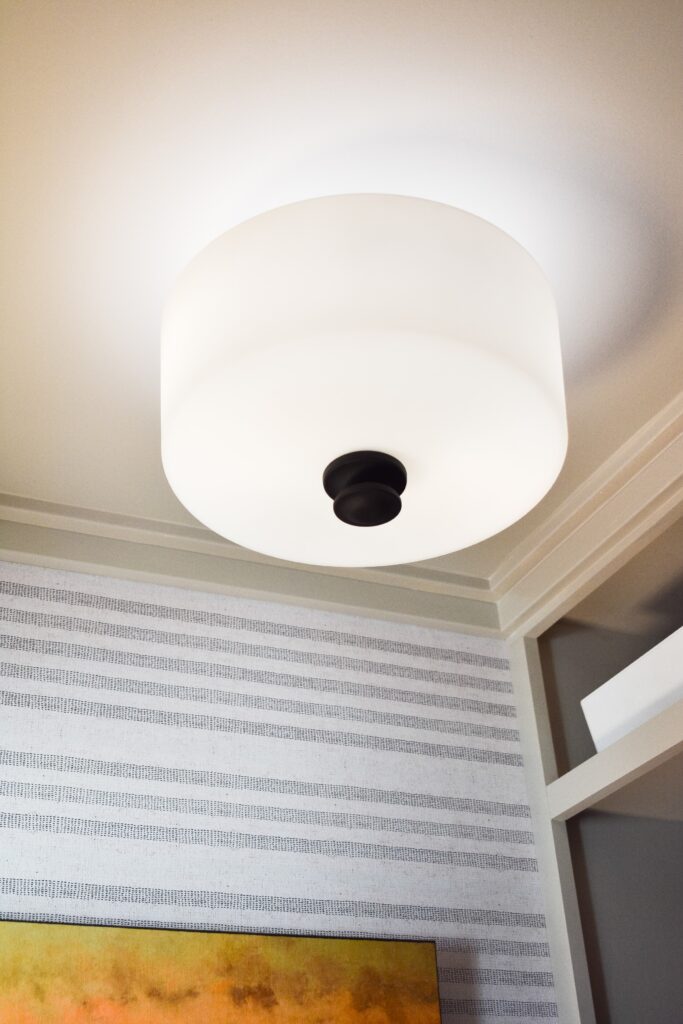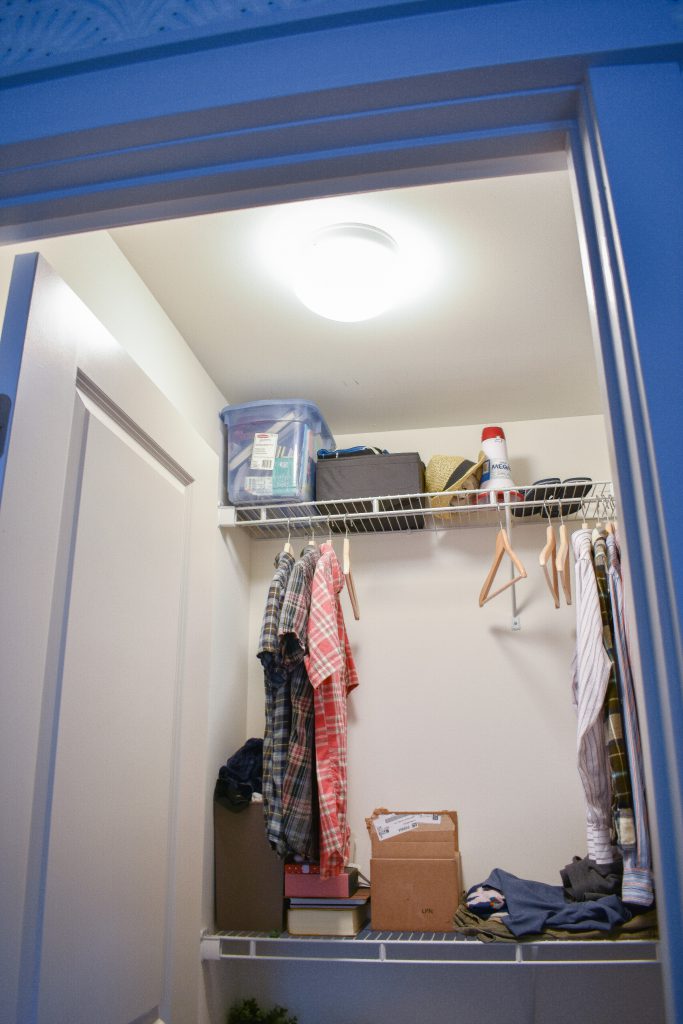 No matter the size of the space, changing out the lighting can make a huge difference in the final design. Because this light is located right under the door I was restricted to a smaller size fixture, but I still wanted something eye-catching with a simple and traditional style to match the aesthetic of the bedroom. Luckily Crystorama designs each of their pieces, regardless of size, with a touch of classic luxury and I was able to find exactly what I was looking for in the Travis 2 Light Black Forged Ceiling Mount. The forged black hardware gives a much needed contrast with the painted ceiling and the shape of the soft frosted glass shade has the traditional feeling I was looking for.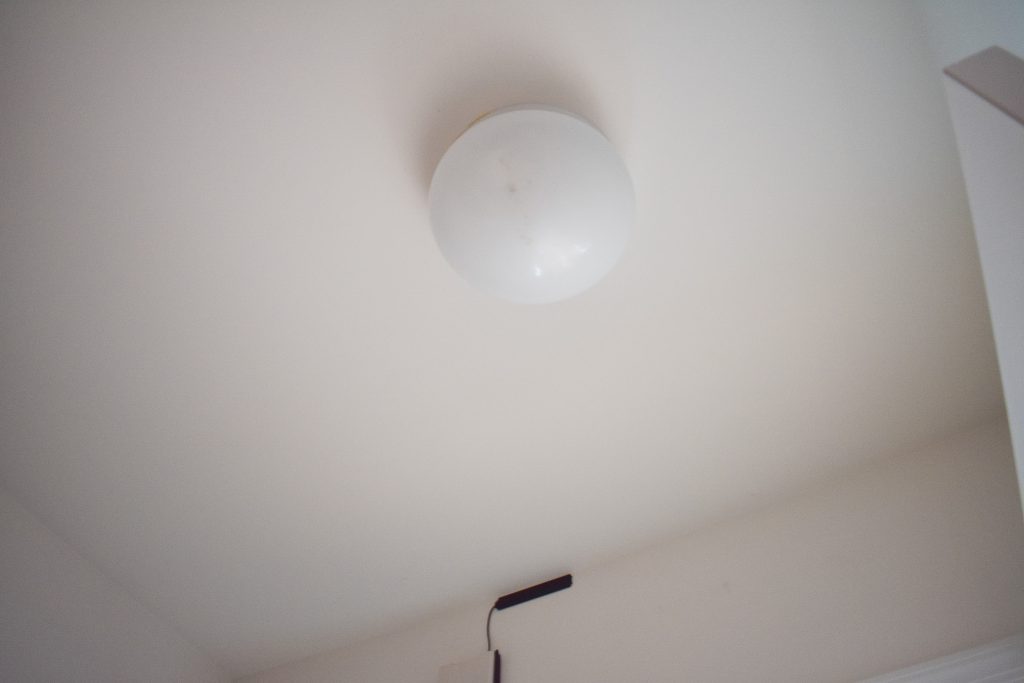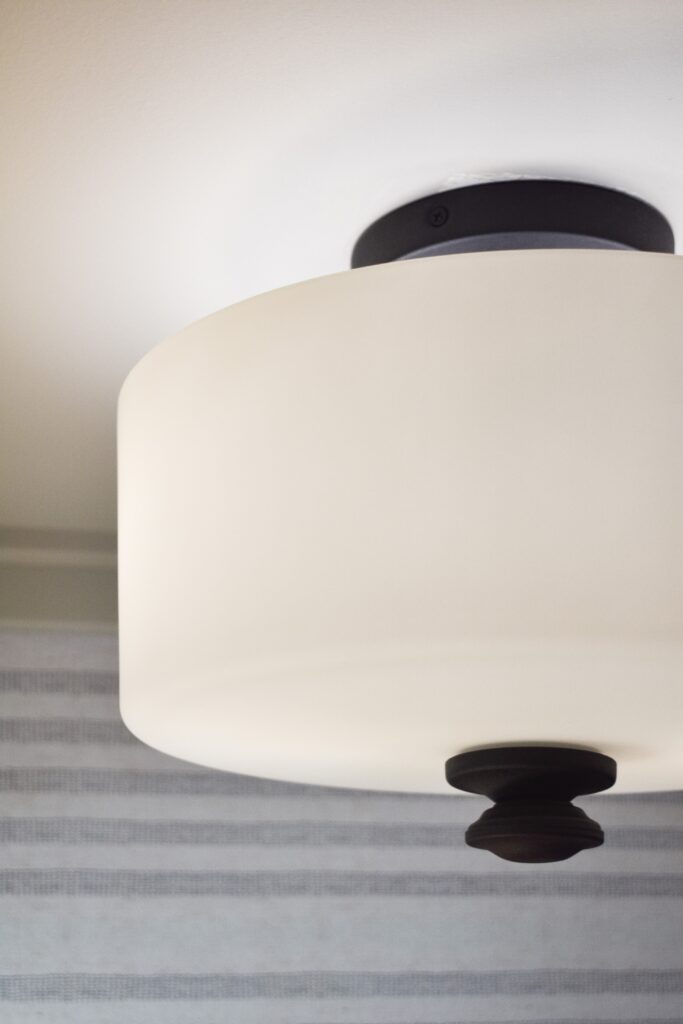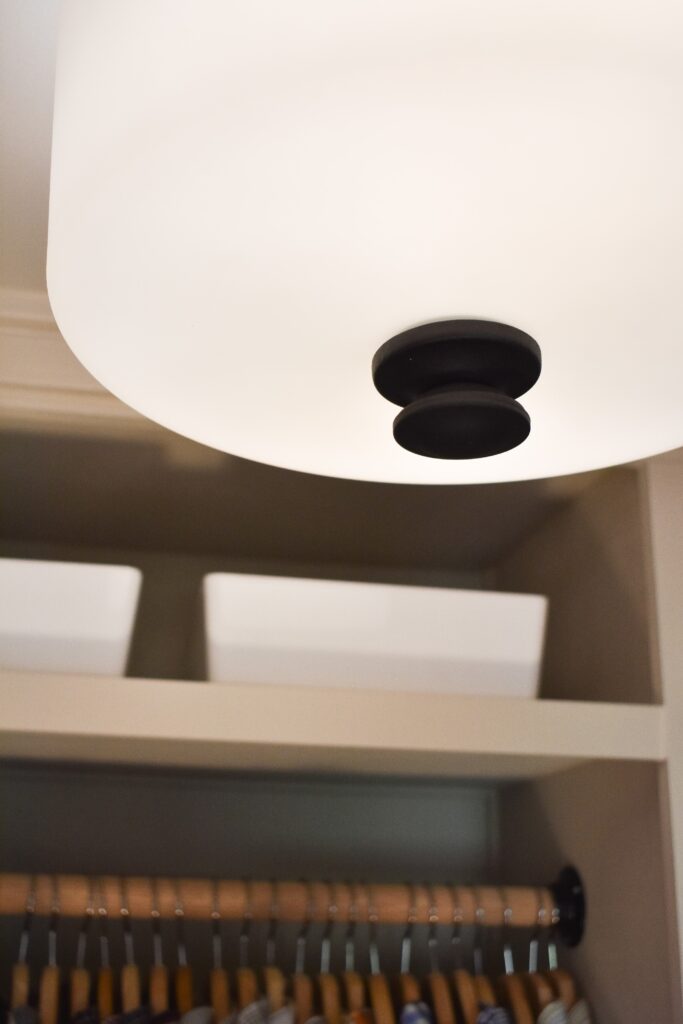 Also, as someone who is just becoming more confident in swapping out light fixtures on my own, I very much appreciated how simple it was to install thanks in large part to the easily labeled instructions that took the guess work out of which piece went where. Working in a small space has added difficulties so anything to make the job easier make a difference.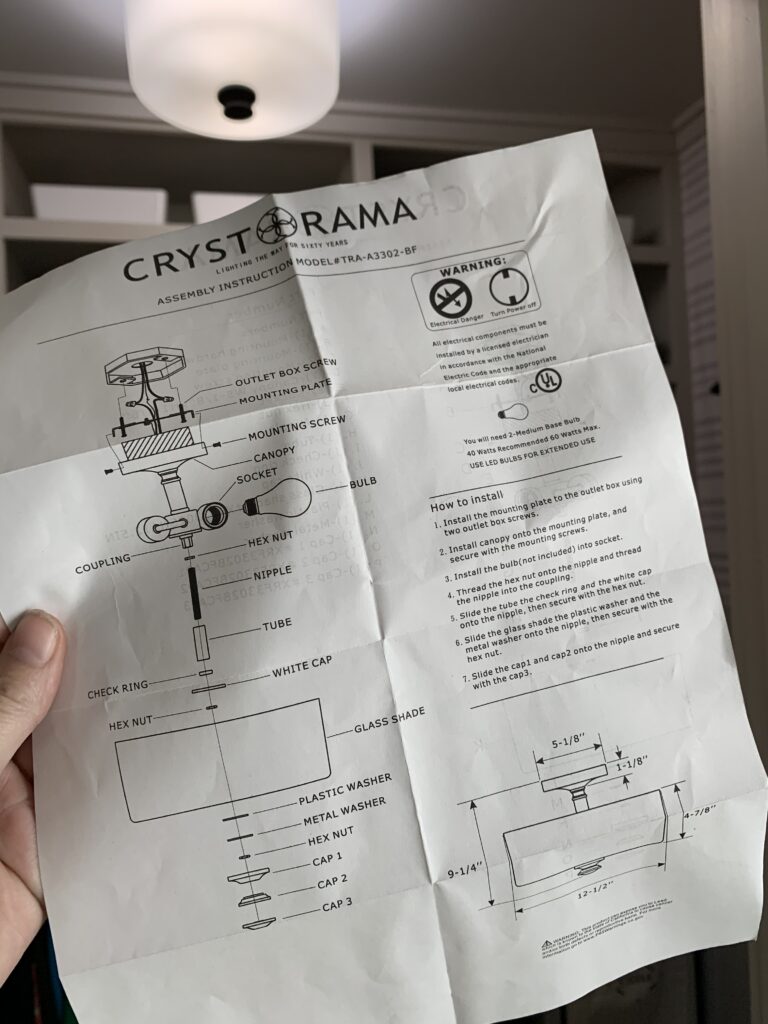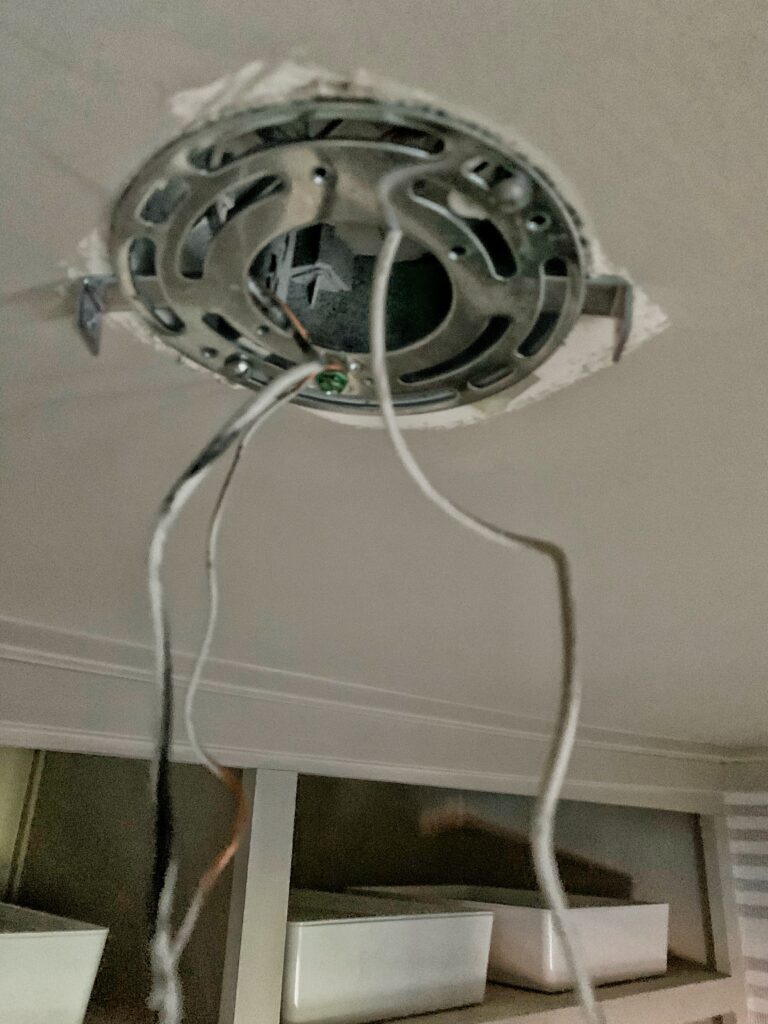 Since this closet was for my husband, first and foremost I wanted to make sure to give him the functionality that he wanted. He is actually really good at keeping things neat so having mostly open shelves made the most sense. Over the last week I built the fronts to the two drawers out of stained poplar to break up the monochromatic look.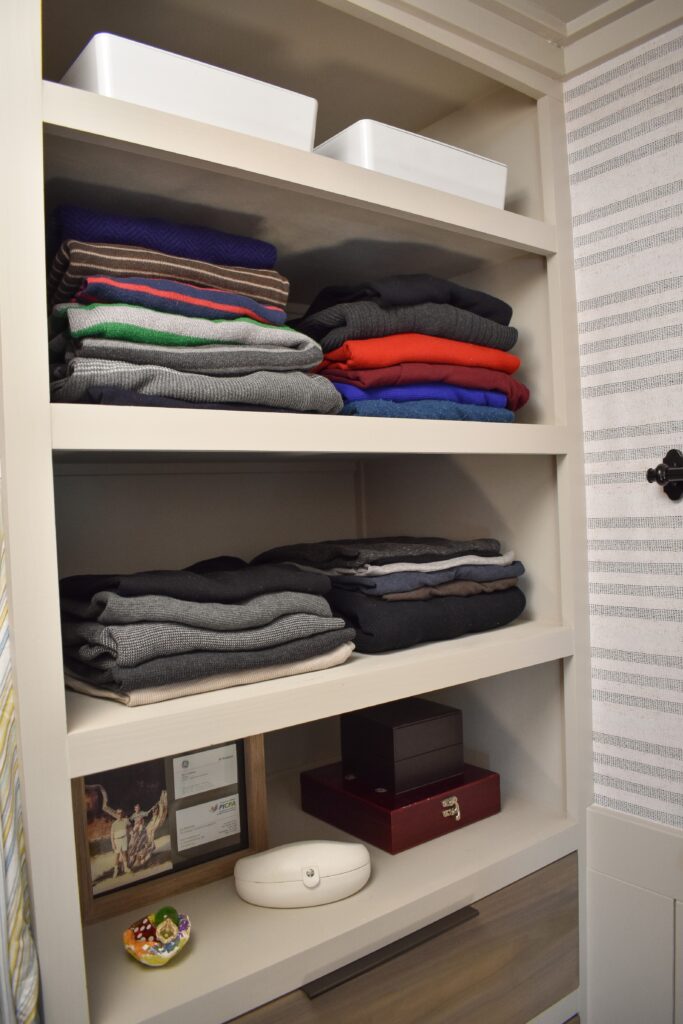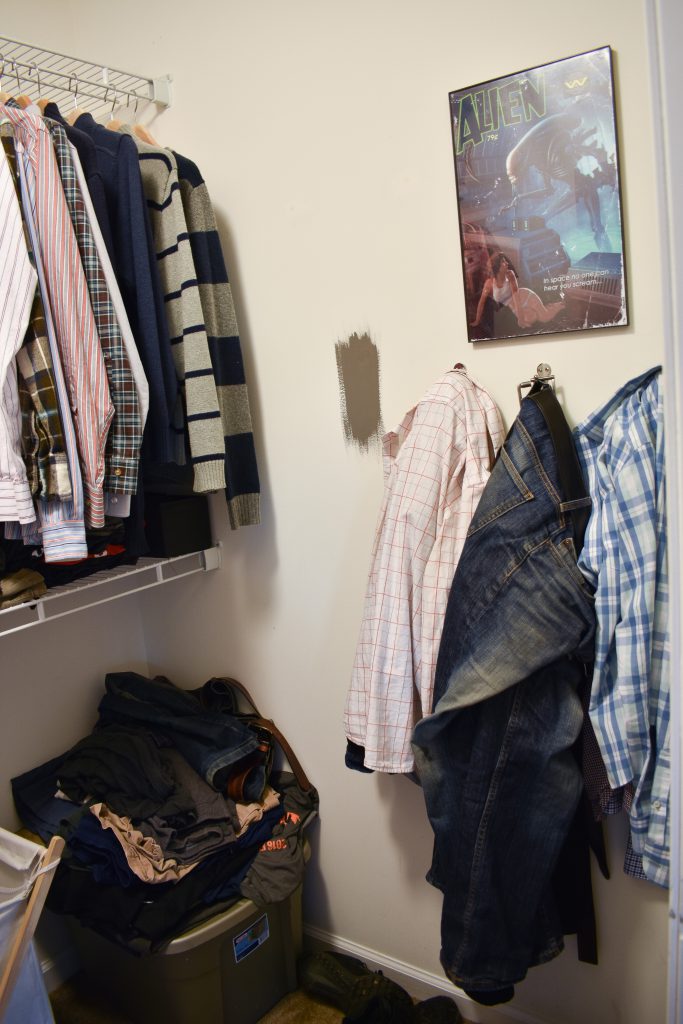 My number one priority was maximizing the storage space so in addition to building the floor to ceiling cabinetry I also added hooks along the walls for easy access to his hoodies, hats, and accessories. And to take advantage of the dead corner next to the door I found a really cool vintage valet to hold his suit. I also picked up some simple IKEA containers to serve as memory boxes for his mementos.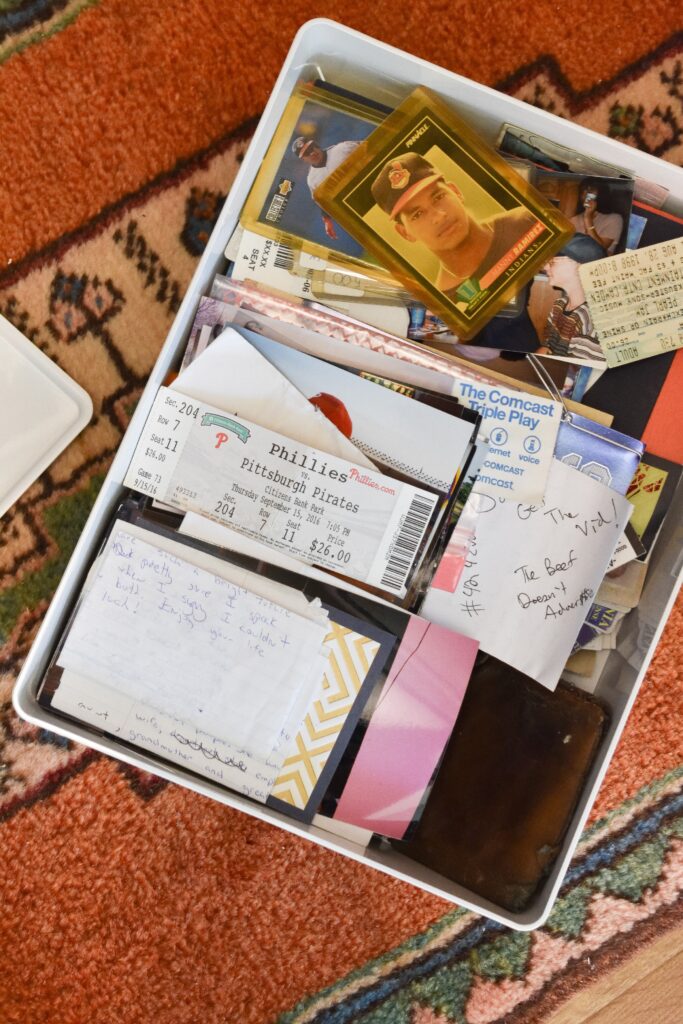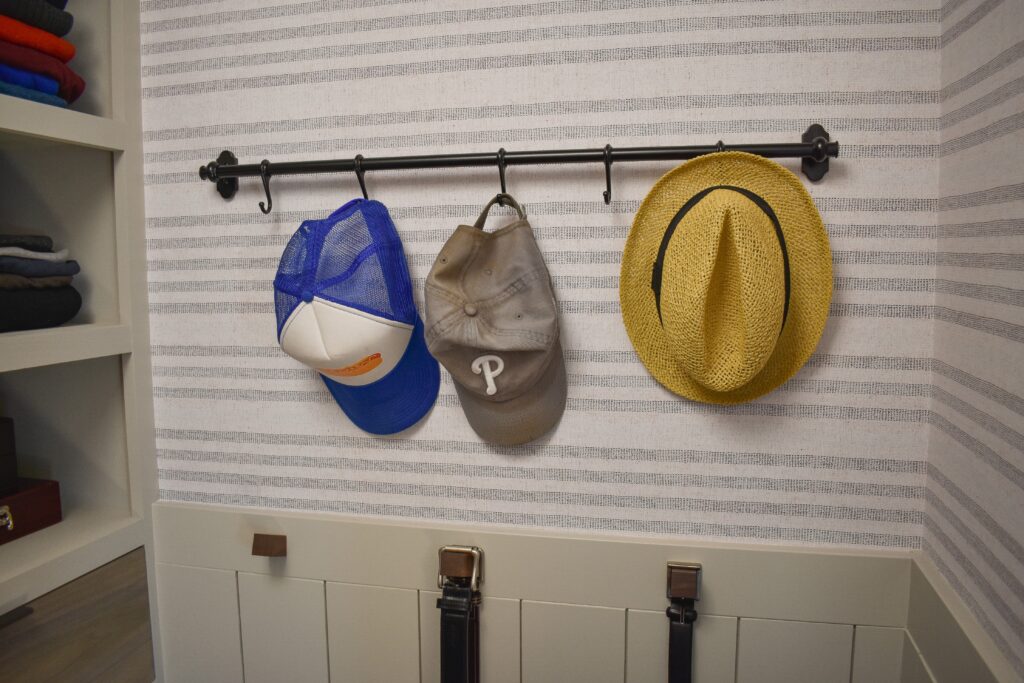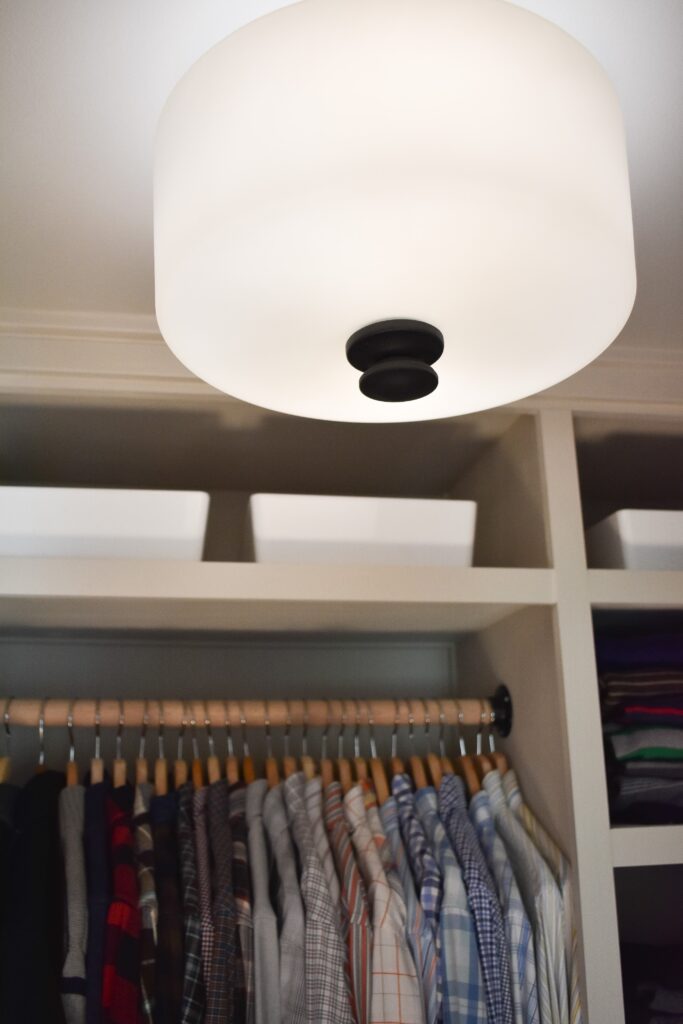 I changed things up from my original plan and didn't add a mirror (he said he probably wouldn't use it) and instead of buying new artwork I hung a piece of artwork that used to be in our bedroom (this was an anniversary present we bought a few years ago from one of my favorite painters).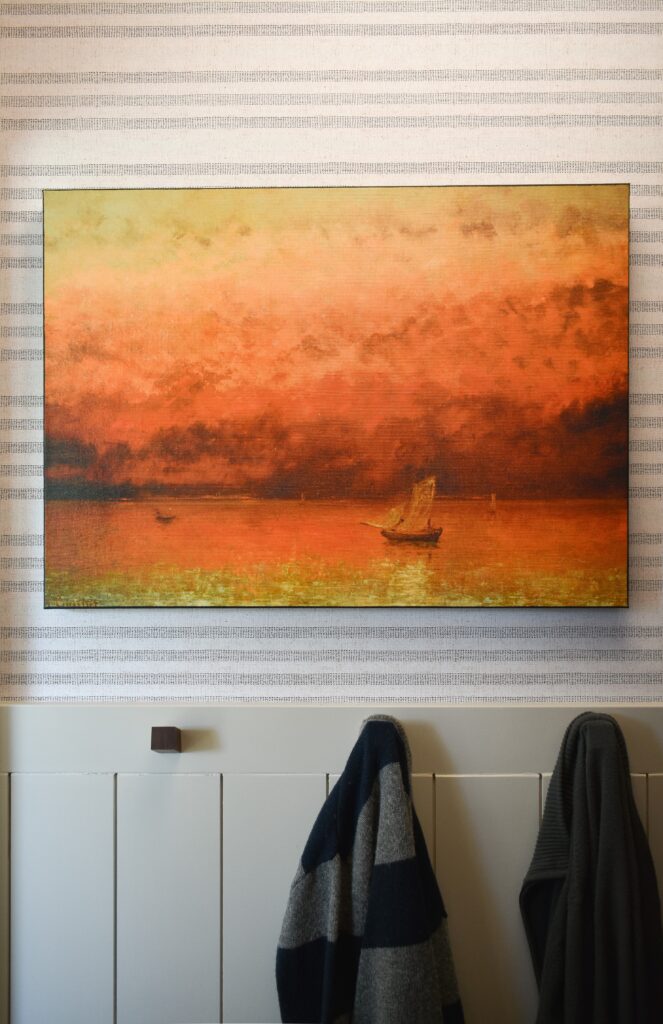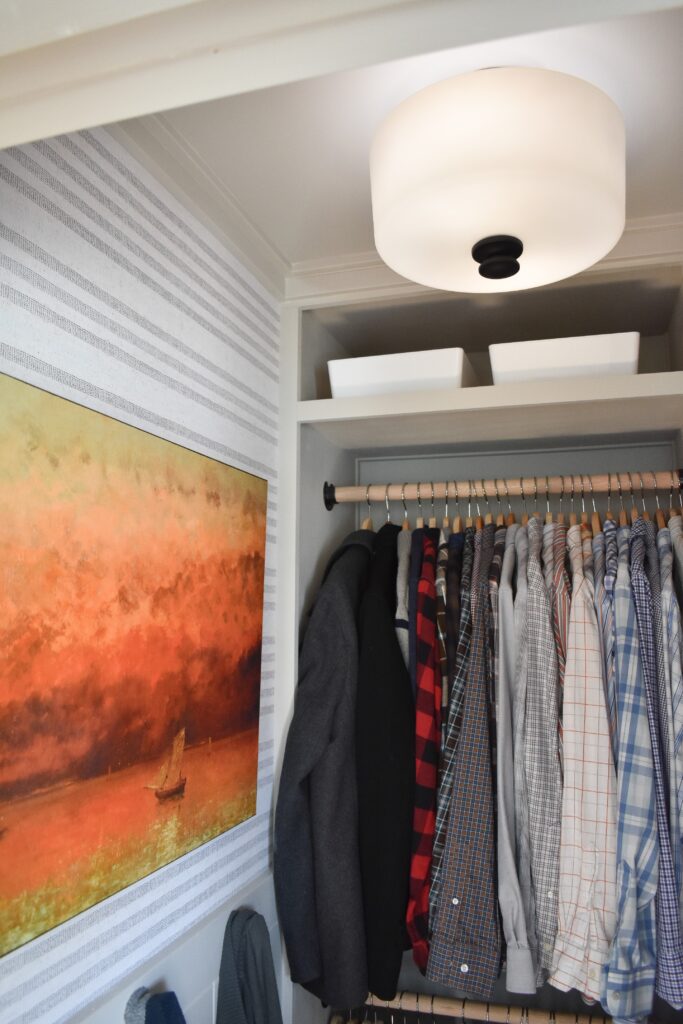 At the halfway point of this challenge I definitely second guessed my decision to join on top of everything else I had going on, but I'm glad that I pushed myself to get it done. It ended up being the perfect amount of work for six weeks, a really needed distraction, and it finished off the bedroom that I took on in the spring so wins all around. Now I'm looking forward to putting up my feet for the weekend, reading through the One Room Challenge reveals, and getting inspired for my next project.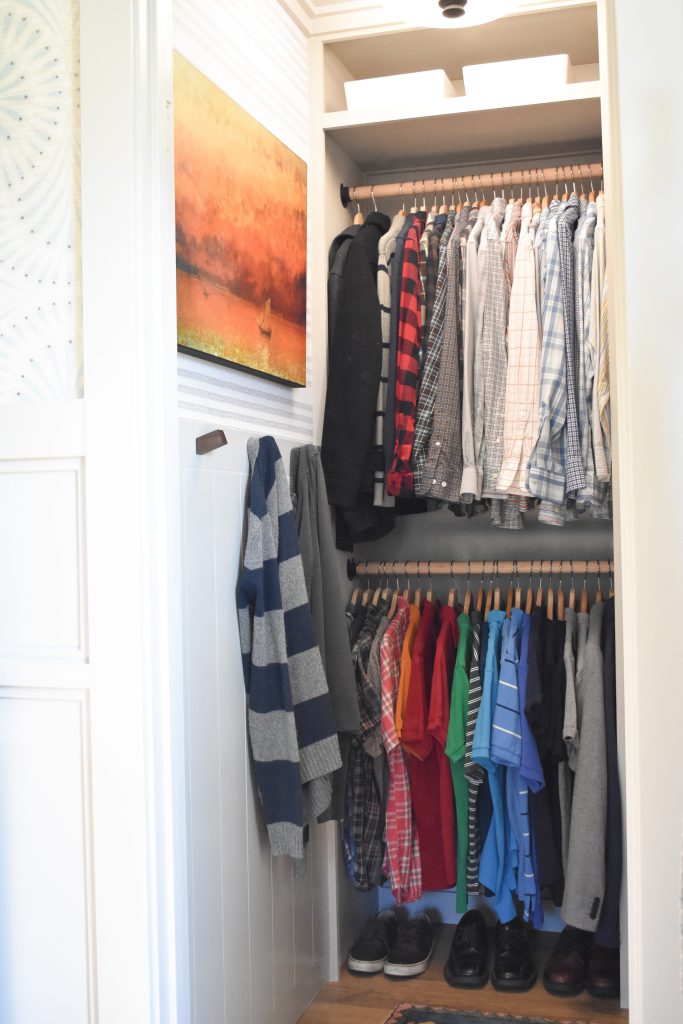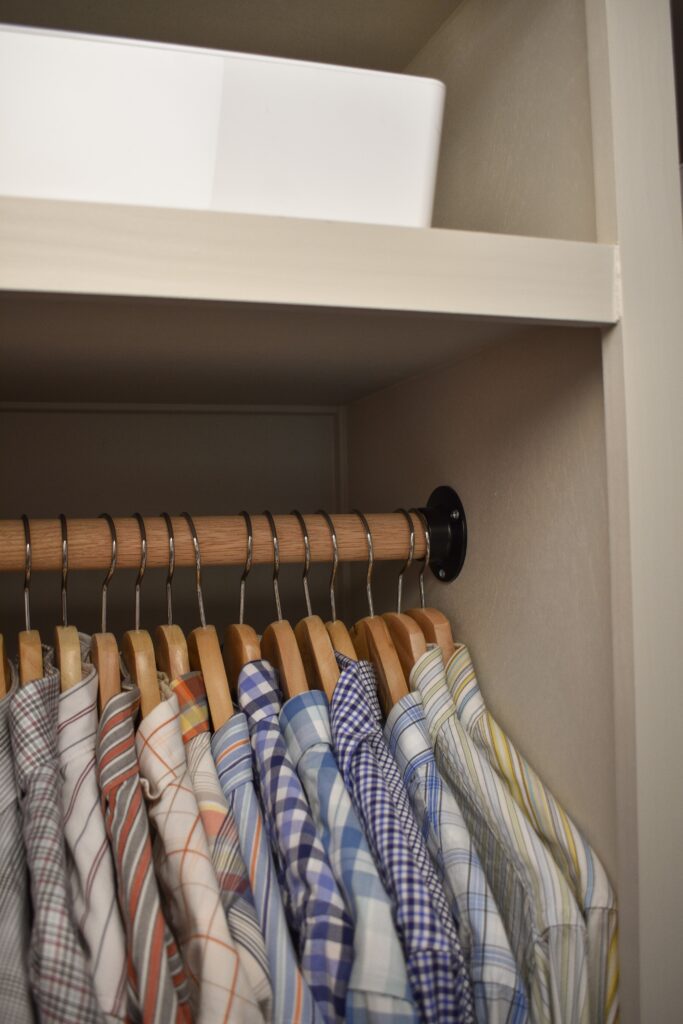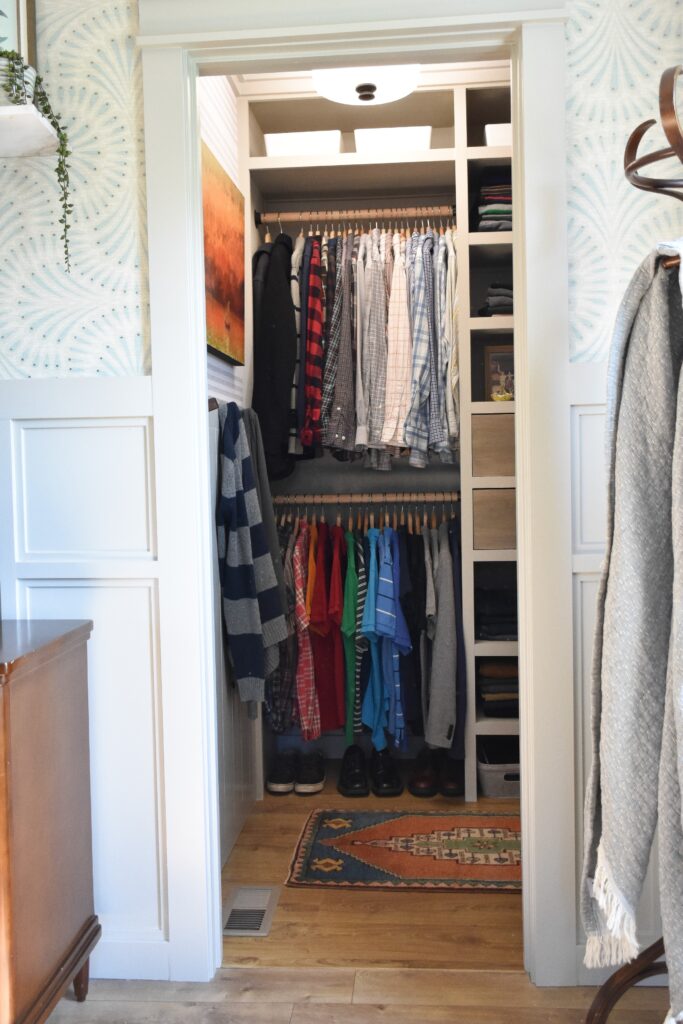 ---
Shop This Room
Light Fixture | Wallpaper | Laundry Basket | Paint Color
Rug (similar to my vintage find) | Valet (similar to my vintage find)
I'm trying to keep a closer tab on how much I spend on my DIY projects going forward to give you guys a better idea of what you are looking at cost wise if you'd like to take on a similar project yourself. I did use leftover shiplap from the master bedroom along with a few pieces from my wood scrap pile, but other than that here is a breakdown of what I spent: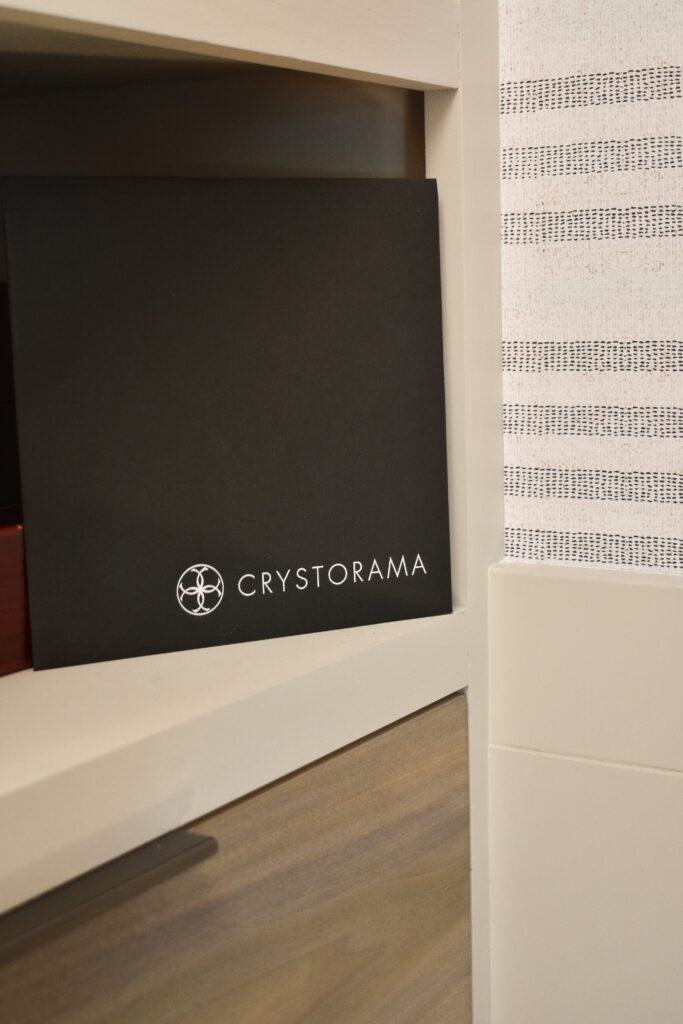 Thank you again to Crystorama for sponsoring me and this project!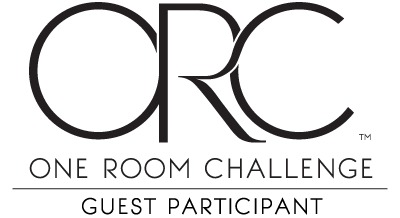 BETTER HOMES & GARDENS IS THE OFFICIAL MEDIA PARTNER OF THE ORC!
The Fall 2020 One Room Challenge® is sponsored by High Point Market
With Color Impact Partner