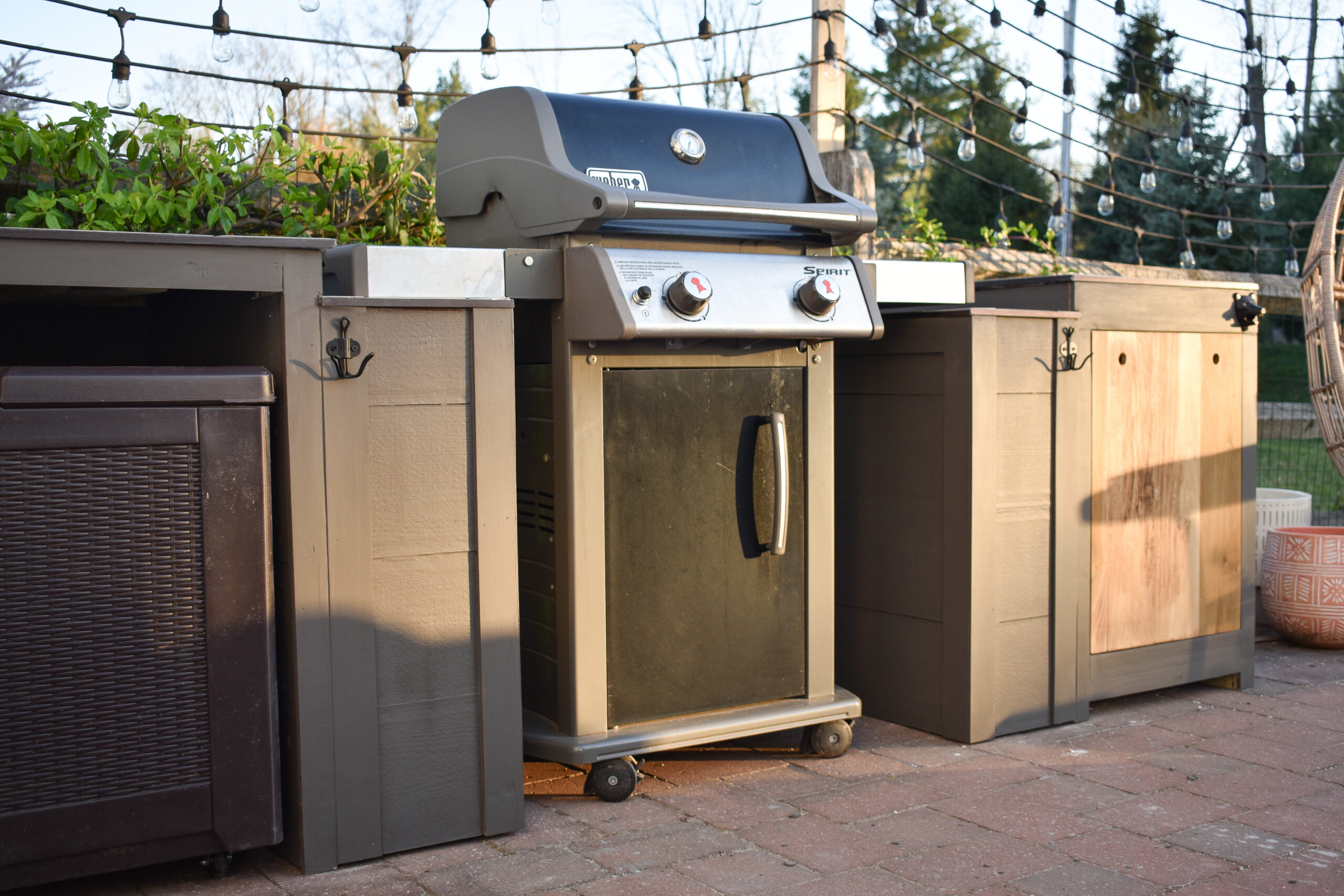 It's not uncommon for us to have pretty chilly weather in early April in eastern PA so any day when the weather cooperates I'm planning on grabbing a few hours outside to get my three big ass builds finished – starting with the grill area.
Week 1 / Week 2 / Week 3 / Week 4 / Week 5 / Week 6 / Week 7 / Week 8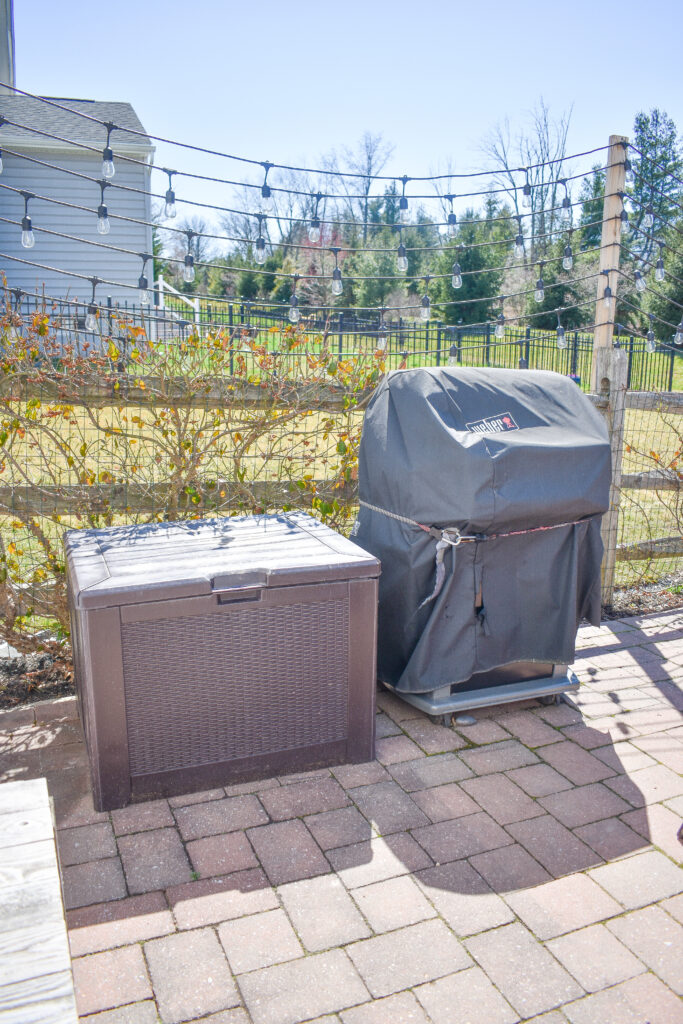 The final product may not look like it but I have been trying to conceptualize this area for years — which is one reason I wanted to use this year's ORC to push me to finally make a decision and get it done. After overthinking the design in tons of different ways, when it finally came time to build I decided the best approach was to concentrate on the most important things I wanted in this spot and stick to those:
A spot to hide our storage container
A spot to hold my grill tools and our outdoor accessories
A spot to put food and supplies while I'm grilling
A spot for the grill to live when in and not in use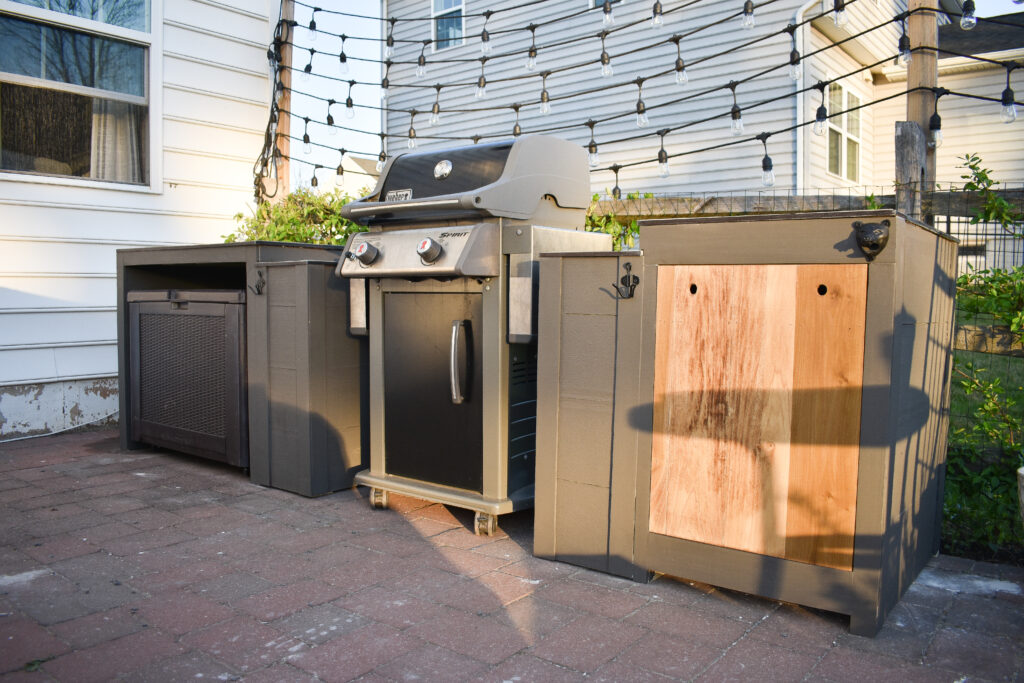 With those four guidelines in mind, I drew up a really simple design and got to work taking measurements and building the frames out of pressure treated pine. For the countertops I used the tile that I had originally bought for my bathroom remodel, but didn't end up using, which I'll also be using to refinish the patio table. I had actually mulled the idea of trying my hand at concrete counters before I remembered that I had this tile and lucky for me it gives me a really similar look with a lot less work.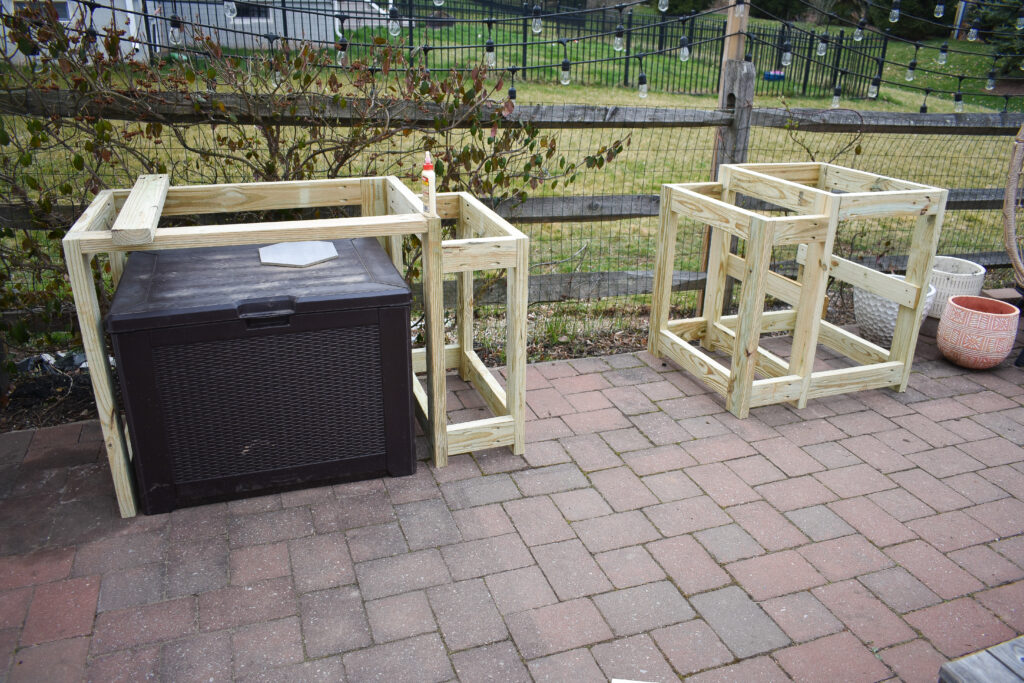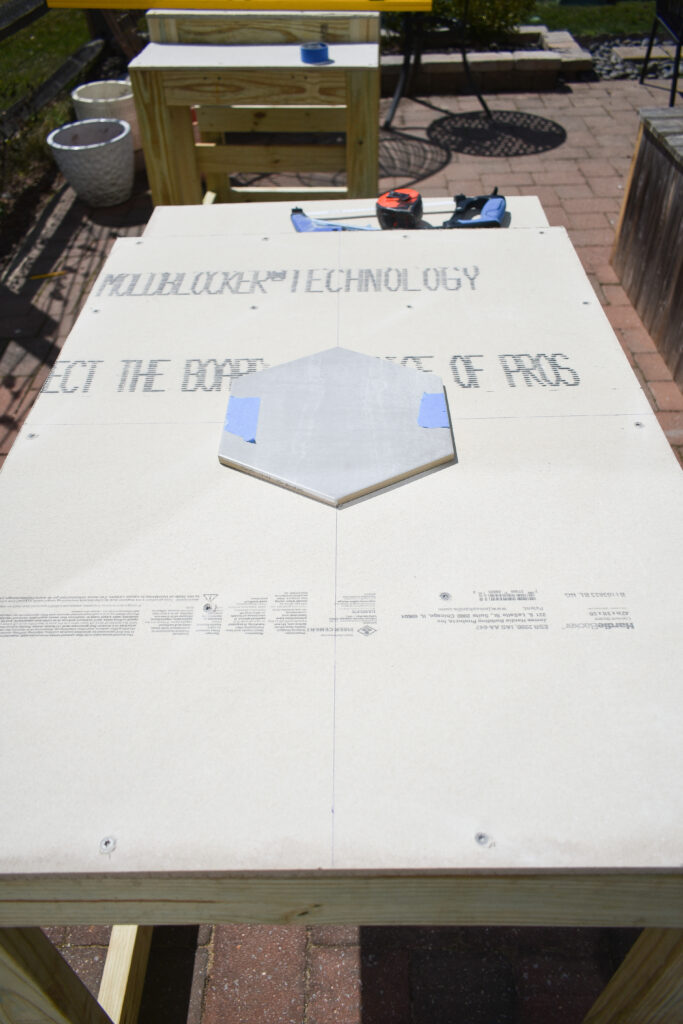 To cover the rest of the exterior I wanted to make it as weather proof as possible so it could hold up to rain, heat, and snow and I ultimately decided to try something brand new and use Hardi Board siding. It required getting a scary looking new saw blade, but was a lot easier to work with than I thought and i love that it could be painted with whatever color of exterior paint I wanted (this time I kept it simple and went with Sherwin Williams Urbane Bronze).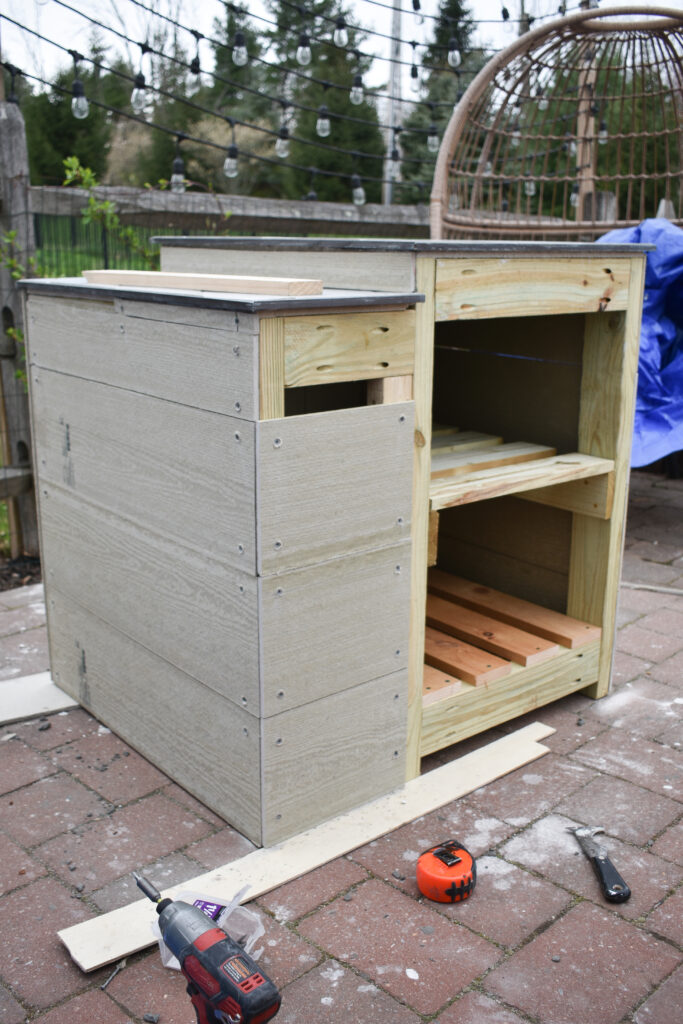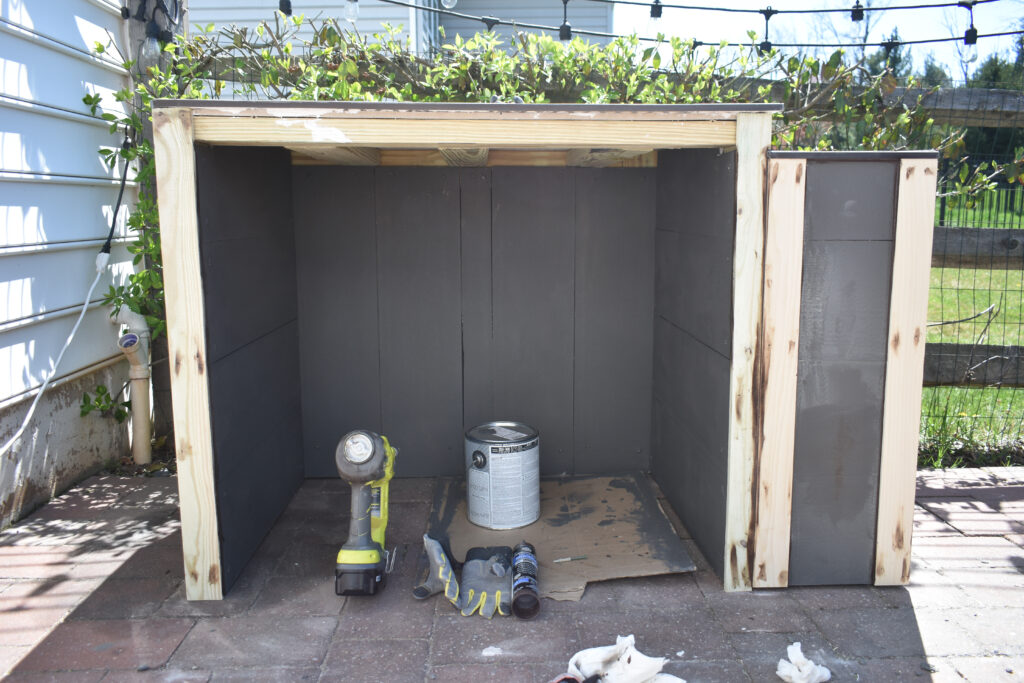 Then things went a little bit sideways — the final trim pieces took about 3 times longer than I was planning because of a few unexpected obstacles (like having to rip all of my 3/4″ boards to 1/2″) and a few oversights on my part (reminder – always check to make sure your caulk is paintable). So there's still more clean up that needs to happen in this area that I'll have to squeeze in at some point but I'm at least in good shape to move on to other things.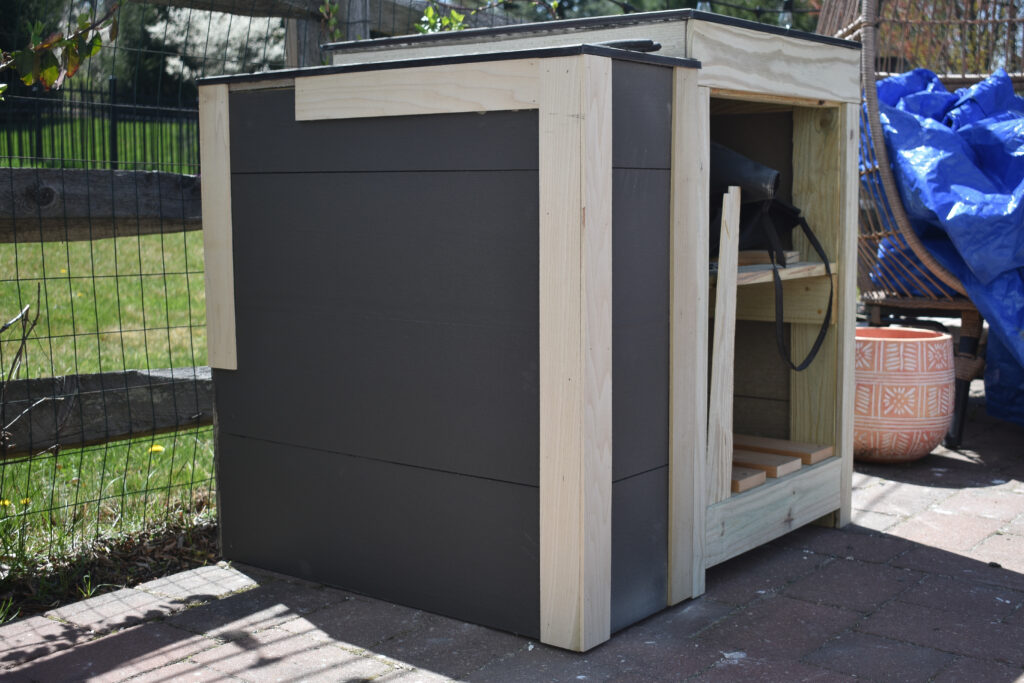 My shoulders are already sore and my fingers already have more than a few scrapes but the heavy lifting has just started because I still have a brand new table and pergola to build from scratch over the next two weeks so bring on the Tylenol and cross your fingers that the good weather continues for me!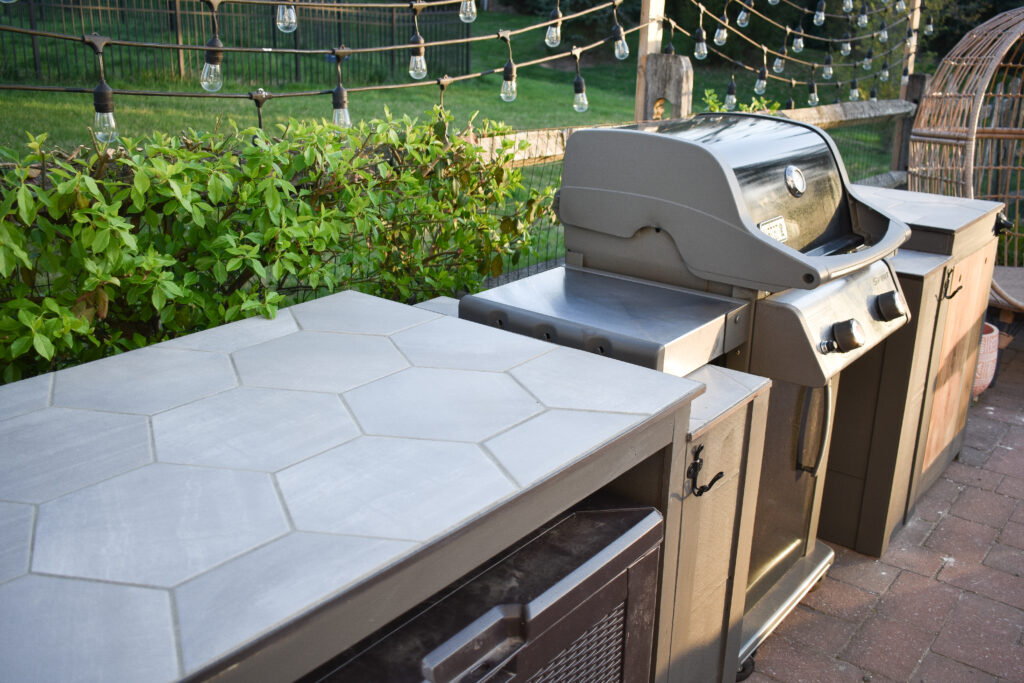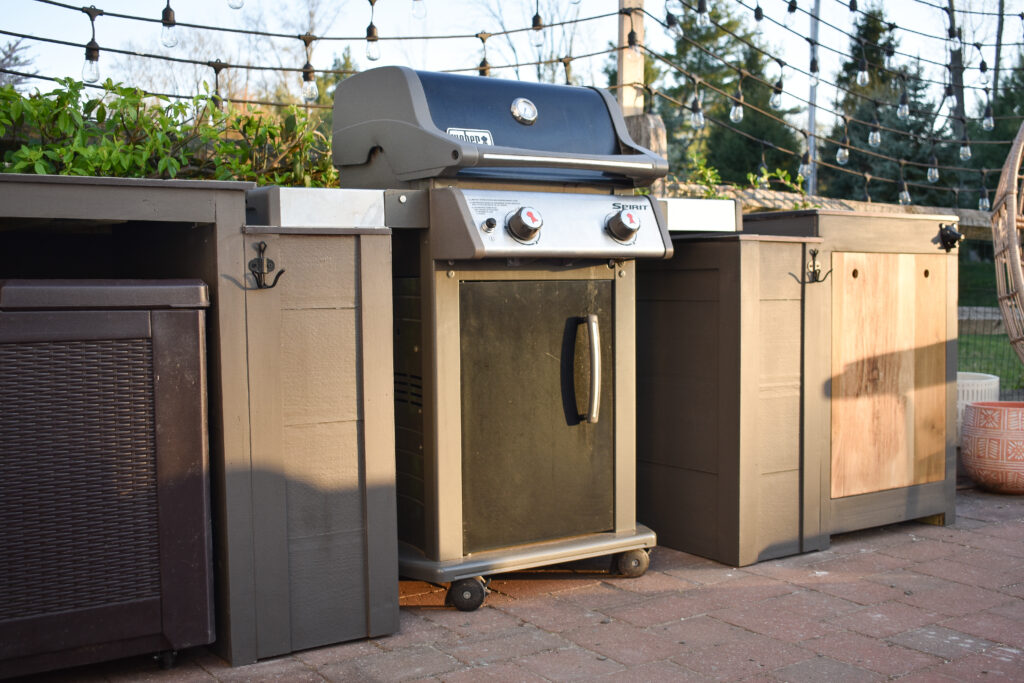 If you'd like to take on a similar project yourself this summer be sure to check out all of the designs available on their website, and use my code HILLTOWN to get 10% off. Stay tuned to see how it all comes together over the coming weeks.
And don't forget to check out what all the other featured and guest participants are up to each week on the One Room Challenge blog!