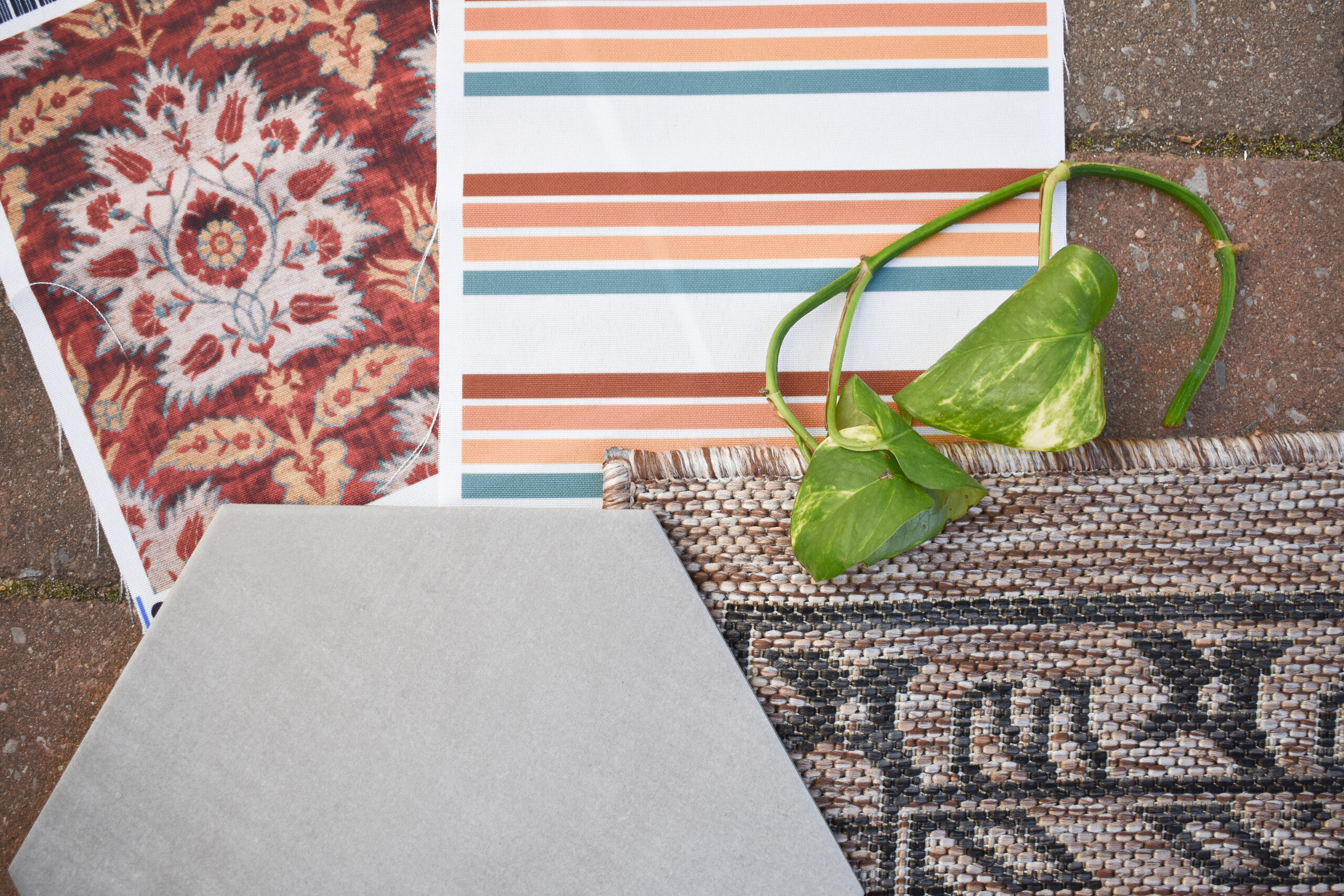 One thing to know about me — I'm not really an outside person….but I want to be — preferably with a comfy spot to sit in the shade and sip a cool drink. We spend plenty of time outside as a family during the summer watching the boys play baseball, swimming in my parent's pool, or escaping away to Hershey Park for the weekend, but we don't spend that much time outside at our own home and that's what this year's One Room Challenge is all about.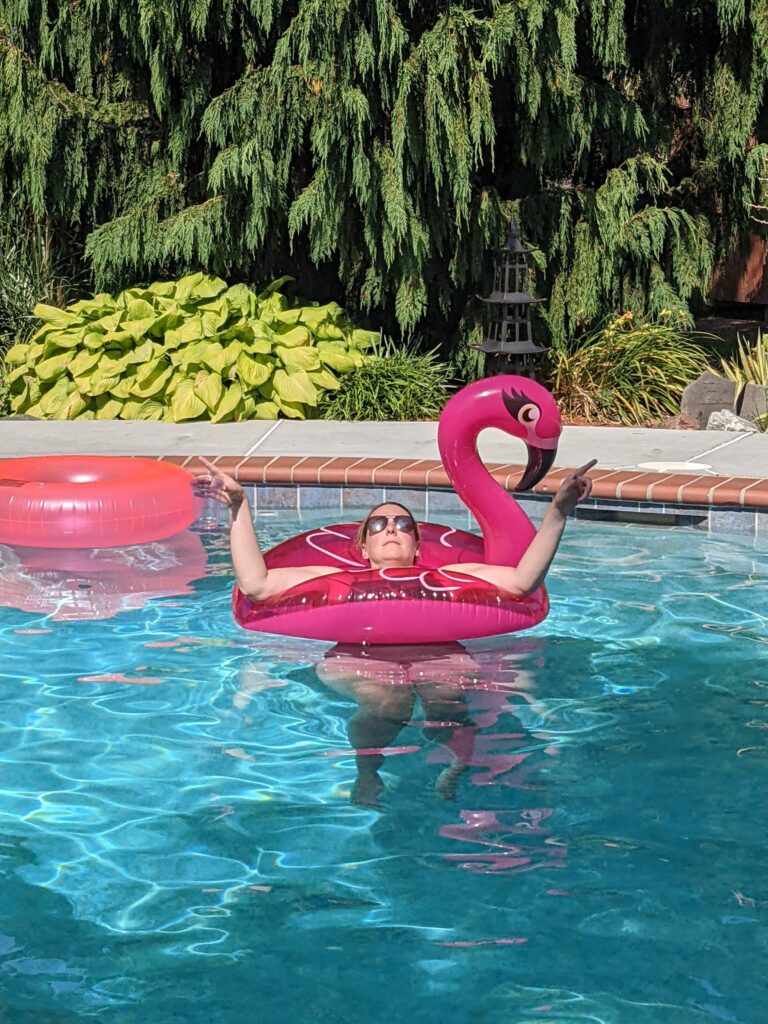 Week 1 / Week 2 / Week 3 / Week 4 / Week 5 / Week 6 / Week 7 / Week 8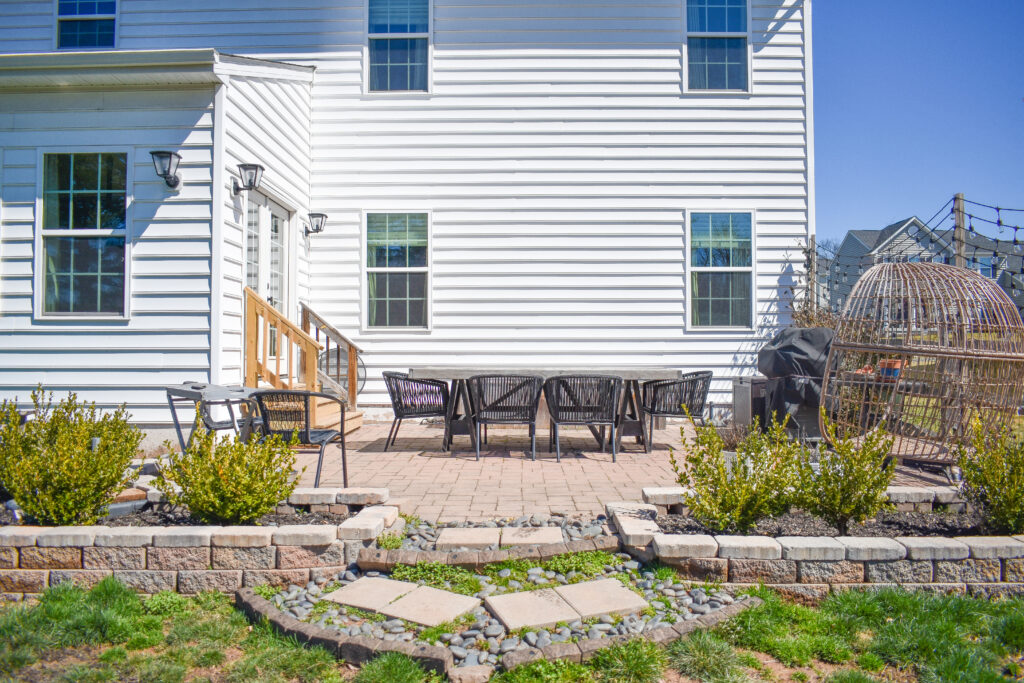 Now don't get me wrong – the boys will spend hours outside on summer nights playing wiffle ball with their friends and I spend more than enough time in my garage/workshop….but all of that activity happens at the front of our house because no matter what we do in the back there is one thing we cannot control – THE SUN! Because our house faces east to west, during the summer the backyard gets hit with the full force of the sun every day from noon to seven o'clock at night making it unbearably hot and really uncomfortable.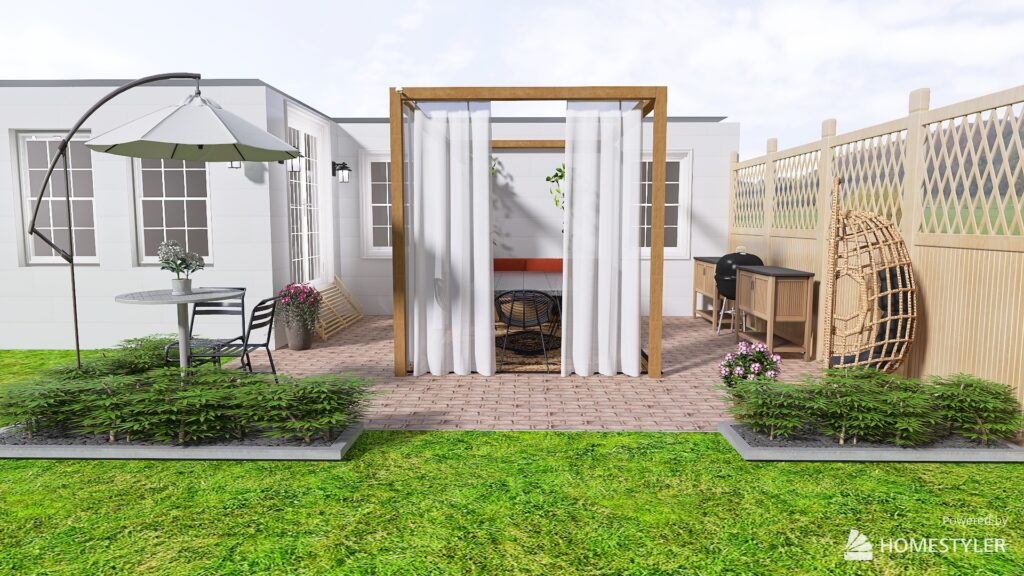 Enter the centerpiece of my backyard plan – a new pergola over the dining area from Toja Grid. I have been mulling over the idea of adding a pergola for years and always shot it down because I couldn't figure out a way to add one without blocking out the two exterior windows which are the only two that give light to our living room. But after looking through the options from Toja Grid I realize that I could add a free-standing Pergola right above the dining room table and a) avoid blocking the windows + b) keep that area in the shade all day and hopefully cool it down enough to eat dinner under in the evening.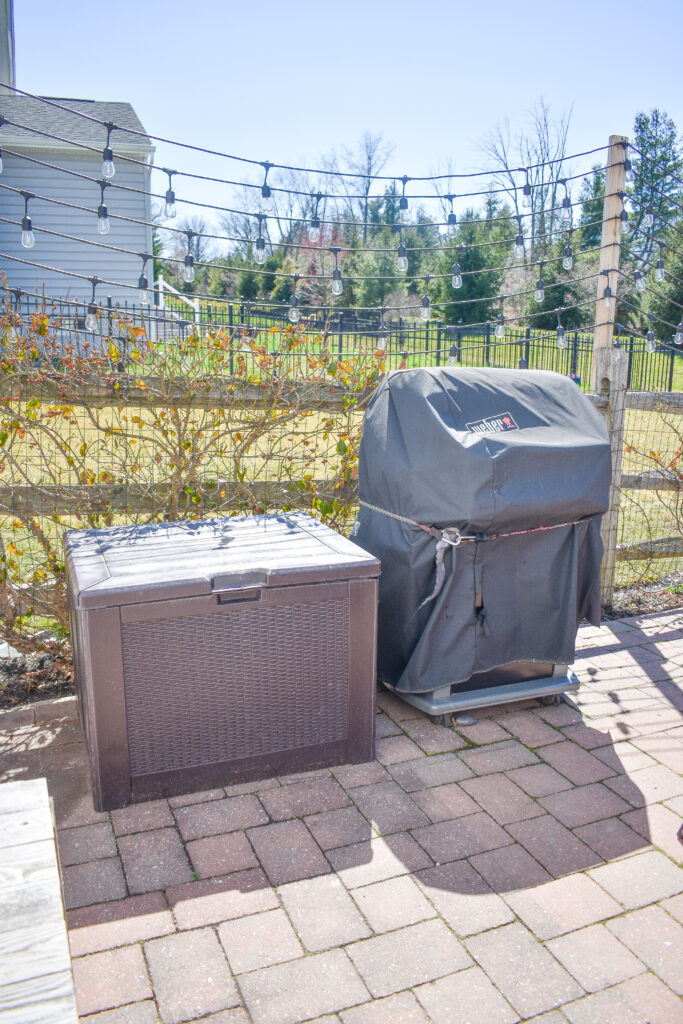 The other big project on my list is to finally build out some countertop and storage space around our grill. I'm going to keep it pretty simple but I really just want a space to move my bbq tools so they don't have to take up space in my kitchen and store some basic outdoor supplies.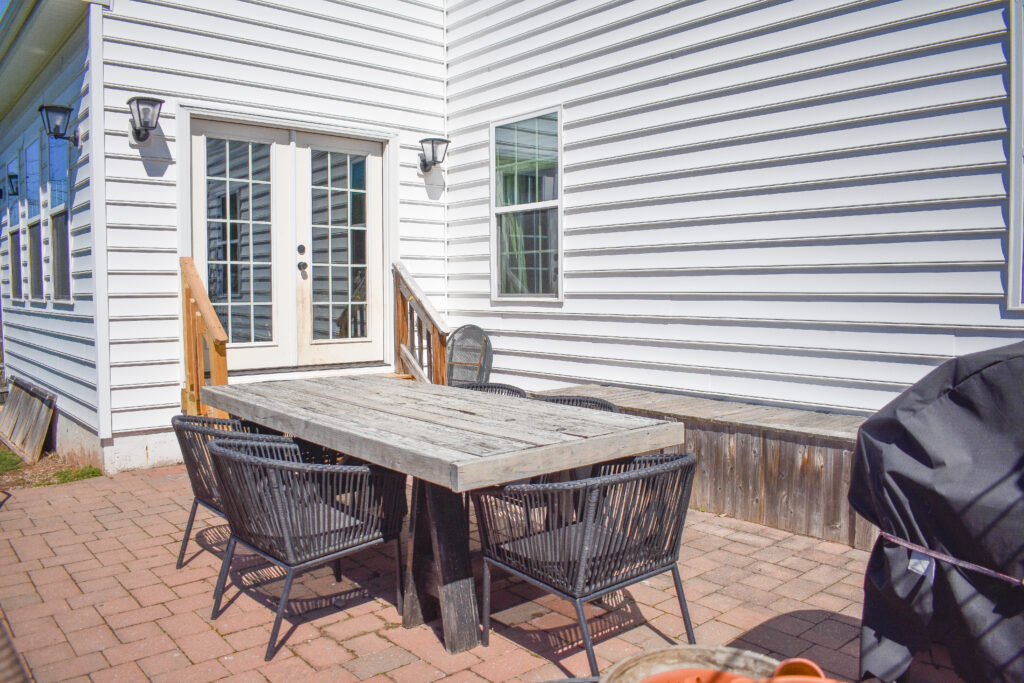 Besides the grill and the pergola, I'm not adding anything else new but will be giving pretty much everything else on the patio a makeover in some form or another including giving the table a new top, re-upholstering and adding some new seating, and adding some herbs to my planters and hopefully some other plants that I can keep alive.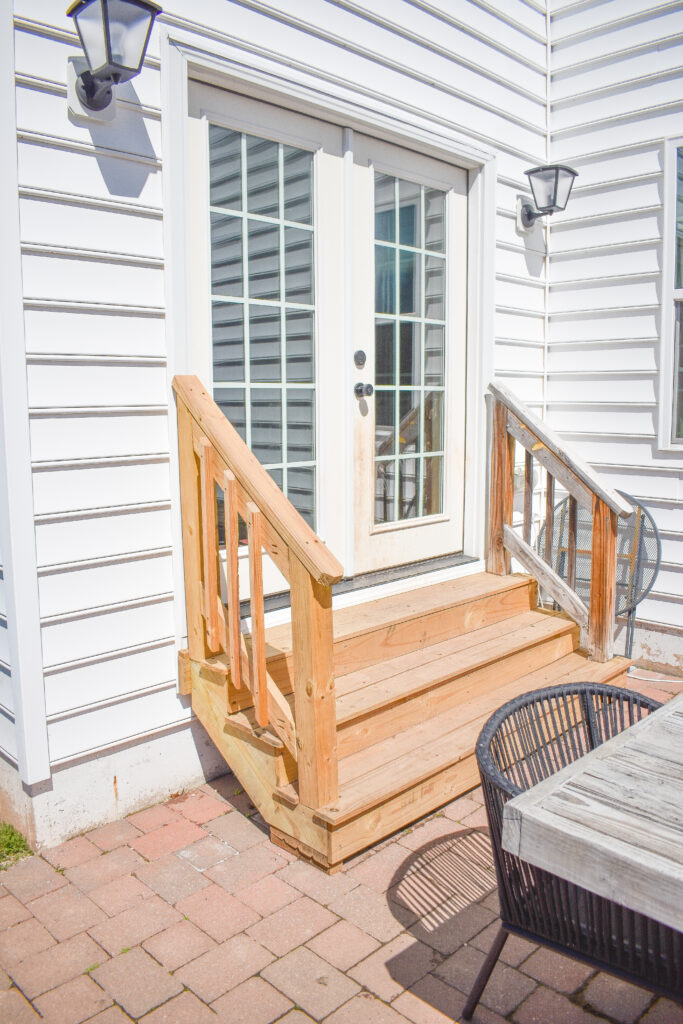 I'd also like to find a way to add some lighting inside the Pergola that was either solar powered or battery powered but I'm still working on that. Between the sconces that we added to the exterior last year and my beloved cafe lights the lighting out here in the evening is really wonderful so I'm keeping my eye out for the perfect thing to enhance the mood — I also haven't ruled out just adding an old chandelier filled with candles if I can find the perfect one. One thing that will definitely get added that I'm super excited about is an outdoor fan provided generously by Kichler Lighting to keep things even cooler.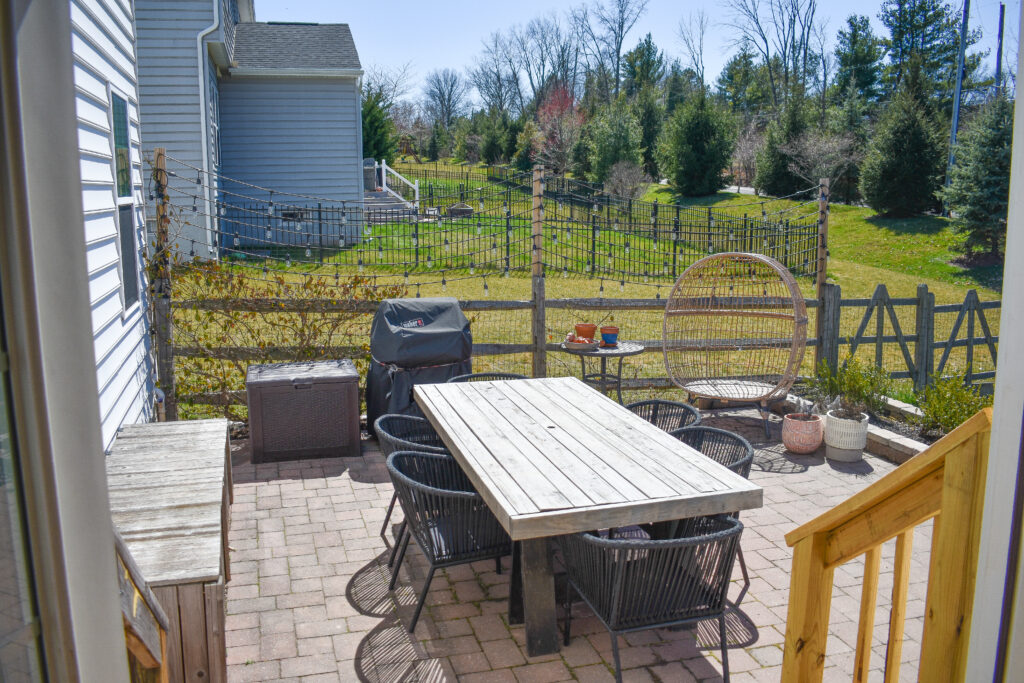 Of course all of this is subject to the PA weather so please send any good vibes you can share my way for at least an early spring and at least a few warm weekends. I think I have enough of a mix of projects to be able to make it work with a few rainy weeks — but I'm really hoping for much dryer weather than we had last year to get it all done.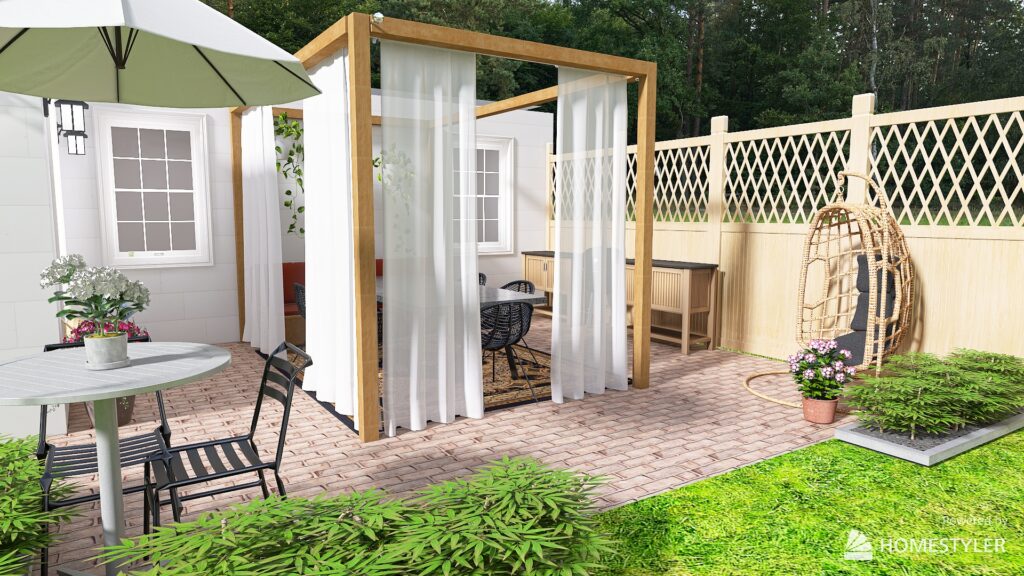 The centerpiece of this whole project is going to be my new pergola from Toja Grid and I'm excited to get that started and share the experience with all of you. If you'd like to take on a similar project yourself this summer be sure to check out all of the designs available on their website, and use my code HILLTOWN to get 10% off. Stay tuned to see how it all comes together over the coming weeks.
And don't forget to check out what all the other featured and guest participants are up to each week on the One Room Challenge blog!