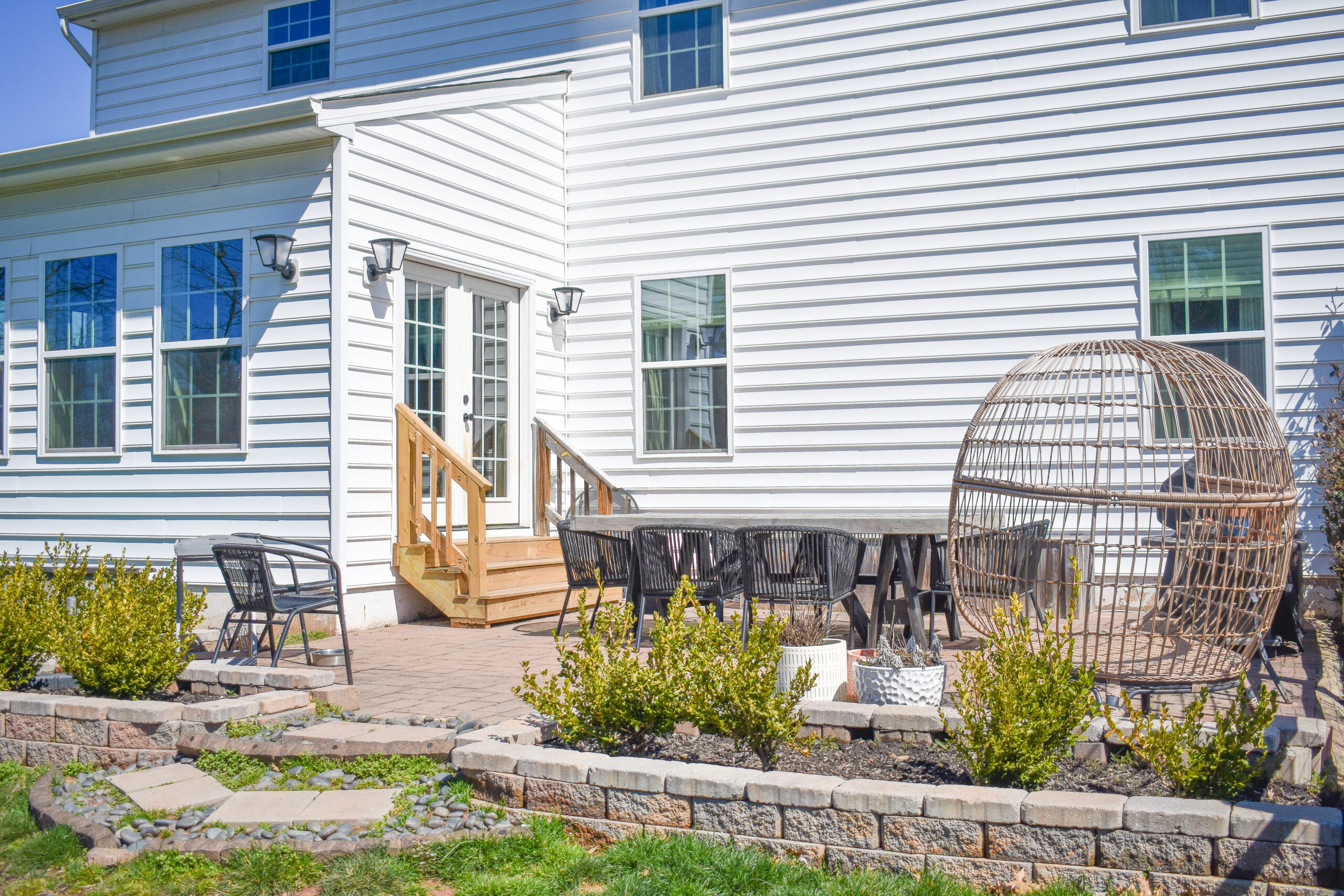 Well here I am again – can you say that you're surprised? After taking the fall off I'm back again and this time I've got something planned for the One Room Challenge that I've never done before, and in fact is one of my favorite things to watch my fellow ORC'ers work on each year. More on that in a just a little bit but first…here's the obligatory introduction to anyone new to my little corner of the web…….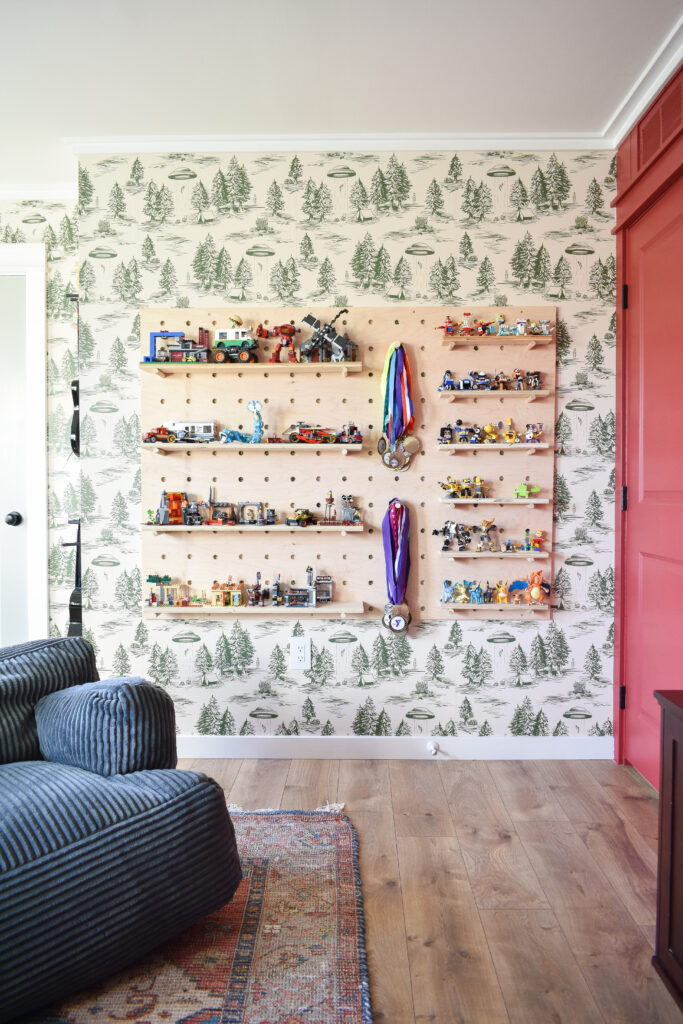 (Be sure to visit my Home Tour page if you want see more before/afters).
I started Hilltown House just about 9 years ago and it just happens to be my 9th time participating in the One Room Challenge — maybe when I hit ten I'll get a toaster oven! Over the years I've discovered that I'm most comfortable putting my own spin on traditional design while always making sure that my spaces are liveable and don't take themselves too seriously. In year's past I've tackled the Guest Bedroom, the Front Room and Dining Room, our foyer, staircase, and loft, my boys gameroom, my entire en-suite including the bedroom, bathroom, and both my husband's and my walk in closet, and last spring I made over our sunroom/morning room……and if you were to walk out those French Doors you'll step right into my latest entry.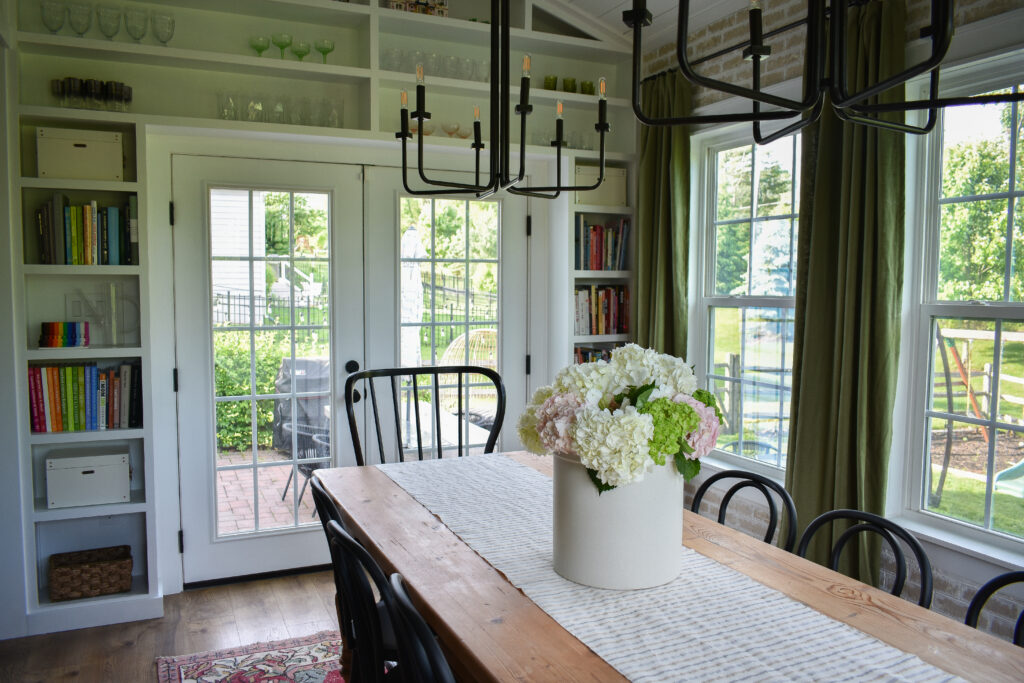 Spring 2023 One Room Challenge – The Backyard Patio
At the start of the year I shared a list of what projects I had on my 2023 list, and if you read that post you know that the backyard was definitely not on it. But here's what happened — I got a really good collaboration opportunity from Toja Grid to try out one of their DIY pergola kits and the wheels started spinning as to how I could give our patio some updates before the summer starts and make it a nicer place to spend time in when the sun starts to hit the backyard nonstop. AND FOR ONCE – I won't have to tear up the inside of my house to make it happen! All of the work can stay in my garage or outside and the knowledge that I won't have to stare at a pile of tools and supplies when I wake up or eat dinner really sealed the deal to join in at least one more time.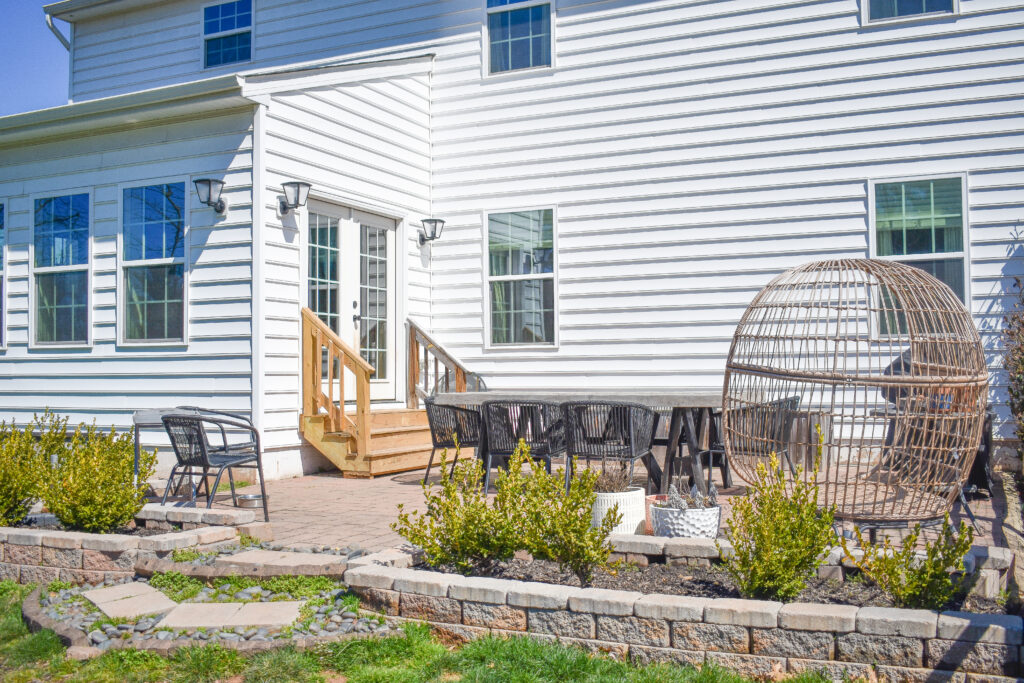 Since we built our home, our backyard started out as a literal pile of dirt and we built up what you see today from the ground up….and that includes the grass. We didn't add a patio to our townhouse until right before we sold it so we added that and the fence (we hired the construction of both of those out) within the first year of living here — taking advantage of the fact that we didn't have any neighbors at the time and didn't have to worry about ruining anyone else's lawn.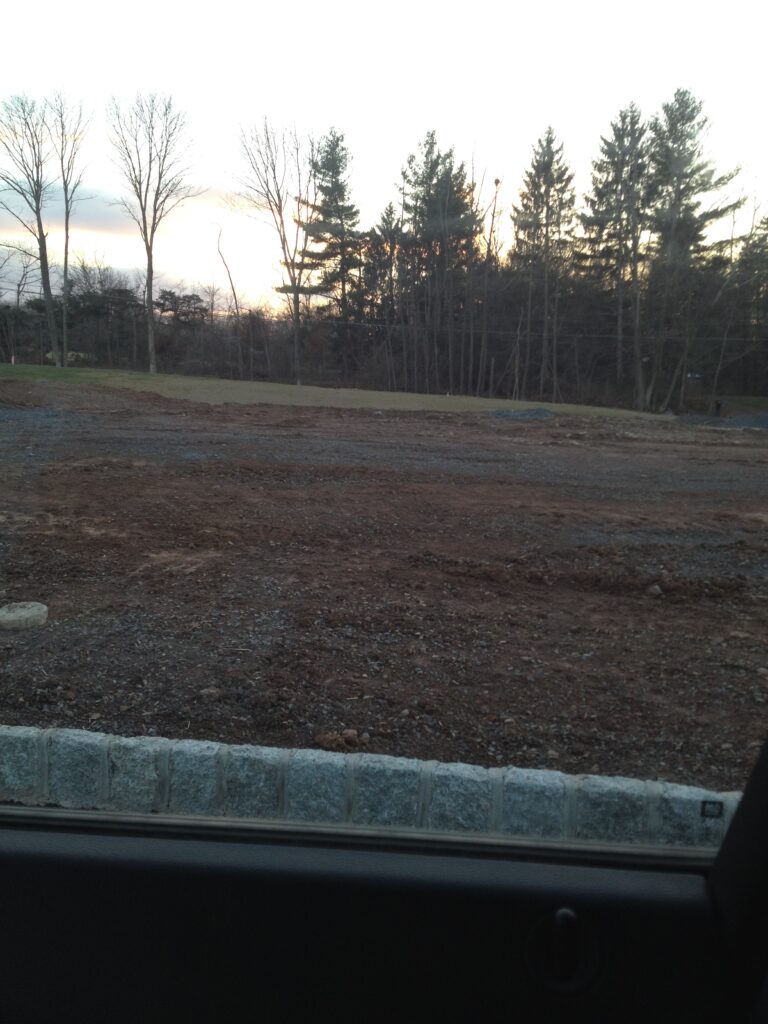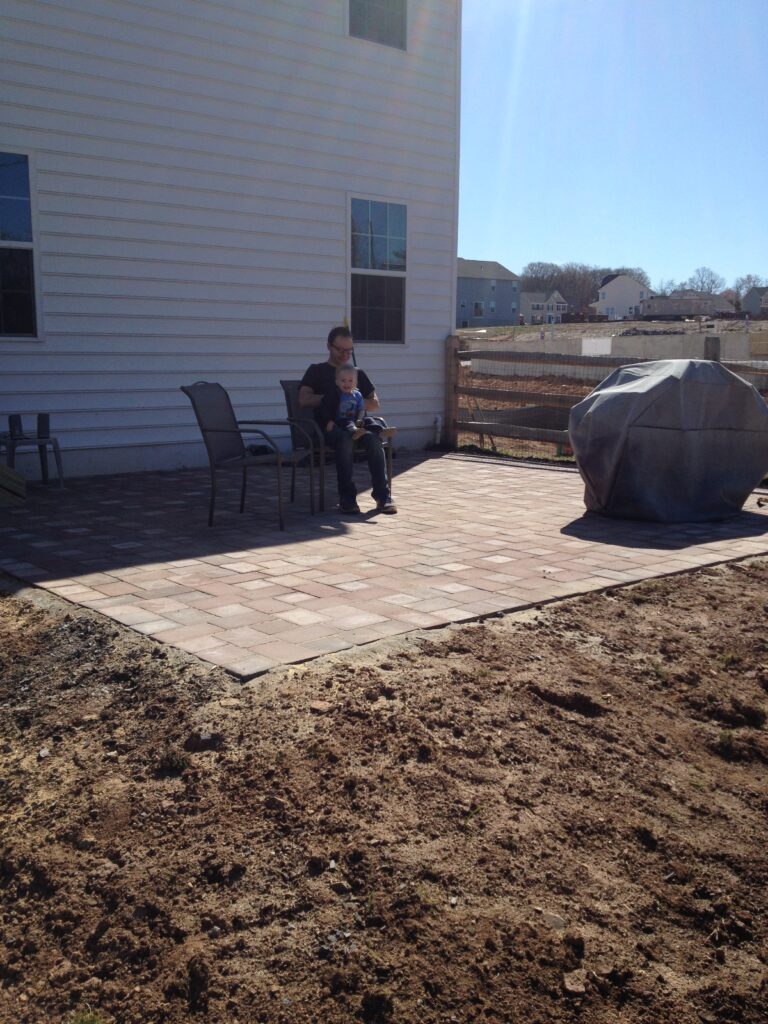 Over the last 9 years we've been on track for tackling one outdoor DIY project a year including building the planter beds, adding the swingset, building the table, building the storage benches, and adding the patio lights. Just last year we also swapped out the old sliding door for this beautiful new set of french doors during the ORC, and then right afterward added new outdoor lights and replaced the old stairs with a double-wide set. So the more I thought about it, this year seemed perfect to keep that momentum going and give this area the final touches that we had been talking about for a while.
Next time I'll take you through my design plans in more detail including my mock-up for the space but for now here's a little peak of what's in store for the next 8 weeks:
Add plants including some container herb gardens
Build a DIY Pergola using the TOJA Grid Pergola Kit
Add seating area with custom upholstered cushions – Damask Fabric / Striped Fabric from Spoonflower
Build outdoor grill area with storage
Refinish patio table w/tiled top
Re-upholster my egg chair w/stronger dog proof fabric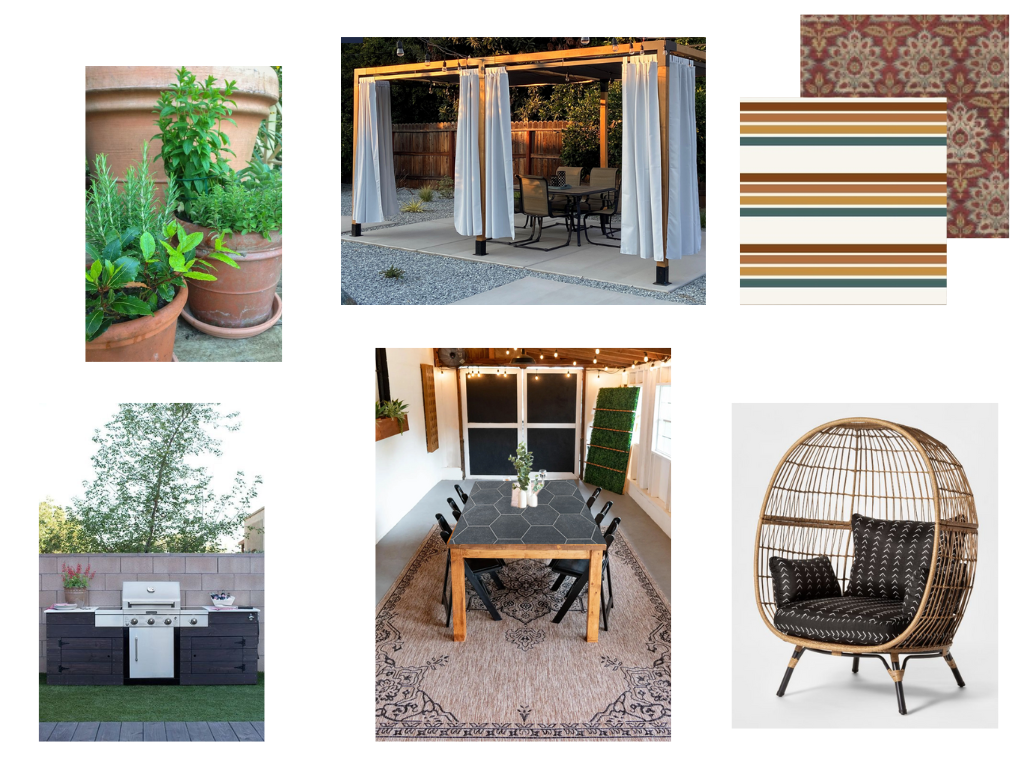 The centerpiece of this whole project is going to be my new pergola from Toja Grid and I'm excited to get that started and share the experience with all of you. If you'd like to take on a similar project yourself this summer be sure to check out all of the designs available on their website, and use my code HILLTOWN to get 10% off. Stay tuned to see how it all comes together over the coming weeks.
And don't forget to check out what all the other featured and guest participants are up to each week on the One Room Challenge blog!